Article
Brave New Work Newsletter #4
Culture Shift
In the fourth edition of our Brave New Work Newsletter: Our latest report on rebalancing bargaining power in the future of work, a panel discussion on the future of Alberta's energy sector, and two of our latest blog posts.
New report | 

Managing Precarious Work: Three Canadian Models for Rebalancing Bargaining Power in the Future of Work

Watch |

Panel discussion on the future of Alberta's energy industry

Blog |

Stewarding AI and cultural change: It's everybody's business

Blog  |

Moving gig work into good work: Making sense of the new legal landscape around the gig economy
---
New report

| Managing Precarious Work:
Three Canadian Models for Rebalancing Bargaining Power in the Future of Work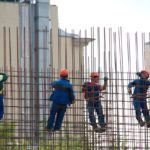 Hear the expression "precarious employment" or the "gig economy" and you'll almost certainly think of the Uber driver who took you to the airport last week. Software companies come to mind as the disruptors of the traditional model of employment, however precarious employment dates back much further. In this new report Brian Topp and Theresa Lubowitz look at three entrenched models of precarious employment—construction workers, those in film and theatre, and those in academia—to come up with recommendations for government around the large, growing and multi-faceted policy challenge of gig work.
---
Watch

| Brave New Work panel:
Today's workers and tomorrow's energy sector
In November, we traveled to Calgary for our 2019 Peter Lougheed Awards Dinner and to host a panel on the future of work in the transitioning energy economy. PPF Board Chair Ilse Treurnicht asked our panelists:
What do we need to do to support people working in Canada's changing energy sector?
What role does technological change play?
How do we make sure there's opportunity for younger workers, so that they don't have to leave home?
We tackled some of these big issues with our illustrious panel, including: Mark Cameron, Deputy Minister, Policy Coordination Office, Executive Council, Government of Alberta, Elizabeth Cannon, President Emerita and Professor in the Department of Geomatics Engineering at the University of Calgary, Paul Thompson, Associate Deputy Minister, Innovation, Science and Economic Development Canada and Brad Zumwalt, Founding Partner, Creative Destruction Lab –Rockies and President, Zinc Ventures.
---
Blog

| Stewarding AI and cultural change: It's everybody's business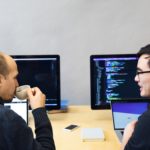 Machine learning is already making a radical impact on the workplace and everyday processes. Some say students learning to code is vital, and the earlier they start, the better. Others ask whether we are losing sight of the values and interpersonal skills instilled by the humanities. And in the age of AI, what about social cohesion?
PPF met with the Montréal Chapter of the Banff Forum to explore the roles that education institutions, training providers, businesses and policymakers play in ensuring the well-being of Canadians during and after technological shifts. Banffers made it clear: we all have a role to play.
---
Blog

| Moving gig work into good work: Making sense of the new legal landscape around the gig economy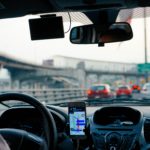 The battle for gig workers' rights has largely been fought in the courts of countries where app-based businesses like Uber operate, and has centred on a legal question that has tended to remain behind the headlines: Are these gig workers employees of, or independent contractors for, the companies they serve?
In our latest Brave New Work blog, we look at how the debate over the employment status of gig workers is playing out in California, with the state's Assembly Bill 5. What can Canadian regulators learn for our own first attempts at legislation?
Read what you need to know about Bill 5 
---
What would you like to see in the next Brave New Work newsletter?
Send your feedback to Amy Davis, Policy Lead
---
PPF's three-year project
The Public Policy Forum has embarked on a three-year research exploration called Brave New Work: Getting Ready for Canada's Jobs Future, in which we are seeking to understand not just what is going on but what we can do about it. Nobody knows precisely how the future of work will unfold. What we know is that times have changed and that policies designed during an era of stability will need to be rethought.
We are asking questions such as:
How long will the destructive part of creative destruction last?
Will time tick down to zero on the political patience of the displaced?
What reforms are needed to stave off the worst conceivable scenarios?
Does the EI system prevail as the right platform for retraining workers?
Do we need a new definition of work between full-time employees and contract workers?
How should our otherwise excellent training and educational institutions adjust to remain agile?
How will we ensure that the ranks of workers most in-demand — engineers and entrepreneurs, scientists and mathematicians, managers and marketers – will not favour one demographic over another and that opportunity will be inclusive?
This is serious stuff, so it will be all hands on deck. PPF will work with all orders of government, employers, unions, learning institutions, NGOs, Indigenous groups and employees themselves to sort out everyone's respective responsibilities. We proceed from a precautionary principle: prepare for the worst and hope for the best. Smart reforms can only make for a better labour market system in either case. As a research institute with a broad base, we feel well positioned to play a central role on this topic. It's one of the great policy challenges of our times.
The views expressed in the research papers, articles and reports reflect those of our authors and do not necessarily reflect those of our sponsors and partners.
---
Thank you to our lead sponsor:
Thank you to our partners: