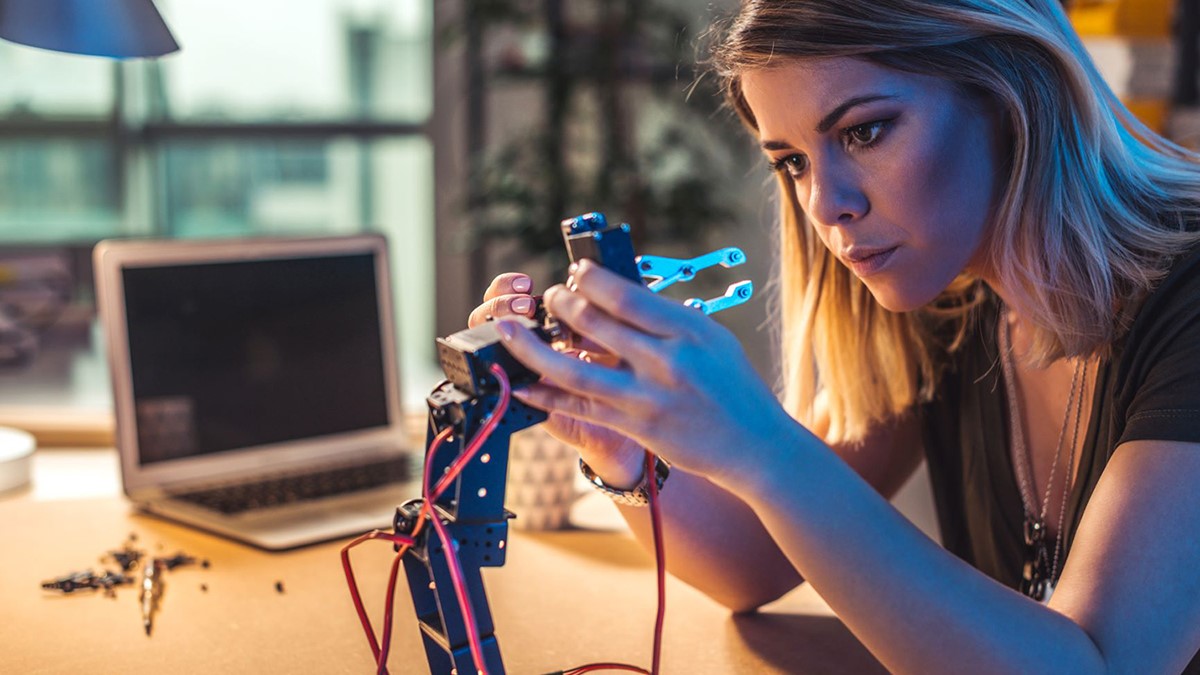 Event
Brave New Work Conference 2021: The Messy Middle of the Future of Work
June 22, 2021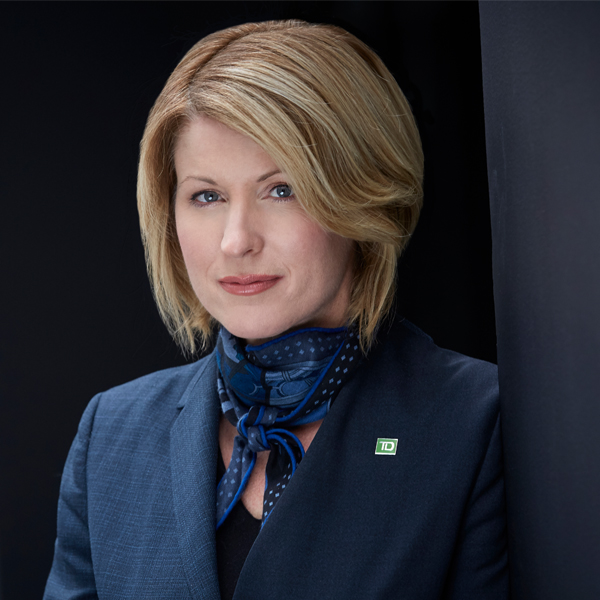 Andrea Barrack is the Global Head, Sustainability and Corporate Citizenship at TD Bank Group. In this role she is the lead champion for Corporate Social Responsibility across the enterprise, ensuring the development of a best-in-class integrated strategy, the TD Ready Commitment, aligning our business objectives with our purpose of enriching the lives of our customers, colleagues and communities we serve.
Prior to TD, Andrea was the CEO of the Ontario Trillium Foundation, providing strategic and operational leadership, distributing over $120 million in public funding to the charitable and not-for-profit sector. Andrea worked in healthcare administration for more than a decade, focused on primary health care and community health. She was appointed to the Ontario Health Board of Directors in 2019.
Andrea Barrack earned a Bachelor of Arts degree in psychology at the University of Guelph and a Master of Health Science in Health Administration at the University of Toronto. In 2016, she was named in the Women's Executive Network Top 100 Most Powerful Women in the Trendsetter and Trailblazer category.
Vass Bednar is the Executive Director of McMaster University's Master of Public Policy in Digital Society Program and a Public Policy Forum Fellow. She is an interdisciplinary wonk focussed on ensuring that we have the regulatory structures we need to embrace the future of work and new ways of living. As an enthusiastic and perpetual student of the policymaking process, she has held leadership roles at Delphia, Airbnb, Queen's Park, the City of Toronto, and University of Toronto. Vass is recognized as a creative, data-driven thinker and was the Chair of the federal government's Expert Panel on Youth Employment. A graduate of McMaster University's Arts & Science Program, Vass holds her Master of Public Policy (MPP) from the University of Toronto and successfully completed Action Canada and Civic Action DiverseCity Fellowships. Passionate about public dialogue, she was also the co-host of "Detangled," a weekly pop-culture and public policy radio show and podcast that ran from 2016-2018. She currently writes a newsletter about Canadian startups and public policy called "regs to riches" and was recently recognized as an outstanding alum with a McMaster "Arch" award.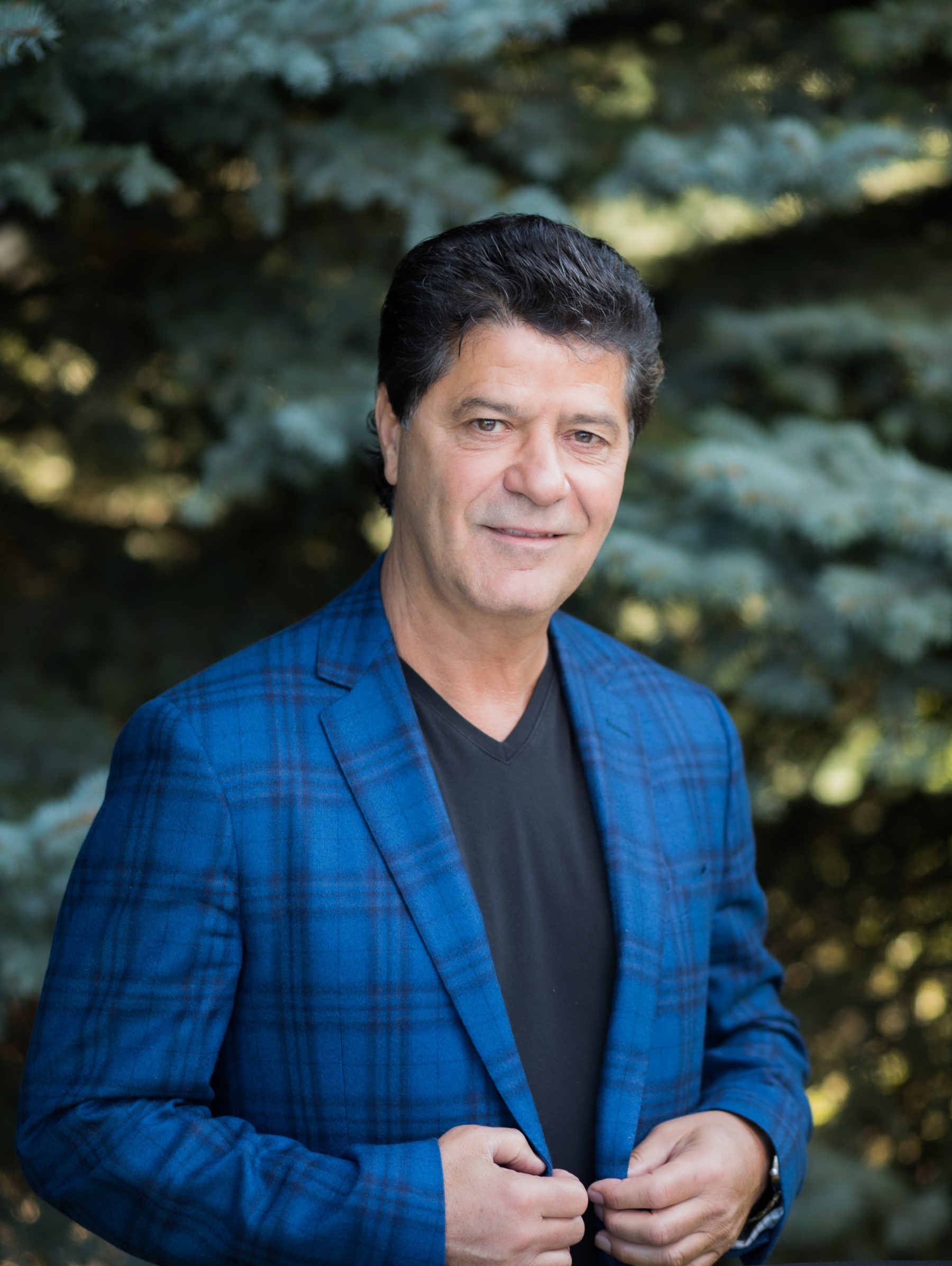 Elected the first National President of Unifor in August 2013 at the union's founding convention, Dias was re-elected to his post in 2016 and 2019. As the largest private sector union in Canada, Unifor represents more than 315,000 workers in every major sector of the Canadian economy.
Dias has been twice named among the country's 50 most powerful people by Maclean's, in 2013 and most recently in 2020. He has been called the '5 billion blue-collar man' in the Financial Post, one of the most fearsome people in the country by Sun News, and Canada's most influential union leader by Ottawa Life. He was also named the Toronto Star Wheels' Newsmaker of the Year in 2016 and 2020, one of CTV's Don Martin's political power players of 2018, and is a multiple Automotive News All Star.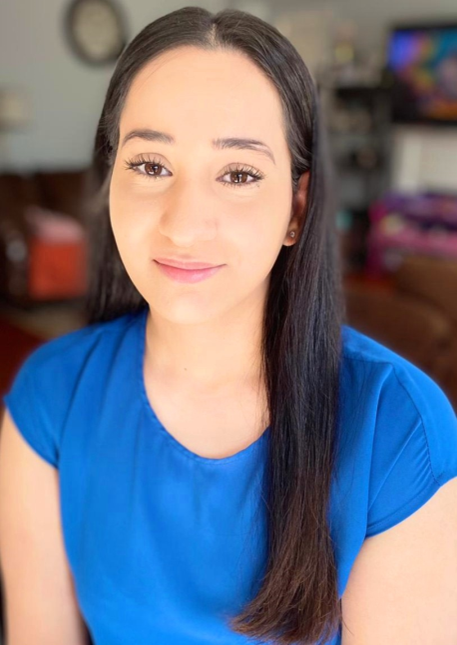 My name is Jaspreet Singh and I am a Registered Respiratory Therapist (RRT). I graduated in 2014 from Wilfrid Laurier University with an Honours Bachelor of Science Degree, followed by my Advanced Diploma in Respiratory Therapy in 2020. Prior to entering RT school, I worked as a Research Assistant in Biochemistry in the McDonald Laboratory at Laurier, where I studied the Alternative Oxidase (AOX) pathway in copepods. A product of my research allowed me to collaborate in publishing a peer reviewed journal based on my findings, and develop a protocol with an electronic journal article. I am currently working as a full time RRT and hope to one day combine my passion for research and the field of respiratory therapy in the near future.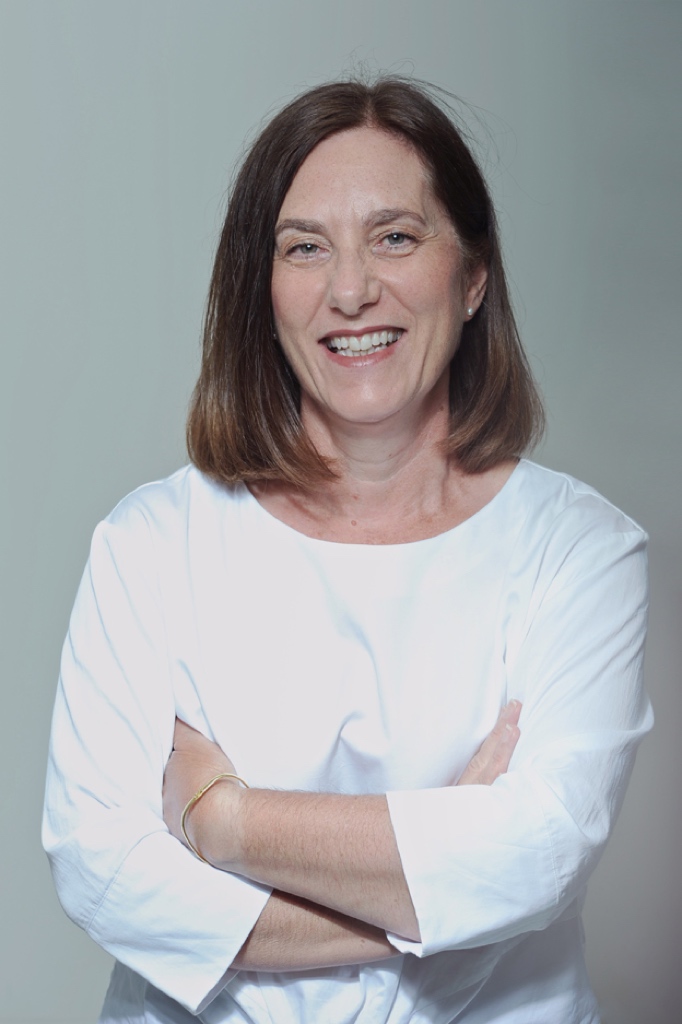 Rosanna Tamburri is a writer and editor with experience working in the news and public policy fields. She is currently senior writer and editor at the Institute for Research on Public Policy.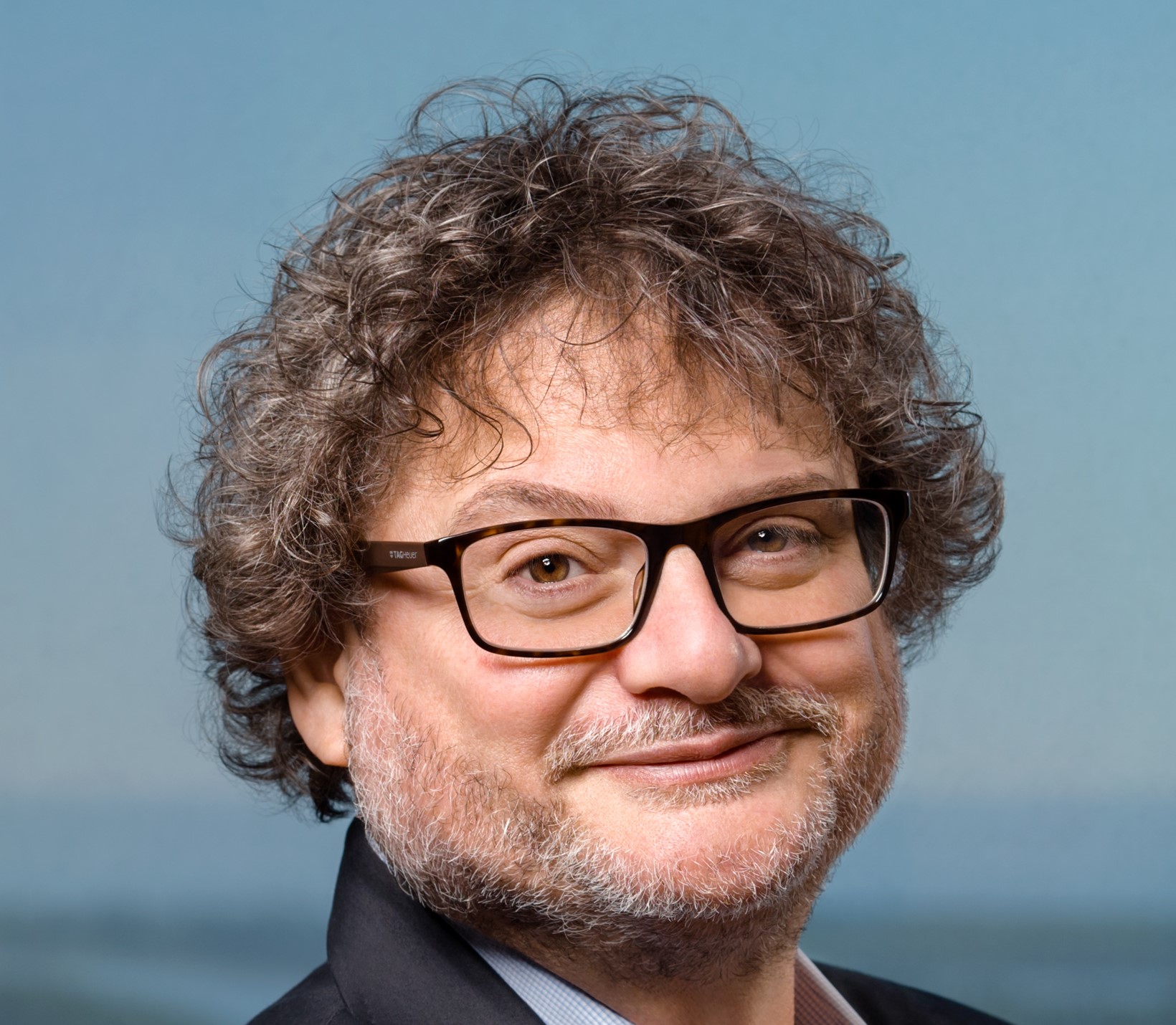 Harvey P. Weingarten is Principal of the School of Applied Health Sciences at the Michener Institute of Education at UHN and a Senior Fellow at the C.D. Howe Institute. He was formerly Vice-President (Academic) and Provost at McMaster University, President and Vice-Chancellor at the University of Calgary, and President and CEO of the Higher Education Quality Council of Ontario.
June 23, 2021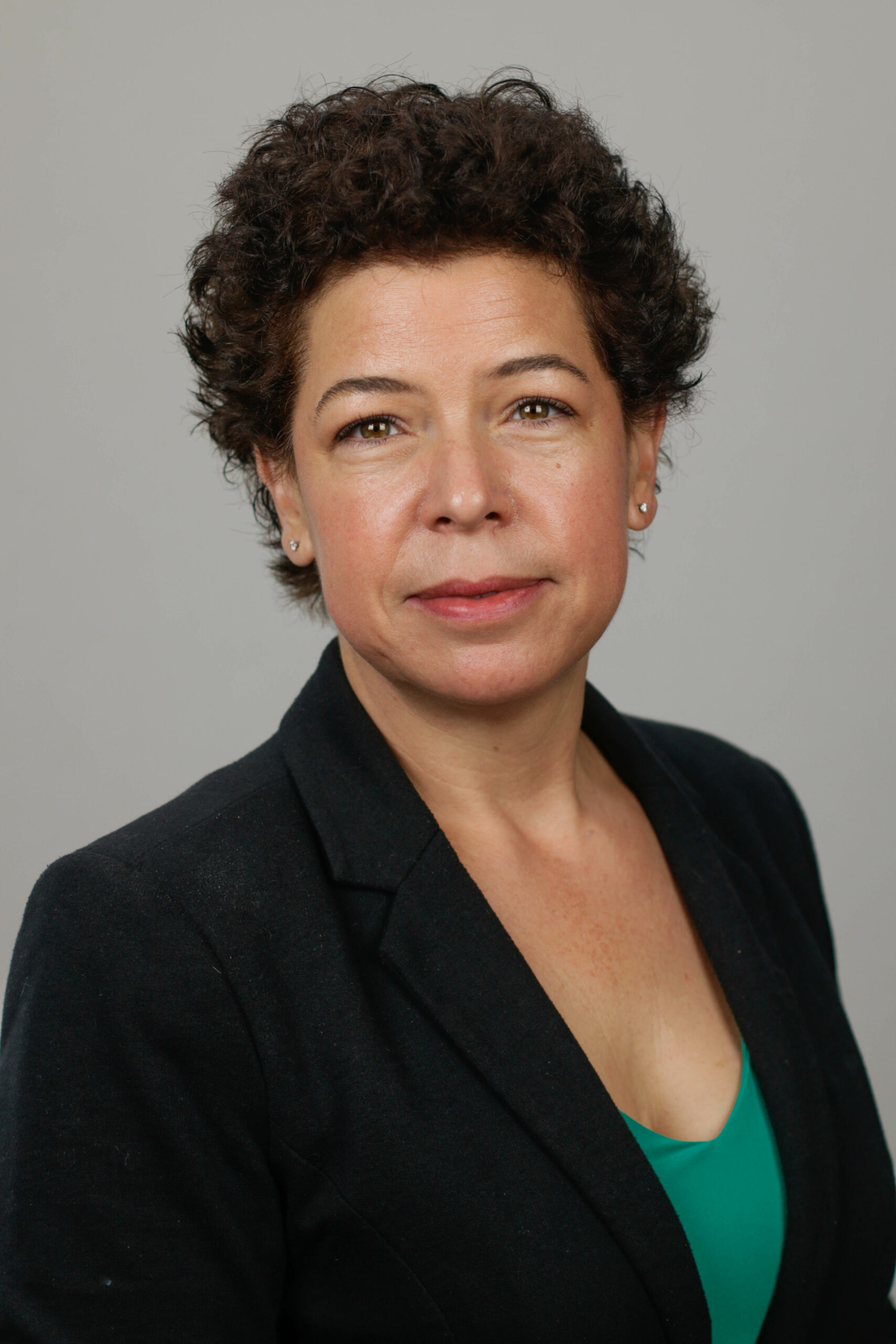 Jeannette Campbell is the CEO of the Ontario Disability Employment Network (ODEN). Jeannette is a passionate believer in the non profit sector, its ability to move the needle on awareness, opportunities, and education about disabilities and, increase inclusion. She has 20+ years of demonstrated leadership in service, program design, evaluation, and partnership development with educational institutions, service agencies, all levels of government, and private sector stakeholders.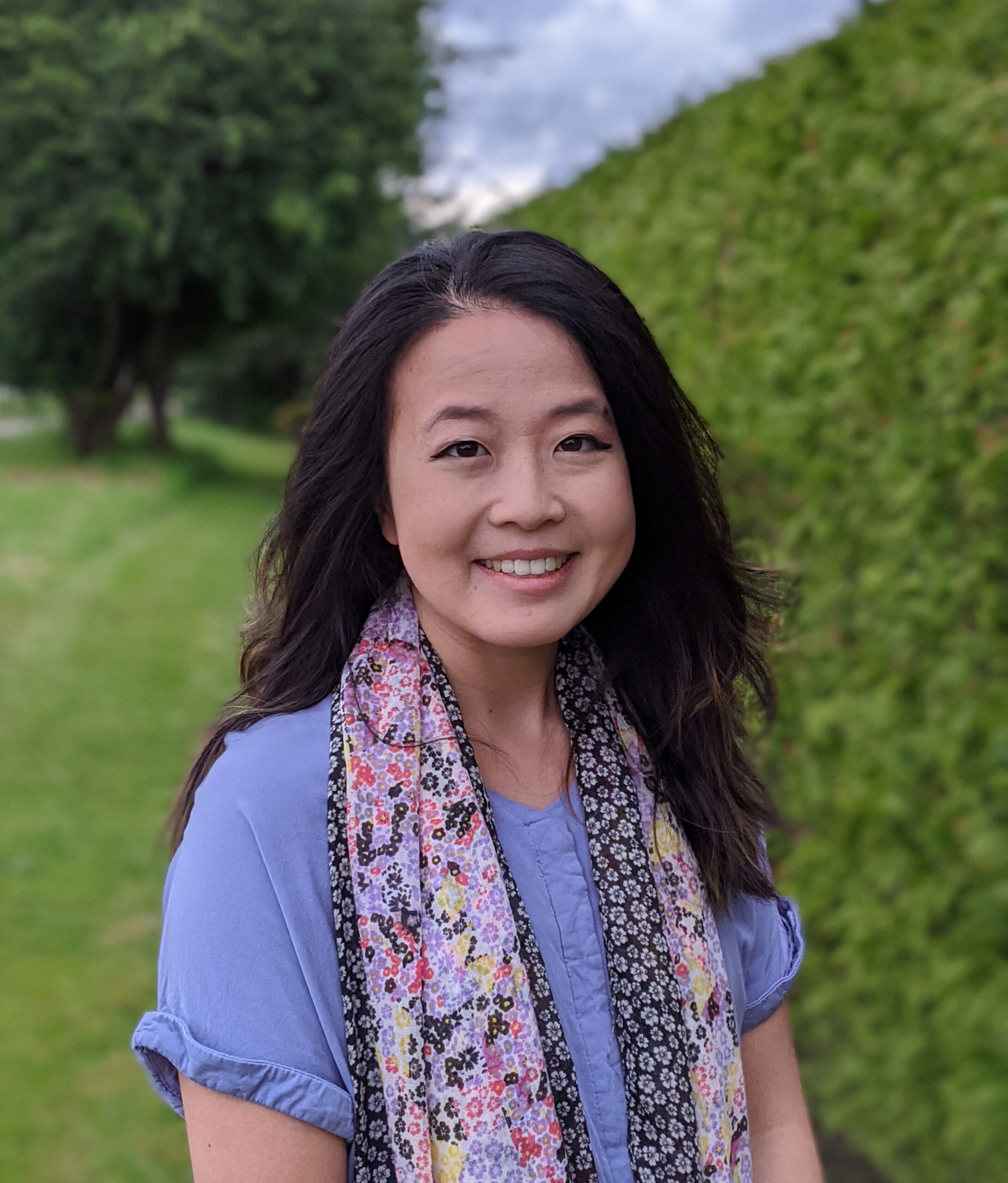 Laura Lam is a PhD student at the Centre for Industrial Relations and Human Resources at the University of Toronto where she holds a SSHRC J.A. Bombardier Canada Graduate Scholarship. She is also a researcher at the Canada Excellence Research Chair (CERC) in Migration and Integration and her research interest is at the nexus of migration, precarious employment and gender, with a focus on the use of app-based digital labour platforms. She completed her Master of Arts in Immigration and Settlement Studies at X University.
Her current research looks at studying the effects of non-standard and precarious work in the Canadian labour market, with a focus on migrant populations. In addition, she has conducted and published research on venture capital funding's impact on societal wellbeing and collaborated with researchers on a qualitative ethnographic project on understanding employment trajectories of migrant women entrepreneurs.
Laura has previously worked in a marketing capacity with various startups and technology accelerators, and currently co-owns an employment-based social enterprise. She also serves as a volunteer business coach for women entrepreneurs in Toronto and she is active in advocacy work with anti-human trafficking initiatives in Canada.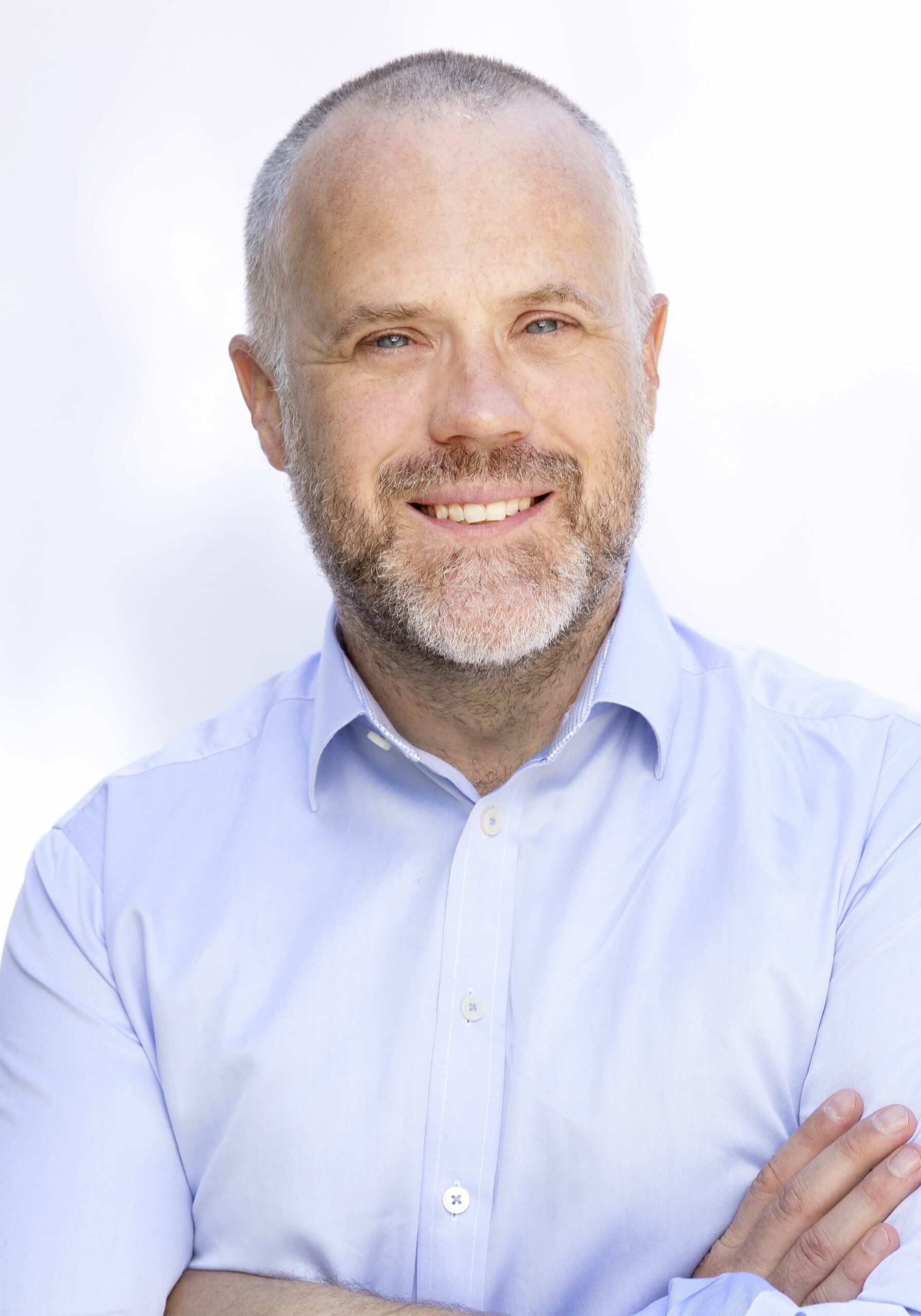 Peter Loewen is a Professor in the Department of Political Science and the Munk School of Global Affairs & Public Policy. He is also the Associate Director, Global Engagement at the Munk School, Director of PEARL, a Research Lead at the Schwartz Reisman Institute, a Senior Fellow at Massey College, and a Fellow with the Public Policy Forum. For 2020-2021, he is a Distinguished Visitor at the Institute for Advanced Study at Tel Aviv University.
Peter's main research site is PEARL (Policy, Elections, and Representation Lab) at the Munk School of Global Affairs & Public Policy. This group is interested in four big questions: How do individuals make decisions about politics? How do politicians make policy and represent citizens? How is technology changing governance and politics? How is COVID-19 shaping political behaviour and citizen behaviour more broadly?
To answer these, they organize their research into four broad groups: Voting Behaviour and Public Opinion; Political Elites and Representation; Artificial Intelligence, Governance, and Democracy; and COVID-19 special research.
PEARL's research is principally empirical, combining various forms of survey data with experiments (including field, lab, and survey experiments). They also use text-as-data, administrative records, and social media data.
PEARL lab research projects often involve partnerships. Current and past projects and partnerships include MEO, the Digital Democracy Project, the Canadian Election Study and Consortium on Electoral Democracy, Public Policy Forum, Clean Prosperity, the Commission on Leaders Debates, The Samara Centre for Democracy, the Privy Council Office of Canada, the Ministry for the Status of Women, and the Digital Public Square.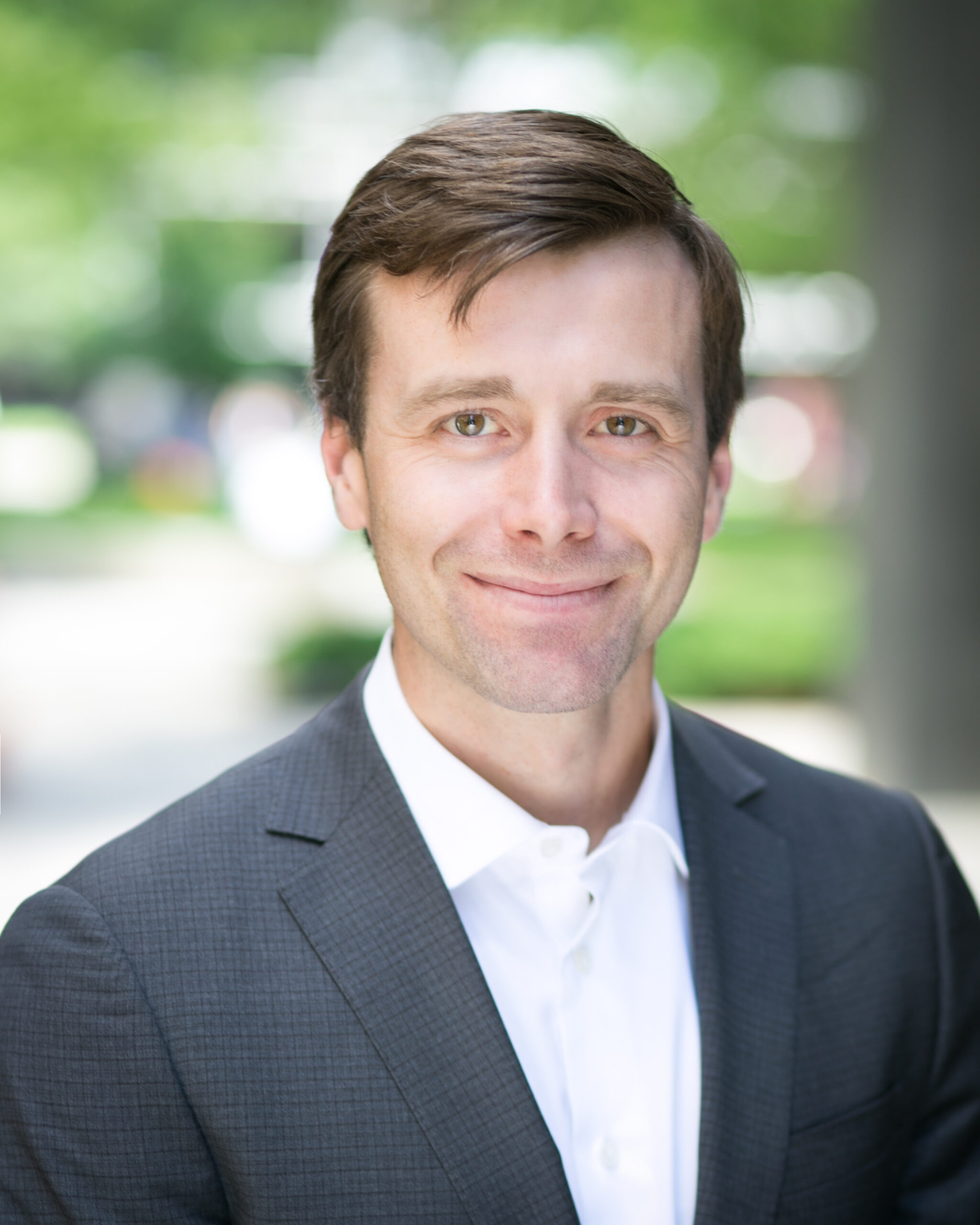 Alex Mazer is co-founder & co-CEO of Common Wealth (commonwealthretirement.com), a mission-driven financial technology company that provides digital, portable retirement plans. Common Wealth focuses on serving those not covered by workplace retirement plans, including SMBs, self-employed professionals, and modest earners. It does so primarily through partnerships with unions, associations, advisors, and HR platforms. Common Wealth's innovations have included helping to create the first retirement plan in Canada for modest earners and the first group retirement plan in Canada for physicians. Common Wealth has received multiple awards for its work in retirement plan design, including a WorldPensionSummit innovation award from Pensions & Investments.
Before Common Wealth, Alex served as a management consultant at McKinsey & Company and in various public service roles. As Director of Policy to the Ontario Minister of Finance during the global financial crisis, Alex helped deliver major reforms to Ontario's retirement system, including laying the groundwork for the enhancement of the Canada Pension Plan. He is a graduate of McMaster University (as a Loran Scholar), the University of Toronto, and Harvard Law School (where he served as an editor on the Harvard Law Review).
Dr. Sherry Scully is the Principal of SES Workforce Research and Consulting, who specializes in Organizational Development, including workforce development, change management, and learning and development. Sherry conducts primary research and participates in thought leadership, contributing to literature, resource, strategy, and program development related to workforce in evolving industries and those in disruption.
Sherry has contributed significant research to the field of knowledge relating to talent management across ocean industries, She has also published strategies for upskilling mid-career professionals and workers in transition, under-represented workers, and highly qualified talent (HQP).
Sherry holds an interdisciplinary PhD in social psychology and management from Dalhousie University, as well as an MBA and two degrees in Education, and early in her career, worked as a classroom teacher at the primary/junior and intermediate levels. Sherry strives to combine scholarly insight and research with practical advice based on real world experience. A strong advocate for learning, Sherry volunteers with educational development efforts internationally, and in her spare time can be found snorkeling in the ocean or wandering a mountain top – exploring sea to sky!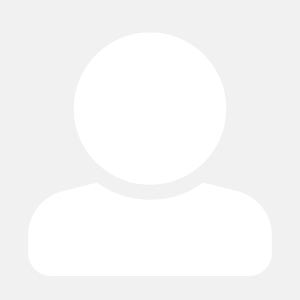 Dr. Lori Turnbull is an Associate Professor and the Director of the School of Public Administration at Dalhousie University.
Dr. Turnbull's research and teaching focus on parliamentary democracy and governance, public sector ethics, and the future of work. She has taught political science and public administration at Dalhousie, Queen's, Carleton, and Acadia universities. Dr. Turnbull has published a number of scholarly articles and book chapters, is a frequent commentator on CTV, CBC, and Global news programs, and freelances with The Globe and Mail.  She is the deputy editor of Canadian Government Executive magazine and a fellow with the Public Policy Forum.
From July 2015 until July 2017, she was on secondment to the Privy Council Office (PCO), first as a Policy Advisor in the Machinery of Government Secretariat, then as Departmental Liaison to the Office of the Minister of Democratic Institutions, and finally as a Policy Advisor at the Priorities and Planning Secretariat.
Her book Democratizing the Constitution: Reforming Responsible Government, co-authored with Mark Jarvis and the late Peter Aucoin, won the Donner Prize in 2011 and the Donald Smiley Prize in 2012.
Agenda
Agenda - Brave New Work Conference 2021: The Messy Middle of the Future of Work
June 22
1:00 p.m. - 1:05 p.m.
Welcome
Vass Bednar, Fellow, Public Policy Forum
---
1:05 p.m. - 1:15 p.m.
Introduction: Reflecting on the Messy Middle
Andrea Barrack, Global Head of Sustainability and Corporate Citizenship, TD Bank Group in conversation with Ed Greenspon, President and CEO, Public Policy Forum
---
1:15 p.m. - 2:00 p.m.
So what have we learned? Pandemic Lessons for the Future of Work
Jerry Dias, National President, Unifor in conversation with Ed Greenspon, President and CEO, Public Policy Forum
This session will include audience Q&A, facilitated by Vass Bednar
---
2:00 p.m. - 2:45 p.m.
Innovation in Higher Education: Closing the gap between universities and work
Harvey Weingarten, Principal, Michener Institute, and author of BNW Policy Paper and Rosanna Tamburri, writer and author of BNW case studies in conversation with Jaspreet Singh, respiratory therapist (Michener Institute, class of 2020)
This session will include audience Q&A, facilitated by Vass Bednar
---
June 23
1:00 p.m. - 1:05 p.m.
Welcome back
Andrée Loucks, Policy Lead, Public Policy Forum
---
1:05 p.m. - 1:45 p.m.
Learning from Transition and Disrupted Sectors
Lori Turnbull, PPF Fellow, Associate Professor and the Director of the School of Public Administration at Dalhousie University, and author of BNW Policy Paper and Sherry Scully, Principal of SES Workforce Research and Consulting, and author of BNW case study
This session will include audience Q&A, facilitated by Andrée Loucks
---
1:45 p.m. - 2:30 p.m.
Navigating Precarity in Non-standard work
Laura Lam, researcher, University of Toronto, and BNW policy paper author with reflections and reactions from Alex Mazer, co-founder and CEO Common Wealth Retirement and Jeannette Campbell, CEO, Ontario Disability Employment Network
This session will include audience Q&A, facilitated by Andrée Loucks
---
2:30 p.m. - 3:00 p.m.
Public Perceptions of AAI through the pandemic
Peter Loewen, PPF Fellow, Professor in the Department of Political Science and the Munk School of Global Affairs and Public Policy, and BNW Policy Paper author
This session will include audience Q&A, facilitated by Andrée Loucks
---
3:00 p.m. - 3:10 p.m.
Closing reflections
Edward Greenspon, President and CEO, Public Policy Forum
---
Sponsors
Thank you to our partners
For more information, please contact Heba Elhalees, Event Coordinator at helhalees@ppforum.ca