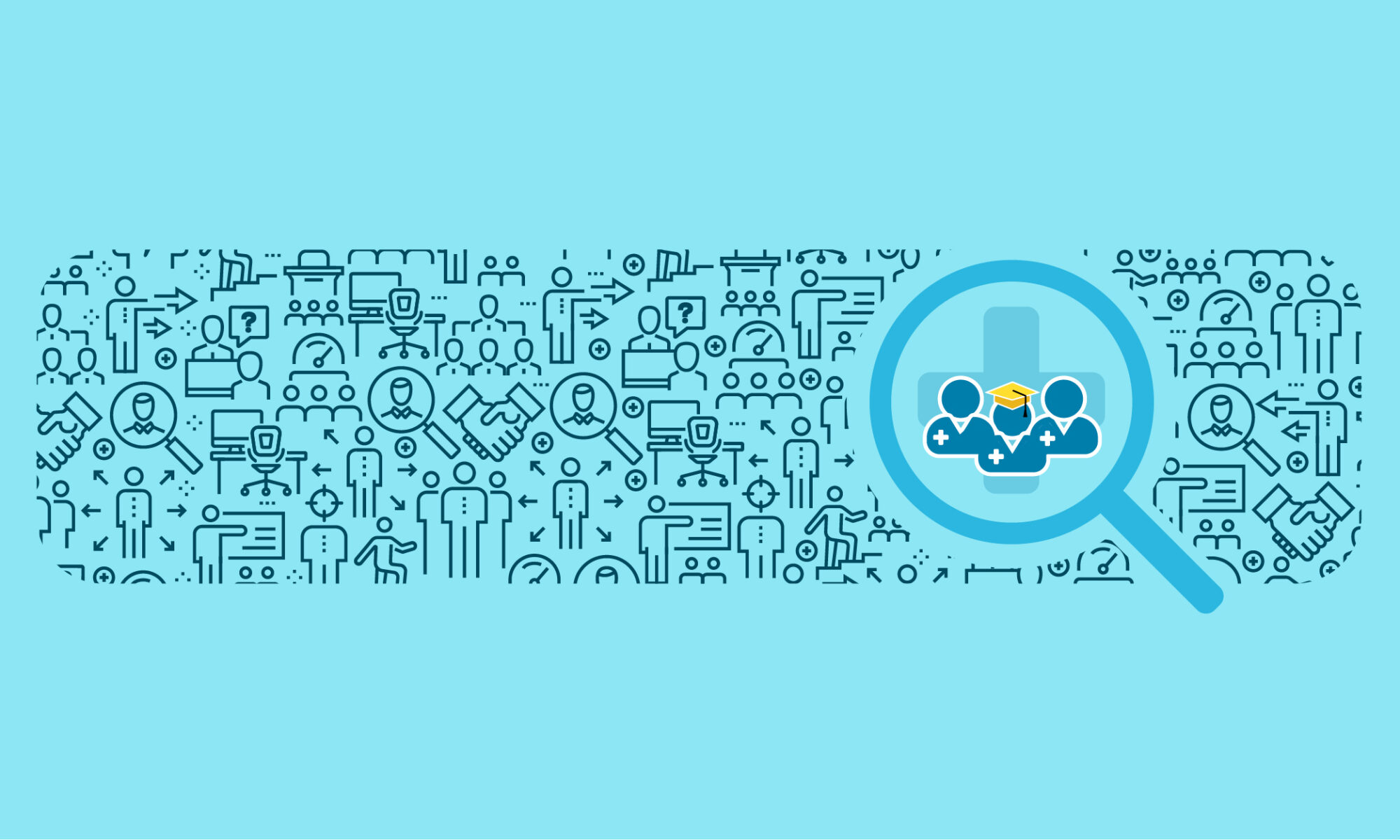 Article
UHN's Michener Institute "revolutionized" health care training. Does it hold lessons for other sectors?
Brave New Work Case Study
The Michener Institute is the only postsecondary institution that directly works to meet the immediate needs of the healthcare system. "The Michener Model" may not only be valuable for Canada's evolving healthcare landscape, but may also have transferrable learnings for other sectors, too. Read this case study by Rosanna Tamburri on education innovation – all for PPF's Brave New Work project on the future of work.
Issues in Action
This case study illustrates the topics in Harvey Weingarten's report on Improving the Linkages between Universities and Workplaces
As Jaspreet Singh was finishing her undergraduate degree in biology at Wilfrid Laurier University a few years ago, her thoughts turned to what she would do next. She considered pursuing a career in research, but she was also interested in working with patients. Many of her friends were also struggling to find a career path.
"A lot of us with a degree weren't too sure what to do. We were a bit lost," she says. "We didn't necessarily know how to apply our university degree." Like many young workers trying to get their first job, and older workers looking to find a new job, Singh saw that many employers were looking for more than an undergraduate degree even for entry-level jobs.
After weighing her options, Singh enrolled in a three-year respiratory therapy program at the Michener Institute of Education at the University Health Network (UHN) in Toronto. The work of a respiratory therapist seemed fast-paced and challenging, but also rewarding. "It appealed to me right away," she says.
By April 2020, as Singh's graduation approached, hospital wards and intensive care units were filling up with patients suffering from COVID-19. Some patients required ventilators; respiratory therapists were suddenly in huge demand. To meet the rising need, Singh and the rest of her graduating class completed their training and received their diplomas a month ahead of schedule. She immediately landed a job as a registered respiratory therapist at Toronto Western Hospital, one of the four hospitals that make up the UHN.
The quick shift "has definitely been overwhelming," says Singh, who is 29. "The ICUs have been packed, consistently." She is part of a group of health care professionals who together decide if a patient needs intubation, who will carry out the procedure and how to limit exposure to other health care staff.
While the work is risky and emotional at times, career-wise it couldn't have turned out better. "It's been nothing but great," Singh says.
Even before the pandemic threw thousands of Canadians out of work, policymakers were grappling with how best to respond to the forces reshaping Canada's labour market, in order to help young people like Singh looking to get a foothold in the workforce and older workers who had lost their jobs. The pandemic has underscored the need for new types of training opportunities for Canadians.
The pandemic has underscored the need for new types of training opportunities for Canadians.
A new type of institution
The Michener model holds lessons for the health care sector. From its humble beginnings in a vacant laboratory space in the basement of Toronto General Hospital, Michener has evolved into the only postsecondary institution in Canada that is devoted exclusively to providing training in the applied health sciences. While doctors, nurses, physiotherapists and other medical professionals receive their training through universities and colleges, the Michener Institute trains respiratory therapists, chiropodists, radiation therapists, cardiovascular perfusionists, laboratory technologists, and the myriad of other applied health care workers who are an integral part of Canada's health care system.
The school was founded in 1958 by Diana Schatz, a biochemist at Toronto General. Schatz saw a need to provide a new kind of medical training, and the vacant laboratory space as the opportunity to do it. She founded the Toronto Institute of Medical Technology to train laboratory technologists, who at the time received their training through hospitals. Schatz, the daughter of former Governor General Roland Michener after whom the school is named, wanted to find a way to supplement such practical training with scientific knowledge.
"She didn't start out trying to build a new type of institution," says Fiona Cherryman, Michener's head of academic affairs and operations. But she ended up "revolutionizing" health care training, Cherryman says.
The school, which predates the creation of Ontario's college system, is now a predominantly graduate institution that grants post-graduate diplomas and certificates in more than a dozen programs. The programs range from 16 months to three years. In keeping with Schatz's vision, each program combines classroom training with experiential learning "so students can hit the ground running," says Cherryman.
Most of those who enroll at Michener already have an undergraduate credential, like Singh. Many of its programs involve a licensing and certification process overseen by a professional regulatory body. While some of the programs that Michener offers can also be studied at colleges, Michener is the sole institution outside of Quebec that offers certain programs, such as chiropody.
Forging close ties with the health care system
While most other postsecondary institutions in Ontario are funded through the Ministry of Colleges and Universities, Michener is funded through Ontario's Ministry of Health, one of the few institutions in the country to be funded this way.
Since 2016 Michener has been embedded and integrated with UHN, the country's largest network of teaching hospitals, similar in some respects to the Mayo Clinic model in the U.S. Through its various partnerships and clinical placements, Michener also has tentacles that reach into other provinces.
The effect of these partnerships is "pretty huge," says Brian Hodges, UHN's executive vice president of education and chief medical officer. It means there is a close working relationship between hospitals and the school. What's more, the structure provides a tight link between the needs of the health care system, particularly the health human resource needs, and the training system. "We understand that the purpose of the school is to pivot rapidly to meet the needs of the health care system," Hodges says.
The imperative to meet the needs of the health care system has never been more evident than over the past year, as hospitals have grappled with the challenges of the COVID-19 pandemic. Aside from graduating respiratory therapists like Singh a month ahead of schedule, Michener built a program to train more than 500 assistant laboratory technologists urgently needed to help with reading COVID-19 test results, launched a new online program to rapidly train and redeploy doctors, nurses and other health care providers to work in long-term care homes, and introduced another online program to prepare health care workers to work in intensive care units with critically ill COVID-19 patients.
These types of requests may come from the provincial health ministry, hospitals or other employers. "We can't do everything, but we try to be responsive," says Hodges.
Michener regularly surveys employers and professional regulatory bodies to gauge whether its graduates have the requisite skills, to fine-tune its curriculums, and to identify projected job shortages and opportunities in new emerging areas. In September, Michener will launch a two-year program in digital health and data analytics, which will train students in how to use data science, artificial intelligence, machine learning and other technologies to improve patient outcomes and health care delivery. The curriculum took just under a year to design and approve, far less time than postsecondary programs typically take.
 "There is no other institution even remotely like it in Canada. To say that hospitals should do health care and that educational institutions should do education is an artificial divide. We think there is a future to the [Michener] model." – Brian Hodges, executive vice president of education and chief medical officer, University Health Network
Several other provinces have shown an interest in how Michener works, and Hodges says he believes the model could be replicated in other health jurisdictions. It is less certain whether it can be as easily adopted outside the health care system. However, Hodges notes that even before the pandemic, there was a growing acknowledgement that workers in all industries would need training and retraining throughout their careers. As he sees it, the Michener model could serve as a guide to how it can be done.
As for Singh, she hopes to conduct research in her field one day or move into a management role. "As [a respiratory therapist], the possibilities to go beyond the bedside are vast," she says. "There is so much to do."
Thank you to our partners
Thank you to our lead sponsor

Thank you to our partners