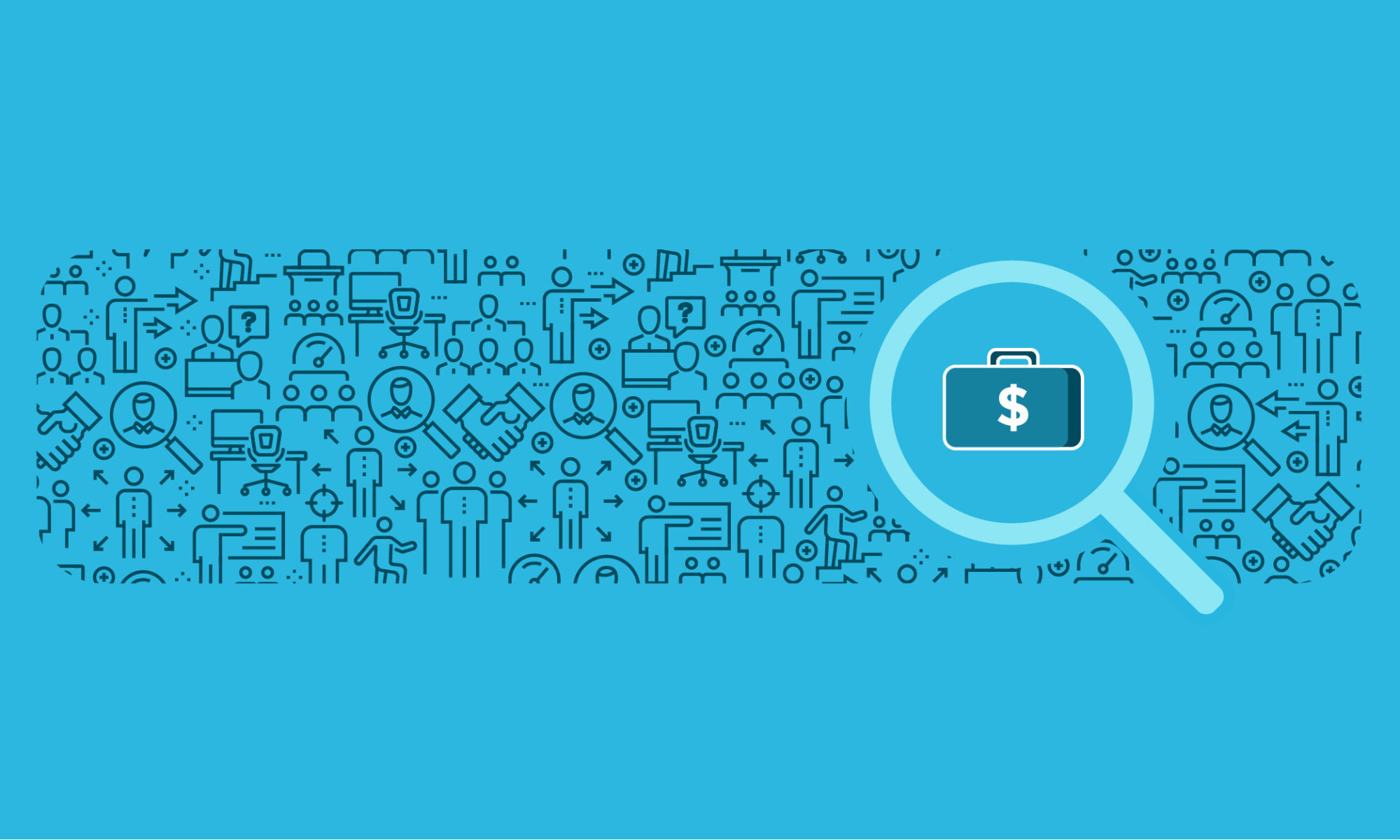 Article
"I will have to work until the day I die": Could portable benefits bring financial hope to essential workers caught in the messy middle of Canada's economy?
Issues in Action | Brave New Work
Gig-work continues to grow in preference among workers for its flexibility, but increasing frustration surrounding the lack of benefits is proving to be an important challenge that needs to be tackled. Could portable benefits be the solution the gig-work economy needs? Read this case study by Catherine Lathem on navigating precarity in non-standard work – all for PPF's Brave New Work project on the future of work.
Issues in Action
This case study illustrates the topics in Laura Lam's report on Navigating Precarity in Non-Standard Work.
Every day, Jodi Verburg thinks about the impact the global pandemic has had on her life.
"Overworked. Underpaid. Added stress." The exhaustion in her voice is palpable.
"I work up to 120 hours every two weeks. I have a mortgage I have to pay. I have all the vehicle costs I have to pay for. I have to put food in my mouth. There is not enough money coming in."
Verburg is a personal support worker (PSW) at a private for-profit agency in Brockville, Ontario. As homecare workers, she and her colleagues have been at the frontlines of this pandemic. They are constantly in and out of private and retirement homes caring for the most vulnerable. She has lived in fear of contracting COVID-19, and spreading the virus to her clients and her family.
"Homecare workers are the most underpaid out of all the PSWs," Verburg says. "I am 45 now and I will be 85 years old and working if I don't get a pension. I will have to work until the day I die because I won't be able to afford to retire."
Jodi Verburg is caught in the messy middle of the Canadian economy: Along with millions of others across the country, she is in a transient, unstable and precarious industry, and she barely makes ends meet. While her pay is low, her employment security is even worse. She has minimal benefits, no paid sick days and no pension. Her financial future feels bleak.
"I've been working for the company for four and a half years and I'm only making $18.25 an hour and that's only because of a one-percent increase in wages that came into effect on April 1st. When I started I was making $16.50 an hour. $16.50 to put my life on the line every day," Verburg says, holding back tears.
"We go into mental health group homes and we don't know if our clients who have schizophrenia have taken their medication on time. We don't know if we're walking into a home riddled with bed bugs or drugs and guns. We walk blind into community homes every single day."
"We are maxed out at $19.32 an hour," she adds. "There are people who have been working for the company for 25 years and are still making $19.32 an hour. And no pension."
The average PSW in Canada earns $16.85 per hour, and despite recent government investments in PSW training, the sector faces a serious shortage across the country, made worse by the pandemic. It is believed 20,000 more PSWs are needed in Ontario alone just to fill the immediate gaps in long-term care. Half of PSWs leave the industry after less than five years on the job, mainly because of low wages and burnout, and it is thought those low wages are what keep people from entering the homecare sector in the first place.
Nearly all—90%—of PSWs are women, and 41% are visible minorities.
"Many of them are new immigrants, many of them are racialized women who entered the sector hoping they could contribute in a valuable way," says Tyler Downey, the Secretary Treasurer of SEIU Healthcare, a union that represents 60,000 frontline Canadian healthcare workers including Verburg. "The standards are so low many of them are forced to leave the industry all together."
Downey and his team have been working to create more financial security for PSWs, in hopes of keeping more SEIU Healthcare members on the job. SEIU teamed up with Common Wealth Retirement, a Canadian financial technology company, to develop a low-fee and portable retirement plan called my65+. The plan uses Tax Free Savings Accounts, which offers employees flexibility in saving and using the money, and allows modest earners to avoid having their government benefits, such as the Guaranteed Income Supplement, clawed back in retirement, as is the case with Registered Retirement Savings Plans and pension plans.
"Whether it's homecare or the gig economy, the employees are moving around so much and they are between multiple jobs," Downey says. "That's one of the main benefits of my65+; it moves with the individual. It's not tied to one employer."
Portable benefits are fairly new to the Canadian financial services landscape. The idea has been tested in other countries like the U.S., with pilot projects in numerous states including Washington. It targets small to midsize companies that would not traditionally offer a retirement plan to employees. It allows those companies to offer a low-fee group retirement program for modest income earners, which includes those that earn less than $50,000 a year. The benefits are tied to the employee rather than the employer, which means that benefits go with employees as they change jobs. Employees can also continue to pay into the program on their own.
Before co-founding Common Wealth Retirement in 2015, co-CEO Alex Mazer was the Director of Policy for the Ontario Minister of Finance. He was part of a team that reformed Ontario's retirement system and laid the groundwork for the recent enhancement of the Canada Pension Plan. Through his work, he saw a growing number of Canadians were left out of the retirement savings system. Mazer knew there was a market opportunity, but says Common Wealth is a "mission-driven" company.
"Forty-three percent of Canadians are living paycheque to paycheque," says Alex Mazer, co-CEO of Common Wealth Retirement. "What we're trying to do is make high-quality retirement plans available to workers that don't traditionally have access to pension and retirement plans through their work.
"They are in the category I would call 'modest income.' They're not living in poverty, but they are not yet middle class. They have enough money that they could save, and they would like to save, but it's a challenge and they don't have benefits. If we can give access to those smaller employers, midsize employers and gig workers that is something that can be a very powerful tool in building their financial security."
Common Wealth Retirement also recently launched a portable retirement plan for workers in Canada's not-for-profit sector, in collaboration with a group of philanthropic foundations and not-for-profit leaders. The plan, called Common Good, is the first of its kind in Canada. It welcomed its first members in November 2020 and now has over 25 employers from across the country participating.
Common Wealth and its partners spent more than five years developing portable retirement programs like my65+ and Common Good.
"Retirement is considered among the hardest problems in finance, and we wanted to get it right," says Mazer.
The company conducted in-depth research with members, employers, pension and retirement experts. The goal was to ensure the plan was low-fee, flexible and efficient for both employers and employees.
Common Wealth's plans are now serving clients in the not-for-profit and healthcare sectors, as well as private-sector employers across a range of industries in provinces and territories across the country. Employers range in size from a few people to hundreds of employees.
To expand access to portable retirement benefits, especially for modest earners, requires a public policy shift. Mazer says the federal government has a critical role to play, and that Canada has not done as much as other countries, especially when it comes to portable retirement benefits.
"Some U.S. states and the U.K. government have set up laws that require employers to automatically enrol their employees in a retirement plan, and in some cases, they've created a public option default for those employers to use. It's been incredibly effective in getting people saving for the first time.
"I also think we could give small and mid-sized companies incentives for setting up portable benefits plans. They are struggling in the pandemic and they need that boost and giving them a tax incentive for setting up some kind of benefits program or retirement plan would be great."
Tyler Downey of SEIU Healthcare says the company is not looking to replace traditional retirement plans, but instead fill the gap that exists. To date, just four out of the about 30 companies that employ SEIU members have enrolled in the my65+ program. Downey has been working with the remaining private employers in hopes of encouraging them to invest in the plan.
"We have a few in the pipeline. Employers are starting to see the value of the plan as a retention tool and a recruiting tool and so I think popularity will grow."
Verburg says the company she works for is considering enrolling in the my65+ fund. For now, she calls herself a "paycheque player" with little room to save on her own. She says a portable benefits plan would give her reason to exhale.
"It would be a weight lifted off my shoulders. I know I wouldn't have to work for the rest of my life."
Regardless of the instability and stress, Verburg says she will keep going, doing a job that she loves.
"I've been peed on, I've been pooped on and I've had a client spit in my face. You take the good with the bad and there is more good than bad. You know you're helping clients and you see the love and admiration, sometimes you're the only person they see. That's what makes your heart swell."
---
Thank you to our partners
Thank you to our lead sponsor

Thank you to our partners