Event
Brave New Work Conference
Shaping the future of work in Canada
Technology, demographics and other factors are transforming the world of work – and quickly. Push aside the dystopian scenarios and watch this discussion that helped shape policy pathways to enable Canadians to thrive in the jobs of the future.
About the Event
Speakers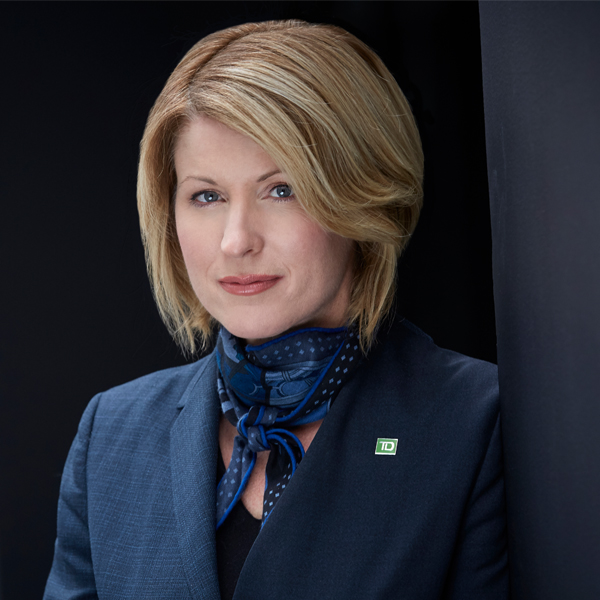 Global Head, Sustainability and Corporate Citizenship, TD Bank Group
Andrea Barrack is the Global Head, Sustainability and Corporate Citizenship at TD Bank Group. In this role she is the lead champion for Corporate Social Responsibility across the enterprise, ensuring the development of a best in class integrated strategy that is aligned to business objectives while creating positive social, economic and environmental impacts in the community.
Prior to coming to TD, Andrea was the Chief Executive Officer of the Ontario Trillium Foundation, providing strategic and operational leadership to a government agency that distributed over $120 million in public funding to the charitable and not for profit sector. Andrea Barrack worked in healthcare administration for more than a decade, focused on primary health care and community health. She served as the Vice-Chair with the Scarborough Health Network and was appointed to the Ontario Health Board of Directors in 2019.
Andrea Barrack earned a Bachelor of Arts degree in psychology at the University of Guelph and a Master of Health Science in Health Administration at the University of Toronto. In 2016, she was named in the Women's Executive Network Top 100 Most Powerful Women in the Trendsetter and Trailblazer category.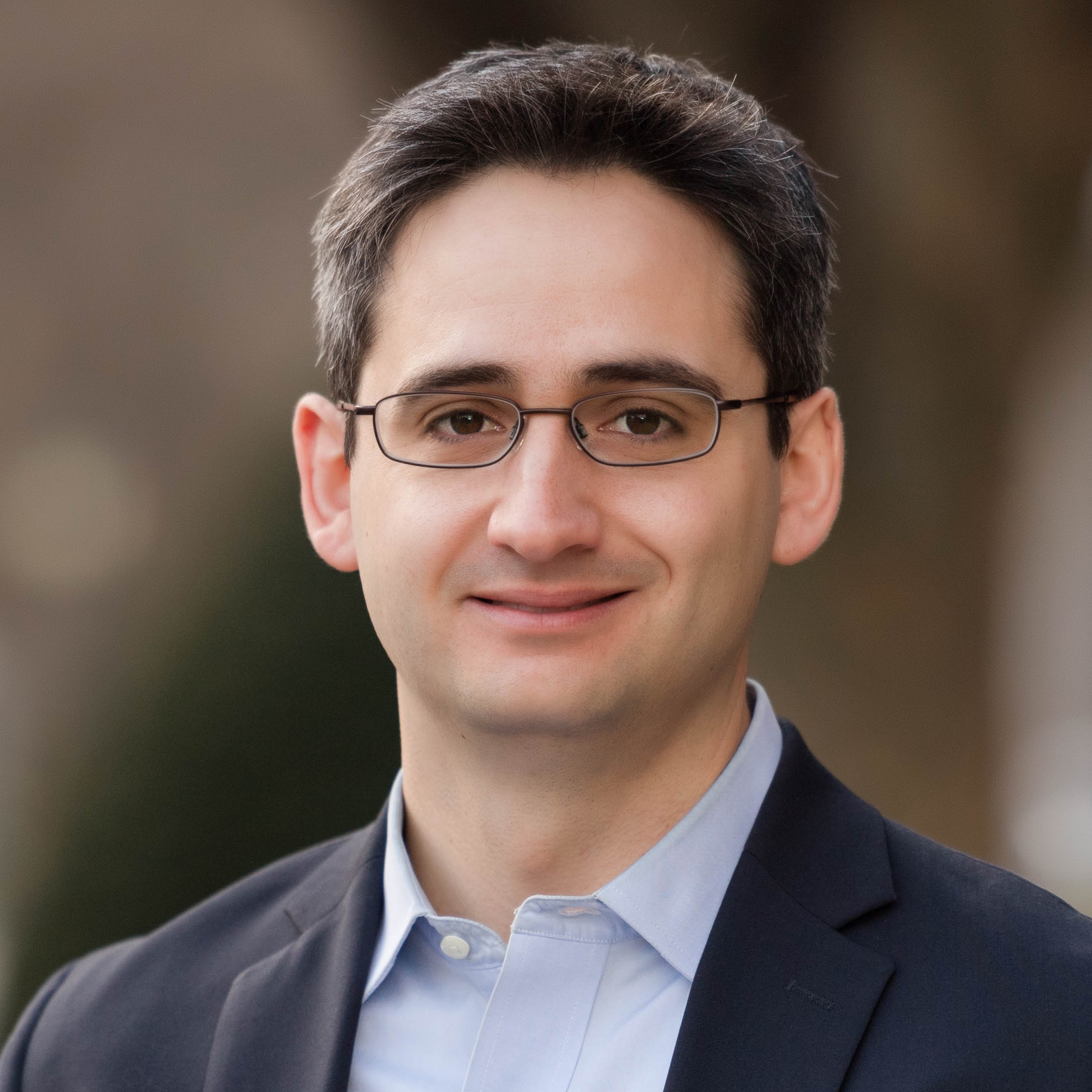 Senior Fellow, Manhattan Institute
Oren Cass is a senior fellow at the Manhattan Institute, where his work on strengthening the labor market addresses issues ranging from the social safety net and environmental regulation to trade and immigration to education and organized labor. He also writes extensively on the nature and implications of climate change and on the process of formulating and evaluating public policy.
Mr. Cass has written for publications including the New York Times, Wall Street Journal, Washington Post, Foreign Affairs, National Affairs, and National Review, and he regularly speaks at universities and testifies before Congress. His 2018 book, The Once and Future Worker: A Vision for the Renewal of Work in America, has been called "the essential policy book for our time" and "an unflinching indictment of the mistakes that Washington has made for a generation and continues to make today."
Before joining MI, Mr. Cass held roles as the domestic policy director for Mitt Romney's presidential campaign in 2012, as an editor of the Harvard Law Review, and as a management consultant in Bain & Company's Boston and New Delhi offices. He earned a B.A. in political economy from Williams College and a J.D. from Harvard Law School.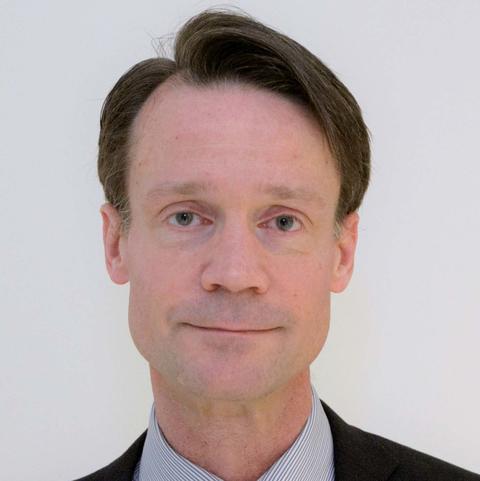 Deputy Minister, Policy Coordination Office, Executive Council, Government of Alberta
Mark brings extensive policy experience in federal-provincial relations and in climate and energy policy. Originally from British Columbia, Mark has worked in public policy roles in government, business and consulting for more than 20 years. He has worked for several MPs and ministers, and in the Office of the Prime Minister as Director of Policy and Research and as Senior Policy Advisor from 2006 to 2009.
He has also worked for Ontario Power Generation, BlackBerry and as a consultant on energy and environmental issues, most recently heading the energy practice at Hill+Knowlton Strategies. Mark has long been engaged in the environmental policy debate in Canada and serves on the advisory board of the Pembina Institute and the steering committee of Sustainable Prosperity.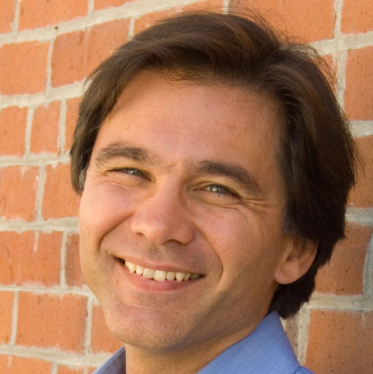 Professor of Economics, Stone Center on Socio-Economic Inequality, City University of New York
Dr. Miles Corak is a full professor of economics with The Graduate Center of the City University of New York, and senior scholar at the James M. and Cathleen D. Stone Center on Socio-Economic Inequality. In 2017 he was the Economist in Residence at Employment and Social Development Canada acting as a lead advisor on the development of Canada's first poverty reduction strategy. His research focuses on different dimensions of social mobility. He has edited and co-authored four books, and his paper published in the Journal of Economic Perspectives, "Income Inequality, Equality of Opportunity, and Intergenerational Mobility," examines the relationship between inequality and social mobility across countries, a relationship that has become known as the "Great Gatsby Curve." Dr. Corak holds a BA in economics and political science and an MA in economics from McGill University, and completed his PhD at Queen's University.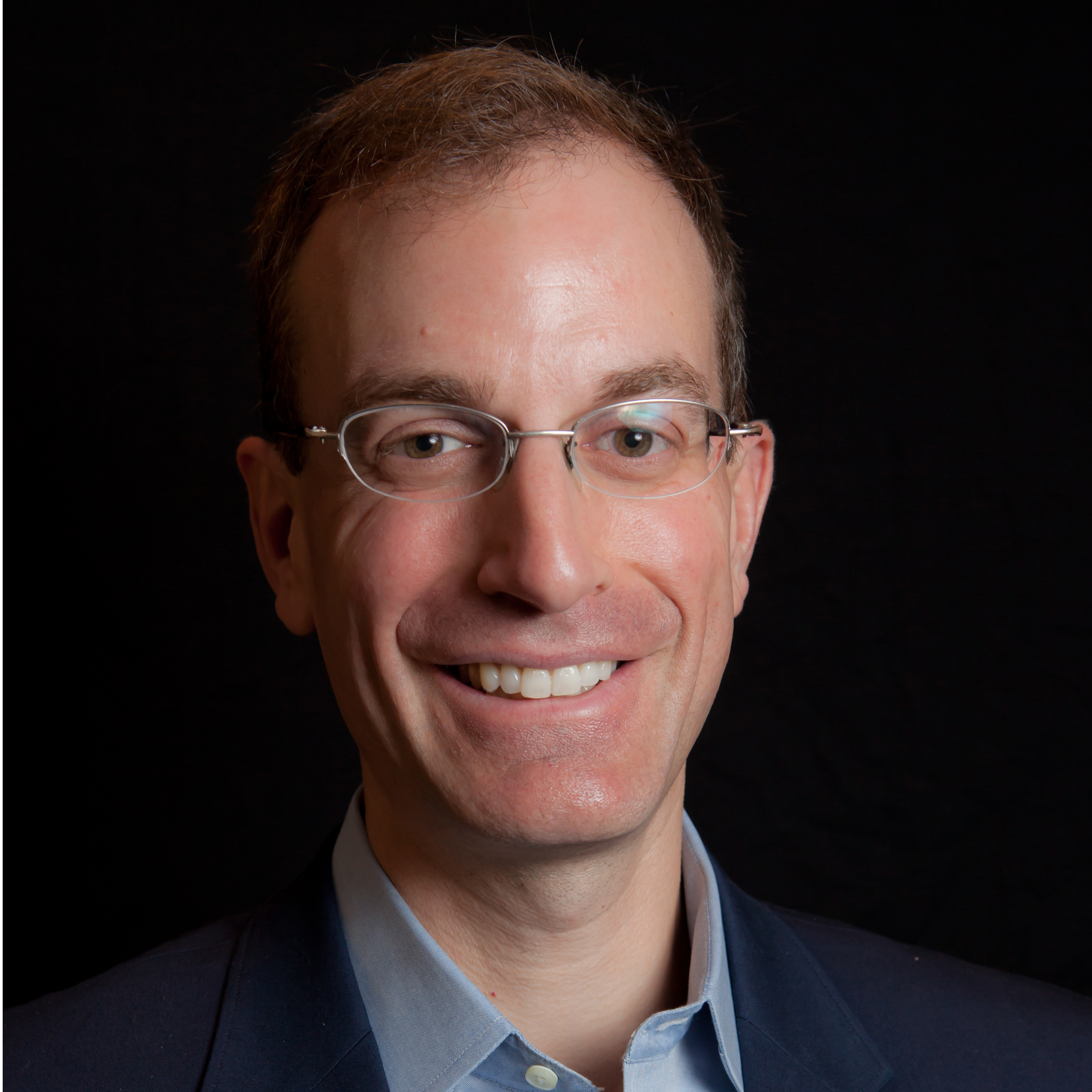 Co-founder and Managing Director, University Ventures
Ryan is the Co-Founder and Managing Director of University Ventures. Ryan's commentary on where the puck is going in higher education regularly appears in the UV Letter, Forbes, TechCrunch, Inside Higher Education, and VentureBeat, among others. He is the author of College Disrupted: The Great Unbundling of Higher Education (Palgrave Macmillan, 2015), which profiles the coming shift toward competency-based education and hiring. He is also the author of the upcoming A New U: Faster + Cheaper Alternatives to College (Ben Bella, 2018), which describes the critical importance of last-mile training and the emergence of bootcamps, income share programs, and staffing models as preferred pathways to good first jobs.
Prior to UV, Ryan led the Education & Training sector at Warburg Pincus where he was the founding Director of Bridgepoint Education (NYSE: BPI), one of the largest online universities in the United States. His prior experience in online education was at Columbia University. From 2004 to 2010, Ryan founded and built Wellspring, a national network of boarding schools and summer camps for overweight and obese children, adolescents, and young adults. He began his career at McKinsey & Co.
Ryan received bachelor's degrees summa cum laude and Phi Beta Kappa from Yale University, and his law degree from the Yale Law School.
While Ryan knows where the puck is going in higher education, he actually knows what to do with a puck because he hails from Toronto, Canada.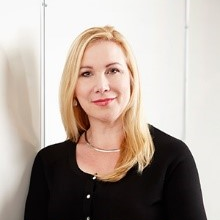 Director of the Diversity Institute, Ryerson University
Wendy Cukier is one of Canada's leading experts in disruptive technologies, innovation processes and diversity. She has written more than 200 papers on technology, innovation and management and is coauthor of the bestseller "Innovation Nation: Canadian Leadership from Java to Jurassic Park." She is the Founder of Ryerson University's Diversity Institute, which she founded in 1999 and has led projects aimed at promoting the participation and advancement of underrepresented groups. Dr. Cukier has assisted organizations in becoming more inclusive through innovative programs such as Diversity Leads funded by the Social Sciences and Humanities Research Council, which tracks the progress, impediments and evidenced-based strategies for promoting diversity in organizations. Previously, Dr. Cukier was the first Associate Dean of the Ted Rogers School of Management, leading the development of new MBA programs, dramatically expanding research activities, and gaining accreditation by the Association for the Advancement of Collegiate Schools of Business.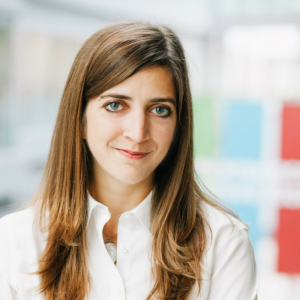 Director of Policy and Research, Brookfield Institute
Sarah's experience and passion for public policy led her to the Brookfield Institute for Innovation + Entrepreneurship (BII+E), where she is the Director of Policy + Research. In this role, Sarah leads the development of the Institute's research agenda and oversees the work of the Institute's policy team.
Having worked on policy development both inside and outside government, Sarah sees a need for translators with the ability to bridge sectors and disciplines. She is keen to build more collaborative spaces that allow policy makers to draw on the collective insights of a wide range of stakeholders.
Sarah believes that BII+E is ideally placed to help translate the expertise and experience of those working at the coalface of innovation and entrepreneurship into advice that is legible for governments.
Sarah is committed to policy that supports inclusive growth. Prior to BII+E, Sarah was a Senior Manager at the Centre for Impact Investing at the MaRS Discovery District, where she was responsible for working with community, government and private sector stakeholders to develop and advance policy that unlocks the potential of the Canadian impact investing market.
Sarah also worked within Canada's Privy Council Office as a policy analyst, where she developed advice for the Prime Minister on a range of social policy issues. She also has experience in refugee and asylum policy through a past position at Citizenship and Immigration Canada.
Sarah's experiences, interests and insight into social policy allow her to contribute as an active member of the Board and Quality Committee of St. Stephen's
Community House.
She holds a Master of Science in International Relations from the London School of Economics and Political Science, where she was a Commonwealth Scholar, and is a graduate of the McMaster University Arts and Science program.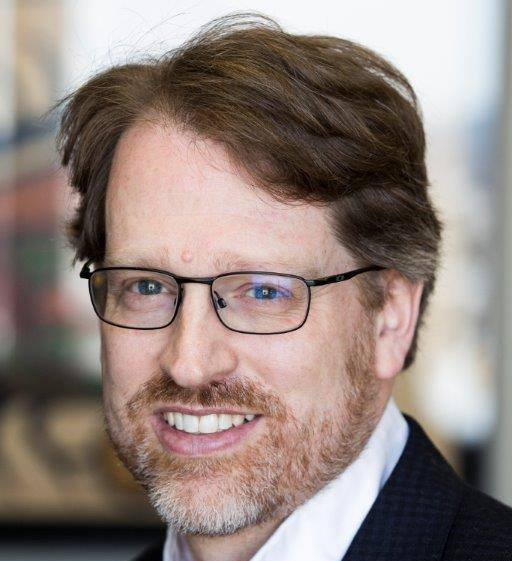 Deputy Minister, Employment and Social Development Canada, Government of Canada
Graham Flack became Deputy Minister of Employment and Social Development in October of 2018.
In 1995, Graham joined the Privy Council Office to work on the Quebec referendum campaign, Secession Reference and Clarity Act and became its Director of Strategic and Legal Affairs. Following 9/11, he became Director of Operations responsible for developing and implementing the Canada-US Smart Borders Declaration and Action Plan and for developing Canada's National Security Policy – Securing an Open Society.
In 2005, Graham joined Natural Resources Canada as Associate Assistant Deputy Minister of Energy Policy where he supported negotiations around the Mackenzie and Alaska pipelines and worked on files ranging from climate change to the response to the North American electricity blackout. In 2006, he joined the Department of Finance as Assistant Deputy Minister, International Trade and Finance where he worked on international development, trade and finance issues including the G7 and G20 response to the worst economic crisis since the Great Depression.
From 2010 to 2013, he was Associate Deputy Minister then Acting Deputy Minister at Public Safety Canada whose mandate is to build a safe and resilient Canada by addressing risks such as natural disasters, crime and terrorism. From 2013 to 2014, Graham was Deputy Secretary to the Cabinet (Plans and Consultations and Intergovernmental Affairs) at the Privy Council Office. From 2014 to 2018, he was Deputy Minister of Canadian Heritage.
Graham received degrees in political science and economics from Dalhousie and Oxford University. He is a former law clerk of the Supreme Court of Canada and graduated with an LL.B. from Dalhousie University and an LL.M. from Harvard University.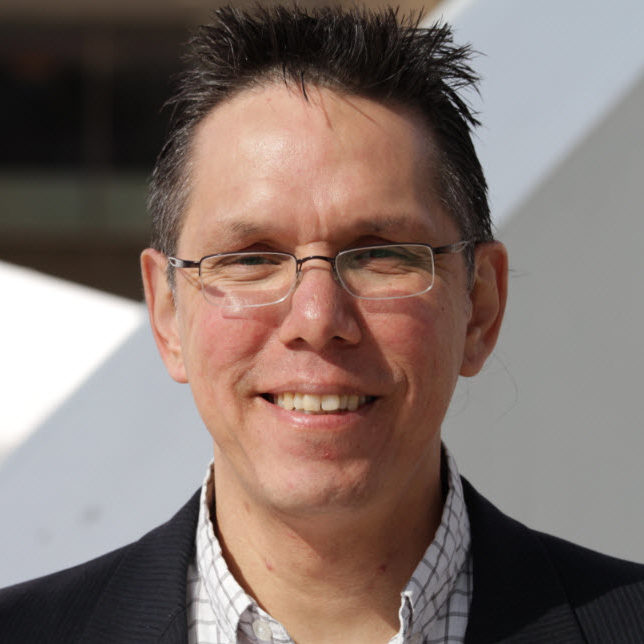 President, Indigenous Community Engagement (ICE)
Michael is the President of Indigenous Community Engagement (ICE) – a national firm dedicated to building relationships, capacity, and projects by providing strategic services and practical solutions that help Indigenous clients succeed. He brings a wealth of experience in structuring projects, partnership, and financing for both industry proponents and Indigenous communities. In his earlier career, he assisted with northern Ontario First Nations with economic & enterprise development while working for an Aboriginal financial institution. He obtained an honours degree in Political Science with a focus on Aboriginal Law & Resource Development from Lakehead University and has a MBA from the University of Fredericton, specializing in Social Enterprise. He's originally from Weenusk First Nation and has twin sons who played in the OHL and a daughter who is studying Public Relations.
Co-Chairman, Center for the Edge, Deloitte
John Hagel III has nearly 40 years' experience as a management consultant, author, speaker and entrepreneur. He has helped companies around the world to improve their performance by crafting creative business strategies that more effectively harness new generations of information technology and shape broader markets and industries.
John is the co-chairman of the Silicon Valley-based Deloitte LLP Center for the Edge, which conducts original research on emerging business opportunities that are not yet on the CEO's management agenda but should be. John is also a faculty member at Singularity University where he gives frequent talks on the mounting performance pressure created by digital technology and promising approaches to help traditional companies make the transition from a linear to an exponential world. John is also on the Board of Trustees at the Santa Fe Institute, an organization that conducts leading edge research on complex adaptive systems.
John is the author of The Power of Pull, summarizing recent research pursued at the Center for the Edge and making the case that individuals and institutions are struggling to adapt to a long-term shift in our business environment changing the nature of competition. He is also the author of a series of earlier best-selling business books: Net Gain, Net Worth, Out of the Box and The Only Sustainable Edge.
John holds a BA from Wesleyan University, a B.Phil. from Oxford University, and a JD and MBA from Harvard University.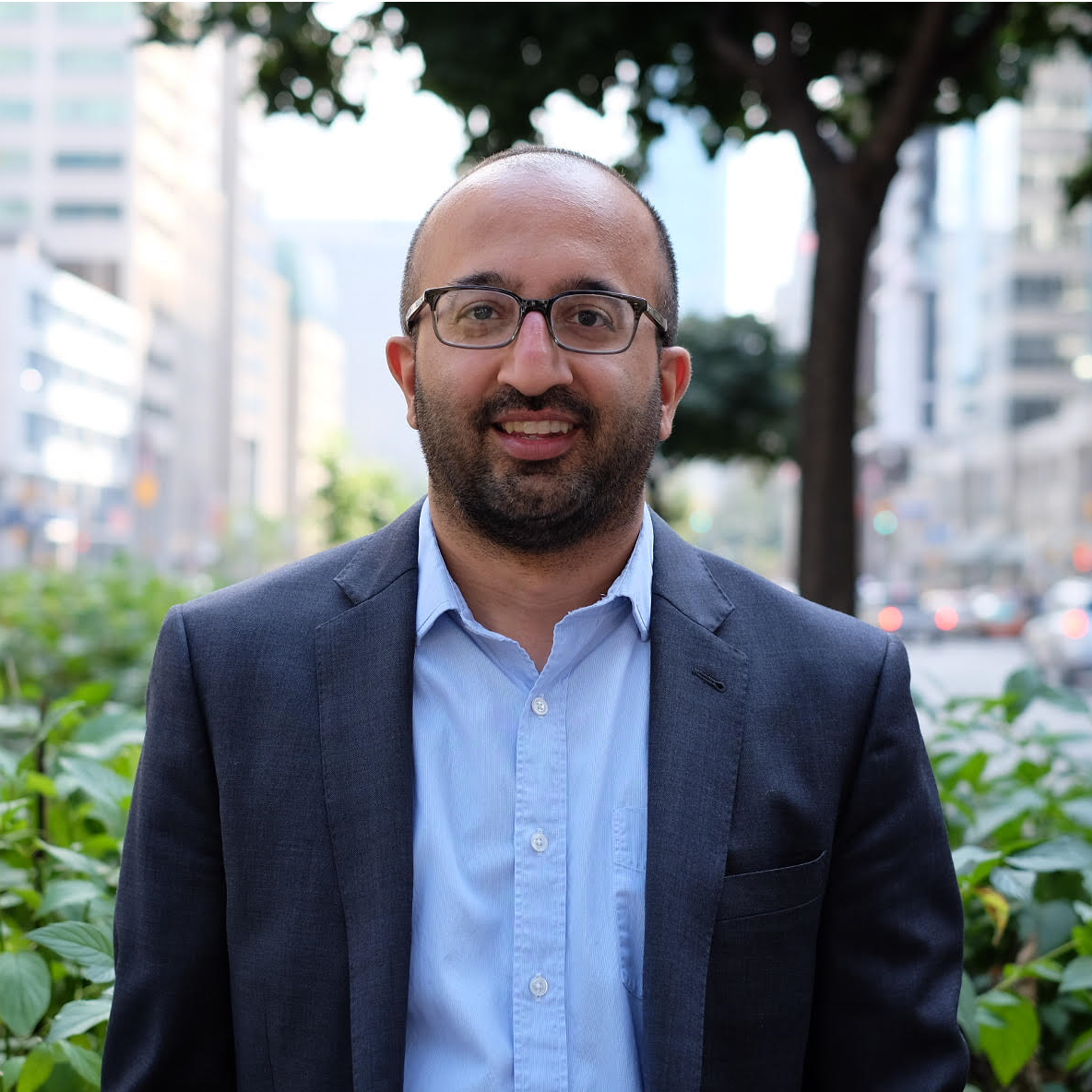 Director of Policy, The Mowat Centre
Sunil Johal is Policy Director at the Mowat Centre. He is frequently invited to speak about the future of work, technology and social policy at conferences in Canada and abroad. He has contributed expert commentary and advice on regulatory and policy issues to a range of organizations and media outlets, including the G-20, World Economic Forum, Brookings Institution, The Globe and Mail, The Toronto Star, CBC Radio and Television, The Washington Post, The Guardian, the National Governors Association, and the OECD. He holds degrees from the London School of Economics, Osgoode Hall Law School and the University of Western Ontario.
Clerk of the Executive Council and Head of the Public Service
Laura Lee began her career as a journalist in the early 1980's and worked in both radio and television as a reporter, anchor and producer until the late 1990's when she began her public service career in strategic communications.
She was first appointed Deputy Minister in 2010. She has a Master of Public Administration Degree from Dalhousie University (2002) and a Master of Arts in Leadership from Royal Roads University (2015).
Laura Lee has served as a board member for various professional and community organizations and is known as a champion for diversity and inclusion. She has been recognized by the Nova Scotia Human Rights Commission as a Champion of the Workplace for her work in this area. She is also passionate about employee engagement and revitalising the public service and is actively leading a campaign called 'Be the Change' encouraging innovation and pride in the NS public service.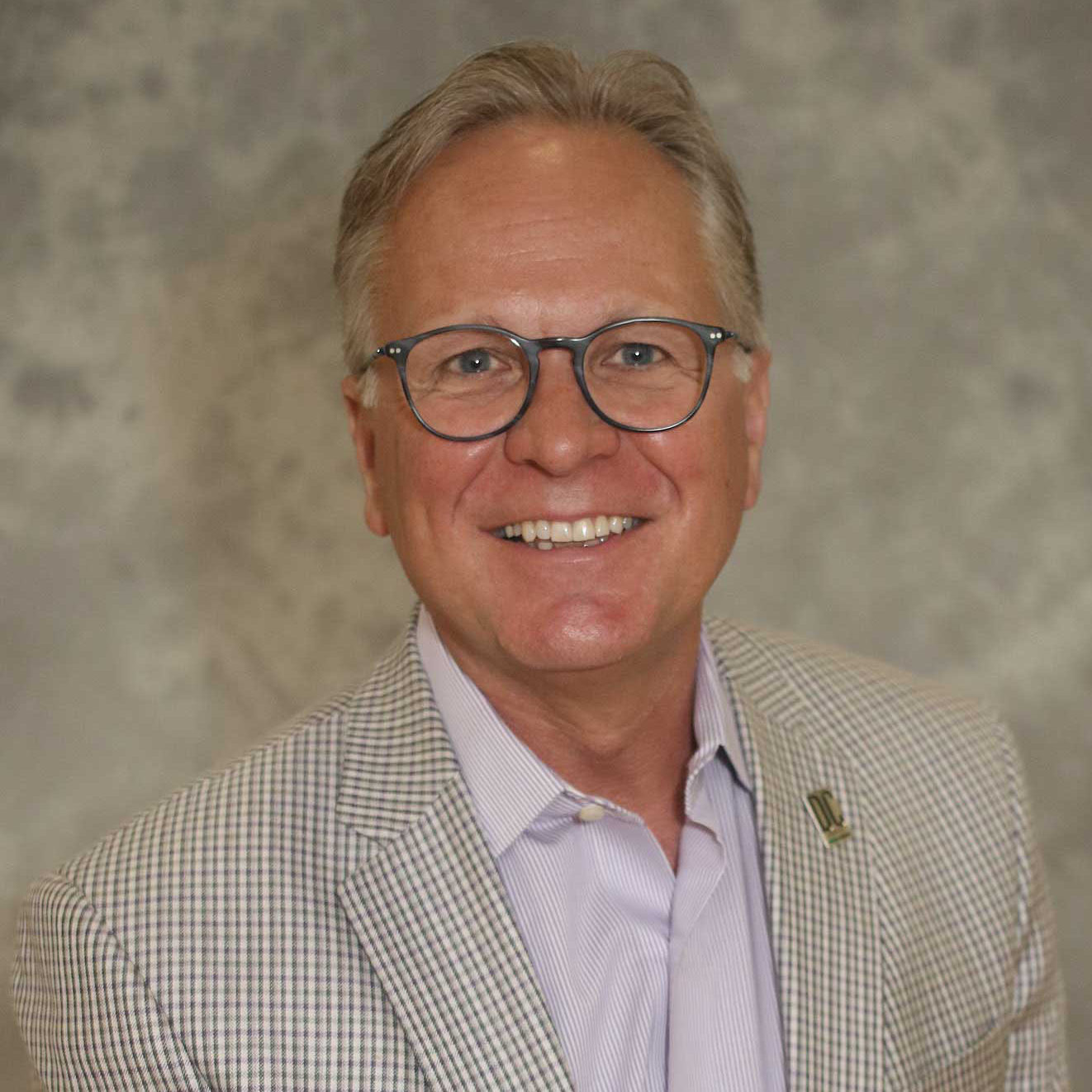 President, Durham College
Don Lovisa is President of Durham College, a position he has held for the past eleven years of his more than 30 years in post-secondary education.
In this position, Don leads a talented group of more than 2,400 full and part-time employees dedicated to ensuring the student experience comes first. Durham College has thrived under Lovisa's leadership, growing to more than 13,500 full-time, post-secondary and apprenticeship students and over 30,000 students in total.
Lovisa is considered a leader in the college system and the broader provincial and national community. He is currently the Chair of Colleges Ontario and is driving a group of leaders called the Idea Summit for the establishment of an Innovation Hub in the Durham Region. He takes great pride in Durham College being a GTA Top Employer for eight years in a row and one of Canada's Greenest Employers for 3 years.
His track record of success was recognized when he received the Business Person of the Year Award in 2017 from the Oshawa Chamber of Commerce and the Business Achievement Award in 2011 from the Whitby Chamber of Commerce, among other awards.
Lovisa has a Master's degree in International Management, a Bachelor of Arts degree in Sociology, a diploma in Adult Education and has completed the course work for a PhD in Community College Leadership.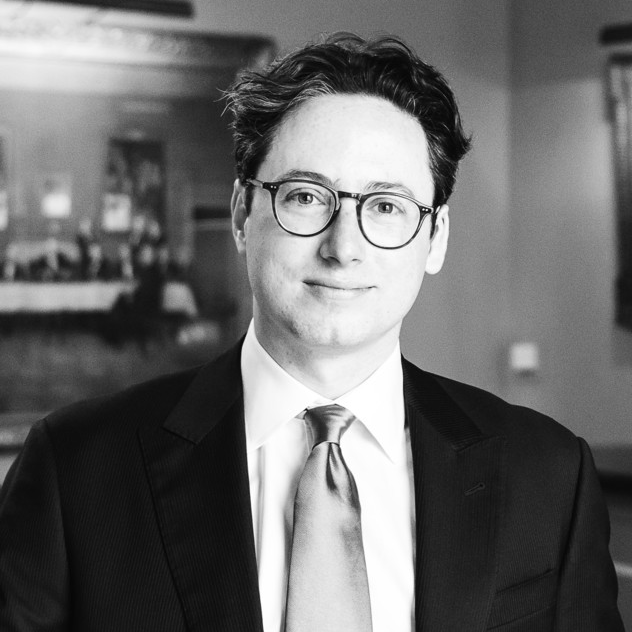 Head of Driver Public Policy, Uber
Guy Levin is Head of Driver Public Policy at Uber. He works in Uber's central public policy team based in San Francisco, leading on policy issues relating to drivers and (the future of) work. Before joining Uber, he ran Coadec, a nonprofit advocacy group that campaigns for policies to support digital startups in the UK. He has also worked in the UK Parliament, the Conservative Research Department, and as a Special Adviser to the Secretaries of State at DFID and DCMS. Guy studied Philosophy, Politics and Economics at Oxford University, and is a Continuing Policy Fellow at Cambridge University's Centre for Science and Policy.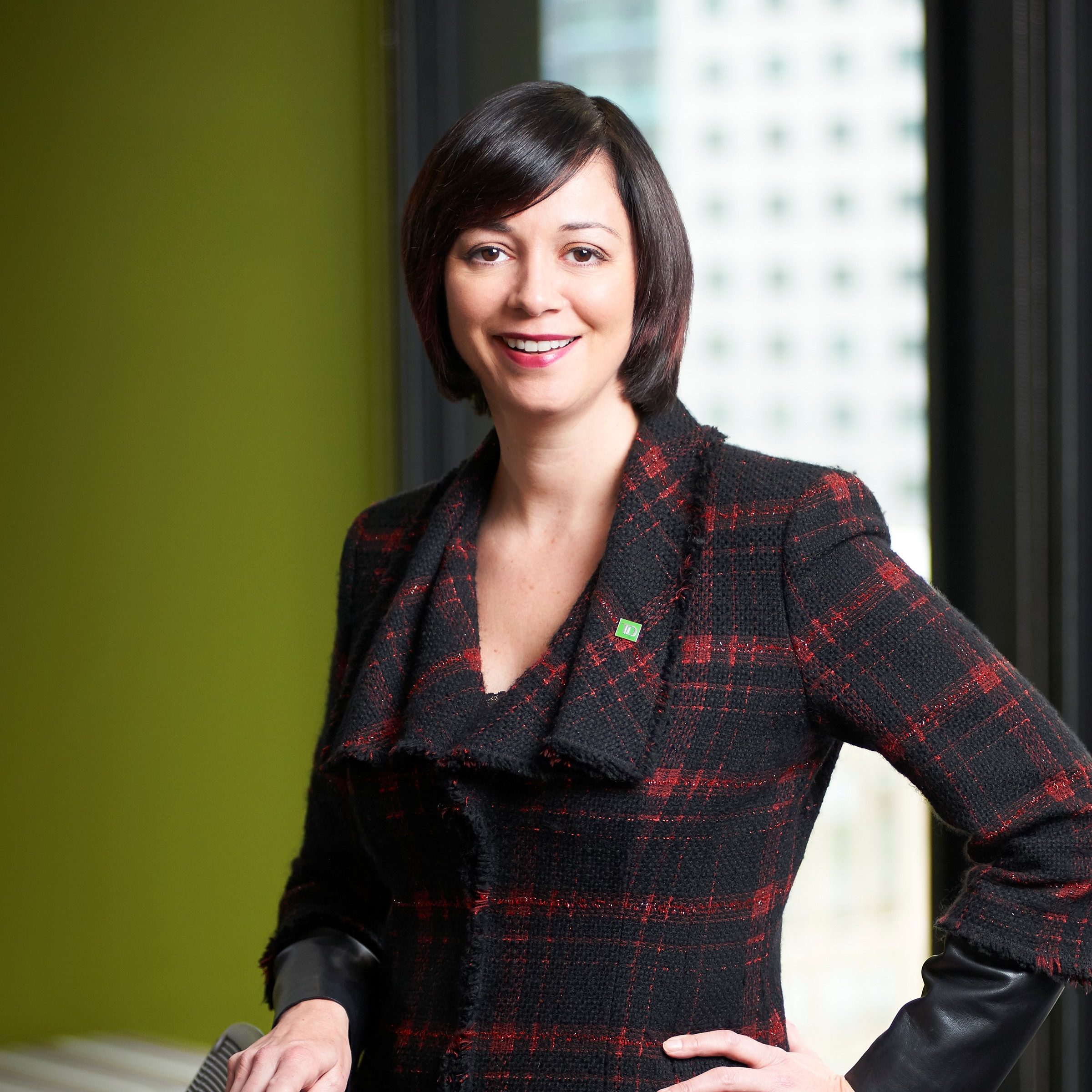 Senior Vice President, Future Ready & Distribution Strategy, Canadian Personal Banking, TD Bank Group
Linda is currently SVP, Distribution Strategy at TD Bank Group, in addition to her accountability for the Branch Banking transformation initiative known as Future Ready.
Linda believes that "companies don't do things – people do," which means the TD colleague experience is incredibly important to her. A key focus for Linda is preparing colleagues for workforce change. In a time of rapid disruption, Linda ensures employees are equipped to take on new and evolving roles through formal upskilling and reskilling opportunities and instilling the confidence colleagues need to thrive. She is equally passionate about the TD Customer experience and believes the Bank plays a critical role in improving the financial wellbeing of Canadians.
Since 2005, Linda has held a series of increasingly senior positions within TD, including SVP of Branch Banking in the GTA, SVP of Personal Savings & Investing Products, and Vice President & Special Assistant to the CEO, Ed Clark – a role that Linda describes as a "very cool job!" Linda completed her undergraduate degree at the University of Toronto and completed her MBA at the Joseph L Rotman School of Business.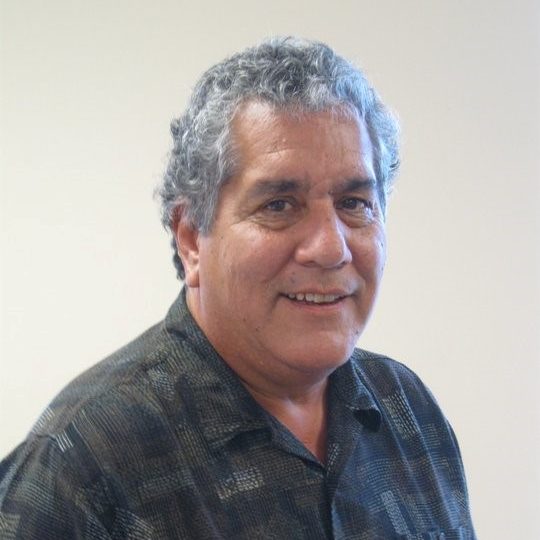 Southwestern Regional Deputy Council Chief, Anishinabek Nation
R.K. Joe Miskokomon has been Chief of Chippewa of The Thames for 10 years and has been on council for an additional 10 years. He has served as Grand Council Chief of the Anishinabek Nation for 12 years and currently serves as its Southwestern Regional Deputy Council Chief.
Throughout those years R.K. Joe Miskokomon has served on the Constitutional committee of the Assembly of First Nation and lobbied in London England prior to the patriation of the Constitution of Canada.  Throughout his career his primary interest has been the protection of treaties and aboriginal rights – the development of First Nation human resources through education and training and institutional capacity as law making jurisdictions. For these efforts, R.K. Miskokomon has been awarded a Doctorate of Education and has received numerous awards and citations, included the prestigious Lifetime Achievement Award from the Union of Ontario Indians.
Over 30 years of experience has given R.K. Joe Miskokomon the unique opportunity to witness and be part of some of the recent legal milestone developments with Canada on treaty rights of his people. He has negotiated the land rights within treaty areas with Ontario, hunting and fishing agreements that continue to exist today. For Casino Rama, he was also involved and gave testimony in Superior Court of Ontario that will transfer nearly $3 billion to First Nations of Ontario.  He was also one of the few Chiefs in Canada who has successfully negotiated two land claim settlements with Canada within their treaty territory.
R.K. Joe Miskokomon priorities aim for the future where he will continue to dedicate his time to advocating for social justice to improve the health and well-being of First Nation peoples of today and for the next 7 generations to come.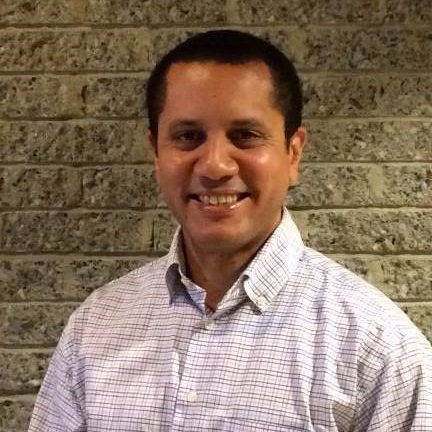 Directeur des relations intergouvernementales
Ministère du Travail, de l'Emploi et de la Solidarité sociale
Gouvernement du Québec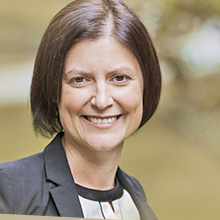 President and Chief Executive Officer, Blueprint ADE
Dr. Karen Myers is the founder and leader of Blueprint, a non-profit organization dedicated to improving the social and economic well-being of Canadians by helping to solve complex public policy challenges.
Blueprint is one of three partners leading the Future Skills Centre – a six-year initiative with a mission to develop and rigorously test new approaches to help Canadians develop the skills necessary to succeed in the new economy. The Centre is funded by the Government of Canada and led by a partnership between Ryerson University, the Conference Board of Canada and Blueprint. Blueprint is leading the Centre's evidence generation strategy and the evaluation of the Centre's projects.
Over the past twenty years, Karen has built a solid reputation for her ability to lead
large-scale, complex projects in a range of policy domains including employment and training, poverty reduction, income security, and housing affordability. She has extensive experience as a researcher, policy analyst, performance consultant and program evaluator that spans the public, private, and non-profit sectors.
Prior to founding Blueprint, Karen was a research director at the Social Research and Demonstration Corporation and a senior policy advisor with the Ontario Government. She began her career with Benchmark Performance, a consulting firm focused on helping people and organizations deliver results.
Karen holds a PhD in Sociology from the University of Toronto and a Master of Public Administration from Queen's University.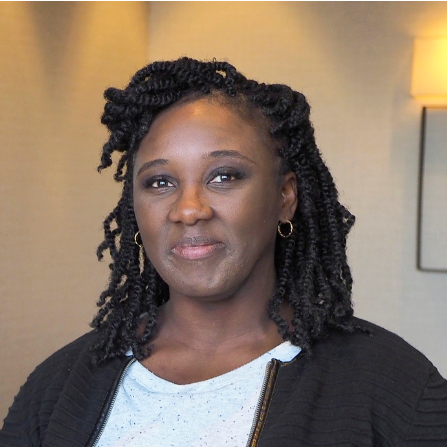 Executive Director, First Work and Founder and Managing Director, Sesheme Foundation
Gladys Okine is an award-winning workforce strategist, organizational development professional, community development leader and master connector who thrives leading complex change processes.
Her career spans 17 years of service to community solidifying her place as a trusted and reliable partner and leader in the social service sector. She began her career in 2001 after joining the YMCA of Greater Toronto, where she held several progressive strategic leadership positions. From there she moved on to hold senior positions with key non-profit sectors across the city, including Manager of Employment Services for WoodGreen Community Services, Manager of Community Economic Development for Toronto Community Housing, the Senior Director of Mission Advancement and Corporate Partnerships for Goodwill Industries and now, Executive Director of First Work: Ontario's Youth Employment Network.
In 2010 Gladys, together with her family, started the Sesheme Foundation and currently serves as its Founding & Managing Director. For her work with Sesheme Foundation, Gladys received the prestigious Women's Courage Award in 2012 followed by the Humanitarian Award in 2013 presented by the African Entertainment Awards.
In addition to her roles with First Work and Sesheme, Gladys also serves as an advisor to several initiatives including the Canadian Coalition for Community-Based Employment Training, Co-Chair, Council for Youth Prosperity, MaRS Tech Talent Strategy, and OTEC Tourism Skills Network.
Most recently, Gladys was named an Aspen Institute Sector Skills Academy Fellow after having completed the Aspen-Metcalf Toronto Sector Skills Academy Program.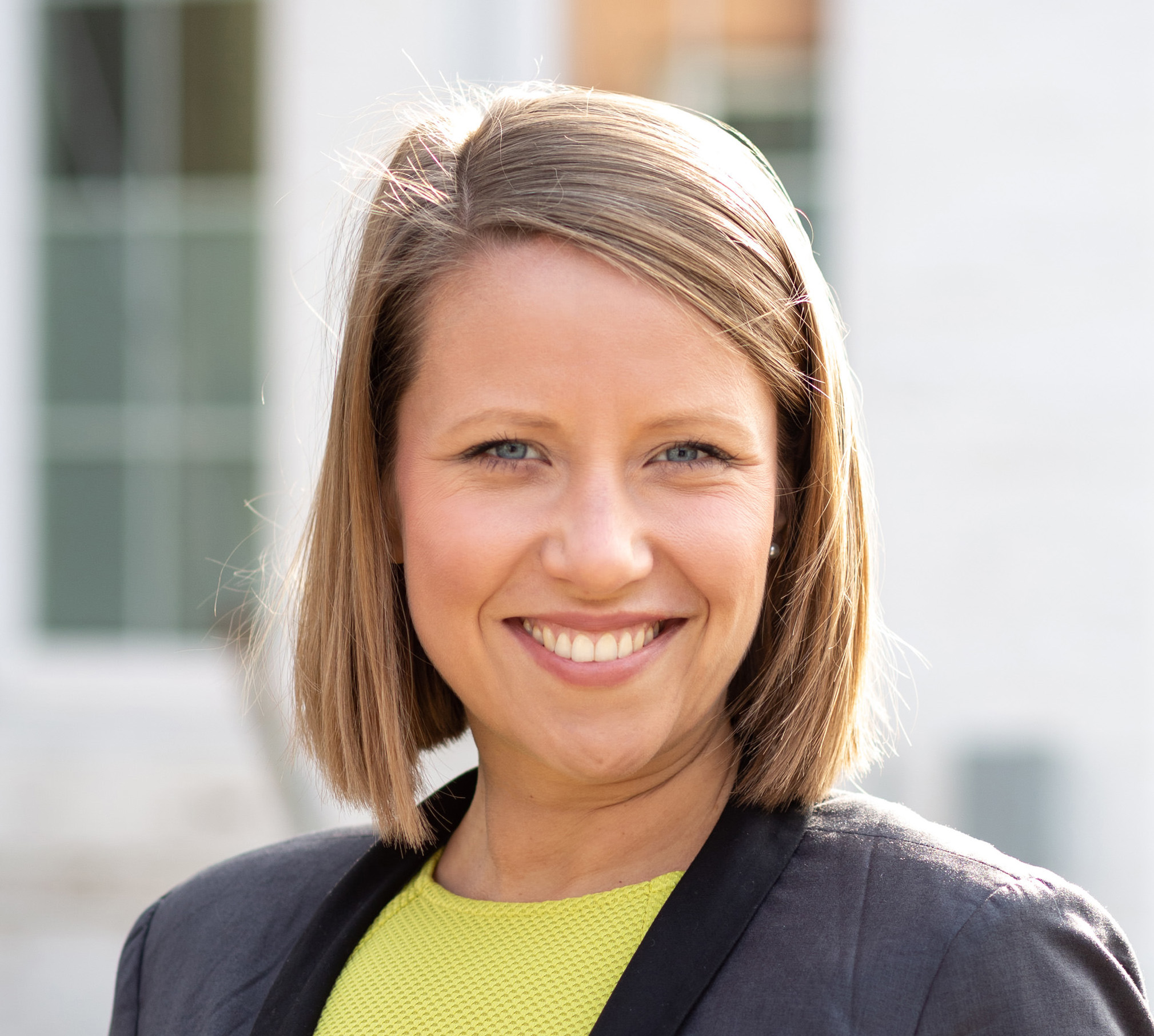 Innovation Fellow, Metcalf Foundation
Danielle Olsen has spent over 15 years in the workforce development field. Her work has included developing programs and policy with a focus on workforce solutions that provide improved economic opportunities for low-income populations while meeting the skills and labour needs of business.
Her experience has included serving as the Executive Director of the Hospitality Workers Training Centre, a sector-based labour-management workforce development organization in Toronto. She also has experience working as a senior advisor to the Ontario Minister of Training Colleges and Universities and Finance, with responsibility for the skills, employment, and education files.
Danielle is a Metcalf Innovation Fellow exploring best practices to improve economic opportunities for low-income people while meeting the skills needs of business and regional economies. She holds a BA in Labour Studies and International Development from York University.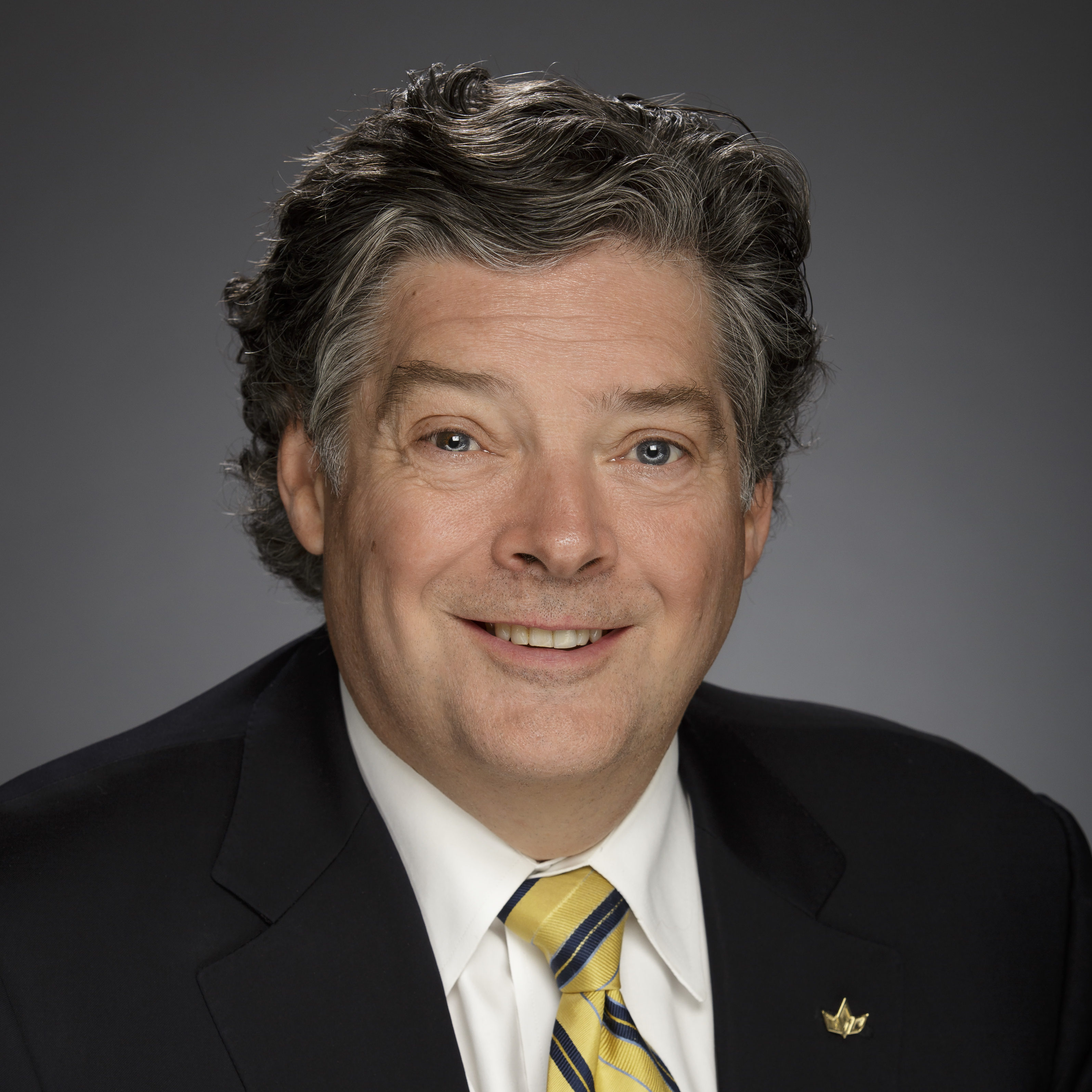 Vice President, Corporate and Environmental Affairs General Motors of Canada Company
David Paterson leads Communications, Government and Environmental Relations at General Motors Canada and he works as part of GM's global Public Policy and Communications teams.
Prior to joining GM in 2014, he was Senior Vice President, Government Relations & Public Policy at BlackBerry (formerly Research In Motion) where he led the Company's government relations and public policy development on a global basis. David led a global team responsible for regulatory advocacy and engagement in 175 countries.
Prior to joining BlackBerry in October, 2010, David was Senior Vice President, Public Affairs at Manulife Financial, one of the world's largest insurance and financial services companies.
David is a former Chair of the Canadian Chamber of Commerce and currently serves on the Board of Directors of the Canadian Journalism Foundation. He holds a Bachelor of Arts degree from Queen's University and a Master of Arts in Canadian History from McGill University.
Associate Director of Research and Policy, Aspen Institute Future of Work Initiative
Ethan Pollack is the Associate Director of Research and Policy for the Future of Work Initiative, focusing on the weakening social contract between workers and employers; the increased importance of access to education and skills resulting from new technologies and increased automation; and corporate governance oriented toward maximizing shareholder profit rather than serving workers and communities. Prior to his work at the Aspen Institute, he worked for the Pew Charitable Trusts researching and advising states on budget, tax, and infrastructure policy. He has served as Director of Fiscal Programs for the Economic Policy Institute and as a staff economist for the Bowles-Simpson deficit reduction commission, and has also worked for the Office of Management and Budget and Freedman Consulting. He holds a BA from the University of California, Los Angeles and an MPP from The George Washington University.
Associate Professor of Political Management, Carleton University
Dr. Jennifer Robson is an Associate Professor of Political Management at Carleton University. Prior to joining Carleton, she held a number of policy and research roles in the non-profit and public sectors in Canada. She teaches courses on public policy and research methods. Her research addresses social and tax policy, poverty in Canada and public administration.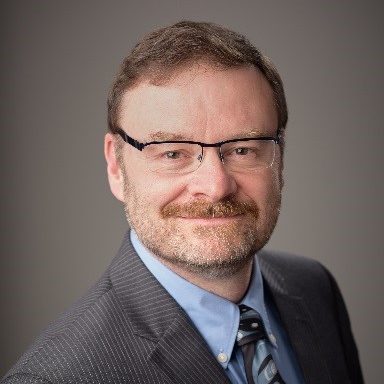 Vice-President, Academic, British Columbia Institute of Technology
Tom was born and raised in Munich, Bavaria, Germany. After some time as a logistics coordinator with the air force in Portugal, he attended the University of Munich and relocated to Canada in 1993.
Initially, Tom developed production control systems and database solutions for industry, when he received a call from Okanagan College to design an engineering technology program around the emerging Internet. Having chaired the program for a few years, he moved into post-secondary administration. After appointments as Dean of Trades & Technology and Vice-President Strategic Development at Victoria's Camosun College, he joined BCIT in early 2016.
As BCIT's Vice-President Academic, he is responsible for the educational, international, indigenous and applied research portfolios of the Institute. This comprises about 2000 people and the lion's share of BCIT's $335 million budget. He functions as the Institute's executive academic liaison and seeks out new partnerships around the globe. Translated to the private sector, his responsibilities are somewhat of a blend of Operating, Learning and Strategy Officer.
Tom holds a Master's degree in astrophysics, and a Doctorate in Educational Leadership from Simon Fraser University. He maintains strong ties to Germany and Brazil, and specializes in questions of practitioner training, global workforce development and applied research. He serves on various external Boards such as Innovate BC.
Tom lives in both Vancouver and Victoria, and in his spare time he loves to go hiking with his dog Fiasco, or travel the world with his wife Karen.
Managing Director & Partner, Social Capital Partners
Jon leads the quest for our next big idea and can usually be found next to a whiteboard, dry-erase marker in hand. He spent most of his career in the private sector before joining SCP in 2017, founding and growing successful companies in both Canada and Australia. In between entrepreneurial activity, he was a consultant with both McKinsey & Company and Monitor. Jon was first introduced to SCP when Bill supported a volunteer entrepreneurship project he was leading in Kenya in 2008. He received a BA from Queen's University and an MBA from the Richard Ivey School of Business at Western University.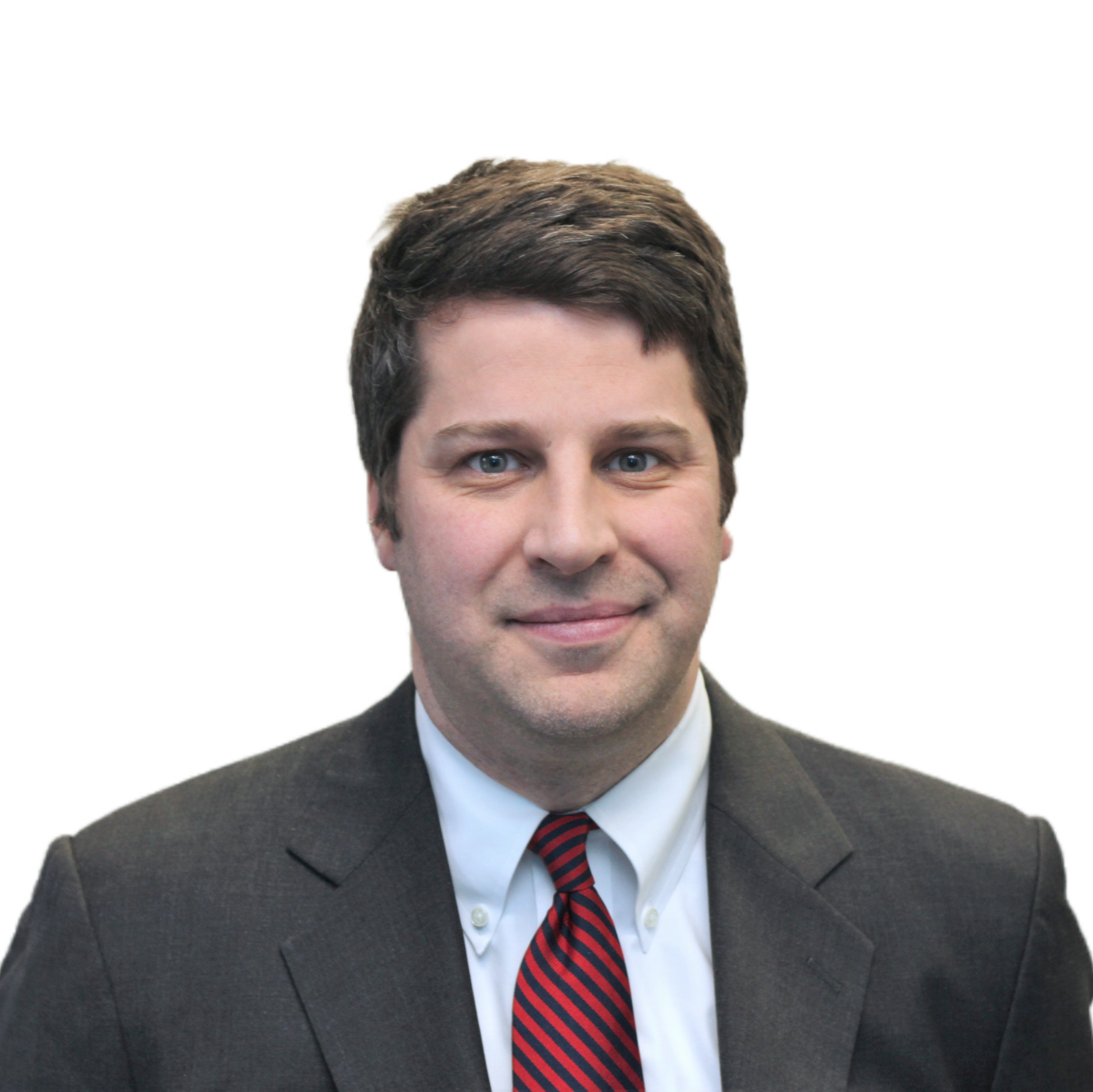 Fellow in Residence, Public Policy Forum
Sean Speer is a Fellow in Residence at PPF and a sessional instructor and a Senior Fellow in Public Policy at the University of Toronto's Munk School of Global Affairs and Public Policy. He served in different roles for the federal government including as senior economic adviser to former Prime Minister Stephen Harper. He is also an associate fellow at the R Street Institute in Washington, D.C. and has been a Senior Fellow for fiscal policy at the Macdonald-Laurier Institute.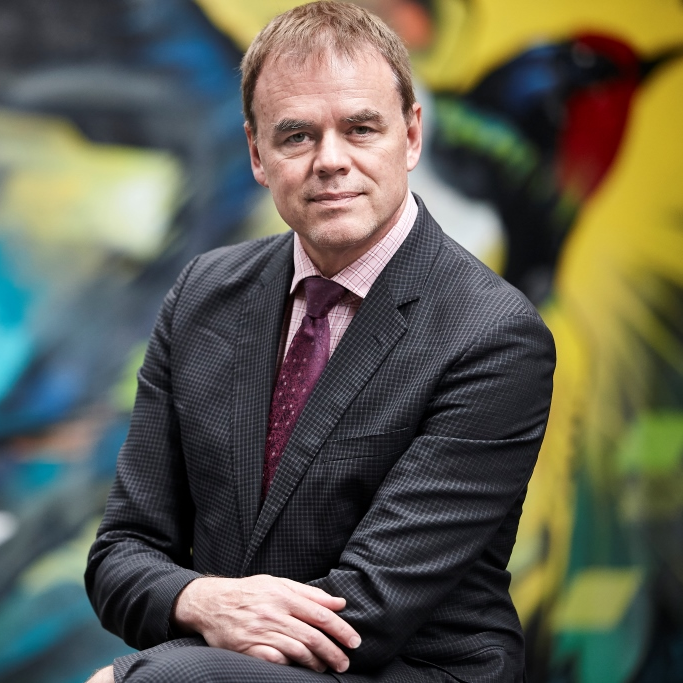 Economist and Director, Centre for the Future of Work, Australia Institute
Jim Stanford is Economist and Director of the Centre for Future Work, based at the Australia Institute. The Australia Institute is Australia's most influential progressive think tank; the Centre for Future Work focuses on issues of work, labour markets, income, economic development, technology, inequality, skills, and more. The Centre was founded in May 2016, and Jim is its inaugural Director.

Former Chief Executive Officer, MaRS Discovery District
Ilse Treurnicht's career spans scientific research and commercialization, technology startups and growth companies, venture capital, and public policy. From 2005-2017 she served as CEO of MaRS (marsdd.com) in Toronto, overseeing the development of the organization from a startup to a leading urban innovation hub.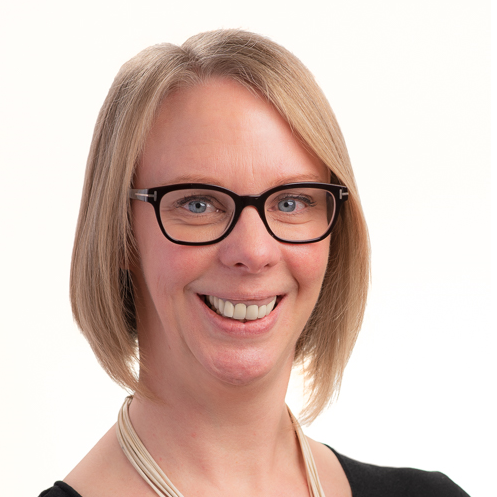 Executive Director, Business/Higher Education Roundtable
Val Walker leads the Business/Higher Education Roundtable (BHER). Made up of the heads of Canadian companies, universities and colleges, BHER works to support young Canadians as they transition from education to the workplace, strengthen research collaboration between industry and institutions, and help Canadian employers and workers adapt to the economy of the future.
Beyond this work, Val serves as co-chair of the Future Skills Council – a group established by the Government of Canada to advise on national and regional skills development and training priorities. She also speaks and advises regularly on innovation and talent.
Prior to taking over BHER, Val was the Director of Policy at Mitacs. She holds a PhD from McGill University and is an alumna of the Government of Canada's Recruitment of Policy Leaders Program.
Senior Assistant Deputy Minister, Skills and Employment Branch, Employment and Social Development Canada
Rachel Wernick was appointed Senior Assistant Deputy Minister, Skills and Employment Branch (SEB) at Employment and Social Development Canada (ESDC) on November 20, 2017.
Before joining ESDC, Rachel was Assistant Deputy Minister, Strategic Policy, Planning and Corporate Affairs at Canadian Heritage. Prior to this, Rachel held executive positions with the Privy Council Office, Citizenship and Immigration Canada, and created and led the National Fighter Procurement Secretariat within Public Works and Government Services Canada. Rachel is Co-Champion of the Clerk's Policy Community initiative, which aims to enhance supports for policy professionals across the Government of Canada.
Rachel holds a Bachelor of Arts degree with Joint Honours in Political Science and History from McGill University and a Graduate Diploma in International Development and Cooperation from the University of Ottawa. Following her graduate studies, Rachel worked with several international development organizations, including two years working in a Vietnamese refugee camp in Malaysia.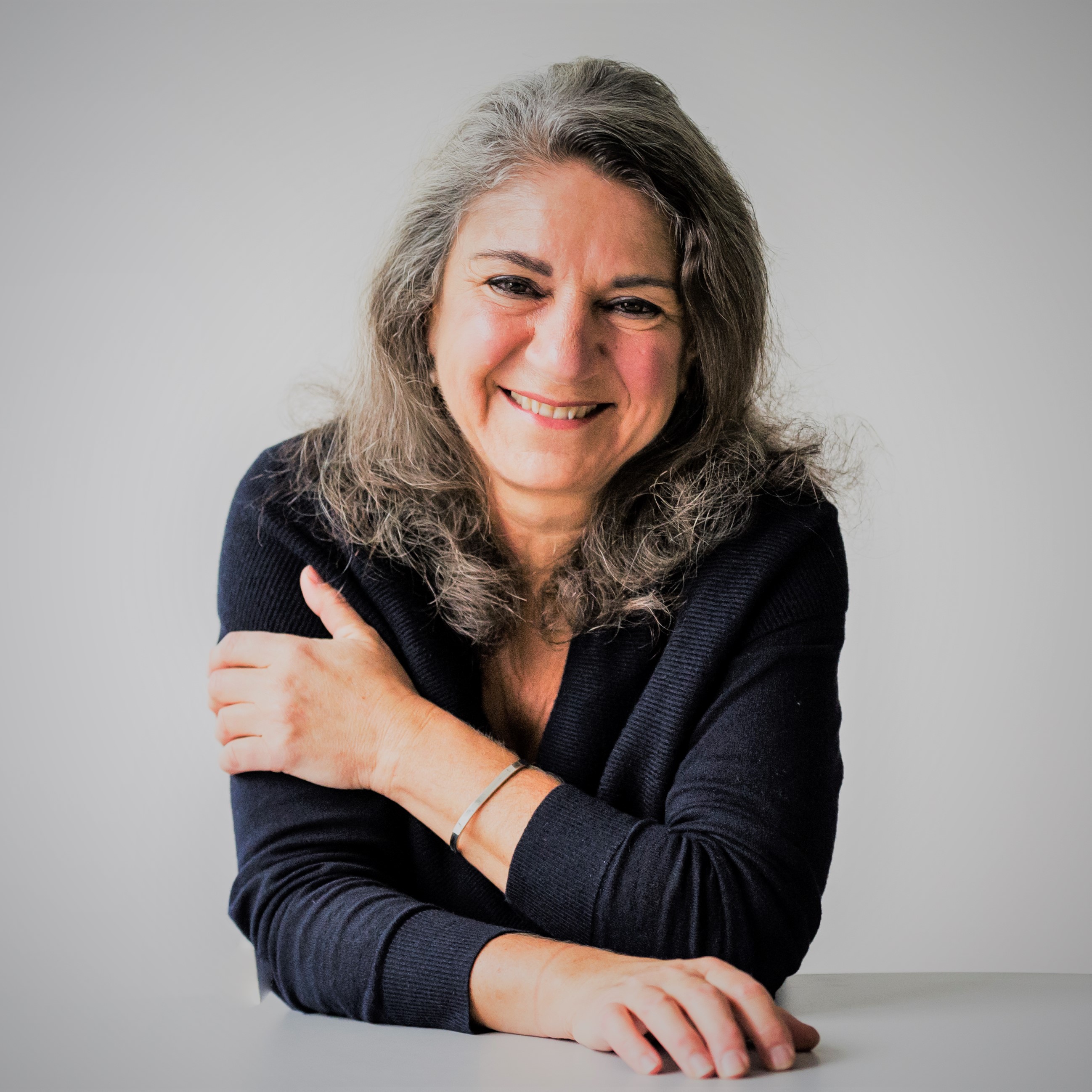 Senior Economic Policy Advisor for the Deputy Minister, Employment and Social Development Canada
Armine Yalnizyan has served as Senior Economic Policy Advisor for the Deputy Minister at Employment and Social Development Canada since 2018. From 2006 to 2016 she helped define the Canadian Centre for Policy Alternatives' Inequality Project, and from 2011 to 2018 provided weekly business commentaries on CBC radio and CBC TV. Armine has worked with the Institute for Fiscal Studies and Democracy, the Mowat Centre, and the federal government's foresight department, Policy Horizons, on the changing nature of work. She is President of the Canadian Association for Business Economics and the Atkinson Foundation's inaugural Fellow on the Future of Workers.