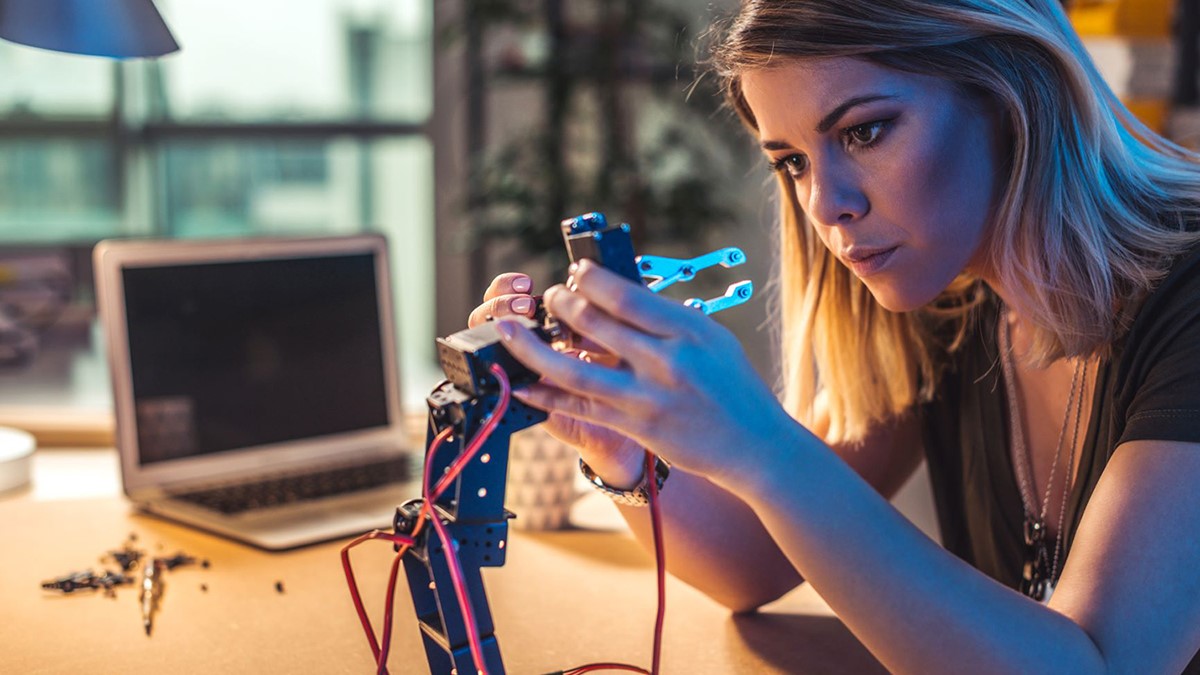 Event
Turning Point 2020: When the Future of Work Became the Present
Virtual Conference
When we look back on 2020, we'll see a turning point, but right now the destination is unclear. This free, 3-part virtual conference on the future of work in Canada was held on June 16, 17, & 18th, 2020.
About the Event
Day One Speakers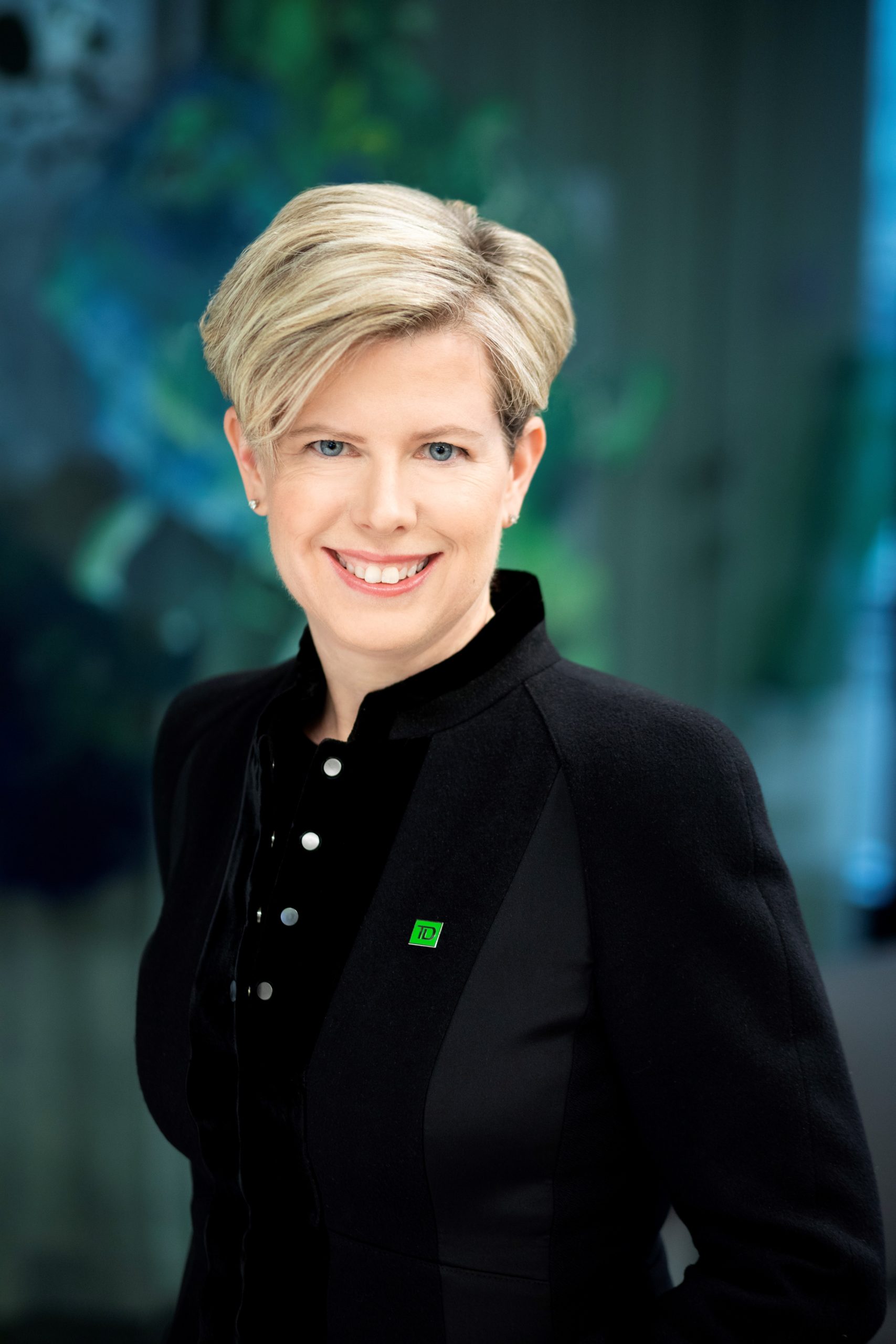 A member of the senior executive team, Norie is Group Head and General Counsel, TD Bank Group, and leads the teams responsible for Compliance, Legal, Anti-Money Laundering, Fraud Risk Management, Global Security & Investigations, Marketing, Corporate & Public Affairs and Economics. She joined the bank in 2000 and was named to the bank's Senior Executive Team in 2013.
Norie has been awarded Canada's "Top 40, Under 40" distinction, recognized as one of Canada's Most Powerful Women by the Women's Executive Network, is a 2018 WXN Hall of Fame Inductee, was honoured by the Directors Roundtable with a World Recognition of Distinguished General Counsel award and recognized in 2019 as a Catalyst Canada Honours Champion Business Leader.
Norie is the Chair of TD's enterprise-wide Inclusion & Diversity Leadership Council. She has served as co-chair of TD Bank Group's annual United Way Campaign and in 2020, joined the Ryerson University Board of Governors.
Prior to joining TD, Norie practiced business law at McCarthy Tétrault LLP. She obtained her LL.B and her LL.M. from Osgoode Hall Law School.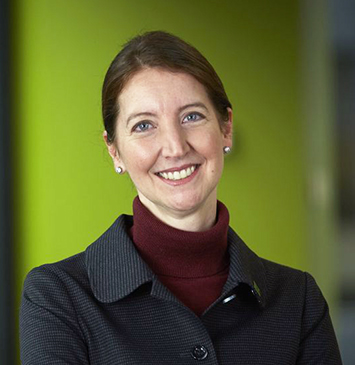 Beata Caranci is the Chief Economist and SVP for TD Bank
Group. She joined TD in 2003 and leads an agile team of
economists tasked with delivering economic content on
Canadian and U.S. stress test regulatory requirements, as
well as baseline forecasts and research publications for
TD clients. The team delivers on a wide scope of research,
covering the Canadian, U.S., and global economies. Beata
is TD's Chair for the Expected Credit Loss Scenario Governance Committee, sits on TD's Retirement Investment
Committee and is a member of the C.D Howe Institute's
Monetary Policy Council. She is also a member of the
Economic Council at the American Bankers Association.
Beata is a passionate supporter of TD's diversity initiatives
and has dedicated more than a decade to researching and
driving awareness among Canadian policymakers on the
labour market friction experienced by women. Her research
report, "Get on Board Corporate Canada," helped influence
the Ontario Securities Commission's rule amendments on
disclosure of women on boards and in senior management.
A separate report deconstructed the educational system
and workplace environment for women in STEM fields, leading to an invitation to appear at the Senate Open Caucus
to discuss policy prescriptions to counter systemic biases.
Beata's distinguished evidenced-based research combined
with the breadth of her role as Chief Economist for TD Bank
earned her the Professional category award by WXN's 2019
Canada's Most Powerful Women. Beata holds a Master's
Degree in Business Economics. Prior to joining TD, she
worked nearly four years on a trading floor providing economic
analysis to foreign exchange, money market and bond desks.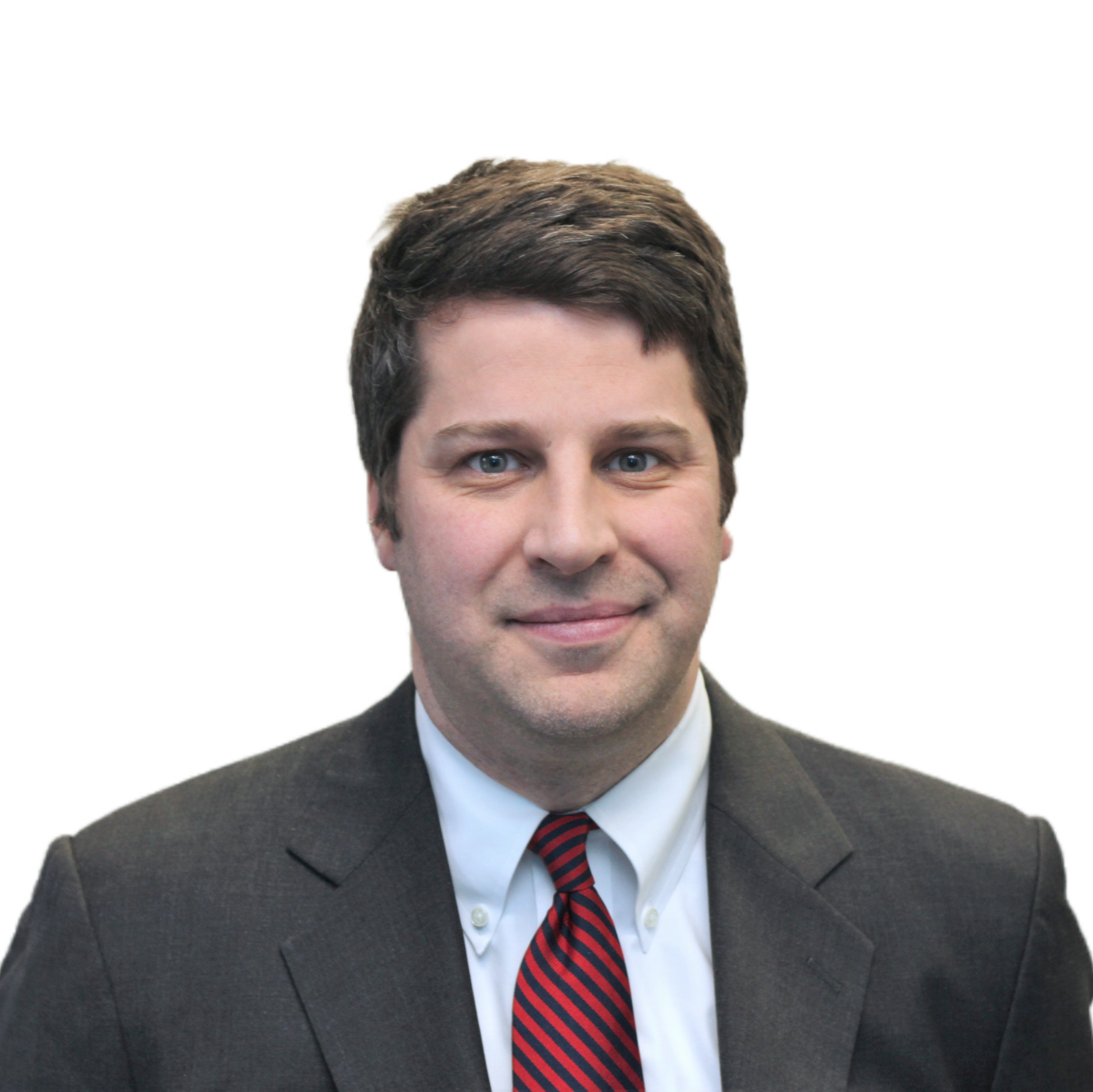 Sean Speer is currently Fellow in Residence and Prime Minister of Canada Fellow at the Public Policy Forum. He is also an assistant professor at the University of Toronto's Munk School of Global Affairs and Public Policy. He previously served as a senior economic adviser to former Prime Minister Stephen Harper.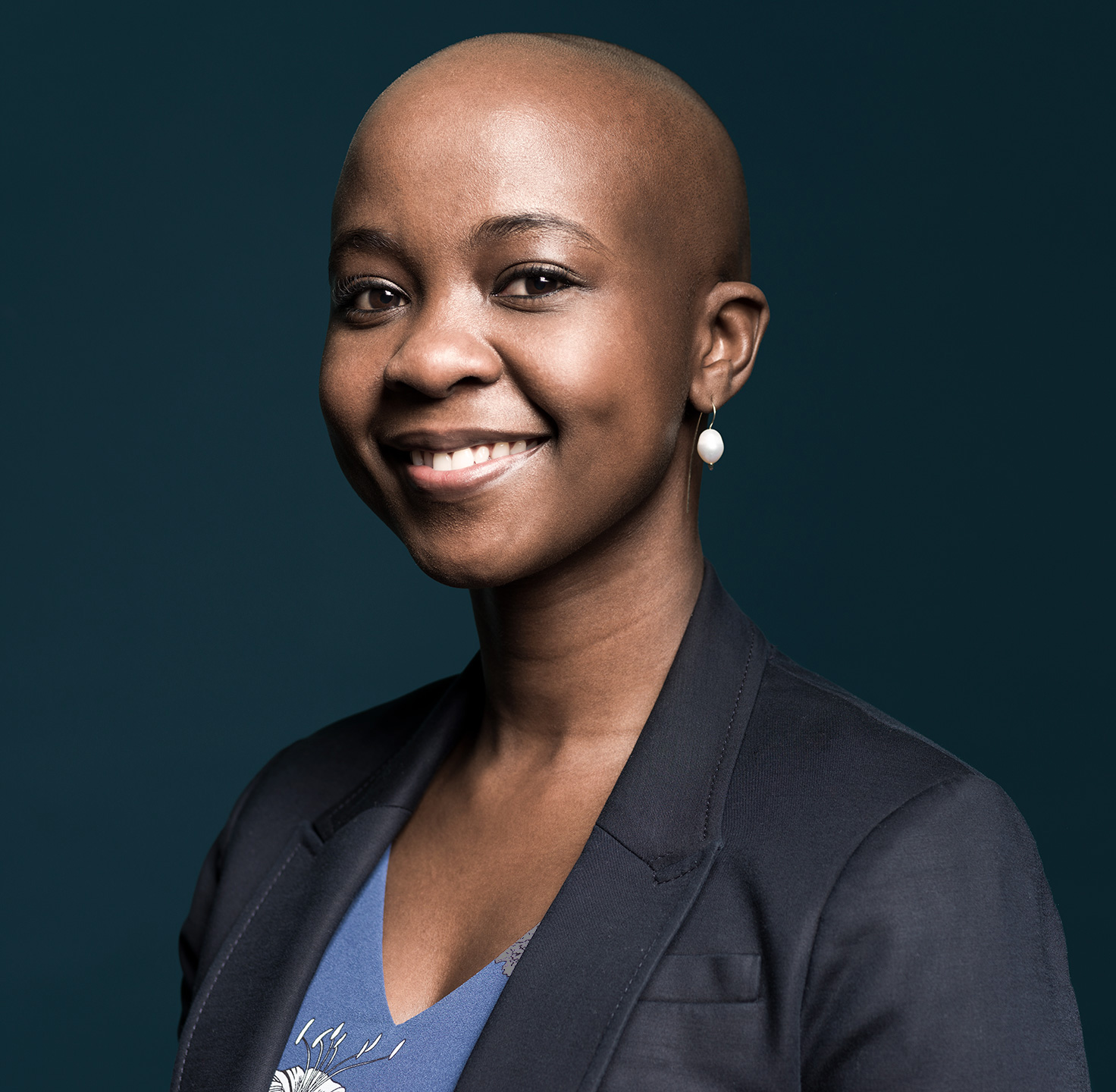 Shingai Manjengwa is the Chief Executive Officer of Fireside Analytics Inc., an ed-tech start-up that develops customized online and in-person professional development programs that teach digital and AI literacy, data science, data privacy, data visualization and computer programming. Clients include corporates, governments, non-profits, higher education institutions and high schools. Data science courses by Fireside Analytics have over 400,000 registered learners on platforms like IBM's CognitiveClass.ai and Coursera.
A data scientist by profession, Shingai is the Technical Education Specialist at the Vector Institute for AI in Toronto, Canada and she is also the founder of Fireside Analytics Academy, a registered private high school (BSID: 886528) that teaches high school students data science and offers the data science course curriculum to other high schools. Shingai's children's book, 'The Computer and the Cancelled Music Lessons' teaches data science to kids from ages 5 to 12.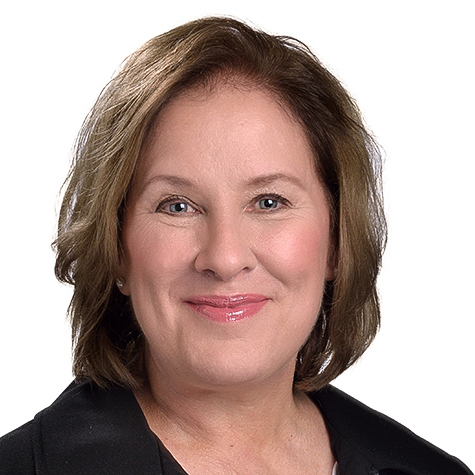 For the past 12+ years, Ilse Treurnicht has served as CEO of MaRS Discovery District, a leading innovation hub located in the heart of Toronto's Discovery District. She has overseen the development of the MaRS Centre, a 1.5-million-sq.-ft. facility providing specialized infrastructure to leading research groups, startups and young scaling firms, multinational businesses and investors – drawing 6,000 people from 150+ organizations to work there every day.
In addition, she has led the development of MaRS' broad suite of innovation programs and partnerships. MaRS supports innovators and entrepreneurs building high-impact growth businesses, providing connections to critical talent, capital and customer networks. In addition, MaRS works with partners to accelerate the adoption and diffusion of innovation in regulated sectors, with a special focus on modernizing procurement and regulations, liberating data, and developing new funding models.
Ilse joined MaRS in 2005 from her role as CEO of Primaxis Technology Ventures, a seed-stage venture fund. She has been a research scientist and entrepreneur, with senior roles in a number of emerging technology companies. She was Chair of the Canadian Task Force on Social Finance in 2010, served on the Government of Canada's Science, Technology and Innovation Council (STIC), and is a member of the Advisory Council on Economic Growth. She chairs the board of Triphase Accelerator Corporation, a cancer drug development firm, and serves on the boards of Cogniciti, a brain health company, and Canada's Public Policy Forum.
Ilse holds a DPhil in chemistry from Oxford University, which she attended as a Rhodes Scholar.
Day Two Speakers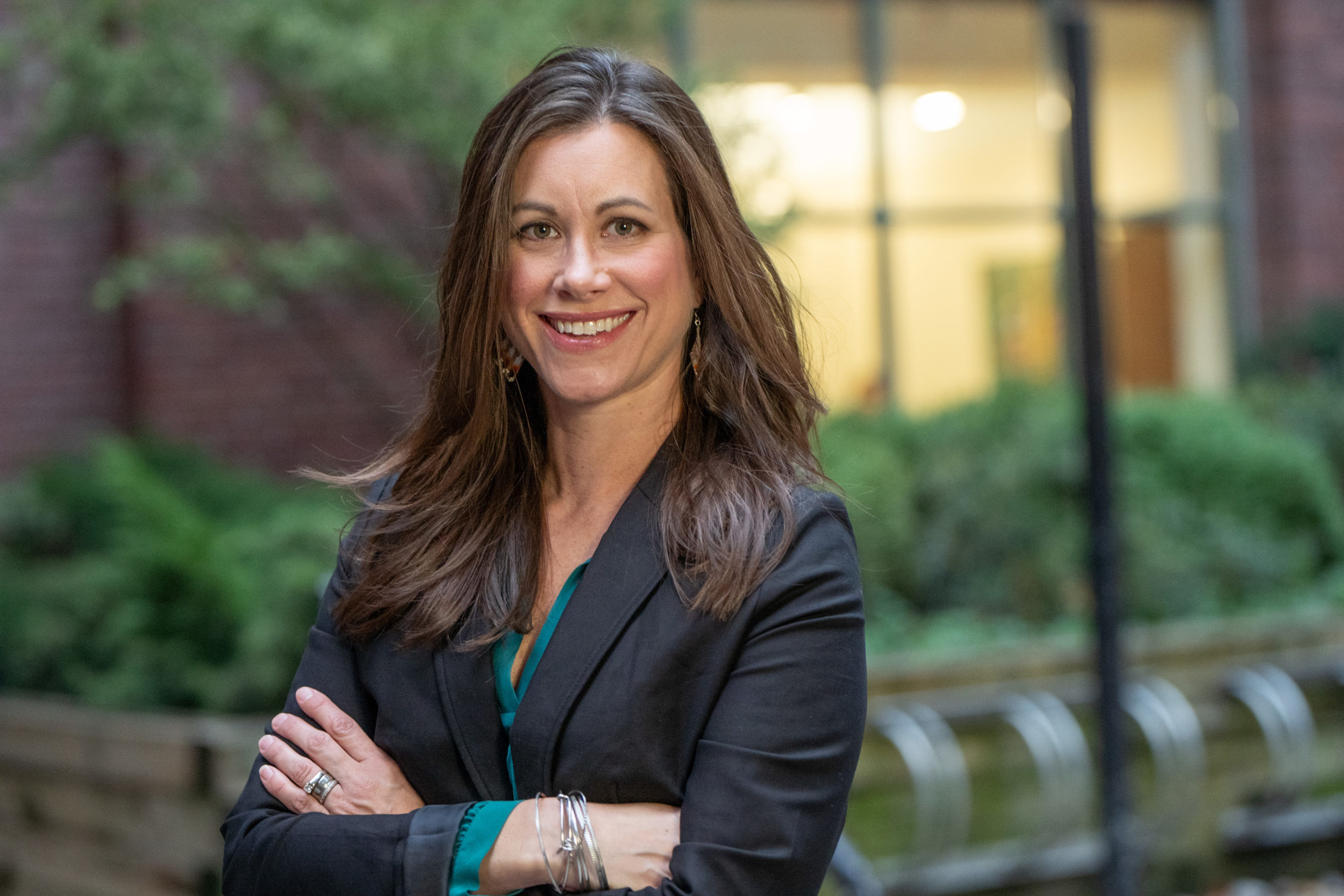 Tabatha is Anishinaabe and a proud member of Nipissing First Nation near North Bay, Ontario. She is currently the President & CEO of Canadian Council for Aboriginal Business (CCAB) working with Aboriginal and non-Aboriginal businesses to help strengthen a prosperous Indigenous economy and Canadian market. Also, a member of the Ontario Chamber of Commerce board, Tabatha is committed to working with members to improve business competitiveness across all industry sectors. Before joining CCAB, Tabatha led the First Nations and Métis Relations team at the IESO, Ontario's electricity system operator.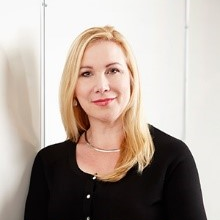 Dr. Wendy Cukier is a professor of Entrepreneurship and Strategy at the Ted Rogers School of Management and is one of Canada's thought leaders on disruptive technologies, future skills and inclusive innovation.
She is the Founder of Ryerson's Diversity Institute and leads a number of large partnership-based projects aimed at promoting diversity and inclusion in the workplace. She is leading, in collaboration with the Brookfield Institute and Ted Rogers School of Management, the newly-formed Women Entrepreneurship Knowledge Hub, funded by the Government of Canada which is focused on advancing an inclusive innovation system to increase and scale women-led enterprises.
She was an integral part of the bid for the new $365 million Ryerson-led Future Skills Centre, funded by the Government of Canada and is spearheading several research projects on behalf of FSC including the recent SkillsNext series with the Public Policy Forum.
During her tenure as Ryerson's VP of Research and Innovation she increased research funding by 60 percent over five years, and led in the creation of many large multi-stakeholder projects including the Incubate Innovate Network of Canada (I-INC) and the Ontario Centre for Workforce Innovation.
Wendy has won many awards for her work including the Harry Jerome Diversity Award, the Metropolis Research Award, the CATA Alliance Sara Kirke Award for Entrepreneurship and Innovation and 100 Most Powerful Women by WXN. More recently she was awarded the Women in Communications & Technology award for public service. She has been named a YWCA Woman of Distinction, a Woman of Influence and one of the "100 Alumni who shaped the Century" by the University of Toronto. Wendy holds a PhD, an MBA, an MA, and honorary doctorates from Laval and Concordia.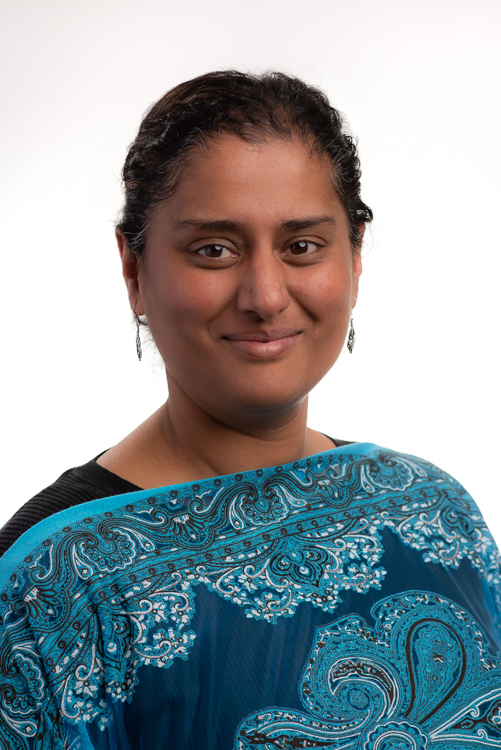 Rhonda Fernandes is the Executive Director of the Future Skills Office, Employment and Social Development Canada. Future Skills mobilizes action across sectors and stimulates transformative policy innovation to ensure that Canada's labour market and training systems remain "future-fit" and responsive to jobseekers', workers' and employers' changing needs.
Rhonda previously worked with the Office of Literacy and Essential Skills, Indian and Northern Affairs Canada, Indian Residential Schools Resolution Canada, the National Secretariat on Homelessness, and Canadian Heritage's Aboriginal Peoples and Human Rights Programs. A highlight of her public service career was partnering with the Truth and Reconciliation Commission to lead the 2008 National Benchmark Survey. The survey established a baseline measure of public awareness of the Indian Residential School system and its intergenerational impact on Indigenous communities to contribute to reconciliation efforts.
While living in Belfast, Northern Ireland, she worked with a social enterprise to create and launch a program that supported 30 community organizations to engage youth to lead the development of programming and solutions to their lived experiences of diverse forms of discrimination.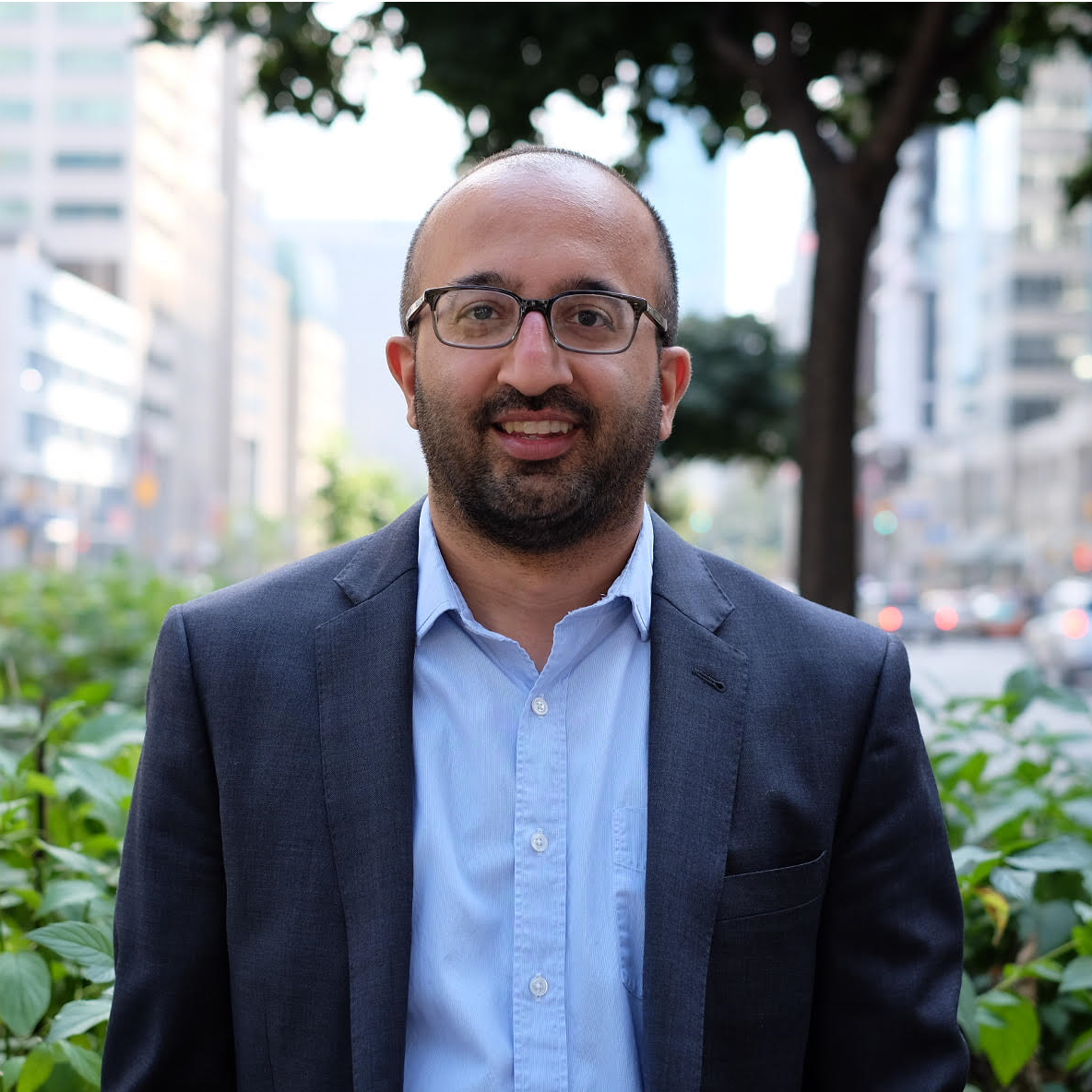 Sunil serves as a Fellow to the Public Policy Forum and the Brookfield Institute. From 2012 to 2019 he was Policy Director at the University of Toronto's Mowat Centre. In 2019, he was named Chair of the Expert Panel on Modern Labour Standards by the federal Minister of Labour. He has contributed expert commentary and advice to organizations and media outlets such as the G-20, World Economic Forum, Brookings Institution, Globe and Mail, Washington Post, Guardian and OECD. He holds degrees from LSE, Osgoode Hall Law School and the University of Western Ontario.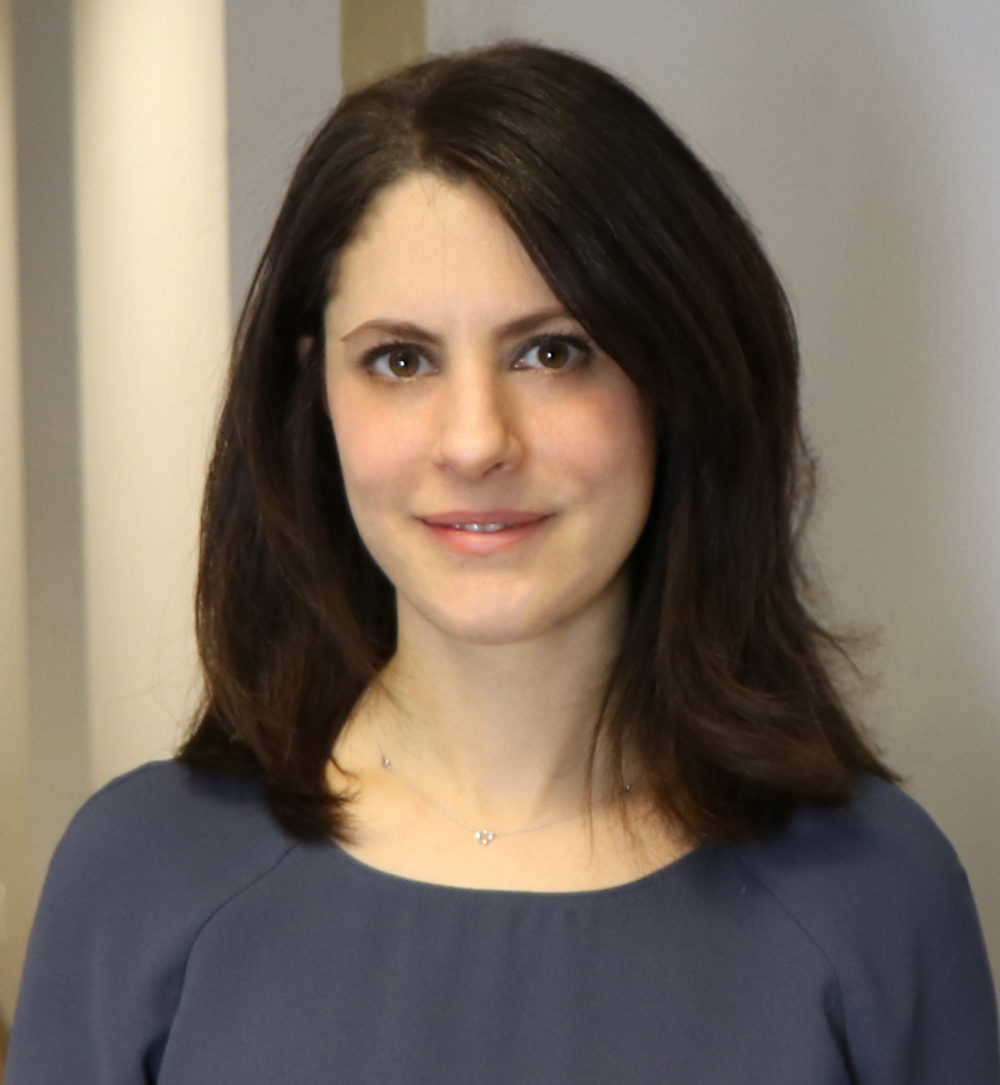 Carole is a partner and co-founder of INQ Data Law in Toronto, Canada, where her practice concentrates on privacy, cyber readiness, data governance and artificial intelligence. She regularly counsels clients on a wide range of matters related to privacy, data protection, data governance, ethical AI and risk management for AI adoption.
Carole plays an active role in shaping national data policy and standards. She is the co-chair of the data governance working group for the Data Governance Standardization Collaborative at the Standards Council of Canada. She is a member of the Taskforce on AI for Health at the Canadian Institute for Advanced Research and an advisor to the Law Commission of Ontario's working group on AI as well as the AI Impact Alliance. In 2018, Carole was appointed by the federal Minister of Innovation to be one of six Digital Leaders in the national data and digital transformation consultations. As a Digital Leader, she helped to inform the federal government's first national Digital Charter that was announced on May 21, 2019.
Carole is co-editing a book on AI and law that will be published by Thomson Reuters in 2020. She regularly speaks and writes on topics related to data law and artificial intelligence.
Jennifer Robson is an Associate Professor of Political Management at Carleton University where she teaches courses in Canadian public policy. Prior to joining Carleton, Jennifer worked in the voluntary sector and the Federal Government. She is the author of several studies on issues in Canadian social policy including parental leave, financial exclusion, household finances and social assistance policy.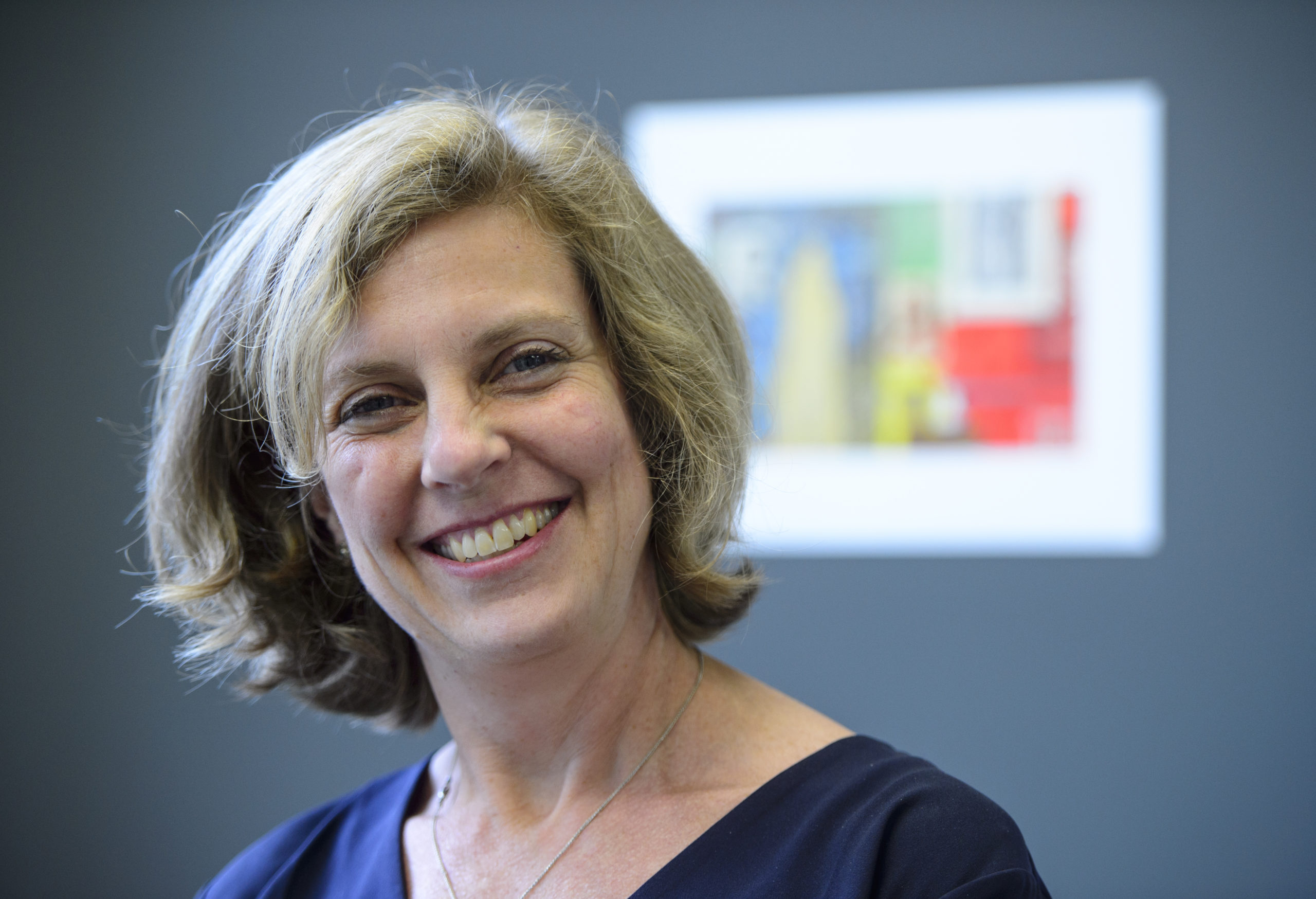 Heather Scoffield is the Ottawa bureau chief and economics columnist at the Toronto Star. Her writing focuses on political economy and its effect on people. Previously, she was Ottawa bureau chief for The Canadian Press, leading an award-winning team of 15 journalists focused on politics, public policy and the nation's capital. Over the course of her 27-year career in journalism, she has covered monetary and fiscal policy, economics, trade policy, social policy, aboriginal affairs, environment and energy, and several different political parties. Before joining CP in 2009, she spent 12 years at the Globe and Mail. She and her team won several National Newspaper Awards for their work, among other recognitions. Heather has a Master's degree in journalism from the University of Western Ontario and a BA in international relations from York University. She lives in Gatineau, QC.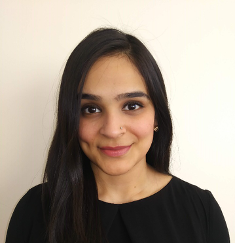 Garima Talwar Kapoor is the Director of Policy and Research with Maytree, a foundation committed to advancing solutions to poverty through a human rights approach. Prior to joining Maytree, Garima spent several years with the Ontario Public Service in progressively senior roles. Her work focused on understanding how changes in the labour market and economy impact population health and our social fabric, and helped develop policy initiatives that could help strengthen the income security system. Garima is driven by a passion to understand how civil society organizations, governments and private industry can work together to strengthen communities across Canada. Garima holds a Master of Public Health from the University of Toronto, and a Bachelor of Public Affairs and Policy Management from Carleton University.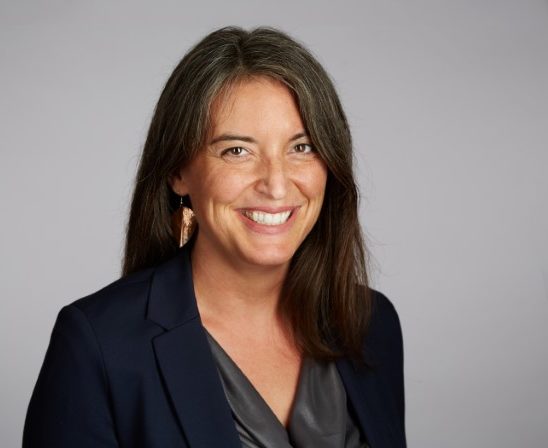 Kaylie Tiessen is an economist and policy analyst at Unifor where she focusses on issues relating to the future of work and macro economic policy. Prior to joining Unifor Kaylie held positions in sales, strategy and research. Kaylie applies her research efforts to questions related to social justice and inequality authoring papers relating to the future of work from the lens of workers and how to create and maintain decent work in Canada. Kaylie sits on the boards of Abundance Canada and Kindred Credit Union.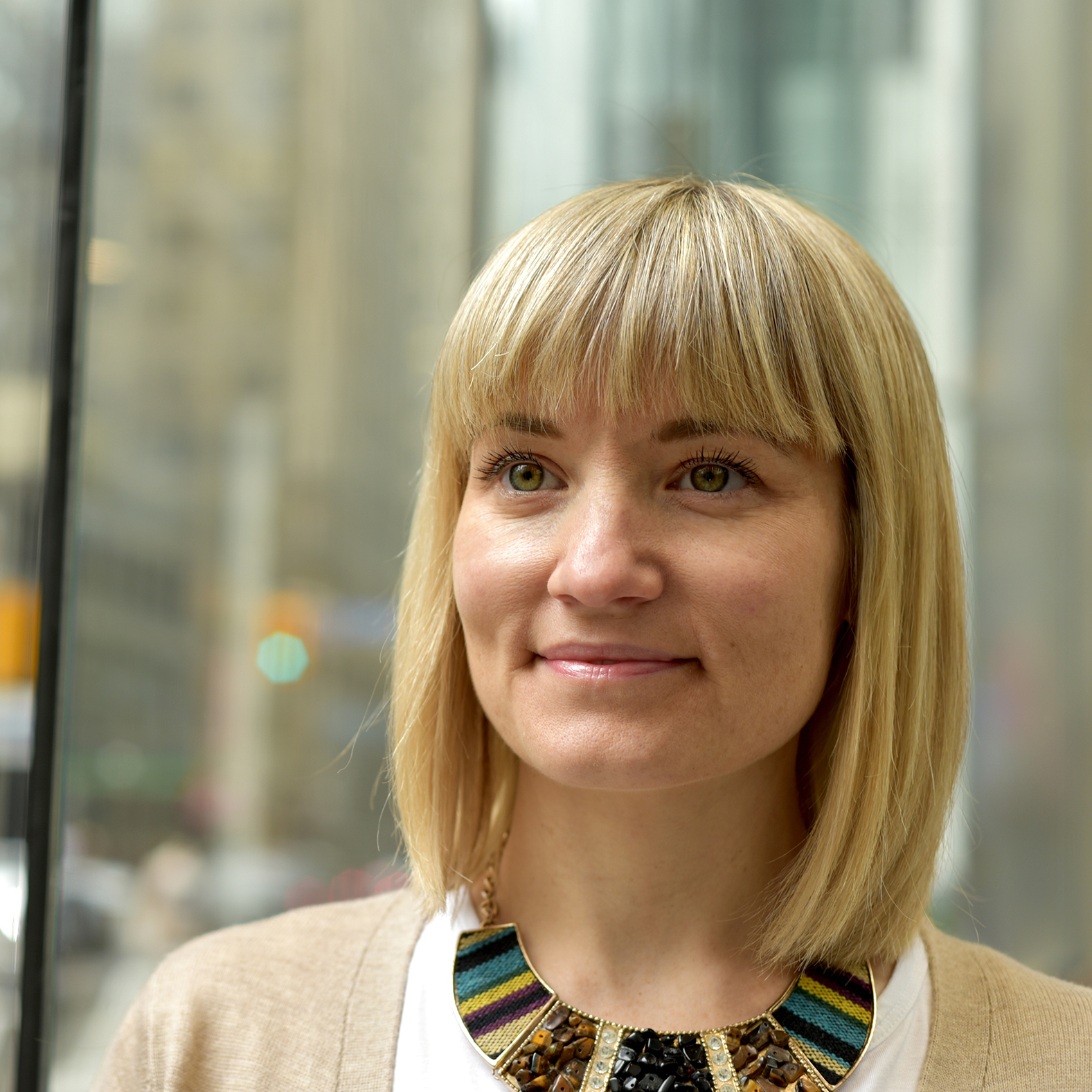 As a leader in design and research at Doblin Canada, Elle Ziegler leads public and private sector projects in research and insights development, capability-building, community engagement, and strategy. Her background in architecture and participatory methods has given her a unique understanding of how to apply a deep knowledge of human-centred design to a range of issues and industries. Elle believes researchers have a responsibility to acknowledge the politics of design and research, and to actively question, pivot, and reframe their approaches, in order to uncover meaningful data and begin to address complex systemic challenges.
Day Three Speakers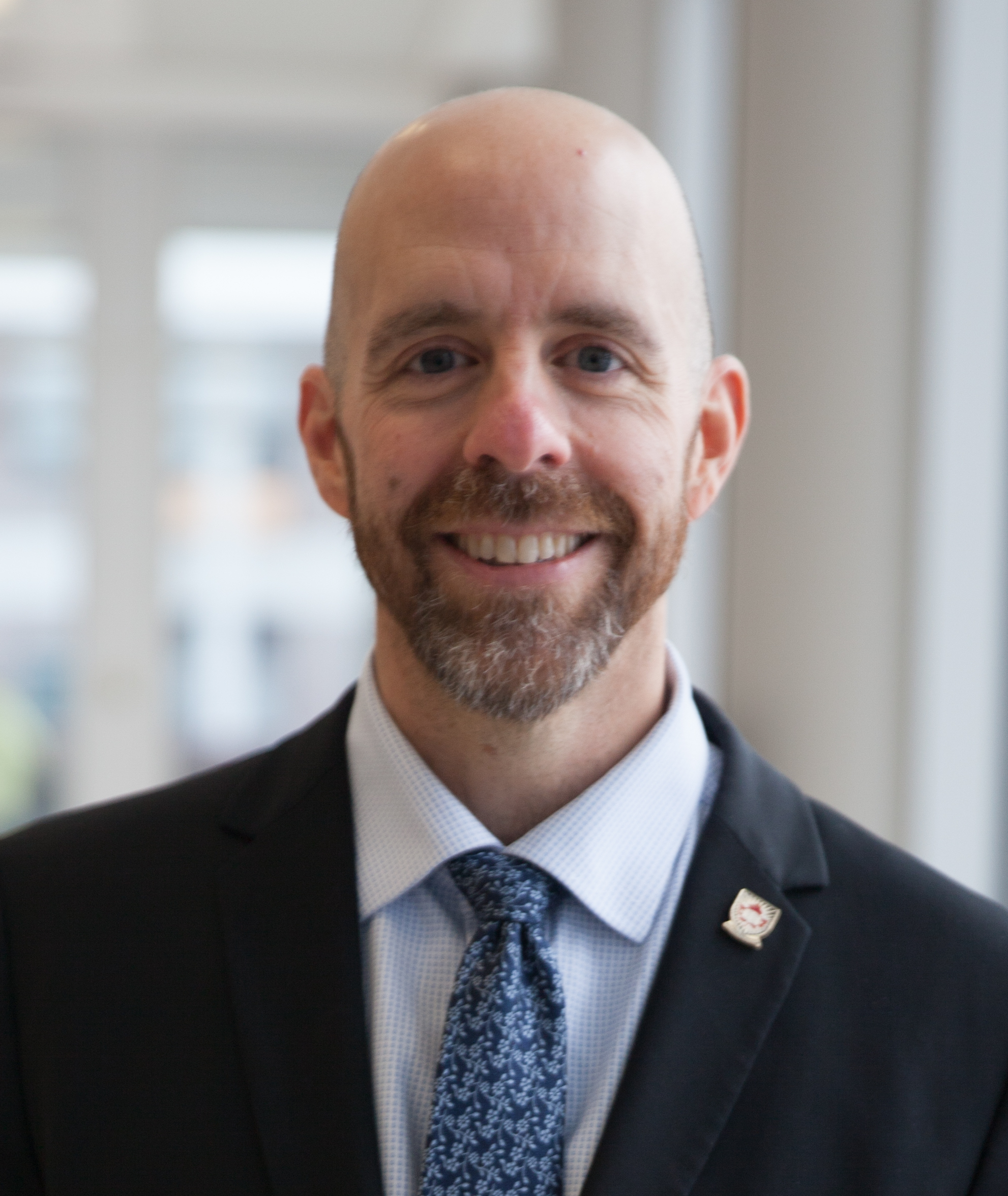 Dr. Benoit-Antoine Bacon started his five-year mandate as President and Vice-Chancellor of Carleton University on July 1, 2018. He previously served as Provost and Vice-Principal (Academic) at Queen's University, and Provost and Vice-President (Academic Affairs) at Concordia University in his hometown of Montreal. He holds a PhD in neuropsychology from the University of Montreal. His research in the field of cognitive neuroscience focuses on the links between brain activity and perception in the visual and auditory systems, as well as on multisensory integration.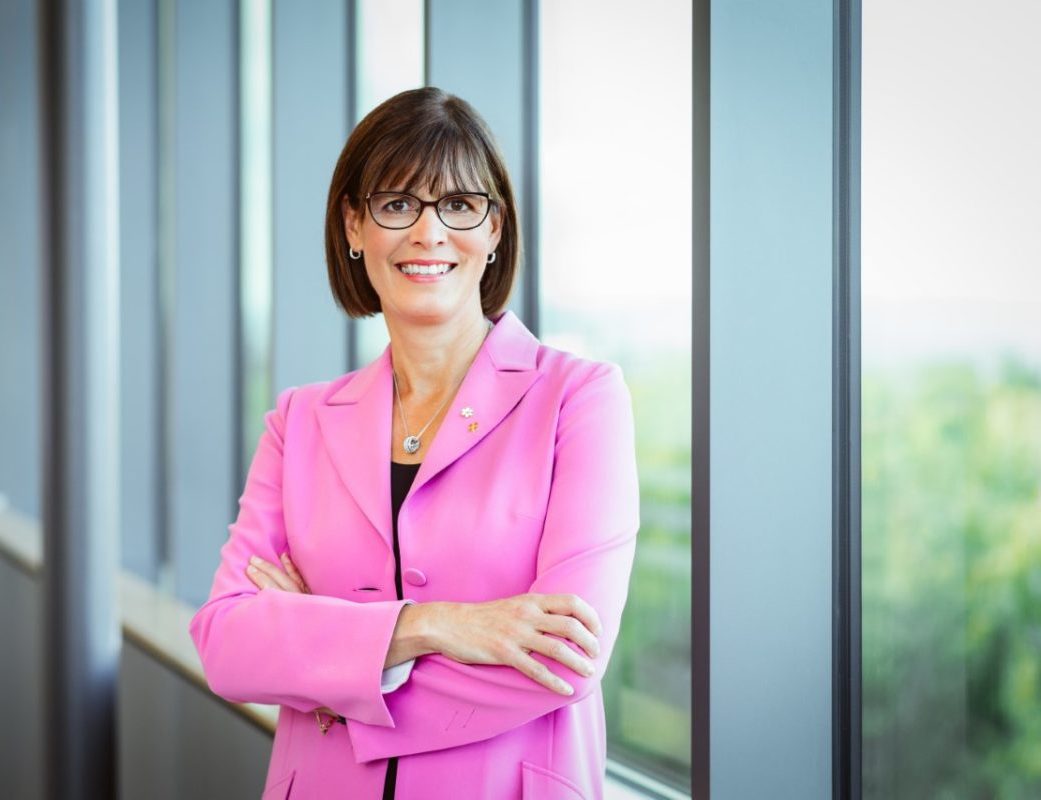 Sophie D'Amours was elected the 26th rector of Université Laval on April 26, 2017. She is the first woman to hold the position. Having served as a professor in Université Laval's Department of Mechanical Engineering since 1995 and as the University's vice-rector of research and innovation from 2012 to 2015, Sophie D'Amours has a wide range of experience in higher education,
research, and university management both at home and abroad. She holds a bachelor's degree in mechanical engineering and a master's degree in business administration from Université Laval as well as a doctorate in engineering mathematics from École Polytechnique de Montréal. Her research focuses on business engineering, logistics and value chain management, and decision-making processes.
Sophie D'Amours is particularly proud of Université Laval's impact in responding to societal challenges and improving population well-being. She is committed to furthering that contribution by supporting innovation in higher education, fostering research partnerships, and increasing
Université Laval's presence in the community and on the world stage. Under the leadership of the
management team, Université Laval has developed and implemented a bold strategic plan that mobilizes the entire University community.
Committed and driven, Sophie D'Amours places a premium on teamwork, efficiency, and network collaboration. In addition to her university duties, she has chaired the board of Centre de recherche industrielle du Québec since 2010, was appointed vice-chair of the board of Universities Canada in October 2018, and sits on the board of the International Development Research Centre. She has also taught as a visiting professor in numerous countries and held for 14 years a Canada research chair. Sophie D'Amours is a Fellow of the Canadian Academy of Engineering and was recently named an International Fellow of the Royal Swedish Academy of Agriculture and Forestry. With colleagues, she received the prestigious Brockhouse Canada Prize.
She was also awarded the Prix Henri-Gustave-Joly-de-Lotbinière by Ordre des ingénieurs forestiers du Québec for her exceptional contribution to Québec's forest industry. Sophie
D'Amours is an Officer of the Order of Canada, one of the country's highest civilian honours. She
volunteers for a number of causes and is currently co-president of United Way's 2019 campaign for the Greater Québec City area.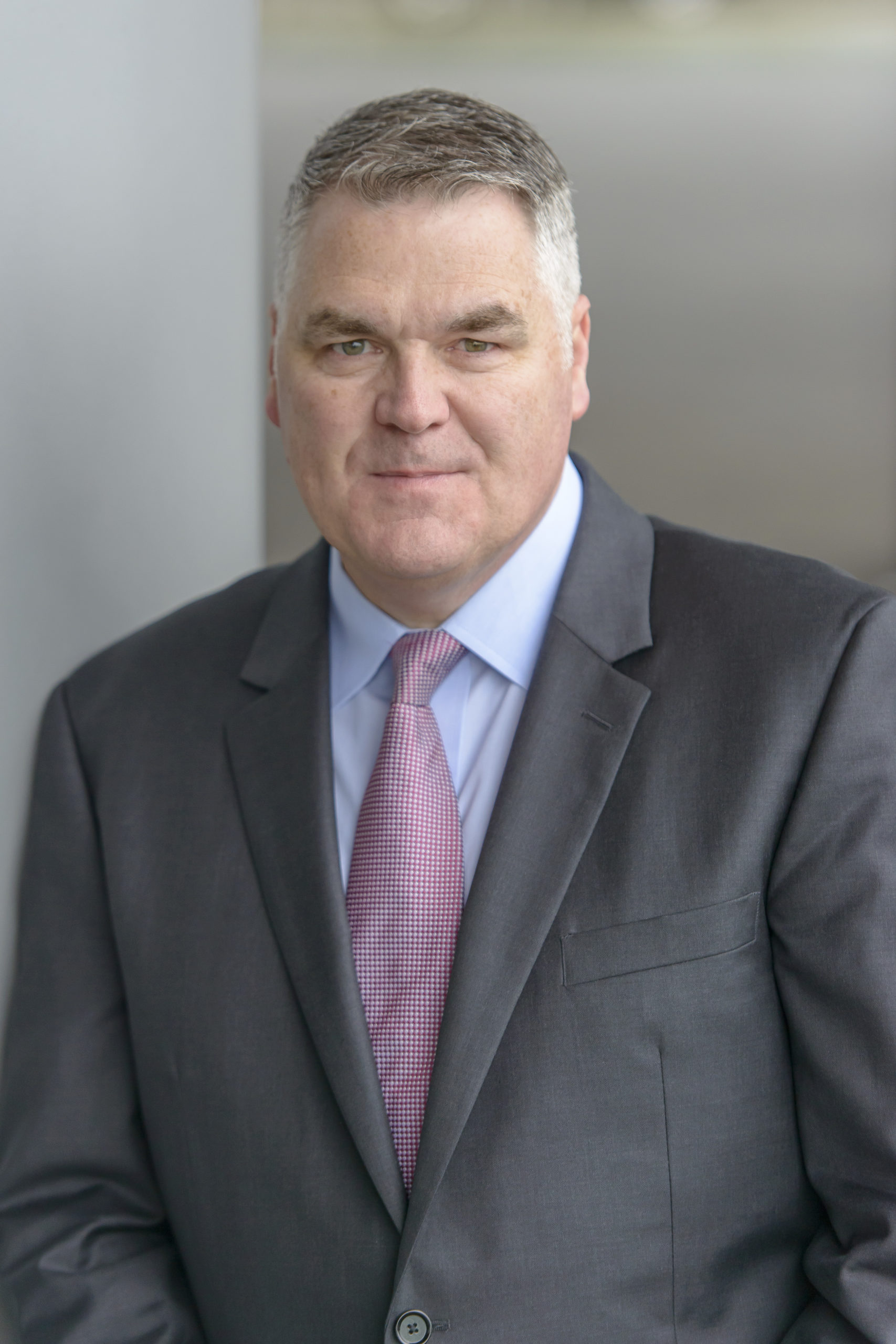 Greg D'Avignon is the President and CEO of the Business Council of B.C., a 250-member driven policy and advocacy organization comprised of the province's largest and leading businesses in every sector of the provincial economy and B.C.'s post-secondary institutions. Collectively BCBC members employ 25 percent of the province's labour force.
A fourth generation British Columbian, Greg has held senior private and public sectors leadership positions over the last 25 years, including serving the Prime Minister of Canada.
He is a frequent contributor, commentator and facilitator on business and public policy issues related to growing the economy and prosperity of British Columbia and the country.
Greg has had the privilege to serve the community currently as member of the Board of the YMCA of Greater Vancouver, Co-Chair of the YMCA What Really Matters Capital Campaign, and a Board member of the Premier's COVID Recovery Taskforce and the Indigenous Business Investment Council, as well as serving on two private sector Boards. He is the past-Chair of the BC Cancer Foundation and former Chair of the Canadian Breast Cancer Foundation.
Greg is a recipient of the Queen's Diamond Jubilee Medal and has been named one of Vancouver's Power 50 list of influencers.
Graham Flack became Deputy Minister of Employment and Social Development Canada in October of 2018.
He began his career in the Privy Council Office and worked on the Quebec referendum campaign, the Quebec Secession Reference and Clarity Act. Following 9/11 he became Director of Operations and led work on the Canada-US Smart Borders Declaration as well as Canada's first National Security Policy.
He held senior executive roles at Natural Resources Canada and the Department of Finance where he was Assistant Deputy Minister, International Trade and Finance and worked on the G7 and G20 response to the worst economic crisis since the Great Depression.
From 2010-2013 he was Associate Deputy Minister then Acting Deputy Minister at Public Safety Canada. From 2013-14 he was Deputy Secretary to the Cabinet at the Privy Council Office. From 2014-18 he was Deputy Minister of Canadian Heritage.
Graham is the founding chair of the Deputy Minister Committee on Innovation and Deputy Minister Champion for Dalhousie University.
He received degrees in political science and economics from Dalhousie and Oxford University where he was a Rhodes Scholar. He is a former law clerk of the Supreme Court of Canada and graduated with an LL.B. from Dalhousie University and an LL.M from Harvard University.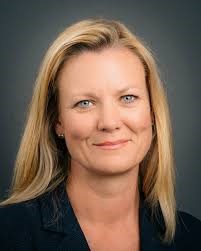 Kim has extensive experience in senior public sector management in a career spanning 20 years. She served in the most senior public service position in the BC provincial government as Deputy Minister to the Premier, Cabinet Secretary and Head of the British Columbia Public Service, responsible for oversight of all aspects of government policy and operations. As the Head of the Public Service, she oversaw the largest workforce in British Columbia at 28,000. The BC Public Service is consistently recognized as a top employer in Canada and British Columbia and has won recognition for innovation in public sector workplace practices.
From 2015 to 2016 she served as the Deputy Minister of Finance and Secretary to Treasury Board delivering a 4th in a row balanced budget, a $12B three-year capital program and a steady economic growth forecast earning the Province a continued Triple-A credit rating. As an executive in other senior leadership positions, she was consistently recognized for meeting challenging budgets and targets and viewed as a key advisor on complex policy issues.
Since leaving government in 2017, Kim has been an independent consultant focused on advising the business community on public policy matters. She was a member of the independent MacKinnon Panel in Alberta in 2019 advising the Kenney government on Alberta finances.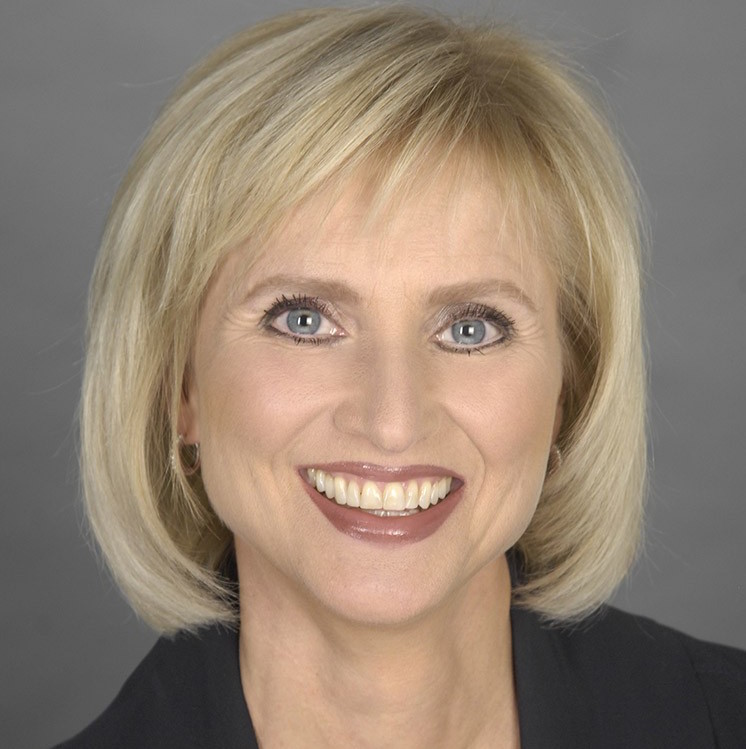 Québec Managing Partner for Ernst & Young Canada, Anne-Marie Hubert provides board members and senior management teams with strategic advice on governance, performance and risk management.
Focused on opportunity and results, she leverages the knowledge, experience and talent of key individuals from client teams and the global Firm to drive change. She has a track record of helping clients successfully re-think business models to create more solid foundations for growth and long-term competitive advantage, while managing the risk of not attaining results.
Ms. Hubert is well known for her positive outlook and ability to bring people from diverse backgrounds together to achieve common goals. For over 20 years, her primary objective has been attracting, developing and helping the best people achieve their full potential.
A member of the Ernst & Young Global Advisory Council from 2007 to 2009 and Ernst & Young Canada's Executive Committee since 2009, Ms. Hubert has established a reputation for challenging the status quo to make it easier for all our people to offer quality service and positively impact our economy and our communities. She serves on the boards of the Fédération des chambres de commerce du Québec (FCCQ), the Public Affairs Committee of the Canadian Institute of Chartered Accountants and the Ordre des comptables agréés du Québec.
She was recognized in 2009 and 2010 as one of Canada's 100 Top Most Powerful Women and was named as a Member of the Order of Canada in 2017.
She joined the PPF board in 2009 and became chair in 2015.
Peter Loewen is a Professor in the Munk School of Global Affairs & Public Policy and the Department of Political Science at the University of Toronto. He is interested in how politicians can make better decisions, in how citizens can make better choices, and how governments can address the disruption of technology and harness its opportunities.
He has published in leading journals of political science, economics, psychology, biology, and general science, as well as popular press work in the Washington Post, San Francisco Chronicle, Globe and Mail, National Post, and Ottawa Citizen. His research has been funded by SSHRC, the European Research Council, the Government of Ontario, and other organizations. He regularly engages in public debate and acts as a consultant to several public and private organizations.
Previously, he served as the Director of the School of Public Policy & Governance and the Centre for the Study of the United States at the Munk School of Global Affairs. He was previously a fellow at the Center for Advanced Study in the Behavioral Sciences at Stanford University and has held visiting positions at Princeton University and the University of Melbourne.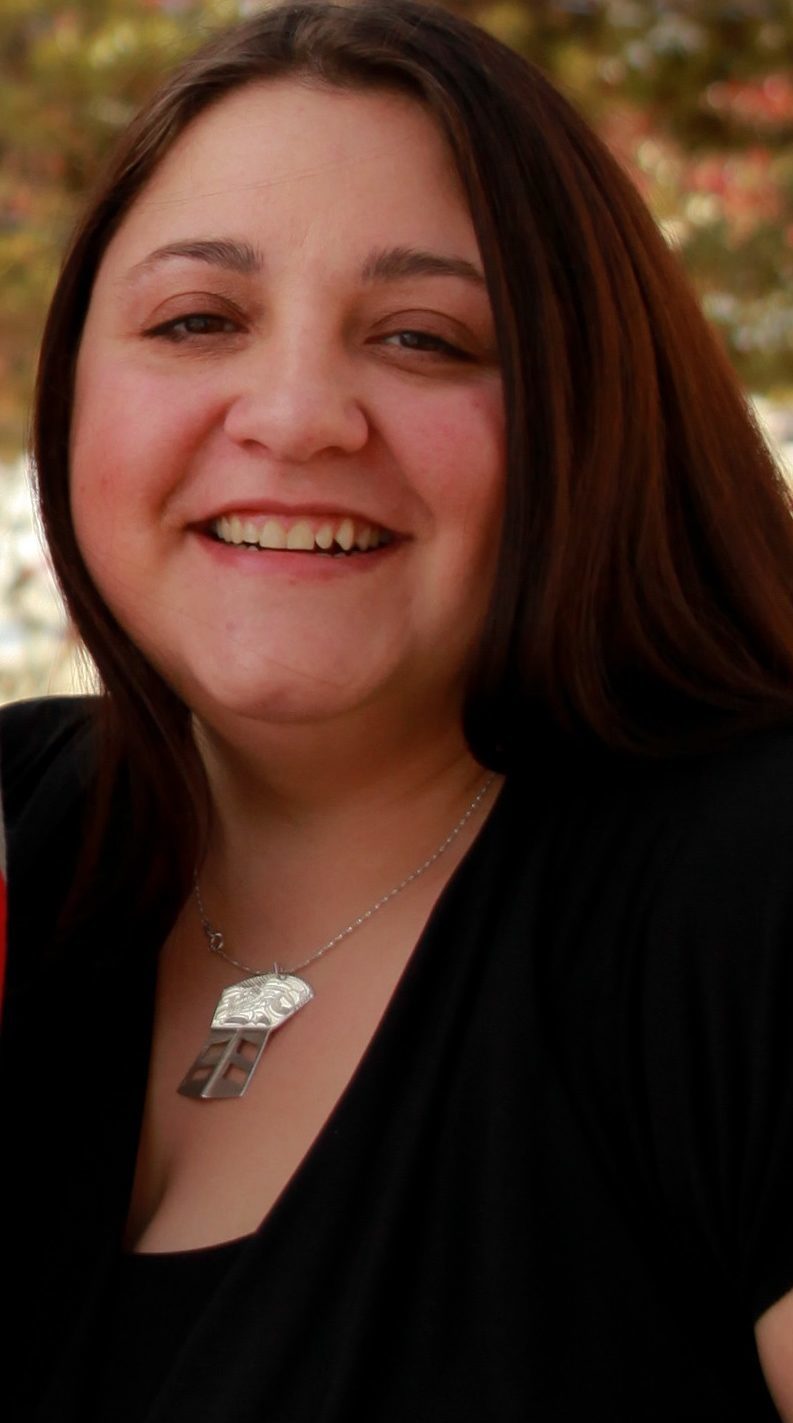 Tosh Southwick, belongs to the wolf moiety and is a Citizen of Kluane First Nation. She grew up in a small northern community and is the mother to three children and the auntie to many more. She is the Associate Vice President of Indigenous Engagement and Reconciliation at Yukon College where she oversees the First Nations initiatives (FNI) office. The FNI office is tasked with integrating an understanding of First Nations and with ensuring that Yukon College is meeting the education and training needs of the 14 Yukon First Nations. Tosh is the senior lead in advancing the reconciliation journey at Yukon College forward. Prior to joining Yukon College Tosh has worked in Governance, Education, Human Resources and Health for various First Nation Governments and organizations. She has also served as youth councilor and Deputy Chief for her First Nation. She currently sits as a board member on the Training Policy Committee. Tosh acquired her B.A. with honors in Psychology from the University of Victoria and recently completed a Master's in Education with the University of British Columbia.
Agenda
Agenda - Turning Point 2020: When the Future of Work Became the Present
June 16
1:30 p.m. - 2:30 p.m.
PART 1: WORK IN CANADA – WHAT JUST HAPPENED?
Opening Remarks (1:30-1:40 p.m.)
Introduction (1:40-1:50 p.m.)
Session 1: Did the Future of Work arrive Early? (1:50-2:30 p.m.)
Session 2: Race and the Future of Work (2:30-3:00 p.m.)
---
June 17
1:30 p.m. - 3:15 p.m.
PART 2: UNEQUAL IMPACTS: DID BAD JUST GET WORSE?
Session 1: Access to Work Now: What are the Barriers, What are the Solutions? (1:30-2:30 p.m.)
Session 2: Can Gig Work be Good Work in Post-Pandemic Canada? (2:30-3:15 p.m.)
---
June 18
1:30 p.m. - 3:15 p.m.
PART 3: IS THERE A BRIGHT SIDE?
Session 1: Building Better Economies: Looking for Resilience Across Canada (1:30-2:00 p.m.)
Session 2: Post-Secondary, Post-Pandemic: Learning for the Future. (2:00-2:45 p.m.)
Session 3: COVID-19 and the Canadian Workforce: Addressing a Crisis and Shaping the Future. (2:45-3:35 p.m.)
Closing remarks (3:35-3:45 p.m.)
---
4:00 p.m. - 4:40 p.m.
VIRTUAL COFFEE HOUR
Think of it as your chance to have that typical conference "hallway run-in" with your next impactful connection. Join PPF, conference speakers and fellow attendees for a facilitated virtual networking hour on the last day of the conference. Our host Brian Bohunicky will guide you to randomized breakouT "rooms" to make new connections and enjoy conversations driven by your interests.
---
Sponsors
Thank you to our supporting sponsors
For more information, please contact Heba Elhalees, Event Coordinator, at HElhalees@ppforum.ca