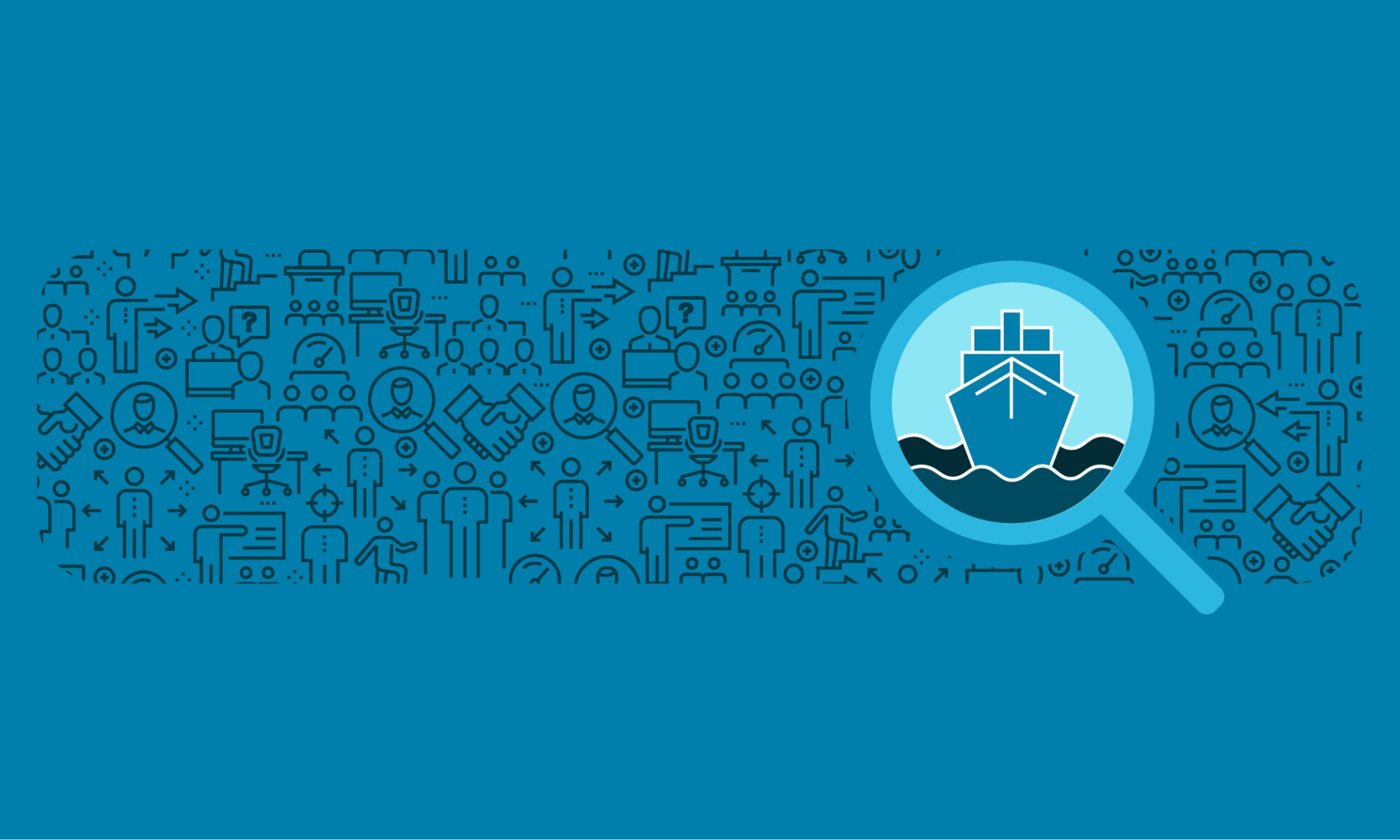 Article
Surviving Disruption in the Shipbuilding Industry
Issues in Action | Brave New Work
Irving Shipbuilding Inc. found itself in the middle of a rapidly changing shipping industry, and had to adapt to the evolving requirements of talent and infrastructure. Their grow-at-home approach may be the one to adopt in other disrupted sectors too. Read this case study by Sherry Scully on managing transformation in a disrupted sector – all for PPF's Brave New Work project on the future of work.
Issues in Action
This case study illustrates the topics in Dr. Lori Turnbull's report on Managing Transformation in Disrupted Sectors.
Driving along Halifax's Bedford Highway in August 2011, the views of a busy harbour were dominated by banners and bold fonts announcing "Ships Start Here." So ubiquitous were the banners, they could be found on front lawns, store windows and even papering the walls of the city's prolific pubs. The Ships Start Here campaign was initiated by the provincial government, the slogan a not-so-subtle reminder to Ottawa of Nova Scotia's long shipbuilding heritage. Its purpose was two-fold: to be top of mind as the federal government contemplated which shipyards would be awarded multi-billion-dollar contracts to renew Canada's navy fleet; and to whip up support from dubious locals with the promise of a "boom" to supplant a 20-plus-year bust in the federal shipbuilding program.
And that support was very much needed, because dragging the dead weight of a legacy of starts and stops had depleted workforce confidence in the industry's future, meaning it would take a lot of banners and posters to coax a flame of hope again. 
Three years later, in 2014, the National Shipbuilding Strategy was launched, providing a financial catalyst to breathe new life into a sluggish national marine industry. While the shipbuilding industry was poised as the epicentre of this new initiative, the ripples of this tossed federal stone were expected to touch other marine sectors that operate along its supply chain and across the broad industry, a strategy that is expressed in the regional vernacular "a rising tide lifts all boats." A sound strategy, but for one important variable.
The last cycle of starts and stops had scattered the labour market, leaving yawning gaps in capability, experience and capacity, as well as filigreed succession plans with significant interruptions between their most and least experienced talent.
In the lull, not only had the most skilled and experienced workers been drawn away to more stable industries, but the gaps in projects restricted the natural transfer of knowledge. Indeed, much of the workforce that queued up for early recruitment fairs were either new and inexperienced, or possessed skills and knowledge that were dated or too‐long idle. 
Irving Shipbuilding Inc. (ISI) found itself in a catch-22, where it needed to invest in infrastructure, innovation and workforce development to attract talent back to the industry, and, at the same time, needed the return of talent to justify these investments. The hope was that the promise of a 30-year contract would rebuild confidence in the sustainability and predictability of the industry and draw key talent back home. But the challenges facing Irving's recruitment teams at the beginning of this program would exceed the banalities of "find 'em, train 'em, keep 'em."  For this was an industry undergoing transformation, with multiple triggers of disruption. 
While Canada's frigate program snoozed through the turn of the century, ship designs and shipyards around the world evolved and modernized, begetting highly technologically intensive manufacturing facilities that incorporated robotics, artificial intelligence and additive manufacturing. This, in turn, spawned a new type of worker whose skillsets now emphasized brain over brawn. The emphasis on cognitive, technological and collaborative problem-solving skills among yard workers also upended the skill/experience equation, with many newer workers possessing more ability, or inclination, than their tenured counterparts. This presented a fundamental shift in the mentor/subordinate relationship that characterized most workforces in the industry. At the same time, there was a growing chorus calling for inclusion of under-represented workers. Here was disruption that covered what was made, how the work was done, the skills that were needed, who was doing the work, how the knowledge was transferred to newer (and older) workers and, critically, the workplace culture at the heart of it all. It is common for an organization to tackle one area of change at a time, but ISI found itself stretching to co-ordinate all these massive transformations at once. Very little was as it had been the last go-around, and it was on industry's shoulders to hustle to adapt.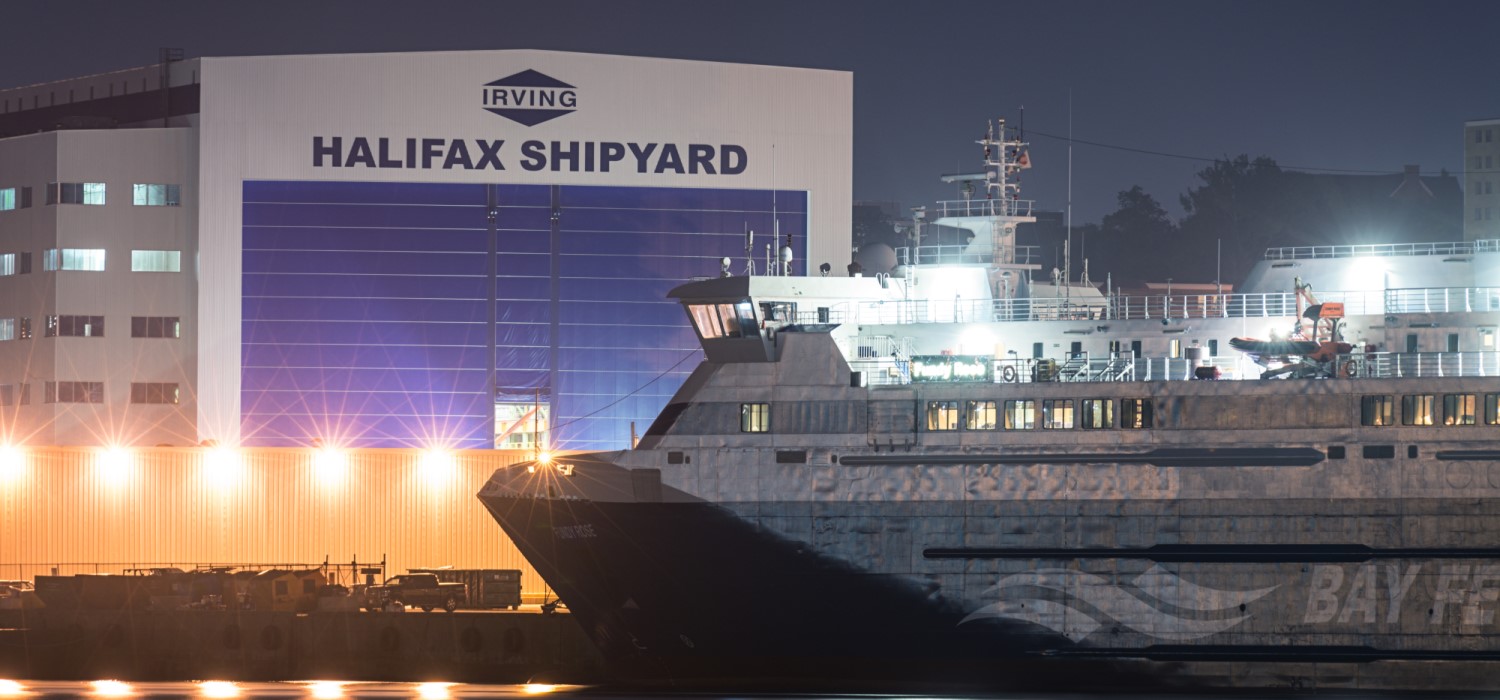 While ISI directed hundreds of millions of dollars into upgrading and modernizing its shipyard, its talent team went to work understanding the higher minimum requirements needed for new recruits. A report by The Conference Board of Canada confirmed that between 2016 and 2024, Ships for Canada at Halifax Shipyard would generate 8,200 jobs across the country, with 3,500 jobs in Nova Scotia. With thousands of positions open to recruitment, and a 30-year runway for careers, the unprecedented opportunity to revitalize the workforce in every way became unmistakable. And this meant opening the doors to a broader mix of talent than the homogenous hires that had dominated the yard since the first hull took shape. Management of this new, diverse workforce required a more complex and nuanced combination of technical and interpersonal skills from leaders and supervisors, competencies that can be in short supply in an environment where tenure has always trumped mentoring skill.
What was evident early on was the requirement for more complex and broader skillsets at all workforce levels. This insight was followed by the bleak realization that current post-secondary programs serving the industry were falling short on delivering these evolved skills and competencies. 
In addition to consultations with other post-secondary institutions and private training providers, ISI worked with Nova Scotia Community College (NSCC) to carve out updated apprenticeship, technician and technologist programs. Newcomers were partnered with mentors with relevant skills — initially recruiting much of this experienced, senior talent internationally to prompt the critical knowledge transfer needed to buttress the workforce. At the same time, the Irving Shipbuilding Centre of Excellence was established at NSCC. A fully Irving-funded initiative with a flagship bespoke program called Pathways to Shipbuilding, this program employed a cohort model designed to offer a point of entry for under-represented groups into shipbuilding careers. NSCC president Don Bureaux commented: "The college is very proud of the Irving Centre of Excellence Pathways to Shipbuilding Program that has prepared historically under-represented groups to work in key marine trades. The success of these pathway programs and bursaries has been thanks to positive partnerships with community, government, unions and the sector, and has resulted in a very high rate of employment." This pride was not unwarranted, for in 2019, the program won the CICan National Program Excellence Gold Medal for best academic training program in Canada. 
With a skilled trades focus (for example, metal trades, iron work, welding, pipe fitting), and all-female, Indigenous and African Nova Scotian cohorts, this program has celebrated a post-graduation hiring rate of 89 percent, and a 95-percent retention rate in the workforce. According to welder apprentice Ruquaiyah Abduh-Allah, this program offered not just access to the industry, but cultivated a sense of the possibilities for others, commenting: 
"It's important to me that I had the opportunity to join the Pathways program and that I am on my way to being successful in my career. It's important for programs like this one to happen so that more people from Black communities will see the possibility of working at Halifax Shipyard." 
Now, with production well underway, ISI is focusing on developing domestic talent pipelines. According to ISI's director of industrial participation, Aaron Plamondon, "as a strategy to achieve its business objectives, ISI continues to pursue a grow-at-home approach to develop and grow its workforce from 1,200 to 2,800 employees over an eight-year period. The grow-at-home strategy involves working with NSCC and local universities to develop the next generation of shipbuilders. The (Irving) Centre of Excellence is a key component of this strategy and is intended to provide equitable access to opportunities, programs and training for Nova Scotians to effectively work in the marine industry." In retrospect, the complexities of disruption became the saving grace for revitalizing Irving's workforce, and would ultimately change the narrative of the industry's place in the booming blue economy. This successful collaboration can stand as a model for industries looking for ways of navigating a business cycle of boom-and-bust. 
---
Thank you to our partners
Thank you to our lead sponsor

Thank you to our partners