Careers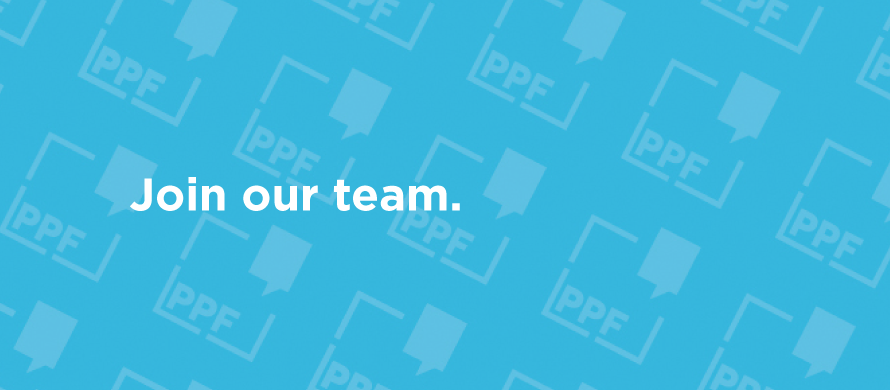 Work with us
PPF is a vibrant organization that fosters innovative thinking and a passion for public policy. We are always interested in hearing from talented people who want to join the team. PPF provides equal opportunity to all employees and applicants without regard to age, ancestry, race, citizenship, ethnic origin, place of origin, creed, disability, family status, marital status, gender identity, gender expression, record of offences, sex, and/or sexual orientation.
The Public Policy Forum is seeking an exceptional program coordinator to help build its new learning portfolio in support of the organization's mission and mandate to build better governments in our country. Reporting to Executive Director of the Action Canada Fellowship and the PPF Academy, you will support the development and delivery of high quality learning offerings, including the flagship Action Canada Fellowship Program.
We are seeking a dynamic Finance Associate to join our finance team. The Associate will report to the Senior Finance Associate/Finance Manager, and directly support stakeholders across the organization. The position is located in Ottawa and offers flexible hybrid or remote working arrangements, best-in-class benefits and RRSP matching. The successful candidate will have experience in project-based organizations and supporting project leads with respective budgets and forecasts. The candidate will be an excel wizard with exceptional attention to detail and a keen interest in analysis.