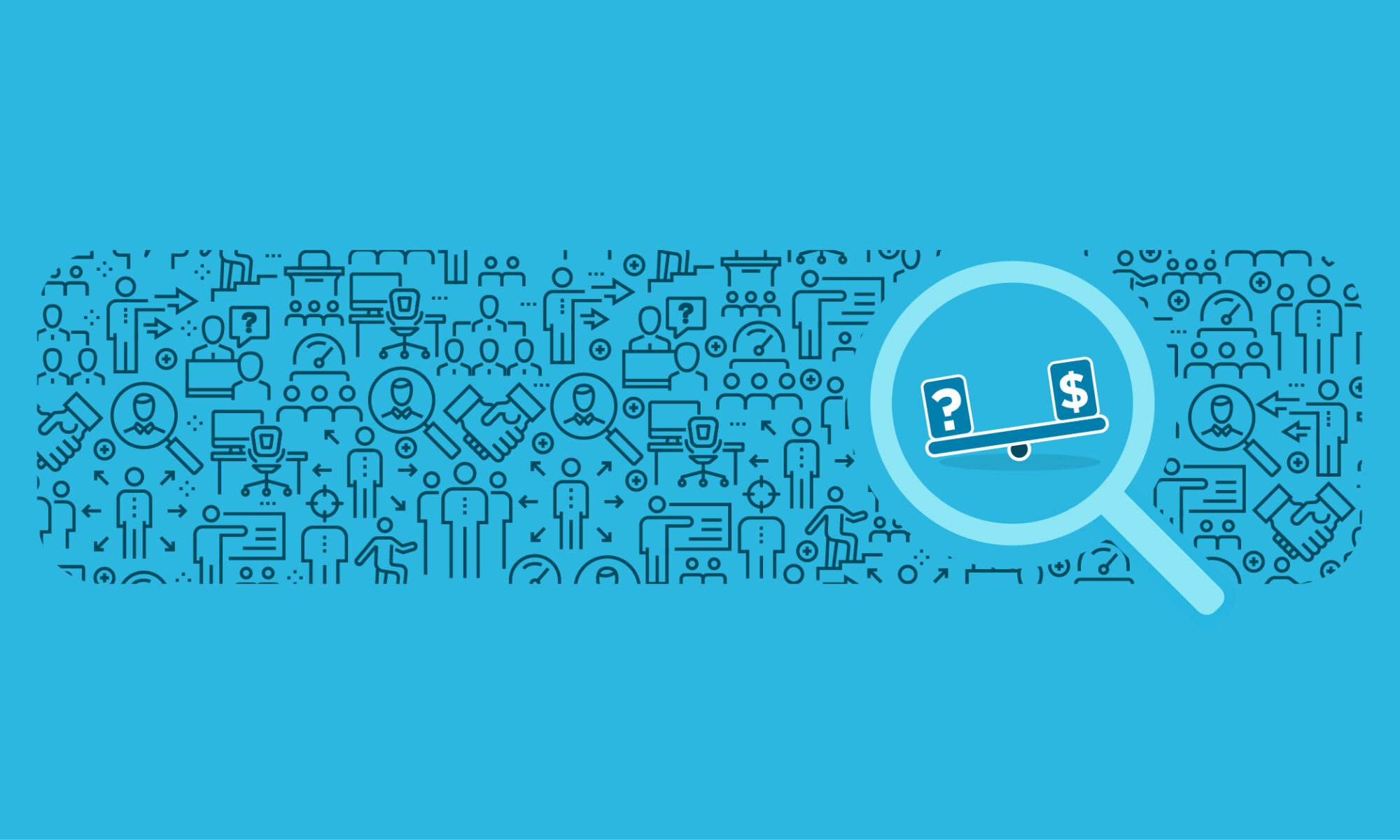 Article
"It's possible to make every job a good job, we just decide not to": Lessons from the film industry for the gig economy
Issues in Action | Brave New Work
Millions of modest-income earners in Canada are precariously employed. The pandemic has created more unstable economic conditions than ever before--we need a plan for the future of precarious work. Read this case study by Catherine Lathem on navigating precarity in non-standard work – all for PPF's Brave New Work project on the future of work.
Issues in Action
This case study illustrates the topics in Laura Lam's report on Navigating Precarity in Non-Standard Work.
At the moment of impact, Ahmad knew he was lucky to be alive.
"The helmet I was wearing was completely broken," says the 36-year-old Syrian refugee who has called Toronto home for the last five years, "I had two orders on me. I was delivering at the time."
It was October 2020, along downtown Toronto's bustling Bloor Street near High Park. Ahmad, who asked us not to use his last name, is a food carrier for Uber Eats, Skip the Dishes and DoorDash. He was riding his electric bike when the driver of a car, also an Uber driver, pulled out of a parking spot and did not see him. Ahmad's head injuries forced him to stay off work for two weeks to recover. During those two weeks, he did not get paid.
"I didn't get any support for lost wages," says Ahmad, admitting this made it difficult to pay his monthly rent of $1500. "There is nobody to protect you or help you. There are no health benefits at all. They don't see you like other industries. They call you a freelancer or contractor so you don't have any rights as an employee."
Delivering food is not exactly Ahmad's dream job. He studied five years in Syria to become an electrical engineer before he was forced to flee the country. Those skills are not transferable here in Canada, and he, like thousands of others, was forced to take a job with little to no security.
"There is no steady income," he says. "Some days there are a lot of orders and it's busy, some days it's not good. You have to save your money for the bad days."
"It's hard to qualify for a mortgage, it's hard to plan your week, it's hard to raise a family," says Brian Topp, a Canadian political strategist, Public Policy Forum Fellow and the former Executive Director of the Alliance of Canadian Cinema, Television and Radio Artists (ACTRA) Toronto, the union representing Canadian film and television performers.
"The stress and uncertainty of precarious employment," Topp adds, "is highly stressful for the employees and it has a physical effect on you."
Lesson from the film industry for the gig economy
Millions of modest-income earners in Canada are precariously employed, often in jobs in the "gig economy." Jobs in gig economy industries like ride-hailing and food delivery often have little stability, low wages, no benefits, no pension and few employment standards.
Canada's labour market is anticipated to be more uncertain and unstable post-pandemic. That has rights advocates like Brian Topp saying Canada should look to past successes to help forge a more prosperous path forward. One of those successes, according to Topp, is the Canadian film industry.
"[The film industry] is highly precarious," Topp says. "You're going to be hired for a single day, two or three days, a week or maybe a month if you're one of the most successful performers."
For decades, the film industry has organized for better pay. In the 1940's, radio performers created a group called RATS (Radio Artists Toronto) with the slogan "we want a dollar a holler." It was an early labour movement that gave the performers a voice, demanding equality on the job. The group eventually formed the association known today as ACTRA.
"What makes people in film different from other precarious workers is that you have people who have some power," Topp says. These people? Actors. The directors wanted to hire them. Fans wanted to watch them. The performers had clout.
"Those people used the market power that they had, not just to get a better deal for themselves, but also to power an association of precarious workers trying to set standards for everybody in their job category and for people who didn't have power."
To work in the Canadian film and television industry, performers must be a member of ACTRA, which protects their rights on the job. Members pay union dues and make contributions toward an RRSP, helping to build a retirement fund. This is critical, as the average income of a Canadian performer is about $14,000 a year.
"So it puts you in a world where you get a contribution to your pension and benefits from multiple gigs," says Topp. "You could work for five, 10 or 15 employees in a year but they are all contributing to the same plan."
ACTRA's power has extended to the others on set, with unions now also representing tradespeople, artisans and stagehands among others. It helps make the entire industry a level playing field.
"It is really important as we try to figure out how to bring gig workers into labour standards that we make sure that we have a robust and deep conversation with existing organizations, like ACTRA, that represent freelance employees that have had quite big success in doing just this," says Karl Pruner, Communications Director of ACTRA Toronto and retired actor.
Pruner, whose big break was the 90's Canadian television drama E.N.G., says this country needs to empower all employees in all industries to have a voice. "We're not advocating for the overthrow of capitalism or any such thing, we're just saying that in most workplaces nowadays it's recognized that if you want to improve the lives of workers you ask the workers."
Topp says areas of the gig economy are crying out for reform. He says there needs to be a shift in public policy in two main areas: minimum government employment standards and turning gig jobs into good jobs by forming either voluntary or mandatory collective agreements.
"Every employee, either gig or full time, should have the right that their pay always includes contributions to benefits in some form. Whether it's a public plan or a cooperative plan, the employer should take responsibility."
Laura Miller, Head of Public Policy and Communications at Uber Canada, says the company is trying to do just that. She says a recent survey of Uber drivers and delivery people found 74% of them, like Ahmad, named flexibility and independence as the best part of the job. Still, 81% of those drivers and delivery people want that flexibility to come with benefits. As a result, in March, Uber Canada tabled a proposal called Flexible Work+ which would create a self-directed benefits fund for drivers and delivery people based on hours worked. It would allow workers to withdraw cash for benefits such as dental care, vision care, RRSPs or education.
"It's a modern approach to app-based work in Canada," Miller says. "This proposal can create a better future for independent work, by requiring platform companies like Uber to contribute funds that driver and delivery people can spend on benefits."
Miller says the plan will only work if provincial governments change the laws governing the app-based industry so that all companies, not just Uber, would be forced to provide the new benefits and job protections. Miller says it would help workers build up benefits regardless of which app they are working for at any given time, similar to a portable benefits plan. If Flexible Work+ were to become law in Canada, Uber estimates its company alone would contribute CAD $40 million in benefits funds annually.
Making gig jobs good jobs
Ahmad plans to continue delivering for now, in part because he is pessimistic about his employment future. "It's not easy. The only thing I can do is go to school to study in a college, and then I will likely be forced to find work in something that is lower than my degree [of electrical engineering]."
However, even without benefits and protections, he says the job works for him because "you don't have to work nine to five. I choose to do this now because I need the freedom."
Topp worries that until the industry changes, the freedom Ahmad enjoys comes with a dangerous price-tag.
"If you want to go for a coffee, you can do it," says Topp, "but if you want to earn a living at it you have to work very hard and you're [risking] both your income and the capital required to run a business. It seems like a highly unequal relationship and you have to wonder if it's a good deal for most of the people doing it."
"We don't have to trade stability for flexibility," says Kaylie Tiessen, a researcher and national representative with UNIFOR, Canada's largest private sector union. "If we built a better system, employees could have the flexibility they want in order to live the lives they want and they could have stable employment at the same time."
Tiessen says we need to take a closer look at what standards are provided by the government and what are provided by employers, and ensure those standards are upheld.
"We need to make sure that workers have the ability to unionize and the right to substantial bargaining power in order to have more say over their working conditions. We need policies like higher minimum wage and paid sick days ."
"It's possible to make every job a good job; we just decide not to," adds Tiessen.
Post-pandemic, Topp urges the federal government and provincial governments to work together to coordinate a response to the growing gig economy.
"We're more likely to see more rather than less gig work. So, the question is: on what terms? Is it possible to have a bigger share of employment and gig work that are good jobs or is this a one-way racket to make more people poor?"
---
Thank you to our partners
Thank you to our lead sponsor

Thank you to our partners