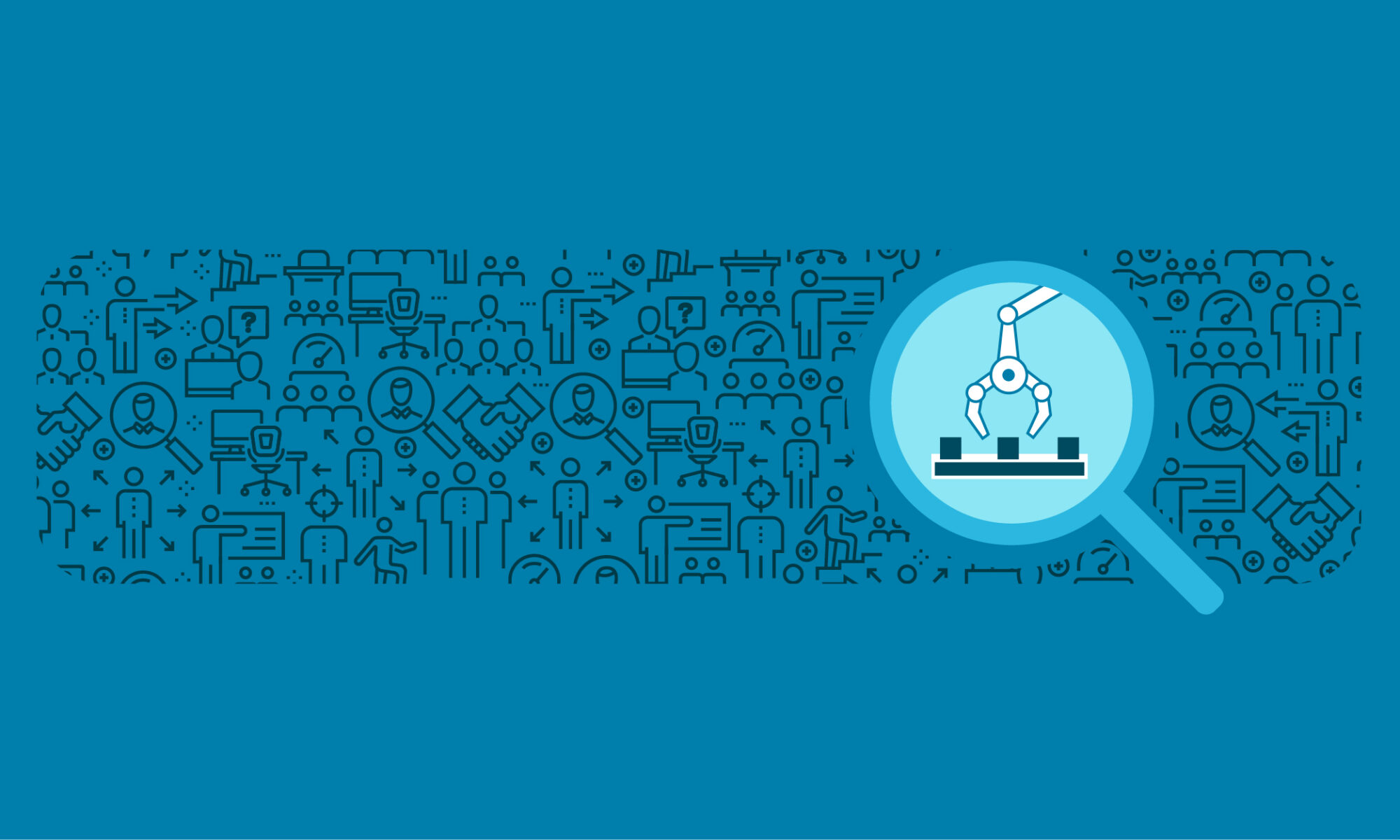 Article
Commitment to lifelong learning is win-win for manufacturing company AVIT and its employees
Issues in Action | Brave New Work
A people-centric approach at AVIT Manufacturing in Peterborough, Ont. means that employees are continuously offered opportunities to upgrade their skills and learn new ones. AVIT provides a prime example showing that encouraging lifelong learning in workplaces is an asset. Read this case study by Daniel Squizzato on navigating precarity on managing transformation in disrupted sectors – all for PPF's Brave New Work project on the future of work.
Issues in Action
This case study illustrates the topics in Dr. Lori Turnbull's report on Managing Transformation in Disrupted Sectors.
The learning curve has been steep for Adam Quigley—but it's been worth it.
Since 2009, the 46-year-old has commuted from his home in Cobourg, Ont. to his job at AVIT Manufacturing in nearby Peterborough. For most of that time, he has worked in the firm's machine shop as a tool and die maker, the same trade in which his father built a career.
In early 2021, when the company had a surge in projects, AVIT management encouraged Quigley to upgrade his skills and begin working with the engineering staff as a mechanical designer.
"I'm one who likes to try to keep myself motivated and always learning, so I jumped at the opportunity," he says.
He received in-house, on-the-job training on the company's systems and policies, as well as CAD modelling software, which Quigley had not used regularly since he was in college in the early 2000s. The transition presented some early challenges, but he is excited about the tangible outcomes.
"It'll be really rewarding when I see the machine that I've designed and modelled all through on CAD software become something you can touch out on our shop floor," says Quigley. "That will be the satisfying part for me."
When it comes to levelling up his skills, Quigley is far from alone at AVIT: about 60% of the current workforce has undergone on-the-job cross-skilling or upskilling. It's all part of a people-centric philosophy championed by the company's co-president and chief operations officer, Rhonda Barnet.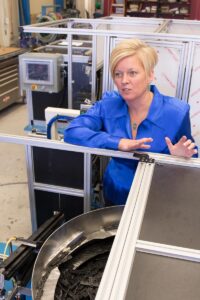 Founded in 2002 as Steelworks Design, the company employs 30 people and specializes in designing and producing custom solutions for a variety of large manufacturers in Canada and worldwide. According to Barnet, the company has grown and prospered since its establishment by focusing on high-value manufacturing—which entails maintaining a workforce that is adaptable and willing to push their own potential.
"I'm taking what are very skilled people in the labour force, the skilled trades, and trying to bring them along the journey with me and help them recognize how smart they are," she says. "It's not only for them to stand in front of a machine and make the same part every day."
When the company has sought to expand its employees' skill sets and in-house training has not been available, AVIT has worked with large firms, including General Electric (GE), BWXT, Westinghouse and Honda, to train its employees. As one example, AVIT's team received on-site training in the principles of lean manufacturing through a multi-year arrangement with GE.
These symbiotic relationships are relatively common in the Canadian manufacturing sector, though they are often informal, according to Barnet. She says such relationships help large firms ensure rigorous standards from smaller, more agile partners on the supply chain, while allowing small and medium-sized enterprises to gain knowledge and expertise to help expand their own offerings.
While GE closed its Peterborough plant in 2018, AVIT is still going strong and growing their business, despite the COVID-19 pandemic. The firm's nimbleness and flexibility has been key to that resilience, though it also helps that Barnet has a grander vision for the manufacturing sector, one that transcends the traditional stereotype of stagnant repetition.
"There's still an image problem in manufacturing, that it's still your parents' or grandparents' manufacturing facility. But manufacturing is very innovative, it's very technical, it's clean, it's bright and it's modern."
AVIT has an open-concept office and manufacturing facility, and everyone involved in a given project is invited to participate in design reviews. Employees such as Quigley have valued that culture of collaboration and creativity.
"We've had to learn to wear multiple hats on a daily basis," he says. "You don't ever just come to work and think you're going to be doing one thing and one thing only. If the work dictates that you're going to be doing something different today, then that's what you do."
Quigley says AVIT has an "open-door policy between management and the workers"—a perfect description, given that Barnet works with Canadian Manufacturers & Exporters, an industry association, on their virtual Open Doors welcome event, aimed at drawing students to careers in the sector.
Barnet also served on the Industry Strategy Council, a group of business leaders convened to advise the federal government on how to foster economic recovery and growth amid the pandemic. Among the council's recommendations in its final report, tabled in December 2020, was the adoption of a National Workforce Innovation Strategy designed to "develop a system of lifelong learning that is aligned with commercial needs, ensuring graduates are well positioned for jobs of the future, while closing the gender gap and advancing inclusion and diversity in the workforce."
Barnet was a champion of that particular cause, as the manufacturing sector aims to become more prominent in a post-pandemic economy. She points to the calls for more domestic production of personal protective equipment and vaccines as potential harbingers of "a real renaissance for the sector"—but only if workers are properly positioned with the right skills.
"It's a global competition in terms of investments in manufacturing," she says. "…to be competitive, we have to look at ways to have the higher value products or processes engaged. We have to take good, talented, hardworking people and bring them up the value chain."
Building up the individual worker is a unifying theme of Barnet's work. To that end, she is a tireless advocate of establishing a better ecosystem for shared training in Canada, to ensure that individuals and small businesses can continue getting the skills they need to remain vibrant amid ongoing disruption.
"Let's not just talk about the workforce," she says. "Let's have an innovation strategy around people."
As for Quigley, he isn't sure whether he will remain a mechanical designer, head back to the shop floor or find a way to juggle both roles. But in any event, he is pleased that management recognized his potential and gave him a chance—and he is more confident than ever in his own abilities as his career moves forward.
"A life of continued learning is important in this job market these days," he says. "To be doing something like this in a small town is pretty cool, and I can still be close to my family and friends and do the work that I like. It's offered up a pretty unique situation for me, to be sure."
---
Thank you to our partners
Thank you to our lead sponsor

Thank you to our partners