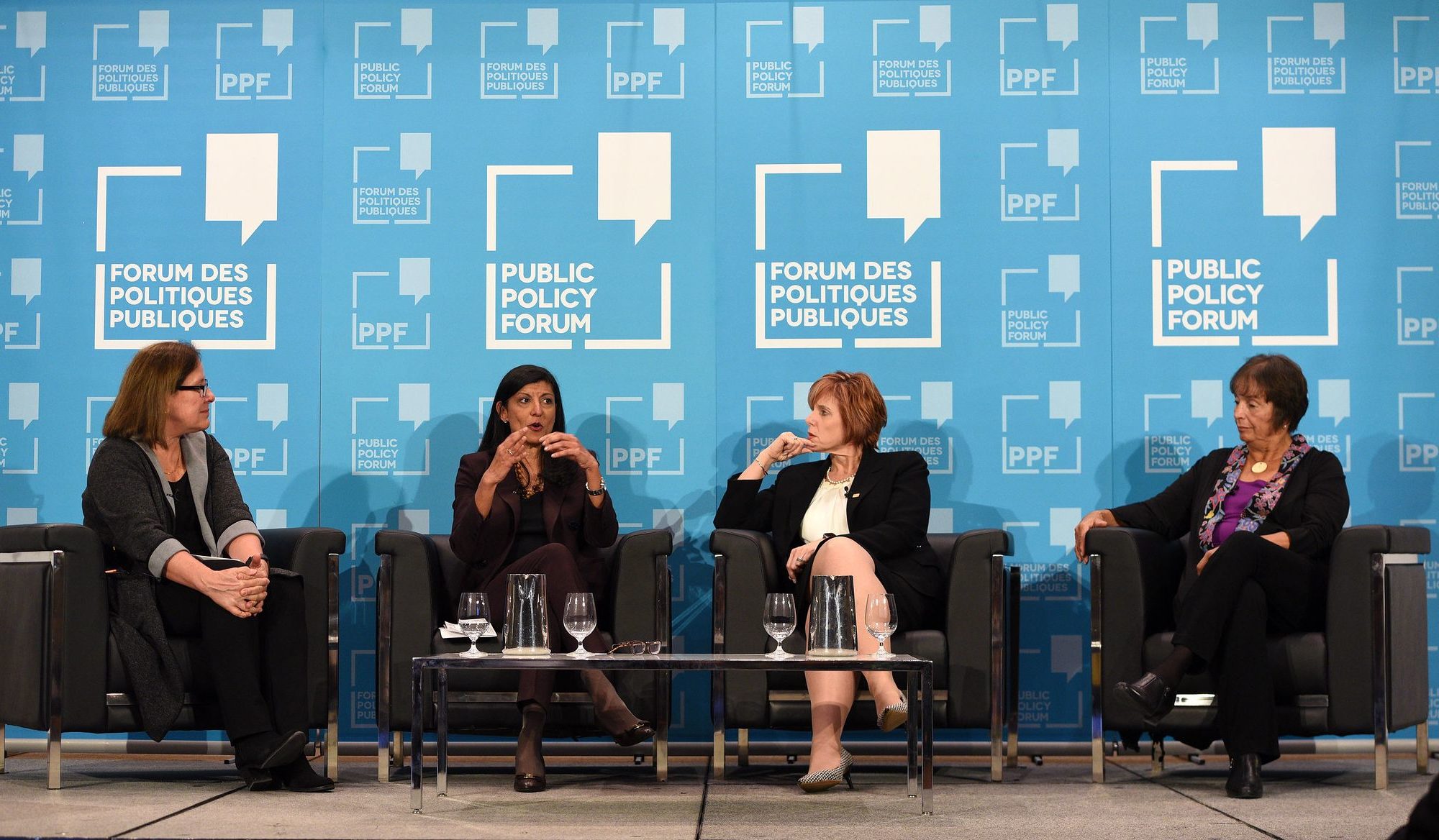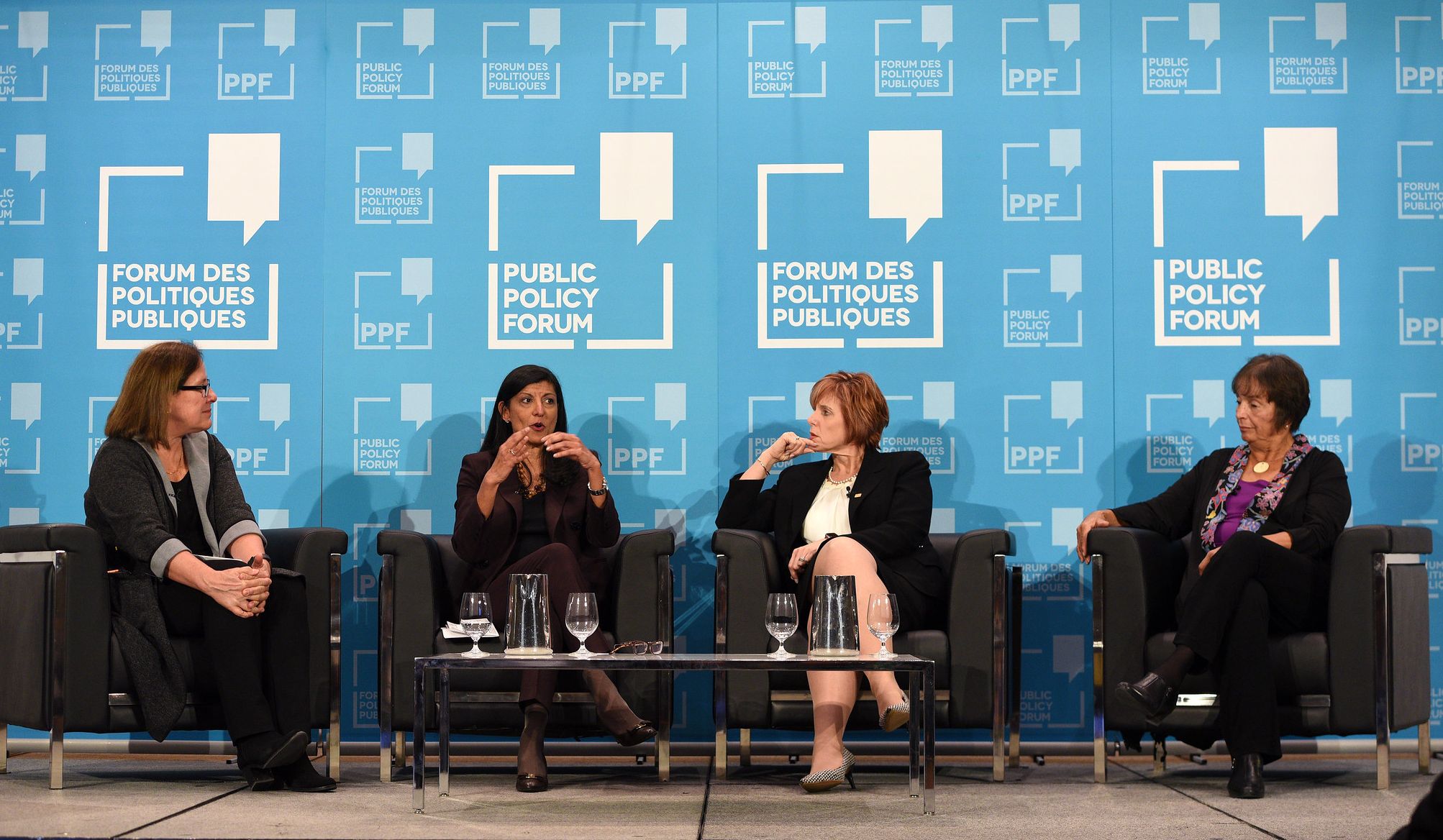 Article
The future of work is a gender equity issue
Brave New Work Blog
Job displacement could disproportionately push women out of the workforce in Canada's jobs future. Women fill many of the lower-paid, often precarious jobs and if contingent work becomes more common it will entirely disrupt the notion of a career ladder - and leadership positions are already dominated by men.
When more than 600 people in a Cape Breton call centre were laid off in late 2018 there was an outpouring of support from the community, and extensive media coverage. Yet little was made of the layoffs as a gender issue.
Call centres often employ up to 70 percent women. This proportion is similar across sectors that tend to involve routine manual work and "soft" interpersonal skills. Eventually the call centre reopened under new ownership. In the meantime many workers had to turn to food banks to get by.
Since women fill many of these lower-paid (and often precarious) jobs, they are also more likely to feel the effects of job displacement. Cases like these inform our understanding of Inclusive Opportunity, one of the important themes we're studying in our Brave New Work project. In tough economic times, demographics will continue to be an important driver affecting work, alongside technology, globalization, environmental and climate factors, and other mega-trends.
Beyond empowering marginalized groups to protect themselves from downsides, PPF wants all Canadians positioned to take advantage of new opportunities and thrive in this brave new world of work.
where are women in work today?
An RBC report found industries typically employing more women do a good job of positioning their workers to be well trained in the in-demand "softer" skills. What's troubling is that these sectors tend towards a lot of non-standard work – temporary, part-time and on-demand work that has less downside protection.
The glass ceiling is cracking in places, but if contingent work becomes more common it will entirely disrupt the notion of a career ladder.  Women will continue to miss out on mid-career skills training and education, which tend to be ad hoc – only amplified by the fact that women typically take on larger shares of informal work. Without meaningful corporate and workplace policy, it will become even more challenging for women to navigate nonlinear career paths and get into leadership roles.
Increases in women's education, work experience and occupational representation have helped to close the pay gap since the 1980s. In Canada, women are more educated than men, making up around 60 percent of most university classrooms. But having competitive education levels and work experience is still not enough for women to get into the highest paying jobs.
The highest echelons of managerial, leadership and oversight positions, such as Board Directors, continue to be dominated by men. And on the whole, women in Canada are paid less than men for the same work in both female- or male-dominated industries.
Policies for creating equitable opportunities for women – in a future of work with more frequent career changes and job disruptions – will need to consider today's landscape of wage opportunities.
THoughtfully moving forward
With the right policy levers, there is potential upside for all Canadians, although discussion about worker retraining is often oriented to jobs typically dominated by men, like those in manufacturing and logistics. There's little discussion of industries like call centres, where women's employment is under more threat. Canada's policy-makers need to understand where women and men are working in Canada today, and ensure the preferences and strengths of women are included in policy development. Moving forward, Canadians need structures that can provide opportunities for women to fully participate and progress across a range of professions – not just in industries where they currently have a majority.
The changing nature of work, after all, is an equity issue.
---
Read the Brave New Work Newsletter #2 and keep up to date on new editions by signing up for PPF's Brave New Work Newsletter.
Thank you to our lead sponsor:
Thank you to our partners: