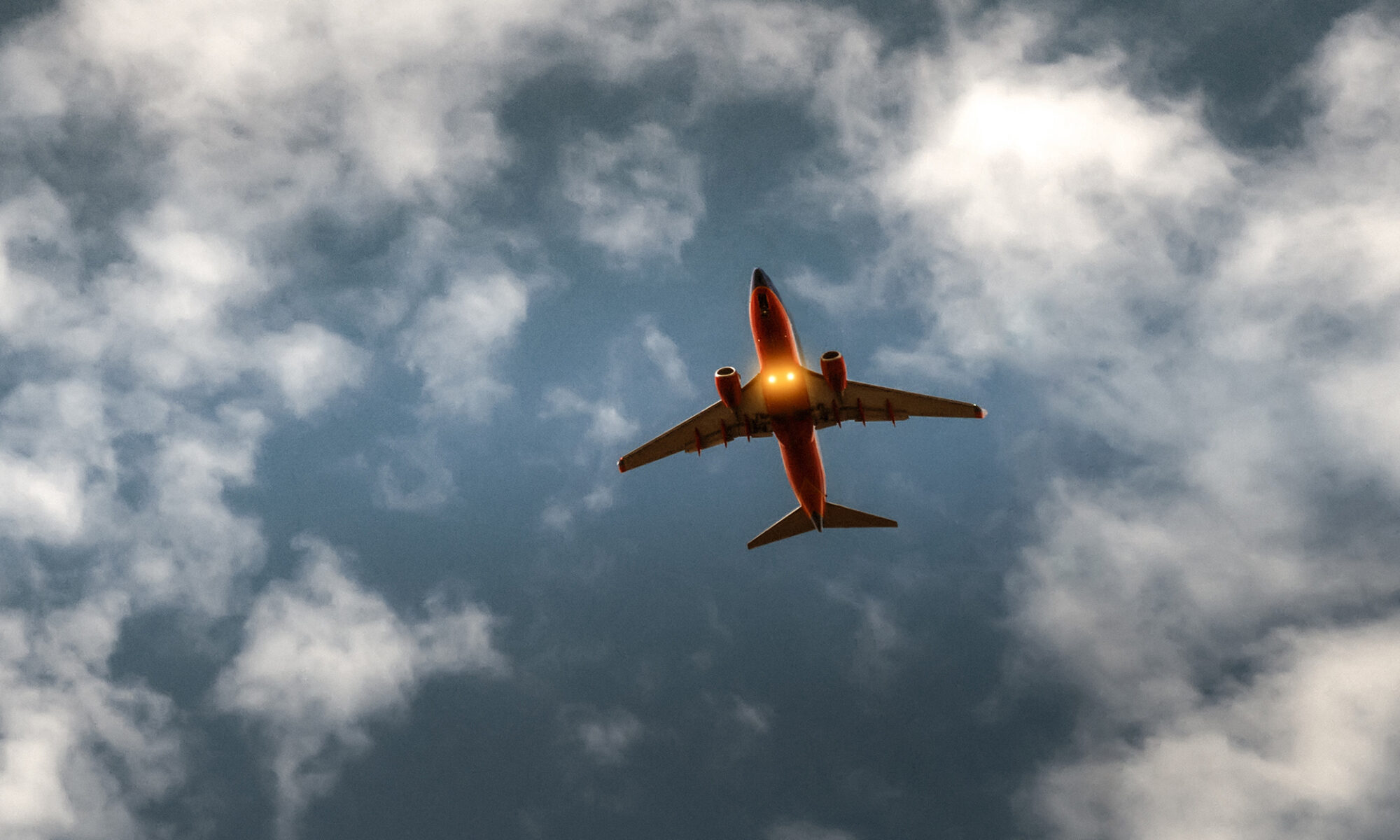 Article
Welcome, reimagined
By tackling a global humanitarian crisis in Ukraine head on, Newfoundland and Labrador is addressing both a retention dilemma and a growing workforce shortage. Now, more than ever, the Rock's 'come-from-aways' want to stay.
Gerry Byrne's office had no template to work from in February 2022 when Russia began its invasion of Ukraine and it became clear millions of Ukrainians would seek to escape their country.
"There was no textbook to this … this was a brand new field of endeavour. There was no policy manual, there was no handbook," said Byrne, Newfoundland and Labrador's minister of Immigration, Population Growth and Skills.
Yet the province's unique system of attracting and retaining Ukrainians has shown remarkable success in its first year of operation. Despite the novelty of the system, Newfoundland and Labrador has welcomed almost 1,500 Ukrainians — and retained nearly all of them. Only 57 have moved on to other provinces, CBC reported at the end of December.
At the heart of that success is a strategy dedicated to forging strong relationships with newcomers.
The province recognized very early that there would be a significant migration of Ukrainians, with many families displaced and looking for a haven, Byrne said. He also realized the Ukrainian community in Newfoundland and Labrador would want its government to help families and friends fleeing the invasion.
Only six days after the invasion began, Newfoundland and Labrador's Ukrainian Family Support Desk was in operation. Staffed by the Office of Immigration and Multiculturalism, its services included assisting individuals with family reunification and sponsorship, directing Ukrainians who wished to work in the province to employment opportunities, and connecting with employers who wanted to offer employment to Ukrainians.
The desk became a focal point of support and information. It was the hub for charitable donations, including medical supplies, children's clothing and other items to be sent overseas.
Staff were able to provide information on both the Canadian and Ukrainian Red Cross, Global Affairs and the department of Immigration, Refugees and Citizenship Canada.
"Our Ukrainian initiative was about establishing, in advance, relationships . By establishing those relationships, we were able to pre-identify all of those needs and all of those special capacities, and work with that to make it a far more successful resettlement experience," said Byrne.
The Canada-Ukraine Authorization for Emergency Travel (CUAET) application, set up by the Government of Canada, is what allowed Newfoundland and Labrador to support and connect with Ukrainians, Byrne explained. While not a refugee immigration stream, CUAET offers extended temporary status to Ukrainians until it's safe for them to return home.
Traditionally, refugee resettlement is handled by the UNHCR (the United Nations Refugee Agency) and the federal government. Provinces and territories do not have the ability to unilaterally engage in refugee resettlement, said Byrne.
"Ukrainians, by and large, are not recognized as refugees," he said, explaining CUAET was the open doorway through which the province was able to actively engage in this resettlement process.
Ukrainian nationals and family members of Ukrainian nationals were able to apply for a free visitor visa, allowing them to stay in Canada for three years, and apply for an open work permit free of charge.
The Ukrainian Family Support Desk initiative then expanded to Warsaw, Poland, to "undertake direct outreach to some of the roughly three million people fleeing Ukraine and who may be looking for information on coming to Newfoundland and Labrador," stated the provincial government website.
The work included hosting information sessions, connecting Ukrainians to jobs in the province, prioritizing immigration nominations applications and government-chartered flights into St. John's.
Almost half of the 1,500-person influx to the province arrived via provincial government airlifts co-ordinated by the support desk. Byrne said a physical presence in Poland established a critical first point of contact in the process.
"We developed relationships with every person who we transported to St. John's first. We knew who they were. We knew what their needs were. And we were able to prepare in advance for them. And so that is one of the reasons why, once the Ukrainians arrive here in our province, we're not concerned with whether or not they're going to leave and go somewhere else."
Byrne said the generosity of the province — including financial donations and support given in terms of goods and services — has been "nothing short of inconceivable." Employers reached out offering not only jobs, but time and energy to train and support new Ukrainian employees. Due to the preparation in advance of arrival, some Ukrainians arrived in the province with a job already secured.
To further ease the transition, an amendment to motor vehicle regulations allowed newcomers with a Ukrainian driver's licence to exchange it for a Newfoundland and Labrador one, a change that allows "newcomers to secure jobs faster and settle in communities throughout the province."
"At this point in time, I can tell you there's nothing I would have done differently," said Byrne.
Association for New Canadians
The mobilization is unlike anything ever seen by Megan Morris, who's served as executive director of the non-profit Association for New Canadians (ANC) for about two decades.
ANC has been offering the full scope of settlement services for over 40 years in the province, but Morris said the Ukrainian movement, and ANC's partnership with the province to welcome Ukrainians, has been life-altering.
"What I have seen is quite unbelievable, it's amazing," she said. "It's been fast, it's been furious."
Newfoundland and Labrador experienced a population decline of 1.8 percent during the period of 2016-2021, Statistics Canada reported. Morris said Newfoundland's response addressed both the humanitarian need and the province's population decline.
"I don't think many other provinces are offering the depth of services and programs … Our province has really stepped up to provide amazing support for the Ukrainians."
Funded by federal and provincial governments, ANC offers a full, holistic scope of services. It helps newcomers create settlement plans, connect with community services, identify housing, and find a first job in Canada. Employment and settlement teams provide ongoing follow-up services.
Monica Abdelkader, who joined ANC as the director of settlement services following resettlement work at agencies in Ontario and Nova Scotia, called Newfoundland and Labrador's approach ingenious.
"The support from the province is just unlike anything seen in terms of a movement like this; it has been really beautiful and very hand in hand. That healthy, constructive partnership is, I think, the true key to this success."
An essential part of the program is hearing the feedback from clients, which is often as monumental as someone landing their dream job after arriving in Canada, or as simple as the appreciation and emotion attached to receiving a hygiene kit when getting off the plane, Abdelkader said.
"Change is happening, which is exciting."
Newcomer retention
Newfoundland and Labrador now ranks highest for percentage of residents in support of accepting more immigrants, according to Tony Fang, the Stephen Jarislowsky Chair in Cultural and Economic Transformation at Memorial University.
This is a significant shift in public opinion: Between 2014 and 2021, the percentage almost doubled, according to Fang's research about attitudes towards immigration in Atlantic Canada. Still, Fang said the retention rate for refugees in the province has traditionally been very low — less than 40 percent.
Fang promotes community-based or project-based immigration, where newcomers or refugees come in a large cohort, so they already have a community to rely on.
"They share the same language, they share the same culture, they have the same experiences — critical mass is very important."
Newfoundland is a largely homogeneous population with a strong sense of identity, culture and social network, Fang said. That means a strong sense of belonging for longtime residents, but it often makes it harder for newcomers to break into that tight social network. This, in turn, leads newcomers to move to larger cities that have more diverse populations and cultures.
Fang predicts a higher-than-average retention rate of Ukrainians. His estimation, based on the large cohort size and the higher skill level of these newcomers, is that approximately 50 percent will stay.
"The No. 1 determinant of the attraction and, most importantly, retention of immigrant refugees is meaningful employment," said Fang. "Many of the Ukrainian refugees are very highly educated … [and] one of the hurdles they have encountered is credential recognition."
He said the challenge will be to find meaningful employment that matches the qualifications, education, experiences and training Ukrainian newcomers are bringing to the table.
Foreign credential recognition not only implicates Ukrainians arriving in Newfoundland and Labrador, but most immigrants to all regions of the country.
Minister Byrne agrees with Fang that more needs to be done to streamline the process, helping highly skilled workers into high-skilled jobs faster and more efficiently.
While credential recognition is generally organized and regulated by professional bodies and associations, the province has worked directly with these professional bodies in Newfoundland and Labrador to help them recognize and eliminate unnecessary or confusing barriers newcomers may encounter while maintaining the expected standards of practice and professionalism.
A new model, and a history of support
While the surge of support for Ukrainians is not surprising, it may demonstrate a new way to integrate newcomers into Canadian society.
Fang said Canada's significant Ukrainian population in the western provinces is a key factor.
"We are not foreign to Ukrainian refugees," he said, noting that public sympathy to the war drives further support. "The reception has been really warm and supportive, this is also a part of the Atlantic Canada character."
Morris echoes that sentiment.
"Newfoundlanders have a long history of being a very generous and giving people, and I think that's true of Atlantic Canadians as well," she said. "We have seen such an overture of support from the community; people are so kind and generous. It's quite remarkable."
Byrne believes the effort sheds light on a new, more effective way of supporting refugees in the Canadian context.
"I would advocate for greater involvement by provinces and territories in this process," he said. "When provinces are given room to participate, provinces can succeed better in refugee resettlement."
Late last year, Byrne appealed to the federal government to double his province's allotment of immigrants under the Provincial Nominee Program to just over 3,000 immigration spots. He and Premier Andrew Furey touted Newfoundland and Labrador's job matching programs and the "critical importance of immigration" in growing the provincial population.
The Canada-Ukraine Authorization for Emergency Travel is a temporary measure. The federal government plans to close applications on March 31. After that, any Ukrainians who have applied and have the necessary paperwork will still have the option to come to Canada.
The same philosophy applies back in Warsaw.
Byrne said Newfoundland's support desk and office will remain open for business beyond March, selling the dream of a new life in a small, welcoming province on the Atlantic Ocean's east coast.
"I think by March 31 the situation within Ukraine is probably going to get worse, not better … the people are still suffering, and the need is not going away," he said.