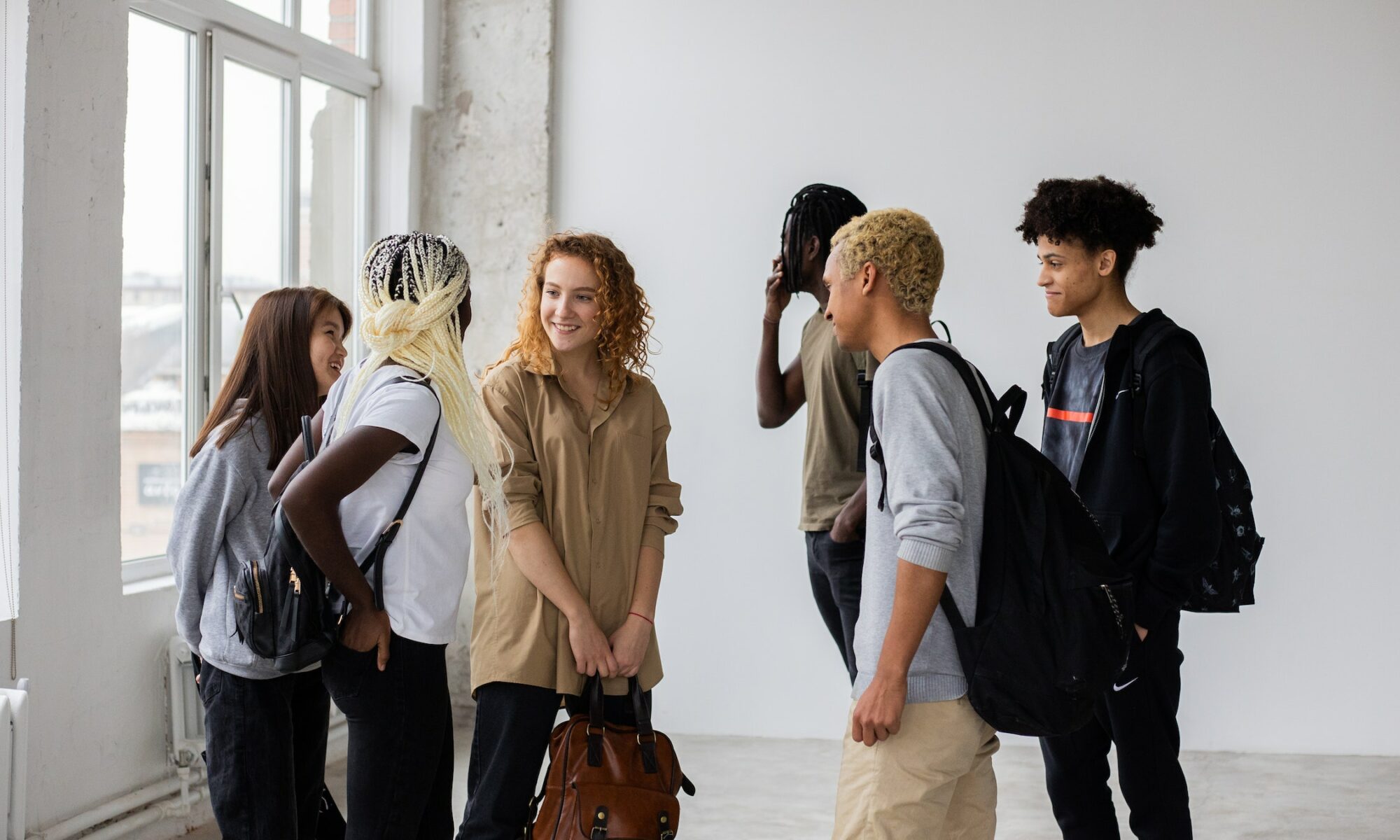 Article
Storytelling leads the way for inclusive policy design
Gayathri Shukla: "Storytelling remains one of the most powerful tools available to ask questions, learn from diverse voices and clarify our shared values"
Storytelling and public policy are not typically words you see going together. Yet the point where disparate ideas meet, is also where you can expect to break new ground. The All-In: Pathways to Economic and Financial Inclusion project at PPF represented such a point, where innovative storytelling met a topic of public interest: financial and economic inclusion.
Canada is arguably one of the most prosperous countries in the world, but we know that many who live here face persistent barriers to inclusion. The presence of systemic and structural inequities is not a new issue. It is a topic I explore on a daily basis from my vantage point as founder of Campfire Kinship, a social enterprise which aims to foster inclusive cultures through storytelling and other methods of human-centred design.
As PPF's TD Fellow for Economic and Financial Inclusion, I wanted to go beyond collecting quantitative data and hear directly from the voices of youth (ages 18 to 27) facing barriers in two areas that significantly impact their inclusion: education and employment. Together with the PPF team, we designed qualitative methods, including a storytelling survey and focus group sessions, to better understand their lived experiences.
Moreover, I felt that the storytelling experience itself needed to be carefully considered. Having recently published an anthology, Landed, Transformative Stories of Canadian Immigrant Women, where I guided 37 women through the process of writing about their personal immigration journeys, I understood the importance of creating a safe and empathic space for sharing. We wanted youth to feel they could be candid about vulnerable topics without feeling judged. In turn, we were grateful to meet youth eager to share their experiences and ideas with us.
What I learned from the participants was affirming, at times heartbreaking and also unexpected. Collectively, their stories showed that life is harder than it needs to be, often for factors outside one's control such as race or ethnicity.
For instance, I am baffled by the degree to which factors like discrimination and precarious employment still continue to perpetuate barriers for youth. As one participant describes it, labels like "flighty, lazy, and selfish" are used by employers to justify not hiring or paying them proper wages. At the same time, youth experience dismissal or outright denial of their claims of bias, as expressed through this sentiment:
"There are so many moments where we feel discriminated against but can't get concrete evidence of people doing so. So, people deny discrimination. They mistake those affected as being whiny or victimizing themselves, which makes them feel even more isolation. It's hard to reach people who face barriers that can't even be universally acknowledged."
An unexpected finding (that emerged through stories, but not in our literature review) is around the inter-generational impacts of financial exclusion within youths' nested families. This highlights the weight of unhealed and unprocessed traumas that many youths carry, and how it manifests externally in their inability to access opportunities, such as student loans or RRSPs. As one youth puts it, "Because of how my family struggled to make, maintain and manage money, I think it was the core influence that made me have an unhealthy relationship with money."
The findings emphasize the need for policy solutions to move beyond seeing exclusion as a result of individual choices and enable the conditions that lead to better group outcomes. It also affirms my belief that those who find themselves on the receiving end of inequities are neither alone in their experiences, nor "broken." This is best captured by the concept of identity capital – defined as a set of internal resources that people draw upon to move forward when life becomes challenging.
Identity capital is a newer concept the PPF team encountered through the literature review, and later validated through storytelling. In fact, the stories that struck a chord with me were the ones that spoke to tapping into personal power and tenacity, as well as leaning into one's community and mentors as a means to push past seemingly unsurmountable barriers. This participant's quote beautifully illustrates identity capital in action:
"My disability has been the biggest defining factor to overcome in my life. Growing up, I hated it and I hated myself because of it. As I grew into adulthood, I learned to embrace it as a symbol of my strength and the hurdles that made me the compassionate and driven person I am. The disability makes everything I do remarkable and pushes me to fight harder and be an advocate for others."
Overall, our project results confirm that storytelling can help us reflect upon, and even challenge the mental models and assumptions behind mainstream narratives. It elevates an opportunity – indeed a duty – for people in positions of influence to build a nuanced understanding of the diverse lived experiences within their communities.
Further, a set of stories can shed light on patterns of systemic and structural inequities. It excavates clues on the root causes laying beneath the surface of symptoms. Policy solutions enriched by the wisdom of lived experiences can thus attempt to address root causes. It moves us beyond transactional solutions (for example, deploying a one-off financial literacy campaign), and promises transformation.
Before embarking on the All-In project, I perceived the word policy with a distance, as if it was some sort of theoretical decree removed from reality. Now, I see how storytelling can humanize policy by reducing that perceived distance. Ultimately, the most important policy debates are not just about finding the right answers, but about asking the right questions in the first place. I believe storytelling can and will remain one of the most powerful tools available to ask the questions, learn from diverse voices and clarify our shared values. In this project, it allows us to reimagine an inclusive future: one in which all can prosper, and particularly those to whom the future largely belongs – youth.
---
PPF's TD Fellow for Economic and Financial Inclusion Gayathri Shukla is the founder of Campfire Kinship, a social enterprise providing story-based training, advisory, and creative media to build inclusive cultures. Gayathri holds a bachelor's degree in electrical engineering, and an executive MBA. She has over 17 years of engineering and leadership experience in the energy and mining sector. She is author of the bestselling anthology, Landed, Transformative Stories of Canadian Immigrant Women; host of the podcast, Hearth 2 Heart, at her local radio station, and a co-creator of the video storytelling project, unLikely Friends.
---
Thank you to our lead sponsor