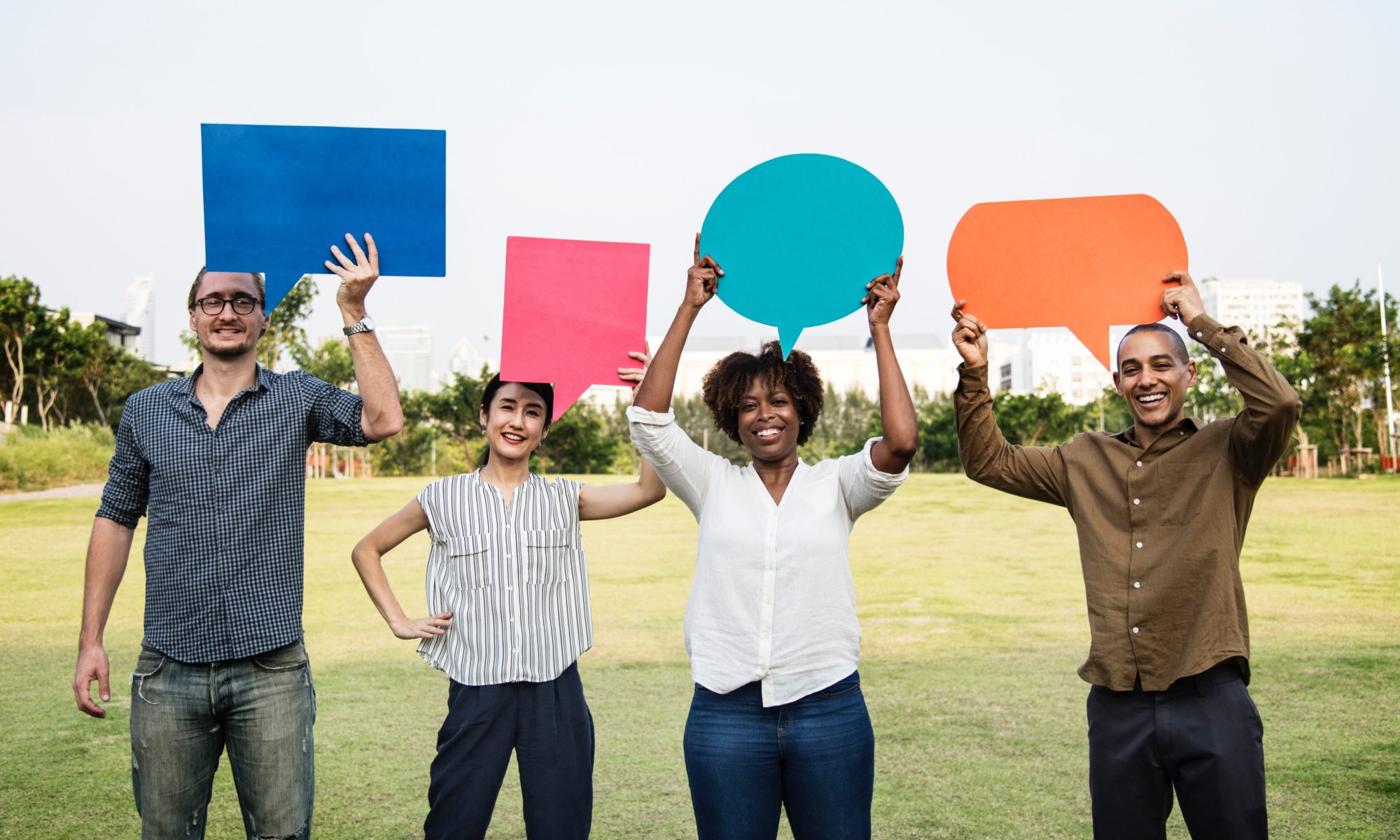 Article
How do we build an inclusive future of work?
Brave New Work Blog
Emerging leaders from the Banff Forum gathered to discuss: Who is missing from Canadians' dialogue about our brave new world of work? They came up with a clear set of guiding principles and recommendations for policymakers.

PPF met with the Toronto Chapter of the Banff Forum on April 10. We started the day with a bang as Nasma Ahmed, Director of the Digital Justice Lab, and Jon Shell, of Social Capital Partners, joined us to give opening remarks. And then we got right into it.
Bringing in the missing voices
We asked this cohort of young and emerging policy leaders: How do we build an inclusive future of work?
Addressing the topic of social dialogue and missing voices is essential to designing a prosperous and inclusive Canada. As the nature of securing work changes, which marginalized communities are at risk of falling further behind? Questions like these — beyond just the impact of technology — gets to the heart of new policy developments. How do we mitigate the risks of perpetuating historical barriers and structures that marginalized certain groups? And new to some professions is a precarious work, which has otherwise been a day-to-day reality for whole sectors of Canadian workers.
Priorities for today
Enacting positive change can be a challenge, and Banffers had a lot to say about what it would take to build an inclusive future of work — and how we can begin today:
1. Look beyond tech & AI
Address the social, political, and environmental drivers of change at work – not just technology.
2. Focus on low-wage workers, particularly in inner city, rural and remote communities
Centre, enable and engage people who are most impacted and those who are usually left out:
Reduce barriers to participating in policy relevant initiatives and discussions.
Understand the burden of shifting social responsibilities from public to private leaders.
3. Re-imagine systems in and around work
Ambitiously re-imagine systems that influence work and that support workers:
Employment Insurance and social security nets;
education and credentials;
union representation;
professional development.
And redefine key skills sets, expertise, and group divisions.
4. Enable access and ability to leverage future skills
Empower workers to identify, access and learn new skills.
Help workers navigate the employment, education and credentialing systems.
Build flexibility into learning and employment pathways.
Support transformation of gendered work.
Facilitate lifelong learning systems and support workers in pursuit of new skills and training.
5. Shift the culture
Contribute to building a broad valuing of diverse perspectives into Canada's social values.
Build shared language around digital civics.
Support workers with tools to expect and embrace social and technological change.
6. Make conversations more inclusive
Improve inclusivity of: processes, conversations and decision-making structures around the future of work.
Invest in creative and equitable actions to engage marginalized populations in an ongoing way.
Develop creative and cross-sector partnerships. Leverage collaborative capacity and expertise.
Principles for Brave New Work
We were pleased to find this first consultation with Banff Forum members revealed an idea close to our hearts: Today's conversations need to be inclusive if we want a more inclusive tomorrow in Canada.
These Banffers came up with great ideas about how to start bringing in missing voices, and they also had clear ideas about what successful inclusion would mean for all Canadians:
1. Start with today
2. Bias to action
Understand where Canada is at:

Note past inequalities, recognize the status quo and identify opportunities to break down barriers.

Take prompt action, and experiment thoughtfully:

Try something.
Implement knowledge quickly.
Constantly re-evaluate.

3. No representation without inclusion
4. Enable transformation

Include real people, not just perspectives.
Dedicate resources for participation and representation.
Build decision-making structures that reflect Canadian diversity.
Build long-term relationships through equitable enabling.

Enable reflection.
Be open to radical rebuilding of current systems.
Be open to radical redefining of terms.

5. Bias to broad collaboration
6. Seek political sustainability
Push for continually broader engagement:

Seek involvement across – and diversity within – public, private and community domains.

Ensure policies are sustainable across political cycles, like elections.
What's Next?
The Public Policy Forum is engaging Banff Forum members across the country with three other Chapter consultations — in Edmonton, Vancouver and Montreal. These will be great opportunities for us to engage widely and convene practical policy conversations through our Inclusion to Conclusion approach.
Stay tuned! Don't forget to read the rest of our Brave New Work Newsletter #2 and keep up to date on our latest by signing up for the Brave New Work Newsletter.
Thank you to our lead sponsor:
Thank you to our partners:
Thank you to our project partners:
Thanks to our event host: