Work in Progress: Why jobs are changing and where are the opportunities for all?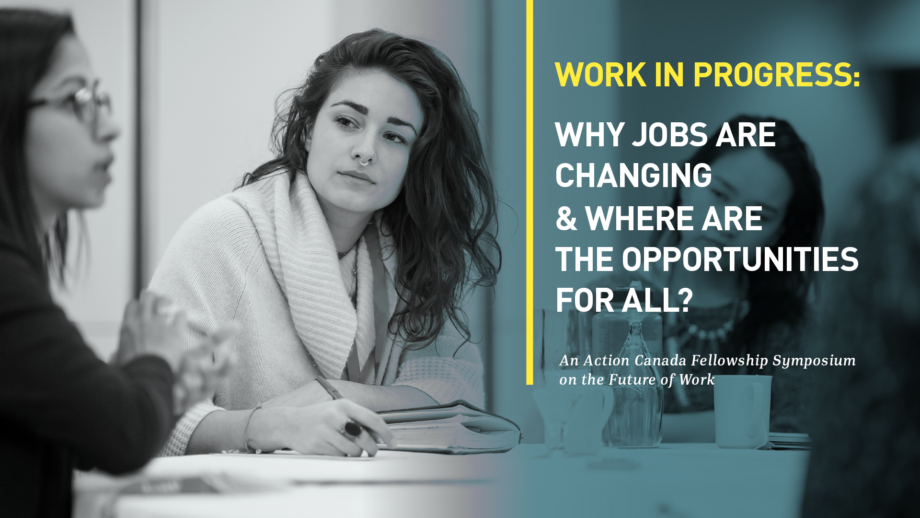 Date & Time
Friday June 14, 2019
4:30 p.m. - 6:30 p.m.
Location
Asia Pacific Hall, Wosk Centre for Dialogue
580 W. Hastings St., Vancouver
Show Map
We'll hear from Microsoft's Edoardo de Martin on the modern workplace and how mixed reality is driving digital transformation; and from Indigenomics Institute Founder and CEO Carol Anne Hilton on what it'll take to empower Indigenous Peoples in the new economy.
This event will be an opportunity for dialogue. We want to hear your questions, thoughts and recommendations on this timely topic and how to better align public policy. Automation, AI and other tech-enabled advances are disrupting employment patterns and social, economic and political relations. We are in the midst of a profound unbundling of tasks from jobs, jobs from organizations, and benefits from work – along with increasing labour market demand on a narrowing set of vital skills.
These changes are impacting living standards, income distribution, learning needs and work opportunities for Canadians, and come on top of other mega-trends such as an aging population. Governments, business, unions, learning institutions, NGOs and individuals need to rethink their roles in this re-ordered world of work so Canadians can continue to enjoy access to satisfying jobs.
The event will also be an opportunity to meet the brand new cohort of Action Canada Fellows who are coming to Vancouver for their first study tour for the 2019/2020 Fellowship year.
Registration will open at 4 p.m.
There will be a post-event reception in the Samuel & Frances Belzberg Atrium from 6:30 to 7:30 pm.