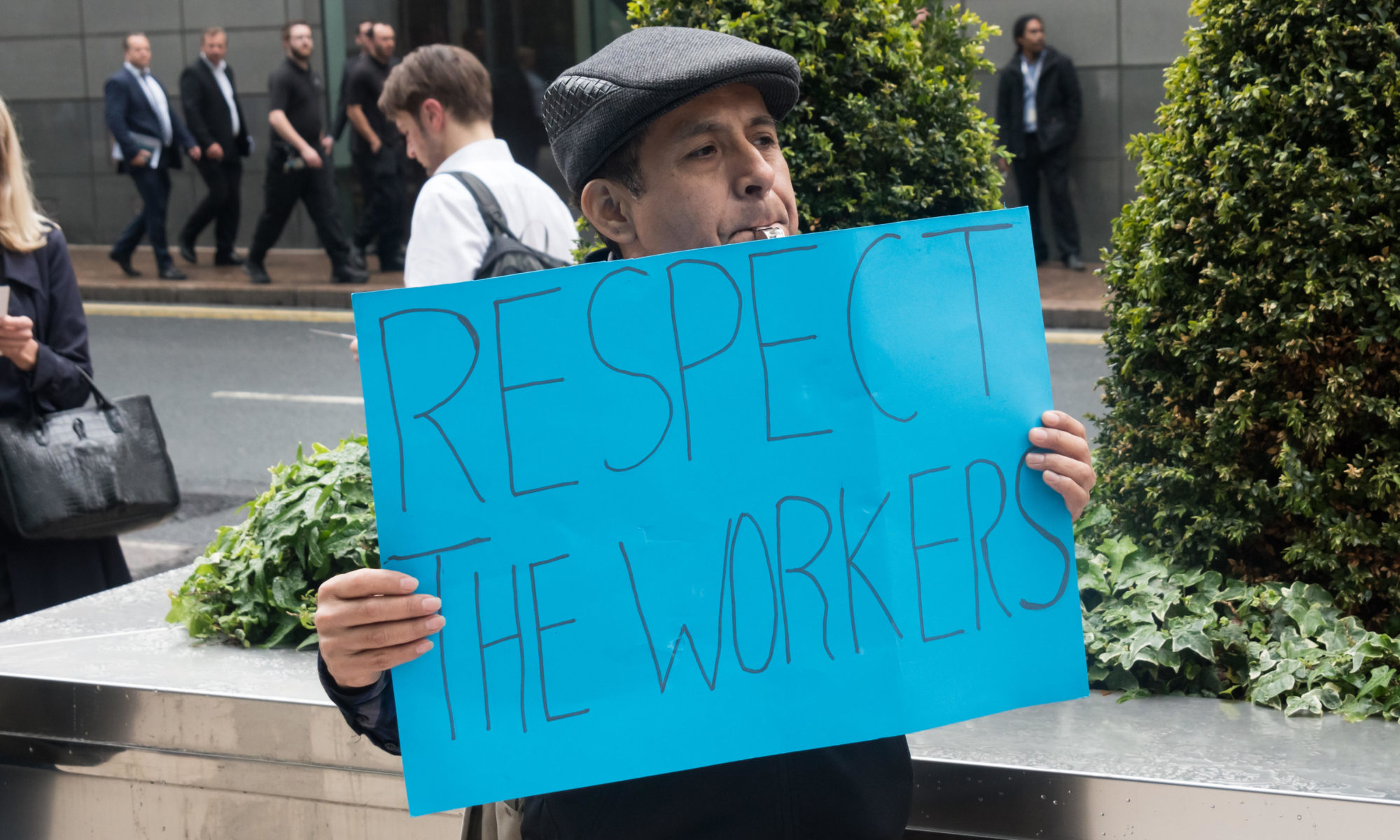 Publication
Automation, AI and Anxiety: Policy Preferred, Populism Possible
Series | Brave New Work Key Issues
Who is fearful of automation and what do they want politicians to do about it? This paper finds a correlation between Canadians' fear of job losses from automation and populist and nativist views—but also that Canadians favour traditional government policy approaches to job disruption, such as retraining, more than radical measures such as reducing immigration.
Together, automation and artificial intelligence (AI) have the potential to fundamentally reshape economics and social life. How will these trends affect politics and public policy? Will they expand or lessen the appeal of populism? Will they make it easier or more difficult for governments to shape public policy?
This report explores the potential for automation and AI to lead to widespread political and policy unrest and change in Canada. To examine this, we consider four related questions about automation and AI: 
H

ow knowledgeable are citizens about automation and AI? 

 

W

hat do they expect its effects to be for themselves, for employment and the economy, and for society? 

 

H

ow worried are they about the potential effects of automation and AI? 

 

W

hat kinds of politics and bundles of policy responses are citizens

willing to support to confront the challenges (and opportunities) of automation and AI? 

 
To understand citizens' views on automation and AI and their related policy preferences, we surveyed 1,995 Canadians in May and June 2019. Our survey sample was drawn from multiple panels with quotas for age, gender and region, providing a representative sample of the population. Our goal is to understand how subjects' objective exposure to automation and AI and their own beliefs about them—which may not align—relate to their preferences for various policy responses to the challenges of automation and AI. 
Findings
We found that individuals have not aligned their expectations of the job loss effects of automation and AI with their own actual exposure. Individuals regularly underestimate their own exposure. When the time for reskilling comes, it will often be a shock, and a dislocating one at that. Policymakers will only be able to encourage people to take advantage of reskilling opportunities if those in the labour market understand their need for such reskilling. Accordingly, understanding how individuals can improve their knowledge of the particular skills they need for the future of their work is a pressing matter.  
The political implications of our findings are as important as the technical policy implications: 
C

itizens

—

especially those who are worried about job loss from automation and AI

—

are willing to support a large bundle of policies to address the downsides of these technologies.

Politicians have substantial room to

manoeuvre

to address their concerns.

They should link

policy offerings directly to the reasonable apprehensions individuals have about automation and AI. 

 

C

itizens' concerns about automation and AI are not limited to job loss. People are also concerned about social and economic mobility and inequality.

Politicians should pursue policy solutions which recognize not only automation and AI's short-term disruptions, but also their potentially longer-term effects on social and economic dynamism. Politicians can recognize the transformative economic potential of automation and AI while also arguing that the gains from these technologies should be widely and reasonably shared. 

 

Finally, despite our findings linking fear of job loss to populism and nativism,

we do not find a direct and clear relationship between citizens' fear of job loss and their exposure to automation to how they intend to vote in the upcoming election.

Likewise, we do not find that fear of job loss is linked to citizens' evaluations of which political party is best at managing technological change. 

 
The playing field is open for enterprising parties who wish to take up this policy challenge. Our political parties should do so with a depth and thoughtfulness equal to the challenge. 
Watch: Peter Loewen presents findings at Brave New Work conference
Sign up for the Brave New Work Newsletter
Thank you to our lead partner:

Thank you to our supporting partners: