2019 Western Dinner & Peter Lougheed Awards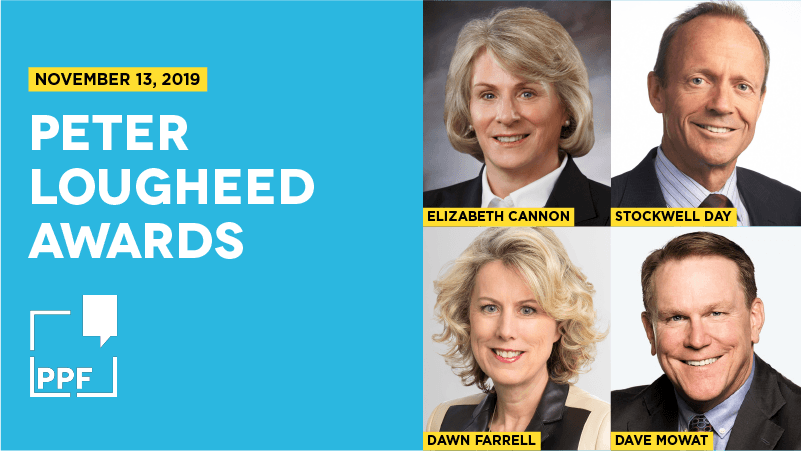 Date & Time
Wednesday November 13, 2019
3:00 p.m. - 9:00 p.m.
Location
Telus Convention Centre
120-Ninth Avenue SE
Show Map
At PPF's 2019 Western Dinner, the Peter Lougheed Award for Leadership in Public Policy will be presented to four exceptional Western Canadians who have dedicated their careers to leadership and advancing public policy in the region and across Canada.
Congratulations to Elizabeth Cannon, Stockwell Day, Dawn Farrell and Dave Mowat. Join us to celebrate them in Calgary on Nov. 13. Tables and tickets are on sale now.
For more information please contact Bev Hinterhoeller