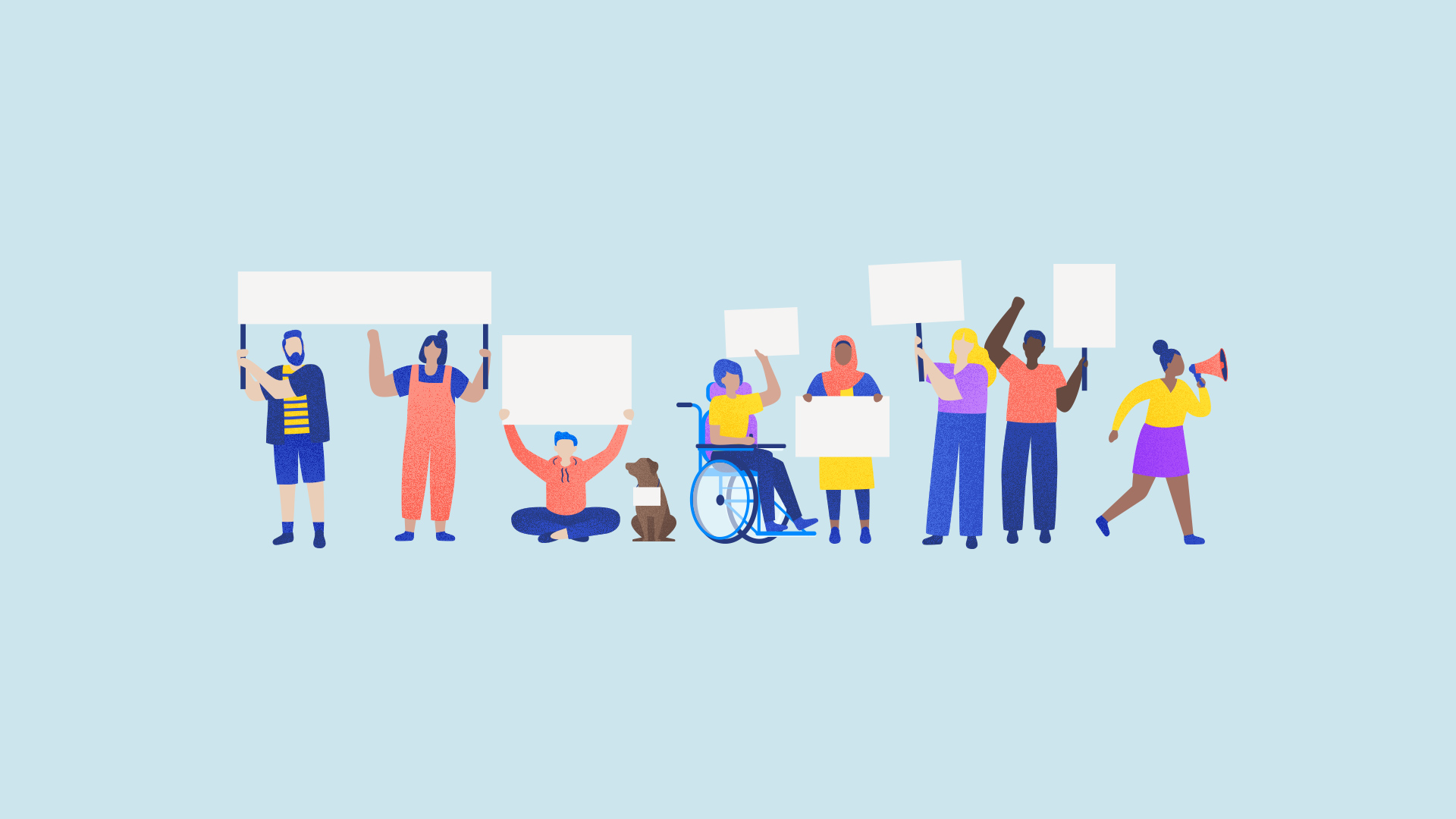 News
PPF Insider: Investigating the rise of polarization
In this month's guide to all the latest at PPF: The Project of the Century, unpacking AI and Canada's deepening divisions
PPF released Far and Widening: The Rise of Polarization in Canada
The intense polarization that has afflicted the politics of the Western world has arrived in Canada. Most Canadians now expect things to get worse before they get better. Younger Canadians, in particular, despair at the state of our politics: their faith in our democracy is suffering as a result.
These are among the findings of an important new PPF report released called Far and Widening: The Rise of Polarization in Canada. The report, which takes stock of the state of polarization in Canada and examines its main drivers, involved more than 1,600 young adults, 10 researchers and writers, six community organizations, and two think tanks. It was written by investigative journalist Justin Ling and spearheaded by PPF Fellow Victoria Kuketz (she/her) and Policy Lead Shweta Menon.
Read the report: Far and Widening: The Rise of Polarization in Canada
Also recently released, Project of the Century: A Blueprint for Growing Canada's Clean Electricity Supply – and Fast
Over the next 25 years, electricity demand in Canada is expected to double. Meeting it will be an unprecedented challenge – more ambitious even than the mid-20th-century nation-building trifecta of the St. Lawrence Seaway, Trans-Canada Highway and Trans-Canada natural gas mainline.
This energy revolution will require doubling or tripling the supply capacity, and building a clean electrical grid in the process. The age of electrical abundance could soon shift to one of scarcity if Canada doesn't rise to this challenge. Getting there will require unprecedented policy clarity, decisiveness and coherence.
PPF's report Project of the Century: A Blueprint for Growing Canada's Clean Electricity Supply – and Fast outlines the challenge ahead and how to meet it.
PPF Academy
New learning program: Navigate AI opportunities and risks with AI Policy Compass
The more time we spend in the digital world, the more we need a robust level of digital and AI literacy, says PPF Fellow Shingai Manjengwa, the head of AI education at ChainML and founder of Fireside Analytics Inc., a data science education solutions company.
Manjengwa is a featured instructor and one of the program designers of the upcoming learning program, AI Policy Compass. The program will address four key themes: unpacking AI & its application, AI opportunities & risks, emerging responses & solutions and embracing AI leadership. It is offered in two versions: one for high-level decision-makers, and another for public policymakers. Registration is open now, and courses include various sessions from August to December. It's offered in partnership with Mila – Quebec Artificial Intelligence Institute.
Register for AI Policy Compass
Public Policy Leadership Program; Leadership and policy go hand-in-hand
The Public Policy Forum Academy and Telfer Executive Programs have joined forces yet again and leveraged our individual strengths to enhance your understanding of current and emerging policy challenges while developing the leadership skills needed to be effective in an increasingly complex government system. The hybrid Public Policy Leadership Program will take place from October to December, with some in-person sessions in Ottawa, and some online. Visit ppforum.ca/academy for the full course outline and register now to book your spot.
PPF events
Early bird discount now on for the Testimonial Dinner Honour Roll
PPF's next Testimonial Dinner Honour Roll will be held in Toronto on April 11, 2024. More than 1,100 leaders and policy wonks from all sectors of society will gather to pay tribute to distinguished Canadians who have made outstanding contributions to public policy and good governance. And what a time we'll have; take a look at the 2023 edition, and register now for an early-bird discount.
PPF in the news
PPF President and CEO Edward Greenspon spoke with BBN Bloomberg about the Project of the Century, and why Canada will need a 'hurry-up offence' to meet the electrification challenge — themes he also discussed in an interview with Sustainable Biz Canada.
The report was also featured on the CBC, via an in-depth Canadian Press story by Mia Rabson, and On Site, Canada's construction magazine.
Our latest report, Far and Widening: The Rise of Polarization in Canada, received a wave of media coverage this week:
Hat tips to PPF members
TELUS Increases Investment to Indigenous Community Fund
PPF Member TELUS recently announced that it has increased its commitment to the TELUS Indigenous Community Fund to $2 million over the next 5 years. This announcement highlights the corporation's commitments to strengthening relationships with First Nations, Métis, and Inuit communities by providing grants to organizations that support mental health and well-being, language and cultural revitalization, access to education, and community building, including Big Horn Health Services, Workforce Warriors and N'Quatqua First Nation. In 2021, TELUS became the first telecom company in Canada to launch an Indigenous Reconciliation Commitment and Indigenous Reconciliation Action Plan. Read TELUS' Reconciliation Statement.
Sobey School of Business Receives International Recognition
Congratulations to our member Sobey School of Business at Saint Mary's University for receiving the Business School Impact System (BSIS) designation. The Sobey School was the first business school in North America to receive the designation, first in 2016 for its economic impact on Nova Scotia and in 2023 for its intellectual and social impact on the province and the Atlantic region. It is now the only business school in North America to receive the BSIS twice. The Sobey School's impacts include mapping activities against the UN's Sustainable Development Goals and Saint Mary's University reduction of carbon emissions by 40 percent in 2022. Read more about the Sobey School's accomplishments.
Don't miss next month's PPF Insider: Subscribe to the newsletter.