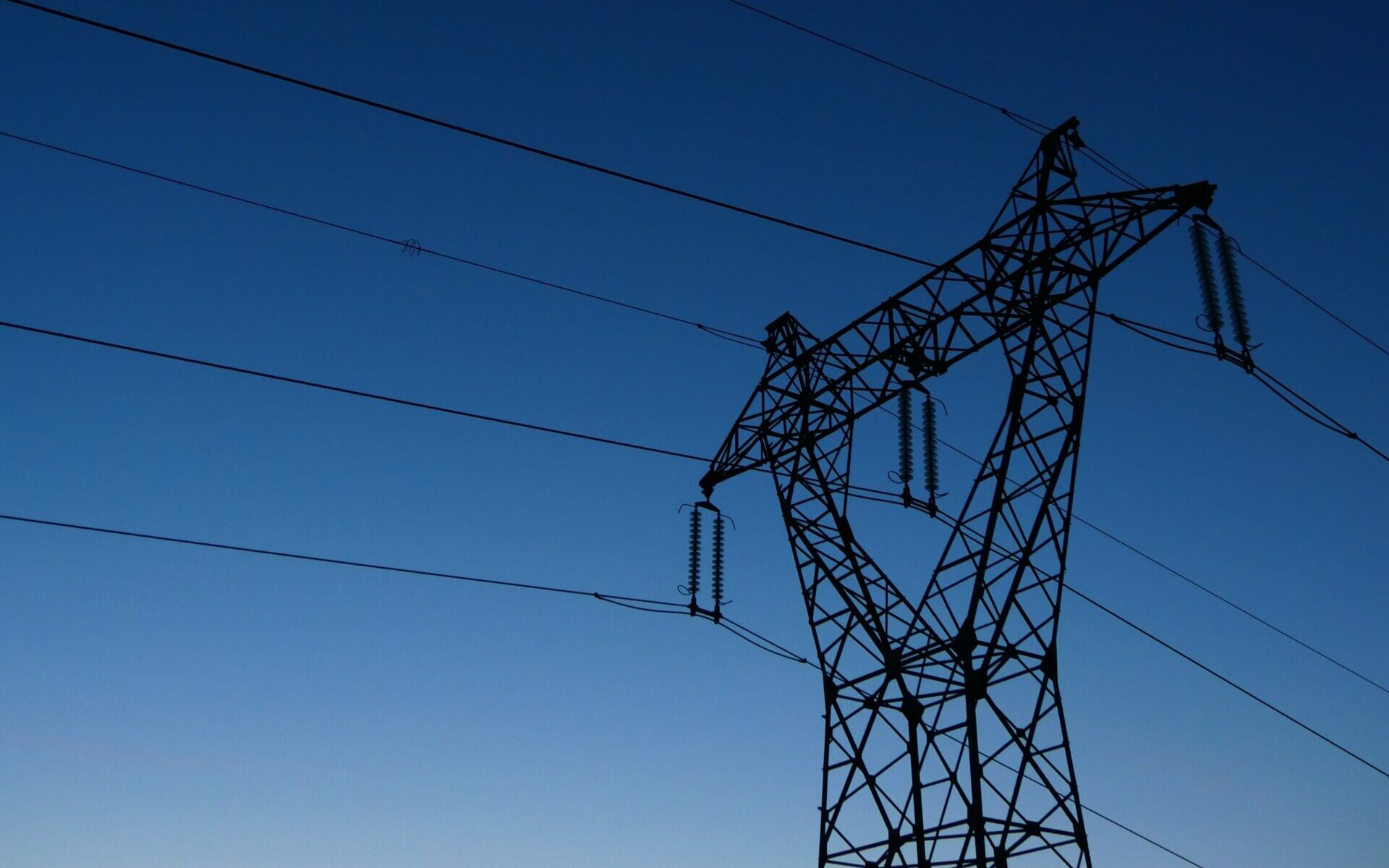 PPF Explains
What is the Atlantic Loop, and how important is it?
The regional electrical grid proposal has become unpopular with some provinces, but it could be essential to long-term ambitions 
Nova Scotia and New Brunswick recently announced plans to pursue a "modified Atlantic Loop," citing the full plan to build transmission lines linking with Quebec and Newfoundland and Labrador as too risky given the potential for cost overruns that could drive up electricity rates.
The provinces' scaled-back plan involves improving one transmission line across their shared border.
Here's what building the full Atlantic Loop would entail, and why it would be an essential part of a long-term plan to export clean energy from the region. The following comes from PPF's  latest report Catching the Wind:
The Atlantic Loop would consist of a series of high-capacity transmission lines connecting Hydro-Québec facilities with New Brunswick, together with upgraded capacity linking New Brunswick and Nova Scotia. The new transmission would complement existing lines that connect the Churchill River system in Labrador to the island of Newfoundland and via an undersea Maritime Link with Nova Scotia, thus closing the loop.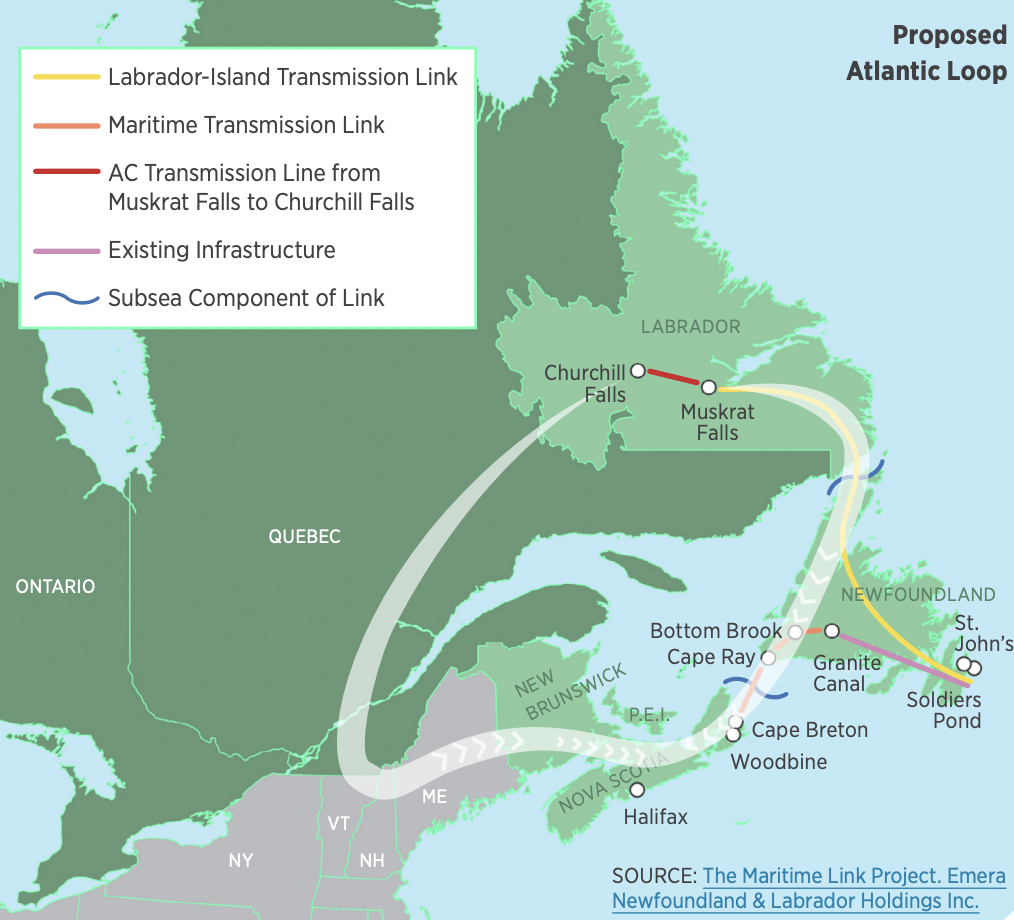 A completed Atlantic Loop would provide access to clean, renewable energy from Hydro-Québec to facilitate replacement of fossil fuel generation in New Brunswick and Nova Scotia in the 2030-35 time period, in accordance with provincial objectives and the new federal Clean Electricity Regulations. Bidirectional design of the transmission facilities could also permit export of clean electricity from Atlantic Canada to Quebec, and via existing connections to Ontario and the northeastern U.S. For that reason, a sufficiently capacious Atlantic Loop would be an essential element in a broader plan to enable major development of offshore wind energy, well beyond the domestic needs of Atlantic Canada. That's why the Atlantic Loop should be seen as a linchpin component of a national clean energy strategy.
As usual, the sticking point has been cost and who will bear it.
It has been reported that the federal government estimates the project would cost $6.8 billion, $4.5 billion of which could be financed by a 50-year loan from the Canada Infrastructure Bank. Nevertheless, the governments of Nova Scotia and New Brunswick have not signed on, citing uncertainty regarding eventual cost and the nature of the power purchase deal that would need to be negotiated with Hydro Quebec. Meanwhile the clock is ticking to meet decarbonization requirements on time.
A robust Atlantic Loop, combined with development of offshore wind at real scale, would be the ideal complement to Quebec and Labrador's hydro power — a win-win combination for everyone.