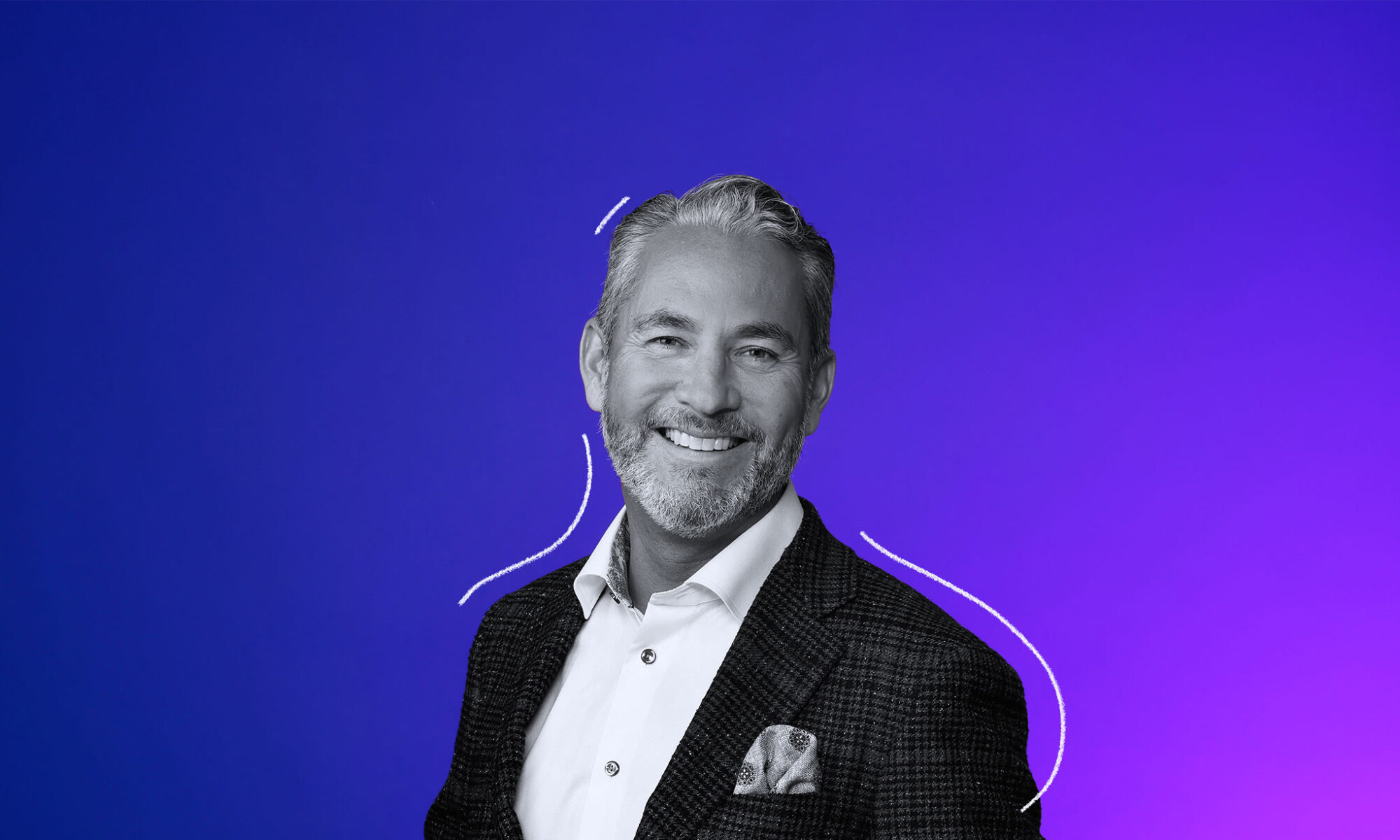 Article
JP Gladu – 2024 Testimonial Dinner Award Honouree
"Canada's Indigenous economy is its competitive edge"
JP Gladu's visionary leadership continues to inspire Indigenous communities and organizations, environmental non-government organizations, industry and governments
When the world shuddered in March 2020, Jean Paul (JP) Gladu unexpectedly found himself without a job or a fixed address. The 47-year-old's belongings were stuffed into a small suitcase and he was sleeping on his ex-wife's Ottawa couch.  
After eight years as the president and CEO of the influential Canadian Council for Aboriginal Business (CCAB), he had been set to move from Toronto to Fort McMurray, Alta., to become CEO of Bouchier, an Indigenous-owned company that provides contracting, construction and other services primarily to Alberta's oil sands. But days before Gladu was set to take up his post, the price of Canadian crude plunged to its lowest level on record and Bouchier laid off 500 staff, including Gladu.  
"What the hell am I going to do?" he remembers thinking.  
The visionary relationship builder who launched the highly successful Aboriginal Procurement Strategy at the CCAB had spent more than 25 years in the natural resources sector, bringing together Indigenous communities and organizations, environmental non-government organizations, industry and governments. When the oil patch came calling, Gladu opted to step away from the CCAB to lead an Indigenous business in the oil and energy sector he had long championed. "I wanted to dig deep on one thing," he says. 
Finding himself at a crossroads, Gladu did something unexpected but long dreamed of. He decided to move to Northern Ontario to "repatriate" his ancestral home of Bingwi Neyaashi Anishinaabek, formerly known as Sand Point First Nation, on the eastern shores of Lake Nipigon. 
In doing so, he became the second registered band member to move to the land that the Ontario government had systematically pried from his people years earlier. 
Gladu has always "walked through two worlds," he says. He is at ease in the glass towers of industry, wearing his tailored three-piece suits. He sits on the board of Calgary-based oil producer and refiner Suncor Energy, serves on the International Forum on Corporate Responsibility for Australia-based mining company, BHP, and was recently named to the board of the Institute of Corporate Directors, among many other directorships and advisory roles in forestry, sustainability and Indigenous business.  
But you can also find him in bush clothes, mostly north of Thunder Bay, hunting, harvesting, dressing, quartering and packing out moose to cook for himself, family and friends. He grew up Anishinaabe, hunting and fishing with his father, a second-generation logger and chief. Gladu imagined a life working to conserve the forests he grew up in. He earned a forestry technician diploma (and later, a degree in forestry from Northern Arizona University), with plans to become a conservation officer.  
For his first job, he worked with more than 40 First Nations communities across Ontario through the federal First Nations forestry program. He saw a new opportunity — to build economies, create jobs and strengthen and support families. That vision, he says, has always been innate to him. For the next two decades, he became adept at building relationships between First Nations and non-Indigenous businesses, negotiating agreements with the wind, mining and forestry sector, and consulting on biofuels, sawmill development and wind power monitoring sites, among others. After earning his executive MBA from Queen's University, he went to head up the CCAB.  
He has worked hard to include Indigenous-led businesses in the natural resources economy. "Many of our communities have been managing poverty for 150 years," he says. With Canada's 43,000 Indigenous-led businesses vastly underrepresented in the supply chains of most Canadian corporations and governments, he believes all stakeholders must come together and commit to addressing this issue. 
Under Gladu, the CCAB's Aboriginal Procurement Strategy included a national campaign encouraging Canadian corporations to "Supply Change" — specifically designed to enhance Indigenous participation in the procurement process. He points to the efforts of companies like Suncor, Syncrude and Imperial Oil, which have collectively spent $1 billion on Indigenous businesses in Alberta. 
Gladu is proudest of his influence on the Suncor board, which he says has consistently committed to working with Indigenous businesses. As an example, 20 per cent of Suncor's overall spending — worth about $3.1 billion — was with Indigenous suppliers. And in 2022, Suncor spent about 27 per cent more with Indigenous suppliers than in 2021.  
Gladu has long believed the federal government could do much more to influence its supply chains. On average, it has spent less than one per cent — and some years only 0.3 per cent — of its total spend on Indigenous businesses.  
Gladu and then-Suncor CEO Mark Little, who was co-chair of CCAB's Procurement Champions program, met with federal politicians and government officials in 2018 to push them to make a five per cent procurement commitment, in line with the percentage of people who identify as Indigenous in Canada. According to Gladu, Little said: "Listen, Suncor spends 10 times what you do on Indigenous businesses and look at the economic impact that it's had," recalls Gladu. "We embarrassed them."  
A few months after Gladu left the CCAB, the federal government committed to a five per cent procurement target for Indigenous business. In 2021, the federal government implemented a mandatory requirement for federal departments and agencies to ensure a minimum of five per cent of the total value of contracts are held by Indigenous businesses, to be phased in over three years, with full implementation expected by 2024.  
This commitment was a tremendous achievement for Gladu, who says a five per cent commitment from the federal government would increase its spend on Indigenous business to about $1 billion a year. If all provincial governments and territories met a five per cent target, he says, they would contribute over $23 billion to Indigenous businesses. "Canada's Indigenous economy," Gladu says, "is its competitive edge." 
This achievement was a sign it was time to try something new. Moving two hours north of Thunder Bay, to Bingwi Neyaashi Anishinaabek has been an adventure. There wasn't much there when he arrived, he says.  
Gladu's ancestors, including his paternal grandmother, had long occupied the southeast shore of Lake Nipigon. Once a thriving community, the people of Sand Point worked as commercial fishermen, loggers, trappers, sawyers and fur traders. They have endured decades of mistreatment by all levels of government that eventually drove them from their land. In the 1920s, Ontario Hydro created a hydro-electricity project that flooded the Sand Point people's homes, businesses and burial grounds, forcing many more to leave. In the 1930s, many were suffering from tuberculosis and uprooted and moved elsewhere. A provincial highway was built through their land. Then in 1956, those who remained, including Gladu's grandmother, were forced to leave. Their houses were emptied while they were away, with possessions strewn outside and the houses burned and bulldozed. In 1959, the province turned Sand Point into a provincial park.  
It wasn't until 2010 that Bingwi Neyaashi Anishinaabek received its Order in Council from the Government of Canada, returning Lake Nipigon Provincial Park to Sand Point First Nation.  
When Gladu moved there during the early days of the pandemic, there were washrooms, showers and a maintenance shed from the mothballed provincial park and the beginnings of a reborn community, including a new duplex where his cousin Arthur lived. Gladu moved in. There was electricity but there were no streetlights. "It was wild," he says.
He moved into a duplex with his cousin Arthur. This year, Gladu completed his "dream home," outfitted with a steam room and hot tub, sitting on Lake Nipigon. When his daughter Chloe visits from Montreal, they hunt and fish together. 
Living on the reserve, he also founded Mokwateh, a consultancy that shares Gladu's Anishinaabe name and that is committed to creating "common ground and common good" for Indigenous and non-Indigenous businesses. From his perch on Lake Nipigon, he still travels, frequently to Australia, to continue his mission of building bridges and relationships to create Indigenous jobs and fuel Canada's economy.  
"I am so grateful to be here," he says. "It is my peace and spiritual connection, my happy place, an important part of who I am — finding that balance between sustainable development and the resource sectors and land conservation and traditional practices." 
Profile by Shelley Page
Photo by Blair Gable
---
---
2024 Honourees

Janice Charette | Marc Garneau | Jayna Hefford | Murad Al-Katib
---
Past Honourees 
Harold Calla | John Risley | Lisa Raitt | Stephanie Nolen | Janice Stein | Laurent Duvernay-Tardif | Naila Moloo