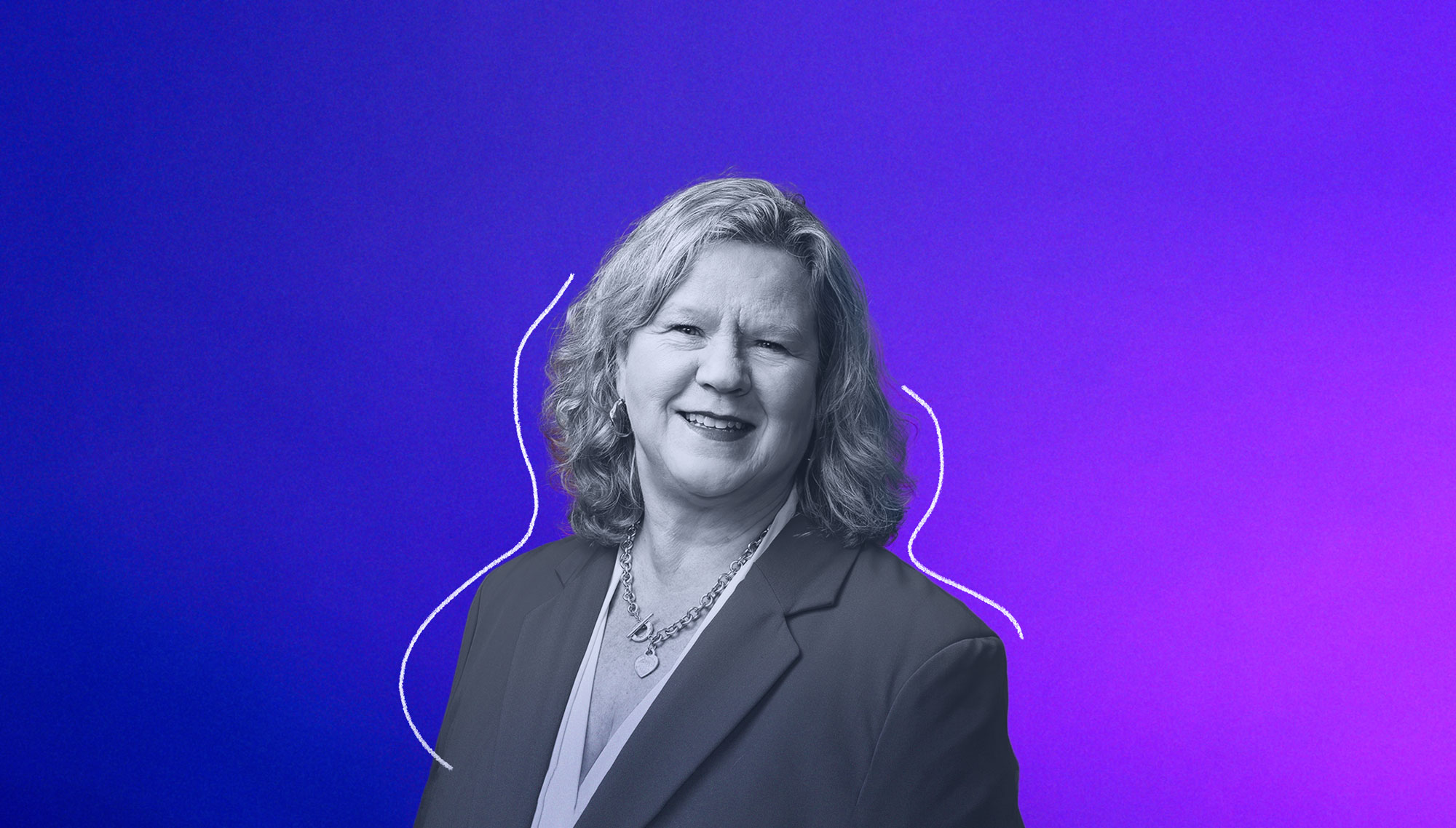 Article
Janice Charette – 2024 Testimonial Dinner Award Honouree
"To be the head of an institution, a pillar of our democracy, and to have a chance to work with prime ministers, to sit in the cabinet room, to lead and help to shape the future of the institution — there's nothing that will ever touch that."
Charette is the former clerk of the Privy Council, a mental health advocate, organizational wellness champion and, for now at least, a retiree
Janice Charette says she has always "run towards" the most difficult files, and nothing about her two turns leading the federal public service contradicts that self-assessment. In fact, her second stint, which began just as the pandemic reached fever pitch, is a master class in running towards, well, everything.
"It's been an intense few years," she deadpans. What has been described around the globe as a permacrisis — lurching from one unprecedented event to another — occupied her time. In Canada, that meant managing the public service's shift to working from home, helping to fix immigration and passport backlogs, navigating the Freedom Convoy's occupation of Ottawa, including the invocation of the Emergencies Act; coping with rising inflation and housing shortages, as well as climate-change-related catastrophes that required government response. Add to it all the death of Queen Elizabeth II, the coronation of her son, King Charles, and the war in Ukraine.
As clerk of the Privy Council, Charette was not only head of the 350,000-member public service, but also deputy minister to the prime minister and secretary to the cabinet. She retired in June 2023, after almost 40 years in nine different government departments.
She was first chosen as clerk by former prime minister Stephen Harper in 2014, only the second woman named to that position. In 2016, Prime Minister Justin Trudeau replaced her — she headed to the U.K. to become Canada's high commissioner — only to bring her back in March 2021 as interim clerk, and then permanently in May 2022.
Also see: Annual Testimonial Dinner Honour Roll 2024
"Not everybody gets a second act. That was a huge, great privilege for me to get to do that," she says, speaking with a tone that conveys humility and gratitude. "To be the head of an institution, a pillar of our democracy, and to have a chance to work with prime ministers, to sit in the cabinet room, to lead and help to shape the future of the institution — there's nothing that will ever touch that."
Her steady ascent through the ranks of the public service began in 1984 when she graduated with a degree in Commerce from Carleton University (she received an honorary degree from her alma mater the month she retired). Under Prime Minister Brian Mulroney, she was a departmental liaison officer for Progressive Conservative finance ministers Michael Wilson and Don Mazankowski. She once served in the office of then-prime minister and Progressive Conservative leader Kim Campbell and as chief of staff to then-Progressive Conservative leader Jean Charest.
Several senior government positions later, she was appointed the senior public servant in Canada, where she oversaw the 2015 transition from Conservative to the new Liberal government. "To be able to support the government of one stripe and then move as quickly as possible to earn the trust and deliver for a new government is really a test of a nonpartisan professional public service," she says. "That is the pinnacle of the role of the clerk in my mind and I was very, very proud of the work that I led with all of my colleagues."
Looking ahead, she worries about the organizational health of the public service. "During COVID, everything was urgent, everything was done poorly. We moved at speed, we were in permacrisis," says Charette. "What is a manageable level of activity and how do you organize yourself to be able to succeed in a hybrid environment? And I think that we weren't having enough conversations about that in the public service we had."
In addition to organizational wellness, she's also passionate about mental health, as a leader and as a mom.
In 2008, Charette chaired the United Way campaign for the Government of Canada, raising over $36 million for communities and national health charities across Canada. "This gave me a very local look and I started to understand about some of the challenges in the community." She decided she wanted to get more involved.
Then in 2010, 14-year-old Daron Richardson, daughter of then-Ottawa Senators assistant coach Luke Richardson, died by suicide. Charette knew Richardson and his wife well. Their other daughter, Morgan, played hockey with Charette's daughter, Cassie. They'd spent hours at the rink watching their kids play. "After Daron's suicide, I started to learn more about the prevalence of youth suicide."
Charette joined the board of directors at the Royal Ottawa Health Care Group, where she focused on access to mental health services, particularly for youth.
She's also carried her passion for mental health and wellness to the public service, "both from the compassionate empathetic side of my personality … (and) from a productivity and bottom-line absentee perspective." Employees didn't feel comfortable talking about their mental health issues or have the tools within the workplace to support them because it's so stigmatized, she says. "It sounds cliché but if you can actually change the life of just one person, it makes it worthwhile."
If one in four people suffers from a diagnosable mental disorder, that impacts wellness and productivity of the workforce, Charette says. She focused on building a healthy, respectful and supportive work environment, creating the space for open, stigma-free dialogues, as well as focusing on preventing harm, promoting health and resilience. "I'm proud of the progress the public service has made." When she became clerk, she made the health and wellness of the public service a top priority.
When speaking about the public service, she can't help but talk in the present tense and use "we" — catching herself with apologetic laughter a few times during the interview. She admits to having been reluctant to retire and agonizing about the decision. In the end, she knew she had to give her successor, John Hannaford, time to prepare for the next election. "I certainly flirted with that idea (of staying)," she says. "And then I didn't think it was in the best interest of the public service."
Profile by Shelley Page
Photo by Blair Gable
---