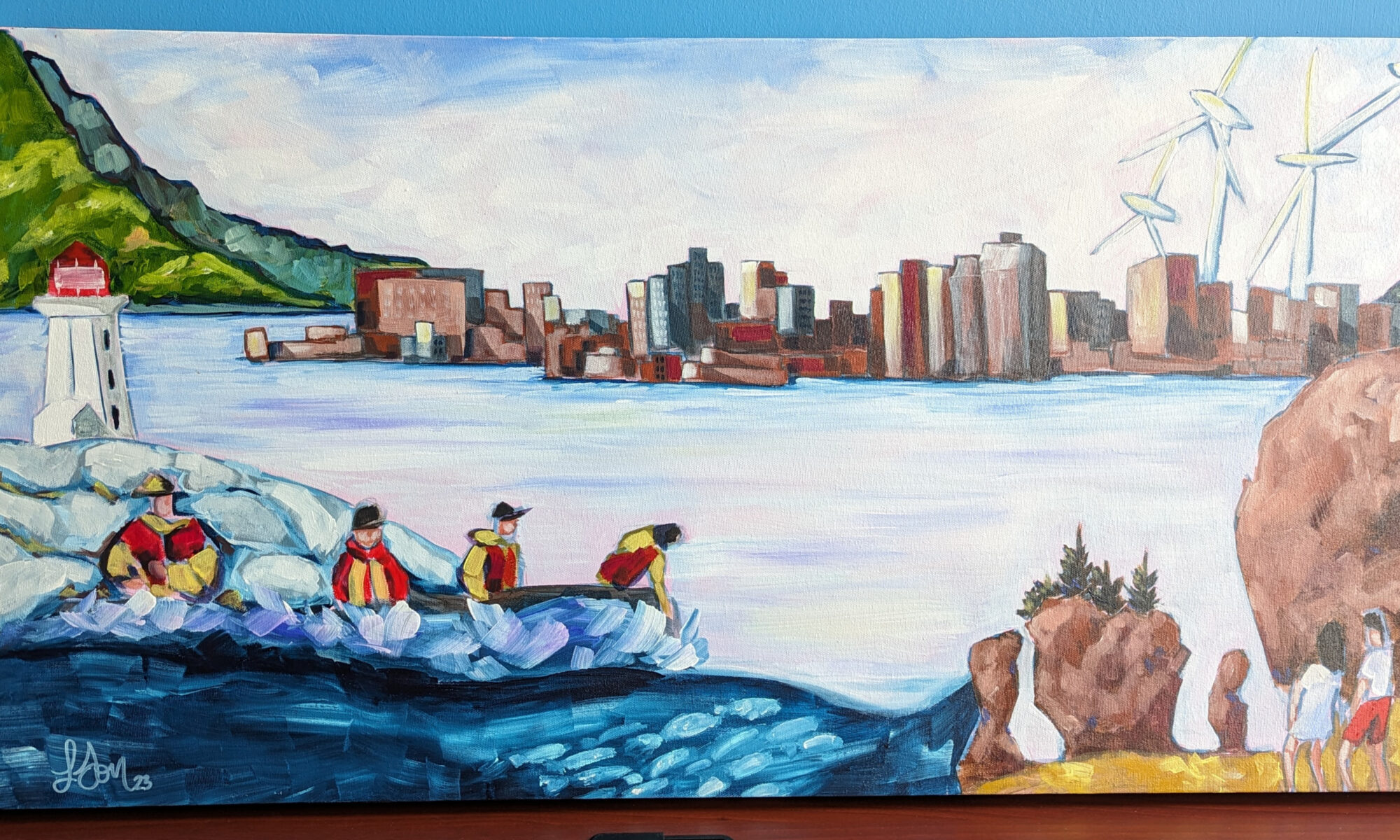 Article
How an event in Fredericton inspired a work of art
Last month's Atlantic dinner featured a notable special guest – local artist Laura Forrester, who created 'Atlantic Motion'
Last month, the Public Policy Forum hosted the Atlantic Dinner and Frank McKenna Awards in Fredericton.
Since 2013, the awards have honoured people who contribute to public policy and demonstrate inspiring leadership. This year, the honorees are: Francis P. McGuire, former president of the Atlantic Canada Opportunities Agency; Cynthia Dorrington, president of Vale & Associates Human Resource Management and Consulting Inc., and Anastasia Qupee, former Grand Chief of the Innu Nation.
And, there was another notable featured guest: Local artist Laura Forrester. For the duration of the event — about four hours — Forrester was busy producing an original piece of art, and the result is the work you see above.
Also see: The Atlantic Canada Momentum Index
Live painting in front of an audience isn't new to Forrester, who's produced many works this way. And while art is often considered a solitary activity, Forrester says she enjoys interacting with guests while painting.
Describing the work she produced, she says, "The concept includes elements from each of the Atlantic provinces… the Western Brook Pond Fjord in Newfoundland anchors the top of the image on either side with the Halifax cityscape cantered on the horizon line. The Atlantic Ocean dominates the centre of the image with Peggy's Cove, and the Hopewell Rocks in the foreground."
The original, titled 'Atlantic Motion,' now lives in Ottawa but a print of the work can now be purchased on Laura Forrester's website.