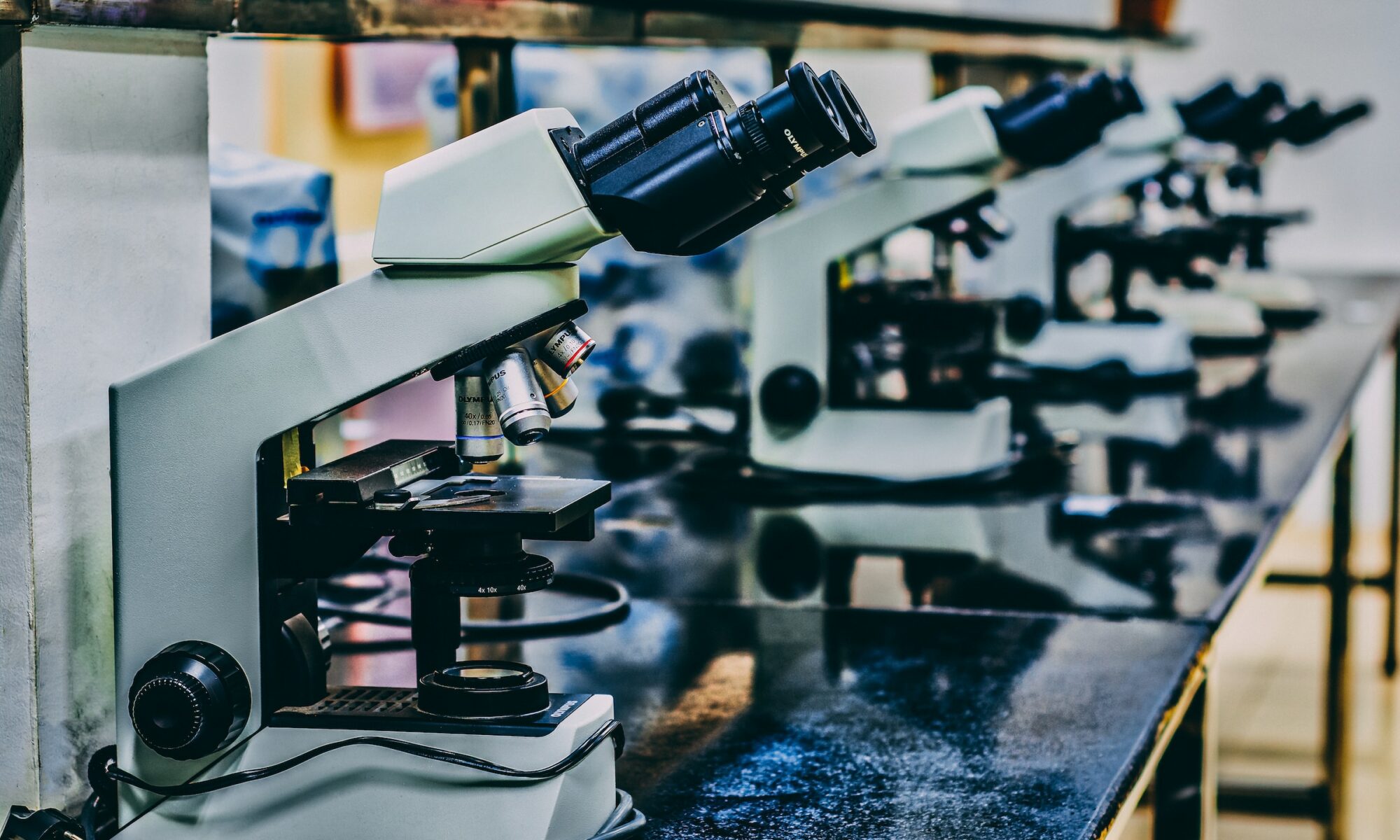 News
PPF Insider: How to prepare for the next health security emergency
In this month's guide to all things PPF: Bracing for 'the next one', a primer on the Online News Act, and an Action Canada podcast
PPF Reports
The Next One: Preparing for the next health emergency
While Canada is enjoying a period of relative calm post-COVID, another health emergency will certainly come, and it will defy our expectations yet again. Are we ready? A new PPF report argues that Canada needs to urgently improve its preparedness, including by creating a new institution to oversee health security and identifying life sciences niches where Canada can develop comparative advantages to leverage in the next crisis.
The report, The next one — Preparing Canada for another health emergency, is the result of discussions between a panel of executives from the life sciences industry and representatives from federal and provincial governments. The Life Sciences Forum panel, pulled together by PPF, is engaged in ongoing discussions to learn lessons from the last pandemic and work on plans for the next health security emergency.
PPF EXPLAINS
Can the Online News Act save journalism?
PPF President and CEO Edward Greenspon and Christopher Dornan, former director of the School of Journalism and Communication and the Arthur Kroeger College of Public Affairs at Carleton University, break down what new regulations mean for the Online News Act.  In a detailed Q&A the authors of the landmark Shattered Mirror report explain what's at stake, how the Act become a hybrid between the Australian model and a levy on the tech platforms, how deals may be made, and what those deals could mean for the future of journalism.
"Let's not lose sight of what we as a society are trying to achieve," says Greenspon. "U.S. scholar Michael Schudson has described one of the great functions of journalism as creating 'social empathy,' by which he means bringing a compassionate understanding of how different people experience their lives in different ways. In a time of sharpened social divisions, that is surely what policy should be working to promote."
Big changes coming to the Competition Act
There are major changes in the works surrounding competition law in Canada. PPF Policy Lead and Economist Robin Shaban and PPF Fellow Vass Bednar explain why Canada's approach amounts to a kind of 'radical incrementalism' and why an even more deep rethink may be in order. "What this incremental approach lacks is the kind of big-picture conceptual reform(s) that are needed – especially in the digital era – which require a fundamental re-thinking of the law that doesn't lend itself to a catchy press release."
PPF NEWSLETTERS
Follow all the latest news from Atlantic Canada with our recently launched Atlantic Momentum Newsletter. This week, we look at the Nova Scotia Auditor General's report on ambulance delays, a new co-housing community and the curious rise of superyachts in Cape Breton. Check out PPF Media to read past issues and sign up to get issues in your inbox every Wednesday.
PPF EVENTS
A Q&A with Demis Hassabis
At A New Era of Artificial Intelligence: Envisioning the Future of Health and Science, AI researcher and entrepreneur Dr. Demis Hassabis will delve into AI developments in health and science, future uses and how Canada should be responding. PPF Fellow Shingai Manjengwa, Head of AI Education at ChainML, will join him in a conversation and audience Q&A to further explore these questions through a policy lens.
This event, in partnership with the Gairdner Foundation and the Public Policy Forum, is part of the Gairdner Global Perspectives Panel series presented by Telus Health.
Early bird tickets for the Testimonial Dinner Honour Roll
PPF's next Testimonial Dinner Honour Roll will be held in Toronto on April 11, 2024. More than 1,100 leaders and policy wonks from all sectors of society will gather to pay tribute to distinguished Canadians who have made outstanding contributions to public policy and good governance. And what a time we'll have; take a look at the 2023 edition and register now. We've extended our early bird pricing until October 31, 2023.
PPF ACADEMY
Navigating AI Governance
The new AI Policy Compass program is designed to help its graduates better navigate a rapidly changing AI policy landscape. This professional development opportunity is for policymakers from all levels of government (federal, provincial and municipal) and anyone in private, academic or non-profit sectors working on AI governance and policy initiatives.
We are proud to partner with Mila – Quebec Artificial Intelligence Institute and speakers Shingai Manjengwa, the head of AI education at ChainML, Jake Hirsch-Allen, LinkedIn's workforce development and skills lead and Shalaleh Rismani, a PhD candidate at McGill University. The first cohort begins Oct. 17, visit our website for more information, and to register.
Policy Perspectives Podcasts
Don't miss our bilingual podcast series! PPF and Action Canada are thrilled to announce the launch of "Policy Perspectives," where Action Canada Fellows explore fundamental questions about the nature of public policy, drawing from unique experiences and insights gained during their study tours.  The inaugural episode features Action Canada Fellows Sophie Hamel '23 and Japman Bajaj '23 discussing what public policy means to them, and how their visit to Halifax shaped their understanding of this complex field.
Policy 101
PPF and Action Canada launched the Policy 101 videos series and we've been gratified by the positive feedback from educators who have used these educational tools. The videos, which draw on the expertise of Action Canada Fellows, break down the elements of public policy into digestible, engaging modules, with real world examples to illustrate the concepts. They feature teacher guides linked to high school curriculums across Canada which provide educators with a valuable roadmap to introduce content to students in an engaging and interactive manner. Learn more about the project and watch the videos.
PPF IN THE NEWS
-Victoria Kuketz, PPF's Digital Democracy Fellow, and Shweta Menon, a PPF Policy Lead, write about how the next generation of Canadians could become champions of democracy, despite a trend pointing toward disenchantment and disengagement. "Non-partisan nationwide campaigns that build capacity and democratic engagement with young adults are critical and must be done authentically to resonate. In turn, young people must take up the charge to empower themselves as well so they can exercise their own power within our democracy." Read the full column at PPF Media.
-André Picard, the Globe and Mail's health reporter and columnist, covered PPF's The next one report, and its key recommendation that Canada needs a new institution to protect health security. "We can, and should, use the brief interregnum to build up our capacity to guard against future threats and respond to coming health emergencies," he wrote. "We've been warned many times that preparing for 'The Next One' is essential. It's about time we listened, and acted."
-POLITICO's influential and widely read morning newsletter Ottawa Playbook highlighted PPF's explainer on the Online News Act, covering three key points from the Q&A with Edward Greenspon and Chris Dornnan. Read the breakdown by Zi-Ann Lum and Nick Taylor-Vaisey.
-PPF Fellow Sean Speer joins the contentious debate about the future of the CBC, jumping off from his recent appearance on Cross Country Checkup. Read his opinion piece in The Hub.
-Canada needs a new approach to meeting its ambitious goals around disability inclusion to become a "barrier-free society," writes PPF Fellow Sunil Johal in The Conversation. "Pervasive misconceptions about disabilities, flawed income-support systems, and inadequate enforcement of regulations are among the systemic challenges that contribute to [the] status quo."
Johal will also be moderating a Policy Talks event titled 'Securing a disability inclusive future' It takes place at 6 p.m. on Oct. 30 at the National Arts Centre in Ottawa.
-The Toronto Star's flagship morning newsletter highlighted PPF's Primary Care for Everyone report, in a story noting a curious discrepancy: Hundreds of thousands of Canadians don't have a family doctor, yet there appear to be more family doctors per capita than ever before.
-PPF Fellow Ed Whittingham and his co-hosts launched season five of the Energy vs Climate podcast. Recent episodes include a look at Albertans' attitudes toward the energy transition and a discussion about the target to keep global warming to 1.5 degrees C by the end of the century.
-In the National Post, John Ivison cites PPF's Far and Widening report in a column about rising partisan hostility in Canadian politics: "As Justin Ling, author of the PPF report on polarization, noted, political parties used to be big tents, a microcosm of the country at large, but they now more closely resemble special interest groups."
PPF Members
Governor General's Innovation Awards
For the past eight years, PPF Member Rideau Hall Foundation has been hosting the Governor General's Innovation Awards celebrating excellence in innovation across all sectors of Canadian society. PPF is pleased to be a nominating partner for the awards, which recognize and celebrate outstanding Canadian individuals, teams and organizations — trailblazers and creators who contribute to our country's success,  help shape our future and inspire the next generation. Nominations are open until Nov. 16, 2023. If your organization is interested in submitting a nomination, , please contact PPF Membership Lead, Chelsea Berry, at cberry@ppforum.ca.
Congratulations to the 2023 PAR Certified Companies
PPF Member Canadian Council for Aboriginal Business (CCAC) announced that 24 Canadian companies will be recognized at the West Coast Business Forum Award Dinner, being held Oct. 19, for achieving certification in Progressive Aboriginal Relations™ (PAR). The PAR program includes an online management and reporting tool that supports participating companies' efforts towards progressive improvement in Indigenous relations. CCAB member companies build a framework that enables them to achieve certification in Indigenous relations at the bronze, silver or gold level. PPF wishes to recognize its members ATCO Structure and Logistics Ltd. and Ernst and Young (EY) for having received gold and silver PAR certification, respectively.
PPF Reads
Vaxxers: The Inside Story of the Oxford AstraZeneca Vaccine and the Race Against the Virus by Professor Sarah Gilbert and Dr. Catherine Green – This book is a good read!  Informative about the science behind vaccines and provides a human glimpse of the tremendous efforts, against the odds, to develop and produce a vaccine at scale.  Science-policy communication at its finest. -Marian Campbell Jarvis, PPF Public Service Senior Fellow
Walter Isaacson's new Elon Musk tome, weighing in at 688 pages — or 20 hours and 27 minutes on Audible — is epic in every sense, but it's also just a great romp that soars with telling detail: eels and hovercrafts at a Musk birthday party, a heroic hairdryer that saves a rocket launch, executives soul-searching on a rooftop at midnight, an alphabet of children. Musk's opening quote sets the tone: "I reinvented electric cars and I'm sending people to Mars in a rocket ship. Did you think I was also going to be a chill, normal dude?" The answer is hauntingly complex.  –  Alison Uncles, Vice President, PPF Media
The Myth of Normal by Gabor Mate. No matter who you are or what your deal is, understanding the role trauma plays in shaping your cognitive behavioural reaction to things is mega. Gabor is Canadian, but he leads the whole damn world on this dialogue. This book will maybe make you a better human as you go through life. – Allison Gifford, PPF Vice President of Policy & Programming
Don't miss next month's PPF Insider: Subscribe to the newsletter. 
Almost 24,000 people can't be wrong! Join the most followed Canada-focused think tank on LinkedIn to get daily policy updates, early notice of must-attend events and up-to-the-minute news on report releases.