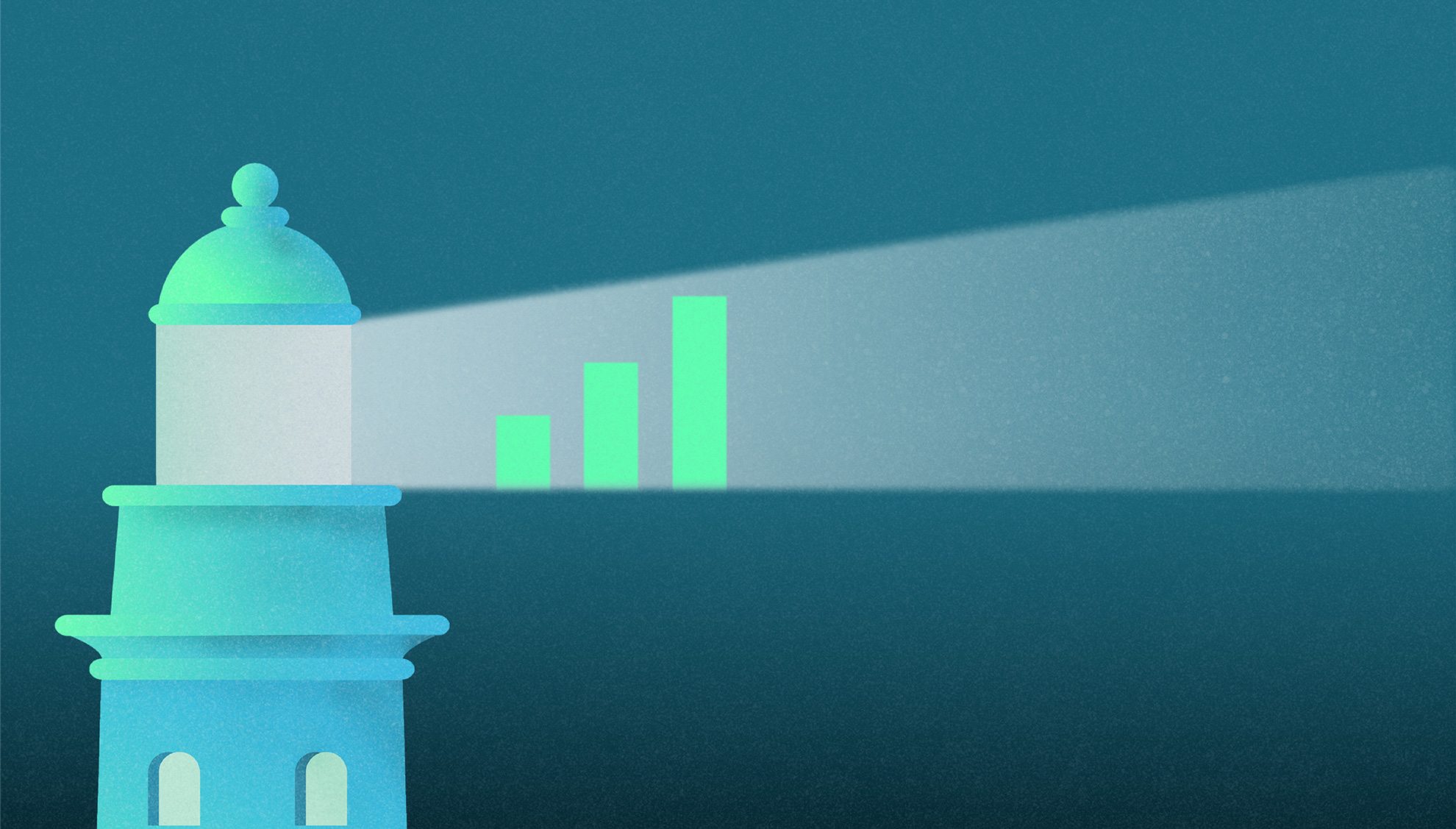 News
The Atlantic Momentum Newsletter, Oct. 18, 2023: A superpower and tiny homes
A must-read weekly review of the policy news, issues and events that are driving change in Atlantic Canada
Earlier this year, 17 former Atlantic premiers and deputy premiers endorsed the PPF's Atlantic Momentum Index. This landmark report put convincing data behind something that many Atlantic Canadians were already feeling: the region is on the upswing, outpacing the rest of Canada by some key measures. This weekly newsletter looks at news and events in the region through the lens of the Index: Where and how is Atlantic Canada growing? What policies are standing in the way of momentum?  Where are the opportunities, the failures, the successes?
Here's what we're following this week:
⚡Superpower
Nova Scotia and New Brunswick committed on Monday to eliminating coal as a source of power by 2030, and to building a clean energy grid by 2035. As part of an agreement with Ottawa, they also announced plans for a "modified Atlantic Loop," upgrading a transmission line between the provinces, but scaling back wider efforts to link up with Quebec and Newfoundland and Labrador.
Last week, Nova Scotia said it was abandoning the Atlantic Loop, and called for 30 per cent more wind power. That may only scratch the surface of what's needed to build a clean grid, and what's possible in Atlantic Canada. A new PPF report, released earlier this week, says wind power could turn the region into the next energy superpower.
"Offshore wind could be for Atlantic Canada what oil was to Texas or hydro power to Quebec. We are talking here not of something incremental but monumental," reads the report, Catching the Wind: How Atlantic Canada Can Become an Energy Superpower.
A massive development of wind energy would secure clean, exportable energy – key for meeting looming climate change goals – and spark a multi-billion-dollar industry. But Canada is already playing catch-up. Despite having one of the longest and windiest coastlines it does not have a single offshore wind turbine operating or under construction in its offshore waters. Environmental concerns will also need to be overcome and vast amounts of capital are needed. The PPF paper, written by Peter Nicholson, chair of the Canadian Climate Institute, outlines in detail how superpower status can be achieved, and why wind represents an historic opportunity for Atlantic Canada.
Read Bloomberg's coverage, as well as reporting by the CBC.
A project of this scope would require increased transmission capacity for Atlantic Canada to supply clean energy to the rest of Canada. Completing the Atlantic Loop would be essential, says the report.
The fate of The Atlantic Loop project was already in doubt after both Nova Scotia and New Brunswick said this summer that the costs associated with it were too high. In June, N.S. Premier Tim Houston raised doubts about Ottawa's proposed $4.5 billion investment, noting that the total would have to eventually be paid back by ratepayers. In August, NB Power released a report that also estimated the overall cost of the project would be high for New Brunswickers, stating that infrastructure, increased generation and purchased power costs would mean a seven- to nine percent increase in costs to electricity customers.
But that may be an inescapable trade-off as Canada embarks on its energy transition. As noted in the PPF's June report, Project of the Century: A Blueprint for Growing Canada's Clean Electricity Supply – and Fast, "We can expect the pressure on the taxpayer and ratepayer to get more, not less, onerous in the coming years."
🌳Nature deal
Nova Scotia has signed an environmental protection and conservation agreement with the federal government (the deal was previewed over a year ago). Ottawa's investment of $28.5 million over three years is aimed at supporting the Mi'kmaq of Nova Scotia in conservation of at-risk species and birds, as well as existing and new land. Nova Scotia says it will increase the amount of protected and conserved areas within the province to 82,500 hectares by March 2026 on its way to meeting its goal of protecting 30 percent of its land and water by 2030.
The announcement last week follows the government of N.S.'s commitment last December to invest $20 million to help acquire and protect 9,300 hectares of Crown land, develop six new nature reserves and expand seven existing wilderness areas.
👟Trail of visitors
In its most recent impact study, the Trans-Canada Trail suggests that it is bringing significant economic and health benefits to portions of Atlantic Canada. The report, The Benefits of Connecting Canadians, figures that the section of trail between Corner Brook and Stephenville, N.L., has helped generate $21.8 million in direct and indirect annual economic activity, while saving $2.3 million in health care costs.
It's a similar story for the trail section between Halifax and Lunenberg, N.S., which the report calculates has generated $15.5 million worth of economic activity, and $3.2 million in health benefits.
Rosemary MacEachern, owner of Sweet Ride Cycling in Mahone Bay, N.S. told the report's authors her shop saw a 160 percent jump in bike rentals between 2017 and early 2020 as the trail gained popularity and drew more visitors. "Everybody is recognizing the fact that there's a lot more traffic on [the trail], whether they are walkers, cyclists or other users," MacEachern said. But as successful as the trail between Corner Brook and Stephenville, N.L. has been, the report acknowledges that upgrades are necessary, particularly to proper signage.
🔋Energy boost
The enormous West White Rose concrete gravity structure that will, one day, sit in 120m of sea water above the White Rose oil field north-east of St. John's, N.L., has passed a construction milestone. The structure is now more than 80 percent complete, and the overall project – which was nearly abandoned altogether with the onset of the pandemic and oil price crash – is at 70 percent. The project is projected to extend the life of the oil field by 14 years.
Elsewhere, Piedmont Lithium announced a new investment of $2 million in a prospective lithium project in Newfoundland and Labrador. Lithium-mentum is building in N.L. of late. Despite having no mines currently producing the mineral, it's estimated there are approximately 2.9 million tons of it across Canada. In August, 2021, Sokomon Minerals Corp. and Benton Resources Inc. – the same two exploration companies with which Piedmont signed its latest deal – announced what they called a "significant" lithium discovery in the province.
🏘️ Small-scale housing solutions
Nova Scotia announced two new housing projects in an effort to address the shortage in the Halifax region. One is a tiny home community – that is, a grouping of 52 so-called tiny homes (typically only a few hundred square feet) – that the province says could house about 62 people. The homes will cost $9.4 million to build and a further $935,000 per year in annual operating costs (the Halifax municipality will take care of things like snow removal for the community). Additionally, N.S. is spending a further $7.5 million for 200 temporary shelters for the province, 100 of which will be used in the Halifax region (the other 100 to be dispersed as needed).
Meanwhile, in New Brunswick, a rent bank the province proposed over the summer still doesn't have an organization to administer the program and won't be operational this year. The bank, the N.B. government announced in June, would be backed by a $3-million investment to help up to 750 renter households annually with short-term loans to avoid eviction, find new accommodations, or help to cover first months' rent or a security deposit. As reported this summer, N.B. renters are facing the country's fastest-rising rental prices.
♟️Check the crowd
Chess grandmaster, and Atlantic Canada native, Aman Hambleton, was in Summerside, P.E.I. last week for the Maritime Chess Festival, which saw its largest roster of participants ever – 80, double the previous high. Hambleton, who earned the grandmaster title in 2018, currently operates a YouTube channel. This is, for the record, not the first chess tournament held this year in Atlantic Canada that exceeded participant expectations. This summer, the Nova Scotia Chess Open saw a relative surge in young players – perhaps due to the periods of isolation during the pandemic coinciding with the hit Netflix series, The Queen's Gambit.
On the horizon
Reports and releases:
Wednesday, Oct. 18. Housing starts (September)
Tuesday, Oct. 31. GDP (August)
Events:
Atlantic Economic Council, Business Outlook Conference, Oct. 31 to Nov. 9
Halifax International Security Forum, Nov. 17-19
Don't miss next week's Atlantic Momentum Newsletter: Subscribe now.
Do you have some Atlantic Momentum news to share?
Email us at media@ppforum.ca