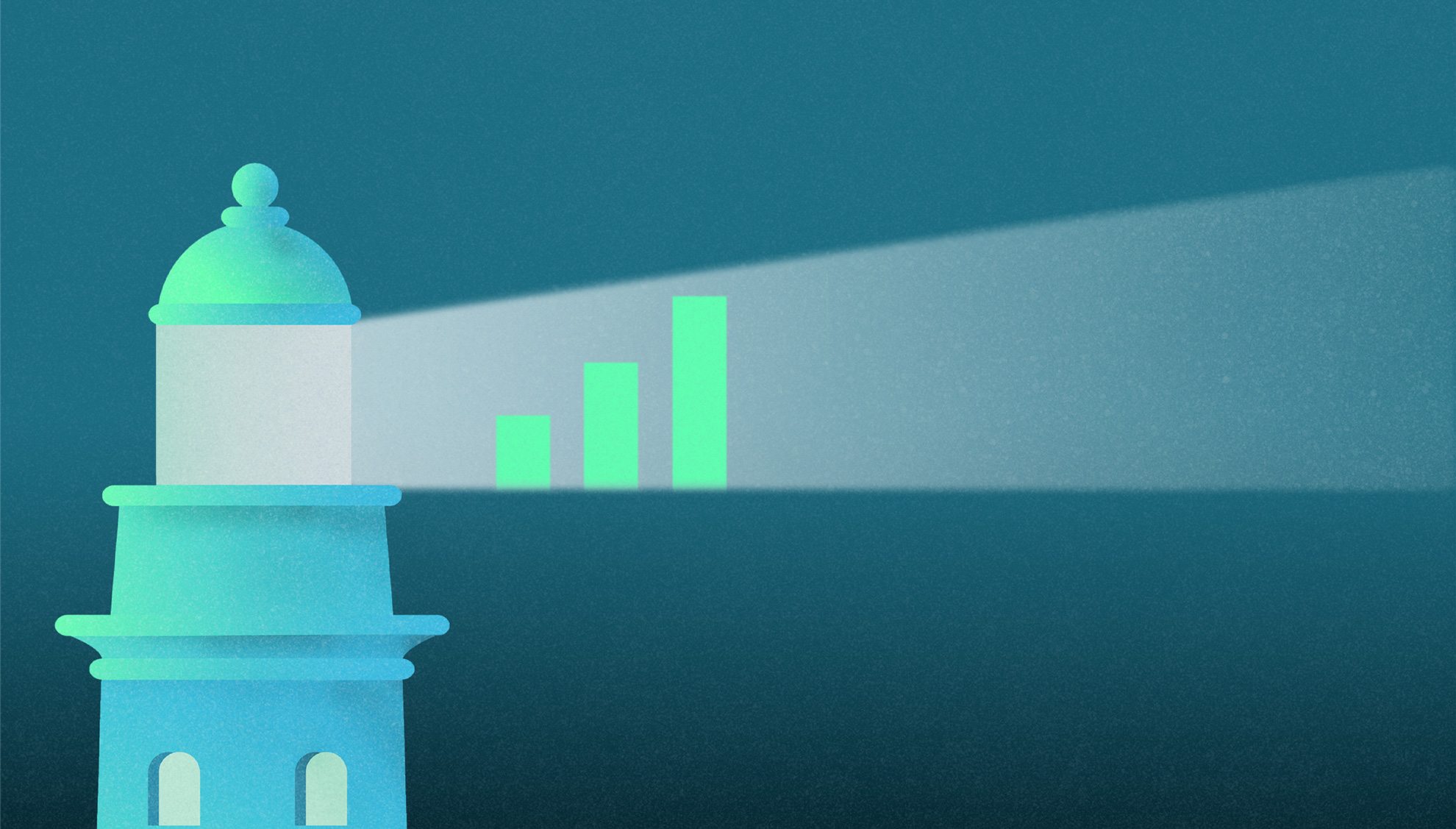 News
The Atlantic Momentum Newsletter, Nov. 8, 2023: High-tech turbines and tasty tap water
A must-read weekly review of the policy news, issues and events that are driving change in Atlantic Canada
Earlier this year, 17 former Atlantic premiers and deputy premiers endorsed the PPF's Atlantic Momentum Index. This landmark report put convincing data behind something that many Atlantic Canadians were already feeling: the region is on the upswing, outpacing the rest of Canada by some key measures. This weekly newsletter looks at news and events in the region through the lens of the Index: Where and how is Atlantic Canada growing? What policies are standing in the way of momentum?  Where are the opportunities, the failures, the successes?
Here's what we're following this week:
💨 Who will catch the wind?
Nova Scotia is moving ahead with efforts to develop offshore wind power, identifying two sites last week for future installations, one at the Atlantic entrance to the strait of Canso and one in the Northumberland Strait. The two sites could be home to a combined 310 turbines with a capacity of one gigawatt, which would put the province 20 percent of the way to its 2030 target for offshore wind capacity.
Natural Resources and Renewables Minister Tory Rushton assured that there was no rush. Nothing would go forward "until the regulations are all put in place, until the proper consultation is done with the fishers." Though if the province is to do away with coal-fired electricity generation by 2030, as federal law demands and it's committed to do, some sense of urgency might be advisable.
Meanwhile, back on land, the province of Newfoundland and Labrador has asked World Energy GH2 for more information after finding its 4,000-page environmental assessment submission lacking. World GH2 wants to install 328 turbines in two onshore wind farms to provide electricity for a green hydrogen-ammonia plant, and a decision was meant to come last week.
John Risley, the former Clearwater Seafoods Inc. tycoon backing the project, is likewise unfazed by the pace of things. "This is a brand-new industry," he told the CBC. "So you can imagine the government is wanting to move cautiously and we completely understand that."
🌬 Spin class
What does the future hold for an offshore wind industry that has, of late, suffered some big setbacks? Some new technology could dramatically change economic assumptions about what's feasible: contra-rotating vertical-axis turbines.
Were you forwarded this email by a friend or colleague? Subscribe to Atlantic Momentum to get this newsletter every Wednesday morning.  
☀ Power Play
With both Canada and the U.S. setting ambitious goals for a net-zero electricity grid by 2035, the question of just how interconnected the two countries should be has a certain urgency as well. Last week, the U.S. Department of Energy announced federal funding for the Twin States Clean Energy Link, a mostly underground bi-directional transmission line that would stretch from the Quebec border through Vermont and then into New Hampshire. The US$2-billion project would allow Quebec to export 1,200 megawatts of power south of the border and the emerging offshore wind industry in the U.S. northeast to send electricity the other way.
It's the same idea that drove the "Atlantic Loop" proposal, which Nova Scotia and New Brunswick have now abandoned over cost concerns in favour of a "modified Atlantic Loop" that would upgrade and extend an existing connection between the two provinces.
The PPF's offshore wind report argued that the Atlantic Loop, as originally envisioned, was essential to the region taking full advantage of the huge opportunity offshore wind offers, including selling green power into both the U.S. and the rest of Canada.
🩺 Paging foreign doctors
Efforts to address the doctor shortage in Atlantic Canada are increasingly focused on luring those from out of country, and they're showing increasing signs of success. On Oct. 1, New Brunswick launched a Practice-ready Assessment program that will put foreign doctors who want to move to the province through a 12-week clinical evaluation by a specially trained practicing physician. If they pass, that's all they'll need to practise in New Brunswick.
By month's end, the program had 100 applicants; 10 will be chosen for the first cohort. The province is hoping doctors from away will help ease a shortage that has left 20,000 New Brunswickers without a primary care physician (though that's a notable improvement from last year's 74,000.)
Nova Scotia is looking to draw from the same well of international talent. It's dropping the requirement that doctors from the U.K., Australia and New Zealand apply to the Royal College of Physicians and Surgeons of Canada to have their training evaluated before writing an exam.
And if it takes time for such efforts to bear fruit, there's always the virtual doctor. Nova Scotia has just launched a new health care app to help people access care and to book a range of services, including blood tests and x-rays. Called YourHealthNS, it will offer two free same-day virtual care sessions per year, and will even track emergency room wait times to save patients time and even out demands on overstretched hospitals.
⛏ Critical thinking
Newfoundland and Labrador has been a mining powerhouse since the province's first inhabitants, the Maritime Archaic Indians, quarried local stone some 7,500 years ago. Among the provinces, it has the second-highest production of iron ore and nickel, and is third place in copper. Now the province has developed a critical minerals plan to boost exploration and development, with an emphasis on those minerals vital to energy transition. It's backed by $4.3 million in funding and comes after $9.8 million in combined federal and provincial funding was announced late last year to encourage development in the sector.
Canada has deemed 31 minerals to be critical for the development of renewable energy and clean technology. Newfoundland and Labrador has at least 24 of those on the list, including lithium, graphite and cobalt. A recent survey of senior mining executives ranked the province as the fourth most attractive jurisdiction of 62 worldwide, trailing only Nevada, Western Australia and Saskatchewan.
🏠 Home again
Another week, another study about Canada's housing affordability crisis. This one, from RATESDOTCA, showed Halifax's average home price, at $540,500, is 83 percent higher than the average household can afford. It's far from the worst major city in Canada — that honour goes to Vancouver, with a price 191 percent higher — but it's the worst in a region that has seen house prices jump thanks to an immigration boom and a pandemic influx from other provinces.
Halifax is trying a number of things to help boost housing supply, including getting rid of minimum dimensions for single-unit homes to make way for more smaller houses and changing bylaws to allow for rooming houses in all residential areas.
Prince Edward Island is taking a more direct approach to affordability. The island has seen its own house price frenzy, with the P.E.I. Real Estate Association's benchmark price jumping from $222,900 in May 2020 to $367,400 in August 2023. Under a new rent-to-own program, the provincial government will spend $17.5 million buying homes for Islanders and then rent them back to them. To be eligible, a household with two earners will need to have annual income of less than $100,000. Monthly rent will be equivalent to a mortgage payment on the property — Finance P.E.I. will spend up to $350,000 on each house — at five percent interest amortized over 25 years. After five years, the renter can buy the house for the equivalent of the principal that remains. The province will also refund 40 percent of the interest costs the renter has paid to help with the down payment.
💦 Eau baby
And in case you needed another reason to move to P.E.I., it turns out Charlottetown has the tastiest tap water in Atlantic Canada. It won the honour at the annual Atlantic Canada Water and Wastewater Association conference last week and will now go on to compete for the North American title next June in hopes of making it two in a row for the region — Miramichi, New Brunswick was named continental champ this past June.
Richard MacEwen, manager of the city's Water & Sewage Utility, credits the win to "Mother Nature." The city draws its water from four groundwater well fields that pull from sandstone bedrock. "We basically a have giant sand filter system," he says. The city does chlorinate the water, but that's more a disinfectant than a treatment, he adds.
As for which well field the winning sample came from, MacEwen's not saying, perhaps to avoid having citizens demand a particular source. He chose the sample by asking his operators which field was best, and they told him which source they filled their water bottles from every morning. "So we had the best of the best in the competition," he says.
On the horizon
Reports and releases:
Wednesday, Nov. 8, Building permits (Sept.)
Wednesday, Nov. 15, MLS home sales (Oct.)
Thursday, Nov. 16, Housing starts (Oct.)
Tuesday, Nov. 21, Consumer Price Index
Events:
Atlantic Economic Council, Business Outlook Conference, Oct. 31 to Nov. 9
Halifax International Security Forum, Nov. 17-19
St. John's Board of Trade 2023 Business Awards, Nov. 23
Marine Renewables Canada 2023 Conference, Dec. 4-6 (Ottawa)
Atlantic Canada Solar Summit, Dec. 6
Do you have Atlantic Momentum news to share?
Email us at media@ppforum.ca
Not subscribed? Get on this list: PPF: Atlantic Momentum Newsletter