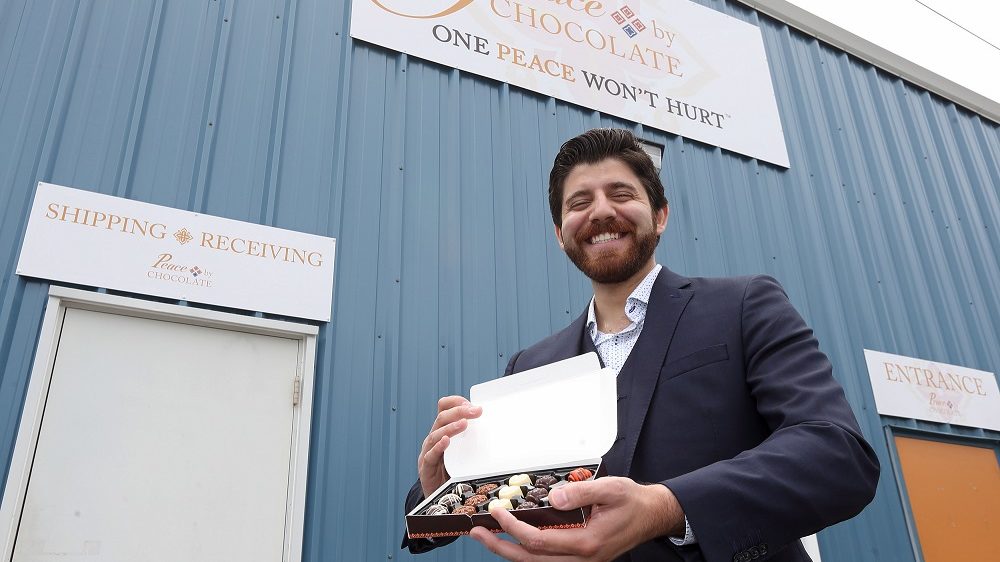 Article
Tareq Hadhad: Adapt your product to the Canadian market
Advice from Atlantic Canada's Immigrant Entrepreneurs
The CEO of Peace by Chocolate is on a mission to spread hope—and to be a major player in Canada's candy market
When Tareq Hadhad's family started making chocolate in Antigonish, Nova Scotia, they used the same recipe and the same process that they had used in their Syrian factory before it was bombed.
They quickly realized that it was a mistake.
"Many immigrants run their business the same way here that they ran it back home," says Hadhad. "They only target their own community and they forget about the tens of millions of Canadians. You have to find a common piece."
Syrian chocolate has roughly twice as many calories as the chocolate sold in Canada, says Hadhad, and the cocoa base is very different. Today, his company sells a modified version of their Syrian chocolate in supermarkets across the country.
"We decided to make a chocolate that everyone would love. And it's healthier," he says.
More advice
Hadhad is the 27-year-old CEO of Peace by Chocolate, and he may be the most visible face of Syrian refugees in Canada.
He was a medical student with no prior business experience when his family landed in Antigonish in 2015. Since the family started its now-famous chocolate business, Hadhad has done more than 400 interviews and delivered more than 350 speeches.
His father ran one of the largest chocolate factories in the Middle East before it was bombed, so the business wasn't new to the family, but it was new to Hadhad, who had spent his life before the war studying medicine.
Hadhad credits community support, timing and good marketing for his family's extraordinary success in Canada.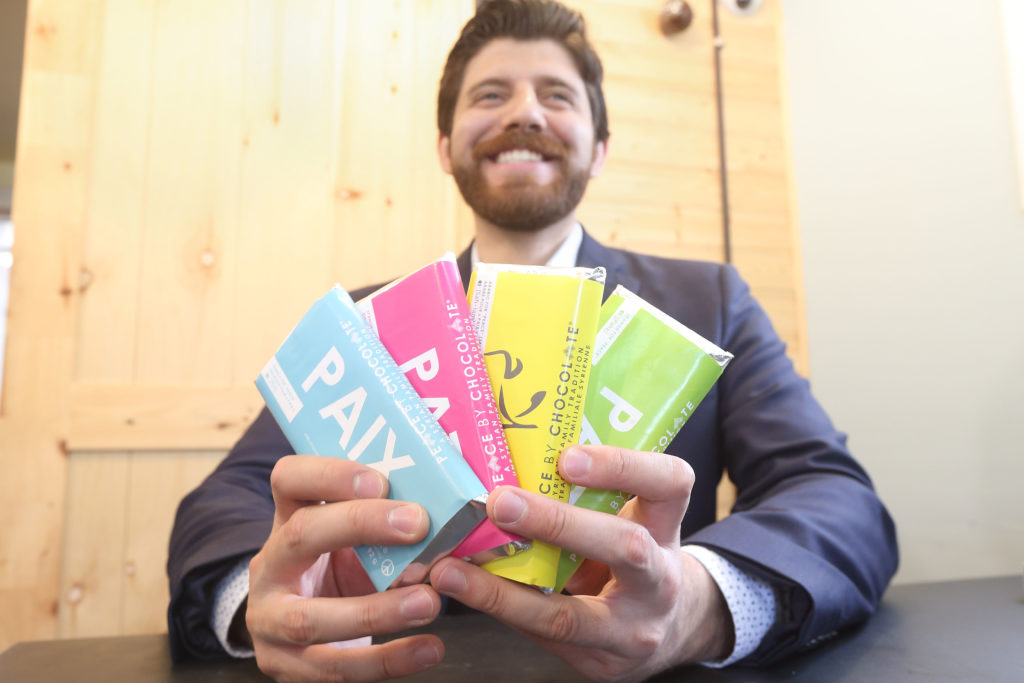 The family's religious beliefs prevent them from paying interest on borrowed money, so a traditional loan was out of the question to launch the new business. To get the business off the ground, a few neighbors in Antigonish scraped together $10,000 to lend to the family without interest, and a local building supply company delivered materials to build a small shack and didn't require payment for six months.
Hadhad says that the 2016 United States presidential election also helped the company because people were looking for an antidote to anti-immigration rhetoric. Furthermore, Prime Minister Justin Trudeau cited the chocolatiers in a speech at the United Nations, which gave the company a national reputation.
But none of that would have mattered without the company's unique branding and marketing campaign, he says.
Peace by Chocolate is selling a message and a world view as much as it is selling chocolate. It regularly launches new themes and new bars connected to that view, with videos and redesigned packaging to go with it. On Valentine's Day, the company found senior couples who had been together for more than 25 years and filmed them offering love advice. When the company launched its Peace bar in multiple languages, it created the first one in Mi'kmaq.
'There is always a lesson out of it. That's how we try to stand out and how we are different.'
That lesson is always connected to peace, tolerance and love.
"In a time when hate can go viral so easily, it is time to change and speak. Hate is learned. And anything that can be learned can be unlearned."
Peace by Chocolate quickly outgrew its original shack and moved to a proper factory. It now employs 55 people in Antigonish and sells across Canada. Hadhad wants it to be one of the top five chocolate companies in Canada by 2024.
The former medical student is now so busy talking about his company and his life that he needs an agent to keep track of his bookings, but he still tries to get away and enjoy his new life in Canada. That commitment led him to try skydiving in Saskatchewan in 2016, where he gained new insights that now guide his personal and management philosophy. He was terrified inside the plane, he says, and didn't want to jump. But when he finally sailed out the door, the experience was sublime.
"I realized as I was falling that all the big things in life, the great things in life, they always come on the other side of our fears."