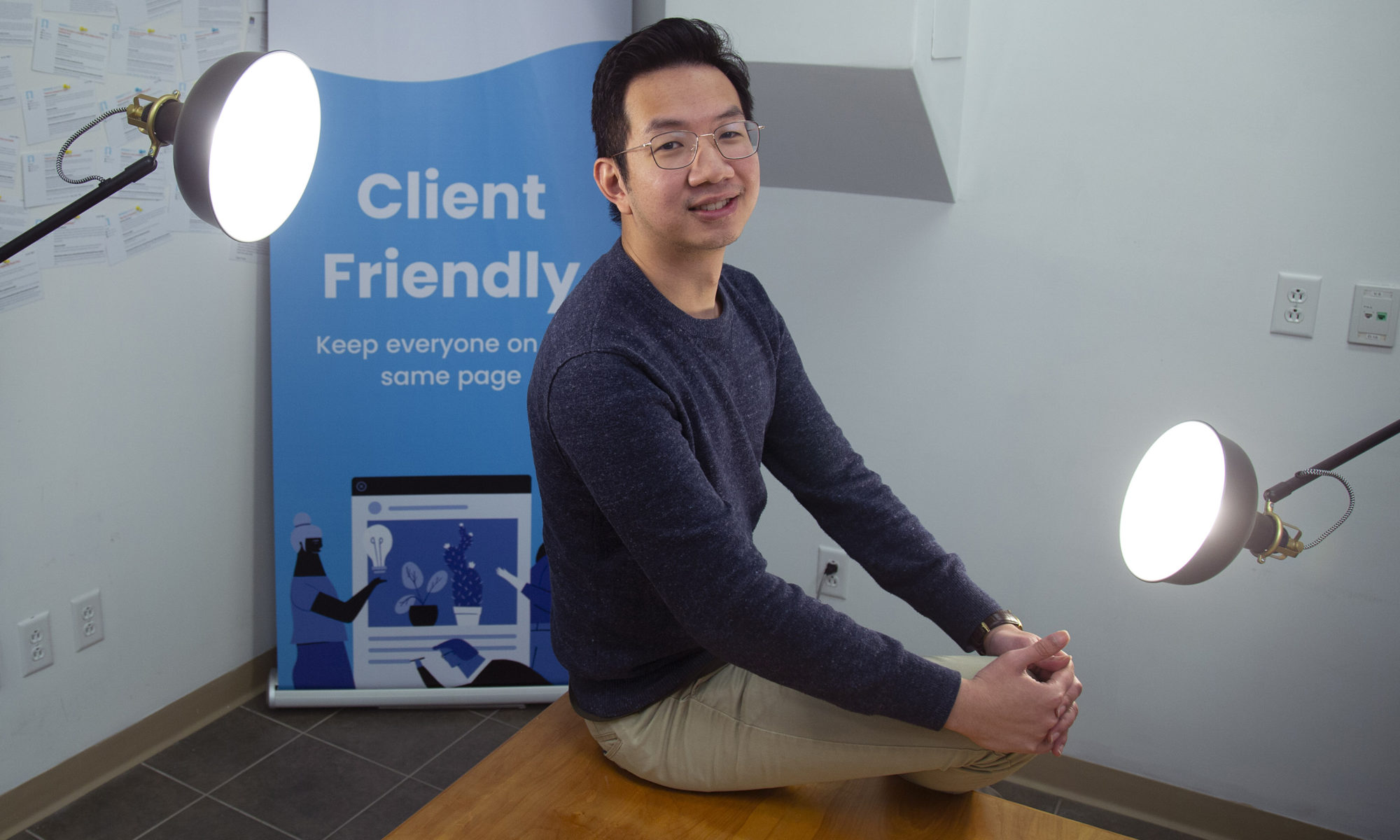 Article
Joe Teo: Integrate as quickly as possible
Advice from Atlantic Canada's Immigrant Entrepreneurs
The co-founder of HeyOrca! launched the social media solutions company because he wanted to learn how to run a business. It worked.
Joe Teo earned a business degree from Memorial University but learned some of his most important business skills during Sunday supper at his church in St. John's.
"It was a family-oriented thing. I would look at the interactions around the dinner table and learn how to talk with people in Canada," says Theo, 28, who grew up in Malaysia.
One of the most useful skills, he says, was learning Canadians' sense of humour.
"Marketing and how business is done and people relate might be very different here than in your own country, particularly humour," he says. "In Malaysia, sarcasm is not really a thing."
More advice
Theo co-founded HeyOrca!, a social media consulting company, with a friend from Memorial University in 2015. The two were very deliberate about the company, researching what businesses needed but couldn't find. They discovered that many small companies were struggling with how to manage their social media. That pain prompted the pair to create a company that helps marketing agencies and small businesses develop small business social media campaigns.
Teo said his goal in starting HeyOrca! was to learn how to start a business. He got lucky along the way. Most recent graduates who start a business in Newfoundland weren't eligible to become permanent residents until recently. Theo was only able to do so because his business had an independent board that could hire him as an employee, which satisfied immigration rules that he not be self-employed.
Last year the provincial government launched a new immigration program that offers a path to permanent residency for entrepreneurs like Theo.
"We just wanted to start a business, but we knew if it didn't work out, we could always get a job."
Teo had already spent five years in Newfoundland as a student when he launched HeyOrca! but he still found the finer points of Canadian business culture a challenge.
His advice for international students who want to start a business is to immerse themselves early in all things Canadian:
'Make an effort to integrate yourself as quickly as possible. It will help you down the road. You need to expose yourself to Canadian culture as early as possible and get beyond your international student friend group. Business is all about relationships.'