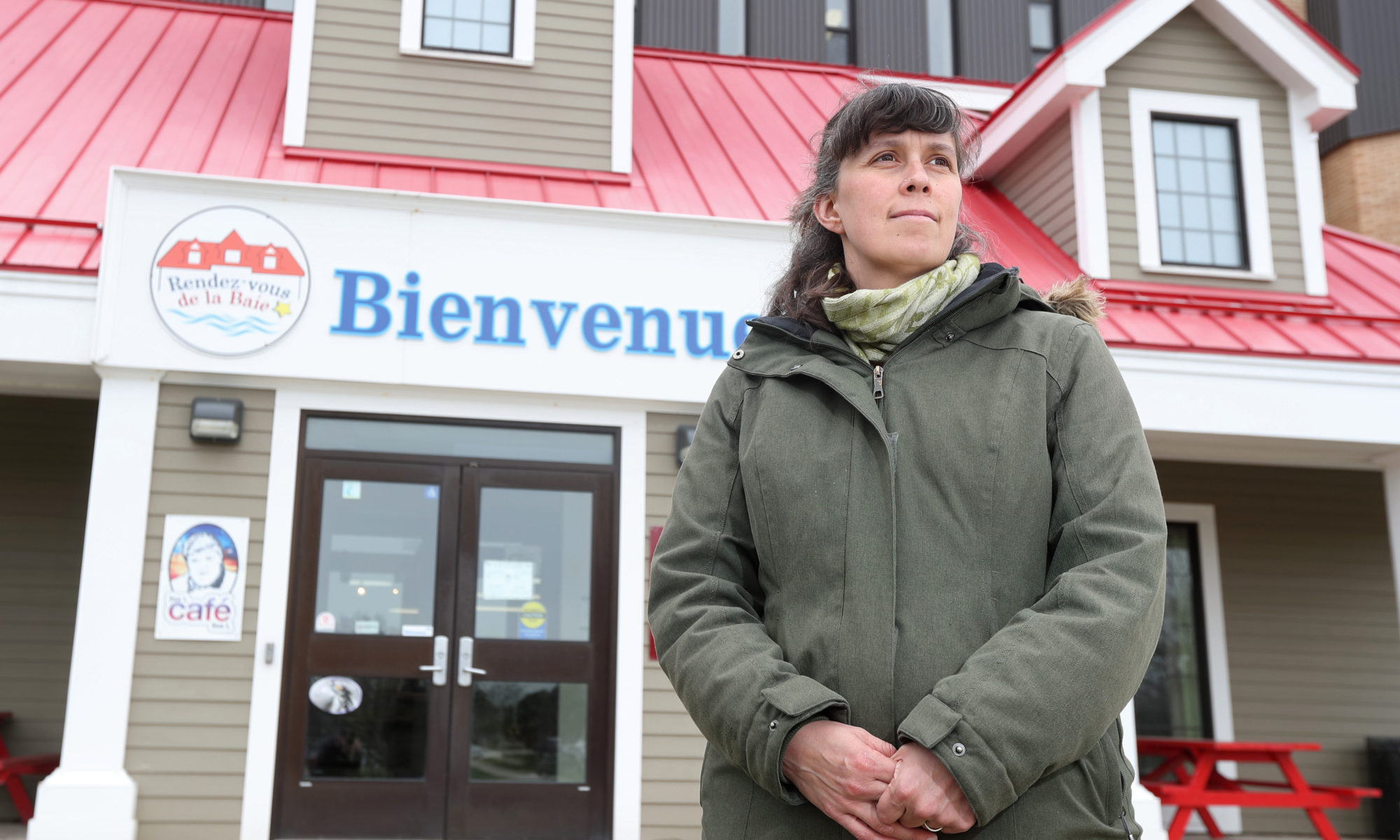 Article
For Acadians, newcomers are economic saviours but linguistic threats
The Acadian shore of Nova Scotia is one of many rural areas of Atlantic Canada betting its future on immigration. But even French-speaking newcomers aren't a solution to preserving the area's Francophone heart.
Last December, workers from the Riverside Lobster processing plant in Meteghan, Nova Scotia gathered for a cultural event that was a first for this deeply Francophone region—a Christmas mass conducted entirely in Spanish.
The service was a triumph of adaptation for one small pocket of rural Atlantic Canada, for almost all of the workers brought to Riverside Lobster in recent years have come from Mexico and Chile. But the service also marked one more shift away from French in Nova Scotia's most Francophone region
This area, like most rural stretches of Atlantic Canada, faces population decline. Outside the city centres of Atlantic Canada, the numbers are particularly grim. Schools are shutting down, employers can't find workers to expand their businesses and town leaders worry about losing medical clinics, post offices, basic stores and the critical mass of neighbours required to maintain a community. Federal and provincial governments have responded with a range of policies, from specialized immigration streams to economic development programs. But there is no single solution that works for every small town, as each is unique.
Here in the Municipality of Clare, the key issue is how to bolster the population without weakening the fragile Francophone culture that local residents have worked for generations to sustain.
There are several factors at play: the influx of foreign workers from South and Central America, the unique nature of the Acadian language and culture, and the French and English language skills of the Francophone foreigners who do arrive.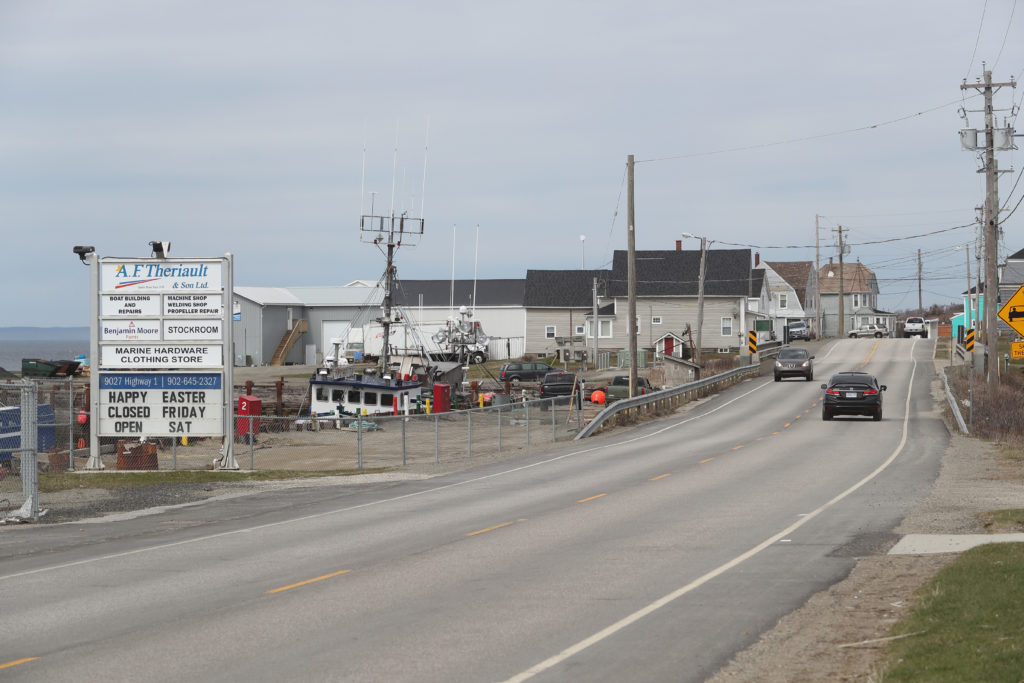 Finding workers
The Acadian shore is thriving. A decade ago, Riverside Lobster employed 45 seasonal workers. Today the processing plant ships lobster around the world, employs 275 workers year-round and hopes to bump that number to 325 by the end of the summer. Boat builder A.F. Theriault has also expanded, as has Comeau Seafoods. Every house along the shore seems freshly painted; many have been bought by Ontario retirees who discovered they can own a home on the ocean for the price of a couple of parking spaces in downtown Toronto.
The economic problem is not sales; the problem for all three companies is finding workers to process lobster, build boats and pack seafood. The aging population of Clare isn't making babies, and many of the younger generation who left for university never returned.
Riverside has led the way in recruiting international workers, first through the federal government's Temporary Foreign Worker program and now through the Atlantic Immigration Pilot. But it has discovered it needs to get into the transportation business, the land development business, and social services to keep its international workforce.
Out of province buyers have driven house prices so high that apartments are scarce. Riverside bought a hotel to house its single workers and is building a subdivision of semi-detached homes to accommodate families expected to arrive this summer. The company runs six buses a day along the shore to pick up workers who live in homes and apartments the company has rented. In a few months, the company will open a child care centre so that the spouses of workers brought in through the Atlantic Immigration Pilot can also work when they arrive.
The influx of workers has helped the economy, but many say there is little mingling between the new folks who speak Spanish and the long-standing residents of Clare.
Colette Deveau, who runs a newcomer group, says that because the Mexican and Chilean workers all live in communal housing, they have enough compatriots to feel comfortable in their own group.
"There are a lot of them," says Deveau. "At night, they have company they can talk to. They aren't lonely so don't need to integrate into the community."
Warden Ronnie LeBlanc has been on council for 18 years. He is convinced that his community needs immigrants to survive, but he also says that the workers from Riverside aren't integrating. He has invited them to town events, but they haven't shown up. Most of them want to work as much as possible to earn and save money to send to relatives, or bring their families to Canada, he says. He doesn't blame them for keeping to themselves but thinks it's a shame.
Most of them don't speak any English, says Deveau, and none of them speak French.
Acadian heritage
The string of communities between Digby and Yarmouth is the most Francophone region of Nova Scotia. It was here that the Acadians first returned after the expulsion and the area has retained the biggest node of French speakers in the province ever since.
Natalie Robichaud is head of the Clare division of the Acadian Federation of Nova Scotia. It is her job to help preserve Acadian culture. She has suggested a reporter join her at the Sip Café for a conversation about what that means. The setting seems symbolic, for here, in the only coffee shop in Nova Scotia's most Francophone town, there is not a word of French. Bland English soft rock drifts through the room. The menu and prices are all in English, and the default greeting at the cash register is "What can I get you?"
"Couldn't they at least have signs that are bilingual?" says Robichaud. "Does it have to be this music?"
Robichaud is off topic, sort of. A big part of the immigration dilemma in the Municipality of Clare is wrapped up in the flavour of Francophone culture in l'Acadie. The population speaks a patois mixed with English that is not easily understood by someone from France, Cameroon or even Quebec. And standard international French can be hard for a local resident to understand.
"When someone gets in an accident here, they might say, 'J'ai driverai ma car dans le ditch,'" says Robichaud. "Someone from France, or even Quebec, isn't going to understand that."
Francophone immigrants
Edit: Phrasing has changed in this section to ensure the accuracy of the translation.
There are newcomers in Clare who speak French—lots of them. Nova Scotia's only Francophone post-secondary institution is in Church Point. This year more than 20 percent of the students enrolled at Université Sainte Anne were from outside Canada, and the university has long recruited Francophone academics and their families to the region.
But both Robichaud and Deveau say that immigrants from Cameroon, Senegal and Niger are not going to strengthen Acadian culture because the language is just too different. Both suggest that local residents need to learn to accept foreign French accents. That is not yet the norm.
"Our Acadian French is different than Canadian French, which is different than international French," says Deveau. "It's a different vocabulary and a different accent. I sometimes have difficulty understanding when professors and students speak. It's very difficult for locals to understand in regular conversation if they haven't travelled. It's a huge barrier."
Marie Virginie Nyela is from Cameroon. She lives in Church Point, where her husband teaches at Université Sainte Anne. She says she was surprised when she arrived that English is the predominant language in the region and that though Acadians speak French, few speak French exclusively in their day-to-day like she did when she arrived.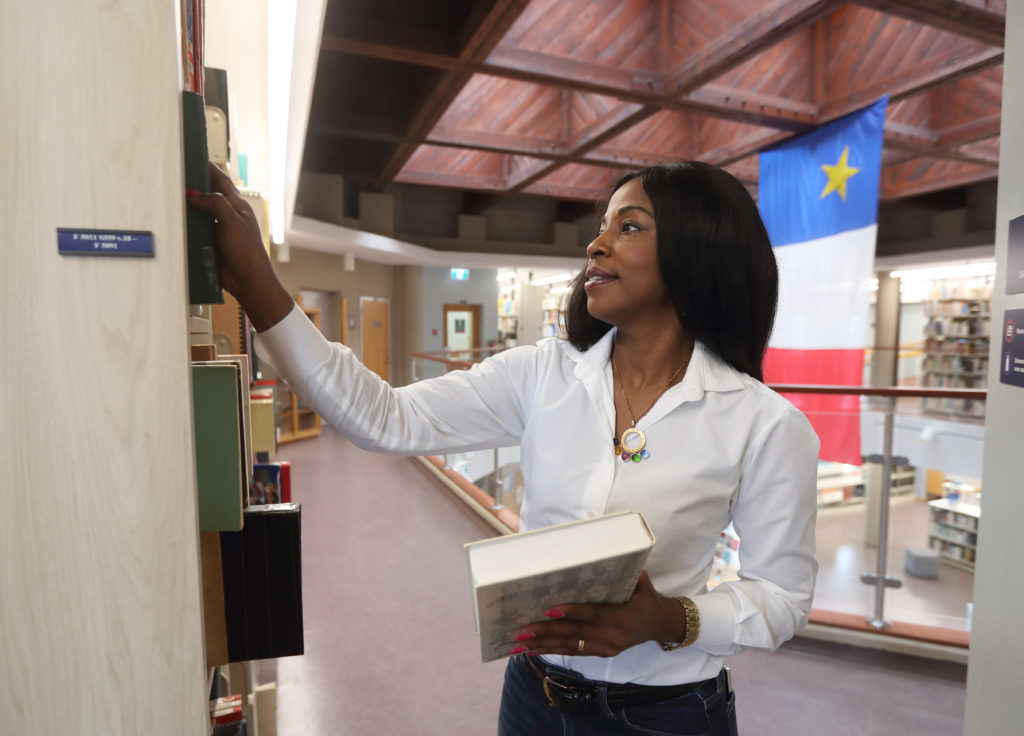 There is also a cultural divide that goes beyond language, says Deveau.
Deveau says there is friction between the academic community and families that have been tied to the resource economy for generations.
"There is a disconnect between the campus and the community, a feeling that they are hoity-toity, they are scholars," says Deveau. "If the professor is an immigrant, that's another barrier."
The tension over French accents is not only an issue about supporting Acadian culture, it can be a barrier to integration.
"In a store, maybe three quarters of what Marie Virginie says they will understand," says Deveau. "That's frustrating for Marie Virginie and for the person in the store. It takes everyone three times as long."
A volunteer group is developing materials to help newcomers find the services and products that they need in the region. A local women's association invites a newcomer to each of its monthly meetings. The municipal council recently issued a welcome proclamation to a refugee family, and there are welcome tours and events for new students to get to know local residents. But those efforts are sporadic and rely on deliberate effort. None of it is organic—yet.
French is not enough
Nyela says one core issue is driving Francophone immigrants away from Clare. It's not social integration. It's not the dialect of l'Acadie. It's that no one can launch a career on the Acadian shore unless they are fluent in English.
International students at Université Sainte Anne all come from Francophone countries and then spend years in Church Point doing their degree in French. Few are fluent in English. Although a few students have worked part-time at the lobster plant while studying, Nyela says they can't get a job in any local bank, office or store after graduation because they don't speak English.  That barrier doesn't exist in Quebec. Even in anglophone cities like Toronto, Vancouver and Halifax, there may be more opportunity for a Francophone professional than in l'Acadie, and so they leave.
Robichaud agrees. Even though she wants her community to live in French, she says that it's almost impossible to get work outside the plant without being fluent in English, and that rules out most of the students studying at Sainte Anne.
"We have a population problem; I know that," she says. "We need immigrants, but it's complicated. I don't know what the solution is for us. It's not clear."