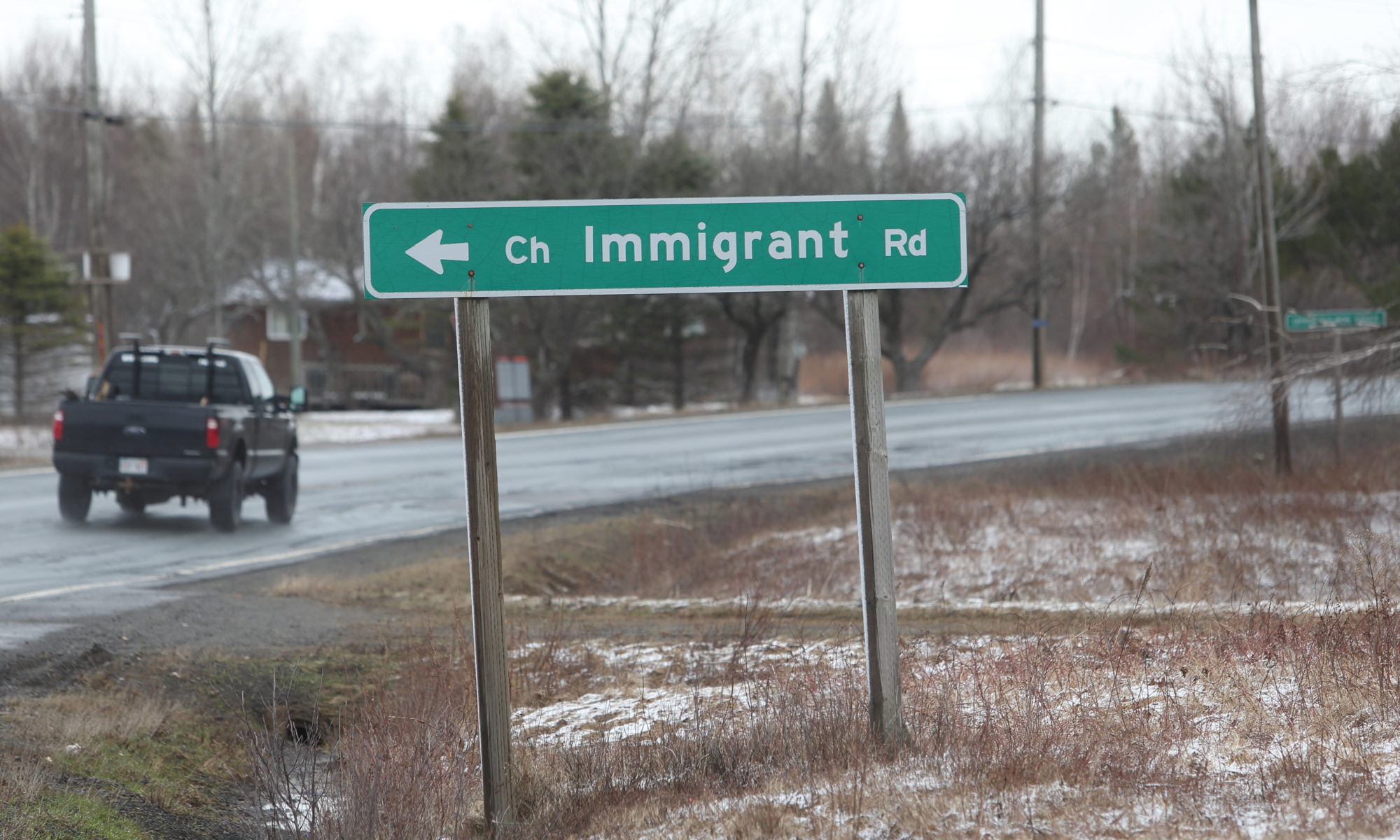 Article
Analysis: As opposition to immigration grows elsewhere, Atlantic Canadians' support is strong—and rising
The Atlantic region is consistently becoming more supportive of immigration than any other part of Canada, which is now paying dividends in population growth driven by newcomers
By Kelly Toughill
The anti-immigration National Citizens Alliance finally held a rally in Halifax this summer after threatening to do so for more than a year.
Four people showed up.
This is not a surprise. Atlantic Canada receives far fewer immigrants than most other regions but supports immigration more.
The national rhetoric of the summer of 2019 is more anti-immigrant than the past few years have been. Quebec is restricting immigration and banning expressions of religious belief in the public service. The federal government has further restricted the ability to claim asylum in Canada. Ontario has banned legal aid lawyers from helping with immigration appeals or refugee claims. One national poll suggested that some Canadians are turning against immigrants of colour, though coverage of that poll was debunked in the National Post.
And in Atlantic Canada?
Crickets.
Every Atlantic province has pushed the federal government for the right to recruit more immigrants to counter a demographic crisis caused by an aging population and low birth rate. That dedication to increasing immigration has already helped ease the crisis, with New Brunswick, PEI and Nova Scotia seeing increases in population this year attributed to newcomers from outside Canada.
The support for immigration here is not a temporary phenomenon. It is strong and growing. Three different sets of research confirm it.
Immigration, Refugees and Citizenship Canada has been polling Canadian attitudes toward immigration for decades. That poll asks whether there are too many immigrants, too few immigrants or just the right number of immigrants in Canada.
In almost every year the poll was taken, Atlantic Canadians showed more support for immigration than the national average.
For example, just 18% of Atlantic Canadians thought there were "too many" immigrants, according to the 2017 poll commissioned by IRCC. That compares to 27% across Canada. Atlantic Canada's opposition to immigration is not only lower than the national average, it is lower than every single individual province except Quebec , according to that poll.
Narrative Research (formerly Corporate Research Associates) began polling Atlantic Canadians about immigration in 2013. That poll includes 1,500 subjects and asks a similar question to the IRCC poll: "The province is best served by having: 1) more immigrants from other countries 2) fewer immigrants from other countries 3) the same number of immigrants 4) don't know/no answer."
Each year from 2013 to 2018, in every Atlantic province, the number of people who thought their province had "too many" immigrants has gone down and the number of people who think their province needs "more immigrants" has gone up. Not only has it steadily gone up, the dominant sentiment has changed in some places. In 2014, the poll found that more people in New Brunswick and in Newfoundland thought their province had "too many" immigrants than thought there were "too few" immigrants. That's no longer true. In 2018, the percentage of Atlantic Canadians who thought their province either had the right number of immigrants or needed more immigrants ranged from 72% in Newfoundland and Labrador to 80% in Nova Scotia.
Research recently conducted by Dr. Ather Akbari, Chair of the Atlantic Research Group on Economics of Immigration, Aging and Diversity at St. Mary's University, dove deeper into the attitude of Atlantic Canadians toward immigration.
His research is based on a Leger Marketing poll  of 2,344 Canadians, including 618 Atlantic Canadians and 624 foreign-born Canadians  conducted in February 2019. It confirms that people in Nova Scotia, PEI, New Brunswick and Newfoundland and Labrador are less likely to think there are "too many" immigrants than residents of other provinces and are more likely to think that their own province has "too few" immigrants.
Several polls have shown that support for immigration increases with education and household income. Dr. Akbari's analysis shows a dramatic change in attitudes based on how people feel about their financial security, not just their actual income.
Akbari also found that Atlantic Canadians are less concerned than other Canadians about whether immigrants learn an official language and are more interested in their responsibility to "be good/responsible citizens."
So why did the leader of the National Citizens Alliance, Stephen Garvey, think Atlantic Canada was fertile soil for his anti-immigration political party?
Maybe he didn't. Maybe he was counting on the pro-immigrant population of Halifax to cause a ruckus that would raise his profile in his hometown of Calgary and elsewhere.
Garvey's group marched in the Apple Blossom Festival in Kentville, Nova Scotia last year, to the horror of organizers who said they had no idea what his group represented before granting them a spot in the spring parade. Organizers immediately apologized to the public for the "malicious viewpoints" Garvey shouted during the parade and banned the National Citizens Alliance from participating in the future.
Garvey has been publicly trying to return to Nova Scotia ever since. In the year since the Kentville parade, his group has been turned away from a Lion's Club, a Royal Canadian Legion and a hotel.
Halifax City Hall granted the group a permit for June 22. Four members showed up, including those who planned to speak, and were met by a crowd of anti-NCA protesters, two of whom were charged with assault after one man knocked Garvey's cap off his head.
If Garvey's Halifax strategy was about generating publicity, not new members, it worked. If he was looking for opposition, Atlantic Canada was the right place to take a stand.