Event
Atlantic Summit 2020
Pivot to Prosperity
How does Atlantic Canada need to pivot priorities for regional economic growth and immigration for post-pandemic prosperity? Atlantic Summit 2020 brings together leaders in policy development, government, business, education and social services for a forward-looking exploration of what it will take to confront old challenges compounded by new crisis.
About the Event
June 2 Speakers
The Honourable David C. Dingwall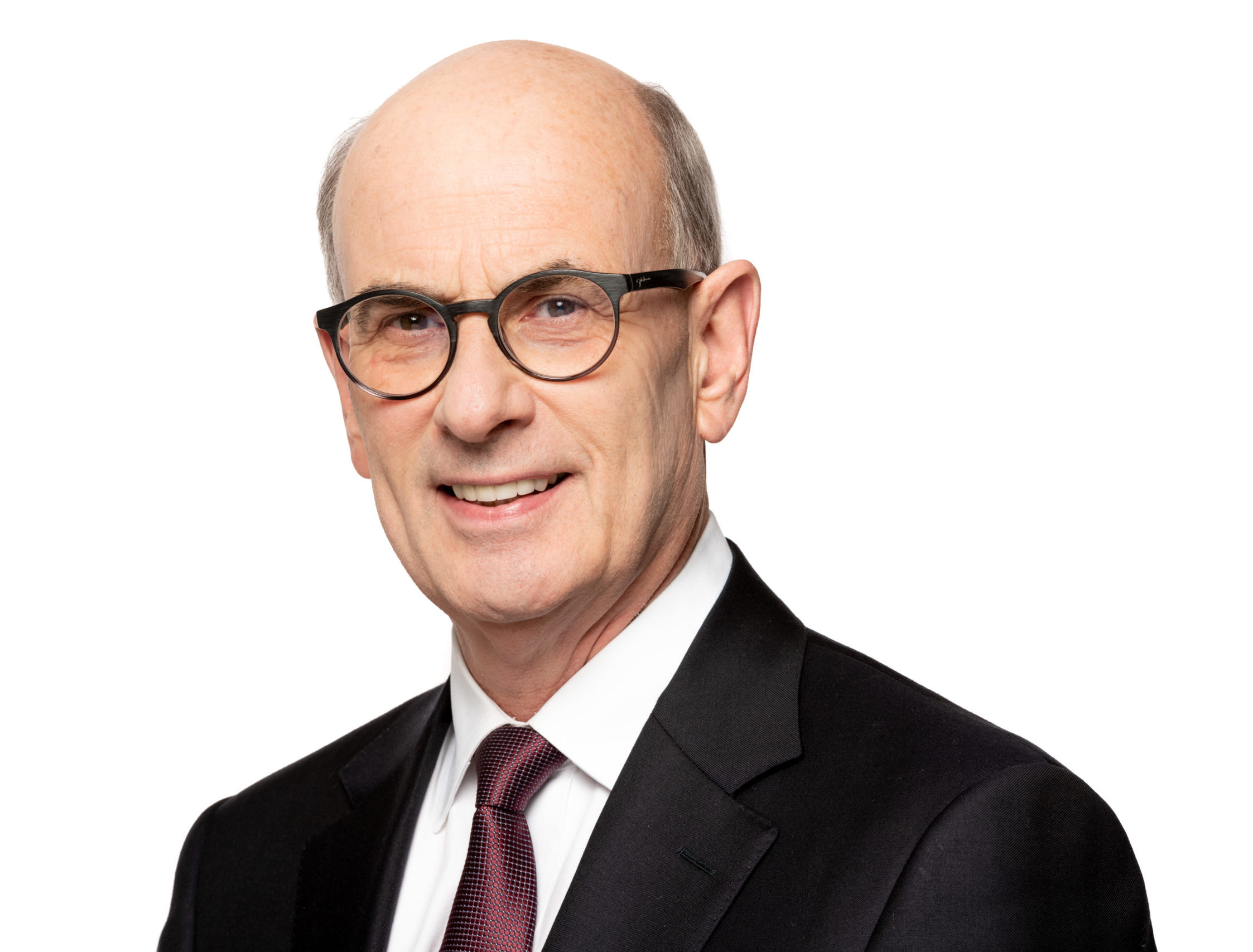 David C. Dingwall is the President and Vice-Chancellor of Cape Breton University.
Prior to taking on his role at CBU, President Dingwall had a distinguished public policy career and extensive corporate governance experience.
He has also had a prominent legal career, been, and continues to be, a corporate director, a distinguished public speaker, visiting lecturer and author.
He has been an extraordinary mentor to many Cape Bretoners and Canadians from coast to coast to coast, helping them establish their own careers and make a mark across our country.
Under his direction, Cape Breton University has achieved many significant milestones including launching a new strategic plan, new academic plan, an updated and inclusive executive committee, a new CBU Brand, unprecedented enrolment growth, and a revitalized campus, with plans for future growth and development.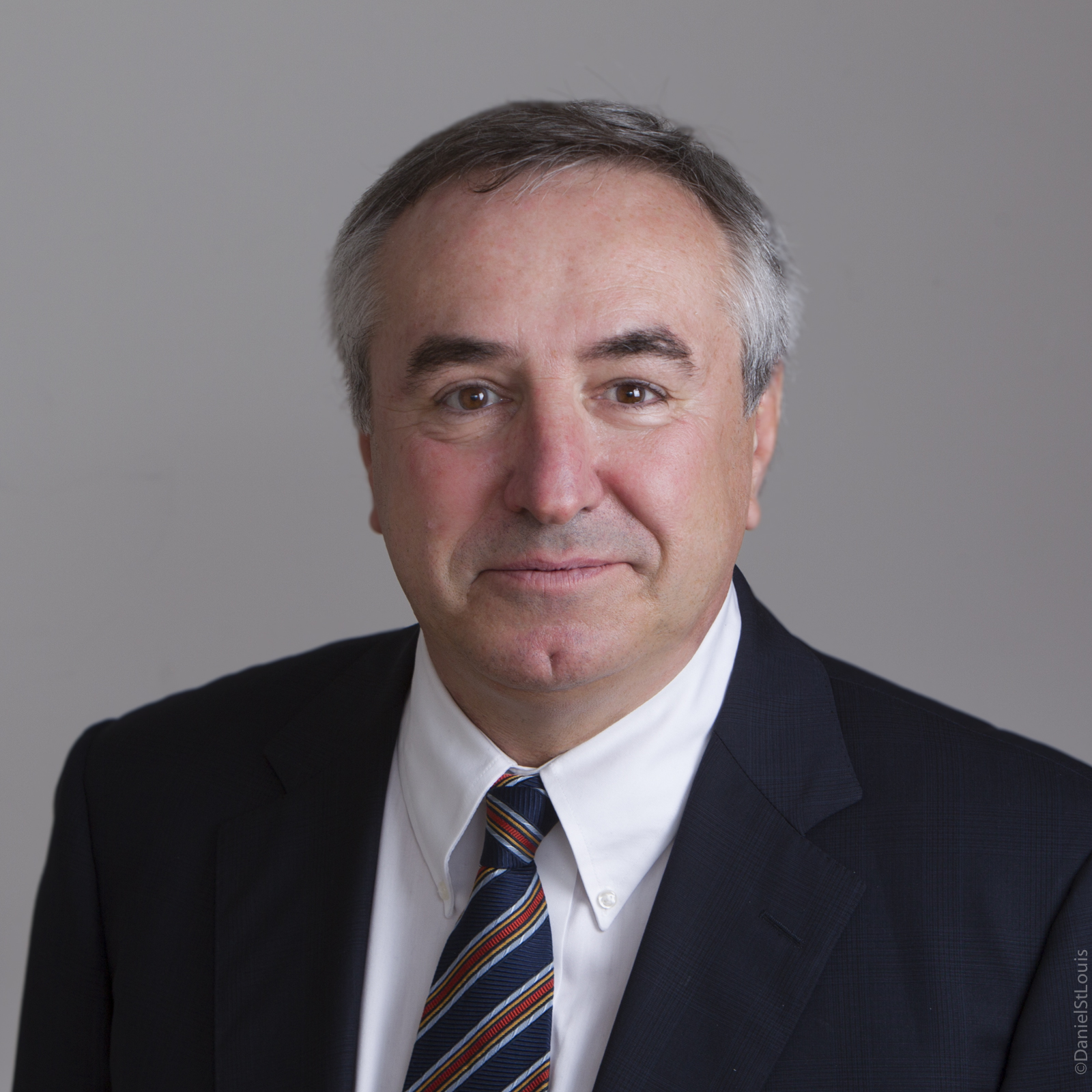 Francis P. McGuire assumed the position of President (Deputy Minister) of the Atlantic Canada Opportunities Agency on June 12, 2017.
After stepping aside as President and CEO of Major Drilling Group International Inc., where he served from 2000 to 2015, Francis McGuire provided advice to companies and individuals on strategy, leadership and organizational design. Mr. McGuire also served on several boards such as the Board of Directors of Major Drilling and the Board of Directors of Industrial Alliance from 2001 to 2017.
From 1985 to 1997, Mr. McGuire worked in Premier Frank McKenna's administration, including as Deputy Minister of Economic Development and Tourism, and as the Leader of the Province's Information Highway Secretariat.
Mr. McGuire holds a Master's degree from the School of Advanced International Studies at Johns Hopkins University in Washington, D.C., a Diploma in European Politics from the Institut d'études politiques de Paris, France, and a Bachelor of Arts from Dalhousie University.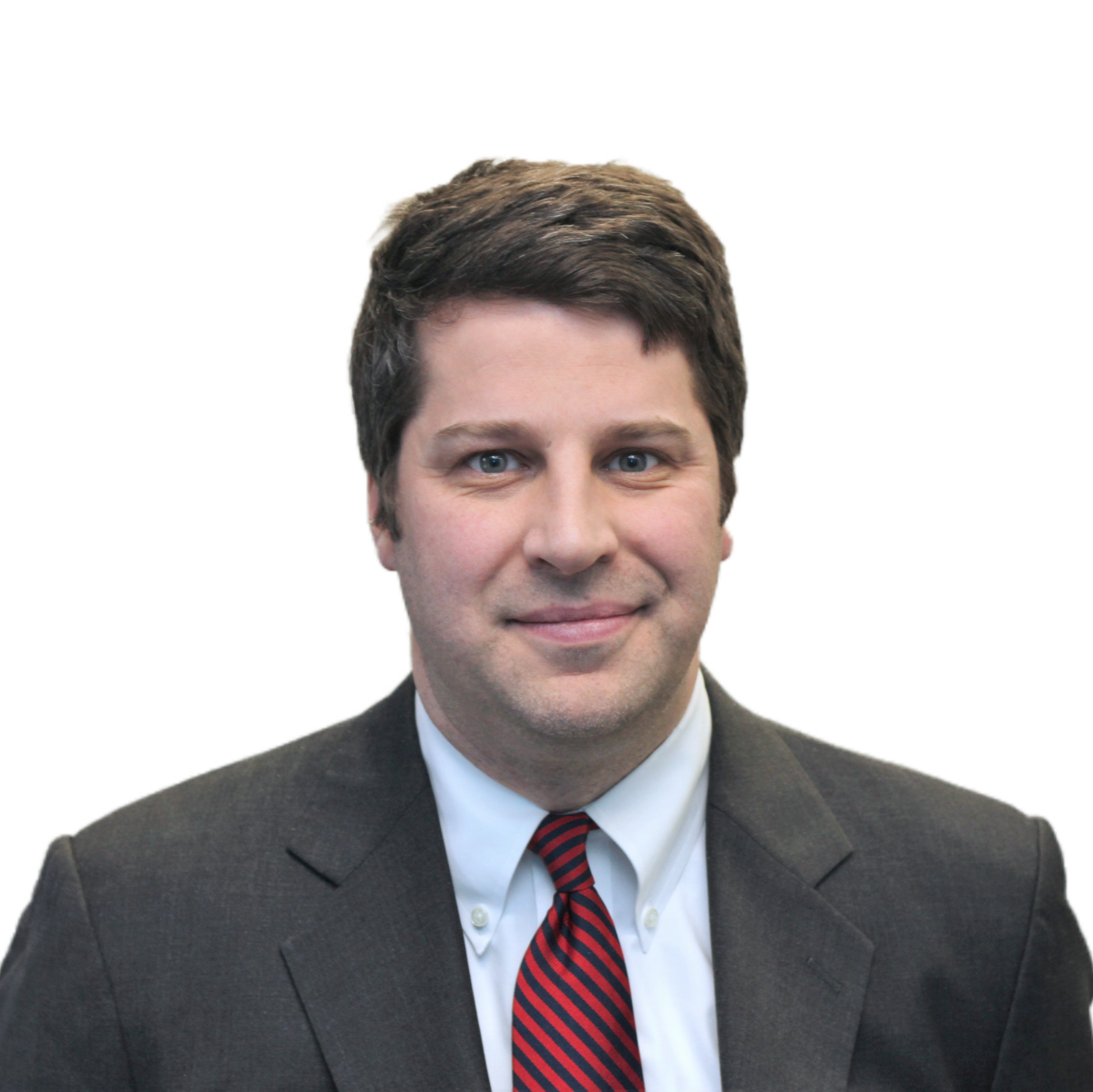 Sean Speer is currently Fellow in Residence and Prime Minister of Canada Fellow at the Public Policy Forum. He is also an assistant professor at the University of Toronto's Munk School of Global Affairs and Public Policy. He previously served as a senior economic adviser to former Prime Minister Stephen Harper.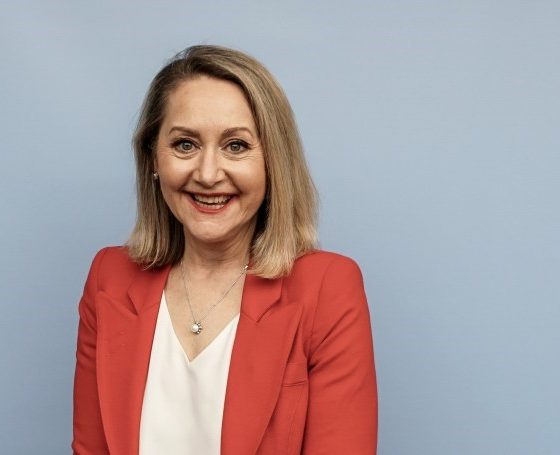 Jane Taber is a former Globe and Mail political journalist who spent more than 25 years covering Parliament Hill and Queen's Park.
During her tenure on Parliament Hill with the Globe, Jane was also co-host of CTV's Question Period – and she has spent more hours than she can count on campaign buses and planes following the leaders during federal election campaigns. She's interviewed the country's main political players, covered leadership contests, trade deals, international summits and the important issues of the day.
Since joining NATIONAL Public Relations in August 2016, Jane has specialized in media training, media relations and speech writing; she also works on crisis communications and labour issues.
Jane is a graduate of Carleton University's journalism program and was appointed to the Carleton University Board of Governors in June 2019; she also serves as a mentor to the Public Policy Forum's Action Canada leadership fellows.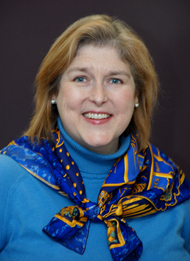 Ms. Catrina Tapley was appointed Deputy Minister of Immigration, Refugees and Citizenship Canada on August 19, 2019. Prior to this, she was the Deputy Secretary to the Cabinet (Operations), Privy Council Office.
Before joining the Privy Council Office, Ms. Tapley was with Immigration, Refugees and Citizenship Canada from 2010-2016, serving as Senior Assistant Deputy Minister for Strategic and Program Policy and as Associate Assistant Deputy Minister.
Before 2006, Ms. Tapley held numerous positions at the Treasury Board of Canada and served in executive positions at Human Resources and Skills Development Canada and at Fisheries and Oceans Canada.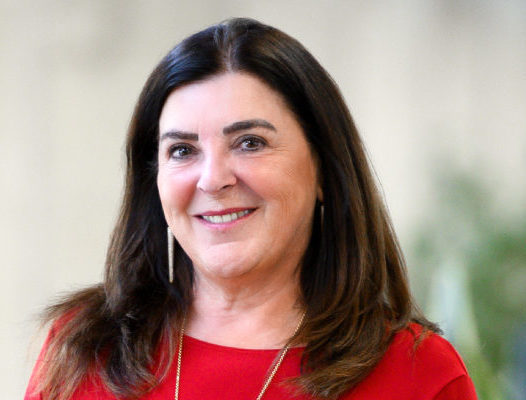 A World Economic Forum Global Leadership Fellow, Shannon's career has spanned senior levels of global business, government and non-profit organizations. Most recently Shannon served as Director, Impact Investing at MaRS Discovery District in Toronto. Prior to this and based in New York Shannon served as Senior Manager for North America at the World Economic Forum and Director of Strategy to the CEO of Thomson Reuters. Shannon began her career in Canada's federal public service, serving as a policy advisor in the Privy Council Office, Department of Finance and Treasury Board Secretariat in Ottawa. From 2010-2011 Shannon Chaired of the Action Canada Taskforce on High-Growth Entrepreneurship. A proud Atlantic Canadian, Shannon was born and raised in Corner Brook, Newfoundland and Labrador. She holds a BA(Hons) from Dalhousie University, graduate degrees in political science and public policy from the Universities of British Columbia and Toronto, respectively, and has completed executive management training the London Business School, INSEAD, the Wharton School, Columbia University and the China Europe International Business School in Shanghai.
June 9 Speakers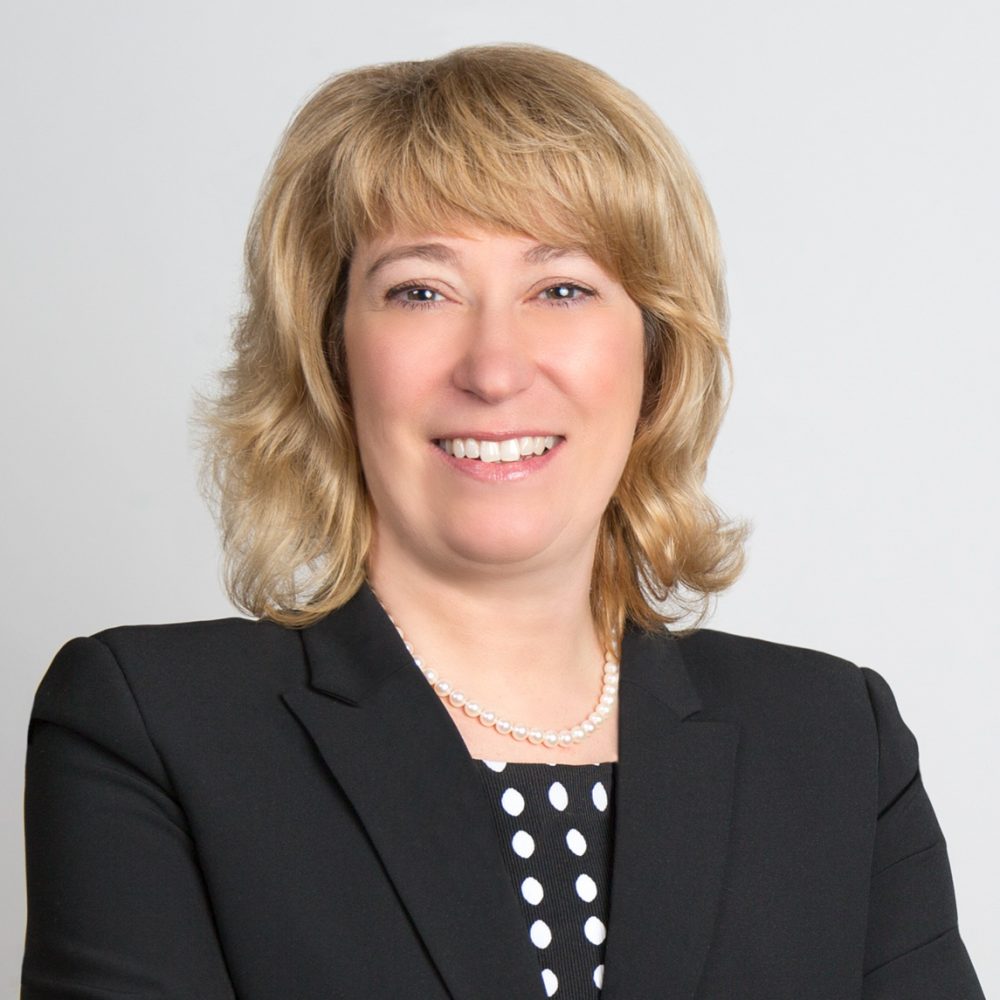 As President and CEO of Nova Scotia Business Inc., Laurel Broten is responsible for providing overall strategic direction for the crown corporation. Working with a private sector led Board of Directors, Laurel is focused on transformative strategies that implement evidence-based decision-making to lead the business development agency for the province.
As a former Bay street lawyer, Ontario Cabinet Minister, public policy expert and advocate, Laurel has a proven ability to build strategic alliances and partnerships between business, government and communities.
She earned both a Bachelor of Arts and a Bachelor of Science degree from McMaster University, followed by a juris doctorate from the University of Western Ontario. Upon graduation, Laurel was selected as a law clerk to Madam Justice Claire L'Heureux-Dubé at the Supreme Court of Canada.
When she's not trying to grow the Nova Scotia economy, Laurel enjoys keeping up with her twin boys Zachary and Ryan, and spending time with her husband Paul and their entire family at the cottage.
The Honourable Dennis King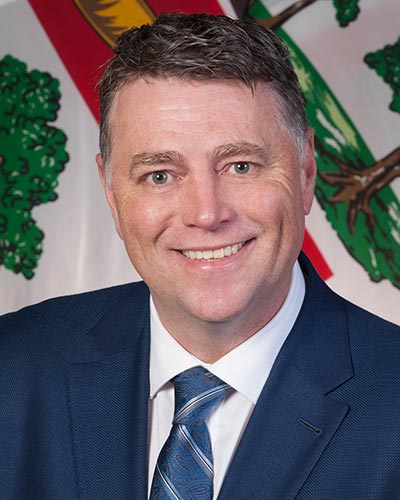 Dennis King grew up in Georgetown, graduating from Montague Regional High School in 1990. After studying journalism in Ontario, he returned to PEI knowing that he wanted to live, work and raise a family here. His first full-time job was as a reporter with the Eastern Graphic and then moved on to be the editor of the Island Farmer and Atlantic Fish Farming publications, earning several awards for his journalism.
Dennis later joined government, working in communications and eventually serving as Director of Communications for Premier Pat Binns. During those years, he gained a keen insight into how government operates and impacts people's lives. He later worked as Director of Communications and Business Development with the Mi'kmaq Confederacy of Prince Edward Island and as Executive Director of the PEI Seafood Processors Association. In 2013, he embraced entrepreneurship, starting his own communications business. He later joined forces with public affairs company M5, providing strategic advice to a range of clients.
Dennis and his wife Jana are proud parents of Jacob, Camdyn, and Callum and live in Brookfield.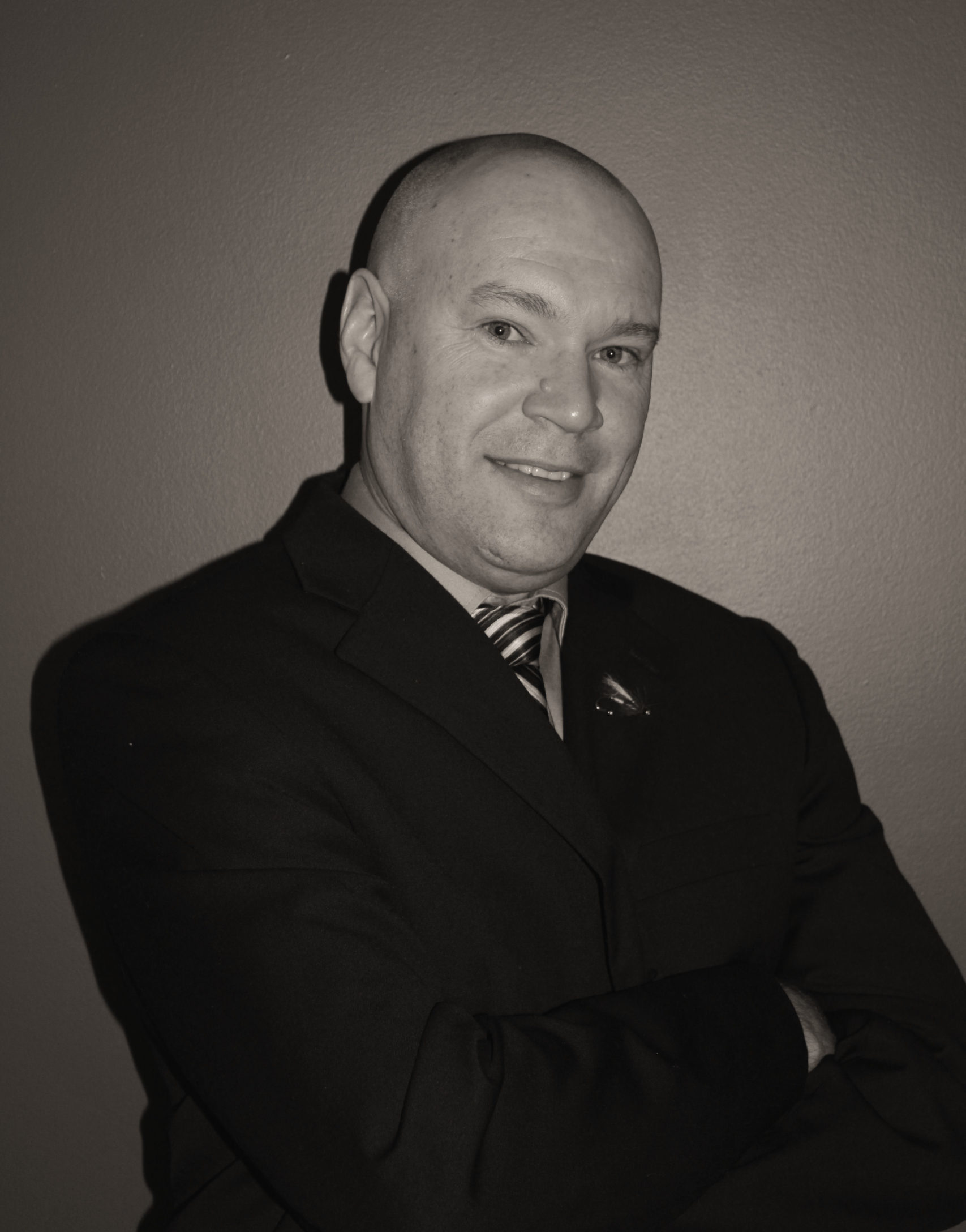 Jeffrey MacTavish graduated from James M. Hill high school and completed the Business Administration program (BBA) at the University of New Brunswick in Fredericton, NB. During the time prior to working in government, Jeff was employed in the following industries/sectors: manufacturing, food and beverage, natural resources and service.
Jeff was employed with the CBDC Northumberland Inc. as a Project Analyst where he administered the Self Employment Benefits program, CBDC Loan, SEED Loan and the Entrepreneur Loan program for two and a half (2.5) years. In October of 2006, an opportunity to work for the City of Miramichi became available, which he applied and was successful at obtaining. He was hired as the Director of Economic Development for the City of Miramichi in October of 2006.
After 8 years as Director of Economic Development with the City, changes to the organizational structure allowed for additional opportunities. The tourism portfolio was also added to his responsibility. He is currently the Director of Economic Development and Tourism for the City of Miramichi responsible for tourism promotion, product development and promotion, Visitor Information Centre management, Ritchie Wharf rentals, business attraction and retention, special community development projects and staff supervision.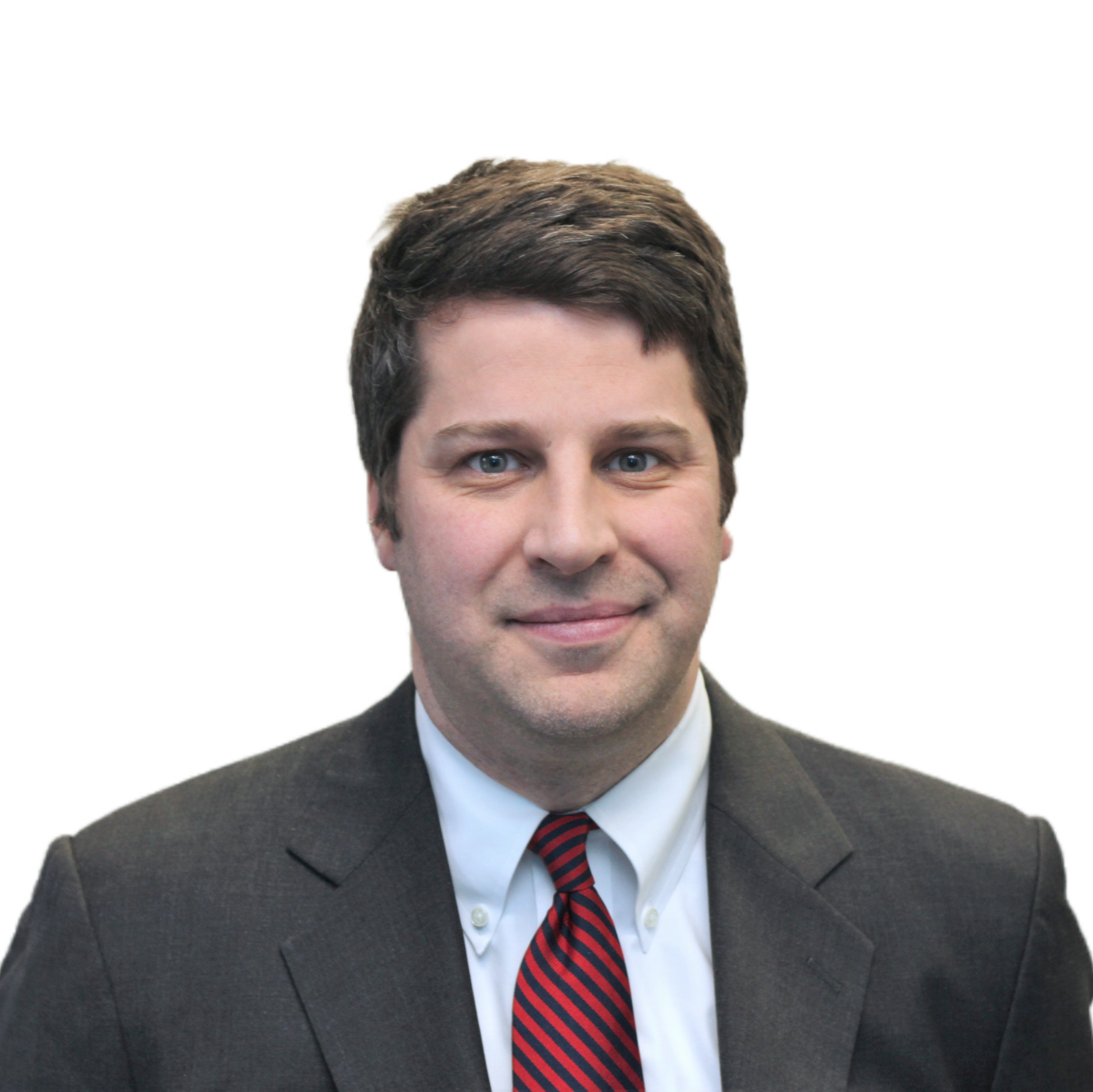 Sean Speer is currently Fellow in Residence and Prime Minister of Canada Fellow at the Public Policy Forum. He is also an assistant professor at the University of Toronto's Munk School of Global Affairs and Public Policy. He previously served as a senior economic adviser to former Prime Minister Stephen Harper.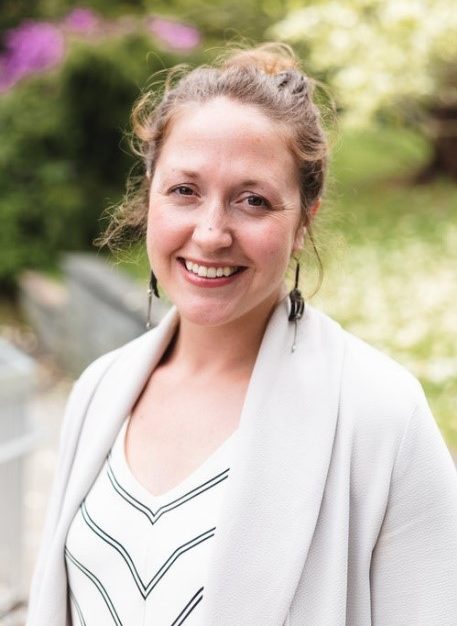 Annika has been with Inspiring Communities since 2016 and supports the strategic operations of the organization. She works closely with provincial stakeholders to build collaborative relationships to maximize our collective social impact in the region. Annika completed a PhD in social entrepreneurship in 2019 and has interests in how networks can be used to bring about change. Her experience across federal and provincial government departments, academia and businesses enables her to skillfully build bridges between sectors. She lives in Halifax with her husband and three young children.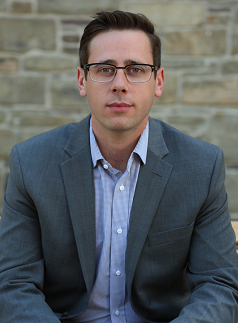 Alex has a degree in Leadership studies from Renaissance College, at the University of New Brunswick, and brings over 12 years of leadership experience in the non-profit sector, including work with the Tim Horton's Children's Foundation, the New Brunswick Association for Community Living, and most recently with the New Brunswick Multicultural Council. Alex currently co-leads a Social Innovation Lab, along NouLab, the Government of New Brunswick and the New Brunswick Business Council, which is working to develop and test innovative ways that New Brunswick can become a leader in attracting, integrating and retaining newcomers to participate in the economy.
Alex serves as co-chair of the provincial Long-Term Integration Committee, which is tasked with reviewing government programs, policies and initiatives with a newcomers lens. He also sits on several provincial and national committees and advisory groups on the topics of Atlantic immigration, social innovation, and public safety among others. Alex has a keen interest in social innovation, public engagement, public policy, and change management. In his role as Executive Director, Alex leads strategic communications, operational planning, government relations, partnership development and overall staff management. Alex is also an alumni and member of the Atlantic 21 inc. leadership network.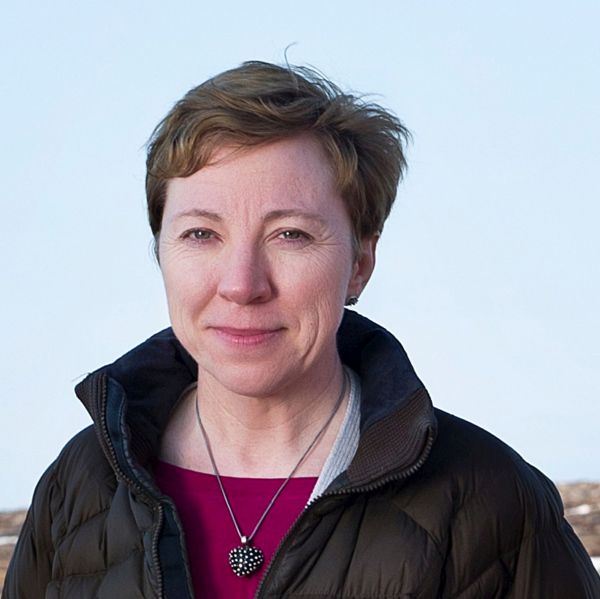 Zita Cobb is Founder and CEO of Shorefast and Innkeeper of the Fogo Island Inn. A registered Canadian charity, Shorefast uses business-minded means to help secure economic and cultural resilience for Fogo Island, Newfoundland: one of Canada's oldest settlements. Following a successful career in high-tech, Zita returned to her home of Fogo Island to help grow another leg on the economy to complement the Island's fishery.
Shorefast's notable achievements to date comprise a holistic set of charitable initiatives, including the world-class artist-in-residence program Fogo Island Arts (fogoislandarts.ca), and three innovative social businesses whose operating surpluses are returned to Shorefast for reinvestment in further community development work.
In 2016, Zita was awarded the Order of Canada in recognition of Shorefast's work in collaboration with the community of Fogo Island to help secure a more resilient future for this singular rural place.
Lightning Talk Speakers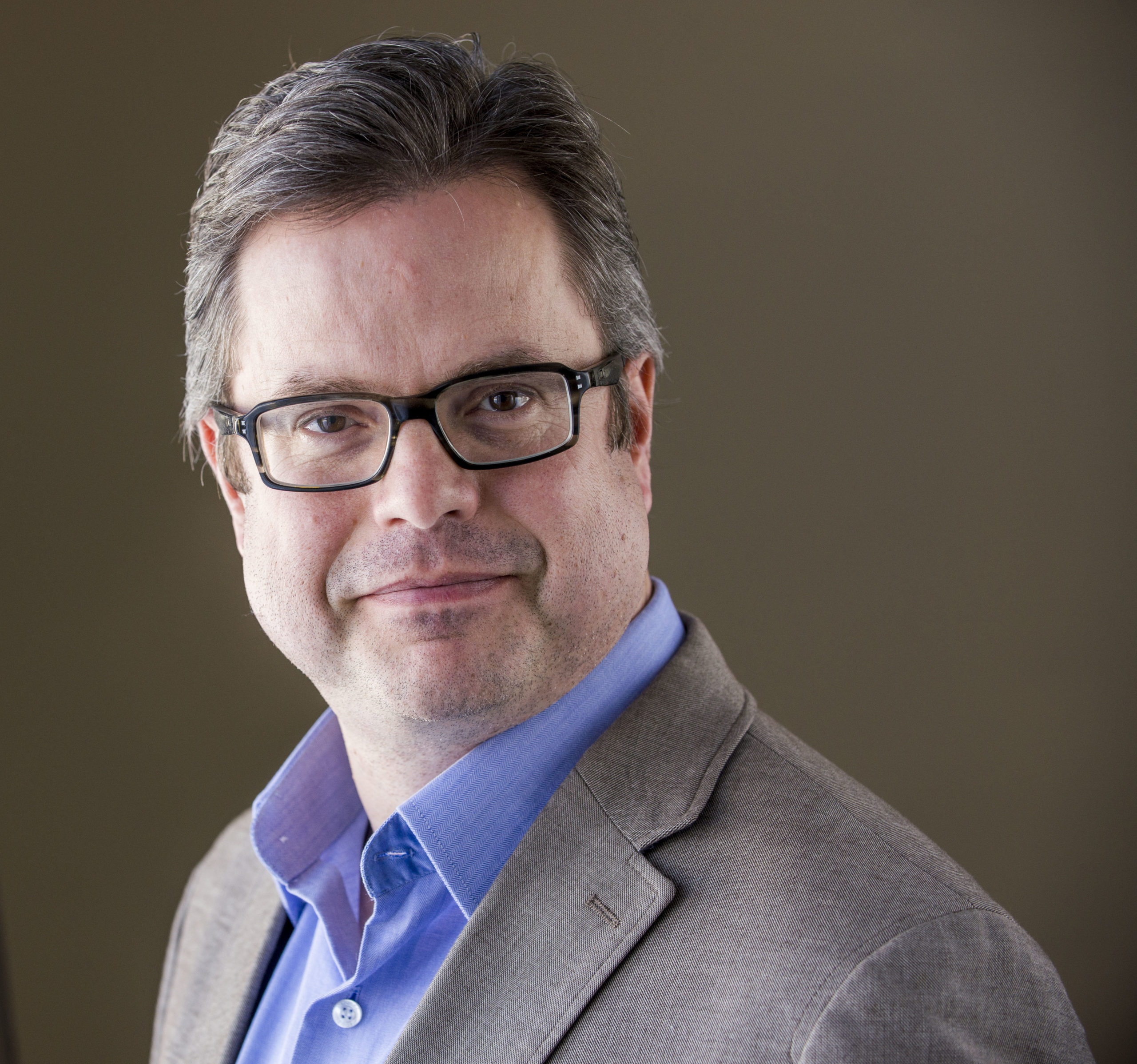 David Campbell is the President of Jupia Consultants Inc., an economic development consulting firm based in New Brunswick. He works with communities across the country on economic development planning and people attraction strategy. David was previously Chief Economist with the Government of New Brunswick. David is a columnist with Brunswick News writing on economic development topics. He authors a popular blog on economic development-related topics at www.davidwcampbell.com
Dr. Wendy Cukier is a professor of Entrepreneurship and Strategy at the Ted Rogers School of Management and is one of Canada's thought leaders on disruptive technologies, future skills and inclusive innovation.
She is the Founder of Ryerson's Diversity Institute and leads a number of large partnership-based projects aimed at promoting diversity and inclusion in the workplace. She is leading, in collaboration with the Brookfield Institute and Ted Rogers School of Management, the newly-formed Women Entrepreneurship Knowledge Hub, funded by the Government of Canada which is focused on advancing an inclusive innovation system to increase and scale women-led enterprises.
She was an integral part of the bid for the new $365 million Ryerson-led Future Skills Centre, funded by the Government of Canada and is spearheading several research projects on behalf of FSC including the recent SkillsNext series with the Public Policy Forum.
During her tenure as Ryerson's VP of Research and Innovation she increased research funding by 60 percent over five years, and led in the creation of many large multi-stakeholder projects including the Incubate Innovate Network of Canada (I-INC) and the Ontario Centre for Workforce Innovation.
Wendy has won many awards for her work including the Harry Jerome Diversity Award, the Metropolis Research Award, the CATA Alliance Sara Kirke Award for Entrepreneurship and Innovation and 100 Most Powerful Women by WXN. More recently she was awarded the Women in Communications & Technology award for public service. She has been named a YWCA Woman of Distinction, a Woman of Influence and one of the "100 Alumni who shaped the Century" by the University of Toronto. Wendy holds a PhD, an MBA, an MA, and honorary doctorates from Laval and Concordia.
Cassandra Dorrington and her team lead the charge of championing business relationships and economic growth of the Canadian supply chain through the inclusion of Aboriginal and Minority suppliers. During her tenure, Cassandra has been focused on in expansion of the CAMSC brand both nationally and internationally resulting in significant growth and impact in the Canadian marketplace.
Known for her involvement in both the business and community environment, Cassandra has been named one of Diversity Canada's Influential Women in Diversity and HR and sits on the National Advisory Council for the Office of Small and Medium Enterprises for the Government of Canada, Dalhousie University Board of Governors, the Board for Elevate International as well as two federal Departmental Audit Committee.
With approximately 450 certified suppliers, 85 corporate members and more $5 Billion plus in diverse spend, CAMSC is a proud member of both (SDAC) Supplier Diversity Alliance Canada, the single voice for supplier in Canada and GSDA (Global Supplier Diversity Alliance) promoting supplier diversity across the globe with sister councils in Australia, China, South Africa and the United Kingdom.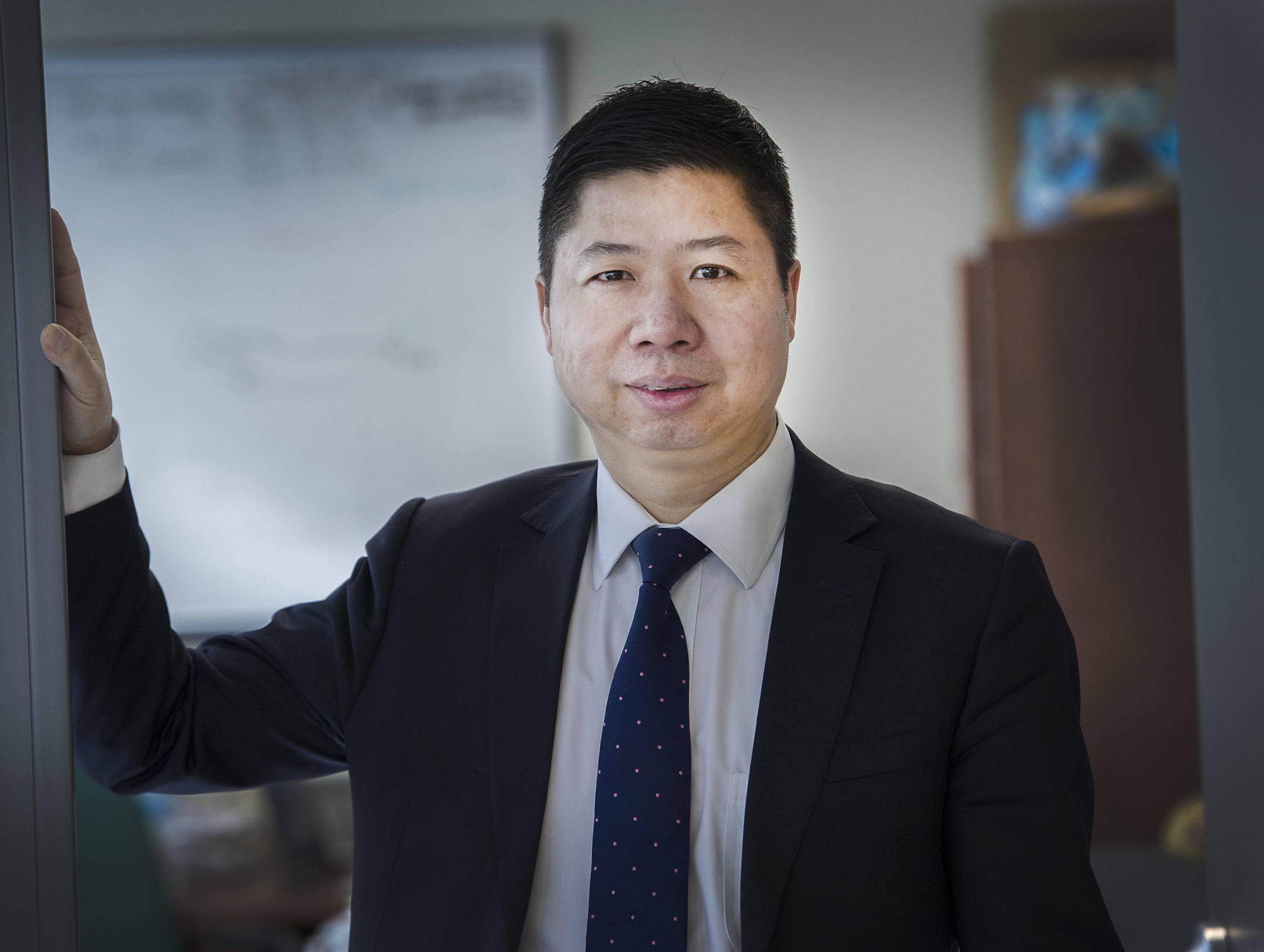 Tony Fang is the Stephen Jarislowsky Chair at Memorial University and an adjunct Professor with the University of Toronto. He also holds the J. Robert Beyster Faculty Fellowship at Rutgers University. He served as a member of the World Bank's Expert Advisory Committee on Migration and Development (2015-19), the President of the Chinese Economists Society (2012-13), and the Domain Leader at CERIS, Ontario Metropolis Centre (2009-12). He was a visiting professor at Harvard University and NBER, Wharton School of the University of Pennsylvania, City University of Hong Kong, and Tsinghua University. In 2017, he was elected as a Fellow of Royal Society of Arts (FRSA). Professor Fang has a Ph.D. in Industrial Relations and Human Resource Management from the University of Toronto. His areas of research interest encompass issues of immigration, diversity, and cultural changes, cross-cultural management, inter-cultural communications, high performance workplace practices, and pension, retirement policy and the ageing workforce. He has published in such journals as Strategic Management Journal, Industrial and Labor Relations Review (Cornell), Industrial Relations (Berkeley), British Journal of Industrial Relations (LSE), Relations industrielles/Industrial Relations, Canadian Journal of Economics, International Journal of Human Resource Management, Journal of Economic Psychology, Canadian Public Policy, The World Economy, China Economic Review, Asian Economic Papers, Journal of World Business, Journal of Labor Research, IZA Journal of Labour Policy, IZA World of Labour, International Migration, Canadian Diversity, International Journal of Manpower, Journal of Management History, and Social Indictors Research.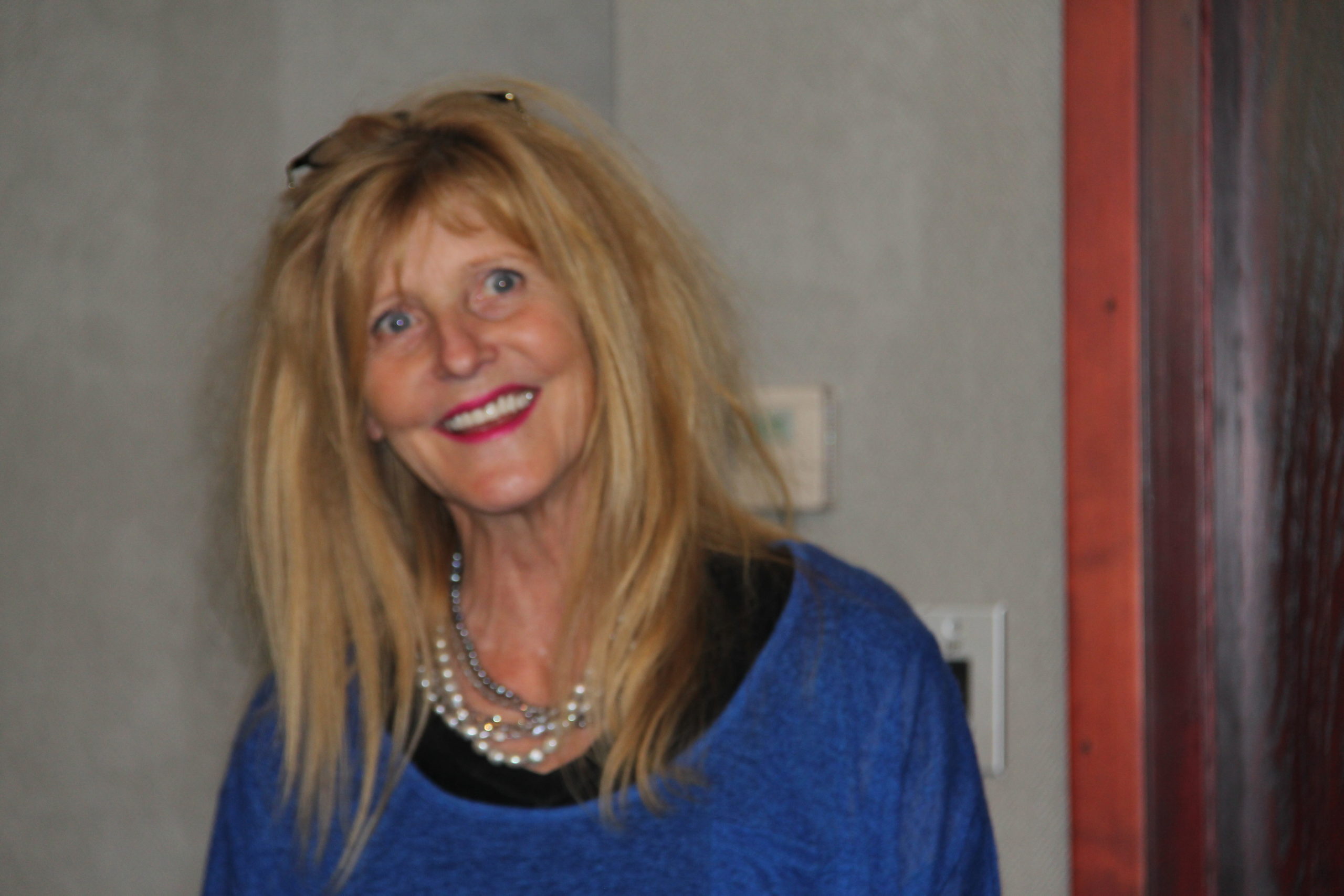 Dr. Ellen Farrell is Professor, Venture Capital & Entrepreneurship, at the Sobey School of Business at Saint Mary's University. She founded Venture Grade: Student VC Fund which finances high-growth start-ups in the region and has become Canada's most comprehensive university-based venture capital program. She is the Co-director, Master Technology Entrepreneurship & Innovation degree (MTEI), and has contributed to leading the program to a record number of students this year. In her recent research, she led a multi-year six-university ground-breaking research study on the regional entrepreneurial ecosystem and the importance of its constituents. Her current work focusses on the efficacy and revenue potential of female-led start-ups and the alarming decline of girls and women in the Atlantic Canada entrepreneurial ecosystem. She is the winner of the University's most prestigious teaching award, the Father William J Stewart SJ Medal for Teaching Excellence as well as the Student Union-sponsored, top honour, Award for Overall Excellence in the Field of Education.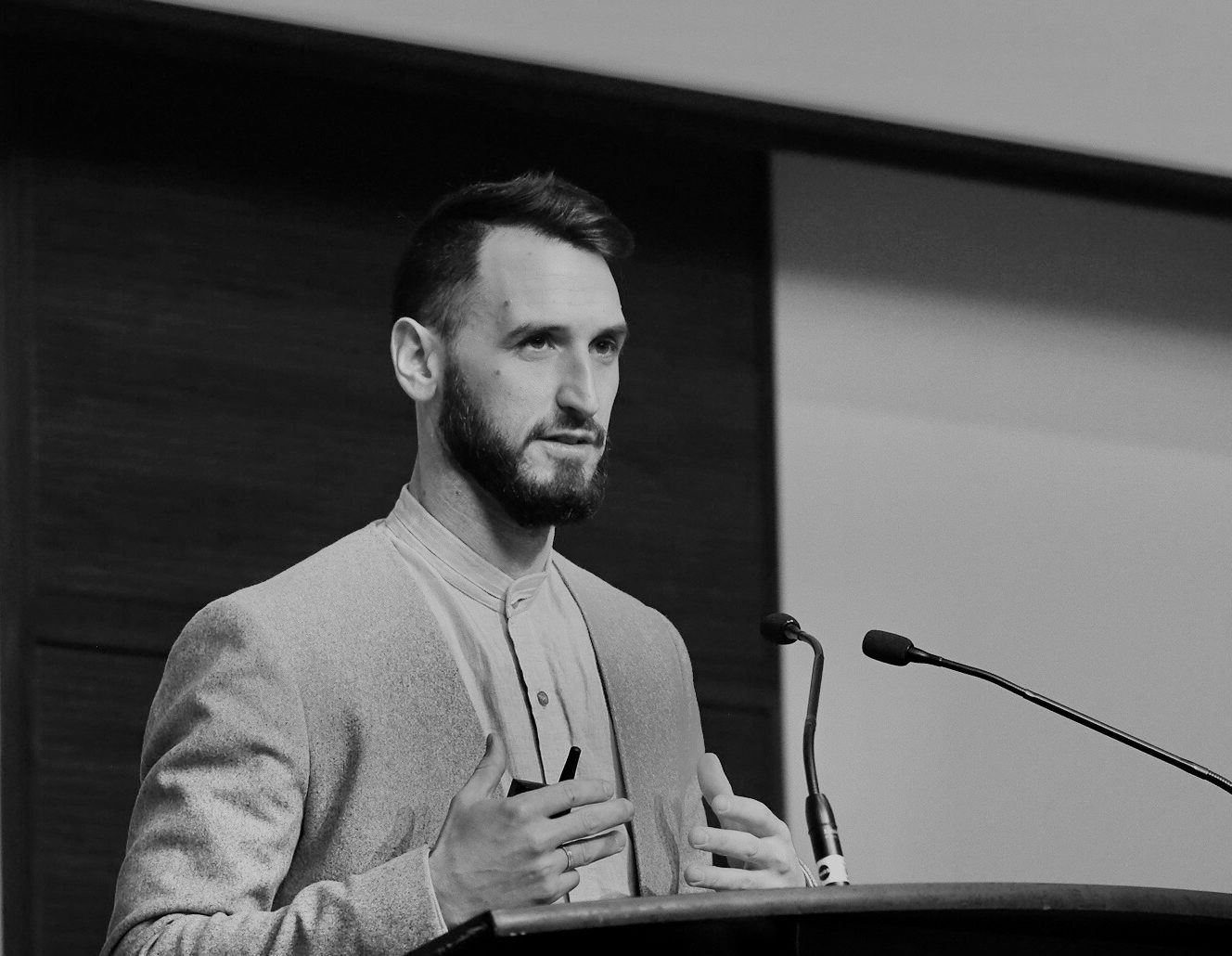 Jake Hirsch-Allen works with North America's governments, workforce development organizations, colleges and universities, to leverage LinkedIn's Learning Solutions and Economic Graph data to close skills gaps. Jake is passionate about supporting disadvantaged groups such as newcomers and refugees, indigenous populations, the formerly incarcerated and people with disabilities.
Jake speaks regularly on the changing nature or future of work and learning. Jake is a Director on the Boards of the Canadian Council for Youth Prosperity and the Canadian Club and is on the Advisory Boards of the Hot Docs Cinema and Code for Canada and an Executive at the International Council on Badges and Credentials. Jake founded Lighthouse Labs, Canada's foremost software development bootcamp and Hacking Health. A former intellectual property and international criminal lawyer, Jake was also Chair of the Technology Committee of the Global Education Platform, taught Global Health at McMaster University and clerked at the Supreme Court of Israel.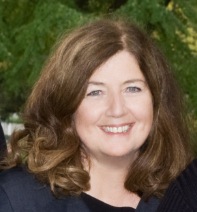 Dr. Mary Kilfoil, Executive Director, Canadian Council for Small Business and Entrepreneurship (CCSBE), Founder and President of Innovate Atlantic Inc. has over 20 years experience in the private sector as an entrepreneur and consultant for business and government – and has authored several reports and publications in the fields of entrepreneurship, innovation, and economic policy. Her passion for entrepreneurship and economic development continued after joining Dalhousie University. Over the past six years, Dr. Kilfoil reshaped entrepreneurship teaching and programming at Dalhousie University where she designed and launched a campus-wide, award-winning Launch Dal program based on lean entrepreneurship methodologies. Mary led the team that brought the Starting Lean Course to Dalhousie University in the Fall of 2012 providing an experiential approach to entrepreneurship with accomplished mentors leading to the launch of robust companies in the local ecosystem – listed in Academia's Top 10 courses in Canada 2013. She was also the Academic Lead for an extensive extra-curricular entrepreneurship program including the $100K Competition, two start-up accelerator programs, Canada's Business Model Competition, and Launch Oceans. She has received numerous teaching awards and in 2014, Mary received the national Entrepreneurship Educator award from Startup Canada. Outside of the classroom, Dr. Kilfoil works with passionate entrepreneurs creating companies and jobs to drive the Nova Scotia economy forward. Mary's non-profit Innovate Atlantic Inc. focusses on assisting companies map their path to market and scale.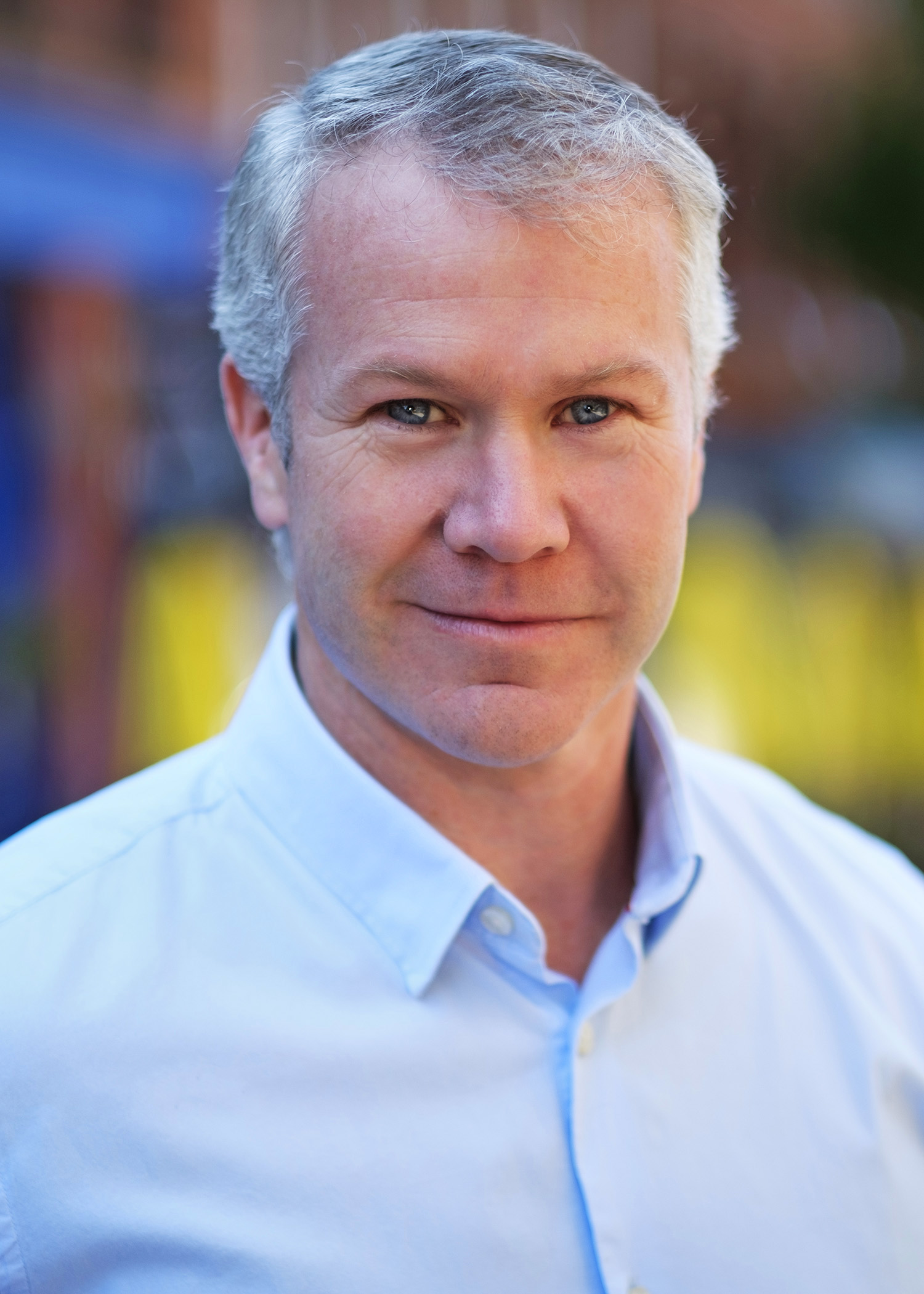 I am the CEO for the 435 member team with PEI Seniors Homes and New Brunswick Special Care Homes, a group of nursing homes, community care facilities and specialized care homes across Prince Edward Island and New Brunswick, Canada. I am pleased to be a board member with Canadian Association for Long Term Care, the leading group in Canada for the support and growth of senior's care facilities across the country. Also, a proud member of 2iC7 at the Wallace McCain Institute through the University of New Brunswick. A life long resident of Prince Edward Island in Charlottetown with my amazing wife and two smart talented kids (they take after their mom). My interests are finding ways to improve long term care in our senior's homes and across the country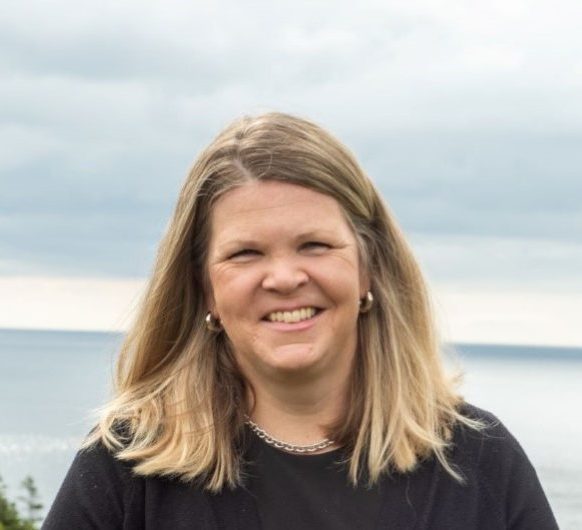 Kendra MacDonald is the CEO of Canada's Ocean Supercluster and is responsible for driving innovation and growth in the ocean economy. Together with a team working across six cities in Atlantic Canada, Kendra is focused on changing the culture of doing business in the ocean, increasing collaboration across ocean sectors, and Canada's global reach.
Kendra was previously a Partner in Deloitte's Risk Advisory practice and the Chief Audit Executive of Deloitte Global.
Kendra speaks regularly on the topics of innovation, future of work, and disruptive technologies, and also serves on the Board of the Canadian Chamber of Commerce and is the Past-Chair of the Newfoundland and Labrador Association of Technology Industries.
Over the course of her career, Kendra has both lived and worked in Ottawa, Montreal, Australia, and Hong Kong before moving to St. John's in 2010 where she now resides with her husband and two children.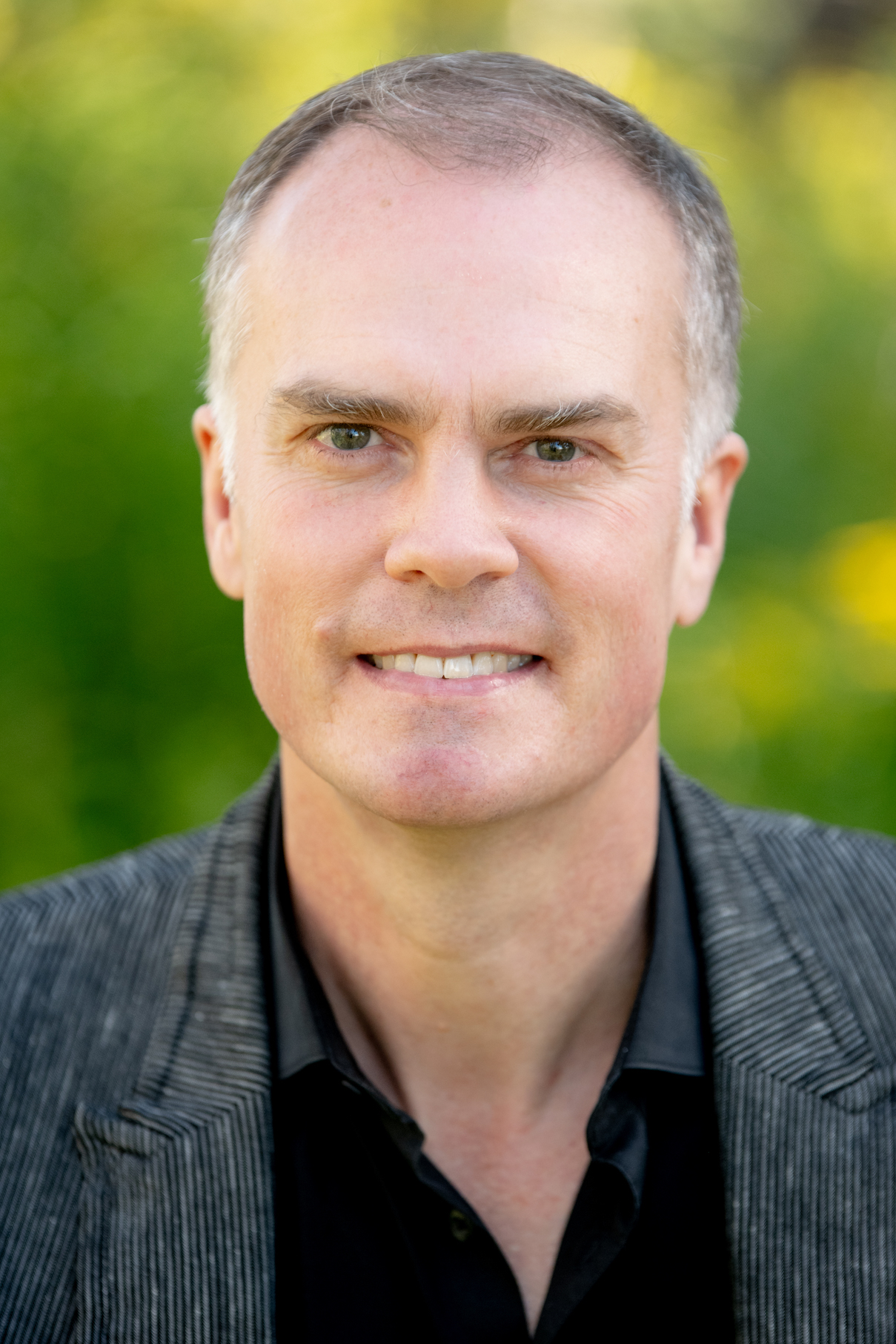 Kevin McKague is the Canada Research Chair in Social Enterprise and Inclusive Markets and an Associate Professor of Entrepreneurship and Strategy at the Shannon School of Business at Cape Breton University, where he teaches in CBU's MBA in Community Economic Development Program.
Kevin's research interests include entrepreneurial ecosystems, social enterprise business models, inclusive markets and social franchising. Kevin is also a serial entrepreneur with businesses in the agricultural and food and beverage sectors.
Kevin is a member of the Global Entrepreneurship Monitor study, the world's largest ongoing entrepreneurship research program that informs policies that enable entrepreneurship to flourish.
Kevin also contributed to the Atlantic Entrepreneurial Ecosystem research project (2015 – 2019) with team members from across Atlantic Canada.
Kevin is currently part of the team leading a new study to quantitatively measure the entrepreneurial ecosystems in Nova Scotia along with select regions around the world.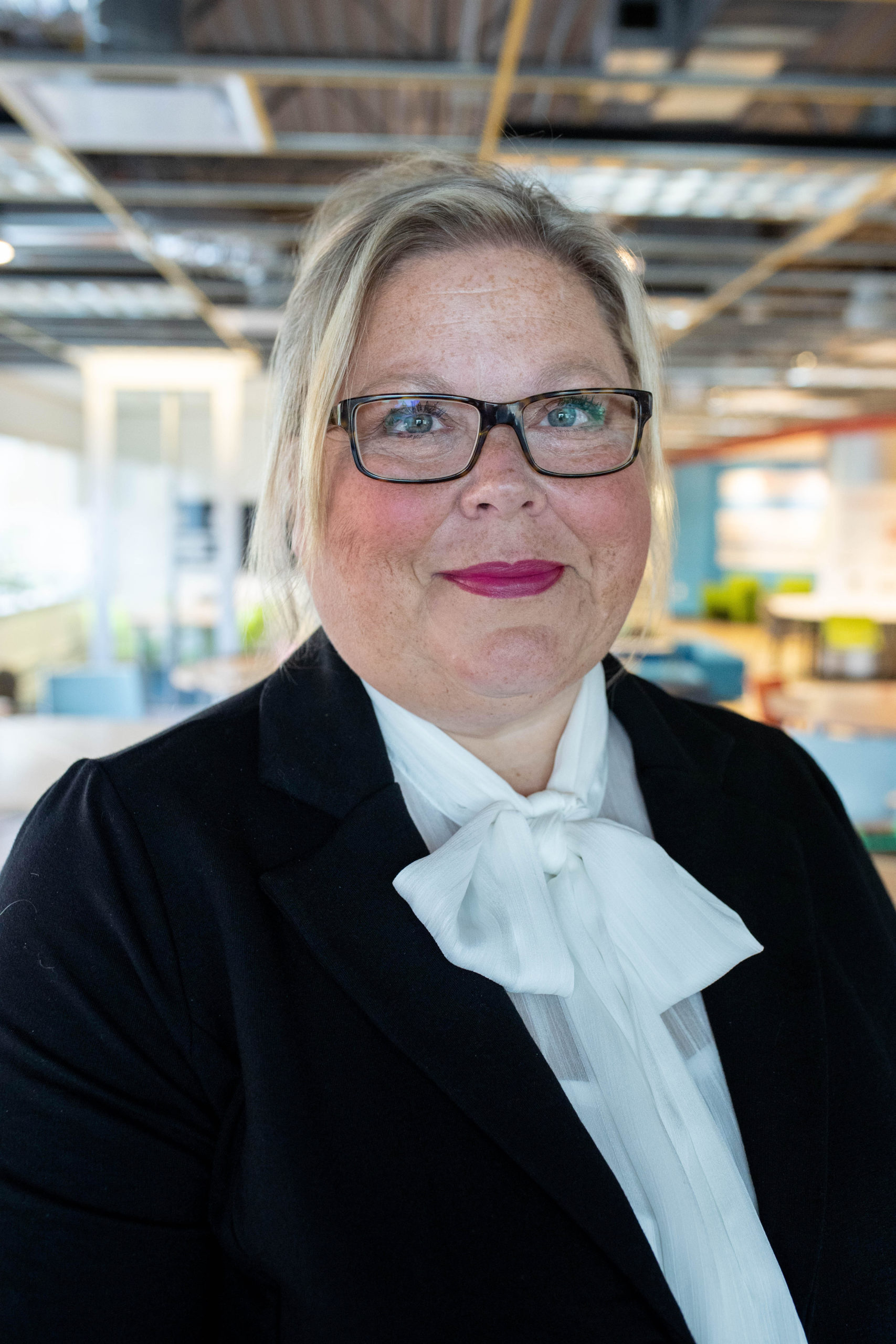 As Managing Director of Immigration Services Janet brings over 30 years of professional experience. From business owner, to career counselor for local post-secondary institutions. Janet is a professional who strives for excellence of those she is working with and for. Along with her years of experience Janet is a connector, negotiator, liaison and advocate working between government and private industry involving the development and success of population growth and immigration in Fredericton and across New Brunswick. Janet has been involved in the creation and management of innovative immigrant entrepreneurial settlement programming for eleven years. Most recently she transitioned into an exciting new role to oversee the build of Fredericton's five-year groundbreaking immigration and population growth strategy as well as the leading the Local Immigration Partnership. Janet's passion is supporting people and building relationships that foster a welcome and inclusive community for all residents.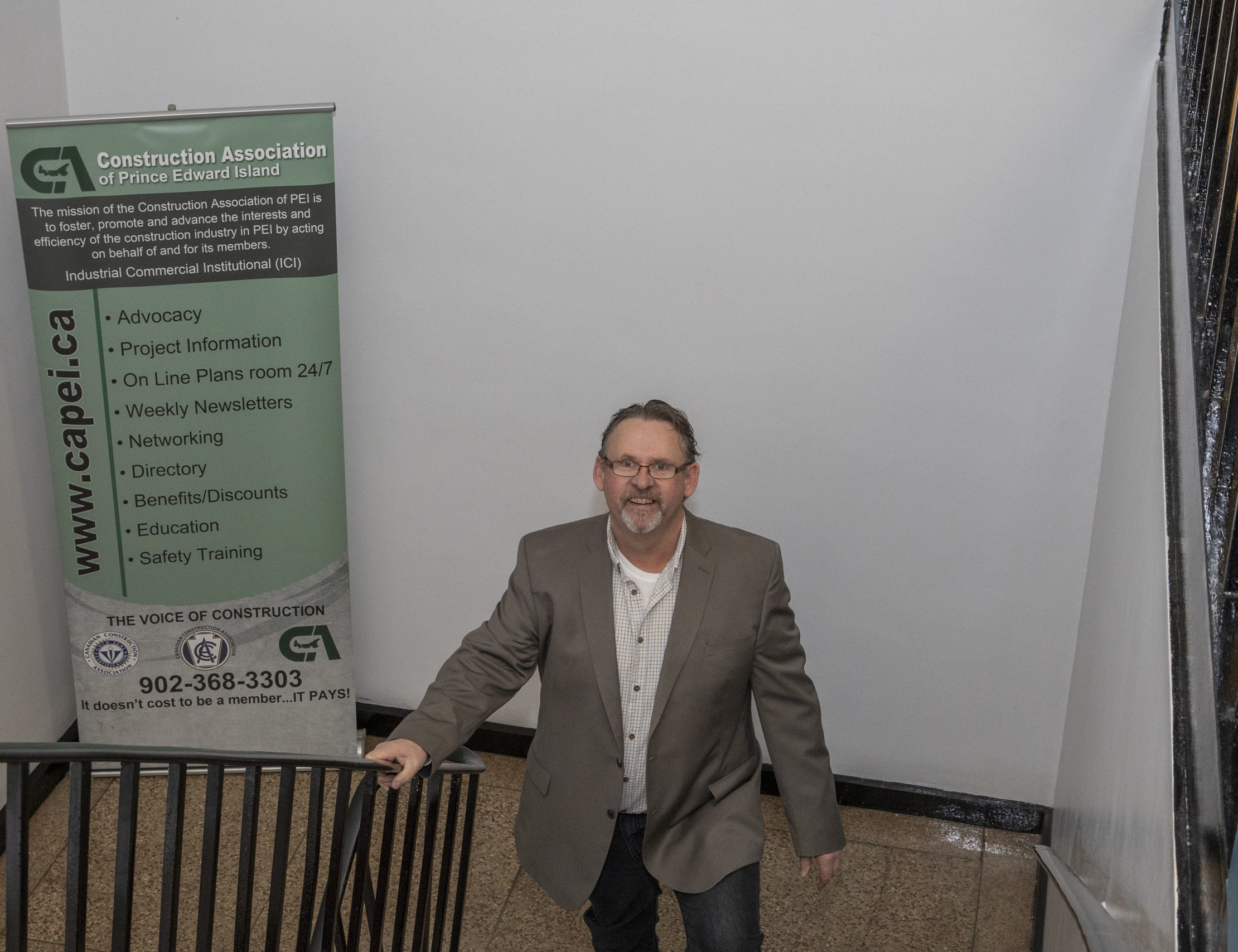 General Manager of the Construction Association Of Prince Edward Island since 2015
Worked in various roles within the Demolition /Hazardous materials fields in Atlantic Canada
Currently sits on the National LCA Council with the Canadian Construction Association representing all the construction associations across Canada
Currently sit on the National Board of Directors for the Lions Foundation of Canada Dog Guides
Past President of the Parkdale Sherwood Lions club
I was an active member of the Charlottetown Fire Dept for almost 20 years
"Building PEI one day at a time "
Agenda
Agenda - Atlantic Summit 2020
June 2
10:00 a.m. - 10:05 a.m.
Opening Remarks
Edward Greenspon, President and CEO, Public Policy Forum
---
10:05 a.m. - 10:50 a.m.
Fireside Chat with Q&A: Immigration and mobility as a pillar of economic growth
Catrina Tapley, Deputy Minister, IRCC
Francis McGuire, President, ACOA
---
10:50 a.m. - 11:00 a.m.
Presentation: Supporting international student settlement during and after crisis
The Honourable David C. Dingwall, President & Vice-Chancellor, Cape Breton University
---
11:00 a.m. - 11:50 a.m.
Panel with Q&A: Considering people-first, place-conscious and community-centric approaches to regional growth: Time for renewed approach?
Jane Taber, Vice President, NATIONAL Public Relations
Shannon Wells, PPF Fellow
Sean Speer, Assistant Professor, Public Policy, Munk School of Global Affairs and Public Policy, University of Toronto; PPF Fellow
David Dingwall, President, Cape Breton University
Vianne Timmons, President, Memorial University
---
11:50 a.m. - 12:15 p.m.
Twitter Roundtable at #AtlanticSummit2020
Details coming soon
---
12:00 p.m. - 12:00 p.m.
Lightning Talks Episode 1: Entrepreneurialism Takes a Village
Ellen Farrell, Full Professor, Sobey School of Business, St. Mary's University
Kevin McKague, Canada Research Chair in Social Enterprise and Inclusive Markets, Associate Professor of Entrepreneurship and Strategy, Shannon School of Business, Cape Breton University
Dr. Mary Kilfoil, Executive Director, Canadian Council for Small Business and Enterprise (CCSBE)
Cassandra Dorrington, President, Canadian Aboriginal and Minority Supplier Council
Janet Moser, Managing Director, Immigration Services, Ignite Fredericton
Jake Hirsch-Allen, North America Higher Ed and Workforce Development System Lead, LinkedIn
---
June 9
10:00 a.m. - 10:10 a.m.
Opening Remarks
Laurel Broten, President and CEO, Nova Scotia Business Inc. (NSBI)
---
10:10 a.m. - 10:35 a.m.
Keynote with Q&A: Atlantic Growth Strategy in spotlight
Edward Greenspon, President and CEO, Public Policy Forum
Dennis King, Premier of PEI
---
10:35 a.m. - 10:45 a.m.
Presentation: Understanding & empowering communities for better economic outcomes
Zita Cobb, Founder and CEO, Shorefast Foundation
---
10:45 a.m. - 11:35 a.m.
Panel with Q&A: Empowering community, municipal and small centre leadership
Sean Speer, Assistant Professor, Public Policy, Munk School of Global Affairs and Public Policy, University of Toronto; PPF Fellow
Zita Cobb, Founder and CEO, Shorefast Foundation
Jeffrey MacTavish, Director of Economic Development & Tourism, City of Miramich NB
Annika Voltan, Executive Director, Inspiring Communities
Alex Leblanc, Executive Director, New Brunswick Multicultural Council
---
11:40 a.m. - 12:15 p.m.
Virtual Coffee Hour: Atlantic Summit 2020 Networking
---
12:00 p.m. - 12:00 p.m.
Lightning Talks Episode 2: Supporting Employer Outlook and Adaptation
Tony Fang, Stephen Jarislowsky Chair in Cultural and Economic Transformation, Memorial University
David Campbell, President, Jupia Consultants Inc.
Sam Sanderson, General Manager, Construction Association of PEI (CAPEI)
Jason Lee, CEO, PEI Seniors Homes and NB Special Care Homes
Kendra MacDonald, CEO, Canada's Ocean Supercluster
Dr. Wendy Cukier, Professor, Entrepreneurship and Strategy, Ted Rogers School of Management and Academic Director, Diversity Institute
---
Funded by
For more information, please contact Heba Elhalees, Event Coordinator at helhalees@ppforum.ca