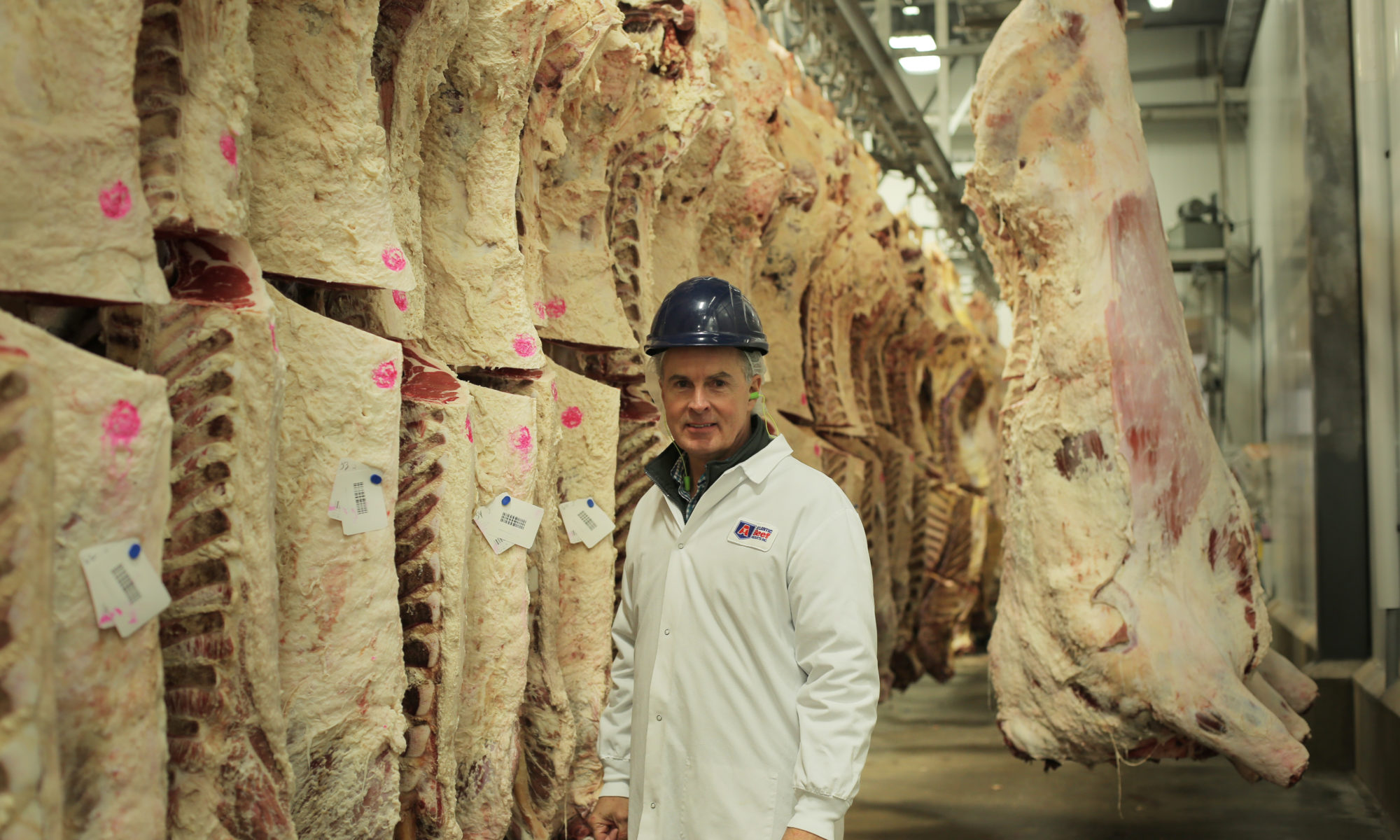 Article
Can refugees help save PEI's way of life?
Some employers and advocates want Canada to recruit refugees to fill local labour shortages, Kelly Toughill reports. Others worry that would dilute the humanitarian mission of resettling the world's most vulnerable citizens.
Russ Mallard runs a small plant that kills, butchers, packages and ships 600 cows a week to grocery stores, specialty meat producers, pharmaceutical firms and chemical companies across North America.
It's a cluttered place, with conveyor belts snaking around big machines of stainless steel and a track of heavy hooks gliding overhead. In one corner, workers from India, Syria and Brazil dance a rubber-booted do-se-do as they catch and load 10-pound tubes of ground beef while trying to stay out of each other's way. Next door, dozens of skinned carcasses hang in a vast chilling hall. Beyond that, an engineer from Nigeria checks the machines that will be used in the afternoon to slaughter, eviscerate and remove the blood and lung foam from 120 cows waiting in a connected barn.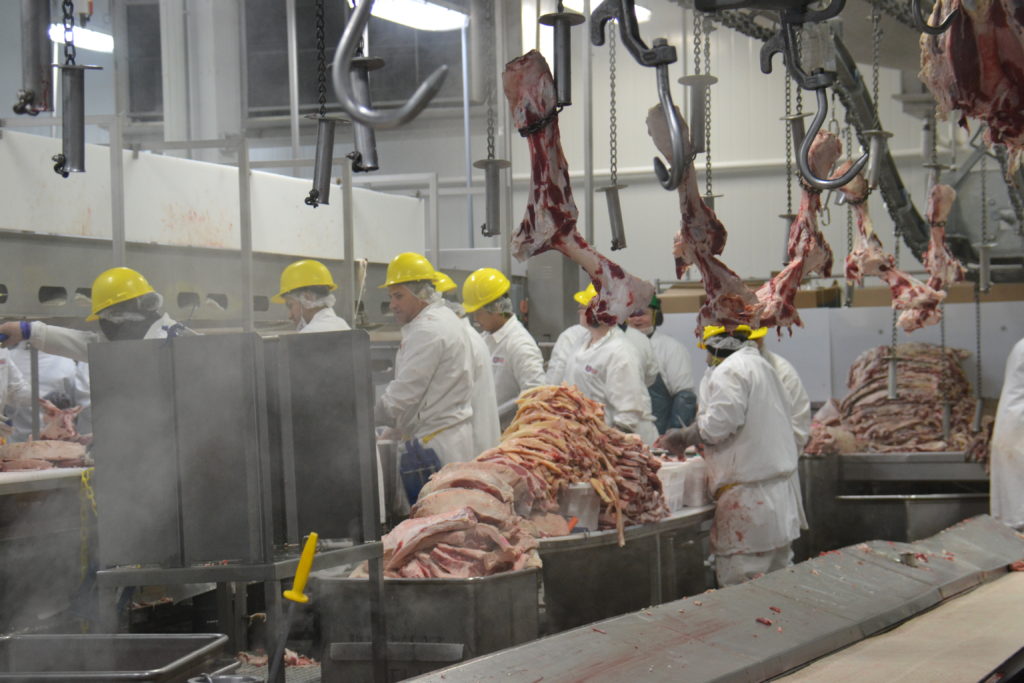 This plant's purpose seems simple. But for Mallard, the plant is not about cows and cash. It is about saving PEI's way of life. PEI beef farmers wouldn't survive without the plant, he says, and PEI potato farms wouldn't survive without the cheap manure provided by local cows. And PEI is not really PEI without potatoes.
"This is not a job for me, it's a mission," says Mallard. "Our mission is to make sure that this is still here for the region, for the beef producers and for everyone who depends on them."
To do that, he relies on more than 60 foreign-born workers who come from 20 different countries.
Atlantic Beef Products is one of hundreds – perhaps thousands – of businesses around the region that run on imported labour. The region has lost 30,000 workers since 2012, according to a recent report by the Atlantic Provinces Economic Council, and the labour shortage is expected to worsen as the population of the region ages. There are more than 20 programs designed to bring in workers either temporarily or as permanent residents, but employers have trouble keeping newcomers in Atlantic Canada.
Now some are wondering if refugees should be recruited to fill jobs and help grow the regional economy. It's a controversial idea. Some fear that adapting economic immigration programs to include refugees will erode Canada's commitment to offer help based on who is most vulnerable and in need of protection. Others say a refugee-worker stream could be an important new tool in rescuing some of the 25 million refugees stranded around the world.
A special immigration stream for skilled refugees
Naomi Alboim is a former Ontario deputy minister of immigration, an adjunct professor in the School of Policy Studies at Queen's University and co-founder of Lifeline Syria. She has been thinking about this problem for a long time.
Five years ago, she and two colleagues were worried about two issues: Canada's lack of commitment to refugees, and a surge in the number of temporary foreign workers. They suggested a pilot project that would decrease the number of workers brought to Canada temporarily, and replace them with refugees selected for their employability.
The idea was to bring clusters of refugees from the same area so they could develop cultural nodes and put down roots as a community. They would be recruited for their skills but wouldn't start working until they had the chance to take language class, settle their families and adjust to Canada. Alboim's group hoped to start the pilot with 10,000 refugees settled in two cities: Calgary and Halifax.
Employers liked the plan. Provinces liked the plan. Refugee advocates liked the plan, but there was little interest from the then-Conservative government. Her report sat on a shelf.
"Employers don't actually like the temporary foreign worker program," she says. "They train workers, and then those workers have to leave."
One advantage of her plan, she says, is that refugees are more likely to remain in the province where they first settle than people who arrive as economic immigrants or temporary workers.
The non-profit group Talent Beyond Boundaries has taken the first step toward Alboim's goal. It just launched a pilot project to recruit refugees from overseas into jobs in Canada.
Technically, there is nothing to stop a refugee from immigrating to Canada as a skilled worker, but economic immigrants need things like a current passport, official records of employment and proof that they have enough money to support themselves in Canada, and that the money came from legal means. That kind of documentation can be hard to produce for someone who has fled their country and can't return.
Talent Beyond Boundaries is developing a database of refugees with specific skills and has negotiated an agreement that allows its recruits to come in to Canada as economic immigrants using an expired passport and donated settlement funds.
Leighton McDonald is president of Closing the Gap, a private company that provides in-home therapy, personal care and nursing in Ontario and Nova Scotia. His company is bringing three refugees to Halifax through the Talent Beyond Boundaries pilot. For him, recruiting refugees is purely a business decision.
"We have a critical shortage of personal support workers across the board," says McDonald.
"We are always looking, always recruiting anywhere we can."
The dangers of a refugee solution
Some immigration advocates worry about diluting Canada's humanitarian mission. If one program evaluates refugees on the basis of what they do for Canada, how will it affect programs that are solely devoted to the well-being of people who need protection?
Alboim agrees that safeguards are needed.
"We still want the most vulnerable to be brought in. Advocates would be very concerned if we said we only want to bring in refugees who can hit the ground running.
"You have to build (safeguards) into the program design and build it into the numbers so that we are bringing in more refugees, not replacing (existing programs)."
Others worry that a refugee worker program won't give refugees the support they need to thrive in Canada and could force them into low-wage work that they can't escape.
Wenche Gausdal is manager of settlement and community at the Immigration Services Association of Nova Scotia. She points out that many refugees already use immigration streams designed to bring workers to Canada, but there is no way to track them.
Refugees that are sponsored by the government or private groups are supported for a full year before they are expected to find work in Canada. Gausdal says they need that time to get children settled into school, learn English or French, figure out the mundane routines of Canadian life and, sometimes, begin to deal with the trauma that they have fled.
"There needs to be space for families to settle and process where they are," she says.
Julie Chamagne is executive director of the Halifax Refugee Clinic. She says one rule change could make a big difference in the labour market.
Under current law, someone who asks for asylum from within Canada must leave the country if their refugee claim is rejected. In many cases, says Chamagne, those people developed all the skills and qualifications required of an economic immigrant while they waited for their refugee claim to be decided. But they still have to quit their jobs and leave the country before they can apply to return as skilled workers. The counter-argument is that such a policy might encourage bogus asylum claims from those who see it as a path to establishing their qualifications as economic immigrants.
Refugees: easier for employers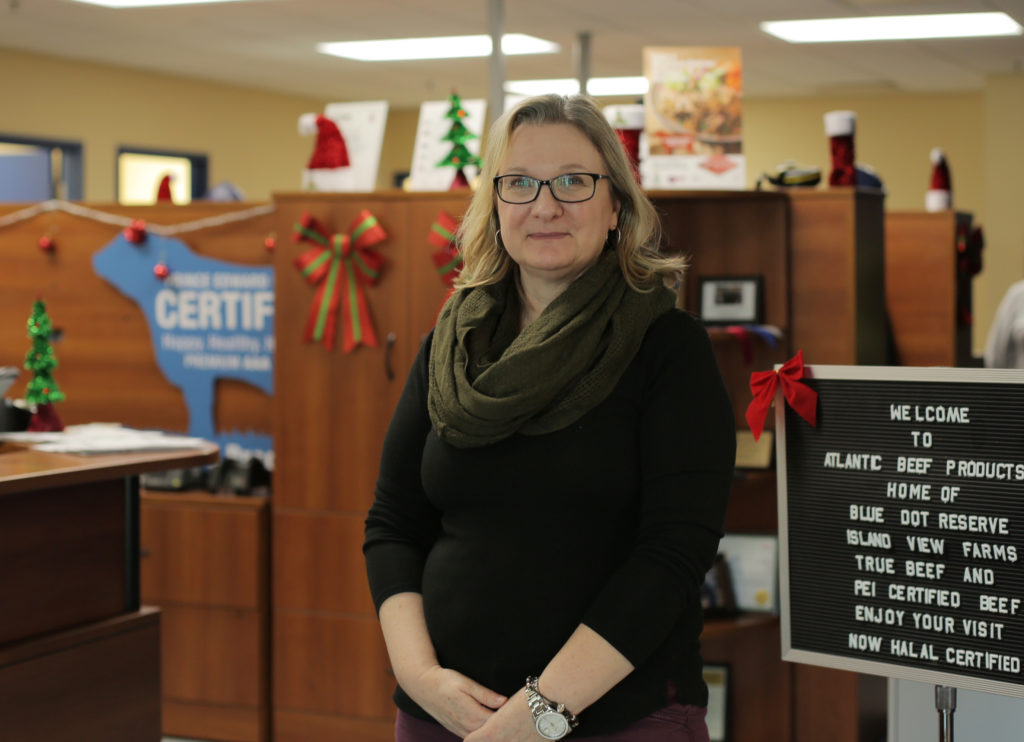 PEI is one of the whitest provinces in Canada, but most of the faces in the processing plant at Atlantic Beef Products are brown. Workers have come to Atlantic Beef via a dizzying array of immigration programs – TFW (Temporary Foreign Worker), PNP (Provincial Nominee Program), AIP (Atlantic Immigration Pilot) – and hail from a kaleidoscope of countries. They have also come as government-sponsored and privately sponsored refugees.
Diane Thibeault is head of human resources.
She does the work of a settlement officer for many of her foreign workers. She picks them up at the airport, helps them find housing, linens, pots, pans. She takes them to Walmart and to Service Canada. Until recently, the company was running English language classes in the plant boardroom four nights a week.
Then there is the paperwork: mounds of documentation for the federal government, and sometimes the province; settlement plans; proof of advertising. After all that, the plant has a hard cap on how many temporary foreign workers it can hire.
Thibeault doesn't need to do any of that for workers who are resettled in Canada as refugees. They have usually been here a year, studied English, figured out where to buy a snow shovel and how to take the bus and they are already permanent residents – no immigration paperwork required.
"I would love to have more refugees," says Thibeault.
"There is no paperwork for me and they have support from the newcomers association. Sometimes there is still a language barrier, but they are much easier for me."
Atlantic Beef currently has three people who came in as refugees – all from Syria. It has had many others in the past.
Mallard says that his plant attracts foreign workers because they don't need strong English skills and because the pay is decent: up to $18.10 an hour.
And why don't local workers want his jobs?
Several reasons, says Mallard. Much of the work is hard labour in a cold room. There are warmer, easier jobs available nearby.
The unemployment rate in PEI was officially 8.5 per cent in November, but that may mask the real size of the labour force available for physical work. The participation rate of workers age 25 to 55 in PEI is higher than the national average.
Thibeault says they do get local job applicants, but not many.
"We teach our children not to be labourers," she says. "Our local applicants don't have the same confidence that they can do the job."
Not just saving – but changing – PEI's way of life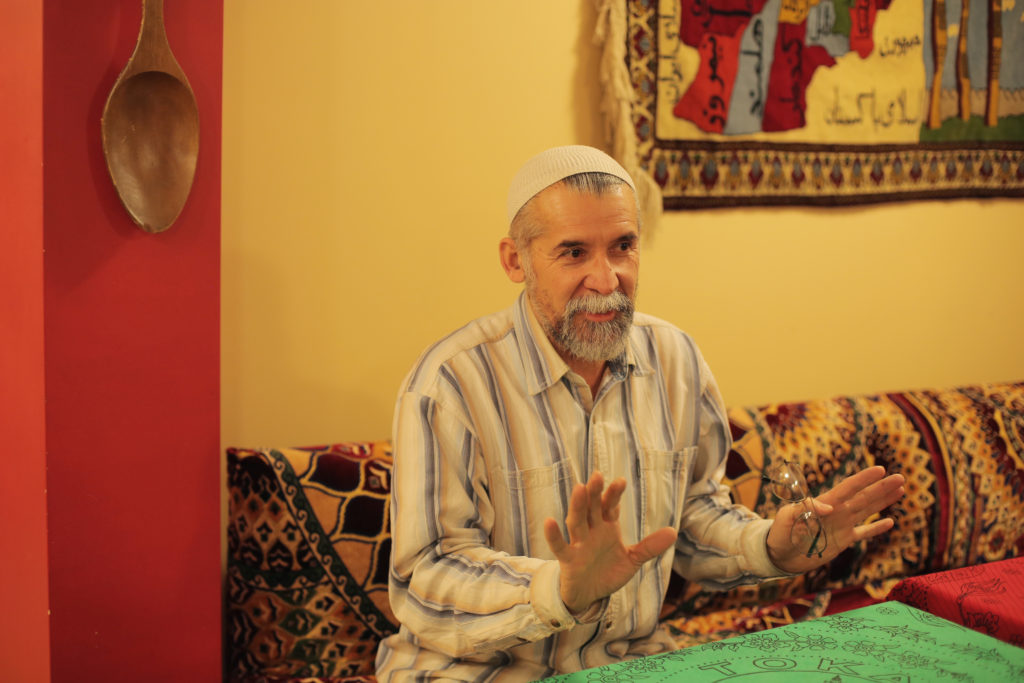 Said Akbar Sadat came to PEI in 2007 with his wife and five children. The island was a very different place when they arrived. Sadat's wife started working at Walmart in 2008. He says Sara was regularly bullied by customers who mocked her hijab, her accent and the colour of her skin.
"She came home crying every day. The customers were telling her: go home!"
There was no halal meat for sale in PEI then, so Sadat began butchering his own, buying a single lamb from individual farms and killing it in the way required by his religious beliefs.
In 2015, he became the first halal butcher at Atlantic Beef Products.
"We saw an opportunity," Mallard says of the decision to begin producing halal beef three years ago. Today, Atlantic Beef Products is the only federally inspected plant east of Quebec that produces halal beef. It ships to producers who make halal donair columns and halal blocks, as well as to grocery stores as far away as Ontario.
The Charlottetown Walmart where Sara was mocked for her Muslim attire now carries beef certified halal by the Islamic Food and Nutrition Council of Canada. Sadat says his wife is no longer harassed in public in PEI.
"Everyone knows Sara now and everyone loves Sara."
Mallard won't cite numbers, but says the growth of his company's halal line is part of the reason that he's desperate to find more workers.
Sadat sees himself as part of a vanguard of newcomers that worked to change the thinking in PEI, not just the economy.
Mallard also sees himself as a vanguard of change.
Mallard says he tried to get his Canadian workers ready when the plant began recruiting foreign workers in large numbers. He gathered them all together and told them that he would not tolerate any kind of discrimination.
"Now I know that I didn't really need to do that. Everything has been fine and it would have been fine anyway."
Mallard says he's still learning about how to attract, accommodate and retain foreign workers. He was surprised the first time he walked into his company boardroom and found someone praying on a rug in the corner.
"We're pretty tight here and there isn't a dedicated space for that, so people find space where they can," he says. "That's good."
Love the idea
Mallard loves Alboim's idea. Anything he can do to get more workers, he will do.
The federal government cut back the temporary foreign work program in 2014, and the plant's quota of foreign workers has fallen every year. He's been able to fill his roster using other immigration programs such as the Atlantic Immigration Pilot and by hiring workers who arrived as refugees, but it isn't enough.
"We are not getting local applicants, and not having employees is not an option," he says. "This is really restricting our ability to grow our business, and it is hurting the workers we do have. If we can't hire more people, we need to work overtime. And that can be hard on people."
Sadat loves the idea too.
"Do it," he says when asked about Alboim's plan.
Sadat didn't wait a year to go to work in PEI. He says he has a master's degree in engineering, but took a job as a cleaner in the Confederation Centre three months after he arrived. He brushes aside the philosophical arguments against recruiting refugees as workers, literally waving his hands as if to clear the ideas from the table. He points out that many refugee families – including his own – want to bring extended family members to Canada. It took his brother four years to bring his wife to Canada, he says. Increasing the number of refugees who can enter the country can only be good, he says, particularly if refugees can be recognized for their skills and their experience.
"If somebody came to me and said, 'I have a job for you in Canada,' I would come immediately. This is a very good idea, very good."
---
Explained: Types of refugees in Canada
A refugee is someone who faces persecution because of his or her race, nationality, religion, political opinion or membership in a particular social group. There are three ways that refugees can be granted permanent residence in Canada.
Asylum seekers ask for refugee protection from within Canada. They may have arrived in Canada originally as tourists, students, temporary workers or they may have crossed into Canada outside of a border crossing intending to seek asylum. They cannot apply for any other immigration programs while their claim is being considered. They are deported if their refugee claim is rejected.
Government assisted refugees are selected for resettlement in Canada because they are particularly vulnerable. For example, the family may include a member with special needs or may have particularly low levels of education.
Privately sponsored refugees are resettled in Canada with the assistance of a private group or organization that promises to support them for their first year in this country. Some groups are helping refugees reunite with family already in Canada.
Eligibility: Both privately sponsored and government-assisted refugees must be officially designated as refugees in need of protection while they are outside Canada before they become eligible for either program. Refugees outside Canada may also apply for immigration through other immigration programs that are designed either to boost the Canadian economy or to reunite Canadian citizens and permanent residents with their spouses and dependent children.