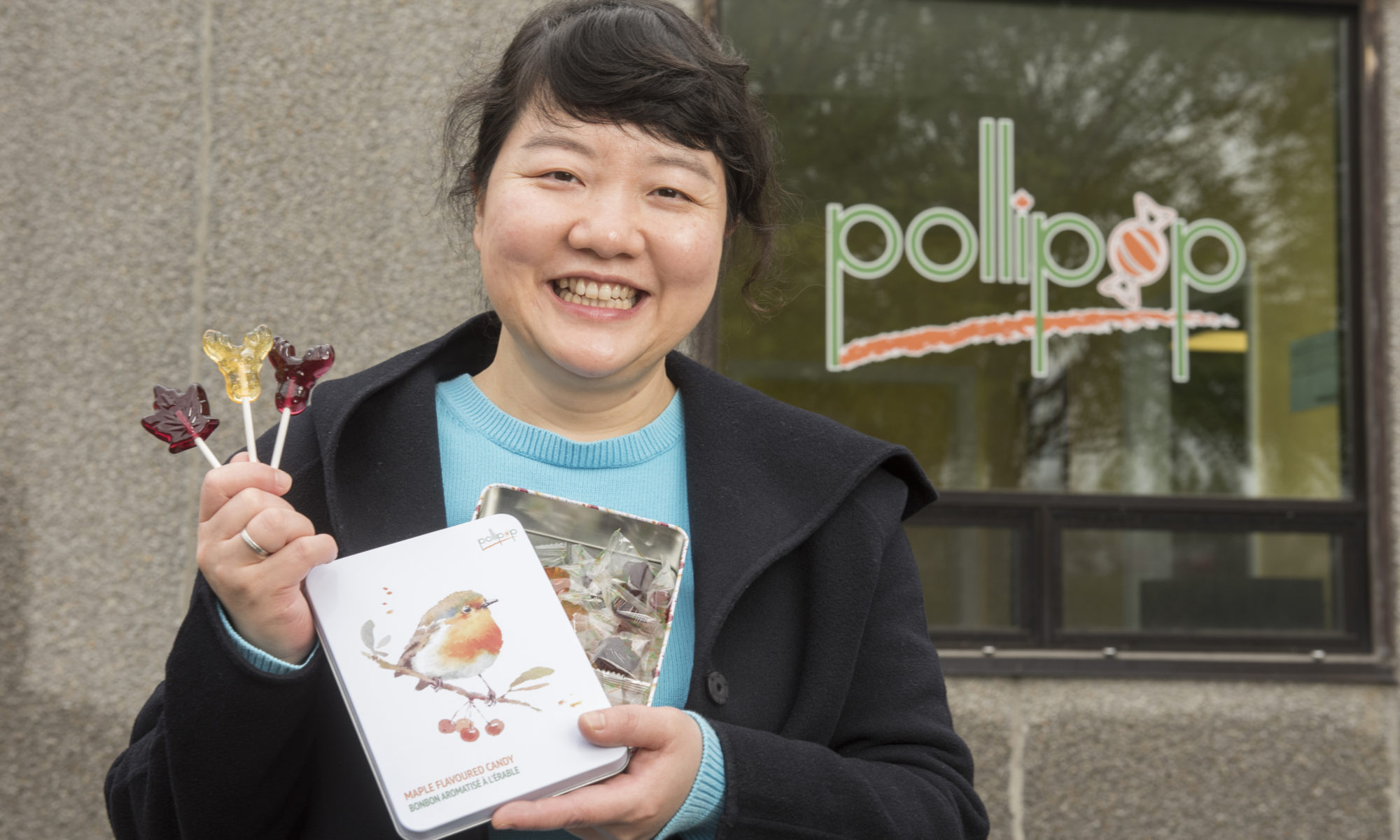 Article
Carina Lin: Be patient
Advice from Atlantic Canada's Immigrant Entrepreneurs
Lin expected to spend $150,000 and launch her New Brunswick candy business in a little more than a year. It took more than three years and $650,000. She praises government settlement and business support programs, but wishes they weren't so hard to find.
Carina Lin arrived in Canada with a PhD in management from one of the best universities in China, 15 years of senior experience as a marketing consultant and plenty of money to invest in her new Canadian business.
Still, it took her three years to ship her first product – cranberry maple candies – back to China.
Lin, 46, came to New Brunswick with her husband, son and daughter in June 2016 through New Brunswick's provincial nomination program for immigrant entrepreneurs. The decision to leave China was prompted by two factors. Her son wants to be a physician, but that path was not open to him in China. Lin, 46, and her husband, Yuying Tian, 47, wanted to spend more time with their children and each other.
"In China, he was home only like 30 days a year," says Lin. "And I had to go out for business at least three nights a week. We were always so busy, busy, busy. We didn't want that anymore."
More advice
To begin their journey to Canada, an immigration consultant in China guided them to Fredericton, promising that the province was quiet, close to nature and had a slower pace of life.
Lin laughs a lot as she describes her path as a newcomer and an entrepreneur. Six months after arriving, she was ready to leave. Lin had been a successful professional in China, with a maid and in-laws who ran her house. In Fredericton, she was suddenly expected to wash socks, put dinner on the table and clean her own home. And she didn't even know how to cook.
"I was in shock," she says. "And I hurt myself a lot. I cut myself with the knife, burned myself on the stove. I even managed to injure myself with the fridge."
Lin was required to start or buy a business as part of her immigration path. Some urged her to buy a convenience store or start a Chinese restaurant, but she refused.
"A restaurant was not suitable for me because I do not like cooking," she says. "And I didn't want to start a business that would compete with local people."
'I wanted to find a business that connected my Chinese background with resources here in Canada.'
With years of high-level marketing experience behind her, Lin started out exporting maple sugar but realized after the first order that there was no market in China for a sugar that no one knew how to use.
She liked the idea of using maple—a staple of Canadian culture—within her product, so she decided to start a candy company based on maple syrup, blueberry juice and cranberry juice. Her first thought was to contract an existing manufacturer to make the candies, but she couldn't find anyone to do it.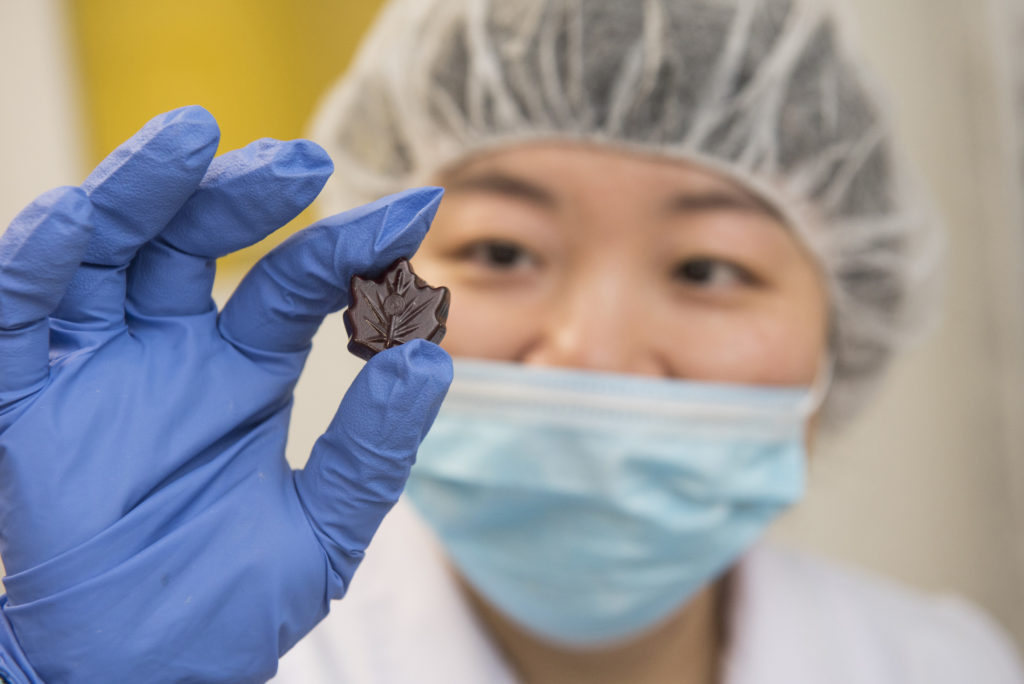 A turning point came as she toured a sugarbush in the fall of 2017. She asked the farmer what his dream was, and he told her that he hoped some day he could buy a new truck.
"I was confused because I did not think that buying a new truck is so difficult for a Canadian," she says. "Then I found out that even though this man has more than 100,000 trees, he still struggles for survival and he cannot sell all his syrup. I could not believe this, could not believe it was so hard."
Creating a better market for New Brunswick maple syrup producers was one reason Lin decided to set up the factory in Fredericton. She ordered candy machines from Shanghai in January of 2018, expecting to begin exporting in August. But it took more than a year for the machines to arrive, and many more months to find a recipe that worked.
She hired consultants to adapt the machines to New Brunswick power regulations and brought in a famous Chinese candy maker to help develop the recipe. The candy maker was no help, as he knew nothing about maple syrup. Lin and her husband then spent months trying to create a recipe themselves. She says they spent $10,000 on ingredients alone during this experimentation phase.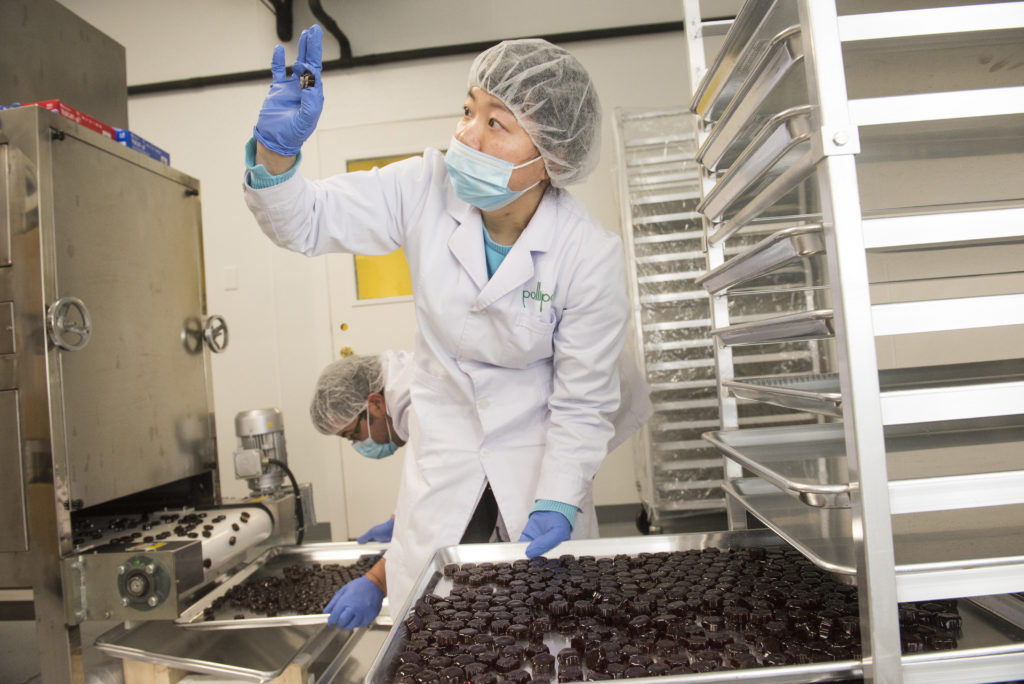 More delays were caused by the unfamiliar Canadian bureaucracy. Lin had to get her machines, her food process and her ingredients approved—all by different agencies. At one point, she was bounced between federal and provincial health authorities four times.
The assembly line finally began to run in April. Lin is selling in local gift shops and sent her first order to China in early May.
Lin has advice for governments trying to attract newcomers and immigrants like herself. She has high praise for the programs available to help newcomers settle and help them launch their business, but she says they are hard to find. She would like New Brunswick to create one portal to help newcomers like herself navigate bureaucracy and program supports. Her advice for immigrants is twofold: be patient and ask local professionals for advice before you make decisions.
"You must have patience. Many of my Chinese friends want to set up a business, but they give up because it is too difficult. If it doesn't happen in two years, they leave. Just do it and you will be successful."