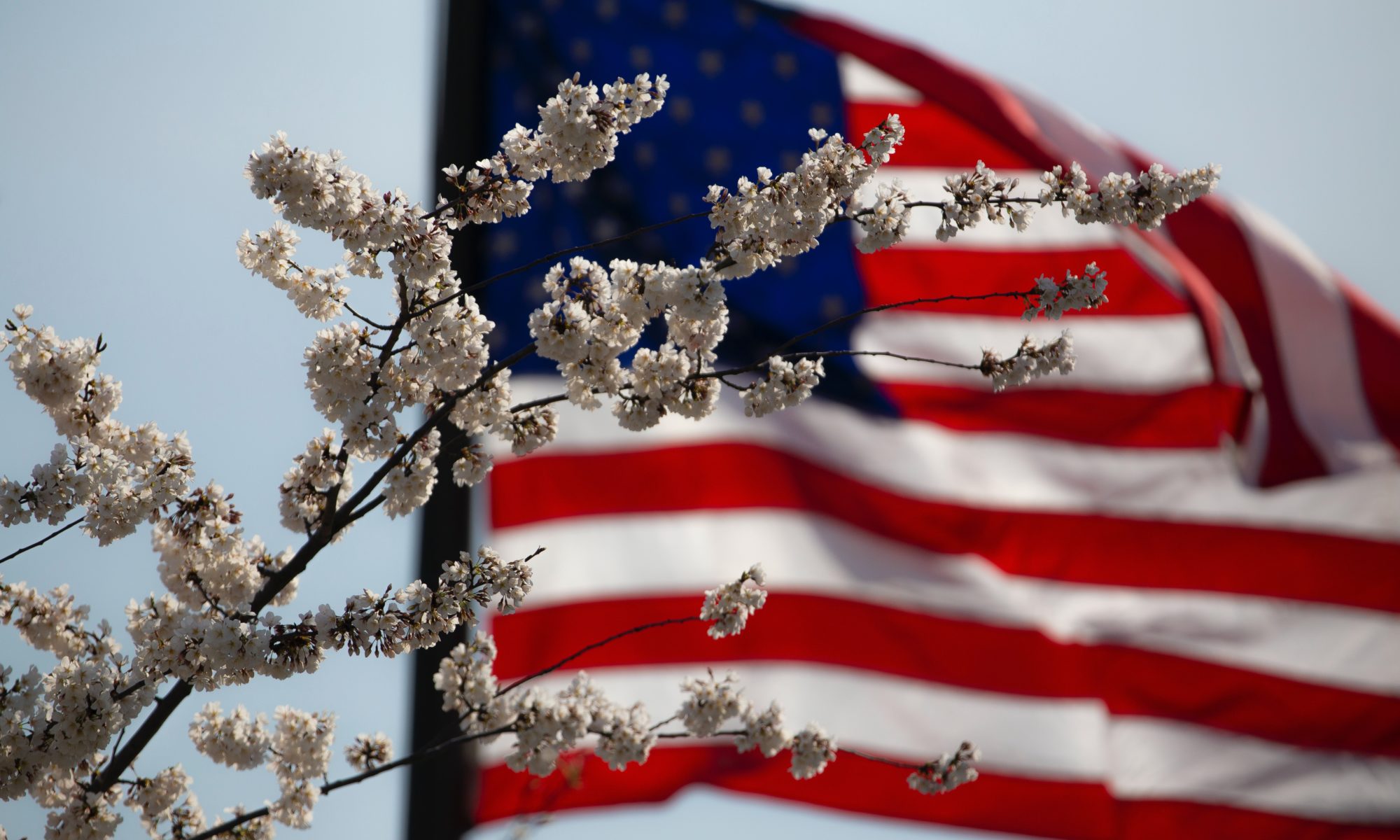 Publication
Towards a 21st Century Success Story with the United States
Beyond the traditional narrative by Nadia Theodore
Relations with the United States have been challenging for Canada in recent years. It's become clear that Canada needs to move beyond its traditional trade-of-goods narrative with the U.S. and focus on factors that will be most important for its diplomatic assets in the coming years, namely culture and technology.
Whatever comfort Canada's privileged relationship with the United States has allowed us in past, the vicissitudes of the last several years should serve as a wake-up call. While it may remain true that Canada and the U.S. are, and will always be "friends, partners and allies," it is also true that as the new world economic and political order is being shaped, Canada finds itself on a different side of history than its best friends to the south. This paper will provide a brief look at how Canada can move beyond the traditional narrative of the Canada-U.S. relationship, with a focus on the factors that will be most important for its diplomatic assets in the coming years.
There is a strong body of work, including as part of this Rebuild series, examining the traditional narrative of the Canada-U.S. relationship, in particular as it relates to the importance, and perhaps more important, the practicality of diversification. Long-running calls for Canada to increase its share of exports to fast-growing markets have aged well. Access to international markets is key to the success of many Canadian companies and the lifeblood of Canadian economic growth. The cautionary tale of not putting all of one's eggs in one basket is not a new one. Over the years, progress from policy and programming has been made.
Canada is the only G7 country to have concluded trade agreements with all other G7 countries. In recent years, Canada's chief trade commissioner has built up an entire apparatus dedicated to educating businesses — especially SMEs — on how to take advantage of the wealth of opportunity that lies within the web of preferential access for Canadian businesses around the globe. This focus and sustained effort was long overdue and while leading the horse to water won't guarantee it will drink, the previous method of negotiating a deal and then standing aside and hoping businesses had the tools and resources to understand what was in it for them, proved to be less than effective.
Similarly, there is extensive analysis on what Canada-U.S. co-operation in multilateral fora will look like in the coming years. The backdrop of any future engagement is a U.S. retreat from multilateralism and an increasing desire for any co-operation to be transactional in nature, with short-term and tangibly measurable results favoured over long-term strategic alliances. Calls for Canada to hold its door open to new friends and invest more heavily in alliances that may have been somewhat neglected are well placed.
Historical alliances and partners may no longer be reliable, so there is urgency to adapt to the changing centres and spheres of influence in the world. The voices of influence now look and sound different, the pool of players and knowledge discourse is being broadened and a greater number of business, cultural and political identities have decision-making power in the world.
Figuring out how to connect and truly engage with a broad range of global stakeholders and influencers, in particular in the U.S., will be important to better understand where points of intersection and co-operation could lie between Canada and the United States and where future tensions will be.
Separated by the longest undefended border in the world, it has long been said that when the U.S. sneezes, Canada catches a cold. Canada's ability to understand the shifting social, economic and political trends across the United States and to cultivate relationships with a diverse set of actors that hold influence at federal, state and local levels is more important than ever. Regional opportunities for co-operation and influence-building might very well prove to be more effective for Canada. As such, a deeper understanding of the regional differences across the U.S. and the different communities of interest — in all areas of business, culture, technology and beyond — will be vital.
The changing nature of Canada's relationship with its southern neighbour will require a change in the way in which this country approaches the relationship and a broadening of the issues that rise to the top level of priority.
While it's an admittedly biased viewpoint, Canada has some of the best diplomatic assets of any nation. This was proven true across the U.S. network in 2018, in the wake of President Trump's steel and aluminum tariffs and as diplomats worked to modernize the North American Free Trade Agreement (NAFTA). The ability of the network to work diplomatic channels and get beyond the usual Washington operatives in doing so, has drawn uncharacteristic praise for its effectiveness. Success was no accident. Post November 2016, Team Canada across the United States was assembled with a high degree of intention and an intense co-ordinated issue-based diplomatic effort took place over several months to arrive at success.
Intense, ad hoc advocacy on specific, time-sensitive issues in the Canada-U.S. relationship has characterized the approach of Canada's U.S. mission network for decades and has proven extremely effective in helping to resolve discrete trade issues. Beyond that, the formula for day-to-day operations is largely consistent with the norms of any embassy or consulate-general hub and spoke model: Canada's 11 consulates focus largely on traditional international business development and general advocacy on a few specific issues — security and energy being the two most consistent — and the embassy takes on the lion's share of political intelligence-gathering and reporting.
As Canadians look towards the future, it's reasonable to ask whether it is time to look at a different model for engagement, one that would directly link to a new approach that would identify what priority engagement looks like across the network; and in turn, what that means for the skills needed across Canada's U.S. teams.
This section of this paper provides initial insight on the question of models of engagement as they relate to two areas — technology diplomacy and cultural diplomacy. Several believe this to be the "what next" in shaping Canada's relationship with the U.S. and leveraging Canadian assets to drive this country's long term prosperity.
Traditional diplomacy has been defined by formal representation, assistance to citizens abroad, negotiation and information-gathering and dissemination. While these remain an important part of the work, modern diplomacy has changed how Canadians communicate, what representation means in an international context and what a country should and needs to care about vis-à-vis another. Issues around trade, defence and security and energy will always be pillars of the Canada-U.S. relationship. The two countries are each other's top export destinations;[1] and they are each other's largest energy trading partners.[2] However, allied to the traditional issues are emerging issues that are increasingly shaping power, politics and influence across the globe. Two in particular will be critical in shaping the Canada-U.S. relationship: tech diplomacy and cultural diplomacy.
Canada is fortunate to have senior diplomatic representation in New York, San Francisco, Seattle and Los Angeles, all of which are powerhouses in these two spaces. More important, they all understand the Canadian and U.S. environments and where entry points exist for Canada to find its space and place in the new narrative for the world economy, currently being drawn, with tech and culture at the fore.
Complete and separate papers could (and should) be written on tech and cultural diplomacy in the Canada-U.S. context. We will however, begin below, with initial insights on Canada's future direction provided by two experts in the field: Rana Sarkar, Consul General of Canada in San Francisco on tech diplomacy, and Zaib Shaikh, Consul General of Canada in Los Angeles on cultural diplomacy.
Not to be confused with the concept of digital diplomacy,[3] tech diplomacy has developed in recognition that the global technology industry is playing an increasingly influential role in shaping domestic and foreign policies of various states[4] and that technology and digitization must be seen as cross-cutting foreign and security policy priorities.
Techplomacy was formally initiated by Denmark in 2017 when it appointed the world's first-ever "tech ambassador," who has a global mandate and splits his time between Silicon Valley, Beijing and Copenhagen.
At the heart of techplomacy is cultivating new avenues for engagement and discussion beyond the traditional government-to-government exchanges. A new Bretton Woods system is being written now, which will have an huge impact on Canada's economic foundation, security, democratic and societal foundations. Trillions are being created (Apple alone is more valuable than the entire U.S. energy industry) in the next industrial and security base. The regulatory, standards, and commercial diplomacy need to be deeply rooted in Canada's regional networks and as other countries are doing, Canada needs to leverage its access advantages across the United States to quarterback new global plays.
Tech's decision trees still overwhelmingly flow through influential nodes such as Silicon Valley. Canada has made huge inroads on these discussions and networks since 2017, and must build urgently on this early progress through a new research and public diplomatic capacity, in Silicon Valley and in global hubs, including the U.S. West Coast (Seattle, Los Angeles and San Francisco), New York, London, Geneva, Washington, Ottawa and Beijing. There is a great game afoot and Canada has a choice — be a price taker or a price maker.
The importance of this inflection point for Canada is hard to overstate, and has grown more important with every passing month. From antitrust, competition, privacy and security to election integrity, energy transition and new platform development, it is all happening at once and at scale. Markets have made their bets on this (hence the super concentration and rise of tech on all indexes). Canada's challenge is that the fast emergence of this landscape has overrun its institutional ability to understand it. COVID-19 has accelerated this process, and Canadians no longer have the luxury of skating leisurely along.
Canada's existing diplomatic infrastructure has evolved, over many fits and starts these last decades, to respond to micro and macro trade and investment challenges when the U.S. was broadly pro-trade, pro-North America (post-Macdonald Commission) and adhered to postwar operational norms. Canada has largely given up on public diplomacy and offensive objectives.
It gets much harder from here. Climate migration, hyper-polarization and withdrawal from the liberal international trade order is not going away soon. The alignment of values and interests, the players and the game are all in a long flux. A much more nuanced and well-resourced information-gathering and advocacy platform will be required to keep pace. Canada's current platform has done extraordinary things under tough circumstances, but given the sheer scale of change, something different will be needed. In the past, there have been multiple redundant channels into the U.S. and Canada's legacy institutions and relationships have helped us skate. That's not the case now and it's certainly not fit for purpose in post-pandemic 2022 to 2024.
The discussion of the role that culture can play in Canada's foreign policy is not new. The federal government's 1995 foreign policy statement, Canada in the World, recognized Canadian values and culture as the "third pillar" of foreign policy, equal to the first two pillars of economic growth and international peace and security.
In 2019, the Senate of Canada standing committee on foreign affairs and international trade issued a report titled, Cultural Diplomacy at the Front Stage of Canada's Foreign Policy.[5] The report underscored the fact that arts and culture are foreign-policy assets and called for Canada to invest in a strategic framework for cultural diplomacy that sets out clear and measurable goals linked to broader foreign policy objectives, with clear roles and accountabilities within the federal bureaucracy.
The Senate report came at an opportune time and succeeded at bringing back to the forefront a conversation that some would say had been forgotten in past years. Canada now needs to ensure that the strategic framework vis-à-vis the U.S. fits into a 21st-century context and that it reflects and builds on how Canada is already seen and celebrated across the border. And, spoiler alert: It does not look like the culture of days of old.
In an era of unprecedented health, climate and geopolitical challenges, the world craves connection more than ever. The increased demand for engaging content and shared community comes at a moment when Canada's cultural talents are at their most prolific and profitable while being at their most diverse and varied.
Canada is home to more than $7 billion of global film, TV and animation annually feeding the hyper multichannel, multiplatform, vertical industry. Streaming giant Spotify is dominated by billions of downloads of the music of Canadian artists such as Drake, The Weeknd, Jessie Reyez, Alessia Cara and the list goes on. And the NBA Champion Toronto Raptors have seized their new place in one of the most traditional of U.S. pro sports — and have used it to promote societal change with their Black Lives Matter advocacy and leadership.
This is only a snapshot of the many ways Canada rises to the challenge through the export of our its special brand of culture. And the success of this brand has shattered the old stereotypes of hockey rinks, maple syrup and precocious girls named Anne. This 21st-century Canadian culture is born in communities (Black, Indigenous, LGBTQ2 and more) that aren't appreciated at home nearly as much as they are celebrated on the global stage. The world today sees something special in Canadian storytelling and talent that Canadians often can't see for themselves — and it is rewarding its top cultural contributors with success, accolades and revenue at record levels.
Now is the time to seize this moment and hear what the world is telling Canada when it embraces what it sees as valuable and good in Canadian culture, even if those sights, sounds and colours are different than those Canadians have celebrated at home for generations. Because it is this new generation of storytellers who will let the world know what Canada means to them.
It is now up to Canada to level up its investment in this new generation of Canadians who are building meaningful value within a growing global cultural industry and who keep the world watching, listening and connected to the best of Canada.
So, what does this mean right now? How does Canada marry issue-based diplomacy with a more strategic and nuanced approach that acknowledges hyper-local street realities as the potential mainstream reality of the future? How does Canada ensure it leverages its window of opportunity in tech and culture and, in particular, in the U.S.?
My magic eight ball was lost in my personal effects shipment, but for those who will be taking up this endeavour over the coming months, I close with three take-aways for further development:
The expertise and skill sets required to identify present and, more important, future international business development opportunities and to develop relationships with future political influencers will differ across the territories, as will successful methods of engagement.
The entire network of people involved, at home in Canada and across its U.S. network, needs to be laser-focused on aligning itself with the result: The future and sustained prosperity of Canada. Keeping that lens in focus should assist those involved in ensuring a proper mix of intense, immediate and issue-based efforts that are forward-looking and move us beyond the traditional narrative of the future of Canada-U.S. economic links. As Canada's consul general in New York City describes it, areas such as tech and culture should be seen as "pull equations." They should pull immigration (one of the key drivers of Canada's ability to lead and not lag), pull investment and pull decision-making to Canada.
There is an alignment and intersection between technology and cultural diplomacy that cannot be overlooked. A story shared by Canadian ambassador Jeremy Kinsman from his time serving in Italy, crystallizes it perfectly. Picture this: Italy is going through massive privatization of its telecom and tech sectors. BCE, Nortel, RIM, were players and bidders, but no one in Italy associated Canada with tech innovation and delivery. It wasn't outcalls, trade shows and formal product demonstrations that ultimately changed the narrative. What did? Showcasing to top audiences Robert Lepage's one-person tech-based dramas; Rhombus Media's unique productions (inserting Yo-Yo Ma playing the Bach cello suites inside 3D projections of Bernini drawings of ruined prisons); Pinchas Zuckerman, then conductor of the NAC Orchestra, doing master classes in Italy through high-speed internet; saving Siena's Duomo with Canadian 3D-imaging for water saturation.
Leveraging Canadian culture and talent lifted Canada's tech solution-providers and allowed Canada's reputation for tech solutions to change.
REFERENCES
Private Sector Partners: Manulife & Shopify
Consulting Partner: Deloitte
Federal Government Partner: Government of Canada
Provincial Government Partners:
British Columbia, Saskatchewan, Ontario & Quebec
Research Partners: National Research Council Canada & Future Skills Centre
Foundation Partners: Metcalf Foundation 
PPF would like to acknowledge that the views and opinions expressed in this article are those of the author(s) and do not necessarily reflect those of the project's partners.