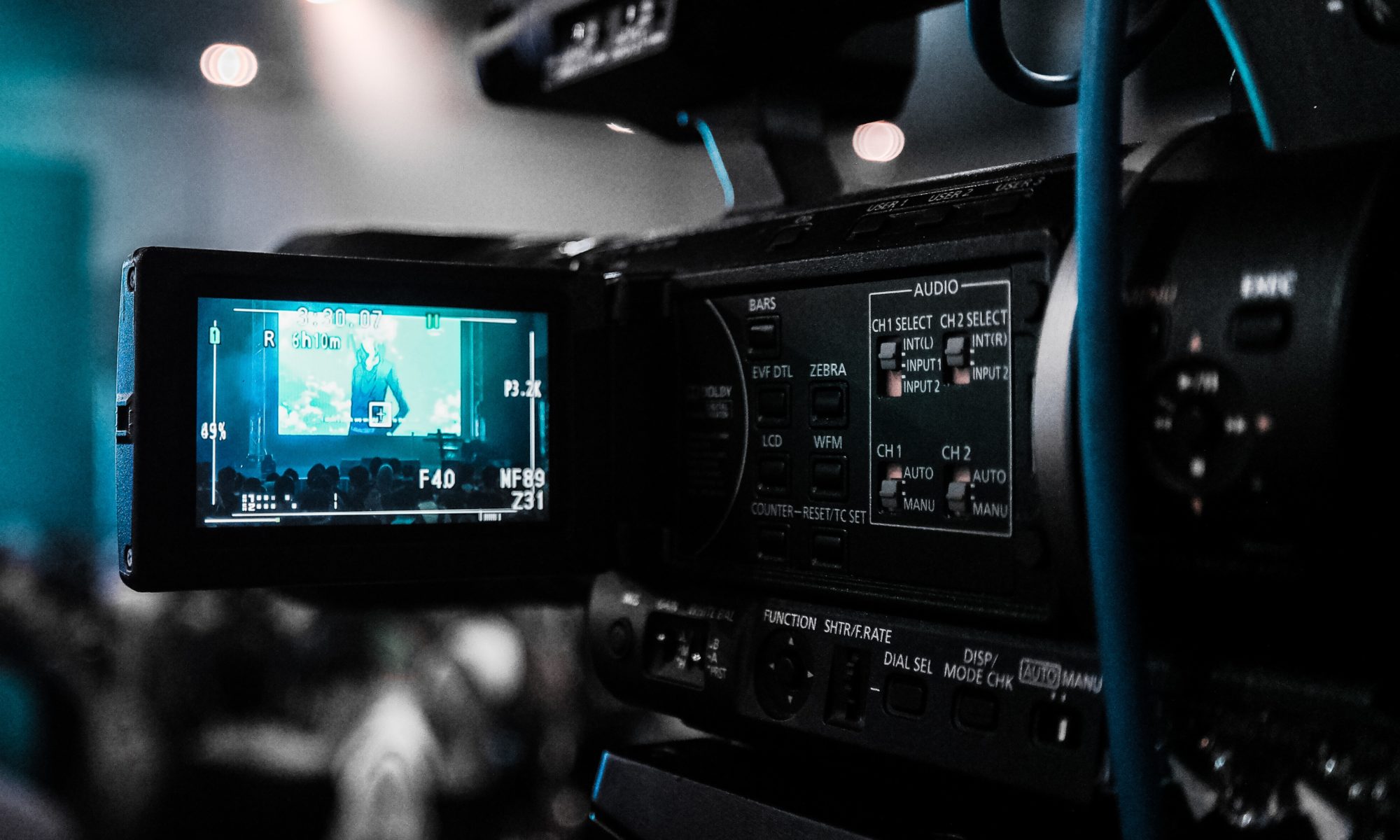 Publication
Film and Television in the Age of COVID-19, and After
by Brian Topp and Christina Jennings
COVID-19 has taken a high toll on film and television in Canada. To support a once-thriving industry, governments need to improve financial security for production companies and ensure a steady flow of business across the Canada-US border. Governments must also modernize regulations for industry success in the digital age.
Sarah Polley is a determined Canadian fighter for safe and excellent public education, an activist, performer, author and screenwriter, director, multi-award-winning creator, and Cannes Film Festival jury member. She brought a good deal of expertise to her April tweet about COVID-19.
"This," she wrote, "is the worst movie I have ever seen. Unsurprising that this movie doesn't work – the screenplay was a dog's breakfast."
We couldn't agree more. Along with all the other health and economic destruction it has wrought, COVID-19's effects on Canada's film and television industry have been devastating and will present many complex challenges for the industry for many months to come.
In this paper, we offer a quick snapshot of where things stood in this industry as 2020 began, and then show what this dog's breakfast of a bad script did to film and television. We offer a few thoughts on how those effects need to be mitigated. Then we offer thoughts on our need to get past this unfortunate show and address the real challenge: how smart new public policy can make film and television's global digital revolution work for Canada.
Film and television before COVID-19
The Canadian Media Producers' Association Profile 2019 was released in April. It is bittersweet reading for people in the industry, describing the world we have lost, at least for now.
In 2019:
Canada's film and television industry generated $12.8 billion in economic activity;
Recorded $9.3 billion in direct production spending;
Attracted $5.7 billion in foreign investment to Canada; and
Provided the equivalent of 180,900 jobs across the country.
This table from Profile 2019[1] gives the regional breakdown and trend over the past decade. As you can see, production in Canada's film and television industry almost doubled over the past decade.
Exhibit 1-4 Total volume of film and television production in Canada, by province and territory
| | | | | | | | | | | | |
| --- | --- | --- | --- | --- | --- | --- | --- | --- | --- | --- | --- |
| ($ millions) | 2009/10 | 2010/11 | 2011/12 | 2012/13 | 2013/14 | 2014/15 | 2015/16 | 2016/17 | 2017/18 | 2018/19 | 2018/19 share of total |
| British Columbia* | 1,399 | 1,729 | 1,578 | 1,605 | 1,618 | 2,243 | 2,133 | 2,958 | 3,577 | 3,406 | 37% |
| Ontario | 1,910 | 2,077 | 2,586 | 2,439 | 2,439 | 2,769 | 2,750 | 3,036 | 2,855 | 3,174 | 34% |
| Quebec | 1,274 | 1,321 | 1,316 | 1,351 | 1,280 | 1,582 | 1,429 | 1,757 | 1,781 | 2,044 | 22% |
| Alberta | 153 | 148 | 167 | 155 | 274 | 254 | 231 | 248 | 223 | 256 | 3% |
| Manitoba | 72 | 69 | 79 | 76 | 100 | 84 | 92 | 130 | 157 | 253 | 3% |
| Nova Scotia | 107 | 99 | 104 | 98 | 124 | 69 | 102 | 138 | 101 | 100 | 1% |
| Saskatchewan | 33 | 49 | 54 | 35 | 47 | 30 | 30 | 28 | 27 | 27 | <1% |
| Newfoundland and Labrador | 40 | 43 | 42 | 42 | 46 | 31 | 40 | 39 | 64 | 21 | <1% |
| New Brunswick | 19 | 19 | 27 | 21 | 24 | 19 | 13 | 15 | 14 | 19 | <1% |
| Territories** | 4 | 5 | 6 | 6 | 8 | 9 | 8 | 25 | 5 | 15 | <1% |
| Prince Edward Island | 1 | 2 | 4 | 2 | 2 | 2 | 2 | 2 | 1 | 1 | <1% |
| Total | 5,014 | 5,560 | 5,963 | 5,830 | 5,962 | 7,092 | 6,831 | 8,377 | 8,805 | 9,316 | 100% |
Sources: Estimates based on data collected from CAVCO, CRTC, CBC/Radio-Canada and the Association of Provincial Funding Agencies. Note: Statistics published by provincial funding agencies may differ from those in Profile 2019. Please see Notes on methodology for additional information. Some totals may not sum due to rounding. * Production activity levels in 2018/19 were likely comparable to 2017/18, as suggested by Creative BC's published statistics that are based on tax credit certification rather than the year of principal photography. For further information, see Chapter 6 and the Reconciliation with statistics published by provincial funding agencies section of Notes on Methodology. ** Yukon, Nunavut and Northwest Territories.
Direct and indirect employment tells the same tale: film and television emerged over the last decade as one of Canada's leading employers:[2]
Exhibit 1-8 Total direct and spin-off FTEs generated by film and television production in Canada, by province and territory
| | | | | | | | | | | |
| --- | --- | --- | --- | --- | --- | --- | --- | --- | --- | --- |
| | 2009/10 | 2010/11 | 2011/12 | 2012/13 | 2013/14 | 2014/15 | 2015/16 | 2016/17 | 2017/18 | 2018/19 |
| British Columbia* | 32,530 | 39,870 | 35,940 | 35,130 | 34,610 | 46,760 | 44,110 | 60,330 | 71,130 | 65,270 |
| Ontario | 40,530 | 42,710 | 51,750 | 47,980 | 47,210 | 52,800 | 52,300 | 56,110 | 52,040 | 56,050 |
| Quebec | 36,890 | 37,840 | 36,760 | 36,610 | 33,810 | 40,360 | 36,100 | 43,770 | 42,870 | 47,480 |
| Alberta | 3,650 | 3,460 | 3,800 | 3,430 | 5,820 | 5,310 | 4,690 | 5,200 | 4,620 | 5,110 |
| Manitoba | 1,300 | 1,230 | 1,340 | 1,250 | 1,680 | 1,380 | 1,510 | 2,070 | 2,410 | 3,810 |
| Nova Scotia | 2,790 | 2,410 | 2,460 | 2,250 | 2,810 | 1,520 | 2,250 | 2,990 | 2,130 | 2,100 |
| Saskatchewan | 730 | 1,050 | 1,100 | 690 | 880 | 570 | 550 | 530 | 480 | 480 |
| New Brunswick | 420 | 400 | 550 | 420 | 490 | 370 | 270 | 290 | 270 | 350 |
| Newfoundland and Labrador | 680 | 710 | 680 | 630 | 680 | 460 | 580 | 580 | 890 | 280 |
| Territories** | 60 | 90 | 100 | 90 | 120 | 130 | 110 | 360 | 80 | 190 |
| Prince Edward Island | 40 | 80 | 190 | 80 | 80 | 70 | 70 | 70 | 30 | 70 |
| Total | 119,400 | 129,500 | 134,100 | 128,000 | 127,600 | 149,000 | 141,900 | 171,700 | 176,600 | 180,900 |
Sources: Estimates based on data collected from CAVCO, CRTC, CBC/Radio-Canada, Association of Provincial Funding Agencies, Statistics Canada, and Conference Board of Canada. * Production activity levels in 2018/19 were likely comparable to 2017/18, as suggested by Creative BC's published statistics that were based on tax credit certification rather than the year of principal photography. For further information, see Chapter 6 and the Reconciliation with statistics published by provincial funding agencies section of Notes on Methodology. ** Yukon, Nunavut, and Northwest Territories. Note: Some totals may not sum due to rounding. See Notes on methodology for a description of the job-estimation methodology.
What was driving this growth? Three key factors, we believe:
First, we're good at this. Canadians are notoriously self-critical and self-effacing, but there are a few unCanadian truths – in both official languages – about this industry:
Our independent production companies are smart, nimble, creative and adaptive;
Canada is home to some of the world's best performers and creative people;
Our crews take their place among the world's best;
We have globally competitive studios and locations;
We have a well-developed ecosystem of law firms, accounting firms, financial institutions and other companies that specialize in this industry; and
We have a strong network of globally competitive, increasingly important, and fast-growing post-production and digital-effects companies.
This complex, collaborative, sometimes maddening industry makes some of the world's best English- and French-language film and television. Quality sells.
Second, most of our governments are strong, stable fiscal partners – and get the results they invest in. The federal government has maintained its tax credit support through multiple changes of political party. Most provincial governments have done that and more – both improving and modernizing their companion tax credits – and have made it clear that support is stable and here to stay. In contrast to the United States, where the 2008 financial crisis and balanced budget laws embedded in state constitutions led to industry chaos and upheaval, Canada is an oasis of fiscal calm and stability for film and television. Stability fuels growth.
Third we are living in a true global television/digital golden age. On their phones, tablets, computers and home televisions, Canadians have never had more extraordinary access to more or better film and television. This is a global phenomenon, with numerous economic and cultural ramifications, one of which is the creation of a digital industry that is a voracious consumer of content. That content must be shot somewhere and Canada's attractiveness as that place lures billions in foreign capital: $5.6 billion in 2018–2019, up from $1.8 billion a decade ago.[3]
The green splat Rotten Tomato COVID-19 movie
As we consider what the COVID-19 pandemic has done to Canadian film and television production, it is worth pausing to look at what comprises a production.
A movie or television production is a village of people – a village that can bring 10, 100, or even 1,000 people together into a tight location to shoot and reshoot dozens or hundreds of shots and scenes over days, weeks or months. A mountain of equipment is delivered and tuned for each shot; a mountain of food and coffee is prepared, delivered and consumed; and constantly shifting teams of freelance professionals come in and out of multiple locations and offices to perform different functions at different times. Then everyone goes home to their families.
A production and its village of people are therefore highly vulnerable to a serious epidemic, and the sector's lockdown was near-total for five months.
One of this paper's authors co-chaired a provincial ministerial advisory panel in Ontario on the impact of COVID-19 on film and television. The panel took a crack at quantifying the economic damage and discovered a bleak landscape.[4] Some key findings:
To the end of May, COVID-19 had destroyed at least $713 million in direct production spending in Ontario alone.
An average of 45,000 workers, employed directly or indirectly, were out of work each month in the province.
Producers had to redirect research and development money to fund critical operations and salaries, slowing down intellectual property development, which in turn eroded their competitive edge and future plans.
Animation companies shifted to work from home at significant cost, and were therefore able to continue working at 85 percent capacity.
Visual effects companies did the same as animation companies, but had to prepare for a deep erosion of their business when projects in the production pipeline dried up.
Distribution was seriously disrupted both domestically and globally as movie theatres and festivals closed.
Broadcasters – a critical element of the production of Canadian content – saw huge decreases in advertising revenue.
Companies and people working in film and television are resilient and savvy business people. Firms in this industry operate in a complex environment, and at the best of times live with uncertainty and instability in managing revenues. Most of the individuals involved are independent freelancers, stringing together careers from production to production. This means that everyone in this business is a desert flower, accustomed to periods of drought. But the shutdown has been cataclysmic, made worse by a technicality that meant many production companies were not eligible for federal assistance until July.
While hunkered down:
The industry and government worked closely together through provincial health and safety committees to plan film set reopening;[5]
Urgent issues were communicated to governments; and
Creative people tried to take advantage of the shutdown to work on new stories, wrestling with all the now-familiar challenges of working from home.
In July, productions began to slowly, cautiously start up in the new, masked world carefully regulated and overseen by health and safety committees.
What governments should do to help the film and television industry recover
As we write (in mid-September 2020), the Government of Canada is deliberating over a new program to address a long-term effect of this epidemic: that private insurance is no longer available to cover the costs of epidemics.
This is an issue of prime importance to the industry. Completion insurance is typically required to secure bank financing for a Canadian production, and to ensure that the pay and benefits of the cast and crew are covered in the event the production cannot be finished.
Since private insurance companies will not currently insure against a future outbreak of COVID-19, productions face a fundamental problem with both their production financing and their staffing. This is a global challenge, and governments around the world have been working to address it. To make a long story short, governments that want film and television production in their jurisdictions have (for the moment) assumed the role of insurer in the public sector. France was an early mover on this issue.
If COVID-19 quickly fades as a public health challenge due to effective, enforced and widely respected public health measures or a universally adopted vaccine, then private insurance might again become available. If it does not, this will be a permanent problem requiring a permanent public sector solution. Programs currently being contemplated are temporary and tightly capped and won't address this issue over the long term.
Fund public health measures on set. 
The industry has worked hard with governments to develop best practice codes for safe operation of a film set. As production has slowly begun to resume across the country, the awkwardness and high cost of this safe operation is being felt. But these rules need to be followed and continuously improved, since the last thing the industry needs is to be a hotspot in a new outbreak.
COVID-19 measures add significantly to the cost of a production. A funding program to help with costs would ensure compliance. Quebec recently announced a $40 million program to assist Quebec-based production companies with safe operation costs.
As discussed above, the Canadian film and television industry has been extremely successful at attracting foreign capital. The demand for content has not abated. This means business opportunities will be significant in the wake of the epidemic as production companies that were on hiatus for months catch up to demand. In addition to respecting all appropriate quarantine and public health rules in the weeks and months to come, our border needs to be open to the people who come with capital.
A final step governments could take involves not a nickel more in public spending, give or take hiring some additional public servants. Tax credit payments need to be paid faster. Numerous benefits would flow, including less need for bridge financing, greater access to capital to manage new costs, and more resilient companies better positioned to handle future shocks.
Provincial governments and the Canada Revenue Agency should carefully review their tax credit funding milestones and audit practices, and the internal resources currently available to process claims. They should aim to reduce the wait time – which at present can run two years or more – by 12-months.
How a well-supported industry can help Canada recover
There is much the film and television industry can do to help Canada recover from COVID-19. This is a highly nimble, economically responsive industry waiting to fill a vast global, pent-up demand for first-class content. This is therefore an industry that can put almost 200,000 Canadians back to work very quickly and will employ tens of thousands of young people entering the job market.
Film and television is a green, clean and high-value-add industry that can create employment and economic activities in major metropolitan areas and rural communities across Canada.
Most Canadian governments already allocate strong support to film and television. By swiftly and decisively addressing the issues discussed above, government can put that investment to work at the heart of the economic recovery Canada so desperately needs.
Looking to Canada's digital cultural future
Here are a few thoughts on the fundamental pre-COVID-19 issues that remain.
Canada recently concluded the United States–Mexico–Canada Agreement, a new trade agreement that rounds out a suite of pacts intended to govern our economic relations with our North American counterparts. We have also done this with the European Union through the Comprehensive Economic and Trade Agreement, and with 10 Asia-Pacific nations through the Comprehensive and Progressive Agreement for Trans-Pacific Partnership.
Each agreement contains a cultural exception clause that empowers governments in Canada to protect and promote cultural industries such as film and television. There are compelling public policy reasons for making that a priority in all our trade partnerships. To be sure, cultural industries are a superb economic development instrument. But the heart of the matter is this: every successful country in the world is woven from a thousand threads of accommodation, common enterprise and common storytelling.
Every successful country in the world needs a village square where its citizens come together and talk to each other. It is not simply a matter of telling heart-warming tales about how wonderful we are and how proud we should be. Our country, too, has its necessary atonements and reconciliations still to discuss.
More and more, in Canada and everywhere else in the world, that is going to happen in whole or in part on our screens – on our phones, tablets, computers and televisions in text, song and image, distributed digitally.
We must insist on Canadian voices and stories on Canadian screens, using tools that give us fair access to the rest of the world. That is a very fine line to walk. It requires modernizing how we approach this sector – both how we regulate it, and how we invest in it.
Canada's laws and regulations in broadcasting and film distribution are designed for the media landscape as it existed in the 1980s. It is long past time for a modernization that hastens the migration of Canadian audiences to digital channels. At present, the pressures of COVID-19 are accelerating the transition.
Here are a few ideas to get us there.
1 Level the playing field for all channels.  Digital is no longer a start-up; it is the market. It is time for government policy to catch up. Traditional broadcasters are currently required to invest a share of their revenues into Canadian production, but digital distributors in all their diversity are not. A screen is a screen and a broadcaster is a broadcaster; each should be playing under the same rules, and all should be contributing the same share of revenues back into Canada.
That means spelling out the basic terms of trade for all broadcasters seeking to operate in Canada, and dealing with Canadian creators (respect for intellectual property being a key first issue). That also means ensuring an appropriate proportion of gross revenues stays in Canada to be recycled into new Canadian production. A buck is a buck, however generated.
As we write, a report called Canada's communications future: Time to act is in the federal government's hands. The report, from the Broadcasting and Telecommunications Legislative Review Panel chaired by Canadian telecommunications lawyer Janet Yale, was submitted in January 2020 to the Minister of Innovation, Science and Industry and the Minister of Canadian Heritage. It is a good start at addressing many of the issues. What we need now is not a negotiation with corporate stakeholders to try to find the messy compromise we usually seek. What we need now is bold action and a determination to get to the outcome we want – the outcome we fought for in a decade of trade negotiations.
2 Modernize the tax credit system
Like much else in our legal and regulatory environment, our system of tax credits is written for a bygone age. We need to update and modernize this system to adapt to digital markets and audiences (and streamline its administration, as argued above).
3 Establish an innovation and training fund
Finally, Canada should act on the reality that productions will be created digitally, as well as distributed that way. Storytellers already have spectacular digital tools they can use to bring viewers into stories. In the near future, these tools will be much cheaper and easier to use, and be more photorealistic. Canada is already a pioneer and leader in digital technology. As part of a post-COVID-19 recovery plan, we should set out to become world leaders in digital production.
We propose a significant fund that will promote the training of digital artists, technicians and engineers; accelerate research, development and commercialization of digital production tools; and help Canadian creators and production companies adopt these tools.
Among many other benefits, digital production tools are a way for us to re-imagine production technology and studios. They will get us to a new model of production that is safer, less expensive and highly creative. They offer the promise and opportunity for our Canadian industry take the lead.
Training on new digital tools is key. The next generation of Canadian creators needs to be encouraged and grown through systematic investment in training in all aspects of production in this new form. Places like the Canadian Film Centre and state-of-the-art college and university programs must be financially supported so that the next generation of success stories on the level of Clement Virgo, Sarah Polley and Sandra Oh emerge and lead this remarkable opportunity for Canadian vision and investment.
As Janet Yale said to federal ministers in her panel report: it is time to act. It is also time to be bold and keep our eye on the ball – to insist on a tangible outcome, and not just check a box.
There is a good global business in film and television, and we already know how to succeed. There is also a higher calling—reweaving the threads, now digital, that weave us together.
References
[1] Profile 2019, page 10.
[2] Profile 2019, page 13.
[3] Profile 2019, page 11.
[4] (June 2020). Minister's COVID-19 film and television advisory panel submission to the Minister of Heritage, Sport, Tourism and Cultural Industries.
[5] In Ontario, COVID-19 guidance was issued in June. Here is British Columbia's guidance.
PARTNERS
Private Sector Partners: Manulife & Shopify
Consulting Partner: Deloitte
Federal Government Partner: Government of Canada
Provincial Government Partners:
British Columbia, Saskatchewan, Ontario & Quebec
Research Partners: National Research Council Canada & Future Skills Centre
Foundation Partners: Metcalf Foundation 
PPF would like to acknowledge that the views and opinions expressed in this article are those of the author(s) and do not necessarily reflect those of the project's partners.