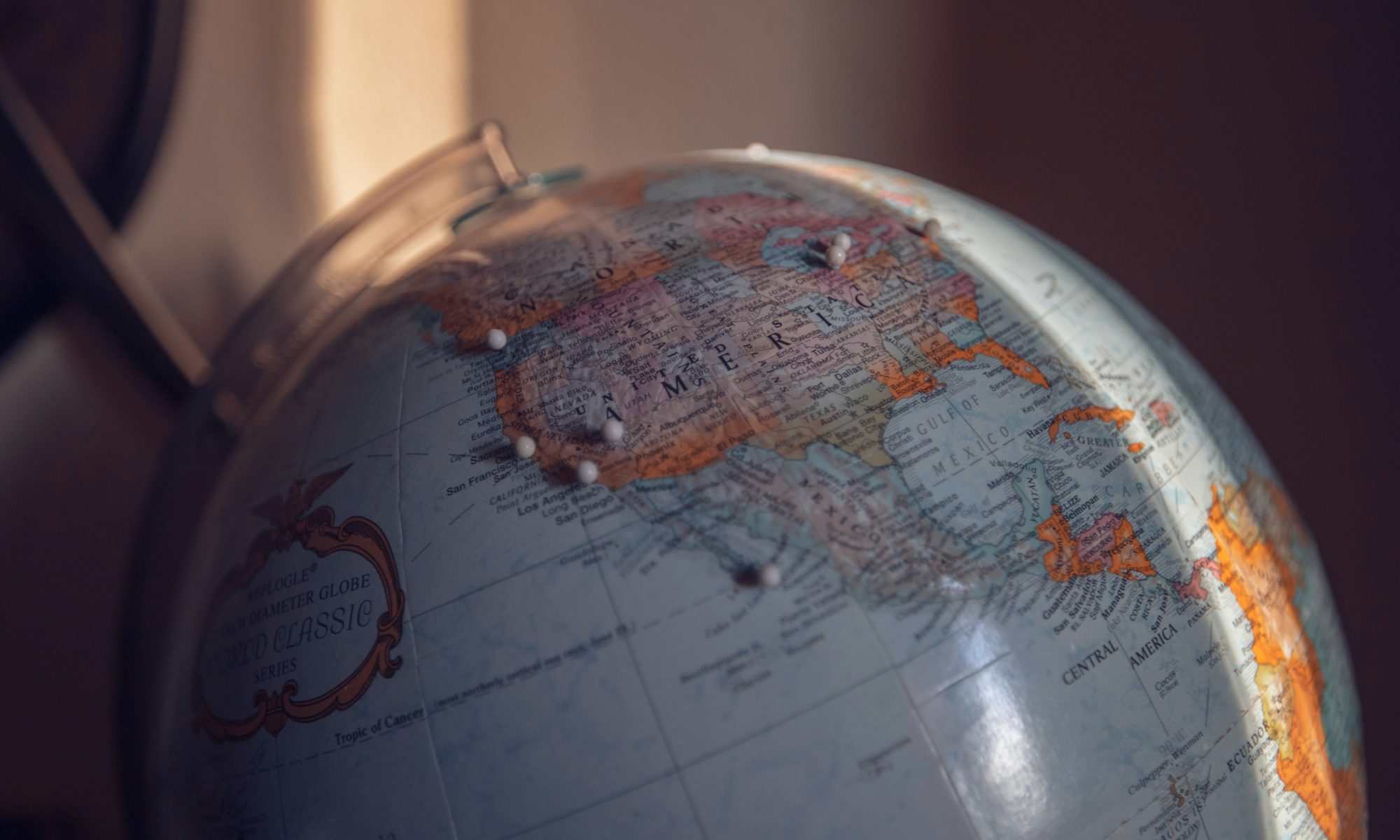 Publication
COVID-19 and Canada's Border
A Plan to Re-Open Safely by Peter Nicholson, Vivek Goel, and Jeff Larsen
With COVID-19 raging out of control in the U.S., the last thing most Canadians want to contemplate is more entrants from abroad. But it could be a year before a vaccine arrives and much longer until it is administered globally. If COVID has taught us anything it is that, this time, we have to be ahead of the curve on border control.
Looking forward we see that daily new cases of COVID-19 are steadily decreasing toward zero, showing that Canada is close to controlling community spread of the virus within its borders. Once this happens, the restrictions that have so severely inhibited economic and social life could be very substantially relaxed provided the risk of new infections entering via the border could be well controlled. Schools could re-open normally in September; hundreds of thousands of jobs could return; public finances could begin to stabilize; optimism could be re-kindled. When it comes to border entry policy in the COVID era, the stakes could not be higher.
Canada's present approach to the border forbids entry except for a limited number of non-discretionary reasons and requires 14-day self-quarantine ("Q-14") for most of those who are permitted to enter. Exceptions to the quarantine requirement are limited to persons deemed to be providing essential services —e.g., certain truck-drivers, health workers, maintenance specialists. The two-week quarantine may pose only inconvenience for returning residents, or students, or longer-term visitors, but it is unacceptable for tourists and completely impractical for travellers on business and for shorter-term personal reasons. This situation has nevertheless been necessary and tolerable as Canadians united to bring COVID-19 under control. But the country cannot remain closed to the rest of the world indefinitely while we hope and wait for a vaccine. The cumulative social and economic costs will be too great.
But isn't the Q-14 approach still needed to protect the gains we have made and keep the COVID-19 contagion out of Canada? The problem is that quarantine compliance in Canada is based on the "honour system" and is inherently difficult to enforce. Official monitoring—usually by phone calls to the quarantined person—helps but the calls are sporadic and systems are not in place to identify the location of mobile phones, which are what most people are using. (Taiwan, for example, monitors quarantine compliance with an "electronic fence" in which service providers notify authorities if a mobile phone is answered outside the area of quarantine.) As COVID "fatigue" sets in and infection numbers decline, the burden of a 14-day quarantine will likely lead to increasing non-compliance, of which there is considerable anecdotal evidence. Moreover, the responsibility to implement Q-14 is distributed along a chain beginning with the Canada Border Services Agency, passing to the Public Health Agency of Canada and then to Provincial authorities, and ultimately to the police force; creating several opportunities for links to be broken.
In short, the Q-14 status quo appears to be the worst of both worlds—economically destructive and inadequately protective. It is unsustainable. A better procedure is needed to make the border more transparent while keeping the risk of introduction of the virus to an acceptable minimum.[2]
A Border Procedure that Achieves Both Economic and Safety Objectives 
We propose that all prospective entrants to Canada (including returning residents) submit an "Entry Plan" that would require information sufficient to assess the risk that the visitor might transmit the virus while in Canada. The Plan would include, for example, basic personal identification; the purpose for visiting Canada; point of arrival and transportation mode; itinerary and contacts in Canada; places recently visited before Canada; and COVID "status"—e.g., results of recent tests. Details of the information required would be determined to balance security objectives with the burden of providing the Plan.
The Entry Plans would be evaluated by a trained and specialized unit in the federal government, or in some cases delegated to the Province of first entry. The Electronic Travel Authorization—which is required of entrants (other than US citizens) arriving by air from non-visa countries—could provide the systems infrastructure and a model on which to build. Ideally, airlines would agree to deny boarding to passengers entering from outside Canada who do not present approved Entry Plans.
Restrictions on non-essential travel from high-risk countries—i.e. those with widespread community transmission of COVID-19—would continue.[3] At present this would include the US. Entrants from countries where community spread was well-controlled would be admitted based on an assessment of the individual's Entry Plan and would be assigned to one of two streams.
The first—a Two-week Testing Schedule—would not ordinarily involve a 14-day quarantine but would require the entrants (including returning residents) to commit to report for COVID-19 testing at designated sites within 24 hours, again five or six days later; and possibly again around day 11 or 12. The entrant should probably be required to self-quarantine for the short period pending the result of the first test. (Since this would pose only a slight inconvenience, the risk of non-compliance would be low.) Based on the typical infectious course of COVID-19, this testing schedule would, with high likelihood, detect a contagious case, followed by immediate isolation before transmission to others could occur. Monitoring compliance with the test schedule agreed in the Entry Plan would be straightforward since the designated testing facilities would have received a notification.
The second stream—Low-risk Waiver—would not require the entrant to quarantine or to be tested. This option would be potentially available to persons whose Entry Plan established a sufficiently low risk to justify waiving the conditions of the foregoing Two-week Testing Schedule. The Low-risk Waiver is designed particularly for business travellers and short-term visitors (e.g. tourists intending to be in Canada for a matter of days) although it would potentially be available for any other entrant. This stream would also be available to residents who re-enter Canada, typically after a short absence on a business trip or for personal reasons.
All entrants, until cleared, should be encouraged to behave in a way that would reduce the risk of infecting others—to wear a mask in public; to avoid large gatherings, particularly indoors; to take extra care in the presence persons who are vulnerable to serious consequences of COVID-19.
To support contact tracing in the event of an infection, all entrants with smartphones should be required to download the nationally recommended COVID Alert app which notifies users if they have been in recent close contact with another user who tests positive for COVID-19, as well as the Canada COVID-19 app which includes a daily symptom tracker. Location-tracing based on GPS technology is developing rapidly, and further requirements that balance privacy considerations with enhanced contact tracing capabilities might eventually be justified in light of the significant public health benefit.
Several countries are now relaxing border restrictions and/or no longer require that entrants be quarantined. Some are employing variants of the procedure proposed in this paper. Canada is fortunate to be able to learn from their early experience.
Some Implications
The cost of the pandemic to the national and individual provincial economies cannot yet be confidently estimated, but based on various estimates it might be in the range of 6-10 percent of GDP in 2020 (and possibly greater) with weakness persisting into next year. A reduction of national GDP by, say, 8% would represent about $185 billion in lost wages and profits. The recent projection of an unprecedented federal deficit exceeding $340 billion shows what is at stake for public finances. Measures such as the border procedure we have proposed can begin to mitigate these consequences for Canadians and would, therefore, have a very large payoff.
Given what is at stake for the economy as a whole, and particularly for sectors like airlines and hospitality and tourism, the procedures outlined above need to be up and running as quickly as possible. This may seem premature as Canadians have been transfixed by the resurgence of COVID-19 south of the border. But the procedure we have outlined does not contemplate re-opening to the US until it is safe to do so. In the meantime, it can be applied in respect of many countries that have brought the virus under control.
It cannot be over-emphasized that the border reopening plan will need to be communicated to the public to create trust and confidence. Without widespread public confidence, the economic benefit of greater openness will be severely stunted. The public has been taught to have a mortal fear of the coronavirus—as was necessary to secure acceptance of lock-down. But it will probably prove to have been much easier to scare people than it will be to un-scare them. That is because the virus is still out in the world; the media still dote on the fear factor, emphasizing worst-case scenarios; the pandemic is out of control in the US, and experts warn of a fall wave. The communications challenge is to convince many people that a smart approach to border re-opening can be safe, and at the same time to persuade others, desperate to get fully back to normal, that enhanced border vigilance is still necessary to prevent re-ignition of community transmission.
Canada's severe but necessary restrictions to confront COVID-19 have worked, but at a staggering emotional and economic cost that is unsustainable, and especially so for our least-advantaged and marginalized communities. Fortunately, because Canada is now on the verge of controlling community spread of the virus, we will soon be in a position to return to a "new normal"—pulling individuals and businesses back from the economic brink; bringing children back to school full-time; restoring the hope and optimism that underlies emotional and physical well-being. Crucial to all this is a smart approach to border management. We must apply what Canada and the world have learned to achieve both more openness and more safety. The procedure we have outlined can accomplish that.
Footnotes
Tourism, for example, accounts for 2% of Canada's GDP and almost 4% of jobs. Estimated revenue of tourism-dependent business in 2018 was $100 billion. Tourism demand is a major factor in the viability of more than 100 thousand small businesses, prominently food and drink establishments, arts and culture activity and the accommodation sector. Without a substantial recovery of tourism (both domestic and foreign) a great many of these businesses will not survive. They are often in areas with few alternative employment opportunities. ↑
It is impossible to completely eliminate the risk of entry by an infectious person. There is a large daily volume of genuinely essential Canada-US travel that cannot be constrained by 14-day quarantine and no practical method of disease detection is absolutely foolproof. The issue is to keep the number of imported infections very low so that our highly competent public health systems—testing, contact tracing and case management follow-up—can squelch infection before it spreads. In other words, the better the capacity of the public health system to contain the cases that slip through, the less restrictive the border measures need to be, other things being equal.  ↑
The identification of a "high-risk country" could be based on regularly updated statistical indicators of COVID-19 infection—e.g. daily new infections per 100,000 population; testing rates. This general approach has been recently adopted by the European Union.  ↑
Partners
Private Sector Partners: Manulife & Shopify
Consulting Partner: Deloitte
Federal Government Partner: Government of Canada
Provincial Government Partners:
British Columbia, Saskatchewan, Ontario & Quebec
Research Partners: National Research Council Canada & Future Skills Centre
Foundation Partners: Metcalf Foundation 
PPF would like to acknowledge that the views and opinions expressed in this article are those of the author(s) and do not necessarily reflect those of the project's partners.