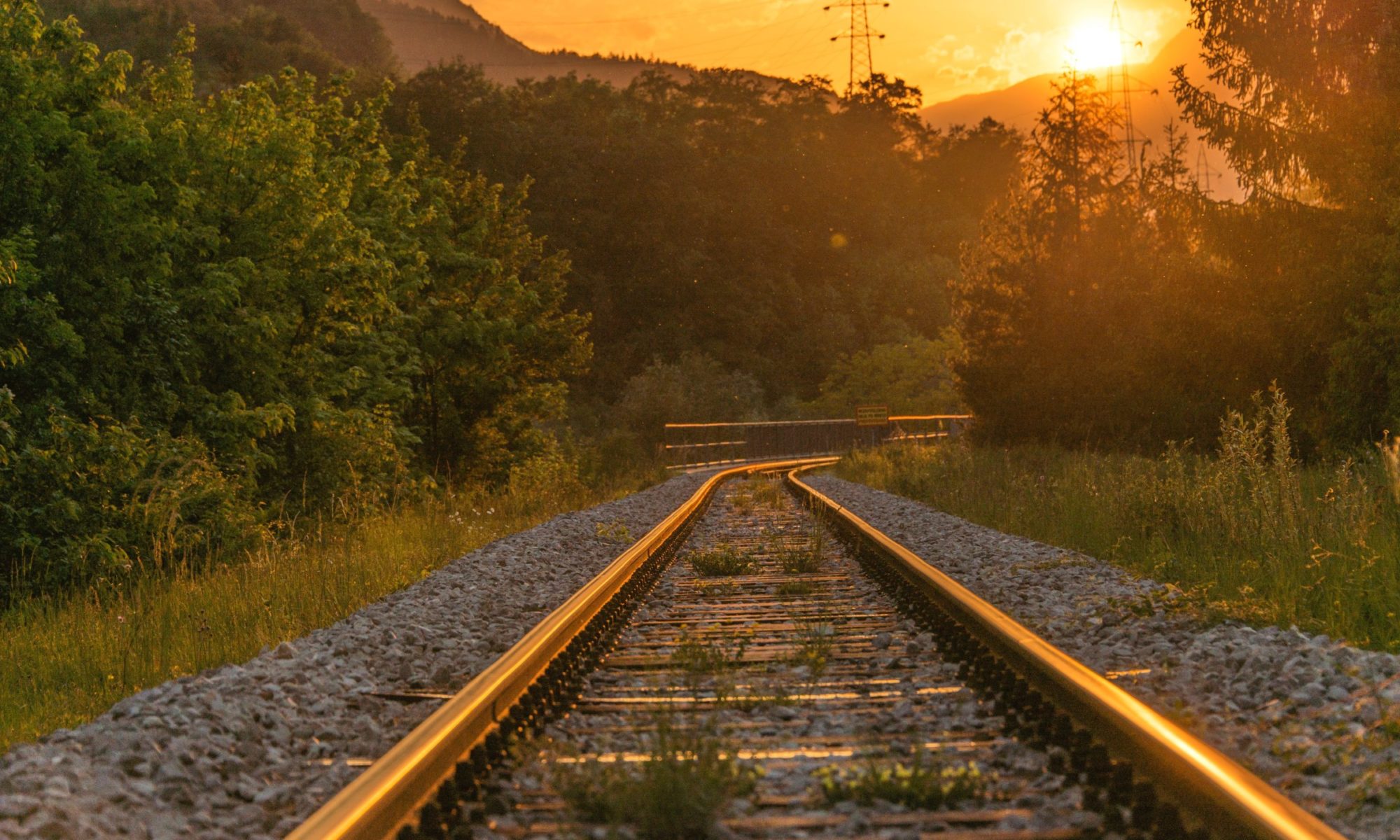 Publication
The Opportunity for Indigenous Infrastructure
A Central Economic Recovery Activity by Kim Baird & Mark Podlasly
Well-planned, reliable infrastructure is essential to the well-being of all communities. Despite major policy challenges, Indigenous people, companies and governments are closing the infrastructure gap by advancing successful equity infrastructure projects across the country. Canada should follow these examples.
Infrastructure is at the foundation of Canada's economic and social success.
As Canada begins to plan its post-COVID-19 economic recovery strategy, First Nations are at risk of becoming an afterthought in government's infrastructure investments. In a constrained fiscal environment, coupled with heightened competition for infrastructure dollars, Indigenous priorities could fall off the map – again.
Services that Canadians take for granted, such as clean water, sewage treatment, clean power and broadband communications, are still lacking in many First Nations communities. To move the entire country forward equitably, business and government will need to engage Indigenous people meaningfully in the investments that will form the foundation of our future standard of living.
This requires jettisoning the long-standing and deeply egregious "one size fits all" approach that Canadian governments have applied to Indigenous issues. Across Canada, there are more than 600 First Nation governments, each operating in unique cultural, historical and geographic environments. The centralized mindset of business and government towards First Nations ignores the reality of what it means to be Indigenous in this country. Therefore, it has never worked. Approaches must be tailored to specific situations.
In the meantime, many First Nations are moving ahead on their own without waiting for Canada to deliver infrastructure solutions. Such infrastructure projects take into account the unique interests and needs of First Nations communities, which has led to creative uses of public policy tools, private/public partnerships and capital access in providing the clean drinking water, electricity and other services that non-Indigenous people take for granted. There are new models to emulate among the increasing number of Indigenous-led arrangements.
This paper briefly discusses the reasons behind the infrastructure gap between Indigenous and non-Indigenous communities, and outlines the benefits for all Canadians of Indigenous ownership of infrastructure. The bulk of the paper highlights a selection of successful First Nations infrastructure arrangements, including three examples in community infrastructure focused on providing services to a single community; and three investment examples where First Nations – often working together – own revenue-producing infrastructure. Finally, the paper sets out five principles for success in considering Indigenous-focused infrastructure projects.
In describing successful infrastructure projects – and the urgent need for more – we aim to provide policy makers with a roadmap to ensure all Canadians, including Indigenous communities, benefit from post-COVID economic recovery plans.
Across Canada, there is an infrastructure gap between the essential infrastructure services available to First Nations versus those available to other Canadians. The Canadian Council for Public-Private Partnerships estimates it will take up to $30 billion in investment to close the First Nations infrastructure gap.
First Nations are well aware of the reasons behind the slow progress on Indigenous-focused infrastructure. These include:
Financing – Indigenous projects have poor access to financing options for project construction, and ongoing operating and maintenance capital.
Capacity – Indigenous projects lack the capacity to undertake sufficient capital planning and project management, and hire construction expertise and trained operators.
Scale – Most First Nations community infrastructure projects are between $1 million and $25 million, which is too small to attract outside capital investors.
Policy limitations – In many cases, federal policy funds only infrastructure that meets the on-reserve needs of the community, preventing service aggregation with off-reserve partners. Also, infrastructure that supports economic development in a community is often prohibited because it falls outside federal mandates to deliver core services.
Jurisdiction – The lack of clarity around First Nations, federal, provincial and sometimes municipal jurisdictions leaves banks and potential investors with the impression that doing business on First Nations lands is too complex.
Project timelines – A lack of capacity, jurisdictional ambiguity, community engagement processes and government funding delays often lead to lengthy project delays.
Significant benefits for Canada would flow from accelerating the adoption of Indigenous equity-ownership arrangements:
Economic – Government, business, labour and academic leaders across the political spectrum recognize the vitally important need for land-use certainty for First Nations to enable economic opportunities for all. Stalled progress on a variety of troubled energy projects attests to the growing urgency of fully including Indigenous people in the planning, execution and management of projects on their traditional territories.
Legal – Economic certainty stemming from Indigenous equity arrangements will help reduce litigation costs and complexity, and ensure greater legal clarity and progress in concluding land-use agreements.
Environmental – International investors, lenders and regulators are increasing their rigour and scrutiny of environmental, sustainable and governance (ESG) guidelines. By actively incorporating First Nation communities in project planning and execution on their traditional territories, ESG compliance is enhanced.
Political – Reconciliation, diversity and inclusion are key enablers of broader political and public policy priorities.
The following success stories show how Indigenous people, companies and governments are already advancing economic reconciliation via infrastructure projects, in spite of the policy challenges. These successes provide a policy roadmap to accelerate reconciliation that will benefit all of Canada.
This paper divides First Nation infrastructure success stories into two categories:
Community Infrastructure, such as water, waste treatment, power and broadband communications; and
Investment Infrastructure, which can provide revenue returns and generally involves projects of more than $100 million.
Community infrastructure can be defined as single-community, essential, utility-type services. In some cases, First Nations have aggregated their interests to service multiple communities.
Tsawwassen First Nation, British Columbia – Waste-water Treatment Plant
In 2016, Tsawwassen First Nation (TFN) completed a $27 million sewage treatment plant that was key to opening more than $2.5 billion of economic development on the First Nation's lands. The TFN's 2007 treaty was the impetus for economic development and comprehensive master planning to close economic and infrastructure gaps for the community. While TFN is a self-governing entity, it was unable to access funds for the project through the First Nations Finance Authority or existing municipal financing routes.
TFN, working with real estate property developer Ivanhoe Cambridge, was able to secure conventional bank loans for the treatment plant. The loan is to be repaid through lease revenue, taxes and development cost charges that the TFN will collect.
TFN's partnership with the developer enabled the First Nation to access financing for other infrastructure, including roads, drainage systems and water systems. The economic progress for Tsawwassen First Nation is remarkable, and in 2019 TFN generated a $9.1 million surplus and had a cash balance of more than $73 million on its books.
?Akisq'nuk First Nation, British Columbia – Water Systems
?Akisq'nuk First Nation (AFN) was the first First Nation in Canada to implement a service tax under the First Nations Fiscal Management Act. The tax was to cover the cost of water-system infrastructure on a leased section of AFN's lands called Indian Beach Estates. On Lake Windermere, Indian Beach Estates is a recreational community located on AFN lands with a head lease managed by Indian Beach Estates Management Corporation. The corporation created the subdivision and provides services to the community.
The water system was in need of significant repairs and maintenance. Therefore, the corporation requested, on behalf of the property holders, that AFN provide the service and that the costs of the service be paid for by the service tax.
The service tax is an annual fixed rate of $864 for all 147 properties ($127,000 annually) within Indian Beach Estates, British Columbia for up to 25 years. All revenue collected from the service tax will be used for the sole purpose of the service. The existing Indian Beach Estates water distribution infrastructure was removed and new water distribution infrastructure was installed with an estimated project cost of $2 million.
Kiashke Zaaging Anishinaabek (KZA)/Gull Bay First Nation, Ontario – Solar Energy Generation and Storage Micro Grid
Kiashke Zaaging Anishinaabek (KZA) hosts Canada's first fully integrated microgrid, using a combination of battery energy storage and solar panels as a clean energy source to replace costly diesel generation. The $8 million KZA Giizis Energy Solar Storage Micro Grid combines nearly 1,000 ground-mounted solar panels wired to a central controller and battery storage system.
By providing clean energy to KZA's 97 on-reserve houses, the microgrid will reduce the community's annual diesel consumption by 25 percent, or 130,000 litres a year. Previously, KZA was entirely dependent on diesel generation, as the First Nation is not connected to the provincial electrical grid.
The project – part of a past grievance settlement related to dams constructed on Northwestern Ontario's Nipigon River between 1918 and 1950 – was made possible through a partnership between KZA and Ontario Power Generation, including the independent electricity system operator, which helped fund the project.
investment infrastructure
Investment Infrastructure differs from community infrastructure in that these projects generally involve multiple First Nations co-owning equity and sometimes co-managing larger projects. The following three investment infrastructure success stories provide the First Nations in question with revenue streams that they are using to underwrite their priorities for self-determination – in whatever ways suit their circumstances.
Alberta PowerLine – Alberta
In 2019, ATCO Ltd. made available a 40 percent equity stake of its Alberta PowerLine to local Indigenous communities. The project – a 508 km, 500 kV transmission line that runs from Wabamun to Fort McMurray, Alberta – is the longest of its kind in Canada, and was financed in part through the largest public-private partnership bond in Canadian history. The line was energized in March 2019. The same year, Canadian Utilities Ltd., an ATCO subsidiary, and its partner Quanta Service Inc. signed a deal to sell the line for approximately $300 million and the assumption of $1.4 billion of debt.
Seven communities decided to take up the full 40 percent equity share and were able to secure financing for their respective investments. The participating Indigenous parties are the Athabasca Chipewyan First Nation, Bigstone Cree Nation, Gunn Métis Local 55, Mikisew Cree First Nation, Paul First Nation, Sawridge First Nation and Sucker Creek First Nation.
The line is operated by ATCO Electric, a Canadian Utilities affiliate, and the owners will be paid regular, stable distributions from Alberta PowerLine through a 35-year tariff agreement. For the seven Indigenous communities, this creates a steady stream of locally sourced revenue over several generations.
NextBridge East-West Tie Line Transmission Project – Ontario
The East-West Tie Transmission Line (EWT) is a 450 km, 230 kV double-circuit project that parallels an existing line between the Wawa Transformer Station, near Wawa, Ontario and the Lakehead Transformer Station near Thunder Bay, Ontario with a connection midway to Marathon, Ontario. The new line was constructed to ensure the long-term reliability of the electricity supply in Northwestern Ontario. Industrial activities in Northwestern Ontario, particularly in the mining sector, are expected to drive strong growth in electricity demand over the coming decade.
The project crosses the territories of six First Nations: the Michipicoten First Nation, Netmizaaggamig Nishnaabeg (Pic Mobert First Nation), Biigtigong Nishnaabeg (Ojibways of the Pic River First Nation), Pays Plat First Nation, Red Rock Indian Band, and Fort William First Nation. These First Nations are involved in the EWT through an entity called the Bamkushwada Limited Partnership, which owns 20 percent equity in the line. The partnership also owns Supercom Industries, a commercial organization that trains and employs First Nation people on EWT project procurement, and also provides opportunities for community members and contractors to work on the project. Through this initiative, several hundred Indigenous people have been trained in skilled and semi-skilled positions related to transmission line construction.
Nextbridge Infrastructure (a partnership between affiliates of Enbridge, NextEra Energy Canada and OMERS Infrastructure) is working with Valard Construction and Supercom Industries on the project, which will ensure the long-term reliability of electricity for primarily industrial activity in Northwestern Ontario.
After the Ontario Energy Board awarded Nextbridge the development contract through a competitive process, Valard was selected to provide project management and construction services. A participation agreement was executed between Supercom and Valard to ensure that 20 to 30 percent of the workforce comes from the First Nations. All proceeds accumulated by Supercom at the end of the project will be transferred back to the six participating First Nations to assist them with the equity purchase.
Supercom's initial funding came from a wide variety of sources, including Indigenous Services Canada, the Ontario Energy Board, Nextbridge and Valard.
Wataynikaneyap Power LP – Ontario
Wataynikaneyap Power LP (WPLP) is a licenced transmission company equally owned by 24 First Nation communities (51 percent), in partnership with Fortis Ontario Inc. and other private investors (49 percent). The project, initiated by the First Nations, will provide clean, reliable energy to the communities as well as power to expected industrial and mining activity in the Ring of Fire region.[1]
The project will involve the construction of approximately 1,800 km of transmission lines in Northwestern Ontario to connect 17 remote communities to the grid, thereby reducing their reliance on diesel generation. Pikangikum First Nation was the first community to be energized by the project, and was connected in December of 2018, while the remaining work is scheduled for completion in 2023 at a total cost of $1.9 billion. Once the project has been operating for 25 years, the 24 First Nations involved have an option to purchase the remaining 49 percent of the project equity.
The initial funding for the First Nation communities was established through non-repayable grants from Indigenous Services Canada. The Government of Ontario also contributed through its Aboriginal Loan Guarantee Program.
The Pikangikum section of the line was funded by the Indigenous and Northern Affairs Canada minor capital funding stream. Early development costs for the project were partly covered by a deferral account held with the Ontario Energy Board. The account does not cover any of the start-up or partnership formation costs for the WPLP. But the development costs for the project subsequent to partnership formation will be recovered from the rate base once the company begins collecting revenue.
During project development, Indigenous Services Canada will also provide ongoing support to account for the considerable avoided cost of the diesel that had previously powered community generators. This funding will be unlocked as each community comes online. The project will significantly decrease the financial and social costs of diesel generation. It will create nearly $900 million in socio-economic benefits, including avoiding the emission of more than 6.6 million tonnes of CO2 equivalent. This will improve the health of community members, create roughly 769 jobs and spur economic growth in the region. The WPLP envisions the transmission lines eventually connecting to planned mines and other industrial users in its traditional territories.
Opiikapawiin Services LP, a partnership owned by the 24 impacted First Nations, administers projects and programs for Wataynikaneyap Power that relate to community engagement, community readiness, education and training, business readiness, stakeholder engagement, communications, capacity building and equity management.
Call to action for Canada: Five recommendations for success
The investment infrastructure projects described in this paper were made possible by combining existing public policy, private sector partners, capital sources and Indigenous interests. They show that, with the right public policy tools and partners, First Nations communities can benefit from infrastructure to improve the lives of their members and contribute to the national economy.
Not all First Nations will be in situations similar to the above cases. But, where a nexus of creativity and interests exists, barriers to success have been and are being overcome. To replicate the successful infrastructure projects cited in this paper, Canada would be well-advised to follow these recommendations:
Study and use case-specific solutions, which can be easier to implement. Canada's focus on "one size fits all' solutions when it comes to First Nations does not work. Problem-solving is often easier when focusing on the specific versus the abstract.
Adapt successful infrastructure projects. An increasing number of First Nations have found solutions to their infrastructure challenges. Canada should copy, adapt and apply proven solutions.
Leverage existing assets and agreements. It is often easier to work with communities that have already considered and reached agreement in other projects.
Improve Indigenous communities' access to capital. To replicate existing successful Indigenous infrastructure models, First Nations need better access to capital. One idea would be a federal Indigenous loan guarantee program similar to the Ontario Aboriginal Loan Guarantee Program.
Recognize that Indigenous partners provide value for the Canadian taxpayer. First Nations as infrastructure partners could reduce the need for Canada to assume public debt for infrastructure projects.
To move the entire country forward post-COVID-19, governments and business will need to meaningfully engage Indigenous people in infrastructure investments that compare in quality and scope to the national standard of living.
First Nations are aware of the community-changing potential of essential infrastructure. Across the country, Indigenous people are bypassing barriers to their participation in Canada's prosperity by becoming involved – and investing in – infrastructure projects that improve their members' daily lives and provide revenues to build their communities. In each of the success stories this paper describes, First Nations have addressed the financing, capacity, scale, policy limitations, jurisdiction questions and project timeline challenges to initiate, construct and put into operation infrastructure that will benefit their communities and the greater Canadian economy.
Canada's vision of prosperity and opportunity for all will be achieved only when Indigenous people are fully included as active participants in the national economy. It is time for Canada to embrace and accept the notable infrastructure successes that First Nations, in partnership with businesses and the financial sector, have demonstrated as they work to improve the lives of all Canadians.
The First Nations Infrastructure Institute is a First Nations-led initiative that works to support improved First Nations infrastructure outcomes by providing the skills and processes necessary for First Nations to plan, procure, own and manage infrastructure assets.
The First Nations Major Project Coalition is a national collective of 67 Indigenous nations working to improve the economic well-being of its members. The coalition understands that a strong economy is reliant upon a healthy environment supported by vibrant cultures, languages and expressions of traditional laws.
The coalition works for its members to:
safeguard air, land, water and medicine sources;
receive a fair share of benefits from projects;
and seek ownership opportunities of projects such as pipelines and electric infrastructure
Partners
Private Sector Partners: Manulife & Shopify
Consulting Partner: Deloitte
Federal Government Partner: Government of Canada
Provincial Government Partners:
British Columbia, Saskatchewan, Ontario & Quebec
Research Partners: National Research Council Canada & Future Skills Centre
Foundation Partners: Metcalf Foundation 
PPF would like to acknowledge that the views and opinions expressed in this article are those of the author(s) and do not necessarily reflect those of the project's partners.
The Ring of Fire is a chromite mining and smelting development project in the James Bay Lowlands of Northern Ontario. Source: https://en.wikipedia.org/wiki/Ring_of_Fire_(Northern_Ontario) ↑