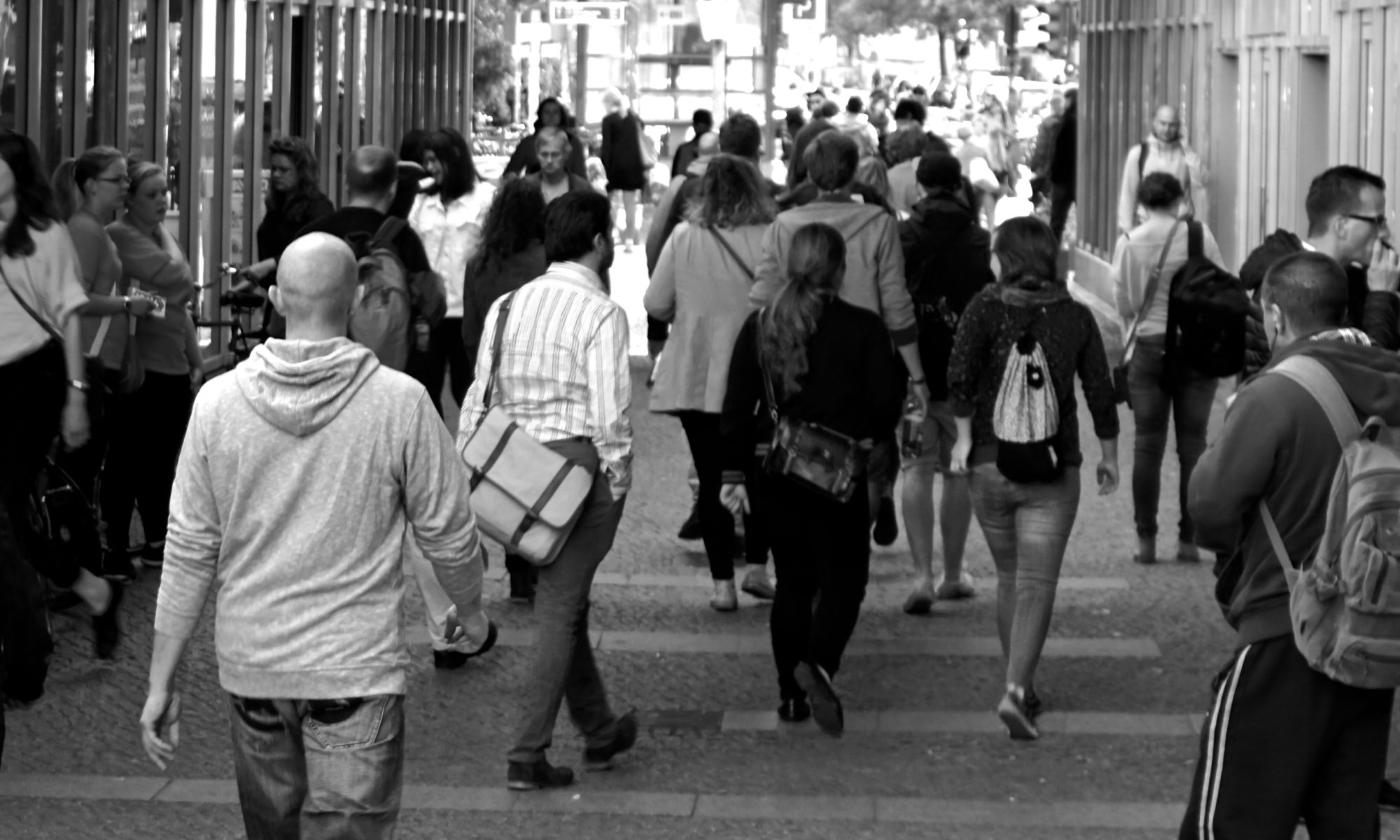 Publication
A Model for Canada-wide Population and Economic Growth Post-Pandemic
The Atlantic Immigration Pilot by Katie Davey
As we move toward rebuilding our economy, policymakers should consider the success of the Atlantic Immigration Pilot as a model for regionally focused population and economic growth, especially in smaller cities and rural communities – likely to be hardest hit by the COVID-19 reduction in immigration.
On March 11 the COVID-19 virus was declared a global pandemic. Just days before, many Canadians were still moving freely within Canada and among other countries. It would take a few short weeks to halt movement and lock down international borders. And with that, Canada's immigrant pipeline turned off.
There are various ways for people to come to Canada. The Government of Canada lists four categories of immigrants: Economic, Family, Refugee and Protected Persons, and Humanitarian and Others. In 2020, Canada planned to accept 341,000 newcomers with a scheduled increase to 351,000 in 2021 and 361,000 in 2022.[1] Not surprisingly, the 2020 goal will unlikely be met, with only about 100,000 admissions in the first half of the year. As a country that relies on immigration as 100% of its labour force growth,[2] any rebuilding plan must include a population growth plan.
Canada can look to successful models inside its borders to conceptualize what this plan might look like. Dealing with a declining and aging population, coupled with stagnation in economic growth, Atlantic Canada, in partnership with the federal government, has demonstrated positive outcomes through the Atlantic Immigration Pilot (AIP). As we move toward rebuilding our economy, policymakers should consider the success of the AIP as a model for regionally focused population and economic growth, especially in smaller cities and rural communities – likely to be hardest hit by the COVID-19 reduction in immigration.
Canada's system favours the economic immigrant class, who make up 60% of the total projected in the current Immigration Levels Plan; released, ironically, on March 12. That plan called for 341,000 arrivals this year with overall levels rising by 11% between 2019 and 2022. Not only does immigration account for 100% of Canada's labour force growth, but immigrants will represent up to 30% of Canada's population by 2036, compared with 20.7% in 2011.[3]  Few contest a focus on economic immigration, which is not surprising based on the pre-pandemic tightness of the labour market. Although the labour market has slackened, the population of Canada is aging and not reproducing at a sustainable rate. Economic immigration must continue strongly in a post-pandemic world.
Yet while immigration fell by 64%[4] in the second quarter of 2020, immigration hasn't stopped completely, and there are positive signs of a small rebound. However, the significant reduction in 2020 levels will likely have impacts for years to come — as the population continues to age, a gap of around 200,000-working age (or children) is significant. Plans should be made now to maintain and grow capacity for recruitment, settlement, and local retention. There is a genuine possibility of losing momentum and backsliding in jurisdictions that have built their capacity over the last few years. It is not necessarily cities like Toronto, Montreal, or Vancouver that provide cause for worry. Immigration will likely rebound quite thoroughly in these global cities (however, they will continue to have their pre-COVID-19 challenges in supporting newcomer resettlement that still need to be addressed). It's smaller cities; it's rural towns that rely more and more on immigration to sustain their economy, services and lifestyle. And without a coordinated effort, newcomers may not consider these Canadian places for their future homes. Returning to the planned immigration levels outlined for 2021 and 2022 will not happen overnight. New capacity and pandemic processes will need to be developed; however, we already have a Canadian model to follow – The Atlantic Immigration Pilot.
The 2016 Census confirmed what local businesses, community service providers, and small towns across the region were feeling in Atlantic Canada. Population growth was crawling, and in the case of New Brunswick, declining. The consensus at the community level seemed to be the same: more people needed. These realities were seen and felt by all levels of government, which as an advisor to the premier of New Brunswick at the time, led me to be seated in a barn in PEI with the four Atlantic premiers, relevant federal ministers, and a handful of advisors as a conversation around the Atlantic Growth Strategy and a pending Atlantic Immigration Pilot unfolded. The message was clear. Business as usual on the side of immigration would not suffice. A coordinated, aggressive, and targeted approach was needed to bring newcomers to Atlantic Canada.
Immigration, Refugees and Citizenship Canada (IRCC) defined the AIP as a "partnership aimed at attracting and retaining skilled immigrants and international graduates to meet the unique workforce needs of the Atlantic region. The goal is to ensure the long-term retention and integration of newcomers in Atlantic Canada to help drive economic growth."[5] Specifically, "the pilot helps employers in Atlantic Canada hire foreign skilled workers who want to immigrate to Atlantic Canada and international graduates who want to stay in Atlantic Canada after they graduate."[6]
It launched in March, 2017, and has settled nearly 3,000 people so far. It was created to solve a problem. Census data from 2016 showed that the population of Canada grew by 5% from 2011. Alberta, for example, grew double that at 11.6%. New Brunswick, on the other hand, was the only province to see a population decline from 2011-2016. The other Atlantic provinces didn't fare much better.
Table 1: Population growth from 2011-2016, and 2018-2019 in Atlantic Canada[7]
| | | |
| --- | --- | --- |
| Province | Percent of population growth from 2011-2016 (5-yr growth summary) | Percent of population growth 2018-2019 (1-yr growth summary) |
| Canada | 5 | 1.2 |
| PEI | 1.9 | 2.2 |
| NFLD | 1 | 0.8 |
| NS | 0.2 | 1.2 |
| NB | -0.5 | 0.8 |
The slow-growing population from 2011 to 2016 provided impetus for action by politicians, business leaders, and communities to foster economic growth and preserve services and quality of life. They had long agreed on the principle that immigration, repatriation of Atlantic Canadians, and keeping youth in the region were all necessary. Yet, little movement was happening in any direction.
Since the introduction of AIP, nearly 3,000 people have been offered a job and had their permanent residency approved. Although 3,000 might not sound remarkable, it would represent 18,000 people in Ontario. And the program, as intended, is helping with population growth. Last year, the country grew by 1.2%, Alberta, which grew by 11.6% from 2011-2016, reported an increase of 1.6%, while PEI took the lead with a population growth rate of 2.2%. The growth isn't entirely thanks to the AIP; however, the AIP created the conditions for growth in ways beyond the actual program itself. By creating the conditions and incentives for all the relevant stakeholders to be moving in the same direction, overall momentum for immigration was created. This did not exist in practice before the AIP was launched. New Brunswick's success has been notable: From April to September 2019, the province experienced its largest single quarter of population growth since 1975, due only in part to immigration – interprovincial migration also fuelled this growth which further demonstrates the momentum created by AIP.[8]
All players have a stake in this game, but employers are the linchpin of the AIP. Employers are first approved as designated employers. And it is employers who must demonstrate a need for international talent – they must first attempt to find people from the region to fill their job vacancies. After that, they can seek international talent. The federal government still plays the role of the adjudicator in approving the appropriate permits and following standard immigration protocol. Then it's up to provinces, municipalities, and community support agencies to support community integration. Employers still report barriers and red tape, but the AIP provides much success to a problem that was only growing. The all-hands-on-deck approach let's all relevant stakeholders work together to promote their region and local mayors, business representatives, universities and others frequently attend career fairs in Toronto and internationally as a united Team New Brunswick or Team Nova Scotia, for example. Although some may argue that simply removing the cap on the existing Provincial Nominee Program (PNP) would suffice, the AIP fosters unity among stakeholders and momentum around the same goal that is not replicated within PNP.
The AIP also provides the ability to offer a concrete path for international students to remain in the region. International graduates get 24 months post-graduation to apply for the AIP, creating an additional pathway to stay in the region long-term. This change gives recent international grads extra time to complete the permanent resident application process.[9] This is smart policy. International students have already selected the region, they have received their education at a local institution, and they've been introduced to the regional context. If they want to stay in Atlantic Canada, it should be made as easy as possible for them to do so.
What lessons can be learned from the AIP? The first is that it can work. We see a modest reversal in the population trends in Atlantic Canada, although there remains room for improvement. The second lesson is that an aggressively coordinated approach involving all orders of government, business, and civil society is needed. It takes tremendous work to recruit and retain these economic newcomers. The third lesson is that this targeted approach to immigration is needed to sustain the economy, the region, and its way of life. Finally, more can be done, and this should be just the beginning. Although this paper argues for nationwide adoption of this model, there is a real possibility that COVID-19 will hinder progress in Atlantic Canada, especially as it doubles down on insular policies like the pandemic-induced Atlantic bubble. Backsliding should be avoided, but with a pause in momentum, it may occur.
Immigration has already declined significantly in 2020. The systems at both the government and civil society level may lose some capacity simply from not operating at the level they have been. Yet, immigration accounts for 100% of labour force growth, and we will need to rebuild our economy across the country. The AIP provides a model to address all three of these concerns in smaller cities and rural Canada. And the expansion of the AIP model with last year's launch of the Rural and Northern Immigration Pilot demonstrates it can be replicated. However, the Rural and Northern Immigration Pilot exists in just 10 communities across Canada. In a post-pandemic economy, more needs to be done to create a robust and aggressive system demonstrated in Atlantic Canada.
Jurisdictions interested in adopting this model need to develop a grassroots interest that leads to support from the top. This won't work if it is thrust onto communities by senior governments. All relevant stakeholders need to be engaged from the development phase through to the ongoing newcomer retention support. Local adaptation is necessary for success. Business, along with civil society, settlement agencies, and local government, should first convene and develop a united and cohesive request to their provincial or territorial government and to Ottawa. Their ask should not go immediately to a minister responsible but should engage local elected members to build advocates at every level. Further, a business case that demonstrates labour market gaps will be necessary. Industry leaders can support this case while also leveraging local context. It is about more than filling jobs. It's about keeping schools and hospitals open while also creating the ability for economic growth.
It is also essential to understand that the model will not just automatically be successful. It took time for Atlantic Canada to ramp up its capacity and the program did not hit its first-year target. That is not a bad thing. It is unreasonable to expect any jurisdiction to have a significantly increased ability to settle newcomers overnight, which is why we should get started now. As employers, communities, and government get their feet under them and begin to understand and iron out issues with the process, momentum will grow.
Although we still have a high unemployment rate across Canada, the labour market will tighten again and communities will need the ability to address it. Further, meaningful recruitment, settlement and retention take time. We need to be proactive rather than reactive. COVID-19 has altered some contexts, but the fundamental underlying factors of our economy and labour market remain. The population is aging, the birth rate is declining, and economic growth requires population growth. The sooner we accept these challenges as facts, the sooner policies like the AIP can be adopted to do something about it.
The immigration conversation of the moment is reactive and mostly focused on issues created and amplified by COVID-19. These issues need to be addressed and used to improve the system. However, it doesn't mean that we shouldn't start creating the conditions to rebuild local capacity and repurposing successful models, like the AIP, to support small cities and rural communities further. It is also a prime opportunity to learn what works well with the AIP and what barriers continue to exist. These barriers may be at the point of recruitment, but they may also be present in settlement and retention. Simply bringing a family to town when housing availability is low and the waitlist for a doctor is years long will not create the desired success. Economic immigration is not simply about finding a job. Other supporting factors must be considered and addressed. The upfront investment may seem daunting, but the return on investment will be significant.
Communities who see the writing on the wall should act now and begin laying the foundation within the business and service-providing community. Engage local politicians to lobby the provincial government, and when they're sold, they can be community advocates to the federal government. The blueprint already exists — we don't need to reinvent the wheel as we look towards rebuilding our economy and our communities.
Moving forward, four recommendations stand out:
In a post-pandemic economy, more needs to be done to create a robust and aggressive system such as demonstrated in Atlantic Canada. The focus should also be spent on rebuilding and returning to the Immigration Levels Plan in a way that benefits communities across the country equally.
The federal government should create a template to support local communities in leading the adoption of an AIP model.
Policymakers should consider the success of the AIP as a model for regionally focused population and economic growth, especially in the smaller cities and rural communities more likely to be hardest hit by the COVID-19 induced reduction in immigration.
Communities should begin creating consensus and momentum now. The business community along with civil society, settlement agencies, and local government should convene and develop a united and cohesive ask to their provincial or territorial government and to the federal government.
Additional considerations
This paper talks exclusively about the so-called economic class of immigrants, but all newcomers to Canada contribute positively to the economy. Indeed, further conversation should be had about how COVID-19 impacts the global refugee resettlement system and the impacts it is having in Canada. Canada remains a leader in refugee and humanitarian resettlement. Even before COVID-19, many countries were closing their borders to refugees when the overall number of refugees is growing. Canada must maintain its leadership and do more to support the overall global refugee crisis. We are living through two global crises right now, a pandemic and a climate crisis. Canada should remain active on humanitarian resettlement while also becoming a leader on what will inevitably become a climate resettlement crisis.
Leveraging Canadian culture and talent lifted Canada's tech solution-providers and allowed Canada's reputation for tech solutions to change.
REFERENCES
Private Sector Partners: Manulife & Shopify
Consulting Partner: Deloitte
Federal Government Partner: Government of Canada
Provincial Government Partners:
British Columbia, Saskatchewan, Ontario & Quebec
Research Partners: National Research Council Canada & Future Skills Centre
Foundation Partners: Metcalf Foundation 
PPF would like to acknowledge that the views and opinions expressed in this article are those of the author(s) and do not necessarily reflect those of the project's partners.