Canada Growth Summit 2019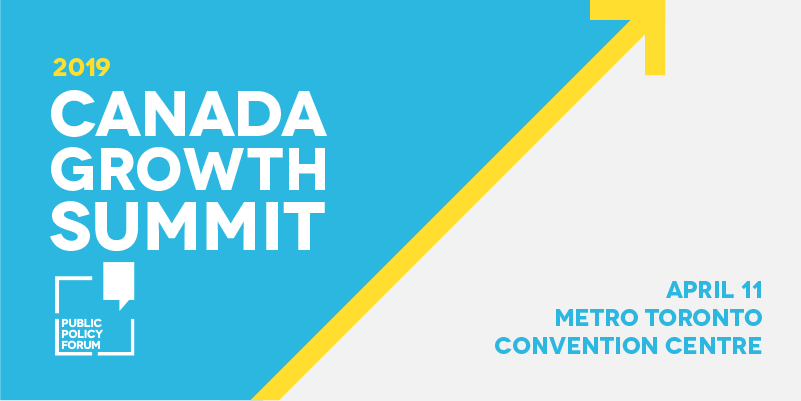 Date & Time
Thursday April 11, 2019
7:00 a.m. - 4:00 p.m.
Location
Metro Toronto Convention Centre
255 Front St W, Toronto, ON M5V 2W6
Show Map
Watch highlights from the day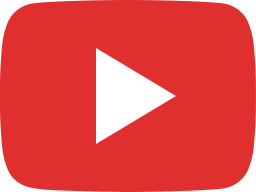 Victor G. Dodig - Ensuring Canada's Future Prosperity and Competitiveness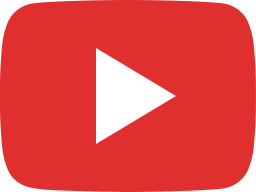 Daniel L. Doctoroff - Canada and the 21st Century City Reimagined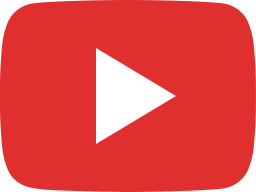 Dawn Farrell - Navigating the Energy and Work Transitions Simultaneously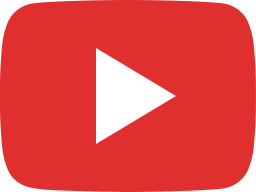 John Chen - Reimagining Canada's Tech Icon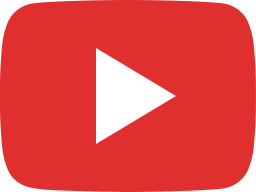 On the Front Lines: Three Case Studies from the Changing World of Work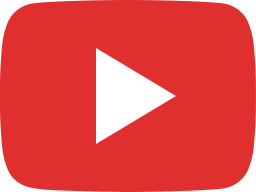 Rethinking Canada's Global Competitiveness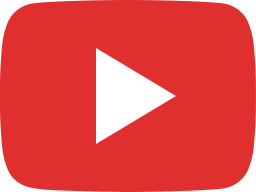 The Rise of Digital Nationalism in an Era of Big Tech Globalism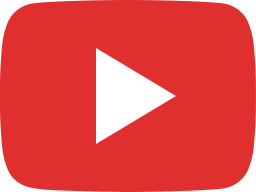 The Honourable Lisa Raitt PC MP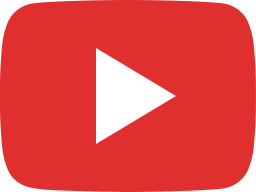 Canada's Old Industries are New Again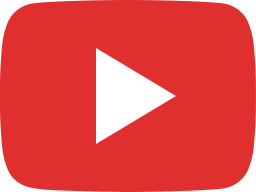 Sustainability or and Economic Growth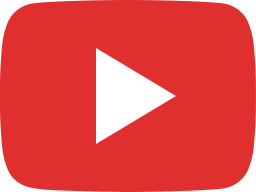 Indigenous Innovators Breakfast

See a detailed agenda, speaker info and more
How Canada Can Compete Globally
PPF's Canada Growth Summit has fast become a Canadian institution, a can't-miss event on Canada's economic policy calendar that brings together more than 400 of the top minds in policy, business, investment and government.
In 2019, the Growth Summit focused on how Canada can compete globally. We had a stellar lineup of thinkers, doers and deciders to discuss and debate the issue, including:
The Hon. Lisa Raitt, Deputy Leader of the Official Opposition, will discuss Canadian competitiveness with BNN Bloomberg anchor Amanda Lang.
The Hon. Navdeep Bains, Minister of Innovation, Science and Economic Development, will join Murad Al-Katib and Lorraine Mitchelmore to discuss how Canada's old industries are new again
John Chen, CEO of BlackBerry, will provide the inside track on how he has reimagined Canada's tech icon
Canadian economic policy heavyweights Robert Asselin and Sean Speer will present a bipartisan approach to rethinking Canada's global competitiveness
Tashia Batstone, Senior VP of CPA Canada, Deloitte's Zabeen Hirji and Six Nation Polytechnic's Rebecca Jamieson will look at real case studies from the changing world of work
Daniel L. Doctoroff, Chairman & CEO of Sidewalk Labs, will share his thoughts on Canada and the 21st Century City Reimagined
For more information or if you have any questions related to Growth Summit, please contact Husvini Poolay.
Thank you to our lead partners:
Thank you to our supporting partners:
Thank you to our media partners:
April 10 – Canada Growth Summit Expert Table dinners
Our Canada Growth Summit Expert Table dinners were held throughout Toronto's downtown on April 10.
Back by popular demand, these dinners offered a select number of Growth Summit registrants an opportunity – on a first-come, first-served basis – to dine and discuss growth-related issues with a range of leading subject-matter experts. Gain insight into the growth and the competitiveness agenda in Canada and globally. Highlights from last year include David Dodge, the former Governor of the Bank of Canada, speaking on "What Canada Needs Next".
Experts for this year include:
For more information or if you have any questions related to Expert Table dinners, please contact Bev Hinterhoeller
PPF is grateful to our dinner hosts for their support:

April 11 – 32nd Annual Testimonial Dinner
The Summit led up to PPF's 32nd Annual Testimonial Dinner, which took place on the evening of April 11, 2019. This year we honoured Rona Ambrose, Alan Bernstein, George Cope, Pierre-Marc Johnson and Farah Mohamed. Maayan Ziv was our Emerging Leader Award recipient and Karyn Pugliese was our Hyman Solomon journalism Award winner.
More on Testimonial Dinner & Awards 2019
Canada Growth Summit 2019
Speakers
---
---
---
---
---
---
---
---
---
---
---
---
---
---
---
---
---
---
---
---
---
---
---
---
---
---
---
---
---
Canada Growth Summit 2019
Agenda
Expert Table Dinners
Wednesday, April 10th, 2019 | 6:00 to 9:00 p.m.
Various Locations, Downtown Toronto, ON, Canada
A series of small, intimate dinner conversations on a variety of topics, each led by a Guest of Honour – or two.
Topic
Hosted by
18:00 – 21:00
1
New Factors Driving Canada's Economic Outlook

David Dodge, former governor of the Bank of Canada

Deloitte
2
Canada-U.S. Relations: Have the Fundamentals Changed?

Ambassador David MacNaughton, Canada's Ambassador to the United States

Janice Stein, Professor, Munk School of Global Affairs and Public Policy

National PR
3
The Rise of Indigenous Capitalism – Responsible, Impactful, Powerful

Clint Davis, Chief Executive Officer, North35 Capital Partners

Kim Baird, Former Chief of the Tsawwassen First Nation, and Consultant, Kim Baird Strategic Consulting

CAPP
4
Sizing up the 2019 Federal Election

Chantal Hébert, columnist with the Toronto Star

Andrew Coyne, columnist with the National Post

Bell
5
The Fundamentals of Canada's Economy Moving Forward

Stephen S. Poloz, Governor, Bank of Canada

CIBC
6
What's Next: Alberta and the Canadian Federation

Goldy Hyder, President and Chief Executive Officer, Business Council of Canada

Lorraine Mitchelmore, Chair, Resources of the Future; Former President and Country Chair of Shell Canada

CAPP
7
Artificial Intelligence: Gaining the Good, Taming the Bad

Dr. Kathryn Hume, Director of Business Development, Borealis AI

Deloitte
8
Is the Canadian Federation Working for All?

Hon. Jean Charest, Partner, McCarthy Tétrault LLP, former premier of Québec, creator of the Council of the Federation

EY
9
Science and Competitive Advantage for Canada and Canadians

Dr. Mona Nemer, Chief Science Advisor, Government of Canada

Dr. Alan Bernstein, President and Chief Executive Officer, CIFAR

Accenture
10
The Future of Work in an AI World

Leo W. Gerard, International President, United Steelworkers

Ilse Treurnicht, Former CEO, MaRS Discovery District

TD Bank
11
Bringing Innovation to Regulation

Peter Wallace, Secretary of the Treasury Board

John Knubley, Deputy Minister, Innovation, Science and Economic Development Canada

McCarthy Tétrault
12
Toward a Bipartisan Consensus on Competitiveness

Robert Asselin, Senior Global Director of Public Policy, BlackBerry

Sean Speer, Senior Fellow in Public Policy, University of Toronto

RBC
13
How Automotive Technology will Transform Urban Mobility

Travis Hester, President and Managing Director, GM Canada

University of Toronto
Canada Growth Summit 2019:
How Canada Can Compete Globally
Thursday, April 11th, 2019 | 7:00 a.m. – 4:05 p.m.
Metro Toronto Convention Centre, North Building, Main Level, Rooms 205/206
AGENDA
07:00 – 07:30

Room 104

REGISTRATION AND HOT BREAKFAST

Indigenous Innovation Space Opens
In order to further highlight Indigenous innovation and to allow participants to learn more about innovation that is already happening, there will be booths setup in an Indigenous Innovation Space to facilitate making connections and the further sharing of information.

07:30 – 07:40
ELDER'S PRAYER AND OPENING REMARKS

Dorothy Peters, Elder

WELCOMING REMARKS

Julie Cafley, Executive Vice-President, Programs and Partnerships

PRESENTATION

Hon. Seamus O'Regan, Minister, Indigenous Services Canada

07:40 – 08:20
PANEL DISCUSSION

Panelists: Billie Schibler, Chief Executive Officer, Manitoba's Metis Child and Family Services Authority
Stan Kapashesit, Director of Economic Development, Moose Cree First Nation
Karen Nutarak, Co-Founder, Pirurvik Preschool in Pond Inlet

Moderator: Hon. Seamus O'Regan, Minister, Indigenous Services Canada

Theme: Minister Seamus O'Regan will moderate a panel discussion with Indigenous innovators from across Canada. The discussion will focus on learning from the panelists' experiences doing things differently in their field in order to answer the question: How can policy best promote Indigenous innovators in Canada?

08:20 – 08:30
Q&A
8:30
CLOSING REMARKS

Karen Restoule, PPF Fellow
Growth Summit MC: Julie Cafley, Executive Vice President, Programs & Partnerships, Public Policy Forum
9:00 – 9:05

Room 206

Welcome

By Andrew Wesley, Elder, Omushkego Cree

Introduced by: Julie Cafley, Executive Vice President, Programs & Partnerships, Public Policy Forum

9:05 – 9:10

Opening Remarks

Edward Greenspon, President & CEO, Public Policy Forum

9:10 – 9:30
Morning Keynote: Capitalizing on our Strengths – Ensuring Canada's Future Prosperity and Competitiveness

Keynote by: Victor G. Dodig, President & CEO, CIBC

Introduced by: Neil Parmenter, President & CEO, CBA

9:30 – 10:00
Fireside Chat: Navigating the Energy and Work Transitions Simultaneously

With: Dawn Farrell, President & CEO, Transalta

Interviewed by: Edward Greenspon, President & CEO, Public Policy Forum

10:00 – 10:30
Fireside Chat: Reimagining Canada's Tech Icon

With: John Chen, Executive Chairman and CEO, BlackBerry

Interviewed by: Tom Clark, Chair, Global Public Affairs

Audience Q&A

10:30 – 11:00
Break: Networking Lounge, Room 205
11:00 – 11:45
On the Front Lines: Three Case Studies from the Changing World of Work

Panelists: Rebecca Jamieson, President & CEO, Six Nations Polytechnic

Tashia Batstone, Senior Vice-President, External Relations and Business Development Chartered Professional Accountants of Canada

Zabeen Hirji, Global Advisor, Future of Work, Deloitte and Former Chief Human Resources Officer, RBC

Moderator: Ilse Treurnicht, Former CEO, MaRS Discovery District

11:45 – 12:30
Presentation & Panel Discussion: Rethinking Canada's Global Competitiveness

Robert Asselin, Senior Director, Public Policy, BlackBerry

Sean Speer, Senior Fellow in Public Policy, University of Toronto

Panelists: Craig Alexander, Partner and Chief Economist, Deloitte

Laura McGee, Founder & CEO, Diversio, Co-Chair, Expert Panel on Women Entrepreneurs

Royce Mendes, Director and Senior Economist at CIBC

Moderator: Alison Loat, Fellow, Public Policy Forum

12:30 – 13:30
Lunch: Room 104, North Building, Lower Level
12:50 – 13:10

Lunch Keynote: AI Ethics: Opportunity & Responsibility

Keynote by: Tim O'Brien, General Manager, AI Programs, Microsoft

Introduced by: Satyamoorthy Kabilan, Vice President of Policy, Public Policy Forum

13:30 – 14:00
Armchair Discussion: Sustainability or and Economic Growth

Tiff Macklem, Chair of the Expert Panel on Sustainable Finance, and Dean, Rotman School of Management, University of Toronto

Kim Thomassin, Member of the Expert Panel on Sustainable Finance, and Executive Vice-President of Legal Affairs and Secretariat, Caisse de dépôt et placement du Québec (CDPQ)

Andrew Chisholm, Member of the Board of Directors, Royal Bank of Canada

Interviewed by: Satyamoorthy Kabilan, Vice President of Policy, Public Policy Forum

14:00 – 14:30
Armchair Discussion: Canada's Old Industries are New Again

The Honourable Navdeep Bains, Minister of Innovation, Science and Economic Development

Murad Al-Katib, Chair, Agri-Food Table; President and Chief Executive Officer, AGT Food and Ingredients

Lorraine Mitchelmore, Chair, Resources of the Future; Former President and Country Chair of Shell Canada

Interviewed by: Edward Greenspon, President & CEO, Public Policy Forum

14:30 – 14:50
Fireside Chat

With The Honourable Lisa Raitt PC MP, Deputy Leader of the Official Opposition

Interviewed by: Amanda Lang, Anchor, BNN Bloomberg

14:50 – 15:40
Panel Discussion: The Rise of Digital Nationalism in an Era of Big Tech Globalism

Panelists: Yoshua Bengio, Scientific Director of the Mila, Quebec Artificial Intelligence Institute, Full Professor, Department of Computer Science and Operations Research at University of Montreal

James W. Hinton, Lawyer, Patent & Trademark Agent, Own Innovation and CIGI

Janet De Silva, President & Chief Executive Officer, Toronto Region Board of Trade

Moderator: David Skok, CEO & Editor-in-Chief, The Logic

15:40 – 16:00
Fireside Chat: Canada and the 21st Century City Reimagined

With: Daniel L. Doctoroff, Chairman & CEO, Sidewalk Labs

Interviewed by: Amanda Lang, Anchor, BNN Bloomberg

16:00 – 16:05
Closing Remarks

Anne-Marie Hubert, PPF Board Chair and Québec Managing Partner, Ernst & Young LLP