Indigenous Innovators Breakfast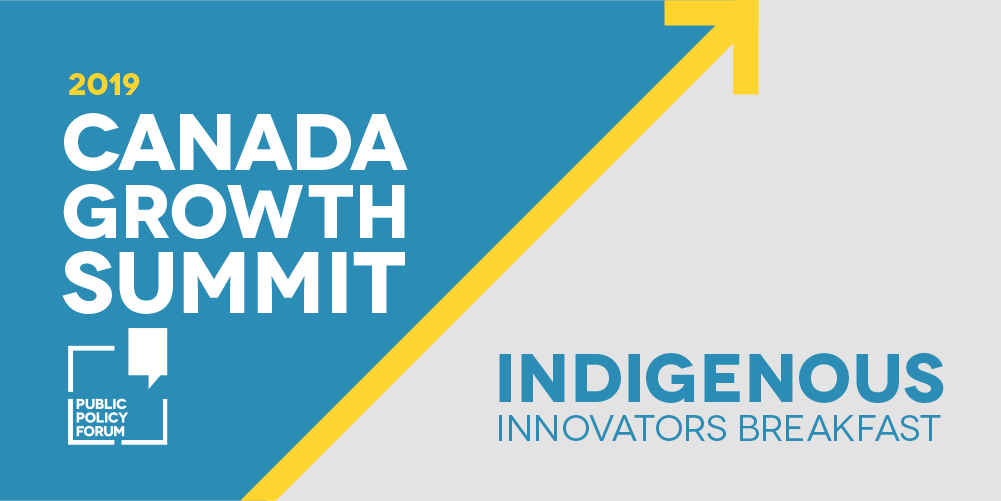 Date & Time
Thursday April 11, 2019
7:00 a.m. - 8:30 a.m.
Location
Metro Toronto Convention Centre
255 Front St W, Toronto, ON M5V 2W6
Show Map
The Public Policy Forum (PPF) partnered with Indigenous Services Canada (ISC) and the Rideau Hall Foundation to highlight Indigenous innovation at a breakfast event on the morning of Thursday April 11, 2019 prior to the Canada Growth Summit and the Testimonial Dinner and Awards. As First Nations, Inuit and Métis innovation is an important contributor to Canada's growth and economic development, we began the day with this breakfast event focused on Indigenous innovators.
ISC Minister Seamus O'Regan moderated a panel discussion with Indigenous innovators from across Canada. The discussion focused on learning from the panelists' experiences doing things differently in their field in order to answer the question: How can policy best promote Indigenous innovators in Canada? The event concluded with a Q&A.
PPF and ISC convened an Advisory Circle chaired by Kory Wilson and tasked with reviewing examples of Indigenous innovators from across Canada to choose the panelists for this event. The other members of the Advisory Circle are Clint Davis, JP Gladu, Alika Lafontaine, Lorne Pelletier, Karen Restoule and Hillary Thatcher.
Guests were invited to explore the Indigenous Innovation Space where our panelists, and other invited showcasers, presented their work and interact with attendees.
A hot breakfast was served. 
Indigenous Innovators Breakfast
Panelists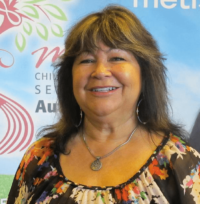 Billie Schibler is currently the Chief Executive Officer for Manitoba's Métis Child & Family Services Authority. She will be speaking about the innovative Live-in Family Enhancement Program.
Previously, she served as the Children's Advocate of Manitoba, an Independent Officer reporting to the Manitoba Legislature. As the voice of children and youth in care of the child and family services system, she lobbied for the power to advocate for children outside the CFS system.
Billie, also known as Purple Harvest Woman, is a Metis woman from Manitoba, a mother and grandmother. Billie is a Pipe Carrier and Traditional Ceremony Keeper. For more than 25 years, she has been a Sun Dancer in Canada and Internationally.
Billie believes in "working from the spirit" by inspiring all to engage from a strength-based philosophy reflecting the sacredness of children. Billie believes that everyone should ask the question in the work they do, "Is It Good For The Children?"
Stan Kapashesit, Director of Economic Development for the Moose Cree First Nation is a proud member of this remote island community in Northern Ontario. He will be speaking about the Moose Cree First Nation's commercial drone delivery program. Since beginning his tenure, Stan has researched and engaged the community in finding ways to help assist in the high cost of living in this area. One of the challenges is getting freight and items to the island community. When approached by Drone Delivery Canada in Spring of 2017, the Council felt it was worth exploring and being involved in new and innovative ways of the future. Moose Cree is a proactive community and feels that this opportunity can lead to more employment opportunities in the future as this field of innovation unfolds. One of the main objectives of this partnership is to help other remote Indigenous communities that are even more remote in utilizing this technology, as the plans are to make this community a hub and depot of the north.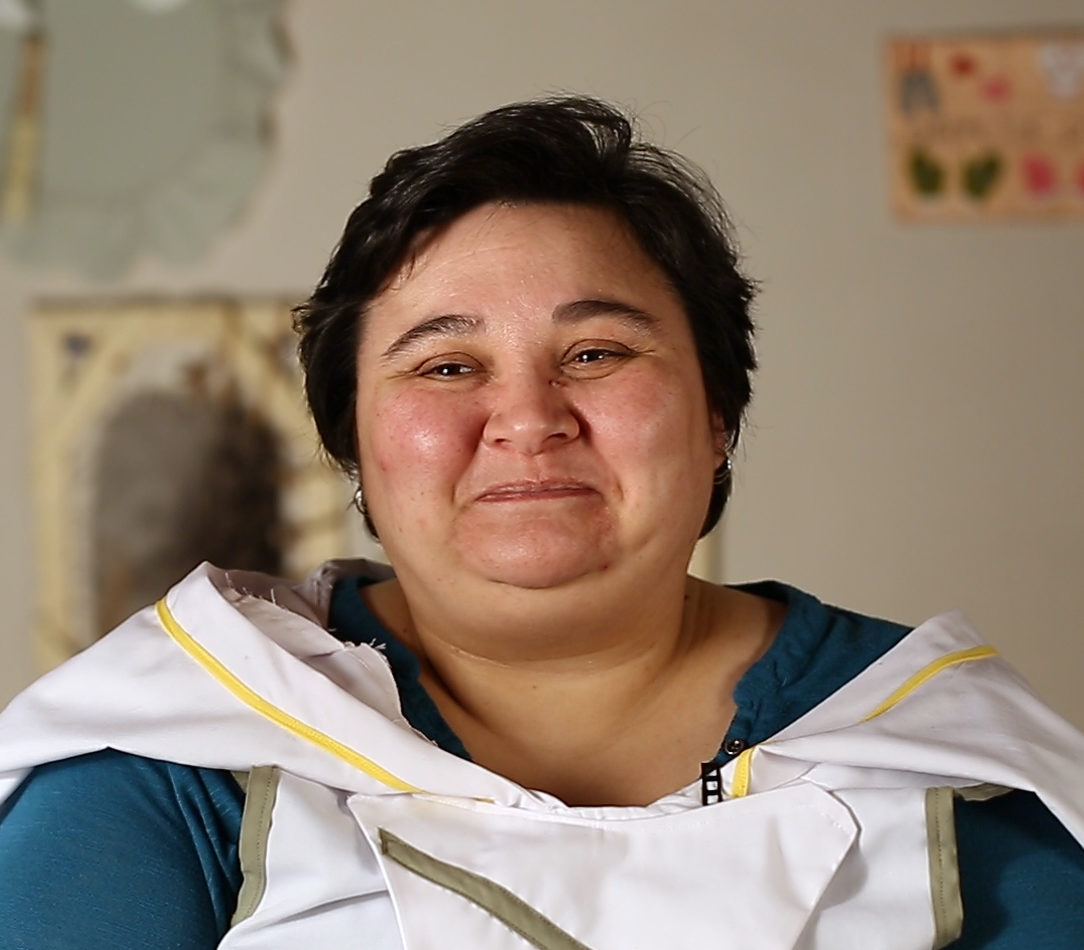 Karen Nutarak co-founded the Pirurvik Preschool in 2015 with Tessa Lochhead. The Pirurvik Preschool in Pond Inlet, Nunavut provides early childhood education (ECE) that is child centered and based on the Inuit Qaujimajatuqangit (IQ) principles and is enriched through the use of Montessori materials. The preschool is guided by the IQ principal Pilimmaksarniq, which allows children to learn at their own pace. Children follow their own natural curiousity by choosing topics that interest them. Both IQ and Montessori put the emphasis of learning in the hands of the child by trusting the child to know what they need. In February 2019, the Pirurvik Preschool project won the $1 million dollar Arctic Inspiration Prize for it's high-quality, and culturally relevant innovation. Now 7 community daycares across all three regions of Nunavut (Pond Inlet, Igloolik, Arctic Bay, Iqaluit, Rankin Inlet, Cambridge Bay and Taloyoak) will all be receiving training from the Pirurvik staff and all of the necessary furniture and materials to implement this successful program across the territory, and to make it community-specific.
Karen has a distinct passion for education and for protecting Inuit culture, land, and language. "We're losing our language, our culture, our land. I believe education is key to ensuring that important elements of our identity continues to flourish and pass-on to future generations." In conversations with her colleagues and community members, she reveals her deep concerns for the future of the Inuit traditions and languages. Karen works as the Adult Educator for the Community Learning Centre at Nunavut Arctic College's Pond Inlet campus. This is the position which she has been involved with since 2009.
Indigenous Innovators Breakfast
Advisory Circle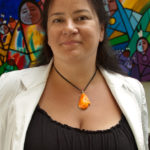 Kory Wilson, BSc. JD, is the Executive Director of Indigenous Initiatives and Partnerships for British Columbia Institute of Technology.  She is Kwakwaka'wakw. Kory is Chair of the National Indigenous Education Committee of Colleges and Institutions Canada and she has over 20 years of experience in post-secondary education, community development, and the legal profession.  She has a deep commitment to education and has dedicated her working life to ensuring that under-represented learners succeed, both within learning institutions and the larger community.  Good governance and supporting communities to move towards self-government is a  specialty and passion.  Innovative and creative solutions are needed to move Reconciliation into ReconciliACTION. Education is the key and access to knowledge is vital to move everyone forward.
Dr. Alika Lafontaine is an award-winning physician, speaker, alignment consultant, and the first Indigenous physician listed by the Medical Post as one of Canada's 50 Most Powerful Doctors. He is a recognized expert on Indigenous health systems and health policy, institutional bias, racism and reflective practice. From 2013-2017, he worked with a small group of change makers to introduce mainstream health transformation approaches into Indigenous health systems, led politically by Indigenous leadership representing more than 150 First Nations across three Provinces. In September 2018, the Ministry of Indigenous Services announced they would be providing $68 million in funding for health transformation within the regions which led the Indigenous Health Alliance.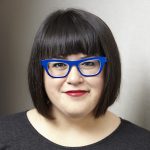 Karen R. Restoule is currently the Associate Chair of the Ontario Parole Board where she has been driving key organizational transformations and performance improvements, while leading a team of adjudicators in the assessment of risk to public safety. Previously, Karen was the Director of the Justice Sector at the Chiefs of Ontario. She started her career in restorative justice and later worked in Ontario's correctional system.
Karen is co-founder of BOLD Realities, a non-profit organization that convenes dialogue between industry and Indigenous leaders and develops tools to help build understanding. In 2018, BOLD Realities partnered with Canadian Roots Exchange and TakingITGlobal to deliver www.whose.land, a web-based mobile app designed to equip users with information on Indigenous territories.
She is a graduate of the University of Toronto and the University of Ottawa's French Common Law Program. Karen serves on boards for a number of non-profit organizations and is a fellow with the Public Policy Forum. Karen is a member of Dokis First Nation (Anishinabek Nation) and a beneficiary of the Robinson-Huron Treaty 1850.
Jean Paul (JP) Gladu is currently the President and CEO of the Canadian Council for Aboriginal Business (CCAB) based in Toronto. Anishinaabe from Thunder Bay JP is a member of Bingwi Neyaashi Anishinaabek located on the eastern shores of Lake Nipigon, Ontario. JP completed a forestry technician diploma in 1993, obtained an undergraduate degree in forestry from Northern Arizona University in 2000, holds an Executive MBA from Queens University and the ICD.D from Rotman School of Management University of Toronto. He currently sits on the board of Directors for Ontario Power Generation and Noront Resources and has most recently been appointed as the Chancellor for St. Paul's University College Waterloo.  His career path includes work with Aboriginal communities and organizations, environmental non-government organizations, industry and governments from across Canada. In JP's current capacity at CCAB, he speaks extensively not only across Canada but internationally as he shares the challenges and successes of Aboriginal business in Canada today.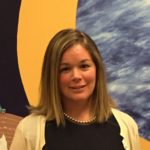 Hillary Thatcher is the Director General of Innovation and Services at Indigenous Services Canada. Prior to joining the federal government, Hillary spent 15 years with the Ontario Public Service in several senior roles across Energy, Indigenous Affairs, and Natural Resources. With significant public sector experience in public policy, Indigenous relations, Program delivery and departmental operations, Hillary has a proven performance record of building linkages between government, industry, and Indigenous interests resulting in optimization and development of people, process and technology. Hillary is Métis with roots in Northern Alberta and has been an active member of the Urban Indigenous Community in Toronto, through her volunteer work at the Native Canadian Centre of Toronto, Red Sky Performance, and the Downie Wenjak Fund.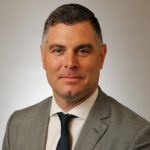 Clint Davis is the CEO of North35 Capital Partners, a business and capital advisory firm that works with Indigenous governments and economic development corporations to achieve growth by maximizing of their inherent competitive advantage.  Prior to the creation of this company, Clint was the Vice President of Indigenous Banking at TD.
Clint, who is Inuit from Labrador, is the Chair of the Board of Directors for the Nunatsiavut Group of Companies, which is the economic arm of Nunatsiavut Government, a self-governing entity that represents the political, social and economic interests of the Inuit of Labrador.  Under Clint's leadership, NGC has grown to owning and partnering in fourteen operating companies with general revenue of over $50 million annually.
In 2016, Clint received the Indspire Award for Business and Commerce which represents the highest honour the Indigenous community bestows upon its achievers.  He was also recognized by his alma mater Acadia University as a Distinguished Alumni.  He recently served on the Interim Board of Directors of the National Council for Reconciliation, a Federal Cabinet appointment.  The Interim Board provided the Minister for Crown-Indigenous Relations and Northern Affairs with a report of recommendations on how to establish the National Council permanently.
Clint has a Bachelor of Business Administration from Acadia University, a Bachelors of Laws from Dalhousie University and a Masters of Public Administration from Harvard University. He is a Canada-U.S. Fulbright scholar and the recipient of multiple scholarships including two awards from the National Aboriginal Achievement Foundation (now Indspire) as well as the Fred C. Manning Entrance Scholarship at Acadia University.
Lorne Pelletier has been a public servant with the Government of Canada since 1996 and has worked with several departments including Employment and Social Development (Service Canada), Canadian Heritage, and Citizenship and Immigration. Since September 2013 Lorne has worked with Western Economic Diversification Canada (WD). He attained his Bachelor of Arts, Canadian Studies degree from the University of Manitoba in 2000. Born and raised in Manitoba, Lorne is Métis with known ancestral ties to seven distinct First Nations across Canada. Lorne and his wife have two children and they live in Beauséjour.
Indigenous Innovators Breakfast
Agenda
7:00 – 7:30
REGISTRATION AND HOT BREAKFAST

Indigenous Innovation Space Opens
In order to further highlight Indigenous innovation and to allow participants to learn more about innovation that is already happening, there were booths setup in an Indigenous Innovation Space to facilitate making connections and the further sharing of information.

7:30 – 7:40
ELDER'S PRAYER AND OPENING REMARKS

Dorothy Peters, Elder

WELCOMING REMARKS

Julie Cafley, Executive Vice-President, Programs and Partnerships

PRESENTATION

Hon. Seamus O'Regan, Minister, Indigenous Services Canada

7:40 – 8:10
PANEL DISCUSSION

Hon. Seamus O'Regan, Minister, Indigenous Services Canada

Panelists:

Billie Schibler, Chief Executive Officer, Manitoba's Métis Child and Family Services Authority
Stan Kapashesit, Director of Economic Development, Moose Cree First Nation
Karen Nutarak, Co-Founder, Pirurvik Preschool in Pond Inlet

Theme: Minister Seamus O'Regan will moderate a panel discussion with Indigenous innovators from across Canada. The discussion will focus on learning from the panelists' experiences doing things differently in their field in order to answer the question: How can policy best promote Indigenous innovators in Canada?

8:10 – 8:20
Q&A
8:20
CLOSING REMARKS

Karen Restoule, PPF Fellow
THANK YOU TO OUR SPONSORS