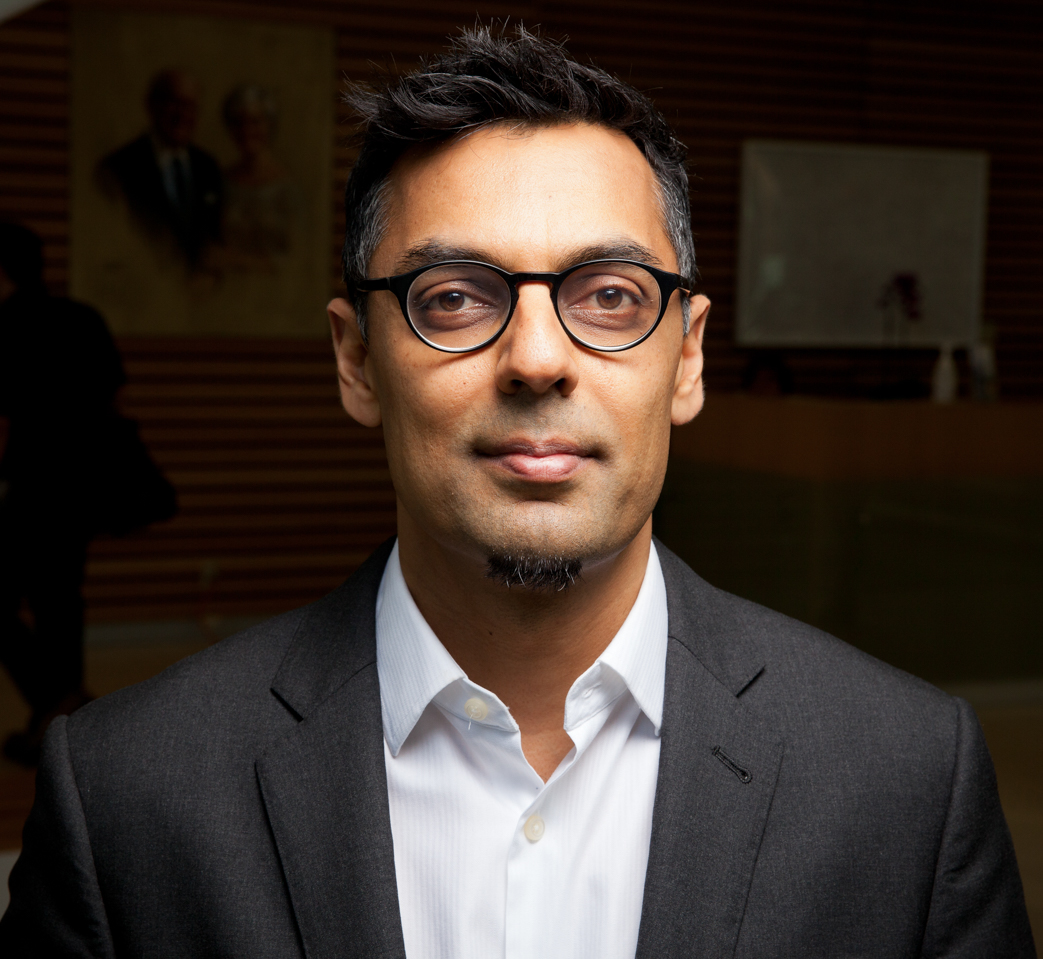 Article
Dr. Kamran Khan: To fight global infectious diseases, he prescribes a dose of big data
This is one in a series of profiles of the winners of the 2018 Governor General's Innovation Awards. See all honourees
---
After returning to Canada in 2003 following specialty training in infectious diseases and public health, Dr. Kamran Khan found himself in the middle of the SARS outbreak. He was struck by "how quickly a virus could spread halfway around the world and cripple a city like Toronto."
He also couldn't help notice that his native country lacked the culture of innovation and risk-taking he had seen in his years studying in the United States. Researchers there were far more adventurous and "willing to accept failure as part of the path to doing something transformative," Dr. Khan recalls.
These eye-opening experiences would bring Dr. Khan, an infectious disease physician and scientist at Toronto's St. Michael's Hospital, to spend a decade studying global outbreaks.
In 2013, he founded a Toronto company called BlueDot that today has nearly 50 staff. Using a platform of big data, combined with artificial intelligence, geographic information systems and other advanced technologies, BlueDot has been able to predict the worldwide spread of influenza and track recent outbreaks, including Ebola and the Zika virus. Today, BlueDot is actively developing a global early warning system for the world's most dangerous infectious diseases.
"We are empowering people, businesses and governments with insights that are data-driven, so that they can make smarter decisions to protect themselves and those around them," says Dr. Khan, CEO of BlueDot.
Based at the Li Ka Shing Knowledge Institute at St. Mike's, its name was inspired by Carl Sagan's description of Earth captured by the Voyager 1 space probe as it left the solar system.
"As our world becomes much smaller, more interconnected and more interdependent, our futures are very much intertwined," explains Dr. Khan, an associate professor in the Faculty of Medicine and the Dalla Lana School of Public Health at the University of Toronto.
'There is the opportunity to reach millions of people'
His research interests focus on human migration, international air travel and the globalization of newly emerging and re-emerging infectious diseases, subjects he never imagined he would study until getting involved in the field of mathematical modelling following the SARS outbreak.
"I could be working with one patient at a time in my role as a clinician, but using data and technology, there is an opportunity to potentially reach millions of people," he says.
BlueDot has developed a web-based platform that creates "situational awareness" of infectious disease threats around the world and how they can move through air travel.
For example, working with Global Affairs Canada, the company has a partnership with the 10 countries in the Association of Southeast Asian Nations to improve their capacity to control outbreaks, so infectious diseases don't spread to other parts of the world.
Dr. Khan says one of the biggest challenges for governments, which are his primary clients and partners so far, is maintaining a sense of urgency about inevitable pandemic threats during periods of relative calm.
"Whenever there is a crisis, there is a huge mobilization effort, but our memories tend to be short," he observes. "It isn't an issue of if another outbreak is going to affect Canada, it's just a matter of when."
BlueDot has started working with businesses to better prepare for infectious disease threats that can have economic consequences. Dr. Khan also wants his data to help individuals through digital technologies such as smartphone apps, so they can make smarter decisions to protect themselves.
Risk needed to support Canadian innovation
Dr. Khan feels that Canadians have all the ingredients for innovation but worries that they can be too cautious.
"Innovation is not only a nice-to-have, it's a need-to-have, and on the innovation pathway, a bit of risk-taking is necessary," he says, noting that Canada also has to be more supportive of innovation on what he calls the receiving side.
"We need to get better at supporting our innovators with opportunities to test their products and services and see what sort of impacts they can have," says Dr. Khan, who feels that technology adoption, more often than not, happens first outside of the country.
"I'm very proud of the fact that I've been able to create 50 jobs and do something that can benefit the health of Canadians," he says. "The next move is to scale up from a company with a local impact to one that truly has a global impact."
My biggest challenge …
… was getting started. To take discoveries from my research, turn them into innovations and then scale those innovations through commercialization. That pathway is often not clear, and most people who are talented in research don't necessarily know how to navigate it. And because it feels murky and cloudy, there's reluctance to even venture there.
I had to come to terms with …
… the fact that failure is an inevitable part of the discovery process. When you're innovating, there is a significant amount of risk involved. It's inevitable that there will be some failures along the way. As it's said, if you're going to fail, just do it fast so you can get up and keep going.
My message to others …
… is that life is short and if you get an opportunity to do something transformative, it's a gift. Take it. Give it a go and see what you can do with it.