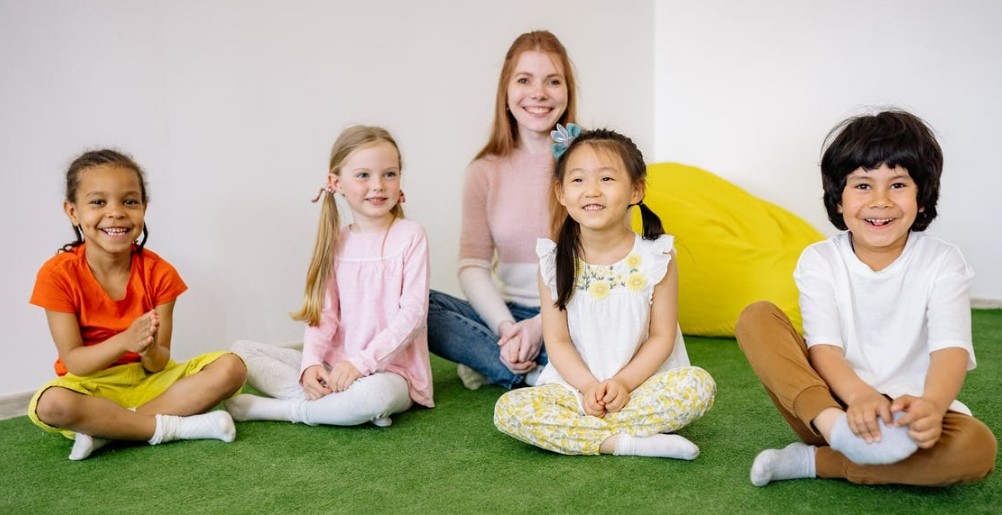 Article
Prince Edward Island Child Care Workforce Development Snapshot
By Amanda Hachey and Jules Maitland, PhD
---
Prince Edward Island (P.E.I.) has long been applauded for its innovative and systemic approach to early childhood education, thanks to a well-established professional association that has a strong working relationship with the province. Recognized as "one of only three provinces that has taken a 'systematic' approach to the design, funding and delivery of child care," this systems-level approach is evident in multiple emerging workforce initiatives that support new recruits and the professional certification of existing workers, while encouraging those who have left the sector to return.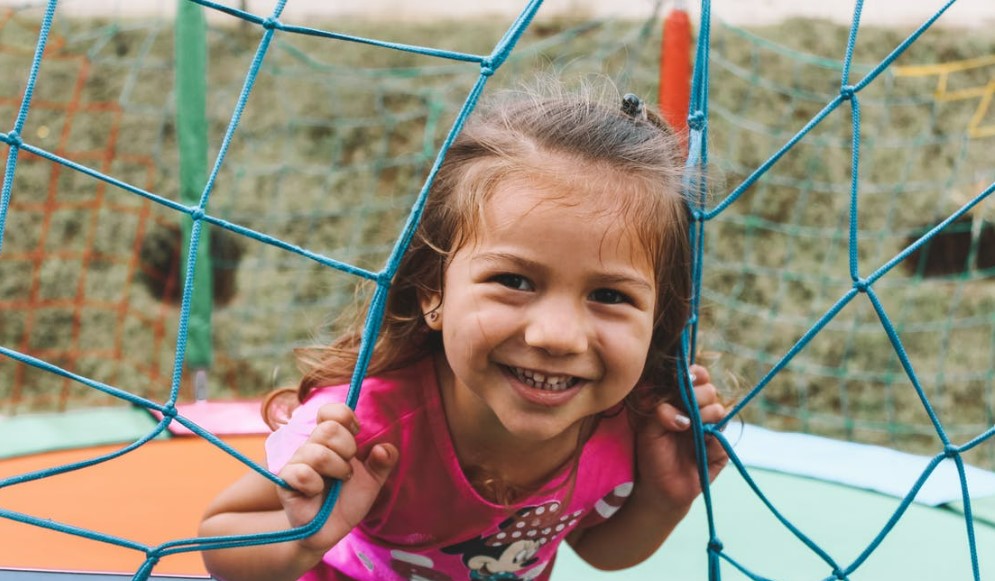 Current makeup
The Department of Education and Lifelong Learning sets the overall policy, legislation and regulations for early learning and child care (ELCC) facilities. The Early Learning and Child Care Act, 2019 outlines early childhood educator certification and licensing requirements in ELCC centres. And the Early Childhood Development Association of PEI, which was formed in 1974 and now has over 600 members, promotes and supports related programs and services for P.E.I.'s children and families.
A 2019 survey found 65.6 percent of children in P.E.I. aged five and under participate in some form of non-parental early learning and child care.
As of 2020, regulated spaces existed for 53 percent of children aged five and under (3,888 spaces for 7,288 children). The 2020 ECE report for P.E.I. estimated attendance to be 15.5 percent of infants under age two and 75 percent of children aged two to five.
There are 161 licensed centres active across the province. Regulated spaces in the province include designated Early Years Centres, preschool centres, school aged child centres, non-designated early childhood centres and licensed family home centres. Designated Early Years Centres are publicly managed but privately operated centres that, in addition to meeting licensing requirements, also agree to adhere to additional standards for staff training, curriculum, wages, fees and governance. Designated centres and standalone pre-Kindergarten programs receive operational funding from the government and have regional coaches assigned to them through the province. This position promotes and enhances licensed quality early childhood care and education for children and their families through on-site consultations with the directors and supervisors of licensed centres.
As of March 2022, there are 66 Early Childhood Centres with Early Years Centre designation and 17 early childhood centres without Early Years Centre designation.
Regulated centres and homes must adhere to the same staff-to-child ratios:
| | | |
| --- | --- | --- |
| Age Group | Staff:Child Ratio (Indoor) | Staff:Child Ratio (Outdoor) |
| Up to age 22 months | 1:3 | 1:3 |
| 22 – 35 months | 1:5 | 1:7 |
| 3 years – school entry | 1:10 | 1:15 |
The only category that has a maximum group size specified in legislation is infants in licensed centres, which cannot exceed six infants aged 22 months and under.
A 2020 survey of child care fees showed P.E.I. to have among the lowest fees in Canada, with median monthly fees of $738 for infants, $608 for toddlers and $586 for preschool children.
In July 2021, the P.E.I. government signed a federal-provincial funding agreement committing to provide the Island's families with $10-a-day child care, on average, by 2026. In January 2022, the province took its first step towards the $10-a-day target in Early Years Centres by reducing daily fees to $25 (from between $27 and $34), subsidized through the bilateral agreement.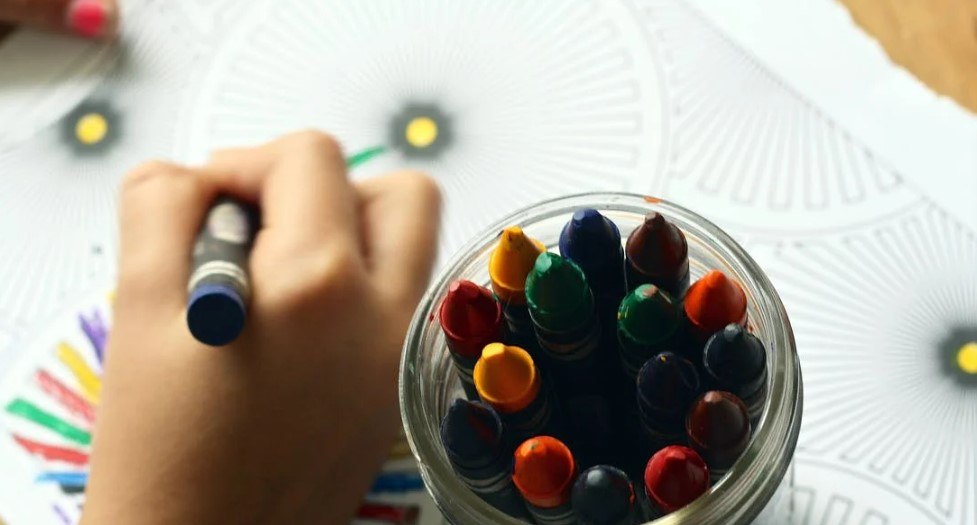 Existing workforce
Data from the 2016 census found there were 768 individuals working as early childhood educators and assistants in the province. Of those, 94 percent were female, five percent were Indigenous, six percent were immigrants and three percent were visible minorities. Just under a quarter are 45 years or over and, overall, the older ECE workforce has a higher proportion of individuals with post-secondary education.
The minimum training requirements to work as an educator or assistant in ELCC centres is successful completion of a first aid certificate. P.E.I. has eight different types of ECE certification — the most of any province or territory. The academic requirements of each are summarized below.
Early childhood educator 1 certificate: a 30-hour course in each of the following subject areas: (1) child growth and development; (b) child guidance; (c) early childhood pedagogy
Early childhood educator 2 certificate: one-year certificate program
Early childhood educator 3 certificate: two-year diploma program
Early childhood supervisor certificate: two-year diploma and at least 3,900 hours of relevant experience
Early childhood director certificate: diploma or degree and at least 9,750 hours of experience
Inclusion support assistant certificate: one-year certificate program or a two-year diploma in early years studies, early childhood care and education or human services
Family home child care provider certificate: 30-hour course
School-age child care provider certificate: 30-hour course
Additional training may be required to work as an ECE educator in First Nations centres based on accountability to several different governing bodies. Once certified, all educators must complete 45 hours of professional development every three years to maintain certification.
For each centre, there must be at least one ECE director or supervisor and if additional staff is required, at least one must be an ECE level two or above certified educator. A 2020 report on professionalism in the sector pointed out that this requirement is significantly less than any other province or territory with certification requirements that set a percentage level for staff certification.
A 2019 survey of P.E.I. centres found 80 percent of staff have some level of ECE training, a majority of which (56 percent) are level three or supervisor certification. The current pay for educators in Early Years Centres ranges from $13.25 an hour (without ECE credential) to $26.06 an hour (not including director wage scales).
Early Years Centres Hourly Wage Grid (Effective October 1, 2021)[1]
Position[2]
Education complete
Experience after certification
1 yr or less

STEP 1

2 yr

STEP 2

3 yr

STEP 3

4 yr

STEP 4

5 yr or more

STEP 5

Director[3]
Post – secondary diploma/degree
$30.35
$31.08
$31.83
$32.38
$33.37
ECE Level 3
Two-year diploma
$24.11
$24.58
$25.05
$25.54
$26.06
ECE Level 2
One-year certification
$19.05
$19.47
$19.91
$20.35
$20.78
ECE Level 1
3 X 30-hour ECE courses
$15.98
$16.36
$16.74
$17.14
$17.55
Cook
$14.50
Uncertified
n/a
minimum wage
Support Staff
n/a
minimum wage
At the time of writing, the minimum wage in P.E.I. is $13.70 an hour. The average ECE salary of $45,884.80, is 59 percent of a teacher's salary. When compared to other professions within the public system that also require a two-year diploma, the recently updated wage scale for level three certified ECEs lags behind education assistants by $2 an hour and youth service workers by $5 an hour with.
Although there are no numbers to quantify the ECE workforce shortage, the 2020 ECE professionalism report presented the findings of a 2019 HR study when summarizing the challenge of finding qualified candidates for vacancies:
"The most common challenge reported by directors was that there were few or no qualified applicants to choose from (87 percent). As well, 77 percent of directors reported that applicants' lack of skills for the job was very relevant to their challenges in hiring new staff; 68 percent of directors reported lack of work experience was relevant; and 73 percent reported that applicants were not satisfied with the wage offered."
After two years of almost continual operation throughout the COVID pandemic, including the provision of services to other essential workers, the strain on the sector is undoubtedly amplified.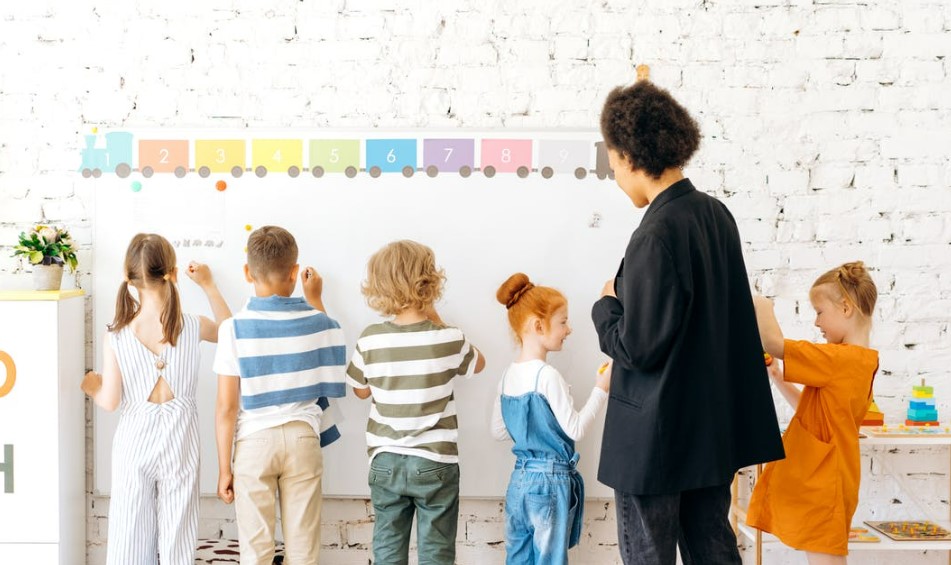 Workforce development
Holland College and Collège de l'Île are the two community colleges on Prince Edward Island that each offer the three entry level courses required to become a level one ECE, the one-year certificate required for level two, and the two-year diploma required for level three. Holland College serves anglophone students.
The province offers early childhood education training grants to cover 100 percent of the tuition cost for eligible courses, up to $2,500 per applicant. These grants are open to permanent, casual, part-time and temporary employees of licensed early childhood centres (including Early Years Centres), preschool centres and family home centres pursuing a post-secondary education The EDCA provides more than 80 hours of professional development training opportunities to members and the larger sector annually.
To support ongoing professional development, the Early Childhood Development Association (ECDA) offers an annual two-day conference in the fall and one day in the spring. The Department of Education funding to Early Years Centres is not interrupted during these provincial professional development closure days.
P.E.I.'s systematic approach to early childhood education is also evident in the emerging approaches to workforce development.
To attract new recruits to the profession, the ECDA developed the Steps to Success program, which was launched under the COVID-19 Workforce Integration Fund.
The first iteration of the program provided training, mentorship, goal setting and workplace experience to 12 unemployed or underemployed individuals, who each became a level one ECE. Now in its second year, the program is open to anyone who is interested in working in the sector.
Enabled in part by backfilling provided by Steps to Success program participants, a new Accelerated Early Childhood Education Program was launched in 2022. The program offers working educators who have a minimum of two years' experience a way to upgrade from level one to level two in 16 weeks, or from level two to level three in 21 weeks. Collège de l'Île is also exploring opportunities to integrate a prior learning assessment system into its offerings, as well as increasing options for self-supported studies and micro-credentialing.
In 2020, the Department of Education and Lifelong Learning, along with the ECDA and ELCC operators and educators, participated in the Atlantic Canada Early Childhood Education Training Lab to explore challenges and opportunities around supporting ECEs to advance their professional practice.
Prince Edward Island's team explored the gap in the career ladder for experienced, motivated educators with higher levels of certification.
Field testing of an embedded mentorship program found that the combination of mentorship training and peer support had a positive impact on ECEs' aspirations to advance their careers through training.
ECEs reported an increased sense of confidence among peers to ask questions and to discuss challenges they're having in the classroom. Centres with full staff participation reported a positive change in conversations happening between staff. These observations indicate value in the continued development of the concept.
In addition to attracting new recruits and supporting established educators in their professional development, the province is also actively encouraging former educators to return to the sector. The Return to Early Childhood Education (ECE) Grant supports the return of qualified educators who work with preschool children (infant to school entry). The one-time $5,000 grant is an incentive for level three educators who have left the sector and are willing to return and commit to a two-year employment contract with a licensed ELCC centre.
P.E.I. has also provided recognition to those that have remained in the system. There was a Retention Grant available in 2022 to recognize those individuals that have been working in the system for twelve months or longer. The Department of Education and Lifelong Learning is currently working with the ECDA of P.E.I. to create and launch a registered retirement program in 2022-2023.
Although P.E.I. has perhaps the most robust training and credentialing system for ECEs in Atlantic Canada, there remains a shortage of qualified ECEs, resulting in a labour shortage in the sector similar to that of other jurisdictions. However, P.E.I. has a remarkably high attendance rate of children aged two to five in child care, which means the demand impact of the $10-a-day Canada Wide agreement will likely not have the same stress on the workforce as in other provinces.
---
From P.E.I. policy, shared with authors via email ↑
Staff must have completed the education level required and become certified by the Early Learning and Child Care Board to start the associated pay band. ↑
Funding for the director position will remain at the start level of the pay band until the director obtains certification from the Early Learning and Child Care Board at the director level. ↑