Article
Newfoundland and Labrador Child Care Workforce Development Snapshot
By Jules Maitland, PhD and Amanda Hachey
---
In July 2021, Newfoundland and Labrador signed on to the Canada-wide Early Learning and Child Care Plan, the federal-provincial funding agreement to reduce parental child care fees to $10 a day by the end of 2026. Reaching this target will not be without its challenges, given the strain that the province's child care sector has been under throughout the COVID-19 pandemic. However, January 2022 saw the province take a first step in reducing fees to $15 per day, and many initiatives are emerging that seek to bolster the sector's resiliency.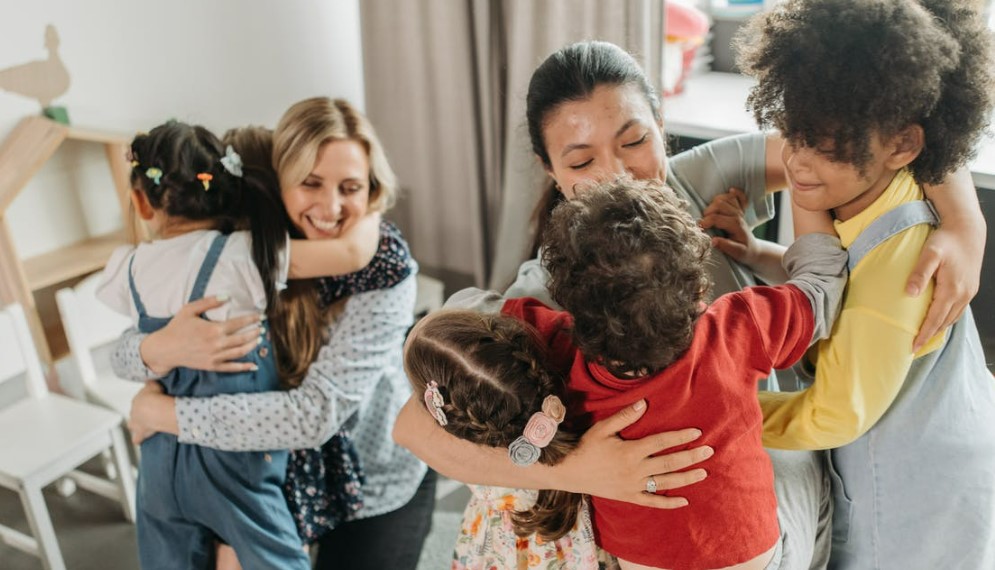 Current makeup
The Department of Education and Early Childhood Development sets the overall policy, legislation and regulations for early learning and child care facilities and the Child Care Act, 2017 sets the parameters for the operation of regulated child care services. The Association of Early Childhood Educators NL (AECENL), formed in 1989, is the professional organization for those with qualifications in early childhood education (ECE) or working in child care or related fields.
A 2019 survey found that,
57.8 percent of children aged five and under participate in some form of non-parental early learning and child care.
Regulated spaces include centre-based programs and family child care providers. There are 187 centre-based programs and 119 family child care providers, although it is unclear how many spaces exist for the estimated 19,556 children under age five. The 2020 Early Childhood Education Report for Newfoundland and Labrador estimated 34 percent of children aged 24 months to less than five years old attend child care/preschool with an additional approximately one percent attending Aboriginal Head Start programs. In contrast to the other Atlantic provinces, Newfoundland and Labrador ECE is primarily delivered through the for-profit sector (70 percent of spaces).
The maximum capacity for regulated centres (staff-to-child ratio and group size) is as follows:
| | | |
| --- | --- | --- |
| Age Group | Staff:Child Ratio | Max. Group Size |
| 0 – < 24 months (infant) | 1:3 | 6 |
| infant and toddler mix | 1:3 | 6[1] |
| 18 months – < 3 years (toddler) | 1:5 | 10 |
| toddler and preschool mix | 1:7 | 141 |
| 33 months – < 7 years (preschool) | 1:8 | 16 |
The ratio and maximum group sizes for regulated family child care varies depending on the composition of the groups with respect to the ages of the children in the group. Ratios for home-care are slightly different.[2]
A 2020 survey of child care fees in Canada showed Newfoundland and Labrador's median monthly fees to be $995 for infants, $726 for toddlers and $660 for pre-schoolers. A child care subsidy is available to families of children attending a regulated child care service, offering sliding scale support for families whose net income is below a threshold determined by the number of children attending.
In January 2021, the province launched a $25-a-day child care initiative. Leveraging the pre-existing Operating Grant Program, regulated facilities can apply to subsidize their operating costs to reduce fees. As of March 20, 2021, 85 percent of child care centres and 75 percent of regulated family homes were participating. And in July 2021, the province signed the federal-provincial funding agreement committing to further reduce costs for families by providing $10-a-day child care, on average, by 2026.
While good news for parents, it is unclear what this means for the long-term financial viability of the Newfoundland and Labrador child care system, which is primarily delivered through private, for-profit centres and homes.

Existing workforce
Census data from 2016 found there were 1,570 individuals working as early childhood educators and assistants in the province. Of those, 96 percent were female, nine percent were Indigenous, four percent were immigrants and four percent were visible minorities. Just over a third (34.8 percent) are 45 years or over. Overall, the older ECE workforce has a higher proportion of individuals with post-secondary education.
There are five levels of ECE certification in Newfoundland and Labrador. Individuals who meet the minimum requirements are considered Trainee level, must complete at least two courses per year from an approved post-secondary ECE program to receive a renewed certification, and must upgrade within five years. The training requirements for each level of ECE certification are:
Trainee level: Successful completion of first aid and CPR certificates, ECE orientation training and proof of enrolment in an approved post-secondary ECE program
Level I: Provincially approved one-year ECE certificate program (or equivalent)
Level II: Provincially approved two-year ECE diploma program
Level III: Level II certification plus post-diploma specialization or provincially recognized ECE certificate plus a university degree
Level IV: University degree in ECE or university degree plus provincially recognized ECE diploma
Additional training may be required to work as an ECE educator in First Nations centres based on accountability to several different governing bodies. Level I – IV ECEs must complete 30 hours of professional development every three years for recertification.
The minimum certification requirements for regulated facilities depends on the age and size of the group.
Age Group
Minimum Certification Required
0 – < 24 months (infant)
Level I – Infant Classification
Infant and toddler
50% of staff must hold Level I – Preschool Classification
18 months – < 3 years (toddler)
50% of staff must hold Level I – Preschool Classification and Level I – Infant Classification
Toddler and preschool
50% of staff must hold Level I – Preschool Classification
33 months – < 7 years (preschool)
AECENL hosts an annual provincial conference to bring those working in the field together for expert guest speakers, workshops and networking opportunities.
Overall certification levels of the sector are increasing. Between 2007 and 2019, the percentage of practitioners with ECE certification (including trainee) rose to 93.7 percent from 78.1 percent, and those with two-year diplomas rose to 54.3 percent from 47.4 percent. However, as of 2019, approximately 50 percent of practitioners need to upgrade to meet the minimum required Level 1 standard, which respondents agreed is an unacceptable number of practitioners.
The minimum wage in the province is $13.20 an hour. The average wage for educators in NL is $17.91 an hour.
In addition, the province provides an Early Learning and Child Care Supplement to eligible early childhood educators (along with administrators and monitors) to attract a greater number of qualified individuals to work in regulated child care settings. The annual supplement ranges from $12,900 to $15,400 depending on the ECE certification level of the individual. Assuming an annual salary based on the average hourly rate of $17.91 an hour and a Level IV supplement, the 2020 Early Childhood Education Report for Newfoundland and Labrador observed that the annual salary of an ECE is 61 percent of a teacher's.
A 2019 examination of recruitment and retention issues in the regulated early learning and child care workforce concluded that "at least 100 practitioners leave the sector each year, yet there are only about 50 or so ECE graduates. If this trend continues, it will be simply impossible for the sector to secure and maintain a qualified workforce and will have to increasingly rely on hiring unqualified candidates to fill vacancies." This statement, made prior to COVID-19, placed an additional burden on an already overstretched sector.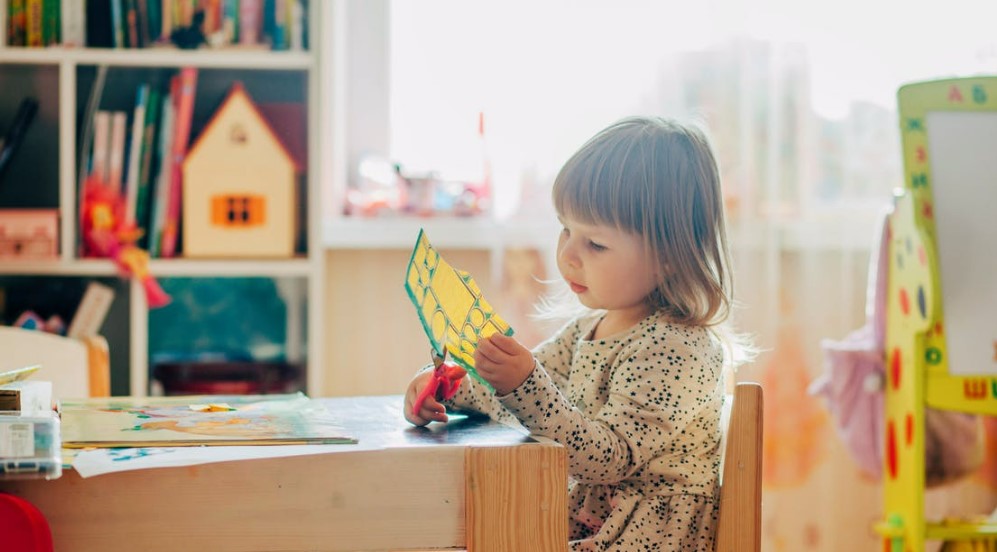 Workforce development
The College of the North Atlantic and Keyin College both offer ECE training: a one-year ECE certificate and a two-year diploma, in person and online. College of the North Atlantic also offers an advanced diploma in ECE administrative leadership.
The 2019 recruitment and retention report found 21.1 percent of practitioners are actively seeking to upgrade their qualifications, but there was great concern about the wait list for distance learning, with anecdotal reports indicating the wait time for some courses may be as long as two to three years.
The provision of enough remote and community-based options presents a challenge for a province with such a geographically disparate and rural population, particularly when courses include a requirement to carry out a five-week field placement, often away from home. The Department of Education's field placement bursary aims to reduce financial barriers by providing $835 a week (up to a total of $2,500) to ECE students who are required to attend the on-campus field placement.
There are various financial supports available for certified ECEs advancing their level of certification. An ECE trainee bursary, delivered through a partnership between the province and the AECENL, provides $250 per successfully completed post-secondary ECE certificate course to Trainee-level child care practitioners who are upgrading to Level I certification.
In addition, the Department of Education's ECE graduate bursary provides up to $7,500 to graduates of an ECE diploma program in the province to help reduce student debt. In return, bursary recipients must commit to working in a regulated child care service in the province for three years after graduation.
In 2020, the Department of Education and Early Childhood Development, along with AECENL and early learning and child care administrators and educators, participated in the Atlantic Canada Early Childhood Education Training Lab to explore the challenges and opportunities around supporting ECEs in advancing their professional practice.
An Early Learning and Child Care Quality Enhancement Program was launched in July 2021 to provide financial support and consultation services to strengthen the sector's capacity to enhance the quality of early learning and child care for all children participating in the regulated child care services sector. The program's child care consultant services include access to tools for self-reflection, planning, program quality, child development, learning processes, and facilitating access to additional services and mentorship as needed. Financial supports include the previously mentioned operating grant program and a new quality enhancement grant that participating services can apply for in collaboration with the program's child care consultant.
In perhaps what is the most explicit recognition of added staffing and recruitment pressures that the move towards $10 a day fees may bring, the province announced last November new measures to support recruitment and address staff shortages in the sector. These measures include a Primary Teacher Pilot Program that will permit child care centres to hire provincially certified primary teachers (active or retired) to fill short-term vacancies and absences and expanded eligibility for the casual caregiver program that supports the training and recruitment of casual caregivers — both delivered in collaboration with the AECENL.
The province has implemented a number of workforce development policies and programs over the last number of years. Success of these programs will be necessary to achieve a $10-a-day system.
---
With restrictions depending on composite ages of children in group ↑
Each home may have a maximum of three infants (two years old or younger), or several mixed-age children depending on the ages and numbers of children. There may be up to two infants and three toddlers (18 months up to three years old) in mixed-age groups. The provider's own child(ren) in infant, toddler and preschool age range (up to five years nine months old) must count toward the number of children. ↑