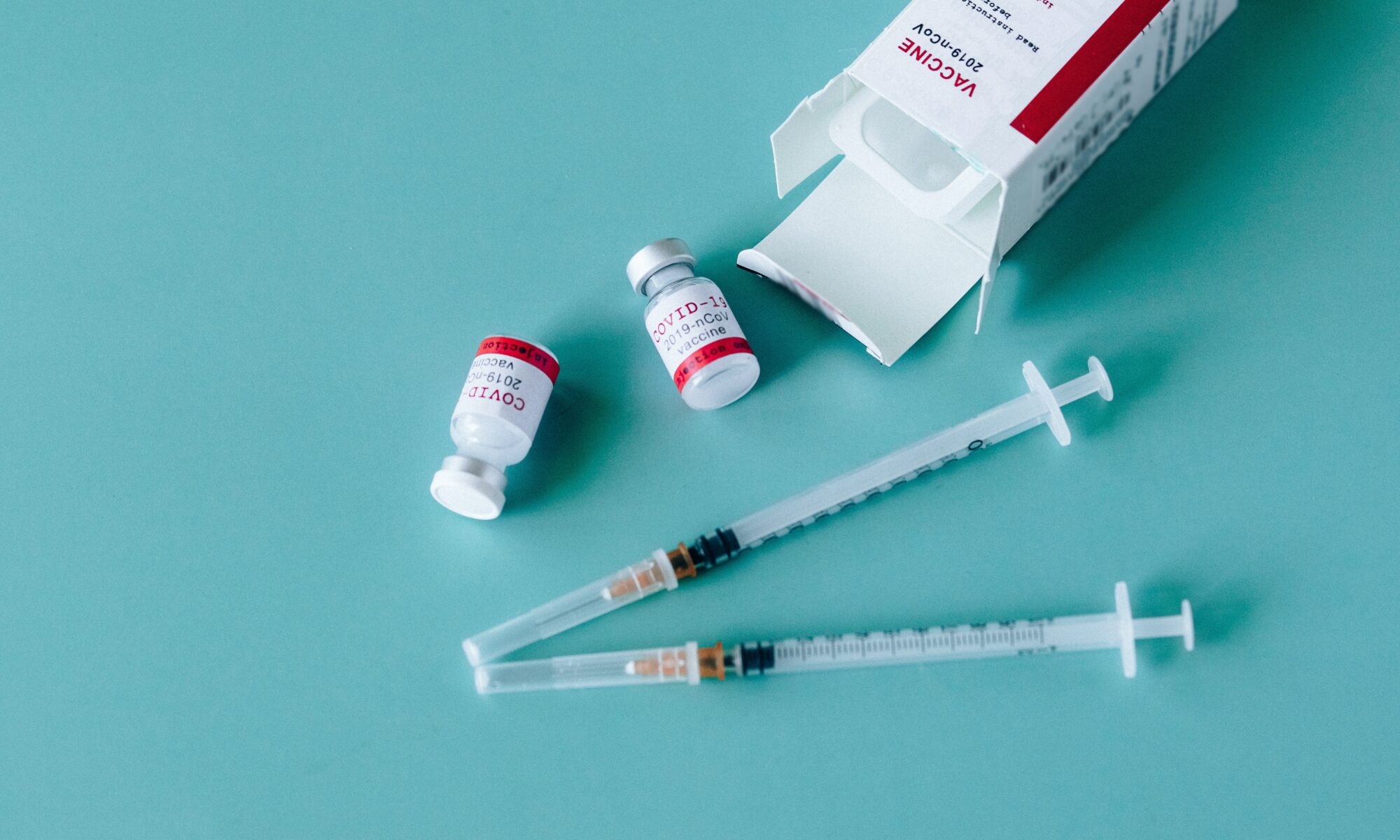 Publication
Different Paths of Pandemic Protection: A comparative case study on vaccine rollouts in Nova Scotia, Quebec and Ontario
Getting Canadians immunized against COVID-19 has been a complicated process in a country that has neither the capabilities to produce its own vaccine nor a centralized healthcare system to administer it.
By Simon Avery
The first vaccines arrived in Ottawa from Pfizer in December 2020, followed by Moderna a few weeks later, and eventually Oxford-AstraZeneca in the spring of 2021. The National Operations Centre, at the Ottawa headquarters of the Public Health Agency of Canada, oversaw the equitable distribution of vaccines across the country. But it has been the responsibility of each Province and Territory to decide how best to administer the doses to their populations.
Those efforts have varied greatly in design and execution. Here we look at the rollouts in Nova Scotia, Quebec and Ontario. While each province's approach differed from the others, their vaccination rates today are all similar, which might suggest that at the end of the day the details of how they got there don't matter. But that would be a superficial conclusion.
Canada, like the rest of the world, has not reached the end of this story. More immunizations are to come, in the form of pediatric doses and booster shots; and in many instances, public trust in officials remains fragile. There's still much public health work to be done in some regions of the country, including Alberta and Saskatchewan, where vaccination rates are below the national rate of 73% of the overall population, and infection rates have soared above the norm. Best practices should be recognized, studied and incorporated into policies across the country, so this pandemic can be brought under control and the future ones scientists are already warning about can be managed effectively.
In mid-October, more than eight months after the vaccine rollout to the general public began, 76% of Nova Scotia's population was vaccinated, compared with 75% in Quebec and 73% in Ontario, according to data from the COVID-19 Tracker Canada project, an independent volunteer-run initiative. (The national rate stood at 73%.) [See table 1]
Quebec and Nova Scotia launched their rollouts on March 1, while Ontario's began March 15.
Nova Scotia stumbled out of the gates as it finalized elements of a centralized management system. Quebec lagged on double doses until June, but the province's rollout strategy emphasized as many first-doses as possible, deliberately delaying second doses so more people could receive some protection. Similarly, Ontario didn't hit its stride until June, partly because of an emphasis on getting the vaccine out to remote, less populated communities early.
Today, there remain differences in immunization levels within the three provinces, as well as in their effectiveness at getting the vaccine doses they received into the arms of Canadians. As of Oct. 25, Quebec had administered 98% of the vaccine it received from Ottawa, Nova Scotia 93%, and Ontario just 87%—well below the national average of 91%, according to COVID-19 Tracker data.
Key players in Nova Scotia's vaccine rollout were generous about the time they gave Public Policy Forum to help us prepare this comparative case study, but government officials in Quebec and Ontario declined to discuss their vaccination efforts.
COMPARISON: Three provinces, three different rollouts
Nova Scotia
In the days leading up to the arrival of COVID-19 vaccines in Canada, leading officials in Nova Scotia wanted to avoid the rollout problems they were witnessing in parts of Europe and the United States, where chaotic policies had millions of people chasing bookings and waiting in long lineups. They believed that the solution lay in using a centralized booking system that would allow people to register for their shots online or by phone. Furthermore, they believed that by using the latest technology, the digital platform would be able to process all documentation, from billing to immunization records, streamlining the stages of the largest vaccination effort in the province's history.
By good fortune or astute vision, the Nova Scotia government had already been exploring a centralized system for delivering influenza vaccines, with a Canadian start-up. CanImmunize's ClinicFlow software would prove fundamental to enabling Nova Scotia to deliver on its goal of a COVID-19 immunization program that was reliable, equitable and accessible.
But the province's ambition created a dilemma from the get-go. Implementing a digital system that would automatically manage the bookings of more than 1.5 million shots at some 400 pharmacies—while also giving health officials real-time information on vaccine uptake by location and age—would take more time than just sending vaccines to health care providers and telling the public to go and get them.
"We were slower out of the gates [than other provinces] in the early days, in terms of coverage rates, and we had a new government, a new premier, and they were not very comfortable being last in the country—understandably," says Tracey Barbrick, Nova Scotia's COVID-19 immunization lead and an associate deputy minister. "But we kept saying the same thing: 'We're building something, and when other [provinces] hit their ceiling, we're going to keep on rolling.' And that's exactly how it happened."
Today, as a likely campaign to vaccinate children under 12 draws near, and provinces roll out booster shots to vulnerable segments of the population, Nova Scotia is confident it can handle the new flow efficiently. Government officials say they did the right thing taking their time to deliver a service that did not fall into chaos and frustration, as occurred in some other provinces.
Ontario
In Ontario, the method for booking a COVID-19 immunization appointment has depended on an individual's age and where they live. Some in the province have been directed to the government's system, while others were required to make arrangements directly with a public health unit, hospital, mobile clinic or pharmacy.
The provincial portal relied on software from Salesforce.com Inc. and included an online management system called COVaxON to track vaccination information.
Mass vaccination clinics used the government website for bookings, as have 13 of the province's 34 public health units. But 16 of the units have relied exclusively on their own booking systems and call centres, opting out of the provincial portal, which went live March 15. The remaining five health units used both the provincial system and their own.
This complicated system grew more confusing for the public with the arrival of the Oxford-AstraZeneca vaccine, which the Ontario government turned to pharmacies to administer. The hundreds of pharmacies across the province who have participated in the rollout—which includes the major chains and independents—have been required to manage their own booking and billing processes.
One of the complaints in Ontario has been that without a single centralized system, people never knew whether they were waiting longer than necessary for an appointment. This caused many people to blanket vaccine sites with appointment requests and then never return to cancel the ones they didn't need, complicating pharmacies' booking efforts by creating countless no-shows and cancellations.
Grassroot volunteers such as Vaccine Hunters stepped up to fill the void, aggregating appointment availability and sharing the information online, but they were never able to fix the core problem of an unco-ordinated rollout.
In June, the issue worsened with a change in policy concerning the Oxford-AstraZeneca vaccine. In an effort to maximize the reach of first-dose protection, Ontario had initially extended the interval between doses to 12 weeks, from the manufacturers' recommended eight weeks. But as public criticism about the extension grew and more vaccine supply began to flow, the government switched course and allowed bookings to be made eight weeks apart. The change caused many people to rebook their appointments, but without a centralized system, they were double-booking rather than rescheduling, adding pressure to the supply process.
Ontario's system was widely criticized as an arduous process that created unnecessary anxiety for people. But it also managed to distribute millions of doses in a short period of time.
"It's good that we did manage those numbers, but at the cost of a lot of people being confused and frustrated en route," Timothy Sly, an epidemiologist and professor emeritus at Ryerson University's School of Occupational and Public Health, told CTV News in late June. "It could have been done much more effectively."
Quebec
In Quebec, all online appointments occur on a platform called Clic Santé, which was created by Trimoz Technologies, a local company focused on managing healthcare appointments. The government was already familiar with Clic Santé after using the small firm's solution to manage annual influenza bookings over the past decade.
In addition, Clic Santé received a dry run of sorts when local health units used it early in the pandemic to let people book blood-test appointments online in an effort to reduce lineups at hospitals and clinics.
As the vaccination rollout began, Quebecers would input personal information and their postal codes on the site and then receive dates for their first and second doses. The platform successfully managed bookings at mass immunization sites, the province's 18 public health units and at the hundreds of pharmacies participating in the COVID-19 vaccination rollout. The public also had the option of using walk-in sites that operated on a first-come, first-served basis.
Clic Santé provided information about what immunization sites had availabilities several days out. Grassroot websites such as VaxStat extracted data off the Clic Santé's site and were able to offer the public almost real-time information on what locations had availability within the next few hours.
In June, as more vaccine supply reached the province, Quebec offered people the possibility of accelerating their appointments for second doses. Rescheduling second appointments left some people frustrated with the Clic Santé system, saying it wasn't able to match their personal information. But Trimoz Technologies managed to fix the problems by making adjustments to its software.
CLOSE UP: THE NOVA SCOTIA EXPERIENCE
Nova scotia operated with a clear plan, even when events were unpredictable
The fastest way to get needles into arms is to keep lining up thousands of people a day and working through the line, says Barbrick, who had served as associate deputy minister of health and wellness before becoming Nova Scotia's immunization lead. But it's a misguided approach, she adds.
"At the end of the day, the entire country was going to get where it got within days of one another. So, there was a bit of an artificial rush about things that really, from a public health purist perspective, were not going to change the outcome for your population."
She admits that she herself fell into this "trap" before being persuaded by other health officials —including Dr. Robert Strang, the province's chief medical officer of health—that there was more to consider.
Until mid-April, Nova Scotia had nearly no active cases of COVID-19 which was not the case elsewhere.
Good data
By taking the extra time to configure CanImmunize's ClinicFlow to meet its needs, Nova Scotia received a steady supply of valuable information about the vaccine rollout. A real-time data dashboard, for example, allowed public health staff to monitor by location and age where uptake was slow.
"We had really good line of sight on where coverage rates were, and we had about 10 outreach teams that we would deploy right to the local community based on where we had lower uptake, and we'd work with community leaders who had influence over residents in the area," Barbrick says.
In April, the government purchased six vans for the 10 teams who launched outreach programs across the province. If they saw low uptake among 25- to 30-year-olds in a neighbourhood, they would talk to community leaders to find out where this age group would hang out, and they would advertise a day ahead and then go into the area with a vaccination van—no appointment necessary.
Nova Scotia's public health officials already offered services through many community groups, but for the COVID-19 vaccine rollout, they increased collaboration. Local organizers received training on the ClinicFlow platform, provincial immunization staff gave the shots and the government provided funding to bring in additional help.
Volunteers "went door to door, to talk to their own community members, to help build comfort with vaccines," Barbrick says.
Public Health officials worked with First Nations health directors and chiefs, the African Nova Scotia communities, the disability sector, homeless shelters, domestic violence shelters and others. In many cases, the vans brought mobile vaccination to disadvantaged people who had difficulty making appointments or getting to other locations, she says.
Storefront partners
Nova Scotia was determined that it was not going to open the way for multiple bookings and cancellations, which it felt would bring chaos, frustration and inefficiency. Relying on pharmacies connected to a central booking platform became key to the plan.
"We were one of the few pharmacy groups [in the country] working at the ground level from day one," says Allison Bodnar, CEO of the Pharmacy Association of Nova Scotia. "Pharmacies are pros at cold chain management. We know how to store, manage and inject."
The government and the pharmacy association were in regular contact beginning in the spring of 2020, well before a vaccine was in sight. By late in the year, with communication channels well established, they were discussing details such as capacity and training. Bodnar even served as a member of the province's key task force for the vaccine rollout, a core team that included the Nova Scotia Health Authority, Doctors Nova Scotia, long-term care leadership, the Emergency Management Office, a consultancy firm, and Canadian Armed Forces personnel serving as logistics specialists.
The province set minimum standards for all pharmacies participating in the rollout. Each outfit needed a generator to safeguard the vaccine during any power outages. They also had to adopt the CanImmunize system. Initially, some pharmacies resisted, preferring to use their own booking systems. But during a pilot program, pharmacists discovered that the administrative tasks consumed a lot of time—most phone calls, for instance, required they spend 10 minutes to answer questions and explain the vaccine. ClinicFlow automated the entire process, from bookings, to documentation and billing. "They changed their minds quickly," says Barbrick.
Handling the unexpected
The government was able to use the administrative side of ClinicFlow to open up more appointments as additional supply was identified or arrived from Ottawa. This streamlined process was extremely useful at a time when the public was constantly checking availability.
"The centralized booking system was really why the Nova Scotia rollout worked so well," says Kumanan Wilson, founder and CEO of CanImmunize and a specialist in general internal medicine at The Ottawa Hospital Research Institute. "It did create some initial challenges, but over all that's what has made their rollout much smoother and more amenable to rapid shifts and changes."
In the early months of the rollout, system overloads, changes to the dosage intervals, and unpredictable supply all conspired against the best laid plans.
"Supply was a train wreck from the beginning," says Barbrick. "We would think something was coming on a plane and then we'd discover an hour before that it wasn't. We would get less than we'd thought. We would get different distribution than we'd thought. That's nobody's fault. It's just dealing with manufacturers of the vaccine that are dealing with tons of countries."
The challenges and complexities of the rollout have frequently been underestimated, from supply delays out of Ottawa to booking demands from the public. Even the notion of what will constitute a fully vaccinated individual has shifted. Increasingly, public health officials are expecting that most people will eventually require a third dose. Surprises like these have repeatedly shown the importance of having flexibility in the system.
The CanImmunize system launched in March with what Barbrick describes as "an epic crash" as the public rushed to book vaccinations. Critics pounced on the government, but she credits the company with working non-stop to fix the problem and get the system back online quickly.
Wilson went on the major Atlantic newscasts to apologize and reassure a nervous public. "People were scared and needed to get their vaccines, and we understood why there was frustration," he says. "It was the most important thing in their lives at that moment, getting the vaccine booking for themselves and their loved ones. Anything that made that challenging was not helpful."
But he also believed that Nova Scotia had the right vision and would eventually have the best vaccination system in the country. He says his company has been able to improve its platform during the rollout partly because of the collaborative approach taken by the province, which shared high-level feedback with him from multiple sources, including focus groups.
For CanImmunize, Nova Scotia and its localized population of just under 1 million have been the perfect test case ahead of the company's plan to take its technology global. "CanImmunize saw us as an opportunity to demonstrate their capability, and as a result they gave us a ton of service. They were an excellent vendor to work with. They were very responsive," Barbrick says.
Leadership and public trust
Nova Scotia has benefitted from having one of the most experienced chief medical officers in the country at the helm. Dr. Robert Strang has led public health in the province since 2007 and has earned the trust of politicians and the public over that time. He has served under three premiers from two parties since the beginning of the pandemic, including current Premier Tim Houston.
The collaborative approach that Strang brings to the role comes naturally to him. In the 1980s he was a members of Canada's national rugby team before becoming team doctor in 1994. Discussing his leadership style during the pandemic, he told the CBC in January, 2021: "Whatever we're working on, everybody has to contribute as a team. Everybody brings their own unique skills. It's the meshing of all those individual efforts that creates the outcome for everybody."
Strang has focused on three critical areas through the pandemic: testing, border control and vaccine rollout, the latter led by Barbrick. She was brought in to the public health group as an outsider and was given a team and a mandate to move quickly—a setup that she admits created some "natural tension" with the traditional public health staff. But the approach removed layers of bureaucracy, giving her responsibility for both cost and delivery.
The vaccine task force, comprising leaders from all the key fields, held daily calls to tackle the latest challenges as they emerged. The problem-solving took on a collaborative approach and the meetings clarified responsibilities and brought a measure of accountability. The goal was to make the vaccine rollout as smooth as possible for the public, says Bodnar of the Pharmacy Association of Nova Scotia.
The massive immunization effort began just weeks after Iain Rankin replaced Stephen McNeil as premier. The new leadership was sensitive about its relationship with Strang and his team from the beginning.
"Our preoccupation was ensuring we were in lock-step with Public Health," says Jane Taber, who served as Rankin's communication director. "Dr. Strang was extremely well respected and we didn't want to do anything that would shake the public's trust in him."
The two men held televised joint briefings three times a week, and even when the government occasionally privately questioned public health's way of doing things, the premier was conscious of keeping in step publicly, she says.
"It was really important for Nova Scotians to hear from the leadership—both political and public health."
Taber credits the government and public health with ensuring that different cultural groups weren't marginalized in the rollout.
"The vaccination process was done with a lot of sensitivity; it was done using local community members." says Taber. "The opposition at the time criticized us for being slow, but we were making sure there was fairness across the board in terms of who was getting vaccinated when. It's something I'm really proud of."
Even though Nova Scotia's handling of the pandemic and vaccine rollout made citizens particularly confident in government in spring 2021 as reported by COVID-19 Monitor, voters showed that they were in no mood to reward the ruling Liberal Party. When Premier Rankin called an election in July 2021, polls showed his party ahead of the Progressive Conservatives by a 2:1 margin. Voting trends across the country also pointed in his favour, with the governments of New Brunswick, British Columbia, Saskatchewan, Newfoundland and Labrador and Yukon all winning re-election during the pandemic. But PC leader Tim Houston pulled off a surprise victory.
Conclusion
The distribution of COVID-19 vaccines in Canada has been a massive project involving all levels of government and most Canadians. Its unique size and circumstance offers policy makers and leaders an opportunity to learn how to improve national immunization campaigns and perhaps other public health initiatives—but only if they are prepared to take the time to impartially review what worked and what didn't.
All provinces have endeavoured to get as many doses injected as possible to protect the greatest number of residents. Quebec and Ontario, Canada's two most populous regions, used a variety of means to maximize their rollouts, but they also faced public criticism, in part for complications with their booking systems.
Nova Scotia's government adopted a different approach from most provinces by putting customer experience at the centre of the design. By using a digital platform to centralize the booking system, they reduced confusion and anxiety for people and received real-time information on vaccine uptake. Despite its slow start, today the province has higher administration and immunization rates—as well as lower infection levels—than the national averages.
Governments should recognize and learn from these results as they prepare to expand their immunization campaigns to include the rollout of pediatric doses and booster shots. It's particularly important that politicians and public health officials examine best practices now so that they have the flexibility to adapt to the challenges that the pandemic will continue to throw at us.
Table 1: Vaccination rates (at least two shots) as of Oct. 21, 2021:

Total doses administered (% of delivered)
% of eligible (12 +)
% of entire population
Ontario
22,312,892 (87%)
83%
73%
Quebec
13,341,895 (98%)
86%
75%
Nova Scotia
1,552,716 (92%)
85%
76%
Nationally
58,000,000 (90.4%)
84%
73%
Source: The COVID-19 Tracker Canada project, an independent volunteer-run initiative dedicated to aggregating, visualizing and sharing Canadian COVID-19 data. It was founded by Noah Little, an undergraduate student at the University of Saskatchewan, who continues to maintain the database with help from volunteers. (Figures are calculated with population data from Statistics Canada.)
WITH THANKS TO OUR PARTNERS