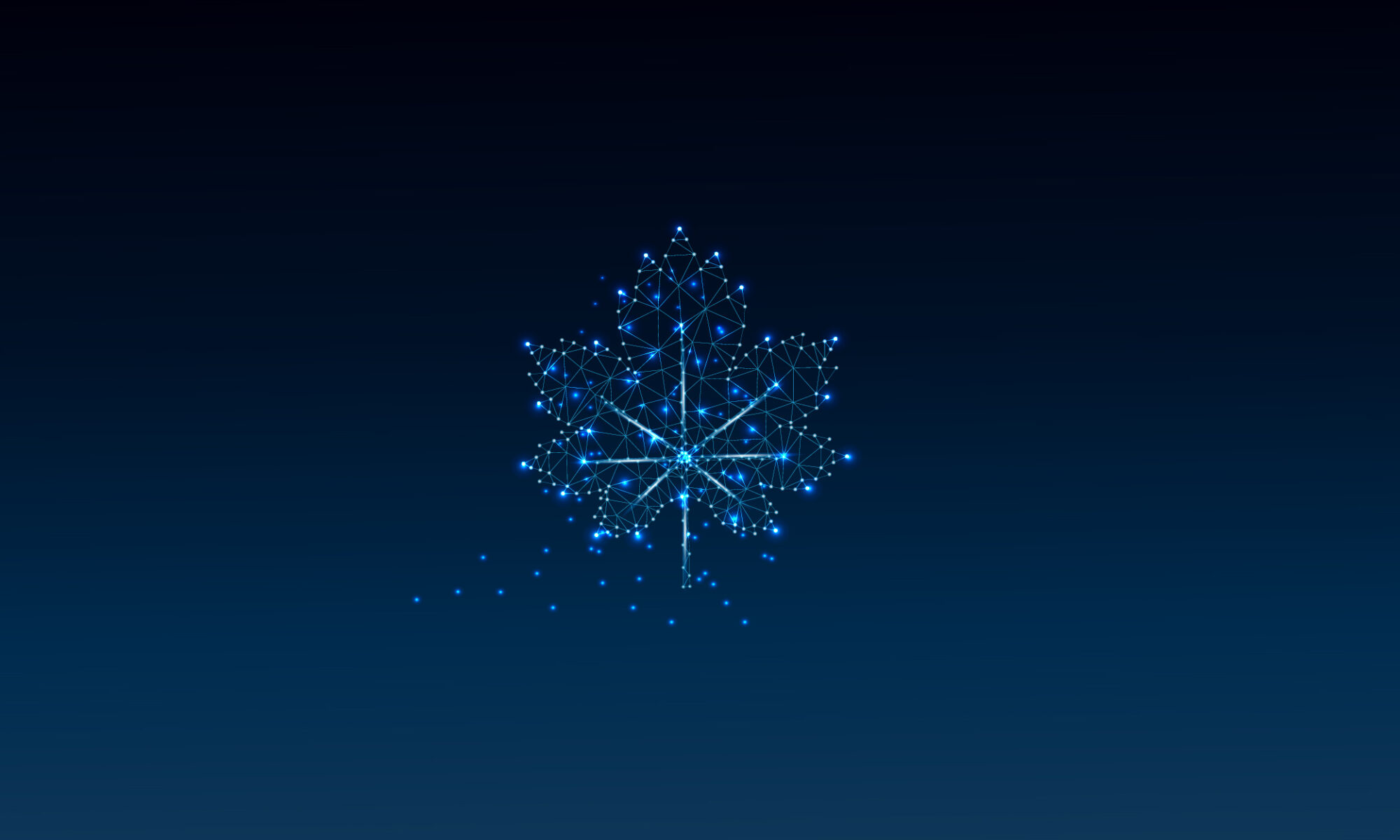 Publication
Future Proof: Connecting Post-Pandemic Canada
What public policy measures are needed to ensure that Canada's digital connectivity infrastructure fully supports an inclusive, competitive post-pandemic economy?
Executive Summary
Two years after the federal government's release of a national connectivity strategy, Canada's need for high-quality digital infrastructure is more critical than ever. The COVID-19 pandemic demonstrated what happens when everyone is not given equal opportunity to participate in the digital economy, access education and essential public services, and be connected socially. Connectivity is essential for a competitive economy that is increasingly reliant on data collection and flows, for access to services that are moving inexorably to digital platforms, and for nation-building. Digital connectivity plays a fundamental role in enabling communities to thrive economically and socially throughout Canada's vast geography. We must view digital connectedness as a right of citizenship—much the way we have historically viewed roads, postal service, electric power and basic telephone service.
In this paper we ask: What public policy measures are needed to ensure that Canada's digital connectivity infrastructure fully supports an inclusive, competitive post-pandemic economy? The answer is framed by what we believe are the two most significant issues:
Should Canada set a new goal for broadband Internet access to replace the current 50/10 minimum and, if so, what should the new goal be?
What public policy measures, if any, are needed to ensure that Canadian businesses and consumers obtain the full benefits of fifth generation (5G) wireless technology?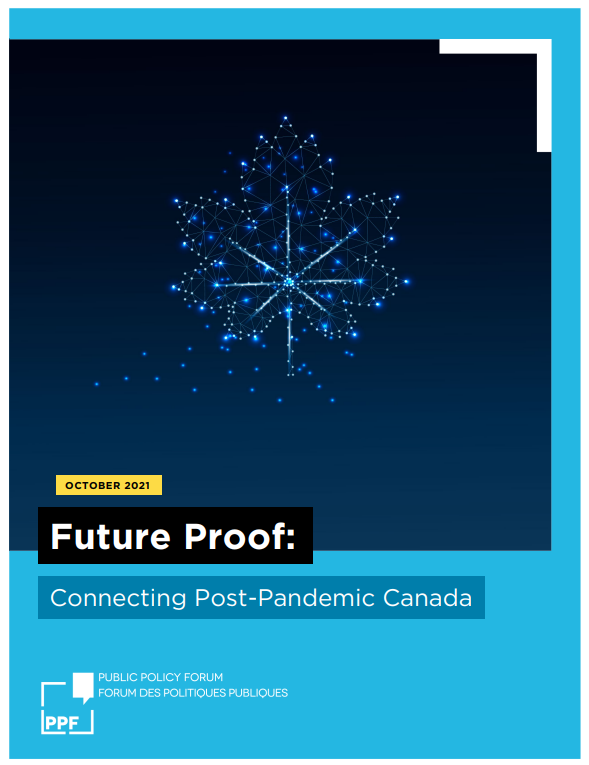 The Process
In January 2021, the Public Policy Forum (PPF) launched a results-oriented process to map a future for Canada's digital infrastructure. As far back as the October 2016 report, titled Building the Future: Strategic Infrastructure for Long-Term Growth in Canada, PPF has wanted to broaden the interpretation of infrastructure to include digital infrastructure, which increasingly influences our future opportunity and prosperity. PPF's concerns have only been amplified through our pandemic project, Rebuild Canada.
PPF convened an expert panel to work with a broad array of relevant parties, including an advisory council, to produce a report focused on the opportunity of digital infrastructure. The expert panel's objective is to answer the question: What public policy measures are needed to ensure that Canada's digital connectivity infrastructure fully supports an inclusive, competitive post-pandemic economy?
PANELISTS
[envira-gallery id="105493″]
Peter Nicholson has served in numerous posts in government, business, science and higher education. His varied public service career included positions as head of policy in the Office of the Prime Minister, and Special Advisor to the Secretary-General of the Organization for Economic Cooperation and Development (OECD) in Paris. He retired in 2010 as the founding president of the Council of Canadian Academies, an organization created to support expert panels that assess the science relevant to issues of public importance. Peter Nicholson is a member of both the Order of Canada and the Order of Nova Scotia.
---
Sean Speer is the PPF Scotiabank Fellow in Strategic Competitiveness. He is also a senior fellow at the University of Toronto's Munk School of Global Affairs and Public Policy. He previously served as a senior economic adviser to former Prime Minister Stephen Harper.
---
Nathalie de Marcellis-Warin is President and CEO of the Interuniversity Research Center for Organization Analysis (CIRANO). She is a full professor in the Department of Mathematics and Industrial Engineering at Polytechnique Montréal and a Visiting Scientist at the Harvard T. Chan School of Public Health. She has published numerous scientific articles, several books, and more than 40 reports for the government and other organizations. In addition, she is a member of the Commission de l'éthique en science et en technologie (CEST) du Québec and a member of the Board of Directors of the Fonds de recherche du Québec- Nature et Technologies (FQRNT).
---
Denise Williams is Chief Executive Officer of the First Nations Technology Council. At the intersection of Indigenous sovereignty, technological advancement and a rapidly expanding technology and innovation economy, Denise has the privilege of working with Indigenous peoples, governments, academics, technology futurists and social change makers to map an ecosystem that will result in fair and equitable access to the tools and education required to lead digital transformation in the 21st century. Denise leads a theory of change that aims to ensure Indigenous peoples are leading in Canada's technology and innovation sector, and in building new connected economies.
PPF wishes to thank the expert panelists for their dedicated and thoughtful work on this report. PPF would also like to thank Dr. Catherine Middleton and Michelle D'Auray for their contributions. This report would not have been possible without the support of Clare Walker, writer of the report. Special thanks to the advisory council members, project sponsors and many experts who shared their time and knowledge with the panel and helped make this project happen.
With thanks to our partners: