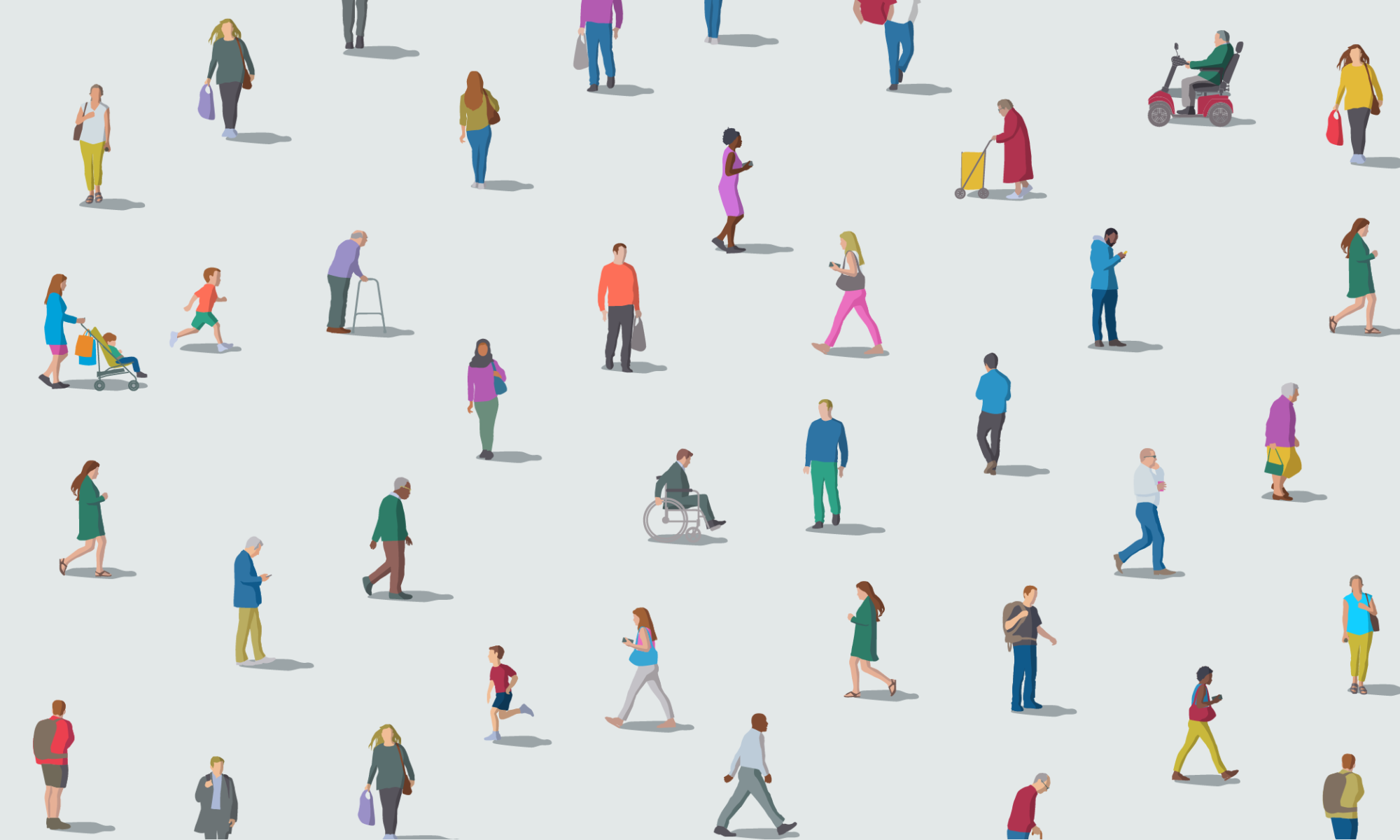 Project
Access Ability
Supporting Employers in Hiring & Advancing Employees with Disabilities
Exclusionary atmospheres and biases in hiring and advancement have long prevented people with disabilities from employing their full range of talents at work. The pandemic has changed work in ways that have created both new benefits and new barriers for people with disabilities. It has also challenged employers' abilities and priorities to grow and support their workforce.
In pursuit of a post-pandemic economy that is equitable for all and positioned for growth, PPF launched the Access Ability project (Fall 2020) to engage with its network of major Canadian employers and federal and provincial policymakers to tackle the issue of exclusionary design and bias in recruitment, hiring and advancement affecting workers with disabilities. The Access Ability Roundtable series (February 2021) gathered candid, qualitative input from diverse representatives from medium and large employers across Canada about their efforts to improve inclusion of employees with disabilities.
The Access Ability strategy report synthesizes this research and engagement to identify how organizational structures, leadership skills and policy supports could help employers hire and advance people with disabilities, create more equitable workplaces and improve employee wellbeing.
Building on this work, the PPF Academy developed the Access Ability Executive Program, which combines the main research findings of the Access Ability project with an experiential peer learning and change management approach to advance disability inclusion. By creating policy learning and training resources for employers and policymakers, we aim to transform organizational practices alongside our network of Canadian employers.  
Project History 
November 2020
Access Ability Project Launch & Panel with Anna-Karina Tabuñar of Talent Untapped Group, Jamie Burton of the Canadian Council for Rehabilitation and Work (CCRW) and Dr. Julie Cafley of Canada's New Digital Research Infrastructure Organization (NDRIO)
---
February 2021
Roundtable Series investigating employers' experiences in four priority areas for change: 
Envisioning and Measuring Success

, with Access Ability kick-off research presentations

 

Disclosure and Accommodations Across the Employment Cycle

, with Ricardo Wagner of Microsoft

 

Retention, Training, Advancement and Full Inclusion After Hire, 

with disability inclusion leads Ali Najafi of RBC, Jennifer Popkey of TD Bank and Bryan Morrison of CIBC

 

Intersectionality, Strategy and Implementation, 

with Jeannette Campbell of the Ontario Disability Employment Network (ODEN)

 
---
March 2021
Pilot Workshops & Learning Journey developing peer-to-peer learning networks and transformational learning opportunities with Canadian employers and disability advocates. 
Future of Accessible Work Revisited Panel with Yazmine Laroche – Deputy Minister of Public Service Accessibility and the Honourable Carla Qualtrough – Minister of Employment, Workforce Development and Disability Inclusion for the Government of Canada, and Amyn Thawer, Vice-President, Head of Global Compliance and Integrity at LinkedIn 
---
June 2021
Access Ability: Ensuring Disability Inclusion Alongside EDI Efforts 
Experts in disability inclusion offered an in-depth briefing and discussion of Access Ability research findings around disclosure and disability in EDI. 
Project Principles
The Access Ability project is guided by the following principles:  
Nothing without us: Persons with disabilities will be actively involved in all stages of the project.

 

Intersectionality: The project will be considerate to represent overlapping disadvantages, sources of oppression and systemic barriers affecting people with disabilities in its project design, research and relationships, including working intersectionally with people of multiple experiences and identities.

 

Authenticity: PPF will model and foster openness, humility and truth and support project stakeholders in doing the same.

 

Sustainability: The project will focus on helping employers and policymakers take actionable steps that have long-term impact.

 
Access Ability Advisory Council
The Access Ability project is pleased to engage an expert advisory panel which represents people with lived experience, academics, employers, and advocates to guide the project development and shape the workshop curriculum. PPF is appreciative of their active participation, advice for this project and is pleased to introduce them and acknowledge their excellent work:
Anna-Karina 

Tabuñar –

President and Founder at the Talent Untapped Group

 

Karl Schwonik

–

Creative Entrepreneur and PhD student at the Haskayne School of Business

Wendy Cukier –

Professor, Founder and Director of the Diversity Institute at Ryerson

Julie Cafley – Vice-President, Communications and External Relations, New Digital Research Infrastructure Organization (NDRIO)
Aimee Louw –

Writer, and 2020 

TD Fellow on Disability and Inclusion

Gift Tshuma – Universal Design Advisor

Shelley Page – Journalist and Executive Editor at The Sick Days

Haley Flaro –

Executive Director at Ability New Brunswick

Alfred MacLeod –

Assistant Deputy Minister at the Office of Public Service Accessibility, Treasury Board of Canada Secretariat

Ricardo Wagner –

Microsoft Accessibility Lead

 

Krystal Abotossaway – Senior Manager Diversity and Inclusion, Indigenous Peoples Area of Focus at TD Bank
Victoria Kuketz – Manager of Stakeholder and Member Relations at Digital Research Alliance of Canada