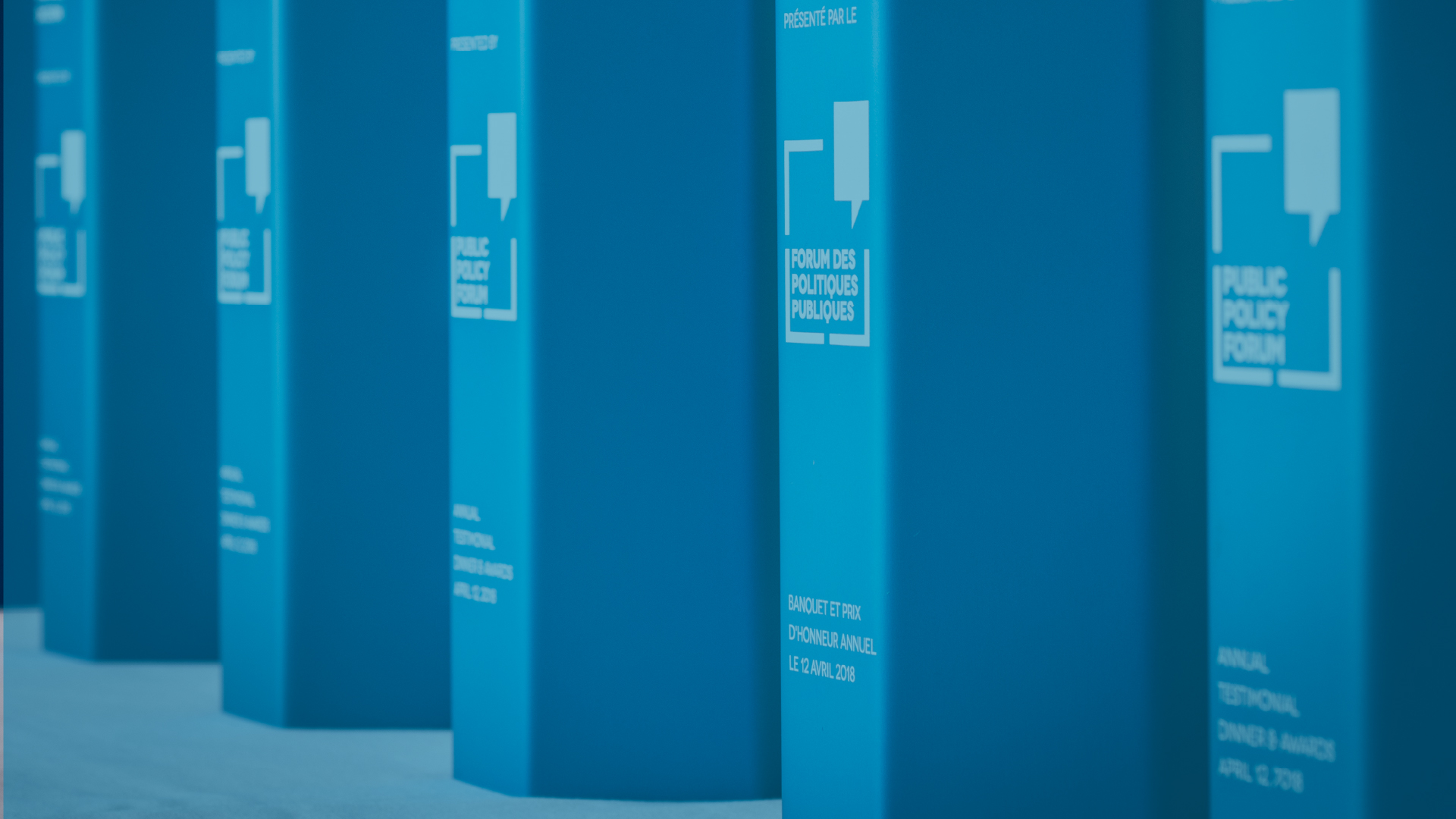 Événement
Le Dîner de l'Atlantique du FPP et la remise du prix Frank McKenna 2023
Honourees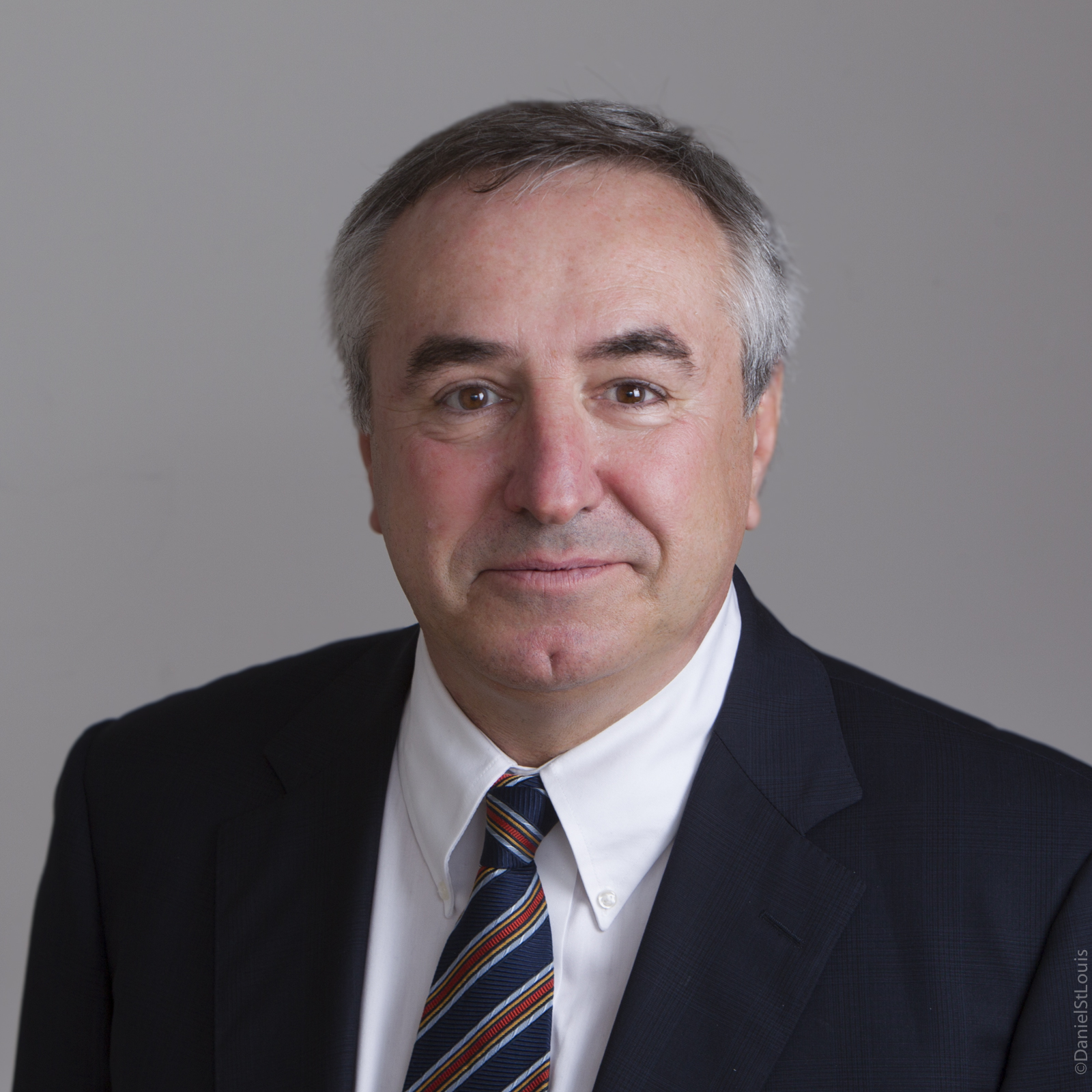 Francis P. McGuire
Francis P. McGuire assumed the position of President (Deputy Minister) of the Atlantic Canada Opportunities Agency in 2017 until he retired in 2022. Before his tenure as President, Mr. McGuire served both in government and in the private sector.
After stepping aside as President and CEO of Major Drilling Group International Inc., where he served from 2000 to 2015, Francis McGuire provided advice to companies and individuals on strategy, leadership and organizational design. Mr. McGuire also served on the Board of Directors of Major Drilling. Second largest mineral drilling company in the world, Major Drilling operates in over 20 countries and is listed on the TSX. In 2008, Atlantic Business Magazine named Mr. McGuire Atlantic Canada's CEO of the Year. In 2012, Mr. McGuire was inducted into the New Brunswick Business Hall of Fame. Ernst & Young named him Atlantic Entrepreneur of the Year in 2013.
Mr. McGuire served on the Board of Directors of Industrial Alliance from 2001 to 2017. Headquartered in Québec, Que, Industrial Alliance is Canada's 4th largest insurance company. Mr. McGuire also served as Chairman of the Board of NB Power from 2007 to 2010. He was also Chair of the Wallace McCain Institute for Business Leadership at the University of New Brunswick, and is an emeritus member of the New Brunswick Business Council.
From 1985 to 1997, Mr. McGuire worked in Premier Frank McKenna's administration, including as Deputy Minister of Economic Development and Tourism, and as the Leader of the Province's Information Highway Secretariat. As Deputy Minister, he was responsible for attracting industry to the province, for assisting local companies in their growth, for establishing the IT industry in the province, and for growing its tourism industry. Mr. McGuire served as Vice President of Marketing and Business Development of MITI Information Technology Inc. from 1998 to 2000. In 1999, MITI was recognized as Atlantic Canada's fastest growing company.
He holds a Master's degree from the School of Advanced International Studies at Johns Hopkins University in Washington, D.C., (1974 – 1976), a Diploma in European Politics from the Institut d'études politiques de Paris, France, (1973 – 1974), and a Bachelor of Arts from Dalhousie University (1970 – 1973). Mr. McGuire also completed the Management Training program at the University of Western Ontario's School of Business Administration (1984) and the Marketing Management program at Queen's University (1991). He was awarded an honorary doctorate by the University of New Brunswick in 2017.
Mr. McGuire was born in Halifax, Nova Scotia. He has two sons, Brendan and Dylan, and lives with his long-term partner, Elizabeth Webster.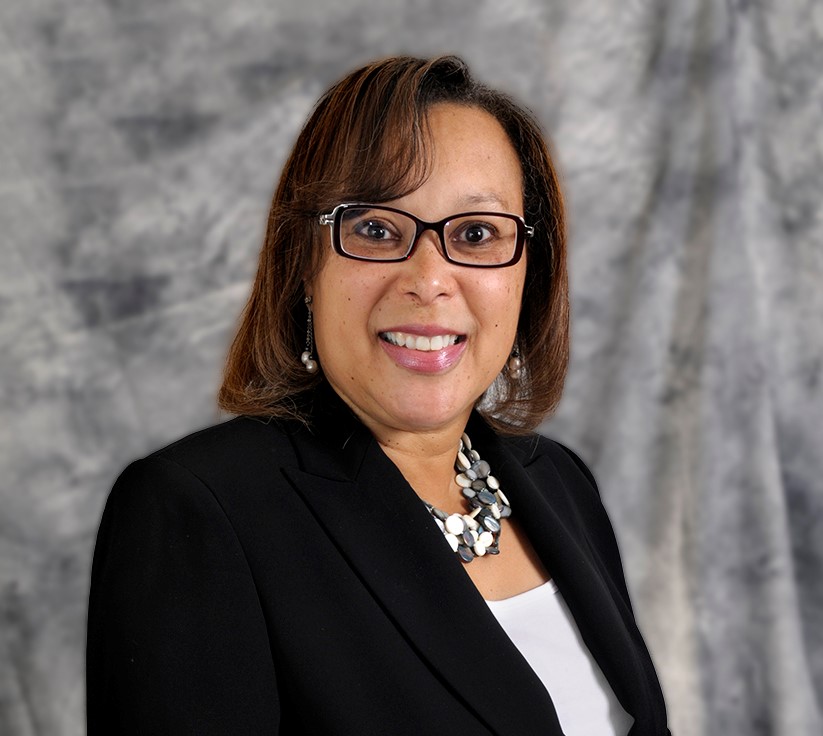 Cynthia Dorrington is the President of Vale & Associates Human Resource Management and Consulting Inc. Established in 2004, Vale & Associates is a boutique international consulting firm specializing in providing strategy and advisory services as well as customized training and development for organizations. As President, Cynthia undertakes consulting work with small to medium-sized organizations across various industry sectors from start-ups, to businesses undergoing growth, to mergers/acquisitions with an emphasis on strategic positioning of its human resources and managing change. Expertise in areas such as organizational strategy and design; people strategy and human resources; business growth strategies; equity, diversity and inclusion; supplier diversity; change management; and board governance have allowed Vale & Associates the opportunity to provide consulting services to several clients locally, nationally and internationally.
Cynthia is currently a member of the Board of Governors of St. Francis Xavier University, Commissioner with the Nova Scotia Human Rights Commission, Chair of both the Black Business Enterprise and the Black Business Consulting. She sits on two national boards, the Canadian Urban Institute, and VON Canada and is a Life-Time Member of the Board of Governors for the Halifax Chamber of Commerce.
Anastasia Qupee is a former Grand Chief of the Innu Nation (2014-2017) and is the first female from the community of Sheshatshiu to be elected to the position. She had previously served as an elected member of the Innu Nation Board of Directors. In addition to having served two terms as Chief of the Sheshatshiu Innu First Nation (2004-2010), she was employed with her Band Council as Health Director and as the Director of Human Resources.
Ms. Qupee currently serves as the Director of Social Health for Sheshatshiu Innu First Nation and is chairperson of the Charles J. Andrew Youth Treatment Centre. She is a former director of the Labrador-Grenfell Regional Health Services Board. Anastasia Qupee was named a Champion for Human Rights for lifelong advocacy by the Newfoundland and Labrador Human Rights Commission in 2018.
During her tenure as Chief of the Sheshatshiu Innu First Nation, Ms. Qupee was an integral member of the negotiating team responsible for the historic Tshash Petapen Agreement which recognizes the Innu Land Claims Agreement in Principle, the Lower Churchill Impacts and Benefits Agreement (IBA) and Innu redress for the Upper Churchill hydroelectric development. As primary representative for the Sheshatshiu Innu First Nation at the Labrador Innu Comprehensive Healing Strategy's Main Table, she was also involved in the devolution of education from the Province of Newfoundland and Labrador to Innu.
In addition to a wealth of experience in community management, Ms. Qupee holds a Leadership Certificate in Community Management from the University of Prince Edward Island and is a graduate of Eastern College's Human Resource program. Her primary interest is in creating the social environment and infrastructure necessary for self-government within the Innu cultural context and she is passionate about ensuring that all levels of government and government agencies recognize Innu culture and language as a pillar of health and wellness for all Innu and most especially children and youth.
Anastasia Qupee resides in her home community of Sheshatshiu, Labrador with her husband and children and takes every available opportunity to spend time with her grandchildren and extended family in Nutshimit, the country.
Parternaires
Si vous avez des questions, veuillez envoyer un courriel à Mark Perry à l'adresse mperry@ppforum.ca.