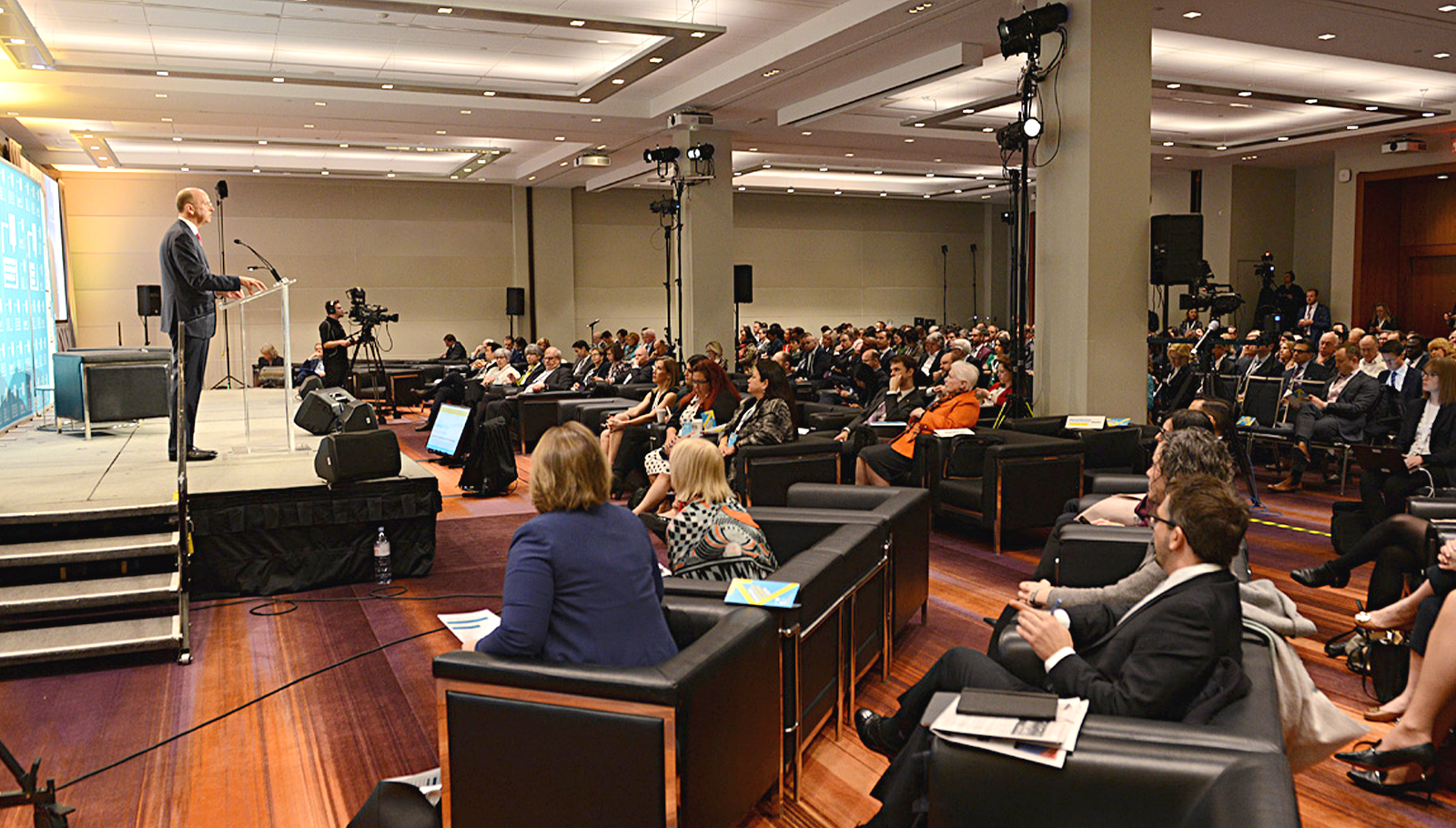 Event
Canada Growth Summit 2023: Standing Strong in a Changing World Order
Host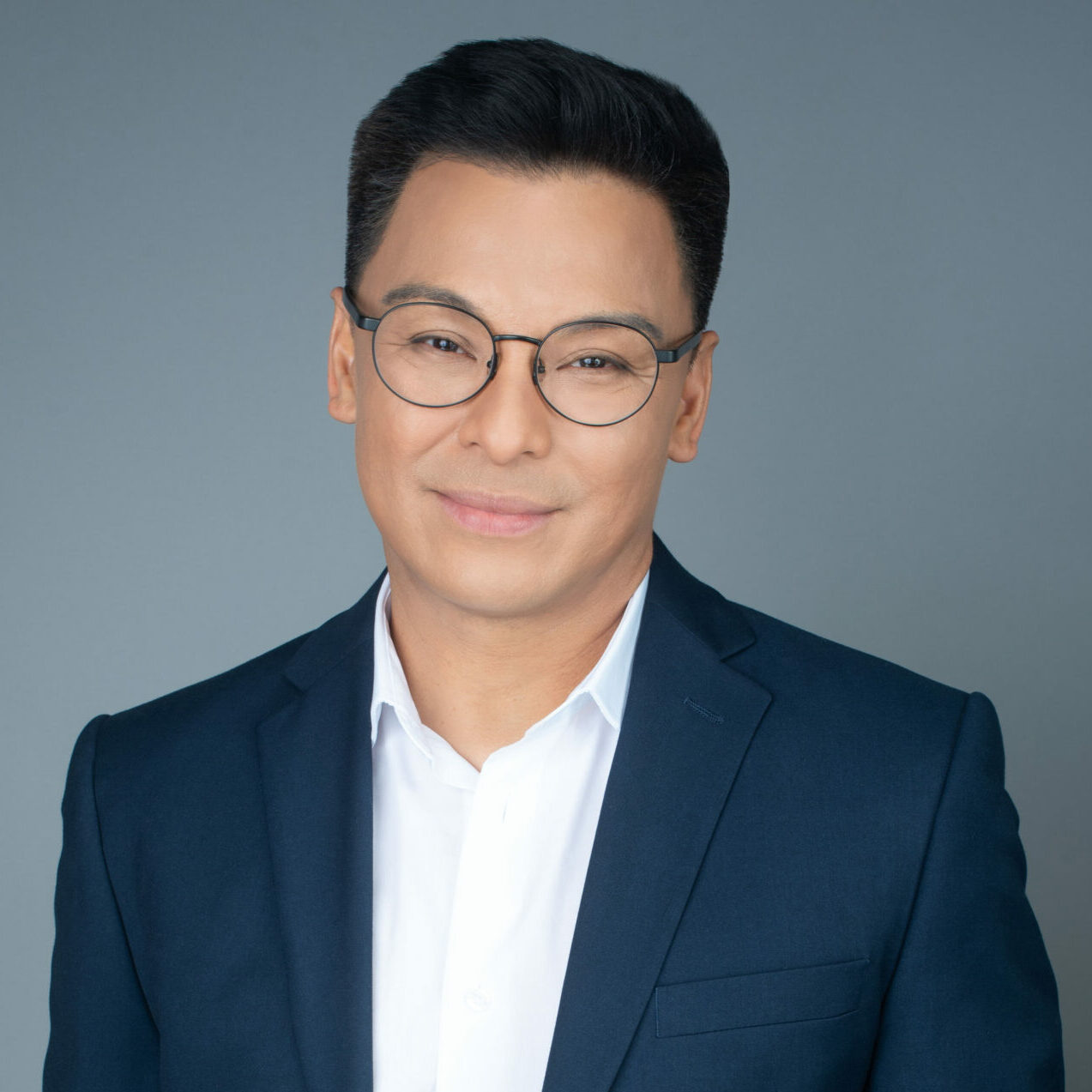 Michael Serapio is a renowned television anchor and reporter, whose broadcasting career has spanned more than two decades. In addition to joining CPAC in 2022 as the face of the channel's English live programming and nightly political round-up, PrimeTime Politics, Michael is the first Filipino-Canadian male to anchor a national newscast in Canada. He also played a key role early in his career in programming made for and by the 2SLGBTQ+ community.
Speakers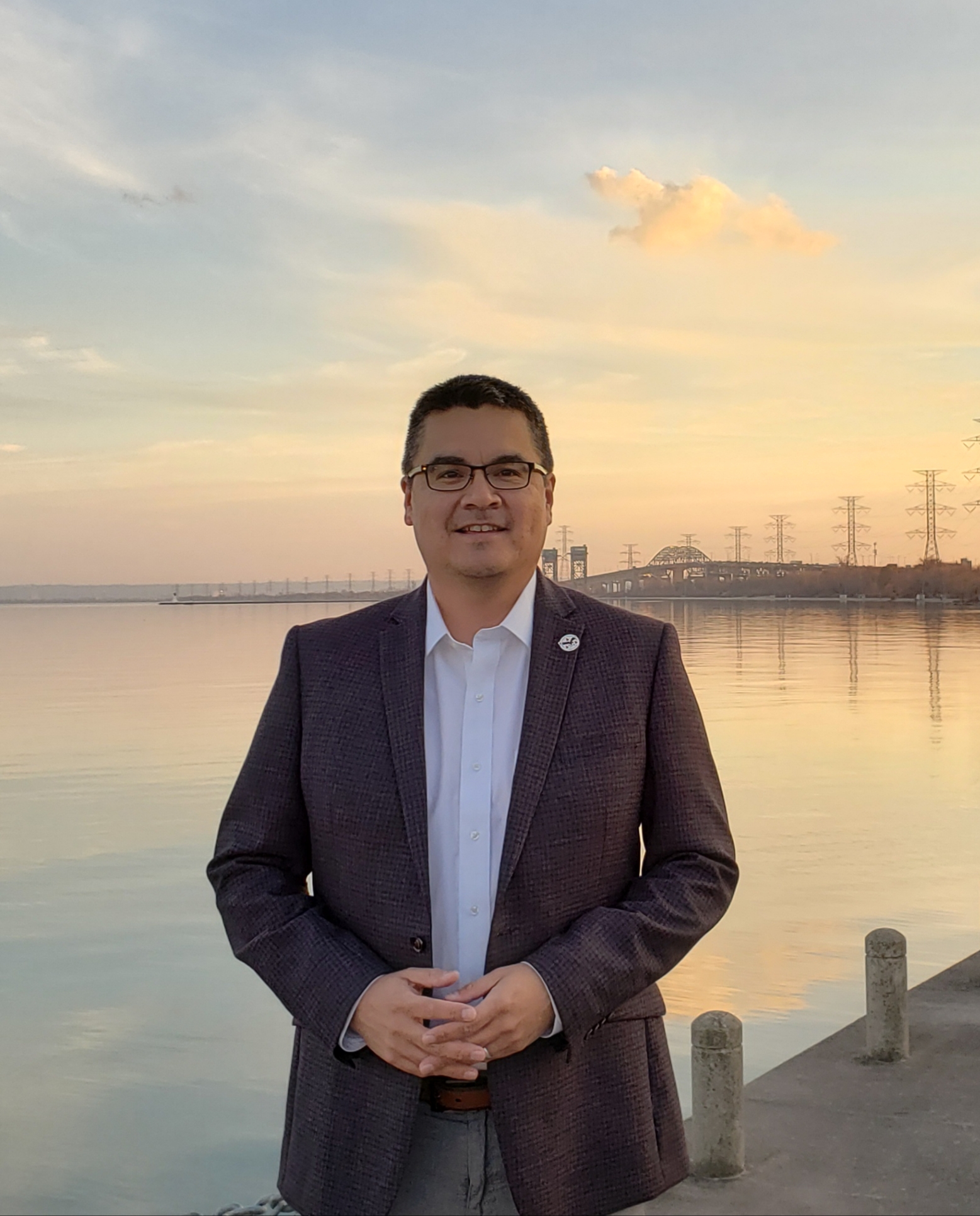 Leonard Rickard is the Chief Executive Officer of Mississaugas of the Credit Business Limited Partnership, where he leads business development efforts for the benefit of Mississaugas of the Credit First Nation. Much of his career has focused on Indigenous community economic development. He spent a number of recent years working in the mining sector, and he also has previous experience in the aviation services industry.
He is a proud alumnus of Western University and has also completed the ICD Directors Education Program at the Rotman School of Management. A proud citizen of Moose Cree First Nation, Leonard has served as an elected Councillor and has volunteer experience in the health care sector.
Michael McNair is the Global Managing Director of the advisory team at the Tony Blair Institute for Global Change – supporting reforming leaders in over 30 countries on strategy, policy and delivery.
Michael served twelve years at the highest level of government and politics in Canada. This includes 2012-20 as Head of Policy / Senior Advisor to Justin Trudeau – the 23rd Prime Minister of Canada, senior policy advisor to two Leaders of the Opposition, and senior staff on multiple national election campaigns.
He has also worked several years as a strategy consultant; at McKinsey & Company, Deloitte and independently. His career started in finance at CIBC World Markets and TD Waterhouse.
His graduate studies were in Advanced Economic and Policy Analysis at Columbia University and Global Economic History at the London School of Economics, following undergraduate studies in History at Queen's University in Canada.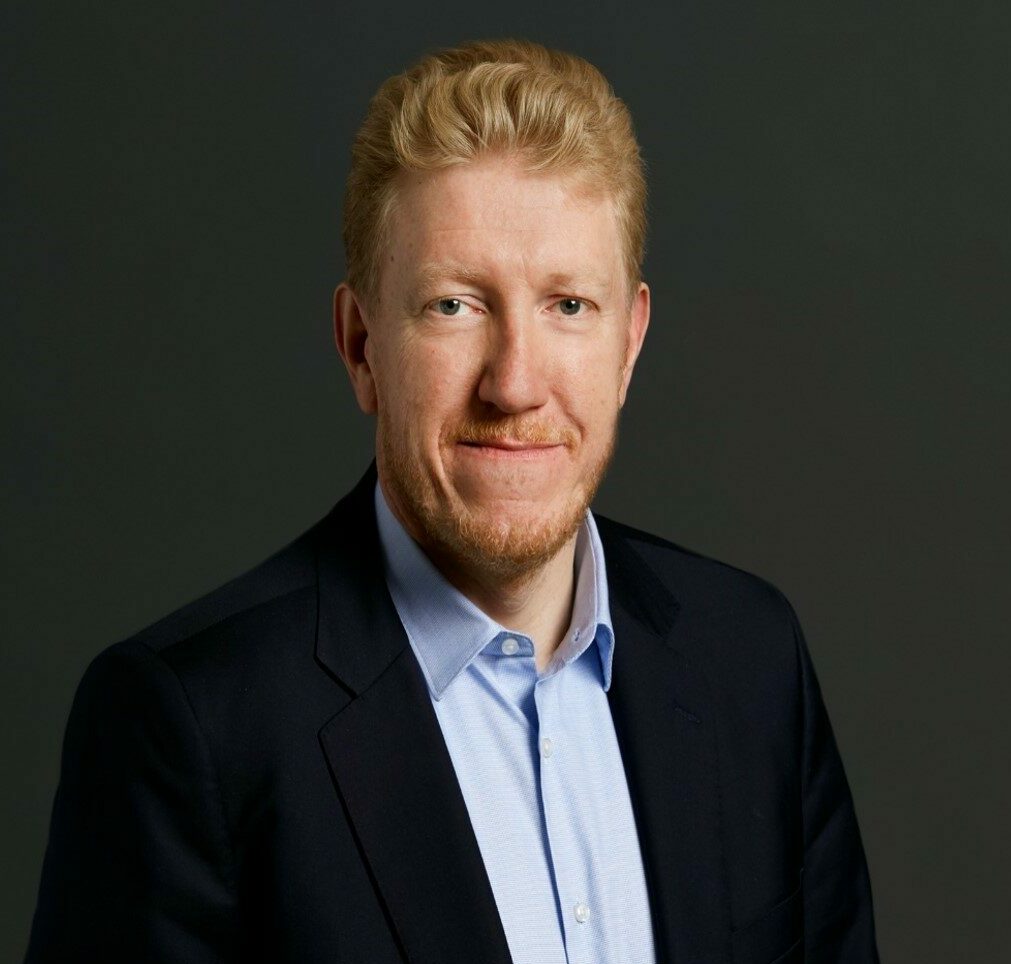 Robert ("RJ") Johnston is Executive Director at the Center on Global Energy Policy at Columbia University. RJ was most recently the founder and Managing Director of the Eurasia Group's Energy, Climate, and Resources practice, and served as the firm's CEO from 2013 to 2018. At the Eurasia Group, RJ worked closely with corporate and institutional investor clients in the oil and gas, mining, electric power, and clean tech sectors.
Prior to joining Eurasia Group, RJ served as managing director of equity research at Medley Global Advisors, where he was responsible for providing political and strategic insights to clients in the institutional investment community and served as the lead analyst for global energy equities. RJ, in addition, was a research director at UBS Warburg Energy, working directly in support of energy trading. And he previously directed internal research teams supporting oil, LNG, metals, and FX trading at Enron Global Markets. Earlier, at ArmorGroup, RJ directed political risk research for corporate clients in a variety of markets including China, Russia, Colombia, and Indonesia.
Recent notable achievements include published contributions to the World Energy Council, Harvard University Belfer Center, the National Petroleum Council, the International Gas Union, and the Canadian Energy Research Institute. He participates regularly in industry policy development initiatives including the Canadian Association of Petroleum Producers Oil Sands Dialogue, the Brookings Institution Task Forces on US Crude Oil and LNG Exports, the Atlantic Council Global Energy Forum Abu Dhabi, and PwC Energy Visions, among others. RJ is a member of the Trilateral Commission and was a Senior Fellow at the Atlantic Council Global Energy Center from 2017 to 2021.
RJ holds a doctorate in international relations from American University, a master's degree in political science from McMaster University, and a bachelor's degree in political studies from Bishop's University.
Janice Gross Stein is the Belzberg Professor of Conflict Management in the Department of Political Science and the Founding Director of the Munk School of Global Affairs & Public Policy at the University of Toronto. She is a Fellow of the Royal Society of Canada and a member of the Order of Canada and the Order of Ontario. She was the Massey Lecturer in 2001 and a Trudeau Fellow. She was awarded the Molson Prize by the Canada Council for an outstanding contribution by a social scientist to public debate and has received Honorary Doctorates of Laws from universities in Canada and abroad. She is also an Honorary Foreign Member of the American Academy of Arts and Sciences and a Senior Fellow of the Kissinger Center at SAIS at Johns Hopkins University. Her current research focuses on technology and public policy in the context of great power competition. Last year, she co-chaired the National Advisory Committee on Canada's Indo-Pacific Strategy for the Minister of Global Affairs.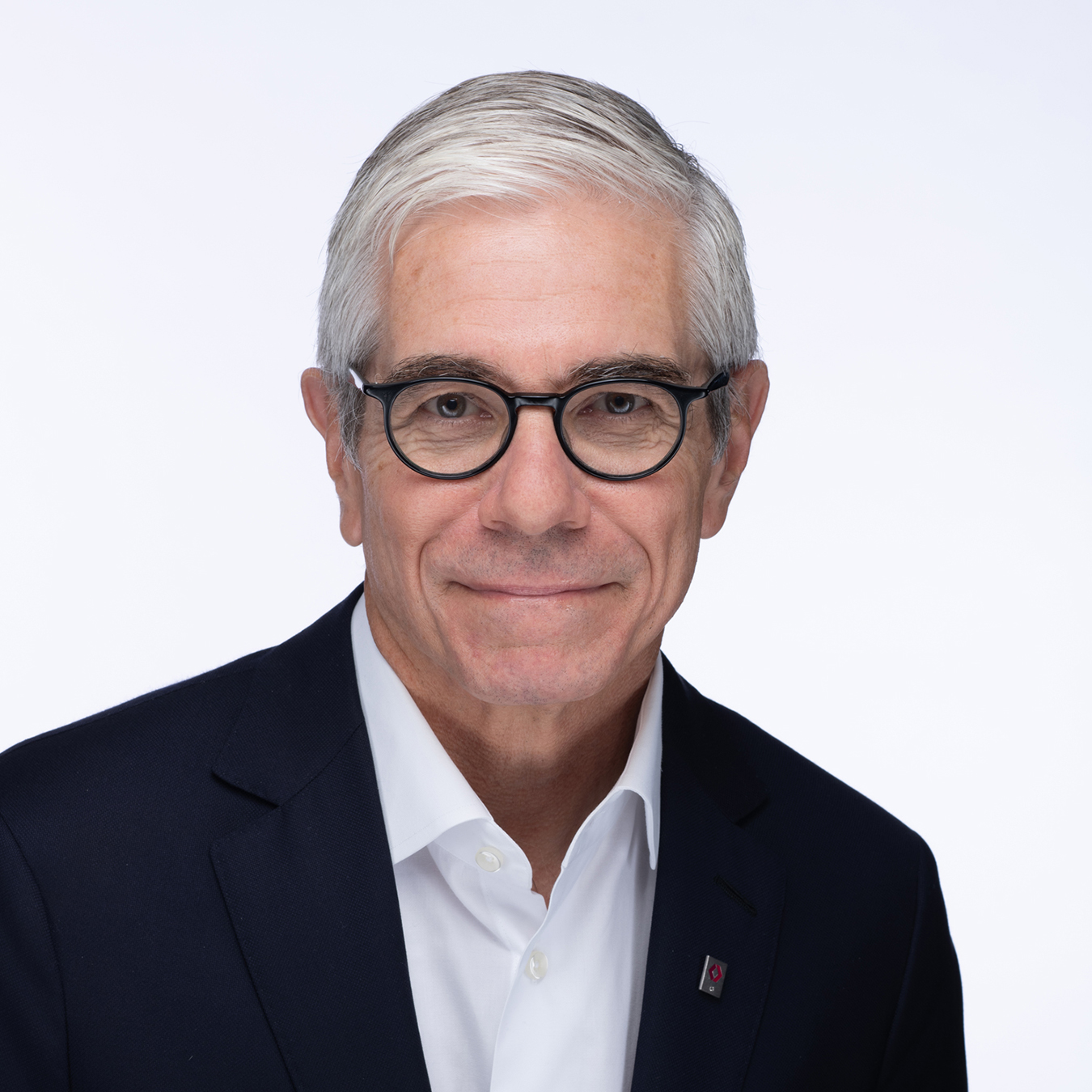 Roman Dubczak is responsible for senior client relationships and strategy as well as strategic opportunities at CIBC Capital Markets. He is a member of the CIBC Capital Markets Executive Committee, the Chair of the CIBC Mellon Board of Directors and also a board member of CIBC World Markets Inc. Mr. Dubczak joined CIBC in 1992 and has worked in a variety of capital markets roles. He has previously led CIBC's Global Investment Banking, Global Equities, Equity Capital Markets and Corporate Debt Origination franchises.
Roman holds a Bachelor of Commerce degree from the University of Toronto and a Master of Business Administration from the Schulich School of Business, as well as CA, CPA, CFA and ICD.D designations.
Mr. Dubczak is the immediate past Chair of the St. Joseph's Health Centre Foundation and has been a board member and volunteer at several community organizations. Roman is also a past Chair of the Investment Industry Association of Canada (IIAC) and is a member of the Dean's Global Advisory Council at the Schulich School of Business.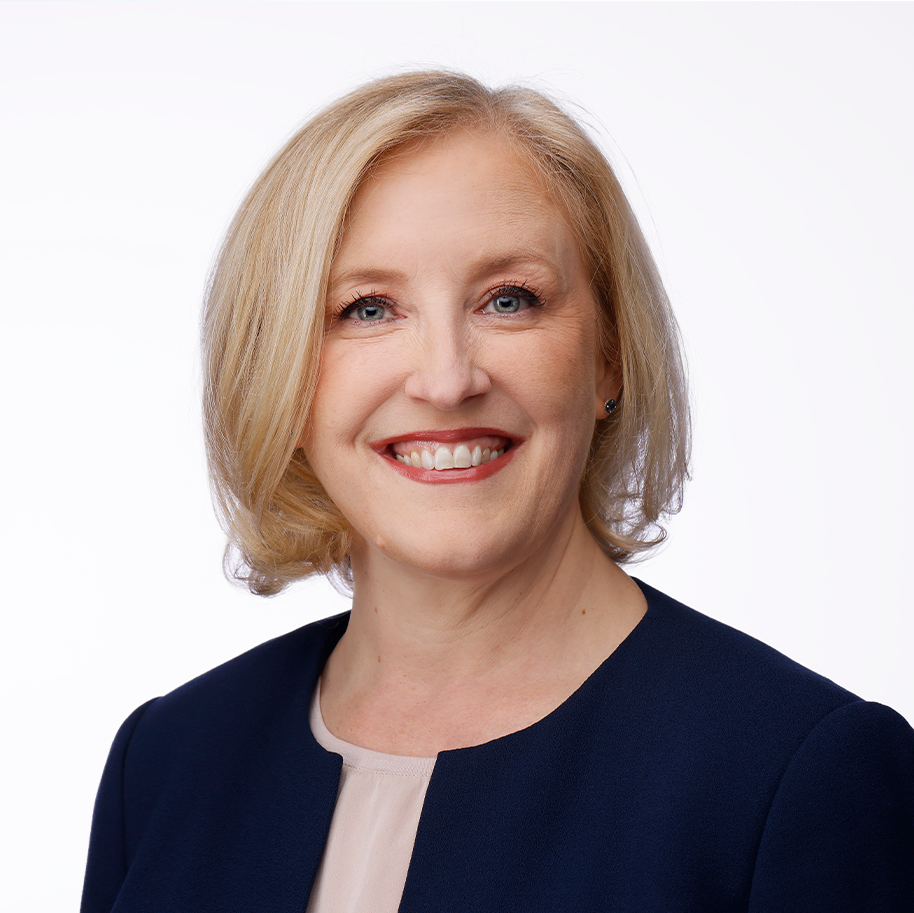 The Honourable Lisa Raitt joined CIBC Capital Markets in January 2020, having previously worked in both the public and private sectors. Ms. Raitt's current focus is on senior client coverage and business development with clients in the energy, infrastructure and industrial sectors, which align closely with her deep expertise.
Prior to her current role, Ms. Raitt was the President and CEO of the Toronto Port Authority. She was elected into the House of Commons in 2008, where she went on to hold three senior portfolios serving as Minister of Natural Resources, Minister of Labour,
and Minister of Transport. Most recently, Ms. Raitt was the Deputy Leader of the Official Opposition and the Conservative Party of Canada.
Ms. Raitt holds a Bachelor of Science degree from St. Francis Xavier University and a master's degree in Chemistry from the University of Guelph. She possesses an LL.B from Osgoode Hall Law School and was called to the Ontario bar in 1998. In 2020 Ms. Raitt was named a Woodrow Wilson Center Global Fellow of the Canada Institute. She currently serves as Co-Chair of the Coalition for a Better Future.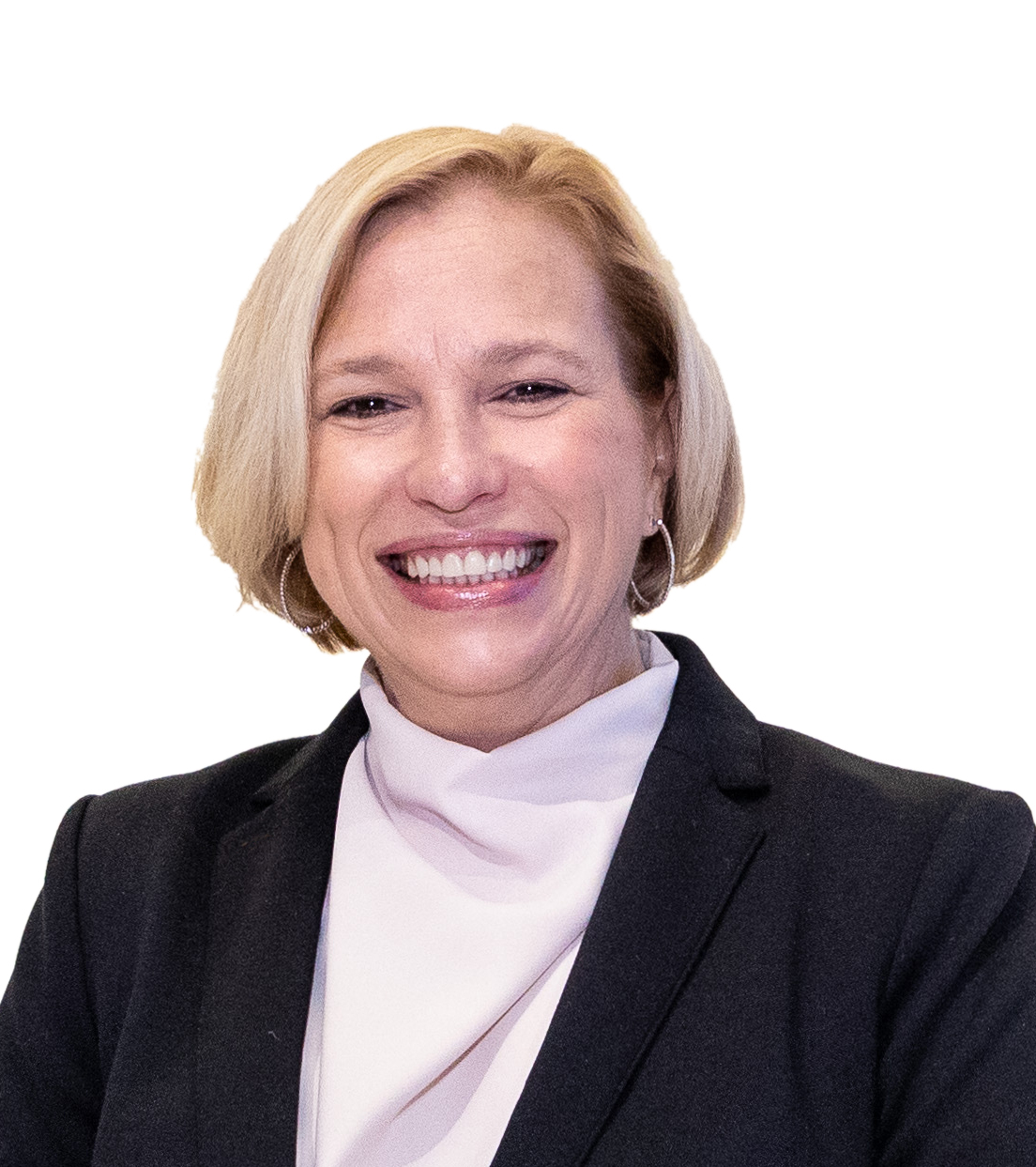 Alice Tharenos was appointed Chief Financial Officer in January 2023. Alice is a financial professional with more than 20 years of mining leadership experience across multiple disciplines and continents. She is bringing her commercial expertise to drive strategic initiatives in a growing industry with exciting opportunities and will oversee the continued financial health of our business.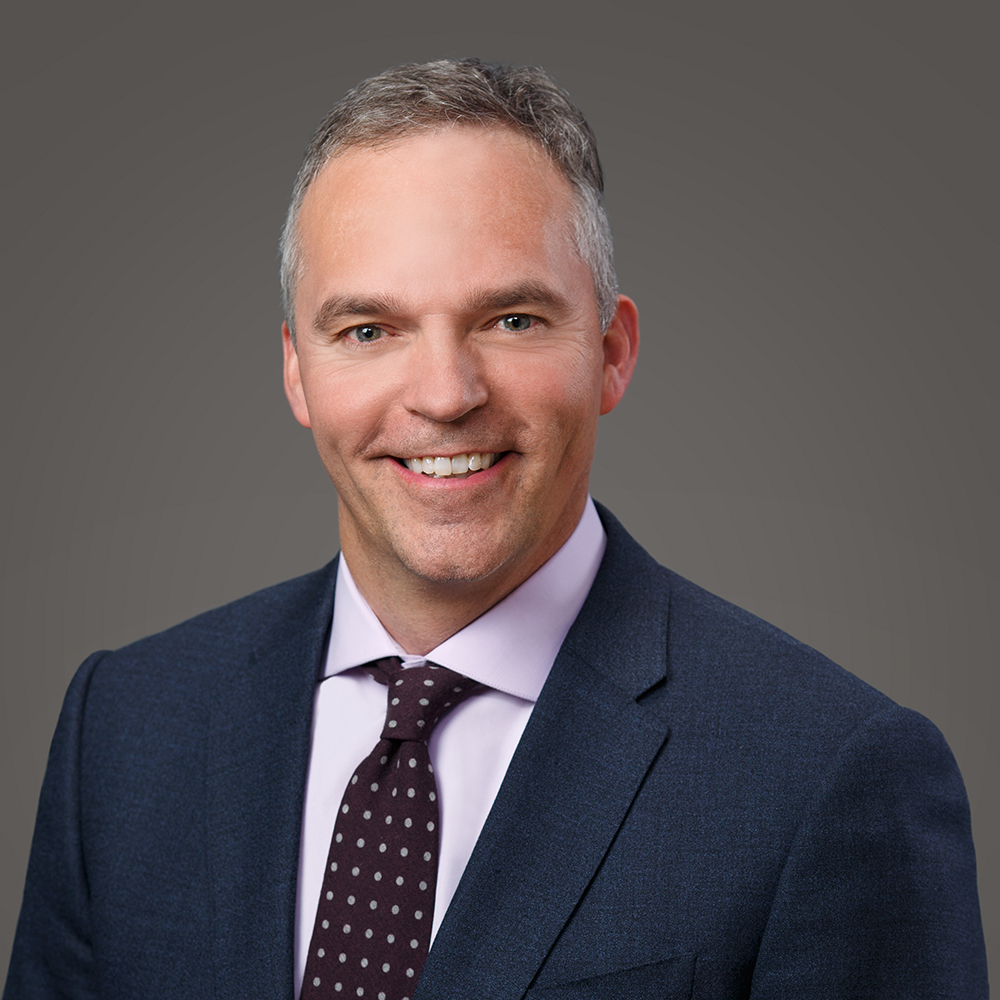 Colin was appointed Executive Vice President and President, Liquids Pipelines, on October 1, 2021, with executive operational and commercial oversight for a pipeline network that transports about 25% of the crude oil produced in North America.
Previously, Colin served more than two years as Executive Vice President and Chief Financial Officer, with oversight for all the Company's financial affairs including investor relations, financial reporting, financial planning, treasury, tax, insurance, risk and audit management functions as well as implementation of the company's ERP transformation system and Sustained Business Optimization initiative.
Since joining Enbridge in 1999, Colin has performed a number of progressively challenging executive roles including Senior Vice President, Corporate Development and Investment Review where he led the acquisition of Spectra Energy in 2017 and the company's subsequent asset divestiture program; Vice President Corporate Development and Planning; Vice President, Treasury and Tax, concurrently serving as CFO for Enbridge Income Fund and Enbridge Income Fund Holdings Inc. Previously he served as Corporate Controller and also led enterprise Investor Relations and Pension Investments.
Prior to Enbridge, Colin held finance roles at Canadian Airlines and KPMG. He holds a Bachelor of Commerce Degree from the University of Saskatchewan and is a Chartered Professional Accountant and Chartered Financial Analyst.
Colin and his family reside in Calgary.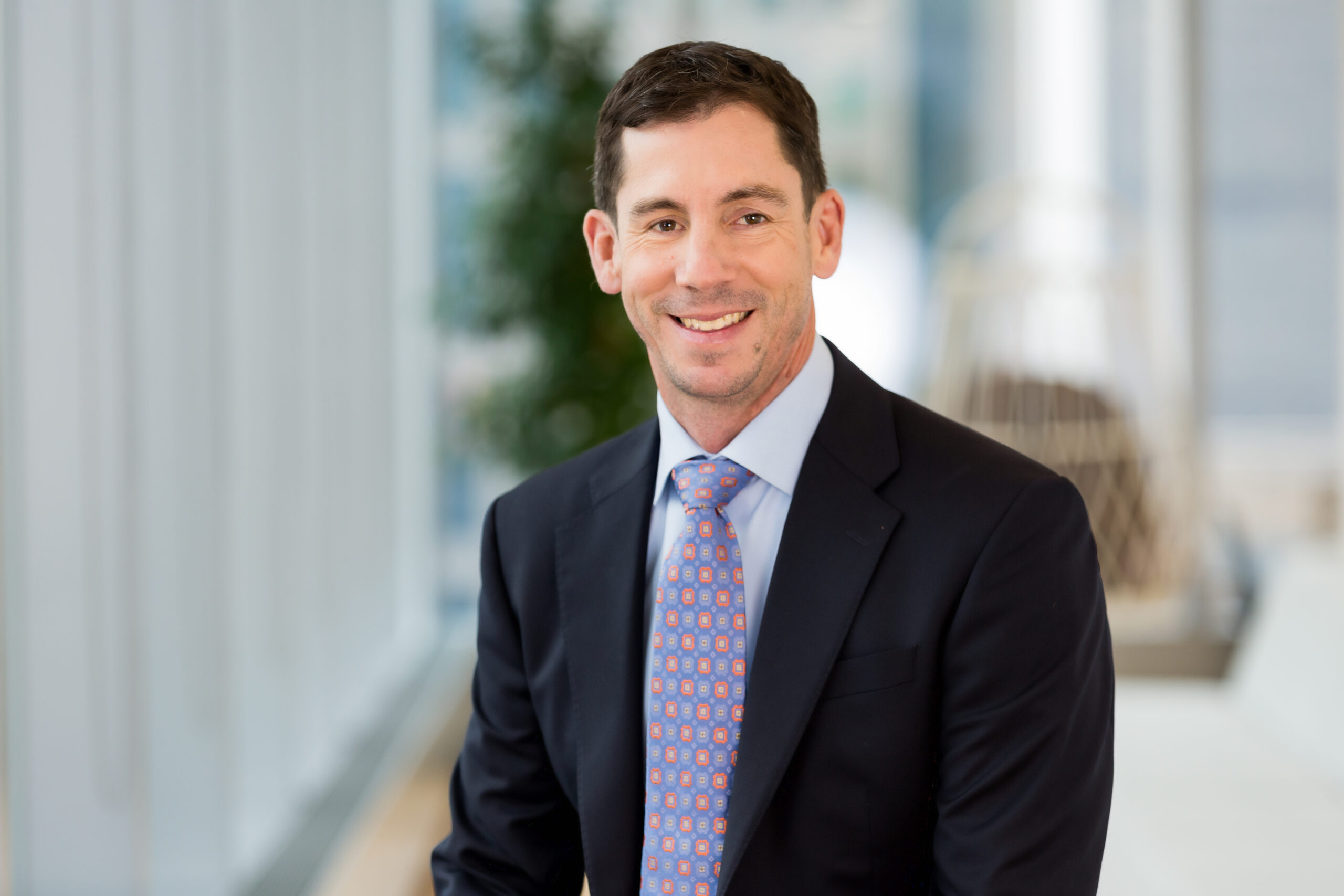 Ivan was appointed Chief Executive, Aluminium in March 2021 and has held senior leadership positions across the Iron Ore, Copper and Coal product groups. He brings deep operational experience and critical understanding of energy markets and end-to-end value chain processes to our Aluminium business.
Deeply passionate about people, Ivan recognizes the value that will be created through strong culture and workforce engagement. He builds capability in Rio Tinto to enhance the long-term positive impact mining can have when partnering with First Nations and Indigenous peoples.
Ivan is committed to the energy transition and is focused on the rapid decarbonisation of our operations while growing our business to support the new material needs for the future. Forging partnerships with governments is also fundamental to his approach.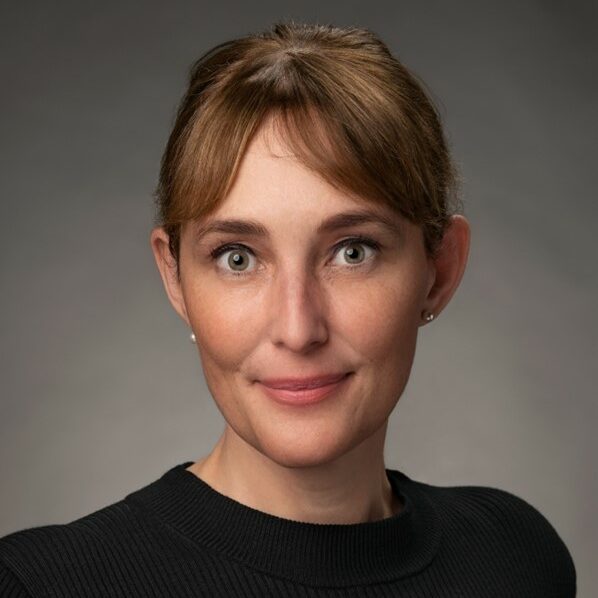 As Associate Deputy Minister Natural Resources Canada (NRCan), Mollie Johnson plays a key role in the Government of Canada's commitment to building prosperous, inclusive energy and resource sectors in the net-zero future.
Most recently, Mollie headed up NRCan's Energy Systems Sector (ESS), which was created in March 2022 to help catalyze the economic opportunities of the energy transition, drive governance across the department's energy teams, and provide the Deputy Minister and the Minister with integrated decision-making on energy issues.
Previously, she led the Low Carbon Energy Sector (LCES), which was launched in October 2019 to advance Canada's national energy priorities as part of its commitment to realizing the global energy transition.
From delivering key federal strategies like the 2020 Hydrogen Strategy for Canada and the National Action Plan for Small Modular Reactors to renewables, home retrofits and clean fuels programming to the launch of the current Regional Energy and Resource Tables, Mollie and her teams have been at the forefront of the government's resource and climate policy initiatives.
Mollie was previously Assistant Deputy Minister, Communications and Portfolio Sector; and, Director General, Policy, Major Projects Management Office, both at Natural Resources Canada. She has also held executive positions at Environment and Climate Change Canada and Canada's Competition Bureau.
She holds a Bachelor of Arts in Political Science from the University of Western Ontario, and a Master's Degree in International Affairs from Carleton University's Norman Paterson School.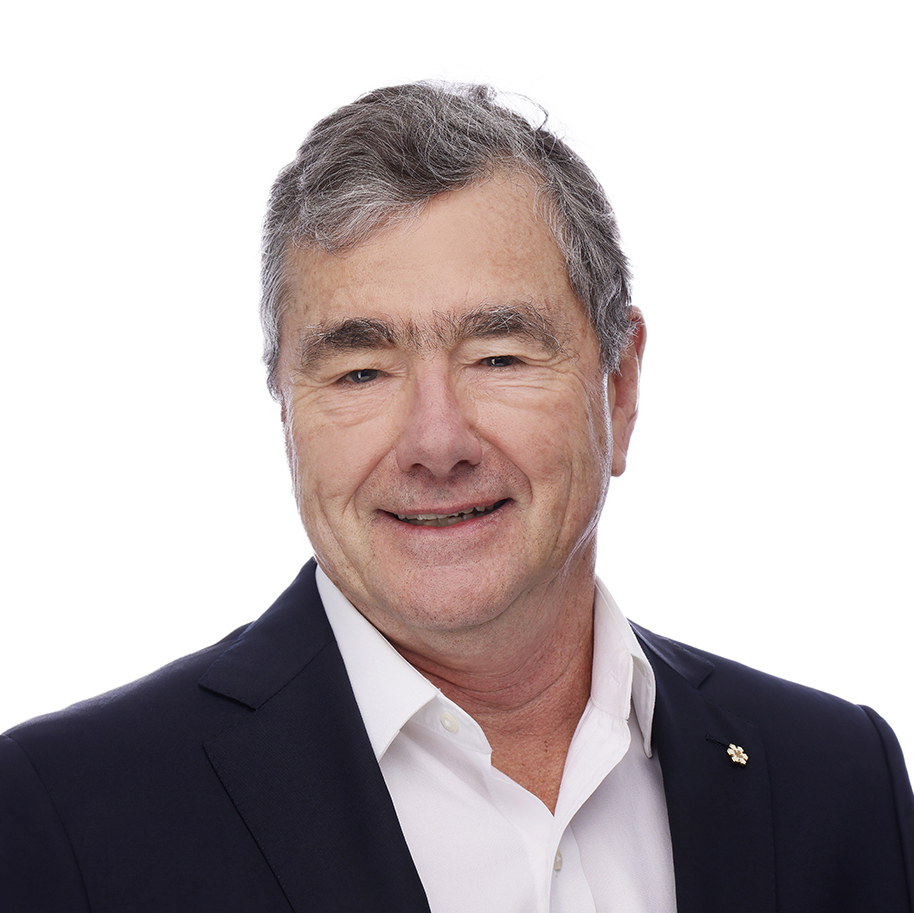 John Risley is Chairman and CEO of CFFI Ventures Inc., a diversified holding company operating internationally. The company has majority or significant stakes in a portfolio of young companies ranging from financial services, renewable energy and the tech sector. He is also the Chair of Northern Private Capital, a Toronto based fund which invests in high growth opportunities, Chair of MDA Corporation, Canada's iconic space company and Chair of World Energy, one of North America's largest biofuel producers and only producer of sustainable aviation fuel.
Mr. Risley is very active in community affairs, sitting on the Board of a number of charitable organizations. He is a Director of Futurpreneur Canada, and Chair of the Ocean Supercluster. He regularly engages in public policy debate and is a member of the World President's Organization, The Chief Executives Organization, the Business Council of Canada and the Trilateral Commission. He is also a graduate of Harvard University's President's Program in Leadership.
He was named an Officer of the Order of Canada in 1997 and is a member of the New York Yacht Club and the Royal Ocean Racing Club.
Dr. Stefan Kaufmann, who was born in 1969, served as Innovation Commissioner for Green Hydrogen at the German Ministry of Education and Research from June 2020 to July 2022.
The position was created by the German Cabinet on June 10, 2020, as part of its national hydrogen strategy. In this position, he was a regular guest at the State Secretaries' Committee for Hydrogen of the Participating Ministries as well as the National Hydrogen Council.
Since August 2022 Dr Kaufmann is working as a Senior Adviser. In one of his main mandates he is adviser to the thyssenkrupp board regarding all cross-business hydrogen activities and projects and represent the company nationally and internationally in all matters related to
hydrogen.
Prior to his appointment as Innovation Commissioner for Green Hydrogen, the fully qualified lawyer served as chair of the Study Commission "Vocational Training in the Digital Work Environment" and CDU/CSU spokesperson on the Committee on Education, Research and Technology Assessment of the German Bundestag. Dr Kaufmann served as directly elected Member of the Bundestag for his Stuttgart constituency from 2009 to 2021.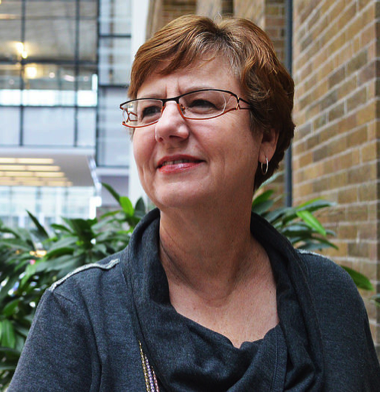 Allyson joined Enactus Canada as the President & CEO in July 2022. She is excited to leverage the Enactus platform to create greater impact by bringing her experience in youth leadership, social entrepreneurship, and purpose-led business to support emerging leaders.
As the VP of Impact at the MaRS Discovery District, Allyson assisted hundreds of social ventures to become economically sustainable and increase their social impact. For 10 years she led Social Innovation Generation (SiG) at MaRS which helped create a culture of social innovation in Canada. Over that time she helped develop and support many programs including the Centre for Impact Investing; the Solutions Lab; and Studio [Y]. She also worked with the McConnell Foundation to engage corporate Canada in solving our most complex challenges through the creation of the Business for Purpose Network.
She was one of 17 members of a federal government steering group that co-created a social innovation and social finance strategy for Canada. One of the recommendations from that group resulted in a $805M contribution to social finance over ten years from the federal government.
In 2020, Allyson wrapped up her tenure as the Thinker in Residence for the Social Capital Residency in South Australia; she is a lecturer in social entrepreneurship and corporate social responsibility at the University of Waterloo; and she is the Impact Faculty member at SingularityU Canada and Wavemakers. Her social innovation is 211 which has just been made available across the country due to COVID funding. Her academic background is in Criminology, Law, Public Affairs, Voluntary Sector Management and she is certified as a coach.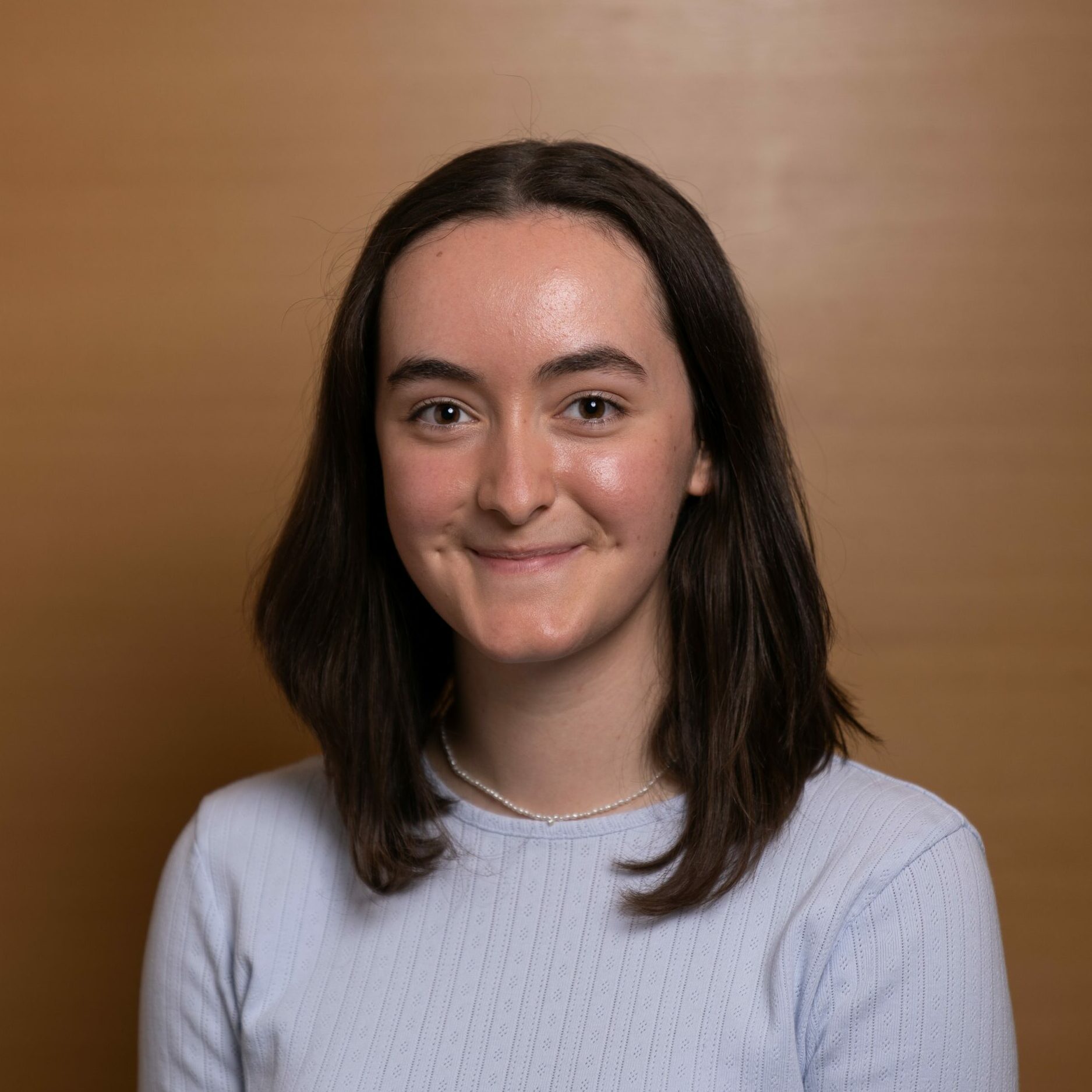 Amanda is an aspiring health researcher who is completing her fourth year in translational and molecular medicine at the University of Ottawa. She is currently completing her honours thesis, in partnership with the Ottawa Hospital Research Institute, where she is investigating therapeutic alternatives for non-responsive or relapsing leukemia patients. Since joining Enactus uOttawa, Amanda has mainly worked on researching and coordinating projects relating to the water crisis facing Indigenous communities across Canada. She is the current Director of Research and Development as well as an active member of the Regionals and Nationals Exposition presentation teams, representing the team's flagship social enterprise, Poly. Through her involvement in Enactus, she has been grateful for the opportunity to collaborate with like-minded students who are passionate about creating social change and achieving global goals.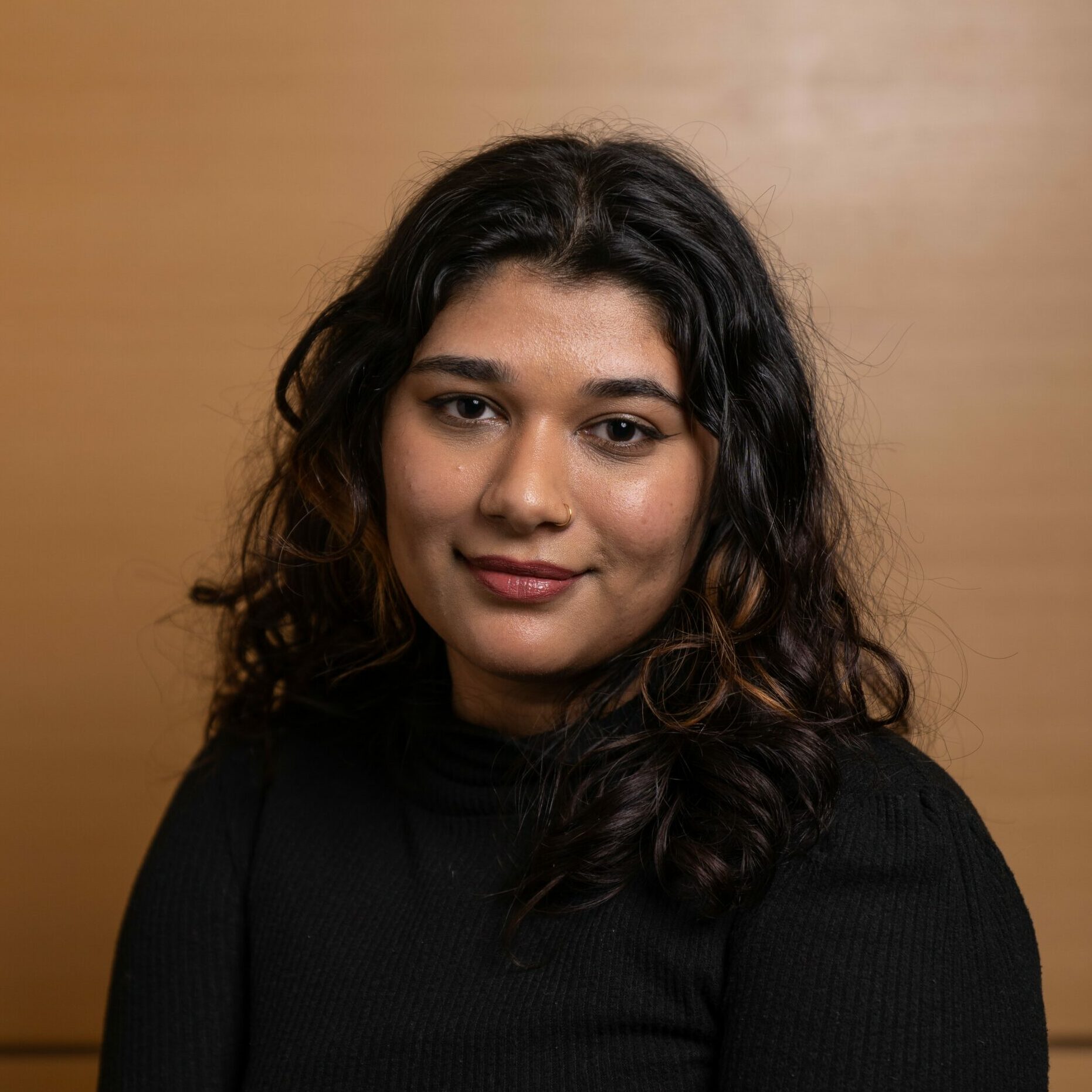 Mariam is an emerging student leader who is currently in her fourth year of management at the University of Ottawa. Mariam is heavily involved within her faculty. She is currently the Vice-President of Member Development for the Enactus uOttawa chapter, in addition to being a National Presenter for the team's flagship social enterprise, Poly. In addition to her role on the Enactus team, she is currently serving as President of Telfer International, a club dedicated to empowering International students at the University of Ottawa's Telfer School of Management. She is passionate about making a social and environmental difference in her community which is why she takes on leadership roles that help inspire people to do so as well.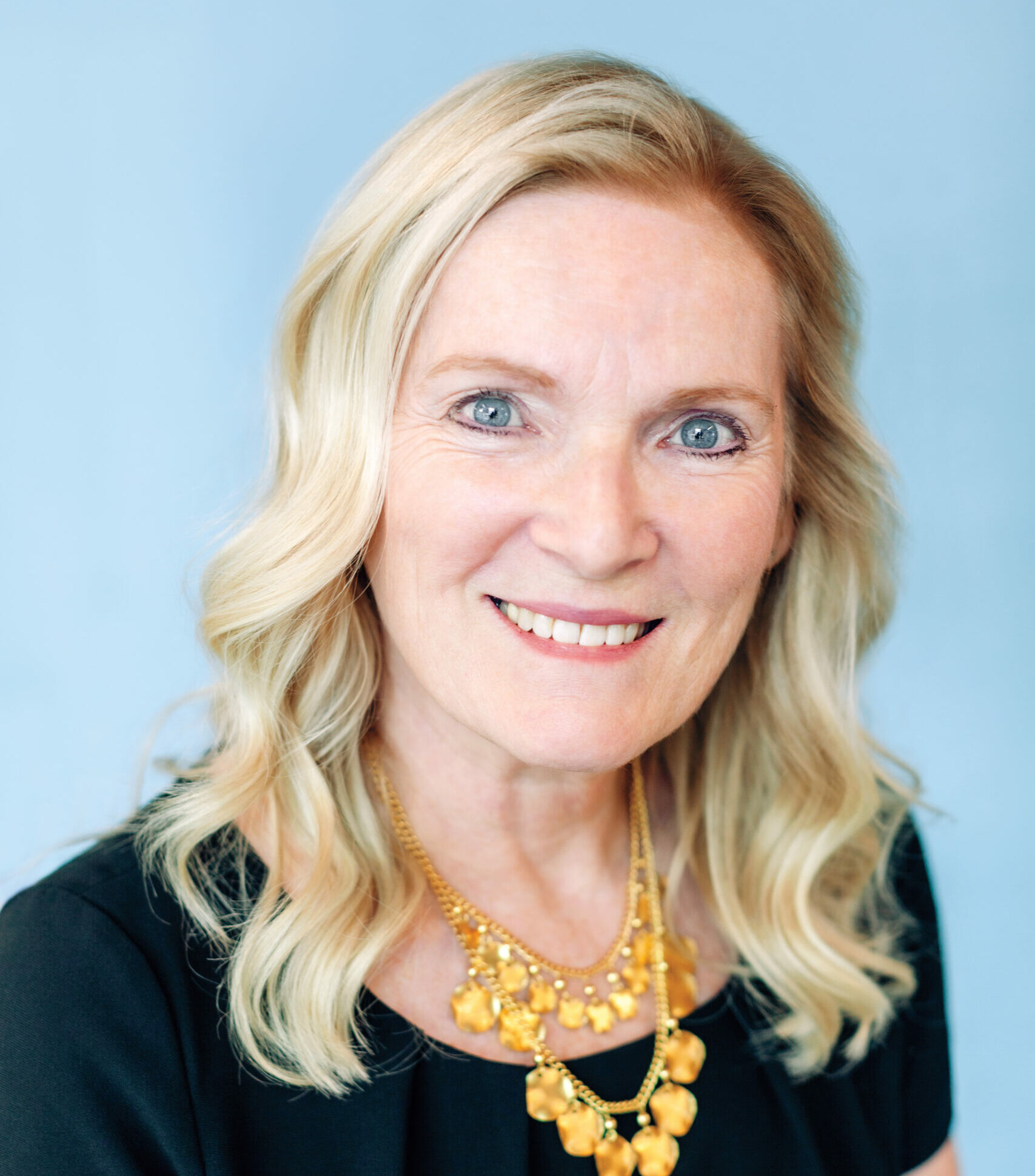 Rhonda L. Lenton is the eighth President and Vice-Chancellor of York University. She joined York in 2002 as Dean of the Atkinson Faculty of Liberal & Professional Studies, and went on to serve as Vice-Provost Academic and then Vice-President Academic & Provost. A dedicated champion of community engagement and innovative partnerships, she has significantly expanded York's institutional collaborations with government, business, community organizations, and other postsecondary education partners.  A sociologist by training, her areas of teaching and research expertise include gender, family conflict, research methods and more recently, higher education.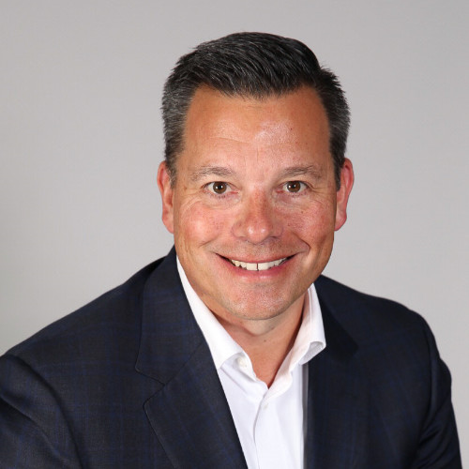 Chris Barry is the President of Microsoft Canada responsible for leading a world-class team who delivers transformative outcomes for Canadians. Through Microsoft's partner ecosystem, citizenship efforts and employee engagement programs, Chris's objective is to empower every person and organization across Canada to achieve more.
A veteran of the technology sector and proven transformational leader, Chris has over 20 years of experience at Microsoft and has held many leadership roles in sales and marketing for both Enterprise and Partner Groups in US, Canada and Globally. In his most recent role, Chris has been the Chief Operating Officer for Microsoft's Industry Solutions business where he was responsible for defining strategies to maximize impact for top industry accounts and scaling solutions through partner ecosystems and worldwide sales teams.
Chris is passionate about driving meaningful and lasting relationships, building diverse and inclusive teams, and driving positive organizational outcomes. Chris believes culture is a powerful differentiator and delivering outstanding customer service requires leadership that emphasizes achievement, impeccable service, and problem solving through autonomy and inventiveness.
Chris is a member of the TECHNATION Board of Directors and resides in Oakville with his wife and teenage daughter.
Owen Larter is the Director of Public Policy in the Office of Responsible AI at Microsoft. His work is global in focus, utilizing Microsoft's experience in developing its own responsible AI program to help inform external public policy conversations and the development of frameworks for responsible AI. He is currently a Term Member at the Council on Foreign Relations and a Co-Founder of the Aspen Institute's Next Generation Network, helping educate future leaders about the challenges and opportunities of new technology. He has previously worked in Microsoft's UK office and prior to joining Microsoft worked with the Labour Party in the UK.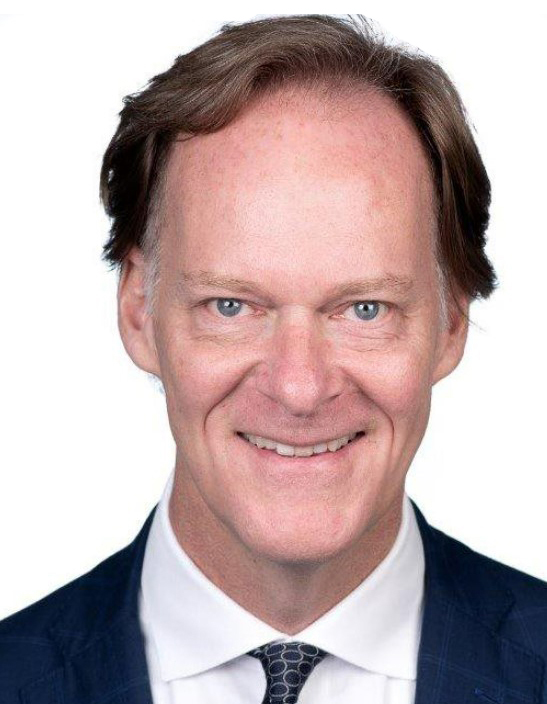 Ian McKay, a native of Penticton British Columbia, studied political science and Asian studies at the University of British Columbia, and holds a Master's of Business Administration Degree from Queen's University, as well as an ICD.D designation from the Rotman School of Management at the University of Toronto.
Mr. McKay began his career in international financial markets with Euro Brokers Investment Inc in New York in 1987, later becoming Managing Director of Euro Brokers Tokyo in 1994, and joint Managing Director of Euro Brokers London in 1998. Subsequently, Mr. McKay was Director of Canadian Energy Markets for InterCapital Brokers NY between 2006 and 2009.
From 2001 to 2005, Mr. McKay served as a senior policy advisor to three federal cabinet ministers in the Government of Canada and from 2010 to 2013 as the National Director for the Liberal Party of Canada. Following his time in Ottawa, McKay served as the Chief Executive Officer of the Vancouver Economic Commission, the City of Vancouver's economic development agency from 2013 until 2018.
In January 2018, Mr. McKay was named as the Prime Minister's special envoy to Japan, to assist with Canada's final negotiations of the Comprehensive and Progressive Agreement for Trans-Pacific Partnership. In March 2018, he was appointed as the founding Chief Executive Officer of Invest in Canada, responsible for promoting Canada as a premier global investment destination.
Mr. McKay was appointed as Ambassador of Canada to Japan on April 15, 2021.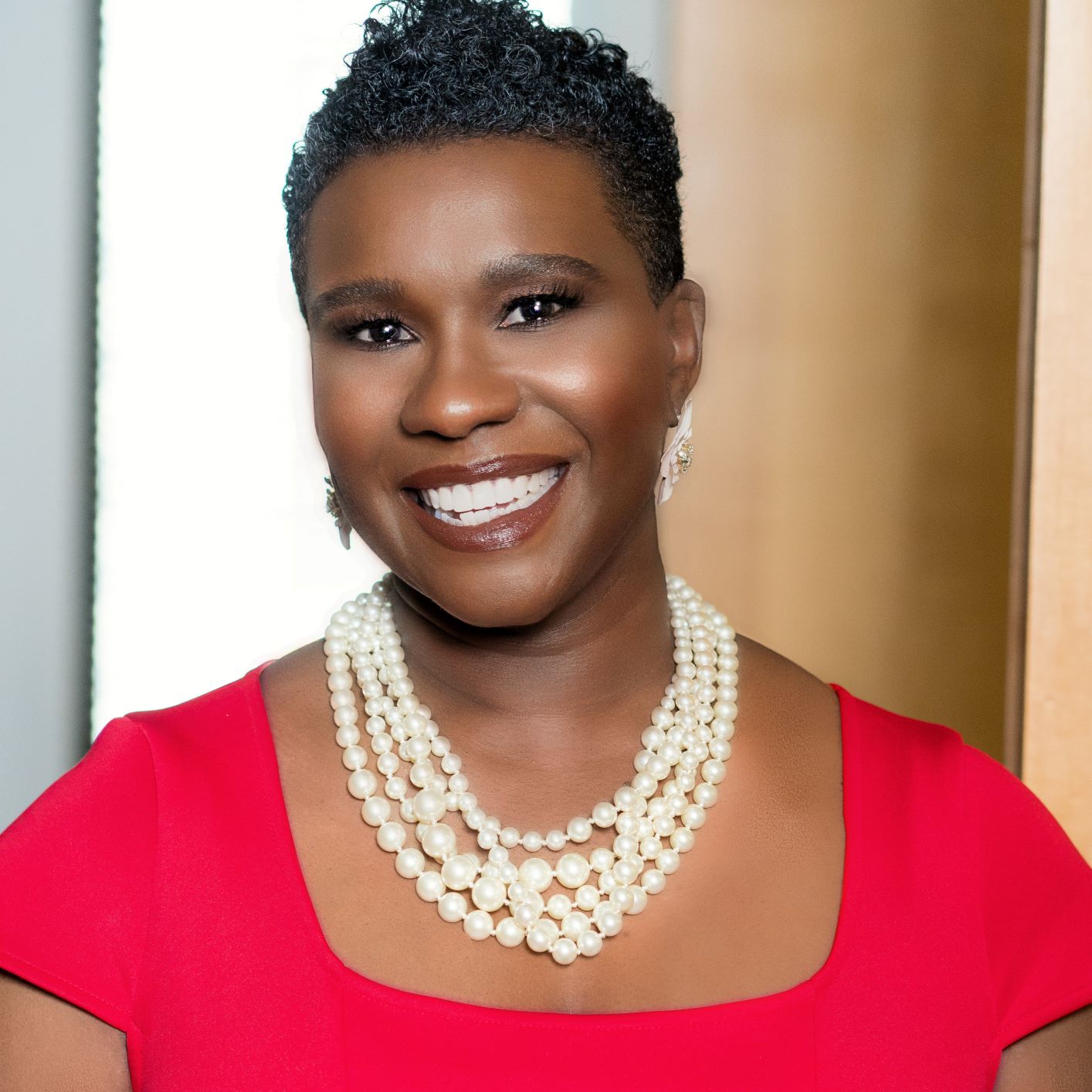 Nadia Theodore (BA Hons and MA [Political Science], Carleton University; LLB, University of London) joined the Department of Foreign Affairs and International Trade Canada in 2004 as a trade negotiator. During her time as a federal public servant she has held progressively senior roles in economic, international and social policy, including at the Canada Revenue Agency and Public Safety Canada. She served at the permanent mission in Geneva from 2009 to 2012 and as consul general in Atlanta from 2017 to 2020.
Most recently, Ms. Theodore was a senior vice president at Maple Leaf Foods, a Canadian consumer packaged goods company and the first major food company in the world to be carbon neutral.
The Honourable Seamus O'Regan Jr. was first elected as the Member of Parliament for St. John's South—Mount Pearl in 2015. He has previously served as Minister of Natural Resources, Minister of Indigenous Services, and Minister of Veterans Affairs and Associate Minister of National Defence.
Previously known to Canadians for his 10 years as co-host of CTV's Canada AM, he was named one of Maclean's magazine's "100 Young Canadians to Watch" in 1999, and was twice nominated for a Gemini Award. In 2007, he became the first journalist to be named to Canada's Top 40 Under 40. In 2012, he was named Bell Let's Talk Ambassador, alongside Clara Hughes, with the aim of removing the stigma of mental illness through greater communication and understanding.
Minister O'Regan has traveled to Liberia as a Spread the Net Ambassador in support of the fight against malaria, and to Antarctica with Students on Ice to report on the effects of climate change on our polar regions. While working for the Government of Newfoundland and Labrador, Minister O'Regan was an executive assistant for the Minister of Justice and a senior policy advisor to the Premier.
For 10 years, Minister O'Regan sat on the board of The Rooms, home of Newfoundland and Labrador's provincial art gallery, museum, and archives. He is a founding board member of both the Smiling Land Foundation and The Company Theatre, and served on the boards of World Wildlife Fund Canada, The Walrus, Katimavik, and Canada World Youth.
Originally from St. John's, Newfoundland, Minister O'Regan was raised in Goose Bay, Labrador. He studied politics at St. Francis Xavier University and University College Dublin, and marketing strategies at INSEAD, near Paris. He received a Master of Philosophy degree from the University of Cambridge in England.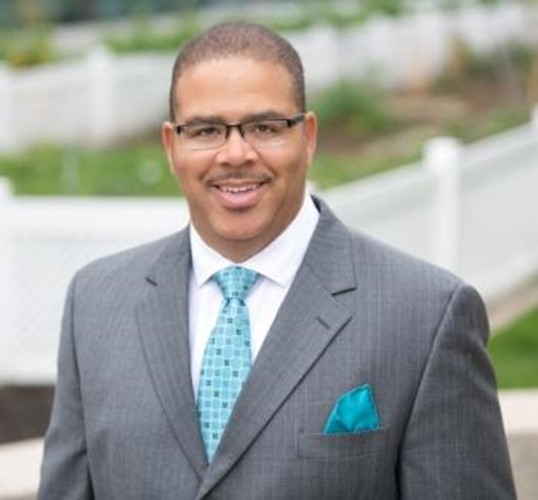 Courtney Billington is the Head of Government Affairs for Johnson & Johnson, North America. In this role, Courtney leads all Federal and State government affairs for the US and Canada while managing J&J's Washington DC Office. Courtney and his team work collaboratively to advocate for equitable, affordable, high-quality healthcare for all people.
Previously, Courtney was President of the Janssen Neuroscience business which provides innovative treatments and services for patients living with serious mental illness; with a focus on schizophrenia, treatment-resistant depression and neurodegeneration. Prior to that Courtney was Vice President, Janssen Supply Chain where he was responsible for the global manufacturing and supply management of all Janssen biopharmaceutical brands, leading a global team of more than 10,000 colleagues. Over the course of Courtney's 30+ year career with Johnson & Johnson, he has held globally diverse, strategic leadership roles in the Pharmaceuticals and Medical Devices sectors in both Supply Chain and Manufacturing that spanned Strategic Planning, Process Excellence, Manufacturing & Technical Operations, Procurement, Customer Service, and Distribution and Planning. He also held several commercial roles of increasing responsibility in Sales and Marketing at Ethicon Endo-Surgery.
Courtney began his career as a Quartermaster Officer in the United States Army; and retired honorably after serving with the 18th Airborne Corps at Fort Campbell, KY and in Operation Desert Storm. Courtney brought the leadership capabilities he cultivated in the military to his work at Johnson & Johnson, where he is widely respected for his ability to build and develop high-performing teams.
Courtney is an active member of numerous organizations designed to support the leadership development and advancement of people. His professional affiliations include the United Services Organization (USO) Board of Governors, the Executive Leadership Council, Cohen's Veterans Network, past member of Supply Chain 50. Courtney is also active in his community, having served on the United Way of Somerset County (NJ) Operating Board for eight years, a member of Alpha Phi Alpha Inc. and Vice Chairman of the Mu Boule Foundation of Sigma Pi Phi Fraternity. Board member for Gava Kids, an organization that helps provide education to children in Western Africa.
Among his many passions, Courtney is a strong and vocal champion for diversity and inclusion. He is past Chairman of the Johnson & Johnson African American Employee Resource Group and is currently Executive Sponsor of the J&J Veteran's Leadership Council, where he works to strengthen the pipeline of diverse talent. Courtney is also a past recipient of the NAACP Community Service Award for his work to promote and improve the lives of people of color.
Courtney earned a Bachelor of Science degree in General Engineering Management from the U.S. Military Academy at West Point.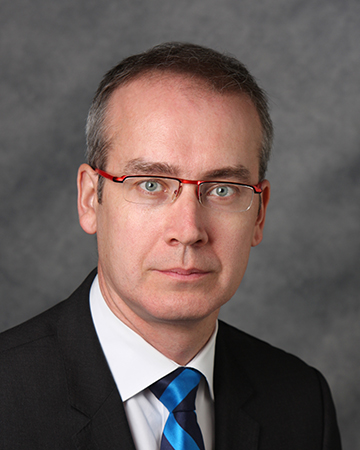 Simon Kennedy was named Deputy Minister of Innovation, Science and Economic Development (ISED) in September 2019. He has led ISED's response to the global pandemic, working with industry to pivot towards the production of medical supplies and to build up Canadian biomanufacturing capacity, and rolling out new programs to aid businesses affected by lockdowns. He has overseen an ambitious recovery agenda at ISED, partnering with companies to support innovation and industrial transformation, taking steps to overhaul economic legislation, support underrepresented entrepreneurs and small businesses, advance Canadian science and research, and roll out the largest investments in broadband in the country's history.
Previously, he served as Deputy Minister of Health. During his tenure, the Department assumed a national leadership role in responding to the opioids crisis; negotiated new funding with the provinces and territories for home care and mental health services; and launched major reforms to pharmaceutical pricing, nutrition labelling, vaping, and tobacco packaging. Mr. Kennedy also oversaw Health Canada's implementation of the government's initiative to legalize and regulate cannabis.
Mr. Kennedy has served in a variety of progressively senior roles in seven different federal organizations, including in six deputy minister-level appointments. He was the Prime Minister's personal representative, or "Sherpa", to the G-20 from 2012 to 2014. He has degrees from Mount Saint Vincent University and Syracuse University, and is a graduate of INSEAD's Advanced Management Programme. Mr. Kennedy has been a member of the board of a variety of organizations, including the Canadian Tourism Commission, Canadian Institute for Health Information, Mental Health Commission of Canada, and Ottawa Community Foundation, among others. He co-chairs the Ottawa Chapter of the Institute of Corporate Directors.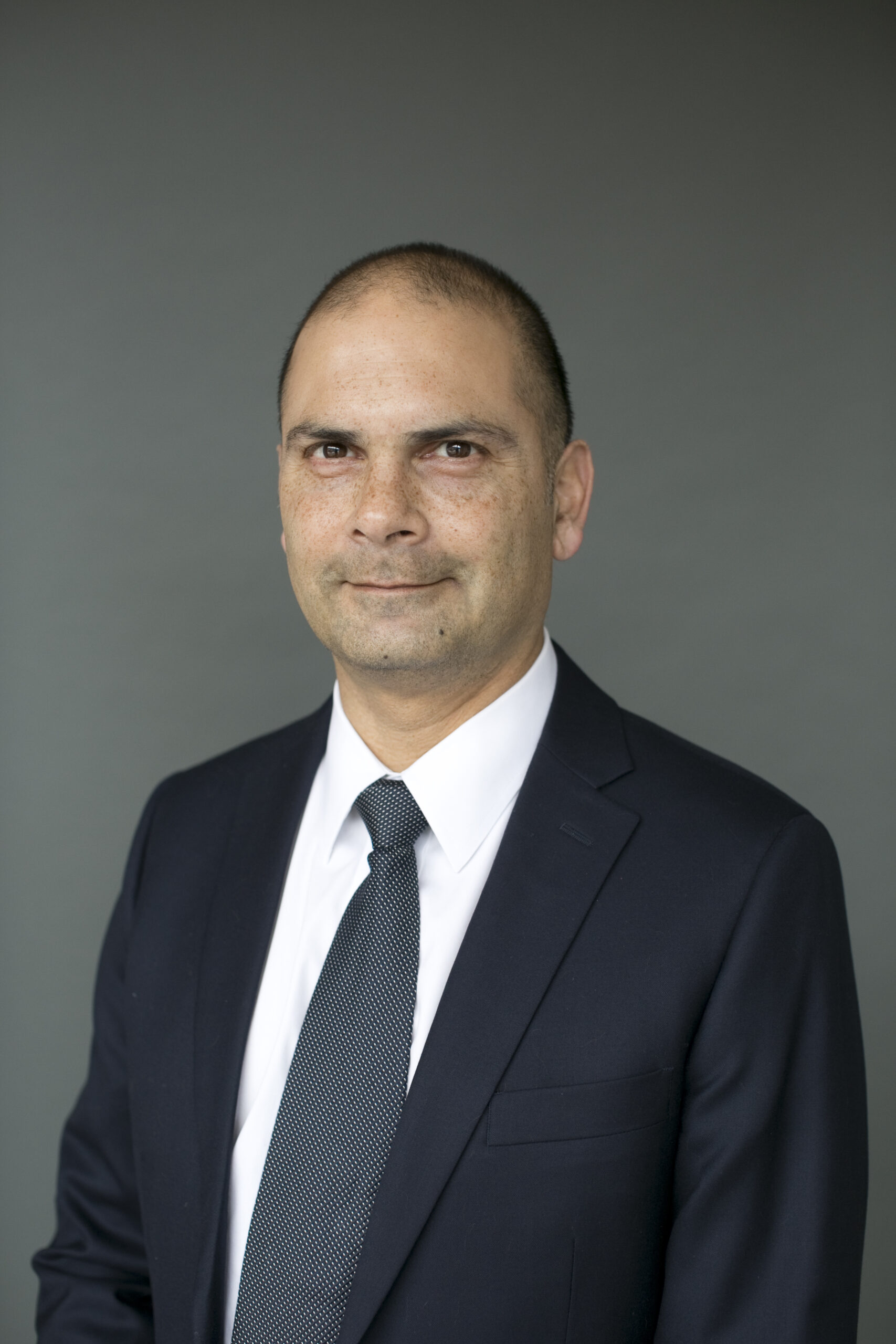 Dominic Jaikaran is the President and CEO of Bright Angel Therapeutics. He joined the company in 2018 after playing an instrumental role in the company's formation. He has over fifteen years of experience in biotechnology and finance. Prior to Bright Angel Therapeutics, Dominic held leadership positions at MaRS Innovation and Diversa Corporation (now BASF), a NASDAQ-listed company in San Diego. He was also a Principal at BDC Venture Capital, focusing on early-stage life science investments.
Dominic holds a PhD in Biological Chemistry and a BSc in Chemistry and Biochemistry, both from the University of Toronto. He also holds an MBA from the Rotman School of Management.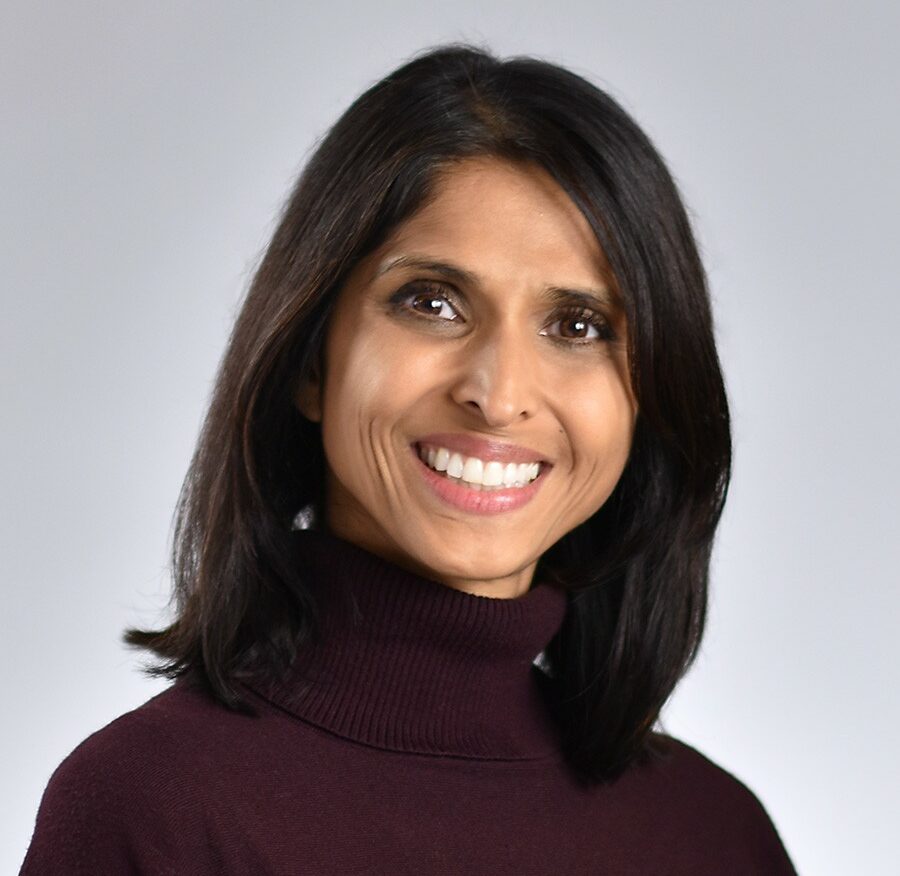 Dr. Rupa Banerjee is the Canada Research Chair in Economic inclusion, Employment and Entrepreneurship of Canada's Immigrants and Associate Professor of Human Resource Management and Organizational Behaviour. Her primary research interest lies in the employment integration of new immigrants to Canada. She is particularly interested in the institutional barriers facing new immigrants in the Canadian labour market. In addition, she is interested in workplace diversity and ethno-racial discrimination, particularly as it applies to second-generation immigrants. Dr. Banerjee's research has appeared in such journals as International Migration Review, Ethnic and Racial Studies, Journal of International Migration and Integration, Journal of Labor Research and Relations Industrielles/Industrial Relations.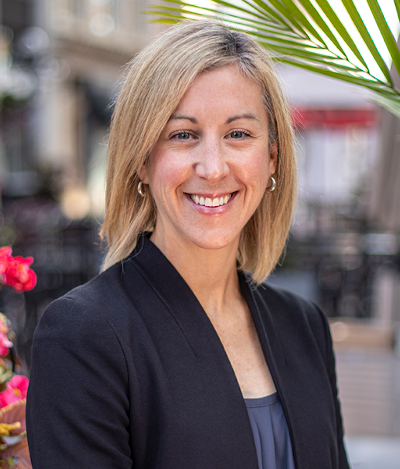 Christiane Fox was appointed Deputy Minister of Immigration, Refugees and Citizenship in July 2022. She is also the Deputy Minister Champion of the Federal Youth Network.
Prior to her appointment, Christiane was the Deputy Minister of Indigenous Services, the Deputy Minister of Intergovernmental Affairs, and the Deputy Minister of Intergovernmental Affairs and Youth. She also held several positions at the Privy Council Office in communications and inter-governmental relations. Christiane started her career at Industry Canada and has a B.A. in Mass Communications and Psychology from Carleton University and is a graduate of the University of Ottawa's Masters Certificate Program in Public Administration.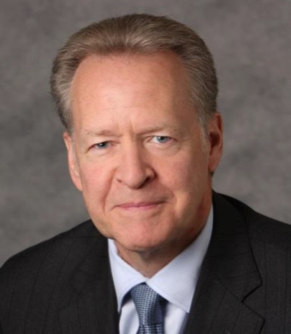 Mr. Verheul retired from the Federal Public Service in October 2022 and is now a Principal with GT and Company Executive Advisors, as well as President of Steve Verheul Consulting Inc. Prior to his retirement from the Public Service in 2022, he served as a Special Advisor on Trade Policy to the Deputy Minister of Finance. From 2017 to 2021, Mr. Verheul was Assistant Deputy Minister of the Trade Policy and Negotiations Branch at Global Affairs Canada, managing a Branch of more than 300 employees. In addition to this position, Mr. Verheul was Canada's Chief Trade Negotiator. In this role, he led the negotiations that resulted in the Canada-US-Mexico Trade Agreement (the new NAFTA) and oversaw various other negotiations. Prior to that, Mr. Verheul served as Canada's Chief Trade Negotiator for negotiations between Canada and the European Union from 2009-2016, leading that negotiation from its beginning through to its successful conclusion. Before that, he worked in international trade policy at Agriculture and Agri-Food Canada from 1989 to 2009, where he worked on the NAFTA negotiations, the Uruguay Round of Multilateral Trade Negotiations that led to the establishment of the World Trade Organization (WTO), and the Doha Round of WTO negotiations. He was Canada's Chief Agriculture Negotiator from 2003 to 2009, responsible for leading Canada's involvement in international trade negotiations on agriculture. Among various other awards from government and industry, Mr. Verheul received the Career Contribution Award from the Association of Professional Executives of the Public Service of Canada, as well as the Innovative Team Award as leader of the Canada-EU Trade Negotiations Team. Mr. Verheul graduated from the University of Western Ontario in 1984, after obtaining a Bachelor of Arts degree and a Master of Arts degree in Political Science.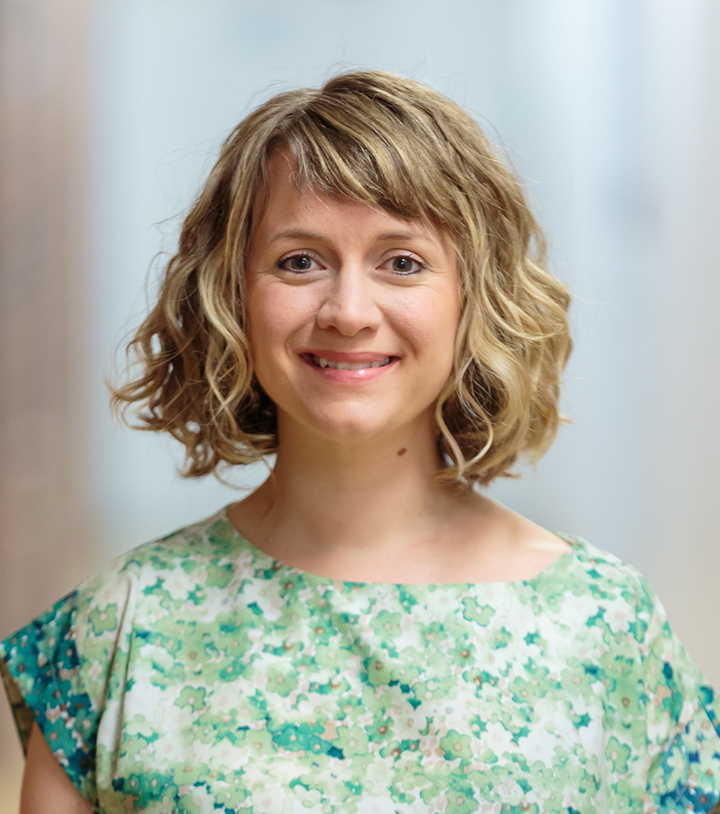 Sara-Christine Gemson has worked in journalism, communications, and non-profit management.
She was previously Vice-President of Programs and Director Communications at Teach For Canada, a non-profit that partners with remote First Nations to recruit, prepare and support educators.
Sara-Christine also worked as a TV, radio and digital journalist for many years, primarily for Radio-Canada in Toronto and Regina. She was also an Aga Khan journalism fellow in Kenya, where she wrote for the Daily Nation.
Sara-Christine completed a B.A. in Philosophy and Communications at the University of Ottawa and an M.Phil in Comparative Government at Oxford University. She is an Action Canada alumna.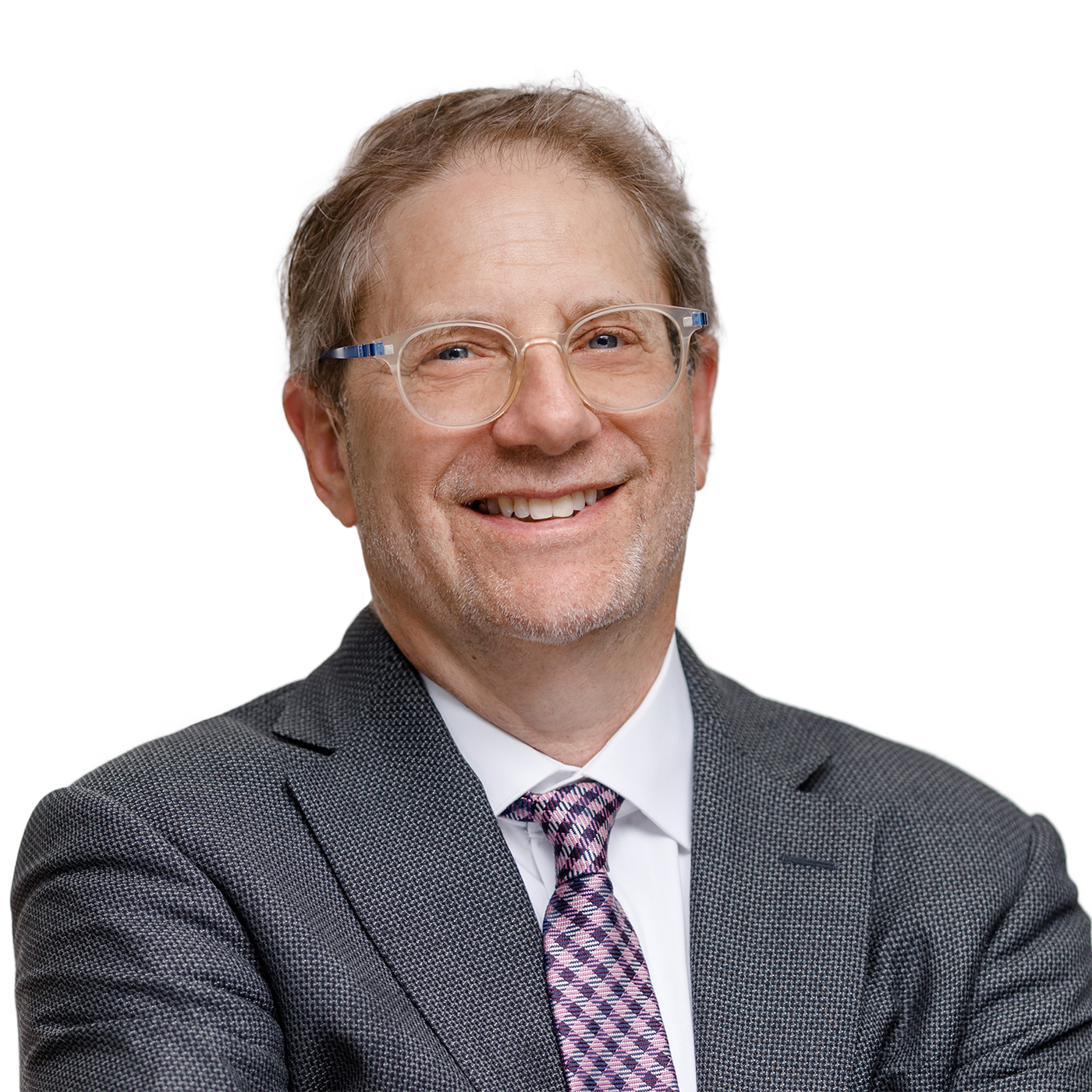 Edward Greenspon has worked at the intersection of journalism and public policy for more than 30 years. Before becoming President & CEO of the Public Policy Forum, Ed was a journalist with The Globe and Mail, Bloomberg News and newspapers in Western Canada. He is also the author of two books on Canadian politics, policy and public opinion.
At the Globe, Ed specialized in politics, economics, foreign affairs and business while serving as Editor-in-Chief, Ottawa bureau chief, European correspondent and managing editor of the Report on Business. He was an early proponent of digital transformation as founding editor of globeandmail.com.
At Bloomberg News, he was Editor-at-Large for Canada and global managing editor for energy, environment and commodities, a group situated in 22 countries on six continents.
Ed is the author of Double Vision: The Inside Story of the Liberals in Power, which won the 1996 Douglas Purvis Award for best public policy book, and of Searching for Certainty: Inside the New Canadian Mindset. He was a winner of PPF's Hyman Solomon Award for Excellence in Public Policy Journalism. In 2010, he chaired a 13-person panel for the Canadian International Council that produced a bold international policy strategy called Open Canada: A Global Positioning Strategy for a Networked Age.
Ed holds a combined honours degree in journalism and political science from Carleton University and was a Commonwealth Scholar at the London School of Economics, earning an M.Sc. (Econ.) with distinction.
Ed joined PPF in 2016.
Moderators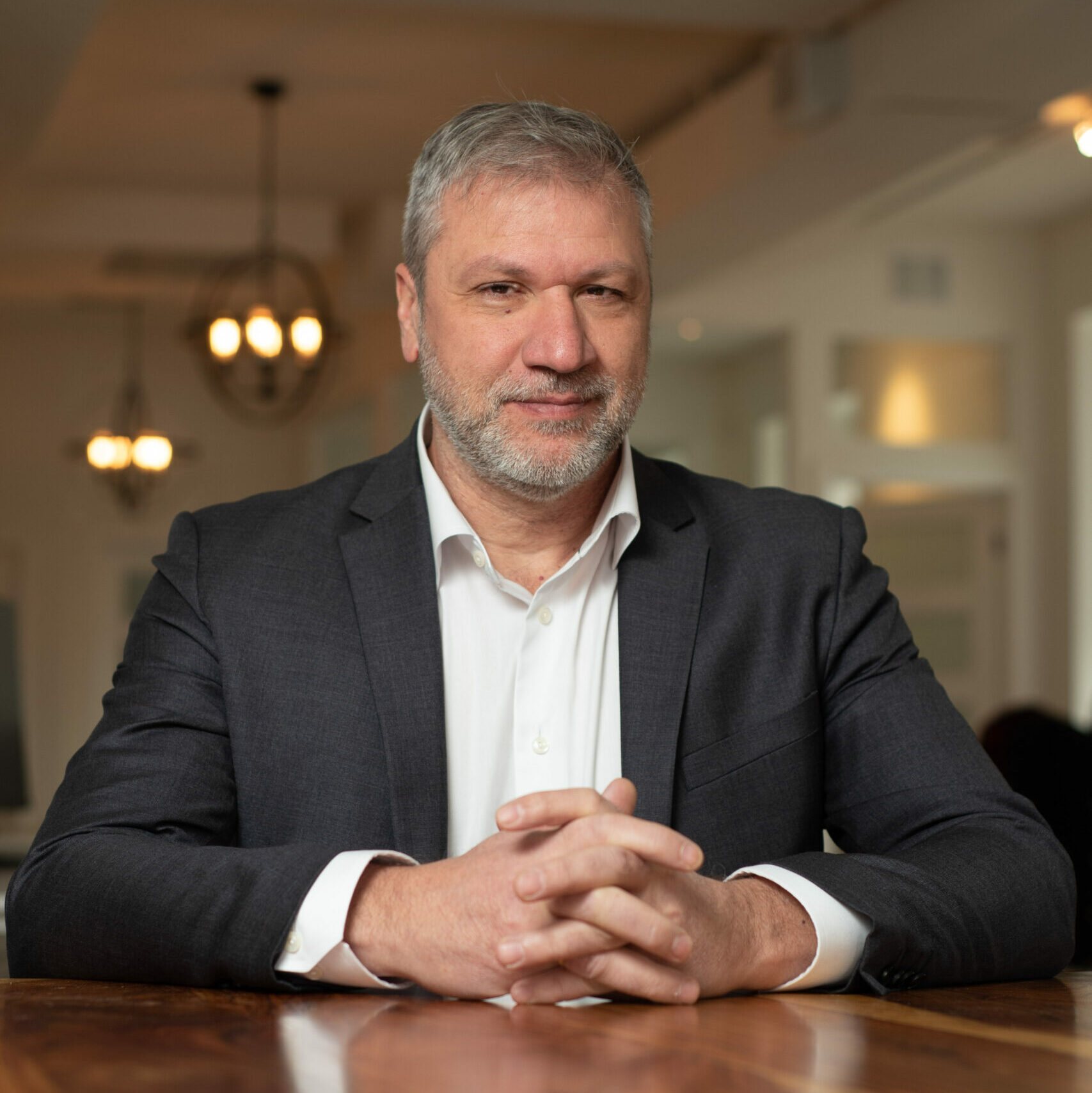 Based on more than two decades at Bloomberg News, Managing Director Theo Argitis brings an unmatched understanding of the strategic implications of the politics and policies shaping future economic and business conditions.
As one of the most respected and plugged-in journalists on Parliament Hill during his years as Bloomberg's Ottawa bureau chief, Theo draws on in-depth engagement with senior government officials and political leaders of every stripe in the coverage of major national and global events. Theo's business network and knowledge of stakeholder positions and considerations are unsurpassed.
In addition to his role as Managing Director, Theo is developing fresh approaches to support Compass Rose business clients, with a focus on strategic content, communications and thought leadership.
Born in Athens and raised in Montreal, he graduated from McGill University in 1989 and holds a Masters degree in economics from the University of Toronto.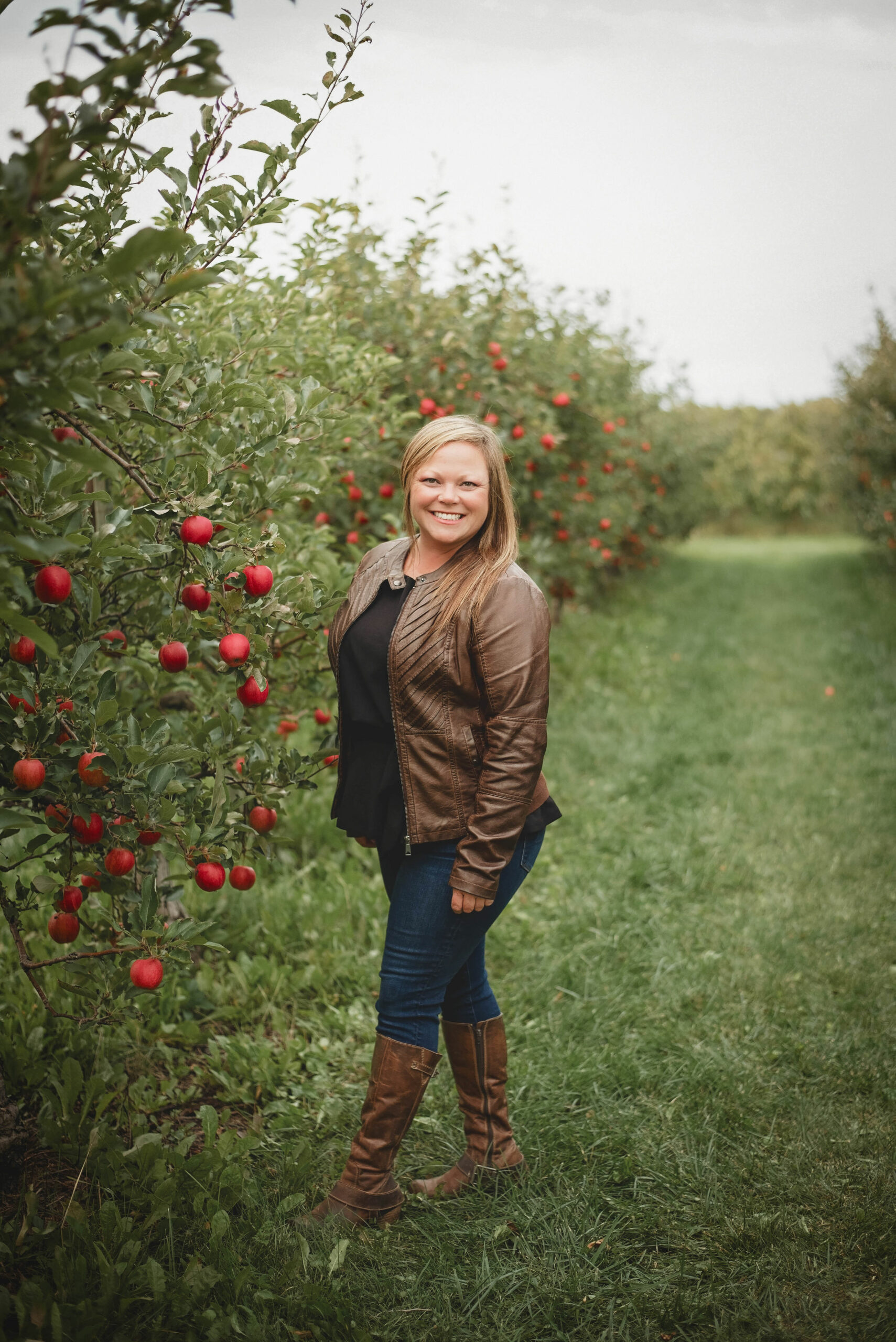 Desiree Norwegian is a member of Liidlii Kue First Nation and is part of the Dene clan, meaning the land of the people from North West Territories. Desiree graduated from Algoma University with a Bachelors in Business Administration, with a specialization in Accounting. With Desiree's strong determination and drive she would go on to obtain a Chartered Professional Accountant designation.
Desiree has worked in senior level accounting positions for the Municipality of Wawa and in the Energy Sector for Brookfield Renewable Power and Plasco Energy Group. Working in these roles gave Desiree the skills to take on her next adventure, the purchase of Abraflex 2004 Ltd in early January 2016-2020.
Since then, Desiree has decided to pursue her passion through Atunda Inc. and strive for Indigenous engagement, rights, equality and reconciliation, gender diversity, and teach/talk about the huge advantage that Nuclear power plays in our society (green power, medical isotopes, small & advanced modular reactors and great careers in stem & skilled trades), along with building a clean energy future.
Desiree was also voted in as a board member for the Organization of Canadian Nuclear Industries in 2018, Canadian Council of Aboriginal Business and Workplace Wellness Institute in 2019, and is acting Treasurer on two of the boards.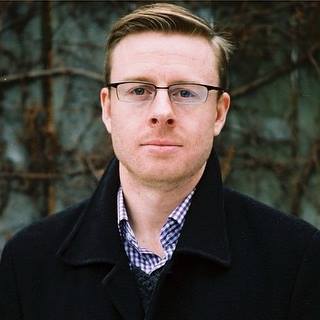 Nick Taylor-Vaisey covers Canadian federal politics for POLITICO in Ottawa. He's written breaking news, long features and morning newsletters — all in the pursuit of helping readers understand government policy and the politics that drives it behind the scenes. He comes to POLITICO from Maclean's magazine, and has bounced between Toronto and Ottawa for his entire adult life. He served a three-year stint as president of the Canadian Association of Journalists from 2015-2018.
He spends his days buried in spreadsheets, filing access-to-information requests and poring over documents tabled in Parliament. He once interviewed a federal cabinet minister on an airplane (they were both passengers in coach, and a deadline loomed). He's so far managed to visit 41 states (not that he's counting).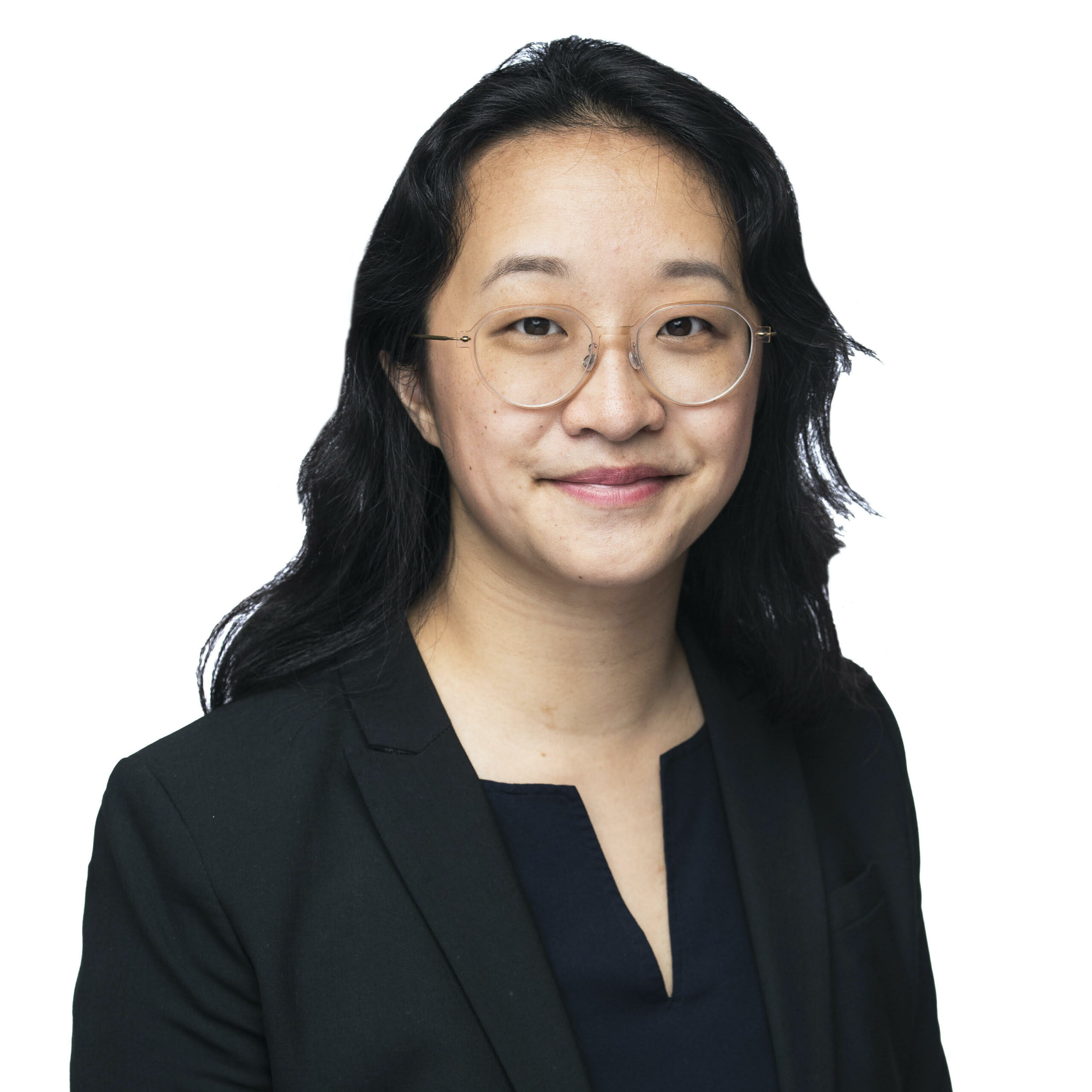 Zi-Ann Lum covers Canadian federal politics and energy and environmental policy for POLITICO and POLITICO Pro Canada.
Prior to joining POLITICO, Zi-Ann was a reporter and editor with HuffPost Canada for nearly a decade. Previously based in Vancouver and Toronto, she has covered everything from breaking news to the minutiae of parliamentary committee meetings and has written award-nominated investigative features. Her coverage of the Senate's handling of allegations of workplace harassment and sexual abuse led to a public apology and settlement for victims.
Zi-Ann is a graduate of the University of British Columbia. She lives in Ottawa with her parka.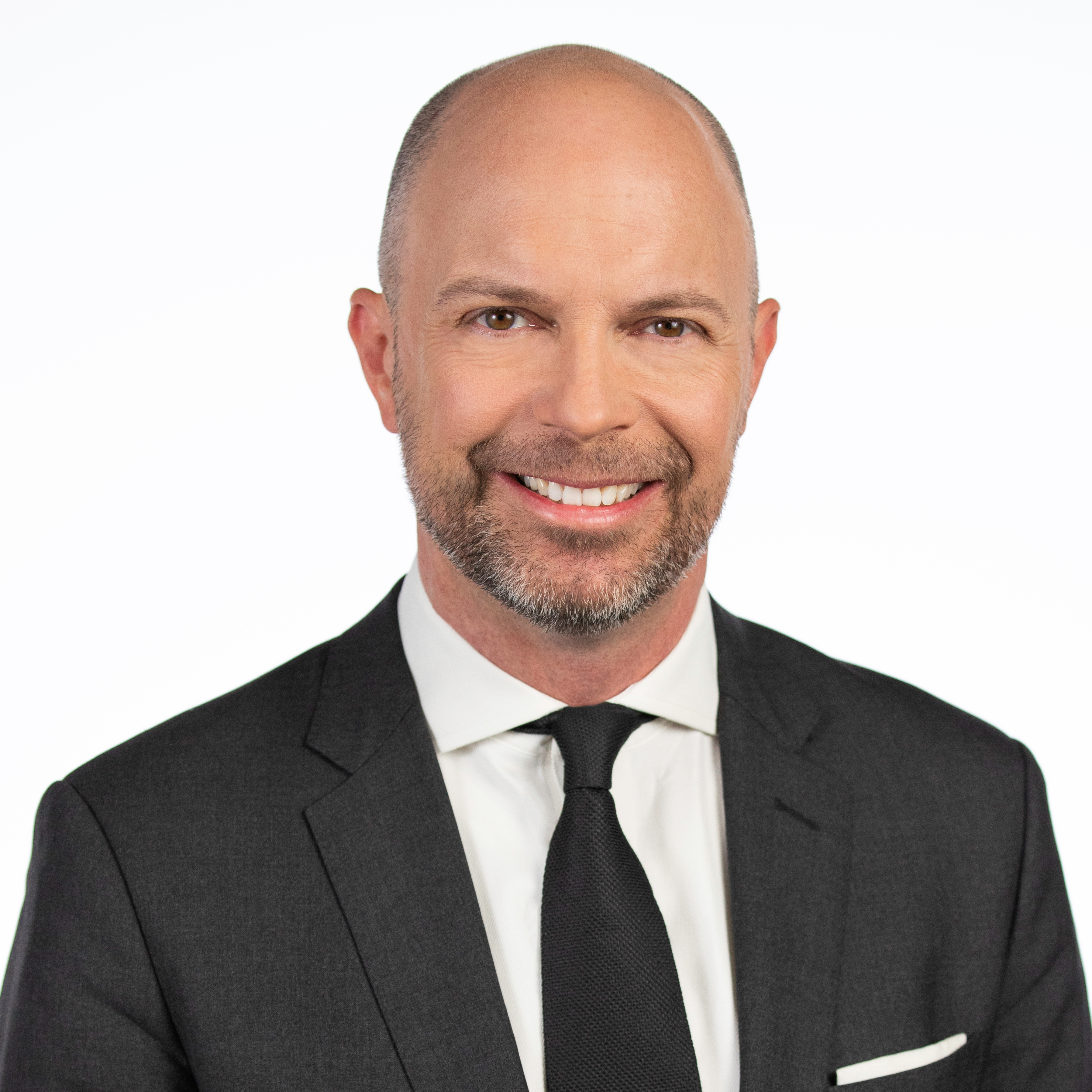 Brett House is Principal at Tesseract Advisors. Until recently, he was Vice-President and Deputy Chief Economist at Scotiabank. Prior to joining Scotiabank in October 2016, Brett was Chief Economist at an alternative investment management start-up in Toronto and Global Strategist at Woodbine Capital Advisors, a New York-based global macro fund. Earlier in his career, Brett served as Principal Advisor in the Executive Office of the United Nations Secretary-General and as an Economist at the International Monetary Fund. He cut his teeth in financial markets at Goldman Sachs International in London and at the World Bank in Washington, DC. Brett is a Rhodes Scholar with degrees in economics from the University of Oxford and Queen's University at Kingston. In addition, he has taught at Oxford University, McGill University, and the University of Cape Town, and has held research roles at Columbia University and Massey College at the University of Toronto.
Brett serves on the investment committees of the boards of Pearson College, Massey College, and the Canadian Rhodes Scholars' Foundation. He is additionally a member of the boards of the Canadian Association for Business Economics (CABE) and The 519, Toronto's municipal organization dedicated to advocacy for the inclusion of LGBTQ+ communities. He received the 2014 Québec Notable Award in Finance, the 2015 Good Citizen Award from his hometown of Lincoln, Ontario, and the 2018 Professional Leader Award from Start Proud. Brett was named a Young Global Leader by the World Economic Forum (Davos) and one of 100 top global LGBT+ executives by INvolve & Yahoo Finance. Brett is also a Life Fellow of the Royal Society of Arts (RSA).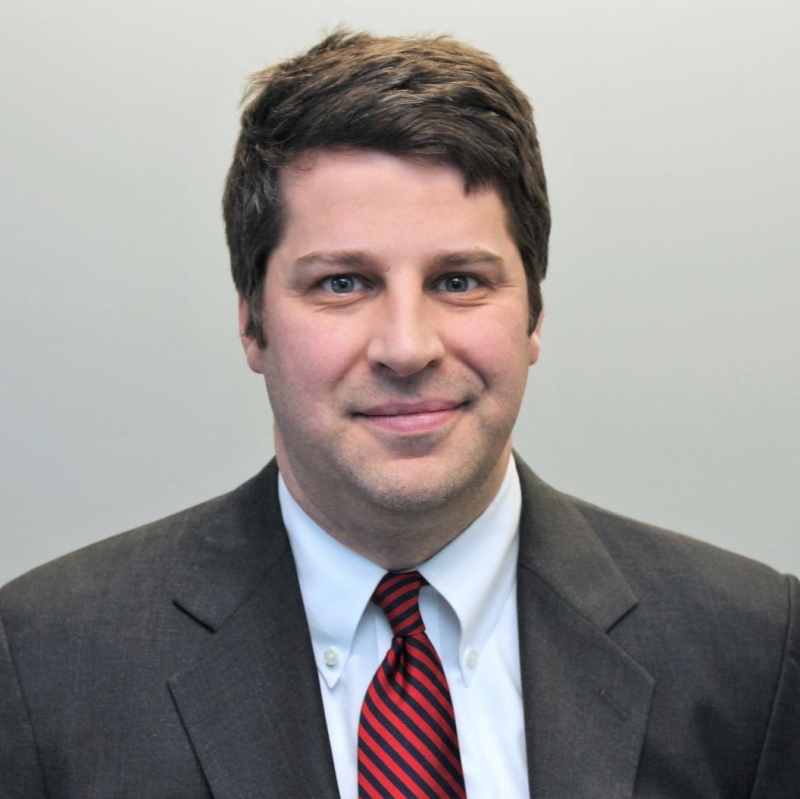 Sean Speer is currently Fellow in Residence and Prime Minister of Canada Fellow at the Public Policy Forum. He is also an assistant professor at the University of Toronto's Munk School of Global Affairs and Public Policy. He previously served as a senior economic adviser to former Prime Minister Stephen Harper.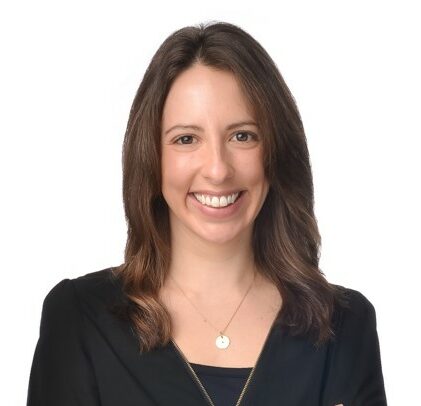 Kathleen Gnocato is the Vice-President, Strategic Engagement at the Public Policy Forum. In this role, Kathleen works with public, private, non-profit, and philanthropic partners around Canada's critical policy challenges and developments. Throughout her career, Kathleen has been passionate about convening stakeholders to address complex problems, and positioning Canada as a leader on the world stage.
Kathleen was most recently Senior Director for Corporate Innovation at the MaRS Discovery District, where she was responsible for establishing strategic partnerships with medium-large organizations to accelerate the adoption of innovative technologies and business models. She worked to bridge the divide between these organizations and 1,300+ Canadian ventures, to address market challenges such as decarbonization. Kathleen is schooled in the design, build, and financing of high quality, measurable and results-oriented initiatives involving such sectors as business, academia, and government. She has worked across sectors such as energy, health, finance, and enterprise, and across jurisdictions, leading projects across Canada, in New York, California, Chile, Colombia, and Japan.
Kathleen's professional background includes an advisory role at Canada's Permanent Mission to the United Nations in New York and collaborative projects for the UN Office for the Coordination of Humanitarian Affairs, the Foundation for the Defense of Democracies and the MaRS Centre for Impact Investing. Kathleen was also the Director of the Global Ideas Institute based out of the Munk School of Global Affairs.
Kathleen holds a Master's of Global Affairs from the University of Toronto's Munk School of Global Affairs and a BAH from Queen's University.
Outside of her professional roles, Kathleen is active in the volunteer sector with the Pembina unGALA, the Masomo Education Foundation (which operates in Zambia), the Hospital for Sick Children, and the Leukaemia & Lymphoma Society of Canada.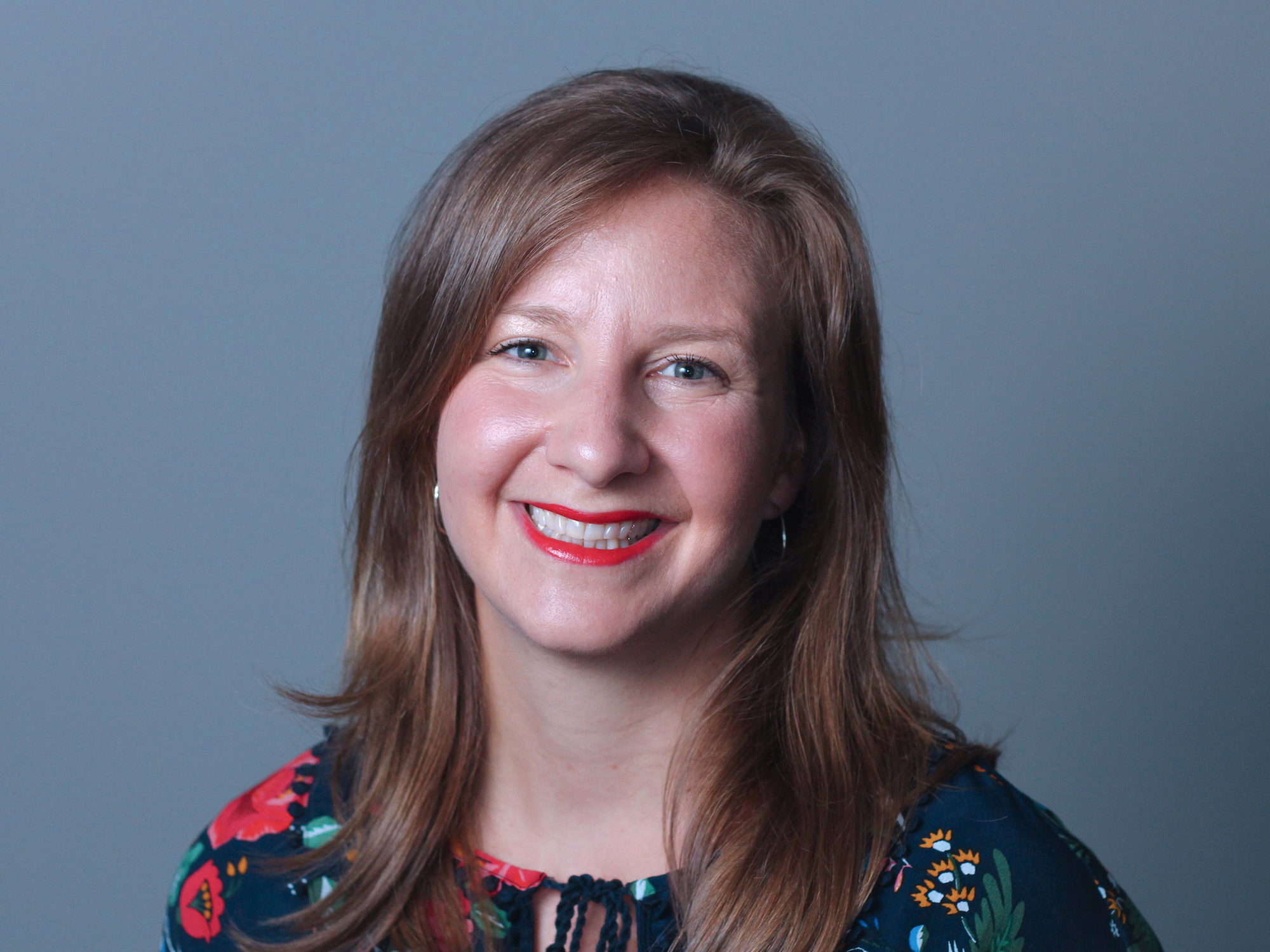 Katherine Feenan is the director of policy and content programming with the Public Policy
Forum. She has held a variety of positions in the public and private sectors, including roles in the Office of the Prime Minister of Canada, with the member of Parliament for Vancouver Centre and with polling firm Angus Reid Public Opinion. Katherine's interest in politics and elections led her to work overseas with the National Democratic Institute and the Organization for Security and Cooperation in Europe, serving as an election analyst, observer and trainer.
Agenda
Agenda - Canada Growth Summit 2023: Standing Strong in a Changing World Order
April 27
9:00 a.m. - 9:20 a.m.
Welcome Address
Leonard Rickard, CEO, Mississaugas of the Credit Business Corporation
---
9:00 a.m. - 9:20 a.m.
Opening Remarks
Sara-Christine Gemson, Executive Director, PPF Academy & Action Canada
Edward Greenspon, President & CEO, Public Policy Forum
Host: Michael Serapio, Anchor, CPAC
---
9:20 a.m. - 10:00 a.m.
PANEL: GEOPOLITICS HAVE CHANGED. HERE'S WHY CANADA MUST, TOO
Robert Johnston, Executive Director, Center on Global Energy Policy, Columbia University
Michael McNair, Global Managing Director, Tony Blair Institute for Global Change
Janice Stein, Belzberg Professor of Conflict Management, University of Toronto
Moderator: Michael Serapio, Anchor, CPAC
---
10:00 a.m. - 10:30 a.m.
FIRESIDE: IS THE U.S. EATING CANADA'S LUNCH ON THE GREAT ENERGY TRANSITION?
Roman Dubczak, Deputy Chair, Capital Markets, CIBC Capital Markets
Lisa Raitt, Vice-Chair and Managing Director, Global Investment Banking, CIBC Capital Markets
Moderator: Theo Argitis, Managing Director, Compass Rose
---
10:30 a.m. - 10:40 a.m.
LIGHTNING TALK: THE STRENGTH OF GREEN STEEL
Alice Tharenos, Chief Financial Officer, Iron Ore Canada
---
10:50 a.m. - 11:10 a.m.
FIRESIDE: LEVERAGING CANADA'S STRENGTHS TO BE THE CRITICAL MINERAL PROVIDER OF CHOICE
Ivan Vella, Chief Executive, Aluminium, Rio Tinto
Moderator: Ed Greenspon, President & CEO, Public Policy Forum
---
11:10 a.m. - 11:30 a.m.
FIRESIDE: A NEW TRADE SYSTEM IN AN AGE OF GEOPOLITICAL CHANGE
Steve Verheul, Principal, GT and Company Executive Advisors | Fellow, Public Policy Forum
Moderator: Sean Speer, PPF Scotiabank Fellow in Strategic Competitiveness
---
11:30 a.m. - 12:10 p.m.
PANEL: WHY HYDROGEN IS THE NUMBER ONE ELEMENT ON THE PERIODIC TABLE
Mollie Johnson, Associate Deputy Minister, National Resources Canada
Stefan Kaufmann, Expert, European Hydrogen Business and Former German Hydrogen Commissioner
John Risley, Chairman and CEO, CFFI Ventures
Moderator: Michael Serapio, Anchor, CPAC
---
12:10 p.m. - 12:20 p.m.
LIGHTNING TALK: POLY - TURN PLASTIC INTO POSSIBILITY
Allyson Hewitt, President & CEO, Enactus Canada
Mariam Shahid, Vice-President, Member Development at Enactus uOttawa
Amanda Featherstone, Director of Research and Development, Enactus uOttawa
---
12:20 p.m. - 1:10 p.m.
LUNCH
Lightning Talk: Is Canada ready to answer the call? A multilateralist approach to the polycrisis.
Rhonda Lenton, President, York University
POLITICO Trivia at the Summit
---
1:10 p.m. - 1:40 p.m.
FIRESIDE: LET'S ASK AI HOW NOT TO LEAVE CANADA'S AI INDUSTRY BEHIND
Chris Barry, President, Microsoft Canada
Owen Larter, Director of Public Policy, Office of Responsible AI, Microsoft
Moderator: Nick Taylor-Vaisey, Journalist, POLITICO Canada
---
1:40 p.m. - 2:10 p.m.
FIRESIDE: INSIDE THE SPLINTERING OF INTERNATIONAL TRADE
Ian McKay, Ambassador of Canada to Japan
Nadia Theodore, Ambassador and Permanent Representative of Canada to the World Trade Organization and Head of Mission of the Permanent Mission of Canada in Geneva, Switzerland
Moderator: Zi-Ann Lum, Reporter, POLITICO Canada
---
2:10 p.m. - 2:30 p.m.
FIRESIDE: WORKERS AT THE CENTRE: THE FUTURE OF CANADA'S INDUSTRIAL POLICY
Seamus O'Regan Jr., Minister of Labour
Moderator: Katherine Feenan, Director of Policy and Content Programming, Public Policy Forum
---
2:30 p.m. - 3:10 p.m.
PANEL: BUILDING STRATEGIC ADVANTAGES FOR CANADIAN HEALTH SECURITY
Courtney Billington, Head of Government Affairs, Johnson & Johnson Government Affairs, North America
Simon Kennedy, Deputy Minister, Innovation, Science and Economic Development Canada
Dominic Jaikaran, President and CEO, Bright Angel Therapeutics
Moderator: Kathleen Gnocato, Vice President, Strategic Engagement, Public Policy Forum
---
3:10 p.m. - 3:40 p.m.
FIRESIDE: INTEGRATING MORE IMMIGRANTS – HOW CANADA CAN RISE TO THE CHALLENGE
Rupa Banerjee, Canada Research Chair in Economic Inclusion, Employment and Entrepreneurship of Canada's Immigrants, associate professor at Toronto Metropolitan University
Christiane Fox, Deputy Minister, Immigration, Refugees and Citizenship Canada
Moderator: Brett House, Professor of Professional Practice, Columbia School of Business | Fellow, Public Policy Forum
---
3:40 p.m. - 4:00 p.m.
FIRESIDE: A NEW ERA OF RELATIONS BETWEEN BUSINESS AND INDIGENOUS COMMUNITIES
Colin K. Gruending, Executive Vice President and President, Liquids Pipelines, Enbridge
Moderator: Desiree Norwegian, CEO, Atunda Inc. | Member, Board of Directors, Canadian Council of Aboriginal Business
---
4:00 p.m. - 4:05 p.m.
CLOSING REMARKS
Katherine Feenan, Director of Policy and Content Programming, Public Policy Forum
---
Sponsors
For any questions, please contact Chantal Paquette (cpaquette@ppforum.ca)