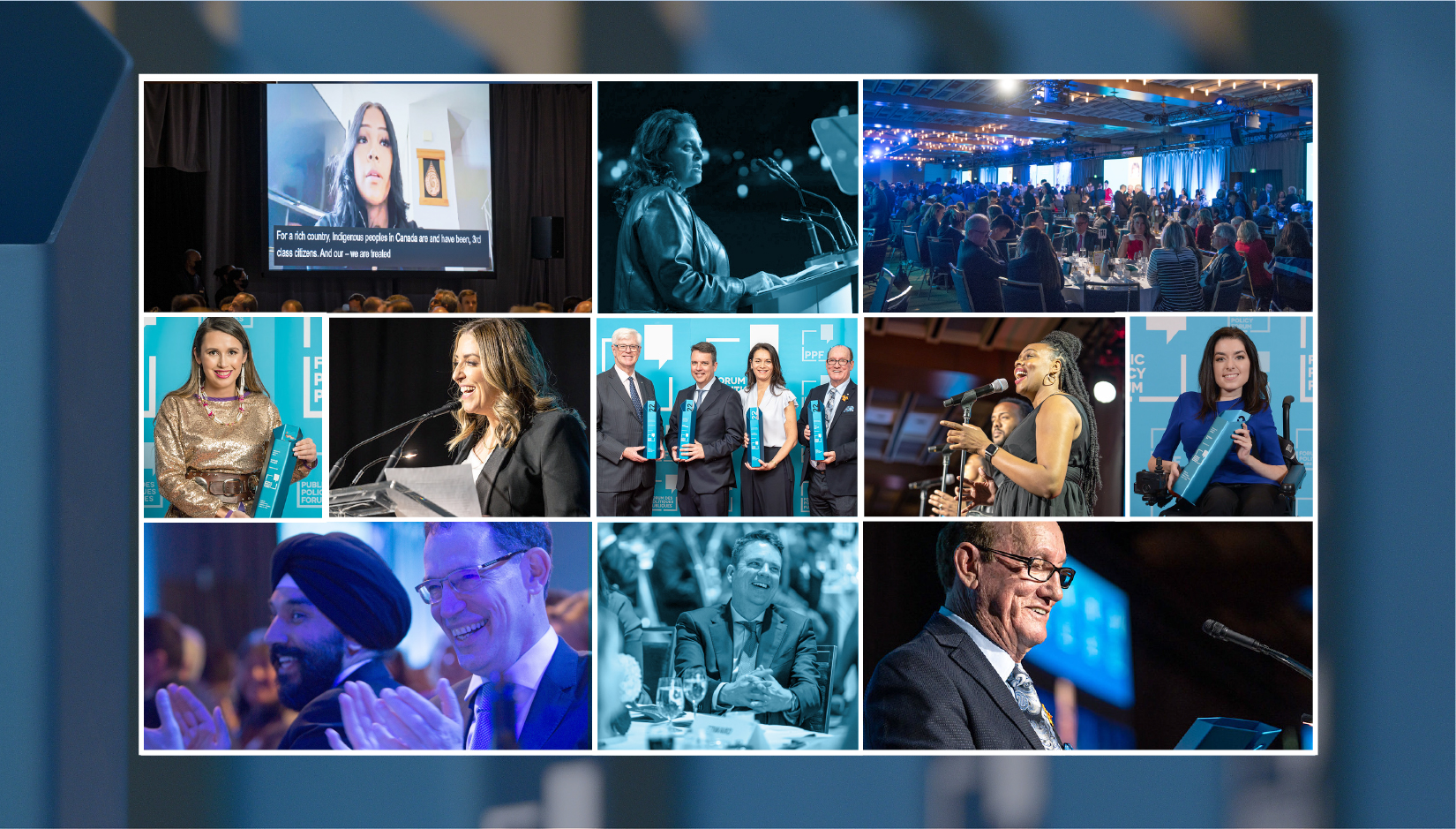 Event
35th Annual Testimonial Dinner Honour Roll
Tickets Now Available
Register Here
PPF Members receive reduced rates to all PPF events and extend to all employees within the member organization.
Guest Host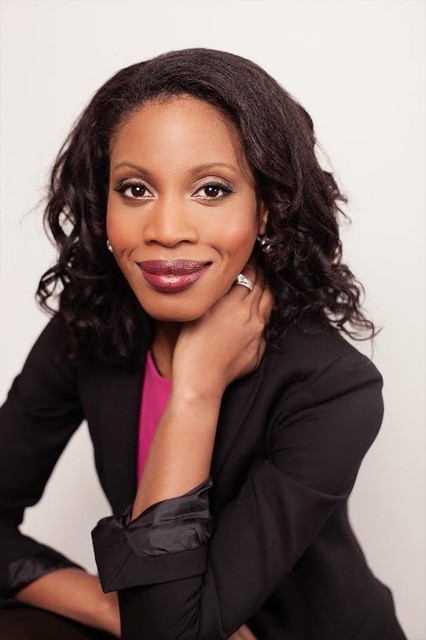 Yolande James leads Radio-Canada's inclusion and engagement initiatives, providing support and guidance to departments and teams on their diversity and inclusion projects as well as developing and strengthening Radio-Canada's connections with communities and industry. She also helps the public broadcaster achieve its diversity recruitment, promotion and development targets, ensuring they are met in terms of both programming and staff.
A lawyer and mediator, Yolande James became the first Black woman elected to Quebec's National Assembly, in 2004, and the first person from the Black community appointed to a Government of Quebec cabinet position when she was named Minister of Immigration and Cultural Communities in 2007. Three years later she became Families Minister, responsible for the government's third largest portfolio after Health and Education. Among the many jobs she took on after leaving politics, her involvement in Bishop's University's Task Force on Equity, Diversity and Inclusion deserves special mention.
James has been a commentator and analyst for both Radio-Canada and CBC since 2014, and will step down from that role once she begins her new position. She will be completing other outside mandates over the next few weeks so that she can devote herself full-time to her new duties.
Honourees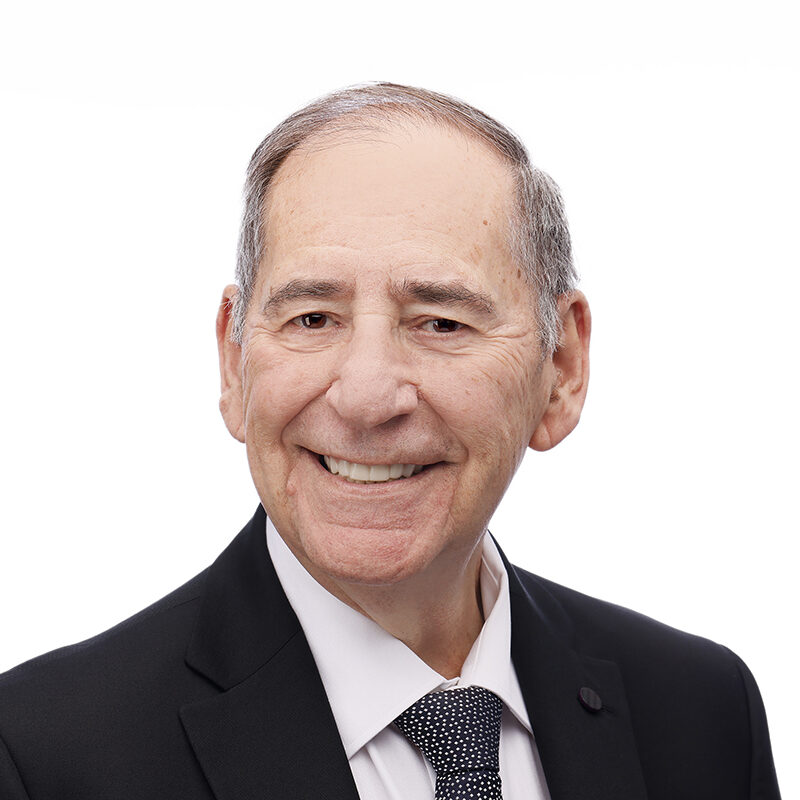 Harold is a member of the Squamish Nation located in North Vancouver, British Columbia.
After many years of experience in international business, he worked with the Squamish Nation as a negotiator in the areas of economic development, land management and finance and served eight years on the Squamish Council.
He has also acted as an advisor and an arbitrator for First Nations in Western Canada.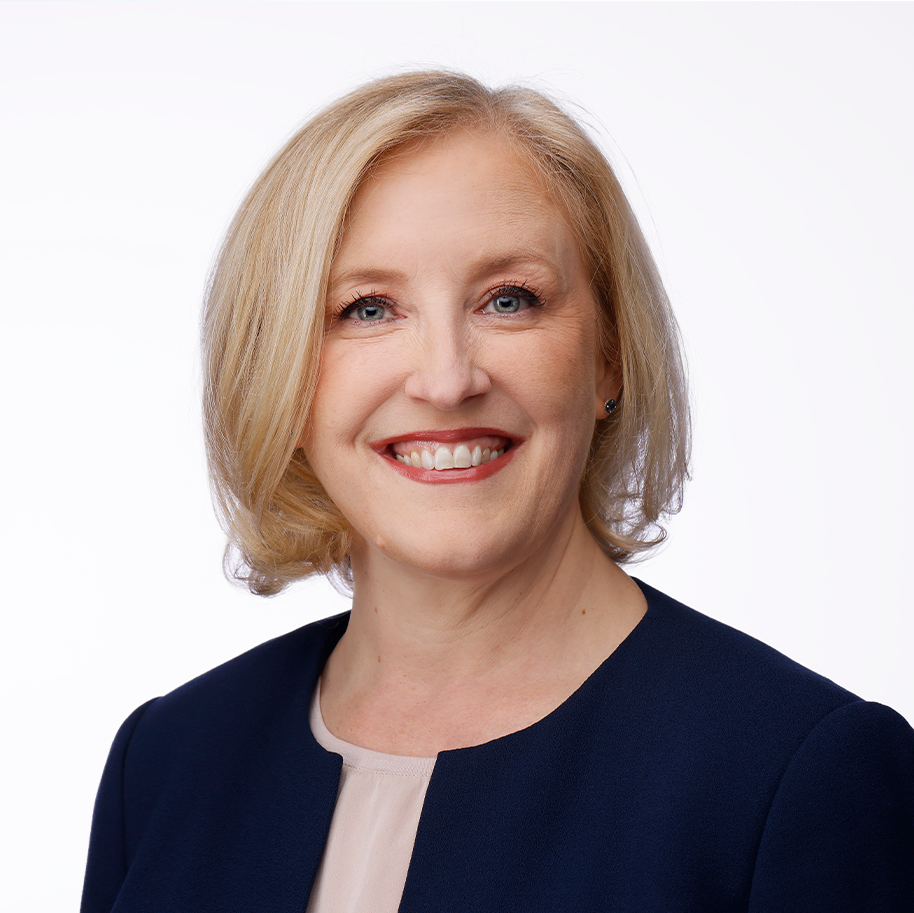 The Honourable Lisa Raitt joined CIBC Capital Markets in January 2020, having previously worked in both the public and private sectors. Ms. Raitt's current focus is on senior client coverage and business development with clients in the energy, infrastructure and industrial sectors, which align closely with her deep expertise.
Prior to her current role, Ms. Raitt was the President and CEO of the Toronto Port Authority. She was elected into the House of Commons in 2008, where she went on to hold three senior portfolios serving as Minister of Natural Resources, Minister of Labour, and Minister of Transport. Most recently, Ms. Raitt was the Deputy Leader of the Official Opposition and the Conservative Party of Canada.
Ms. Raitt holds a Bachelor of Science degree from St. Francis Xavier University and a master's degree in Chemistry from the University of Guelph. She possesses an LL.B from Osgoode Hall Law School and was called to the Ontario bar in 1998. In 2020 Ms. Raitt was named a Woodrow Wilson Center Global Fellow of the Canada Institute. She currently serves as Co-Chair of the Coalition for a Better Future.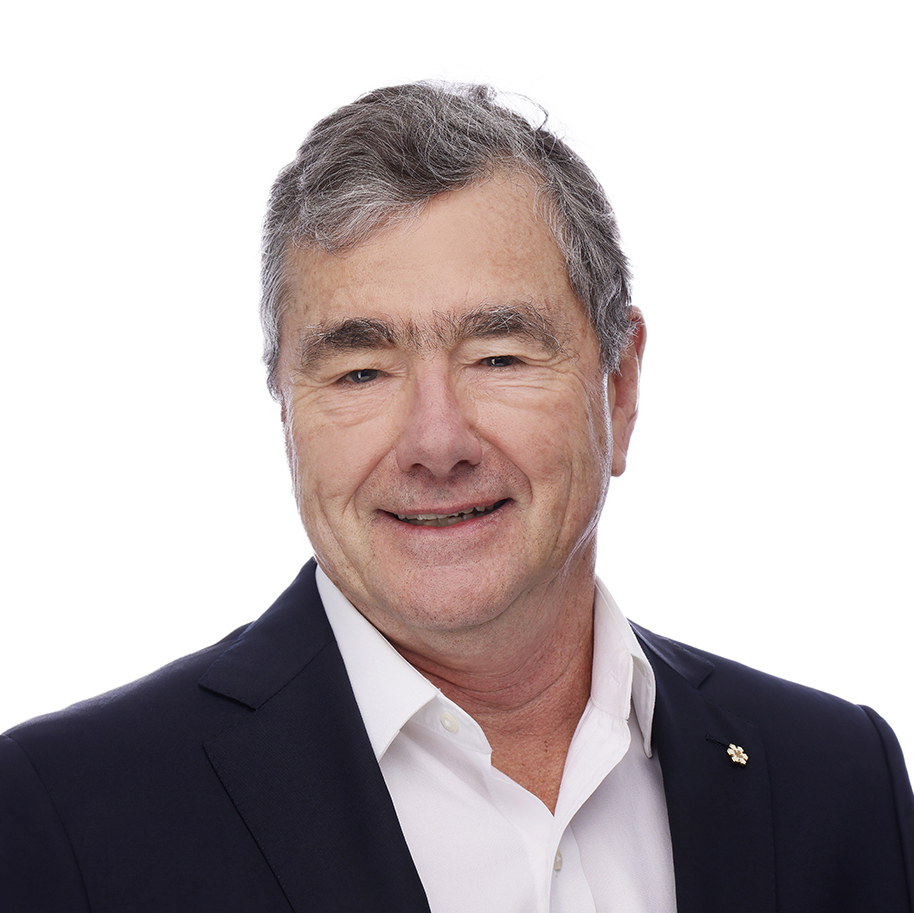 John Risley is Chairman and CEO of CFFI Ventures Inc., a diversified holding company operating internationally. The company has majority or significant stakes in a portfolio of young companies ranging from financial services, renewable energy and the tech sector. He is also the Chair of Northern Private Capital, a Toronto based fund which invests in high growth opportunities, Chair of MDA Corporation, Canada's iconic space company and Chair of World Energy, one of North America's largest biofuel producers and only producer of sustainable aviation fuel.
Mr. Risley is very active in community affairs, sitting on the Board of a number of charitable organizations. He is a Director of Futurpreneur Canada, and Chair of the Ocean Supercluster. He regularly engages in public policy debate and is a member of the World President's Organization, The Chief Executives Organization, the Business Council of Canada and the Trilateral Commission. He is also a graduate of Harvard University's President's Program in Leadership.
He was named an Officer of the Order of Canada in 1997 and is a member of the New York Yacht Club and the Royal Ocean Racing Club.
Janice Gross Stein is the Belzberg Professor of Conflict Management in the Department of Political Science and the Founding Director of the Munk School of Global Affairs & Public Policy at the University of Toronto. She is a Fellow of the Royal Society of Canada and a member of the Order of Canada and the Order of Ontario. She was the Massey Lecturer in 2001 and a Trudeau Fellow. She was awarded the Molson Prize by the Canada Council for an outstanding contribution by a social scientist to public debate and has received Honorary Doctorates of Laws from universities in Canada and abroad. She is also an Honorary Foreign Member of the American Academy of Arts and Sciences and a Senior Fellow of the Kissinger Center at SAIS at Johns Hopkins University. Her current research focuses on technology and public policy in the context of great power competition. Last year, she co-chaired the National Advisory Committee on Canada's Indo-Pacific Strategy for the Minister of Global Affairs.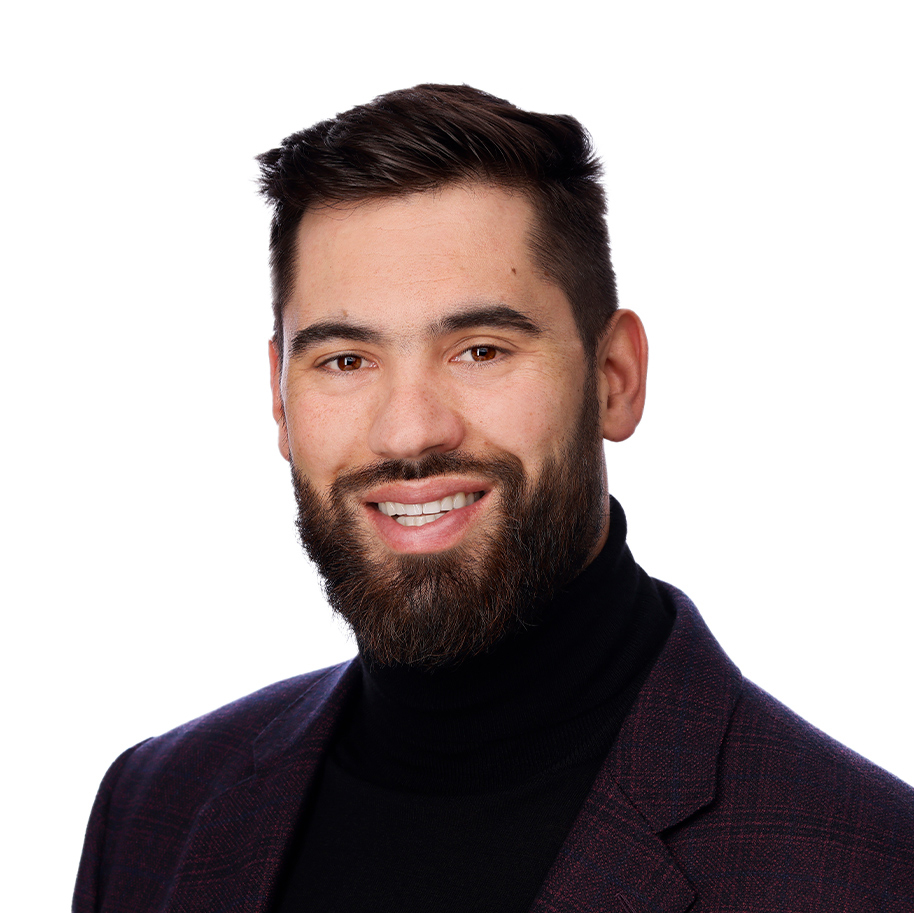 His meteoric rise has been so remarkable that the Kansas City Star called him "the most interesting man in the NFL." And for good reason: not only is Laurent Duvernay-Tardif is a 9 year NFL Veteran and Super Bowl Champion, he is also studying medicine at McGill University. In May 2018, he graduated with his doctorate in medicine, earning one of the biggest accomplishments of his life.
In May 2014, at the age of only 23, the Mont-Saint-Hilaire native became the 10th Canadian to be drafted by an NFL team from a Canadian university. In his second season in Kansas City, the six-foot-five-inch 320-pound player earned the position of starting right guard on the team.
Passionate about both football and medicine, Laurent turned a deaf ear when counsellors and family members advised him to choose between sports and studies. And it proved to be the right choice! "It's all about balance. Don't give up on your passions!" he tells the young people he meets at the many talks he gives at schools.
Duvernay-Tardif played university football with McGill University (2010 to 2013) after his college career with the Phénix at Collège André-Grasset (2008-2009). Previously, he played three seasons with the Richelieu Pirates in Beloeil.
From the beginning of his career, he has been honoured with awards, both athletic and academic. In February 2020, he was an integral part of the Kansas City Chiefs Super Bowl winning team as their starting Right Guard.
During the spring of 2020, Laurent lent a helping hand during the Covid-19 pandemic by working as an orderly at a long term care facility in the Montreal area. In July 2020, Laurent announced that he was opting out of the 2020 NFL season due to Covid-19, becoming the 1st player of the 2020 NFL season to announce his decision to opt-out. While working on the front lines, he also enrolled in Harvard's T.H. Chan School of Public Health.
In 2020, he was named co- recipients of the Sports Illustrated Sportsperson of the Year award as well as the co-winner for the 2020 Lou Marsh Trophy. He was also named to "l'Ordre National du Québec" in 2020. In 2021, he was the recipient of the Muhammad Ali Sports Humanitarian Award. Laurent was also the inaugural recipient of the 2021 Canada's Walk of Fame National Hero Honour in December 2021. This award presentation was aired on CTV. His scrubs and lab coat are now on display in the Pro Football Hall of Fame.
Already very involved in his community despite his grueling schedule, Laurent is driven by the desire to get young people excited about physical activity and art as well as promoting balance between sports, arts and studies. In 2017, his longtime girlfriend Florence and him cofounded the Laurent Duvernay-Tardif Foundation, its mission being to encourage sports, arts and studies for kids.
An avid sailor—he spent many summers as a camp counselor—and fan of contemporary art, Laurent Duvernay-Tardif is as charismatic as he is physically imposing, and his future holds great promise.
Hyman Solomon Award for Excellence in Public Policy Journalism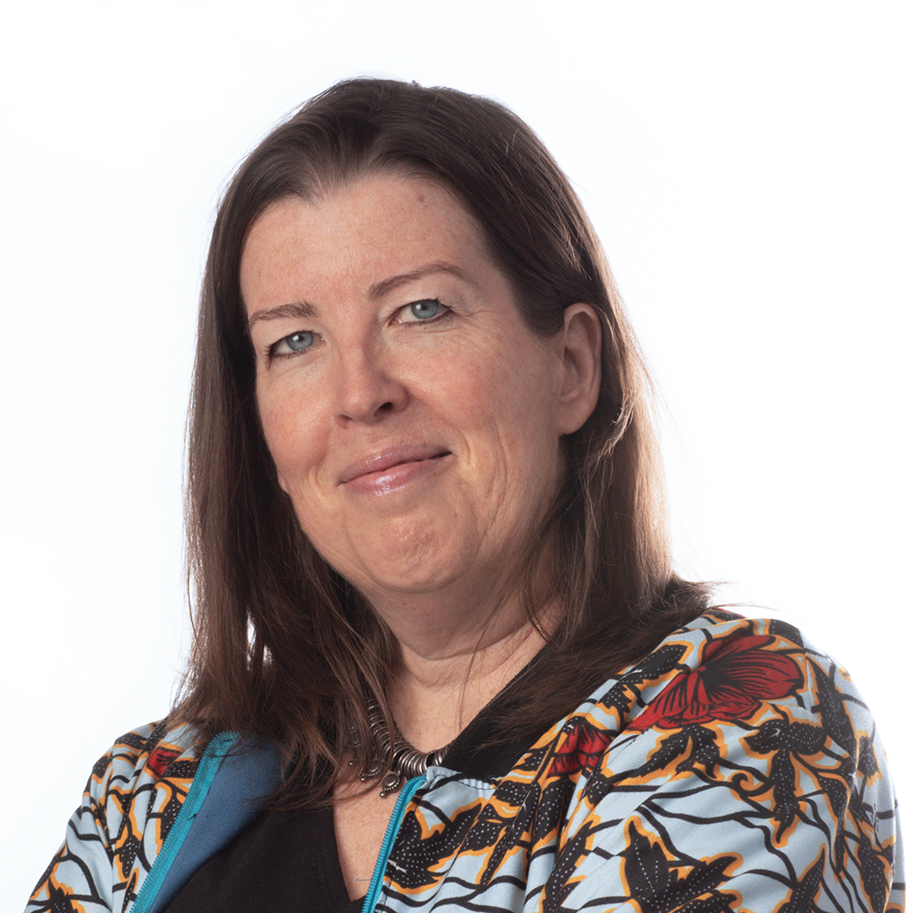 Stephanie Nolen is the global health reporter for The New York Times. She has reported from more than 80 countries around the world. Her best-selling book 28 Stories of AIDS in Africa has been published in 11 countries and seven languages. She is an eight-time winner of Canada's National Newspaper Award, and a 19-time nominee. She has been recognized for coverage of Africa's AIDS pandemic; public health across the developing world; conflicts in Sudan, Uganda, Somalia, the DR Congo and the Brazilian Amazon; and the perils faced by migrant children in Central America.
Nolen won the Amnesty International Media Award in 2003, 2004, 2006, 2011, 2015, 2018, and in 2020 for an investigation into disappearances and mass graves in Mexico. 28 won the 2007 PEN 'Courage' Award and was nominated for the 2007 Governor-General's Award for Non-Fiction. Her multimedia project on caste and gender discrimination in India won the Ramnath Goenka Award for Excellence in Journalism presented to the top foreign correspondent covering India. She is a three-time winner of the National Magazine Award for feature writing. She has twice been nominated for global 2018 Online News Awards for best multimedia project. Nolen was the awarded the prestigious Atkinson Fellowship in Public Policy in 2020 and spent a year investigating the impact of the Covid-19 pandemic on social inequities. In 2018 Nolen was chosen as an Ochberg Fellow on Journalism and Trauma at Columbia University.
Before joining the Times. Nolen spent 21 years reporting for The Globe and Mail and served as bureau chief in Africa, South Asia, and Latin America. She also covered development issues and conflicts including the wars in Iraq and Afghanistan. Before joining The Globe in 1998, she was based in the Middle East and wrote for publications including Newsweek and The Independent of London. She is also the author of Promised the Moon: The Untold Story of the First Women in the Space Race (2002) and Shakespeare's Face (2002), which has been published in seven countries.
A native of Montreal, Nolen holds a Bachelor of Journalism (Hons) from the University of King's College in Halifax and a Master of Science in development economics from the London School of Economics in England. She was conferred honorary Doctor of Civil Laws from the University of King's College, the University of Victoria, Guelph University and the University of Calgary. She speaks Spanish, French, Portuguese and Arabic, and lives in Nova Scotia, Canada.
Agenda
Agenda - 35th Annual Testimonial Dinner Honour Roll
April 27
5:00 p.m. - 6:00 p.m.
---
6:00 p.m. - 6:15 p.m.
Opening Remarks and National Anthem
---
9:00 p.m. - 10:00 p.m.
Dessert Station and Reception
---
Sponsors
Thank you to our Supporting Partners
For further information, please contact Mark Perry (mperry@ppforum.ca)