Recommendations to Strengthen Canada's Response to New Digital Technology and Reduce the Harm Caused by their Misuse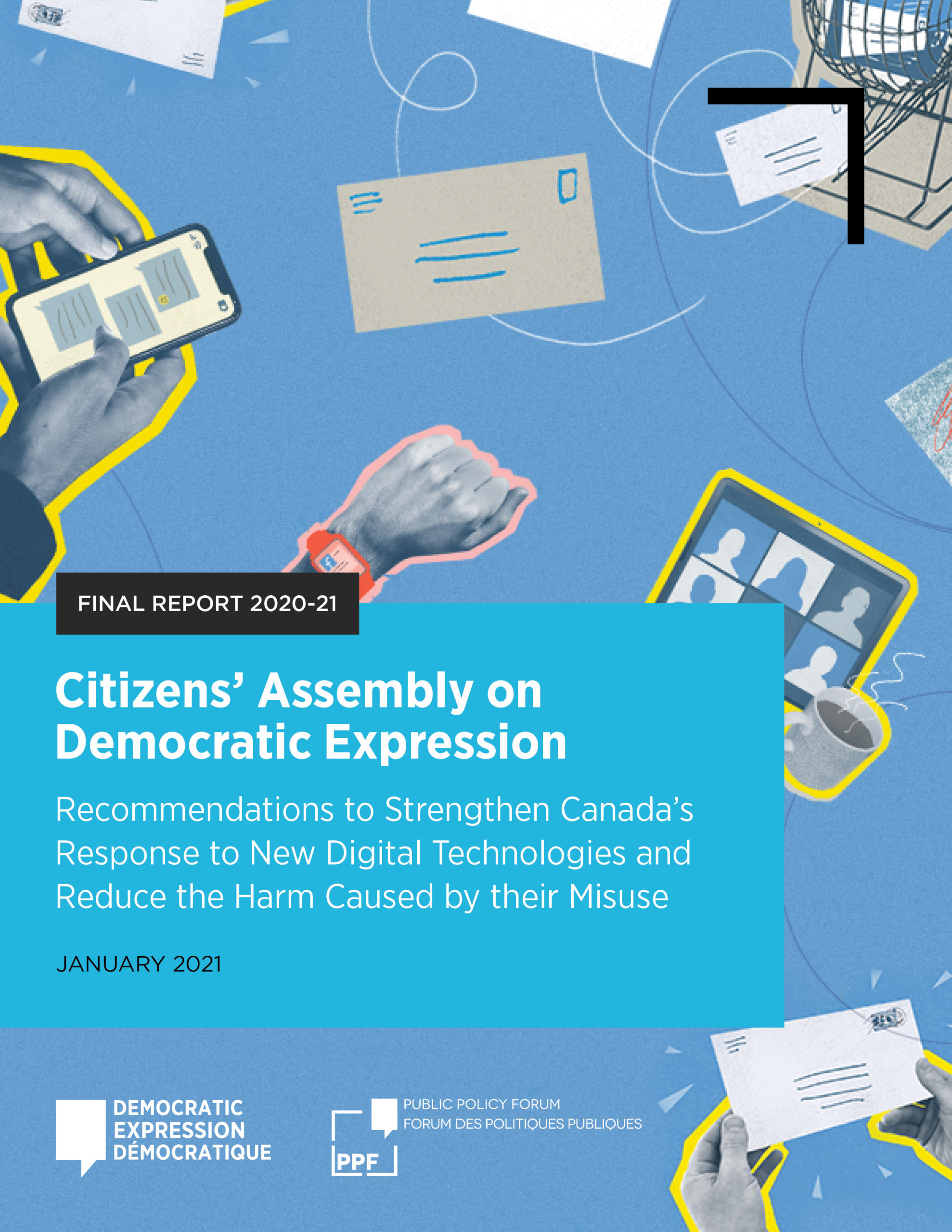 Citizens' Assembly on Democratic Expression: Recommendations to Strengthen Canada's Response to New Digital Technology and Reduce the Harm Caused by their Misuse
Download PDF
Chair's Note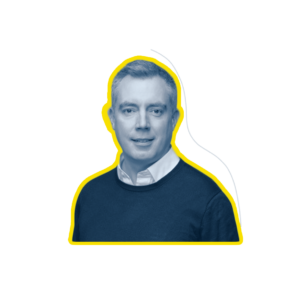 Last February, we embarked on a process that would invite more than 12,000 Canadians to serve on a national panel to examine the impact of harmful speech and social media. This Citizens' Assembly would include 42 members, randomly selected from a pool of volunteers, who would represent the widest possible range of voices and perspectives. It would meet in Ottawa and Winnipeg and issue its recommendations in June.
Then, with invitations in the mail and our toll-free line buzzing, the pandemic arrived in Canada and our plans changed.
Perhaps it is fitting that an Assembly focused on the use of digital technologies would come to rely exclusively on these same technologies to conduct its business. Rather than meeting physically, the Assembly members spent more than 40 hours over 18 sessions meeting virtually with one another. On evenings and over weekends, from September until mid-December, the members of the Citizens' Assembly came to know one another. Peering through screens into each other's kitchens and family rooms, a shared endeavour brought them together in spite of the distances that separated them.
While our process changed, the intensity of our discussions was undiminished. The members of the Assembly are well aware of the potency of new digital technologies and have a lot to say. They understand that social media have radically altered communication. They marvel at the access these technologies provide to information and opportunity. But they also are aware that these platforms are reshaping social norms and, in too many instances, undermining our social contract. They worry that the terms of service that users must accept go too far in compromising privacy, competition, and safety, and that as users they have few, if any, credible alternatives.
To the members, these concerns come down to a question of accountability. Why are behaviours that would never be tolerated offline seemingly permitted without consequence online? Why is enforcement so weak and the remedies to many harms so ineffective? Where are the deterrents to harassment, defamation, and fraud? What safeguards exist to protect people from the predatory effects of algorithms that bolster profits by increasing polarization and fuelling discord? How can we create a vibrant digital public sphere that doesn't by design expose people to an ocean of baser instincts — much less to hatred and abuse?
The members have observed that in other domains these questions have been answered. Within the context of a free society, we have placed reasonable limits on what can be broadcast and published. We also expect companies to pay their taxes, not pollute, and be good corporate citizens. But in Canada, at least, the Assembly has concluded that digital platforms have been getting something too close to a free pass. Regulation is overdue.
Their report, written in their own words and contained in the middle section of this document, spells out the measures they believe governments and industry should adopt in order to course-correct. Their recommendations are ambitious and far-reaching, but they are also consistent with many of the norms Canadians expect and abide by offline.
The Canadian Commission on Democratic Expression is itself a unique process. It brings together the voices of experts and citizens in order to speak to governments and Canadians about the perils and promise that digital technologies bring to our democratic society.
The members of the Citizens' Assembly, who have advised both the Commissioners and, through this report, the government, should be commended for their diligence and service. Together they have exemplified a generous and collegial democratic spirit — one they hope can become more commonplace online.
Sincerely,
Peter MacLeod
Chair, Citizens' Assembly on Democratic Expression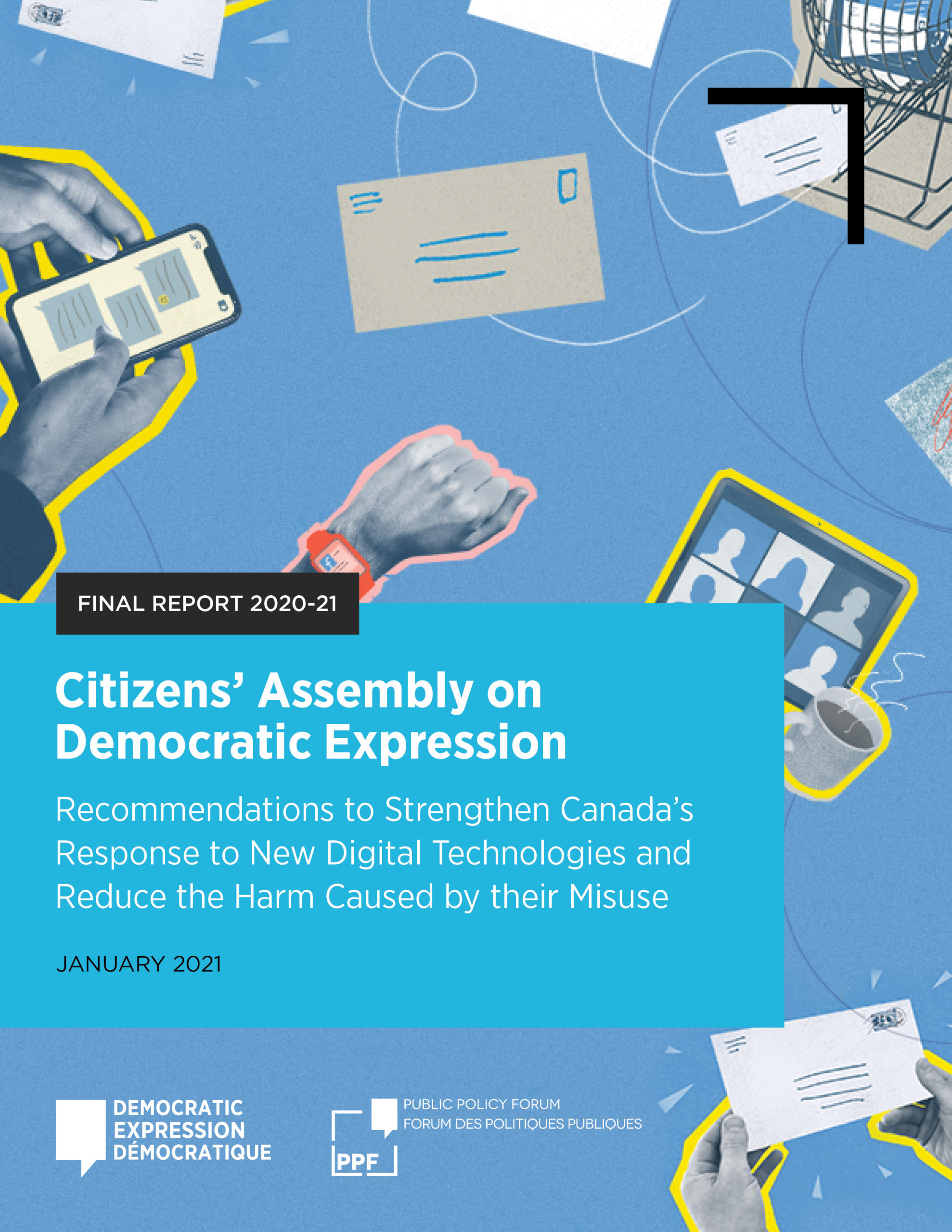 Citizens' Assembly on Democratic Expression: Recommendations to Strengthen Canada's Response to New Digital Technology and Reduce the Harm Caused by their Misuse
Download PDF
---
For an even wider perspective, read the views of the Canadian Commission on Democratic Expression.