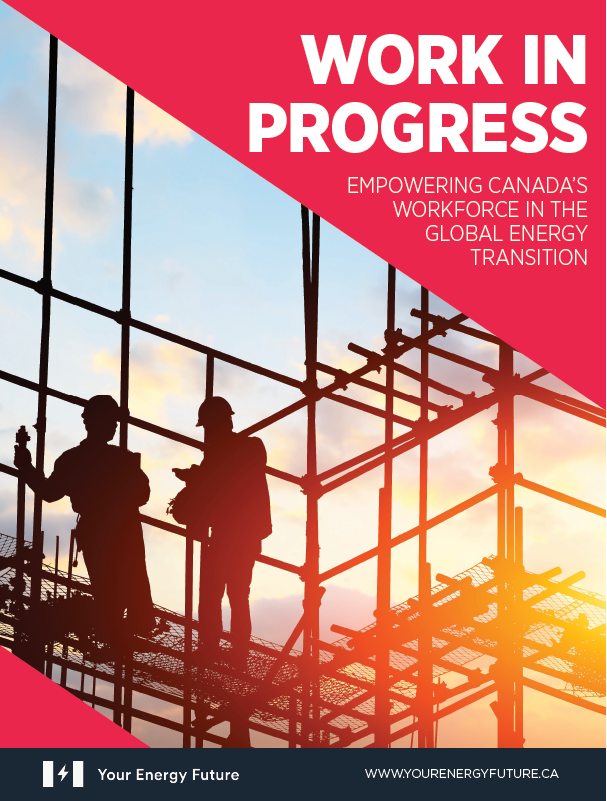 Publication
Work in Progress – Task Force 2 Final Report
How do we prepare Canada's workforce to lead in the global clean energy sector?
Following 10 months of consultations and conversations, the Your Energy Future Task Forces presented their final reports on March 9, 2018.
Task Force 2 fellows: Madwa-Nika Phanord-Cadet, Katherine Pineault, Graeme Reed, Kay She and Apoorv Sinha.
Abstract
As governments address climate change, policymakers must consider the implications on livelihoods and ensure communities and people are not left behind. If not properly managed, the transition to clean energy risks significant economic, social and cultural impacts on those dependent on traditional energy businesses such as coal, oil, or gas. A mismanaged transition would also result in missed opportunities for workers and communities to thrive. Yet little attention has been given to how Canada can support and empower citizens, especially vulnerable groups such as displaced workers, Indigenous peoples and immigrants, to not only participate in this clean energy transition but to lead it.
This report delves into this complexity by asking: How do we prepare Canada's workforce to lead in the global clean energy sector? To respond to this question, the report provides: (i) a high-level overview of the current context of the energy labour market, exploring the challenges of preparing for an uncertain energy sector and transforming job market; (ii) an overview of the methodology used, including an explanation of systems design and its applicability to policy; (iii) an explanation of the three major areas of policy recommendations: to inform, train and support Canada's workforce; and (iv) an overview of the governance structure necessary for the policy recommendations to be successful, focusing on interjurisdictional cooperation and federal leadership.